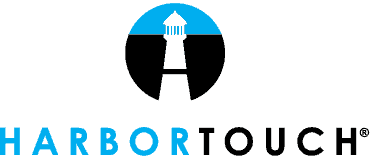 With more than 200 different restaurant POS systems available on the market today, making the right choice for your business can feel like a daunting task.
The good news for business owners is that POS Quote offers in-depth reviews of restaurant POS systems to help you quickly narrow your search down to a short-list of great options.
In this article, we take a deep dive into Harbortouch POS systems geared specifically to various kinds of restaurants and bars. We go beyond the company website to see what real people who use their systems have to say about them.
This takes time, but we know people want to hear the unvarnished truth about something as important as the system you invest in to help manage your business.
Harbortouch POS Review 2019 – Company Overview

Harbortouch is a private company founded in 1999 and is now headquartered in Allentown, Pennsylvania. When Jared Isaacman started the company in the basement of his family's house, he was only 16 years old.
United Bank Card made a name for itself initially as a payment processor. It specializes in electronic payments made by customers using credit cards, debit cards, gift cards and loyalty cards.
In 2008 Harbortouch was launched as a division of United Bank Card. By 2012 Harbortouch became the de facto name for the whole company.
Over the years Harbortouch has expanded to offer a full range of merchant services, including its POS systems, card payment processing, electronic cash registers, and card processing terminals.
Harbortouch has a Brilliant Business Strategy
Harbortouch is widely recognized as one of the largest and most reputable payment processing companies. The company counts more than 150,000 merchants as customers.
In part, this is because it offers its payment processing equipment free of charge. It can do this because it makes its money on the processing fees associated with card payments.
Given how many merchants it was already working with, developing and launching POS solutions was a brilliant move.
Lots of businesses would be willing to give their POS a try simply because they already use Harbortouch for payment processing. There is a convenience factor of only dealing with one company for two major pieces of the business puzzle.
Harbortouch POS Offers Many Features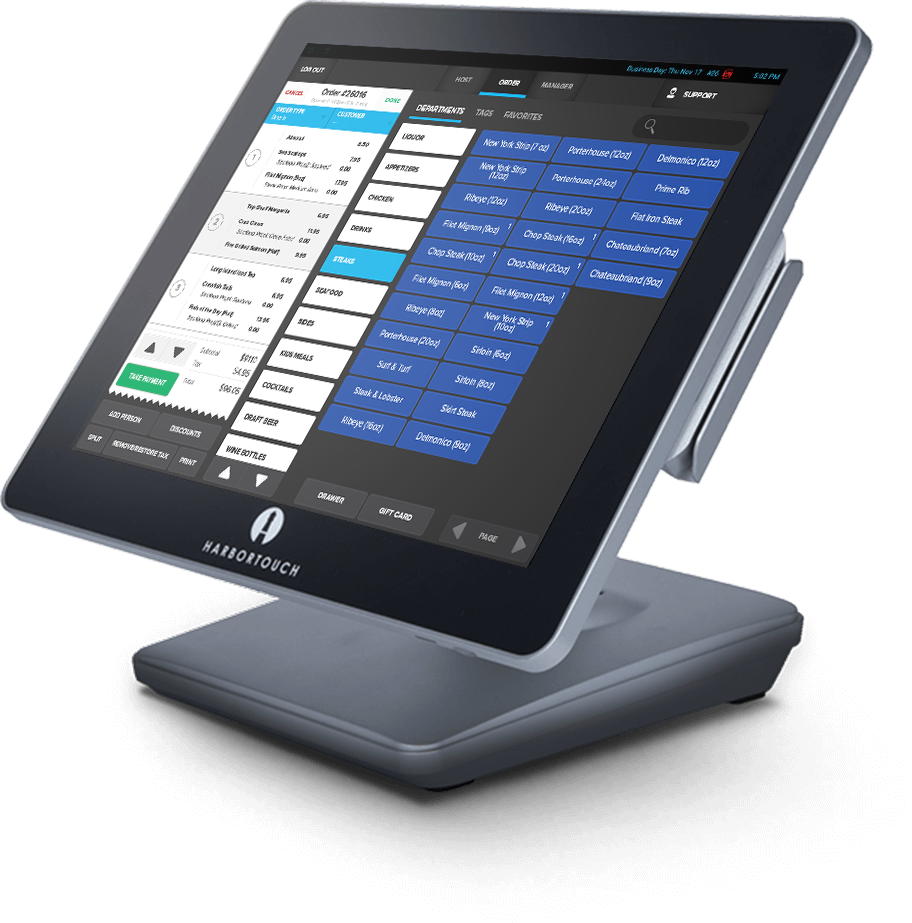 Harbortouch offers two major POS solutions: The Echo System POS and the Elite System POS. The Elite System POS comes with two different focus options: Hospitality (for fine and casual dining, as well as quick-service restaurants and bars).
Then, the QSR & Delivery (for businesses focused on quick service and/or delivery). There is also a new offering called Lighthouse that has to do with POS system management.
Below is a quick summary of each system's features:
Echo System POS
Unlimited categories, items and modifiers
Keyword tags and search functionality to quickly find items
View quantity-on-hand inventory
Manage employee time with built-in time clock
Customer database integrated with Perkwave mobile app
E-receipt functionality
Elite System POS – Hospitality
Reporting to monitor financials, inventory, sales and trends.
Streamlined operations for one or multiple locations, including payment processing.
Save time and money with reductions in order errors and better employee time tracking.
Elite System POS – QSR & Delivery
Remote management of your POS system (with Lighthouse add-on).
Accept Apple Pay, NFC and EMV.
Lighthouse Business Management System
Eliminates the need for back-office computers because Lighthouse allows for remote access to reporting and managing all aspects of the POS. Lighthouse accesses your POS system and all its data through any device with an internet connection.
POS management features allow you to remotely add, edit or remove menu items, discounts, pricing, table layout, and POS settings.
Customize your dashboard for quick access to the information you value most.
Built-in calendar and shift management tools.
Reporting offers a wide range of options to gain quick visibility into your business operations.
Customer engagement tools such as setting up welcome emails, promotional offers and more.
Online reputation management to view ratings and reviews from multiple online review platforms and respond to customers to maintain your brand.
Social media management for scheduling posts and tracking content performance in one place.
Harbortouch POS Benefits

A 30-day free trial allows prospective customers to try before they buy.
Free payment processing terminals are yours for the taking.
Fast startup through the set-up wizard.
Module-based software means you can hide features you don't need.
Customize the software to three main levels to grow as your businesses grows.
Full remote update capability ensure you always have the latest functionalities.
Accept cash, checks, credit/debit and gift cards directly through the POS system.
Store customer information, including order history and multiple phone numbers and addresses per customer (cell phone, home phone, business, etc.).
Manage employee schedules and productivity through the built-in time-clock, assign different pay rates to different jobs.
Customizable permissions control access to various parts of the POS by job type.
Harbortouch POS Drawbacks

Many have complained about extremely subpar customer service.
Another common complaint is that the software performance is always "glitchy," such as data randomly disappearing, and there are frequent system crashes.
A major issue for many is when system updates keep occurring during busy times of the day for restaurants, freezing the system up for as long as 30 minutes or more, which can result in customers walking away without paying.
There are also quite a few complaints about hidden and added fees, as well as mid-contract rate hikes that result in substantially increased costs. Contracts also auto-renew without any notification it is going to happen, so there's never a chance to say "no." Cancelling a contract results in a large early termination fee, which for many appears to be the full value of the remaining contract period.
Several have noted how they thought they could cancel within 30 days, but Harbortouch begins counting those days from the time you place your order, even though the system might not arrive until a couple weeks later.
The POS solutions lack some of the basic features others have had for decades.
Reporting is consistently criticized for not providing sufficient detail.
Staffing features are cluttered with non-current employees with no way to clear them out of the system.
The array of issues mentioned above is just a sampling of a long list of serious red flags. A substantial percentage of customer reviews online give Harbortouch POS extremely poor ratings.
Harbortouch POS Pricing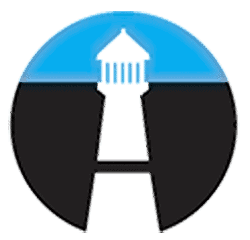 When it comes to payment processing equipment, Harbortouch is difficult to resist. This is because you literally pay nothing for state-of-the-art payment processing terminals and equipment.
There are no up-front costs to getting this free equipment. The hardware comes with a lifetime equipment warranty along with 24/7 support.
The Harbortouch Echo System POS has a base price of $29/month, again with lifetime equipment warranty and 24/7 support.
The Harbortouch Elite System POS has a base price of $49/month with the same lifetime equipment warranty and 24/7 support.
The company website does not offer any other pricing information, but there must be more to the pricing than those base figures. There also isn't any real information about a "free POS," unless they're counting the 30-day free trial in that way.
Many of the customer reviews to be found online do mention a "three-year contract," which is probably required to get their seems-to-good-to-be-true monthly pricing.
Hardware Options from Harbortouch
Harbortouch doesn't tend to talk about compatibility with various equipment or operating systems because they make their state-of-the-art equipment available mostly for free. There's no good reason not to use their hardware.
Echo System POS Hardware
All-aluminum construction
3-inch touch-screen display
Super-fast flash storage
Dual-hinged stand for flexible adjustment
Integrated customer display
180° rotation allows customers to sign on screen
Elite System POS
15-incch touch-screen display
All-in-one design and cast aluminum body
Powerful processor delivers fast speed
Ample storage to support even the largest inventories
Harbortouch SkyTab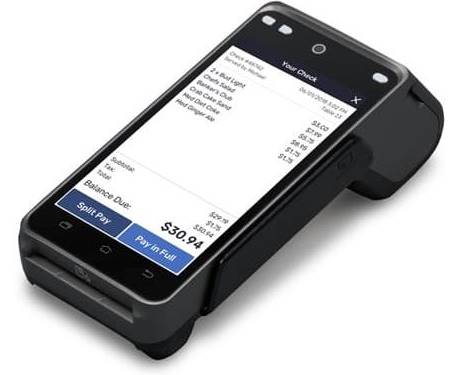 This handy device allows pay-at-the-table functionality for greater efficiency. And like Habortouch's other payment processing equipment, it's free. It utilizes EMV chip technology in combined with point-to-point encryption to protect payment data. This saves time because servers don't have to go from the table to the POS and back again.
On the device, customers have the option of inputting their email address to receive their receipt by email, giving you new contacts to go into your marketing database.
Customers will also be prompted to enter a rating of their experience. Management is alerted to unsatisfied customers so bad reviews can be avoided.
Harbortouch Payment Processing Terminals
Harbortouch makes four different types of payment processing terminals available to its customers, all free of charge for the hardware. Customers pay fees for payment processing. Each type of terminal is described below.
Casio Electronic Cash Register
Accept all major credit cards directly through your electronic cash register, including Visa, Master Card,
Discover® Network and American Express
Track your daily cash, check and credit card sales as well as taxable and non-taxable sales
Customizable keypad layout with a simple, userfriendly online wizard
Guaranteed replacement cash register if yours breaks or malfunctions, completely free of charge
Dial-up or ethernet connection
Large LCD display and backlit customer display
Multi-application support
Exceptional 24/7 customer service & technical
support
Rugged hardware and stylish design
Heavy duty cash drawer
Drop and load thermal printer
PCI compliant
EMV & NFC Compatible Terminal
These devices include mobile payment functionality thanks to the inclusion of near field communication (NFC) technology. This means customers only need to wave their NFC-enabled mobile phone to make payment.
EMV-enabled terminals can accept "smart cards," which are EMV-enabled credit cards with powerful embedded microprocessors that allow for much greater security. The design ensure new thermal paper rolls can be put loaded in seconds.
HarborPay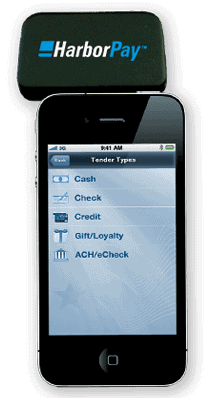 Harbortouch can keep your business up-to-date with mobile payment capabilities using its HarborPay secure mobile payments application with a free audio jack reader or optional Bluetooth receipt printer.
It is compatible with Apple, Android, Blackberry and Windows Mobile devices. The application enables businesses to quickly, easily and securely accept credit and debit card payments through their smartphone or tablet POS.
Harbortouch S90 Wireless Terminal
The S90 is a wireless terminal geared towards accepting payments off-site, which could be a big advantage to restaurants that do delivery. It features large memory capacity and a high-quality Lithium-ion rechargeable battery.
The S90 also features built-in contactless, PCI PTS 3.x certification. It provides secure transactions using an ARM11 processor to support 3DES encryption technology. Its ARM11 microprocessor and advanced wireless connectivity configuration ensure fast, reliable transactions.
Harbortouch Features and Capabilities

Harbortouch Echo System POS
Harbortouch Echo can accept NFC payments like Apple Pay and Google Wallet.
The Lighthouse add-on is a cloud-based POS management and reporting tool that communicates information between your POS system and the online merchant portal.
Harbortouch's proprietary HTNET technology creates an encrypted wireless network at your restaurant for reliability and security compared to traditional WiFi.
Hybrid cloud technology gives the benefits of the cloud such as real-time reporting and automated back-ups while maintaining the advantages of a local system, such as better speed.
Harbortouch Elite System POS – Hospitality
Order entry/ticketing: Better accuracy and efficiency, including transferring tickets to other users, changing tables, splitting checks, applying discounts or changing quantities of an item.
Table tracking: Real-time views of occupancy and vacancy, number of guests, etc.
Bar tabs: Let bar customers easily open a tab, which encourages higher spending.
Employee management: The employee database shows specific details on each employee for tracking hours worked, edit timesheets, calculate overtime.
Check inventory counts in real-time and see countdowns of item portions remaining on-hand get notifications when an item is running low.
Flexible pricing: Make changes, comps, and automatic discounts quickly and easily.
Menu setup: Real-time adding or editing of menu items in real-time, unlimited items and modifiers.
Customer database: See order history and personal contact information.
Reporting: Includes sales reports, customer reports, product mix reports, auditing reports, and labor reports
Elite System POS QSR & Delivery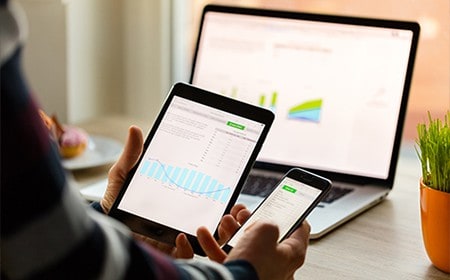 Since this also an Elite System, only features different from Hospitality are included below.
Directions and mapping: Advanced mapping functionality for delivery orders and printing of directions right on the receipt paper.
Driver management: A delivery dashboard makes it easy to assign drivers to specific orders, review orders and see how long each order has been waiting.
Caller ID integration: Helps manage incoming calls and see customer contact information and order history.
SkyTab Tableside Payment Device
Customer-friendly interface with ability to split checks and add tips.
Reorder items directly from the table (full order functionality is in the works).
Customers can rate their experience. Negative ratings notification to management.
Send e-receipts or print receipts with built-in printer.
Collect customer emails and put them in your marketing database.
Accept EMV, NFC and swiped-card payments
Fully integrated with compatible POS systems and the Lighthouse Business Management System
WiFi and 4G enabled
The Final Verdict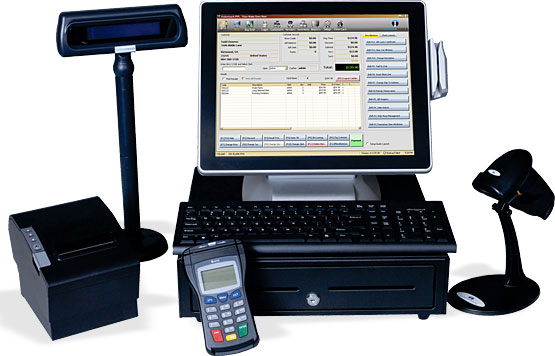 Given Harbortouch's vast success with payment processing solutions, it is unfortunate that the same cannot be said for their POS solutions.
Everything looks so good up-front, but appears to bear little resemblance to what customers experience once they have and use the system.
In short, a strong cautionary word is in order when it comes to Harbortouch POS: cover all your bases before signing up. One of Harbortouch's main competitors is Revention POS.
Reader Interactions