Last Updated on September 28, 2021 by POS Quote Team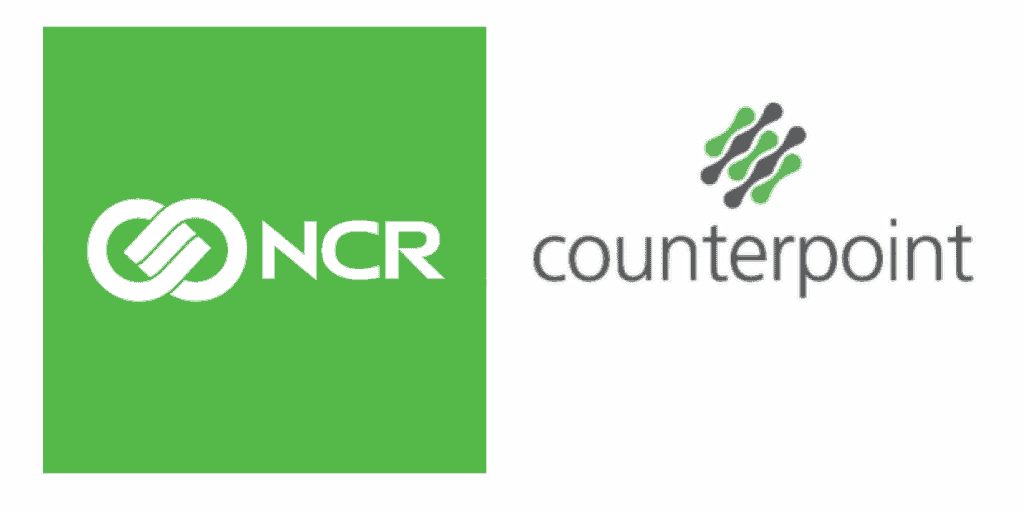 NCR CounterPoint POS is a point-of-sale software system designed and built for restauranteurs, retailers, and entrepreneurs.
By combining powerful purchasing and inventory features with customer loyalty and marketing tools, CounterPoint powers single unit businesses all the way up to multi-unit corporations.
CounterPoint POS is powered by the customization and backend support and service NCR is known worldwide for.  In this guide, we'll be taking a closer look at this point of sale system and hopefully help you determine if it's right for your business.
What Matters When Comparing A POS System Like CounterPoint?
Choosing a point of sale system is one of the most critical decisions a business can make.
If you make a wise decision, you have an efficient operation that maintains tight control on inventory while enabling employees to focus on customer service.
If you choose poorly, you introduce a variety of problems. Your employees could be handing out high ticket items but ringing in lower ticket items (or ringing it no items at all!). Your customers could not be returning to your business because they don't know about the great upcoming event.
You could be losing valuable operational time by making employees cross the venue to physically go to a POS kiosk.  Instead, they can already have one in the palm of their hand.
Perhaps most important, you want to know that the payments you are processing through your point of sale are secure. Your customers' data needs to be treated with the privacy and security they are expecting.

CounterPoint POS Review – Some Key Features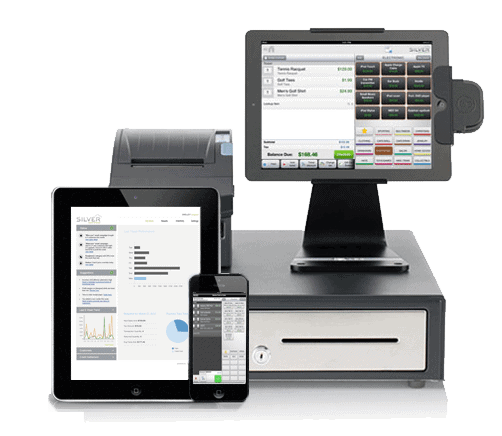 CounterPoint POS offers all of the key features any restaurateur is looking for in their point of sale system:
PCI compliant payments
Unlimited SKUs & barcodes
Integrated Email marketing
BOGO, Kits, and other menu pricing structures
Purchasing
Seasonal inventory forecasting
Mobile alerting
Multi-store purchasing
Automated stock replenishment
Integrated eCommerce
Powered by a Leading Brand in Restaurant Technology
CounterPoint POS is one of the latest products from the world-renowned NCR Corporation, the global leader in point of sale and payments technology.
Your customers want convenience and ease.  Your business is intent on increasing revenues and building customer loyalty.  NCR has been providing the technology that is strategically positioned between those two needs.   They have been helping businesses lower their cost and increase their sales with technology for decades.
NCR enables more than 550 million transactions daily across the world and across many different industries from fine dining to footwear, from thrift store to food truck, and everything in between.
CounterPoint straddles the worlds of restaurants and retail.
CounterPoint POS appeals to a wide variety of businesses.
This point of sale will appeal most to restaurants that have additional retail revenue streams:
Craft breweries
Wineries
Coffee shops
Bakeries
Ice cream/frozen yogurt shop
CounterPoint has positive reviews online from the whole gamut of businesses – cafes, liquor stores, Christmas shops, pet supply stores, and more.
The fact that so many different types of restaurants and retail shops praise the functionality of this system speaks volumes to the benefits it can provide to your business. 
If your business does not currently have a retail component, they can be a powerful addition.  For example, if you run a brewpub, you can sell branded pint glasses and growlers in addition to your food and beverage offerings.  These retail items are great upsell opportunities, and CounterPoint POS can help.
Top Benefits & Features from CounterPoint
Increase Speed of Service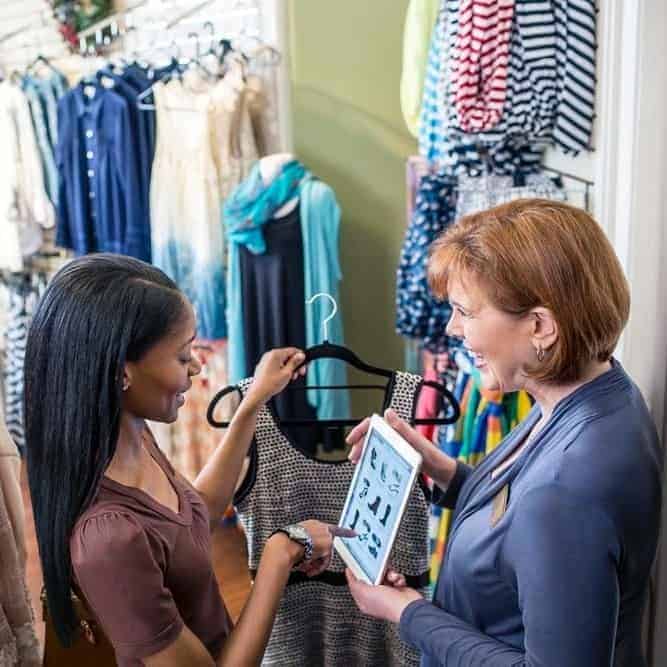 CounterPoint POS offers mobile terminals, as part of Shoe Store POS or Clothing Store POS, that allow employees to get out from behind the counter. Take orders and payments directly at the table or take the terminals to an outdoor environment without losing a step.
Mobile terminals are one of the most game changing technology improvements to hit restaurants in a long time.  For that reason, they are a must-have for your business.
Increase Customer Loyalty
Increase customer retention through one of the key differentiators of CounterPoint; targeted email campaigns. Track your repeat customers' trends and flag specific items to create targeted email marketing campaigns.
Advertise upcoming events with custom messages on receipts – pass along a coupon or create some buzz.
It's easy to import your existing customer list – any list that can be exported to CSV can be uploaded into CounterPoint.
Increase Sales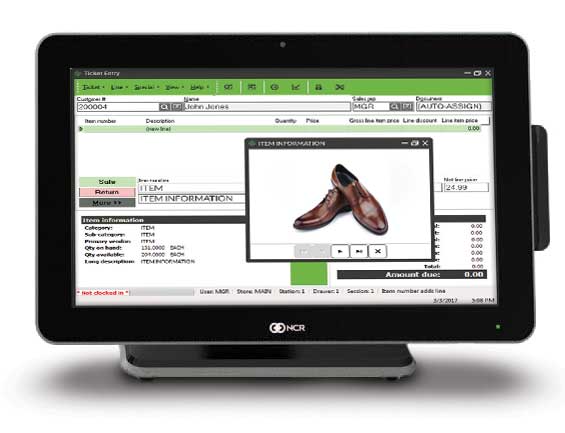 Take the guesswork and the negotiation pressure of harsh upselling tactics. It's easy for your staff to pair one item with another thanks to CounterPoint.
You will be able to proactively identify upsell opportunities and craft alerts and reminders. All the salesperson has to do is read the prompt text.
Lower Inventory Cost
Easily handle sales, orders, and layaways while maintaining accurate counts of your on-hand items.
CounterPoint allows you to create and print unlimited barcodes.  You can then sort your physical inventory by item, bundle, or price level.
It also allows you to validate returns by matching the returned item with the original sale.  Match a returned item to its original sale.  Ensure that you are returning the proper amount to the proper customer.  Returns will become a breeze.

Even More Features
There is one thing that comes up often in online reviews: CounterPoint has more features than almost any other system out there.
In addition to its core orders and payments functionality, CounterPoint strives to help you manage your items, identify your customers, and get them coming back for more.  It contains features that help you improve every aspect of your business from the front of house, back of house, marketing and community, and more.
There are also additional features to implement as you grow, because CounterPoint POS scales along with your business.
Inventory Management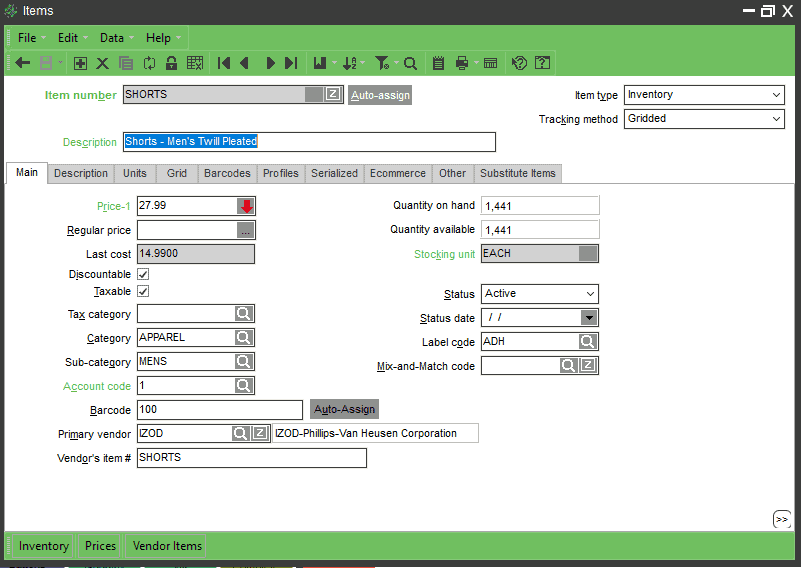 The robust inventory management features are what makes CounterPoint stand apart from its competitors.
Perform physical counts on a mobile device
Transfer items between stores when inventory runs low
Assign up to six different prices to each item
Nearly 200 different reporting metrics – category and sub-category, vendor, price level, product mix, and more
Table Management
The "blank slate" approach to CounterPoint's database allows you to define custom payment types, discount and promo types, void reasons, and more.
The configurable touch screens allow you to group the most common items and screens together.  Your employees won't have to waste time scrolling past extra items.
When the holiday season comes around (or even before), CounterPoint also supports gift card sales and redemptions.
Mobile Payment and Processing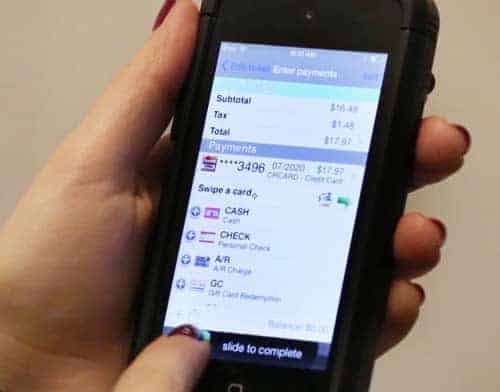 You can also be assured your payments are secure.  CounterPoint POS uses NCR's SecurePay, providing tokenization, point-to-point encryption, and the same hosting platform for both online and in-store payments.
Reporting & Analytics
You need to be able to make important critical decisions about your business all the time.  To do that, you need information, and you need it fast.  With CounterPoint you can generate over 50 custom reports.
Want a more passive way to interact with the data?  Set up automated end of day summary emails to review on your own time.
Security & Compliance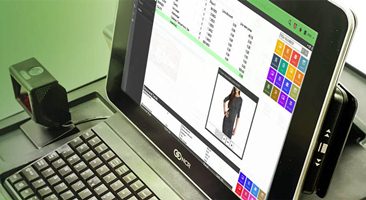 Another key feature of CounterPoint is its mobile alerting.  Reduce employee theft by configuring mobile alerts when suspicious events occur, such as an unusually high discount or an after-hours alcohol purchase.
If you're a more hands-on operator, it may be difficult for you to stop thinking about your restaurant when you're not there.  How can you know for sure that your manager showed up on time to open the store if you don't check in?
With CounterPoint, set up a mobile alert for when your manager logs into the system first thing in the morning, giving you peace of mind that business is running as it should.
Customized to Your Business
One of the features that has made NCR a world leader is the customizable backend of their systems.
Create unlimited items, organize them into buy-one-get-one offers or combos, and create custom reporting, alerting, and notifications.  CounterPoint provides value to so many industries as a direct result of its flexibility.
The software also expands with your business.  If you're moving from a small single-terminal business to two terminals, you're able to customize each terminal. If you're moving up from a single store to a multi-unit, CounterPoint offers the ability to add additional features as you scale.
You'll also be able to monitor your venues at an above-store level and create pricing levels and tax rules specific to different regions.
You're even able to open additional sales channels by opening an eCommerce store and integrating it into your existing CounterPoint environment. 
Hardware Requirements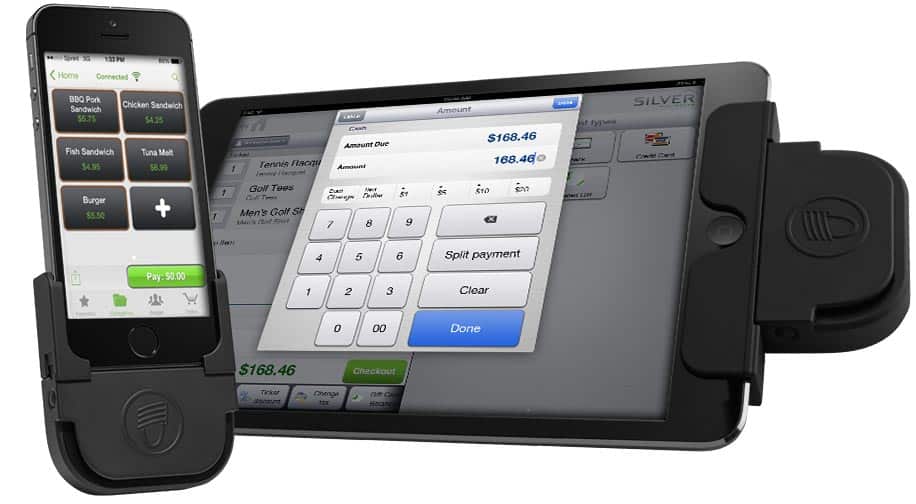 CounterPoint is a server based system that aggregates analytics to the cloud.
NCR CounterPoint Mobile allows you to take orders and payments, count physical inventory, and more, all from your iOS device.  Create orders, take payments, apply discounts or returns, and more, all while sales sync back to your central server.
If your restaurant has more static counter service, the recommended terminals to use with CounterPoint are:
NCR RealPOS XR5 – stylish, energy efficient touchscreen

64-bit Windows 10 Embedded
120GB Solid State Drive
Intel Celeron Quad Core Processor

NCR RealPOS XR7 – elegant touchscreen terminal wrapped in rugged package

64-bit Windows 10 Embedded
80GB Solid State Drive
Intel Core i5 Quad Core Processor
NCR's hardware is built to withstand all the abuse that can occur within a busy restaurant – drops, spills, dirt, grease, and more.
Possible Drawbacks
If you don't have an existing retail component to your business, many of the features in CounterPoint may be irrelevant to you.
CounterPoint is server-based, increasing hardware costs
Implementation can be technically challenging
Some of the screens have an unappealing, dated look
Service Plans & Customer Support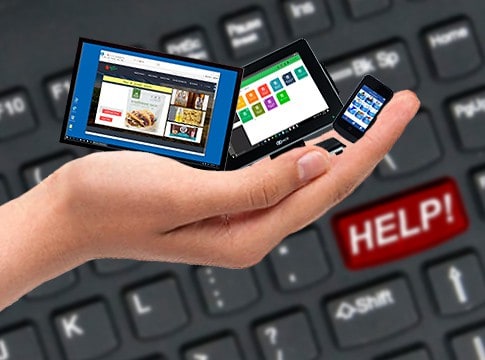 CounterPoint POS is available from a variety of POS resellers, and your support plan will depend on the services offered by that reseller.
A good service plan will include these elements:
After hours on-call support
Networking and firewall services (both configuration and monitoring)
A good Minimum parts replacement delivery time (preferably overnight)
Remote support (updating device drivers and other computer maintenance)
Training, online help center and knowledge base
Higher quality service plans may also include:
a predetermined number of training hours
database and reporting customization
on-site implementation technician.
CounterPoint POS Pricing
The total cost of ownership of the point of sale system is a critical thing to keep in mind when evaluating the pricing of your POS options – in both one-time costs and recurring costs.
There are many factors baked into the cost of a new POS system:
The software license (sometimes priced per device)
Hardware – the servers, the tablets, printers, cables
Physical installation of the hardware
Implementation & training cost for both management and staff
Subscription fees (also sometimes priced per device)
Cost of support and other services
With a variety of deployment options – from a single unit business to large multi-store national brands – there's no real way to adopt a "one size fits most" pricing option.
What Else Do We Know About CounterPoint's Pricing?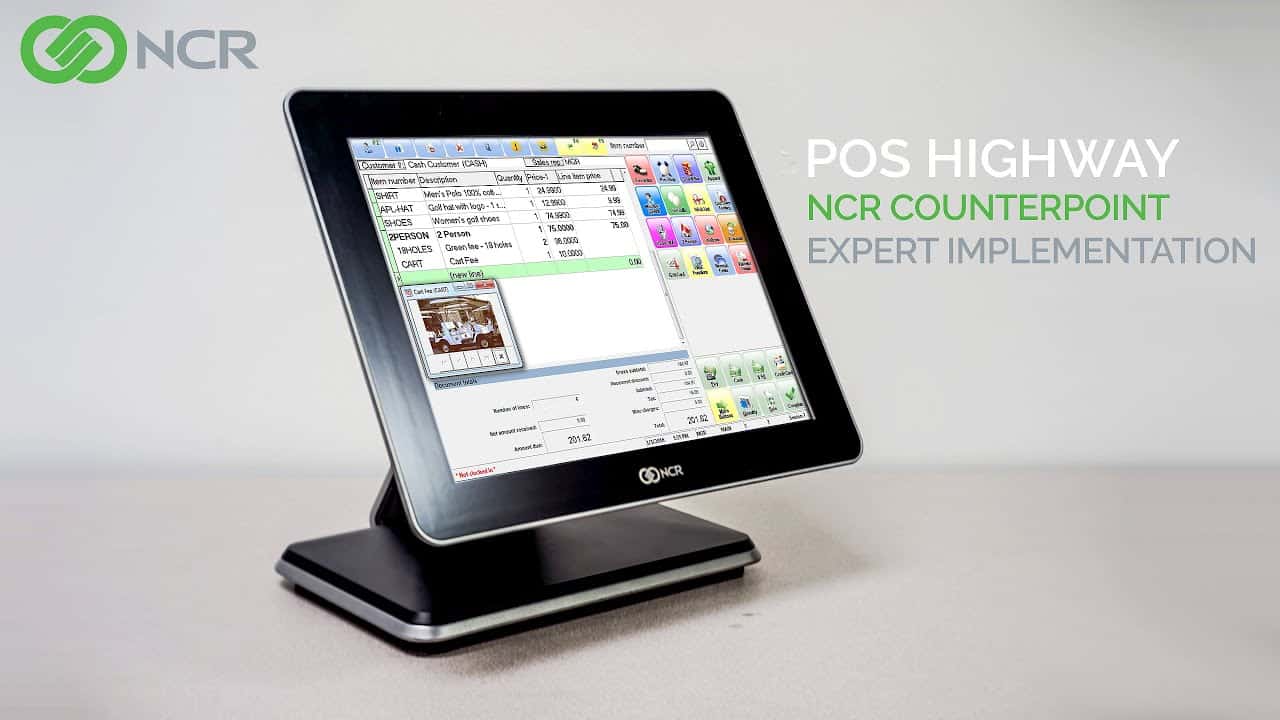 NCR does not publish their pricing points for CounterPoint POS. If you've read this far and think that the potential total cost of ownership might be within your budget, it is very easy to schedule a demo with an NCR sales representative.
Your sales representative at NCR will be able to provide some insight into which of the many available deployment models will work best for your business and put together a quote.
NCR has industry-leading support, hardware, and technology, and that has commensurate pricing.  Because of this, CounterPoint can be considered to be more expensive than other mobile point of sale systems on the market.
Our Final Verdict
If you're looking for a way to tie your marketing efforts to your sales in a seamless way, or to increase your efforts at managing your inventory, CounterPoint POS is one of the best systems on the market.
Combining world-renowned technology – customization, payments, mobile – with important one-of-a-kind features – seasonal inventory forecasting, mobile security alerts – this point of sale has more features than many similar systems.
CounterPoint POS can help you grow your business and grows with you as you go.  Despite its price tag, its robust set of features will be delivering value for years to come. You may also want to read our review of NCR Silver and NCR Radiant.