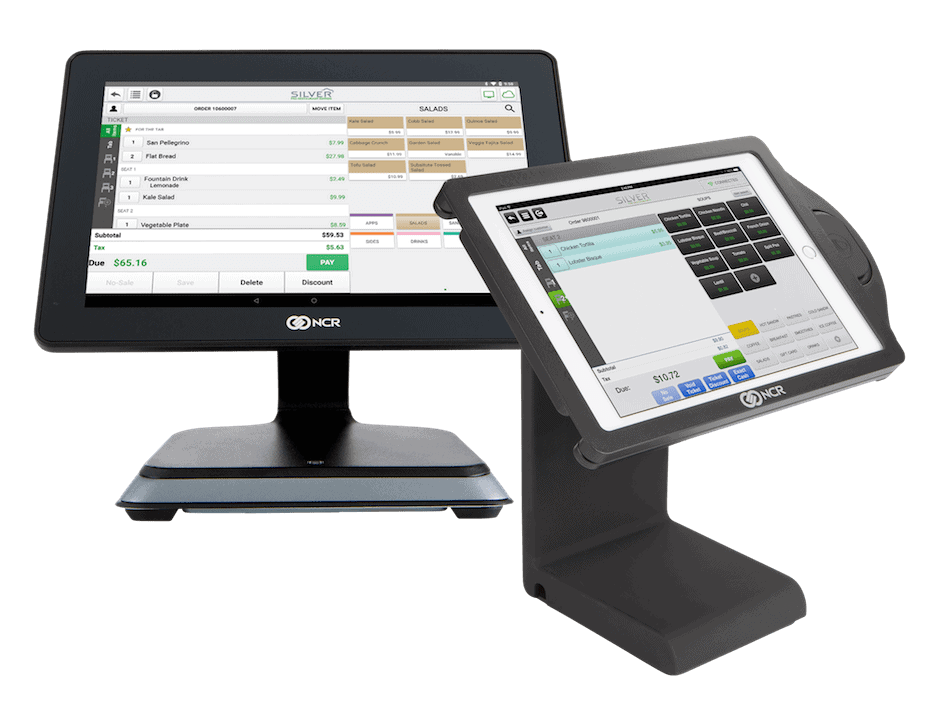 For any small business owner, time is money. You have to take care of your customers, manage inventory, meet orders, keep your staff running smoothly and efficiently, and much more. When you consider the hundreds of tasks you have to do on a daily basis, it adds up.
A point-of-sale (POS) system for small businesses should save you time so you can focus on growing your business and meeting your customers' needs. When your team can process orders, manage inventory, and track sales quickly and easily, it frees up time to grow your business and take care of your customers.
NCR Silver is one of the more popular systems used in both retail and restaurants. A veteran of the banking, merchant services, and POS industries, NCR is a well-established company with a track record of success. Given their reputation, it's not surprising why their platform for small business would stand out.
Our NCR Silver review will walk through the pros and cons of the platform, key features, deployment type, hardware, integrations, credit card processing, customer service, alternatives, and much more.
Is NCR Silver a good POS system for small businesses? Yes, because it's easy to use, compatible with iOS, scalable, and includes essential features like actionable reporting, inventory management, tableside order, multi-store management, employee management, customer loyalty, email marketing, and much more.
Switching POS systems is a major expense, especially if you have to do it multiple times. Before you make the decision to get NCR Silver, read through this guide to better understand whether it's the right platform for your small business.

NCR Silver POS Pros & Cons
PROs
Easy-to-use, intuitive interface

Compatible with iOS devices

Scalable, both in terms of price and management

Email marketing automatically included (no additional fees)

Loyalty program automatically included (no additional fees)

Concierge setup service

24/7/365 customer support

Custom, detailed reporting available through powerful dashboards
CONs
Limited to NCR payment processing platform

Limited functionality for more advanced use cases

Expensive pricing (considering the target audience)

Mixed reviews on the quality of customer service and support

Limited integrations (e.g. no Shopify integration)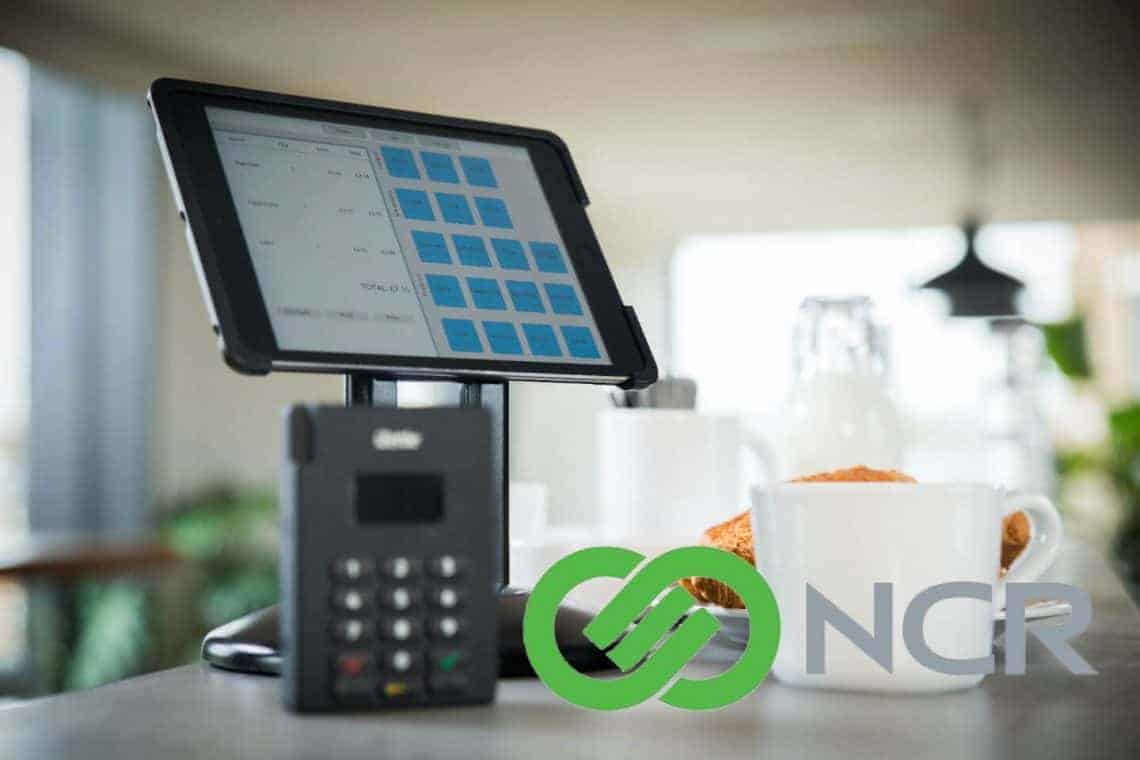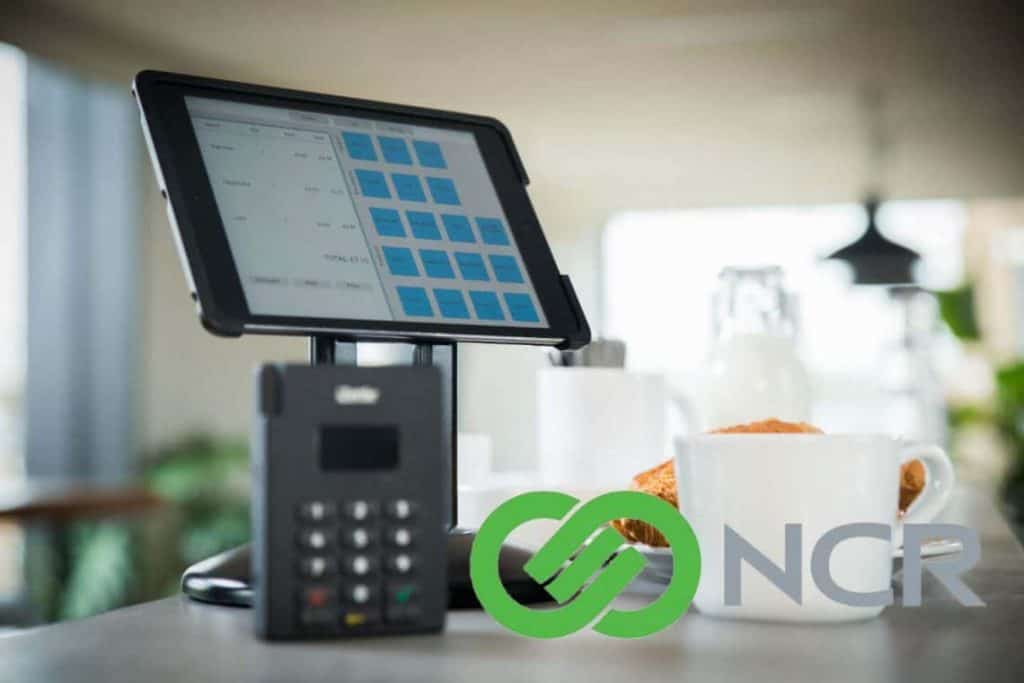 Don't have time to read our full review?
Skip all the nitty-gritty details about this POS system. Easily customize a point-of-sale solution for your restaurant in just 60 seconds by
clicking here
. If you're not in a rush, read our comprehensive 5000+ word guide on the
top 20 restaurant POS systems
in the industry.
NCR Silver Pricing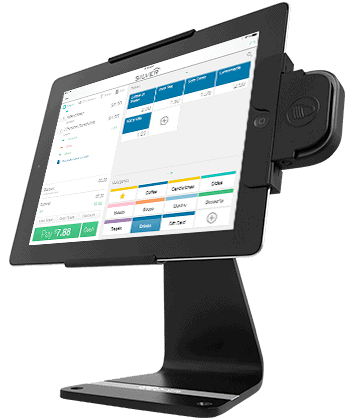 How much does NCR Silver cost? There are two tiers for the platform, with NCR Silver Essentials starting at $108 per month, and NCR Silver Pro Restaurant at $178 per month. This price includes both the software and hardware licensing.
Both of these prices are for a single station, and based on a 24-month contract. Additional stations each cost $48 per month under the Essentials plan, and $64 per month under the Pro Restaurant Plan.
The primary difference between the two platforms are, as the name would suggest, the inclusion of more restaurant-specific features in the Pro Restaurant plan. These features include takeout options, check splitting, "86" list, and happy hours. If you don't need these features, then you'll probably be safe going with the Essentials plan.
There are also options under each plan to upgrade your hardware. The $108 per month plan specifically applies to the iOS Vault Bundles, which allow you to install NCR Silver onto your 9.7" or 10.2" iPad and integrate it with your other hardware.
If you want to upgrade your hardware to a PX10 Display Terminal, then you have two options. The PX10 Core Bundle costs $135 per month for the first station, then $75 per month for each additional station. The PX10 Full Bundle costs $149 per month for the first station, then $89 per month for each additional station.
For more details on the differences between NCR Silver's hardware bundles, scroll down or click here.
NCR Silver's pricing for your initial station is higher than their competitors like Toast or Square. However, once you start adding additional stations, the cost goes down. In other words, the startup cost is high, but it's much more affordable to scale.
When you consider that this pricing applies to both software and hardware, our verdict is: NCR Silver has very competitive pricing for the value they provide. 
Demo Video
Key Features
NCR Silver's features and functionality include all of the POS capabilities that you would expect, and then some. From a pleasing UX to detailed back-end reporting, leverage NCR Silver to powerfully manage inventory, orders, locations, employees, loyalty programs, marketing campaigns, and much more. 
Intuitive Design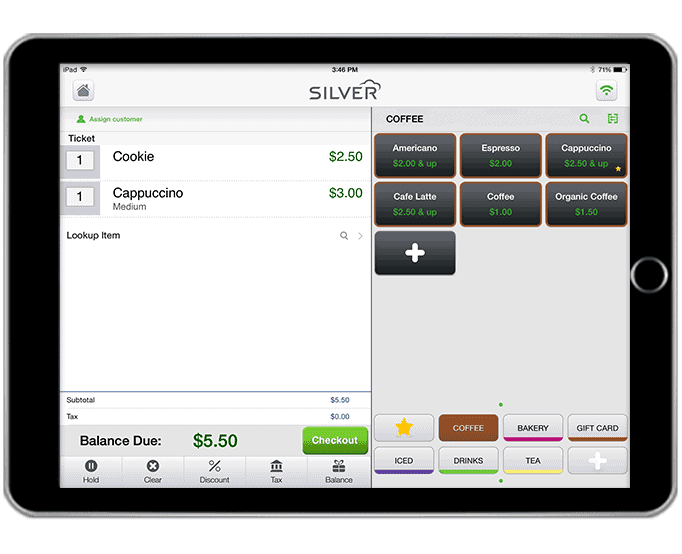 Save time and money in training new employees with a user-friendly, intuitive design. With few barriers to user adoption, you'll be able to process more orders during rush hours and high-traffic times, increasing your ROI on the tool.
Actionable Insights & Reporting
Improve your decision-making with actionable insights. NCR Silver provides a full reporting suite that you can access at any time, on any device. Reduce business risk by basing your decisions on facts and data, easily displayed through custom dashboards. 
Inventory Management
Ensure that your store or kitchen is always stocked with the products you need. Directly manage your inventory, modifiers, categories, and discounts. Pull real-time reports of your current inventory levels, vendors, sell prices, costs, margins, and much more. 
Tableside Order and Pay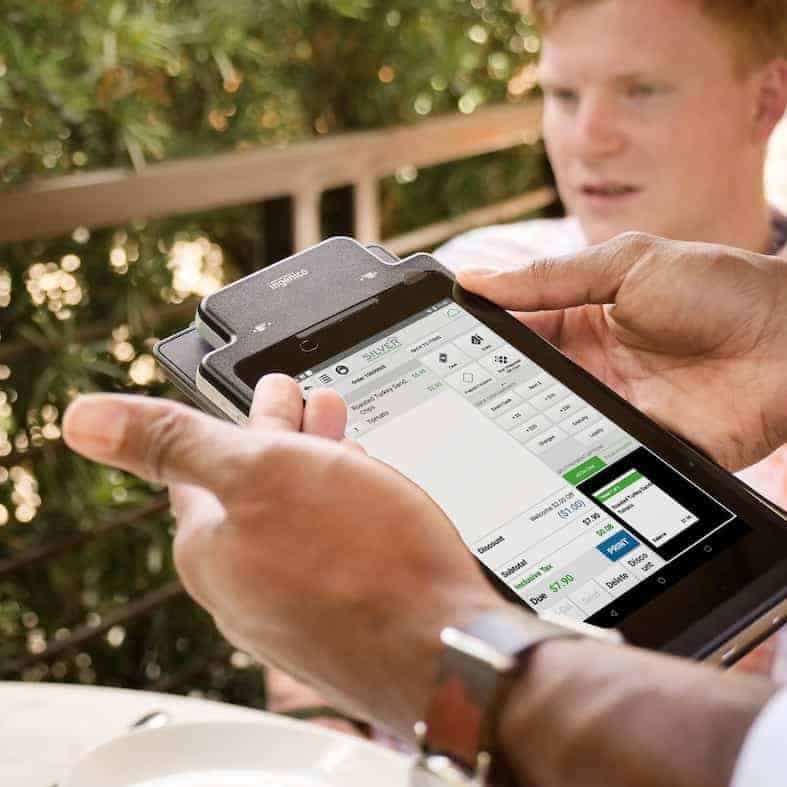 Enhance your guests' experience, increase staff productivity, and cut down on order errors by allowing your guests to place orders directly from their table. Your staff can also use handheld devices to take orders from anywhere in the restaurant. (Note: this feature is only available with the NCR Silver Pro Restaurant Plan.)
Multi-Store Management
NCR Silver allows you to continue to maintain your store and restaurant quality even as you expand to new locations. Easily trace performance from one store or multiple stores, all from one dashboard. Assign specific items to one or multiple stores, and set custom pricing and taxes for each location. 
Customer Loyalty
Link your customers to each individual purchase to build up points toward a reward. Notify customers where their point totals stand at the time of every purchase. Then, follow through with automated pop-ups that allow your staff to easily apply discounts to the qualifying order. 
Employee Management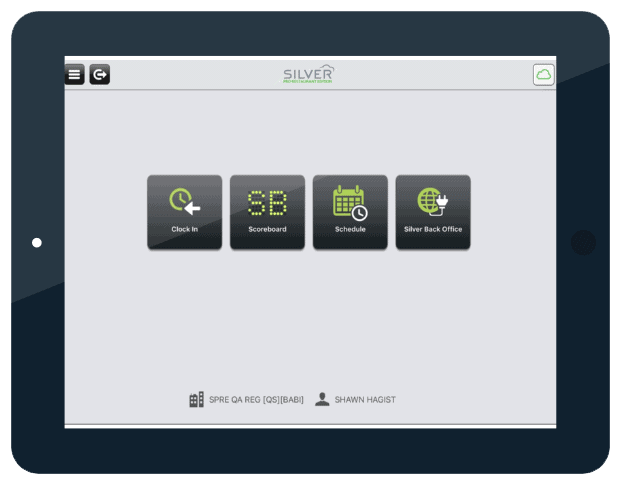 Manage your employee time clocks and scheduling from one location. Plus, you can specify user roles within the system, so different tiers of employees have different permissions within the platform. 
Email Marketing
Keep your customers coming back into your store by sending timely and seasonal promotions. Track the performance of each promotion so you know which customers are the most responsive. Share campaigns on social media to take advantage of omnichannel marketing.
24/7/365 Support
NCR Silver includes full customer support anytime, anywhere. For more information on their customer support package, scroll down or click here. 
Mobility
Access your full back-end office features from anywhere: home, office, and even your kid's soccer game. You can check your reports, manage your inventory, or launch a marketing promotion anytime, anywhere.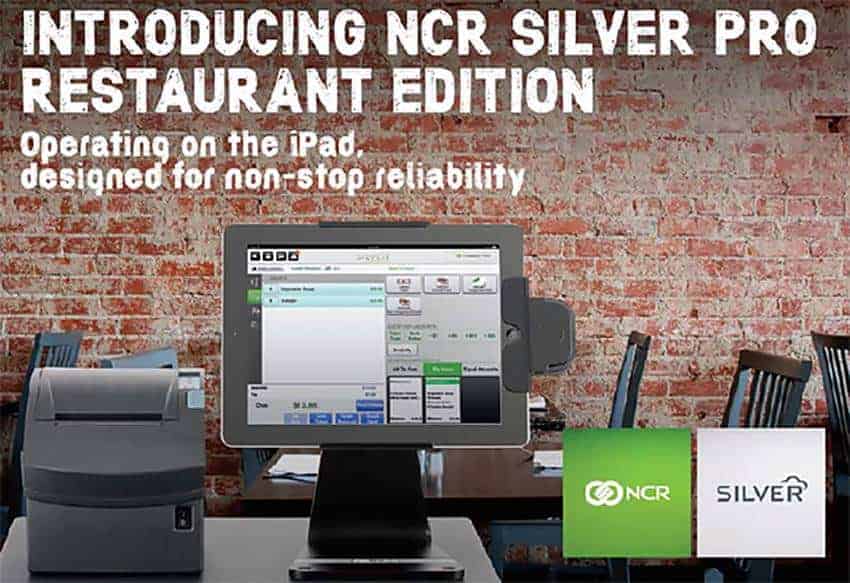 Industries Served
NCR Silver is a POS platform specifically designed for small businesses. It doesn't contain the in-depth features and functionality that the larger alternatives provide, but the platform's core functionality makes it a good option for a new business.
It's important to distinguish between the two plans. NCR Silver Essentials can be adapted for businesses of all kinds: restaurants, retail, hospitality, etc. However, the NCR Silver Restaurant Pro, as the name suggests, contains specific features built to serve restaurants.
However, NCR Silver is likely best limited to restaurants without bars, as many of the essential features for bars (pre-authorized tabs, age verification, etc.) are not included in the platform. The same applies to more specialized restaurants, like pizza shops, that require more specific modules.
Thus, NCR Silver is most likely helpful to smaller, up-and-coming businesses with only a few terminal stations. If you are looking to grow, scale, or specialize more aggressively, then you may be better served by NCR Aloha POS, the company's enterprise offering, or another of their alternatives. 
Deployment Type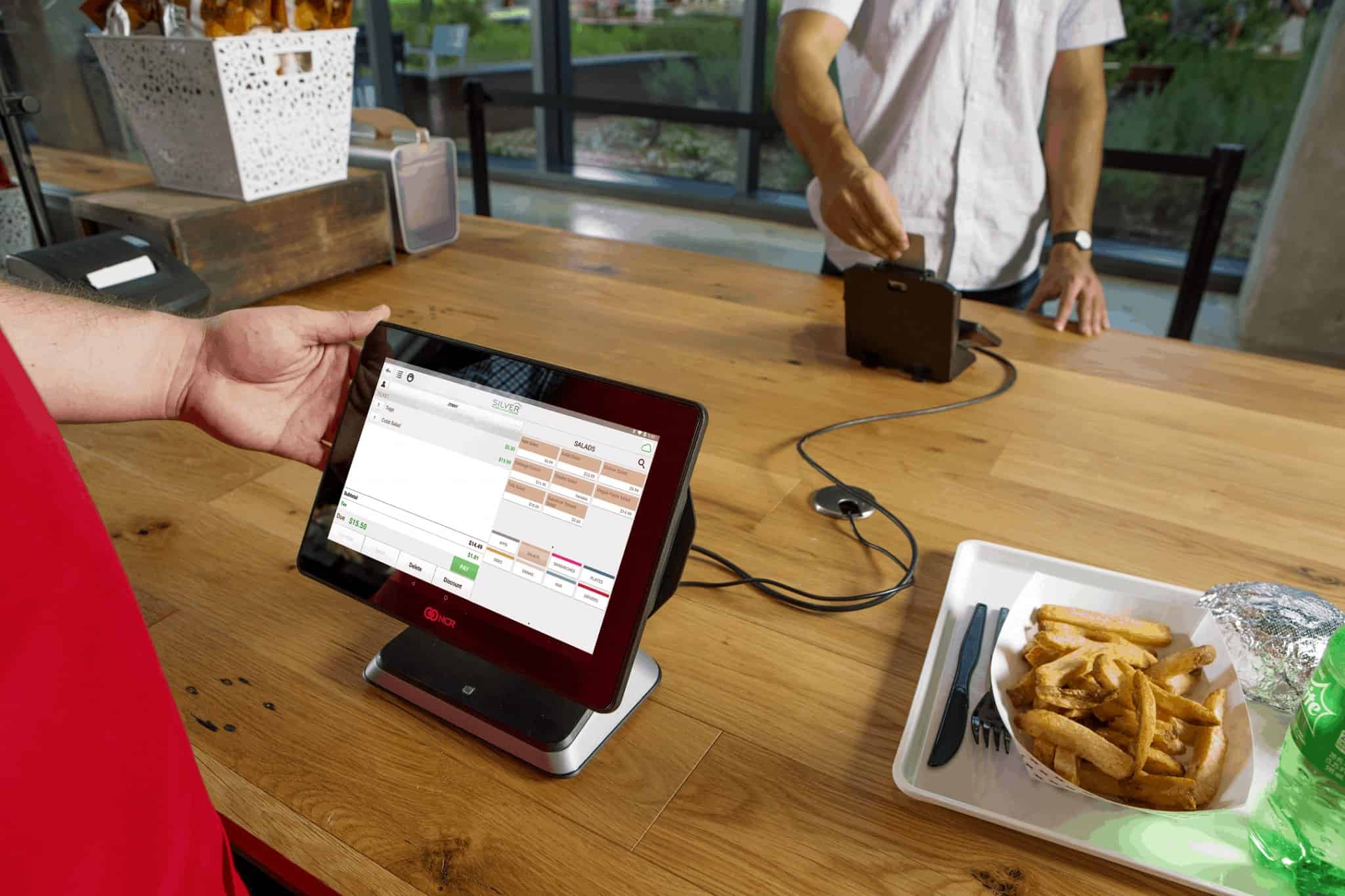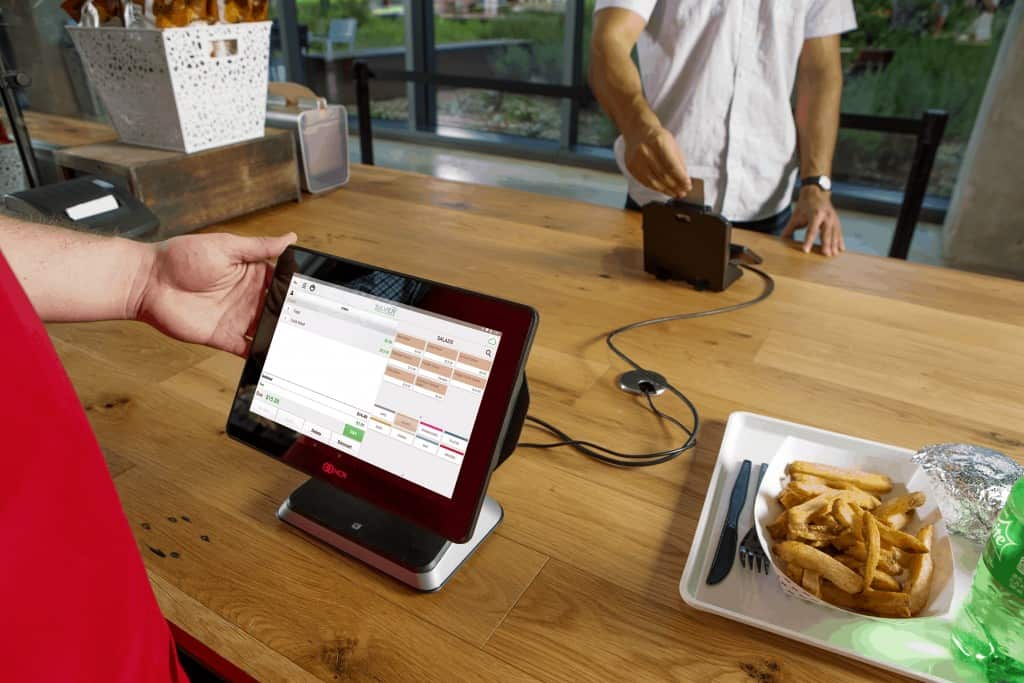 NCR Silver is a hybrid POS system. The software is physically installed and operated on a hardware system, whether that's an iOS device or other terminal. However, it is also cloud-connected, allowing you to share information among your various connected devices, both inside and outside the store.
The key benefit to this model is that it allows you to have a fully-functional point of sale system regardless of your internet connection (e.g. you experience a Wi-Fi outage in the middle of rush hour — not good!). However, the cloud connection allows you integrations among various devices, mobile accessibility, and much more.
It's also important to note that NCR Silver is designed to operate with several pieces of hardware in addition to the payment terminal. Their hardware bundles all include cash drawers, thermal printers, scanners, and card readers. They also provide scales and kitchen display units.
Plus, setup is especially easy given that NCR Silver includes a concierge onboarding support to help you get started, plus complementary training on their software.
NCR makes it easy to set up your POS system quickly and easily. All of their hardware is bundled together, so all you have to do is make the purchase, and you'll be provided with all the basic technology that you need to be successful. 
Ease of Use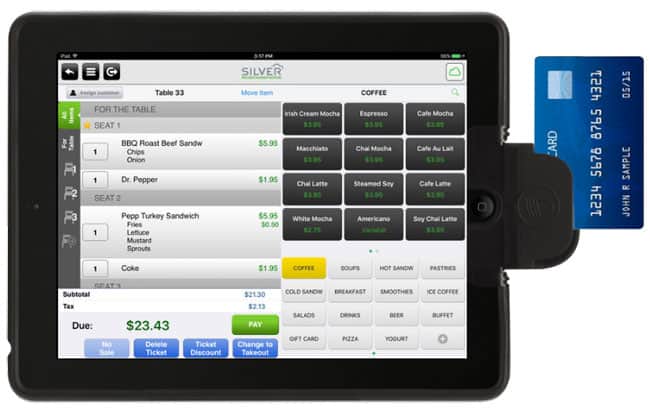 With an intuitive, tablet-based interface, NCR Silver makes it easy for your staff to adopt and use the technology with minimal training time. Because of this, the platform has a significant advantage over competitors with a much older user interface.
But, as we mentioned above, this ease of use doesn't come at the expense of powerful features. You can still perform all the core functionality that you would expect of a modern POS system. Plus, like any other software, there are regular updates to the system that continually improve the user experience over time.
The mobile accessibility and ability to access information on multiple devices also makes it easier to get to the information you need at any time. The platform is designed for small business owners, so it's built with multi-taskers in mind.
Additionally, the software is designed to integrate seamlessly with your tablet devices and accessory hardware. With the help of NCR Silvers' no-cost onboarding support via their NCR Silver Concierge, you get the support and help you need to get off to a soaring start.
NCR Silver was designed to help small businesses reach their business goals. Because of that, it takes all the features that small business owners need (point-of-sale, marketing, analytics, etc.) and places them all in one location. NCR Silver's ease of use will save you time, so you can spend it with your customers.
Hardware
NCR Silver has its own native display technology, but it can also work on your own (pre-purchased) iPad devices. Additionally, they provide cash drawers, scanners, readers, and receipt printers as part of their subscription package. You pay one price for the software and the hardware.
In addition to these bundles, NCR Silver customers can add additional hardware to their subscriptions, including scales and kitchen displays.
This gives you the flexibility you need to find the right setup that fits your needs and your price point. Here are brief overviews of the four hardware bundles that NCR Silver provides. 
PX10 Full Bundle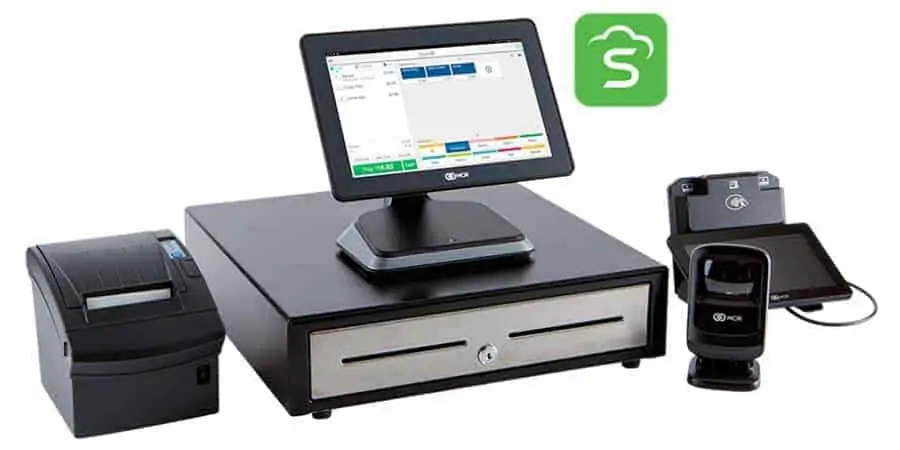 If you don't already have a display system, this bundle provides you with everything you need to get started with NCR Silver:
NCR PX10 commercial grade terminal with 10" touch-screen display

M-S 16-inch Cash Drawer (all steel with stainless steel front)

Bixolon SRP350 Plus III 3-inch Thermal Printer (Wired/BT)

DS9208 Zebra Scanner

Attached Magstripe Reader

Ingenico RP457 Credit Reader
This is the most expensive of their hardware bundles, starting at $149 per month. Click here for more detailed pricing information. 
PX10 Core Bundle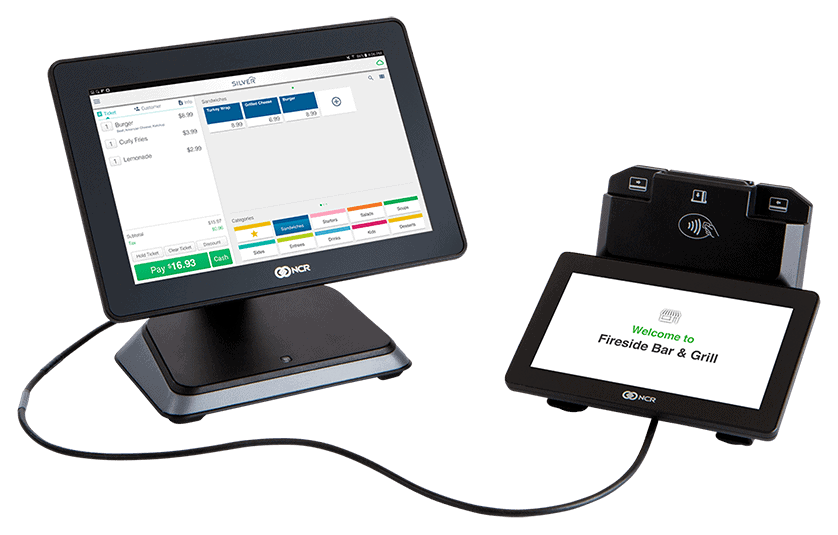 For users who want full NCR Silver functionality but have no need for a scanner, the PX10 Core Bundle can save you $14 per month. The scanner is the only thing missing from this bundle compared to the PX10 full:
NCR PX10 commercial grade terminal with 10" touch-screen display

M-S 16-inch Cash Drawer (all steel with stainless steel front)

Bixolon SRP350 Plus III 3-inch Thermal Printer (Wired/BT)

Attached Magstripe Reader

Ingenico RP457 Credit Reader
The PX10 Core Bundle runs at $135 per month. Click here for more detailed pricing information. 
iOS Vault Bundle 10.2"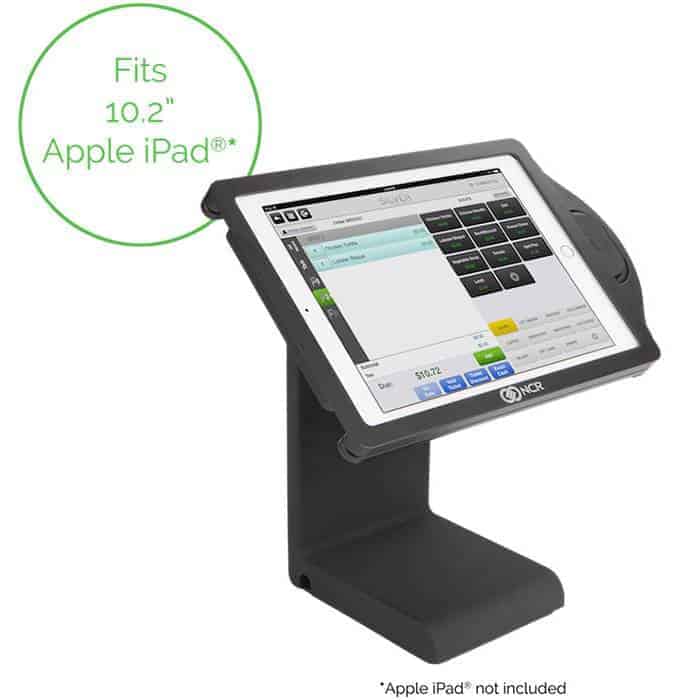 While the PX10 bundles came with their own display units, the iOS Vault bundles do not. You have to provide your own iPad. You also need to provide your own Magstripe Reader (although there is a reader protector included).
Aside from those differences, this bundle is the same as the PX10 Core:
M-S 16-inch Cash Drawer (all steel with stainless steel front)

Bixolon SRP350 Plus III 3-inch Thermal Printer (Wired/BT)

Magtek iDynamo 5 Credit Card Reader for iPad with Lightning connection

Vault iPad Stand for 10.2-inch iPad, includes Rotation Device, iPad Enclosure and Magstripe Reader Protector
Pricing for the iOS Vault Bundle 10.2" starts at $108 per month. Click here for more detailed pricing information. 
iOS Vault Bundle 9.7"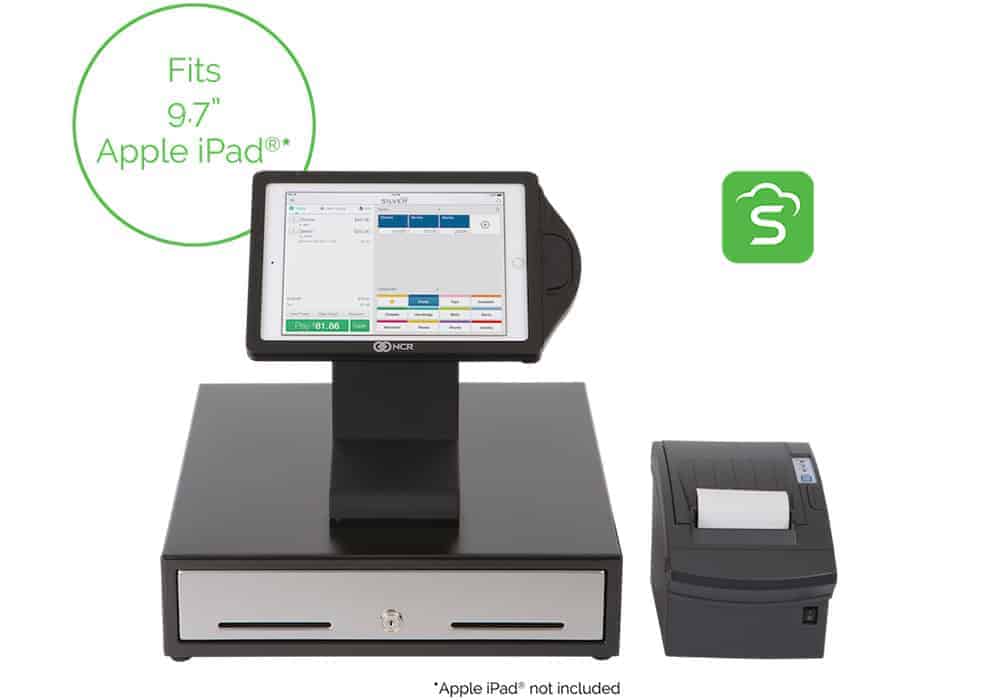 The iOS Vault Bundle 9.7" is identical to the 10.2" bundle, except for the fact that the iPad stand is built for a 9.7-inch iPad:
M-S 16-inch Cash Drawer (all steel with stainless steel front)

Bixolon SRP350 Plus III 3-inch Thermal Printer (Wired/BT)

Magtek iDynamo 5 Credit Card Reader for iPad with Lightning connection

Vault iPad Stand for 9.7-inch iPad, includes Rotation Device, iPad Enclosure and Magstripe Reader Protector
Just like the 10.2" bundle, pricing starts at $108 per month. Click here for more detailed pricing information.
Integrations
Integrations and add-ons are crucial to getting full use out of any POS platform. However, NCR Silver doesn't seem to offer too much in the way of integrations. They seem to want to keep users on their platform using their native features rather than a bunch of add-ons.
That said, there are a handful of integrations that can provide additional functionality to their users:
PassMarket (loyalty programs)

PayChex (payroll services)

NCR Console (business operations)

LevelUp (mobile payment)

Xero & Quickbooks (accounting)
NCR Silver does not offer a Shopify integration, which is unfortunate if you're an eCommerce business that relies on that popular platform.
Although there are multiple software integrations available, there's not much in the way of hardware. As we mentioned earlier, NCR Silver users license specific hardware as part of their contract. These include cash drawers, scanners, magstripe readers, and receipt printers. You can, however, integrate with scales and kitchen display units at an additional cost.
Overall, it's important to have solid integration options if you want to expand or customize the platform. While NCR Silver does offer some options, you're not going to find a robust ecosystem of integrations here. 
Credit Card Payment & Processing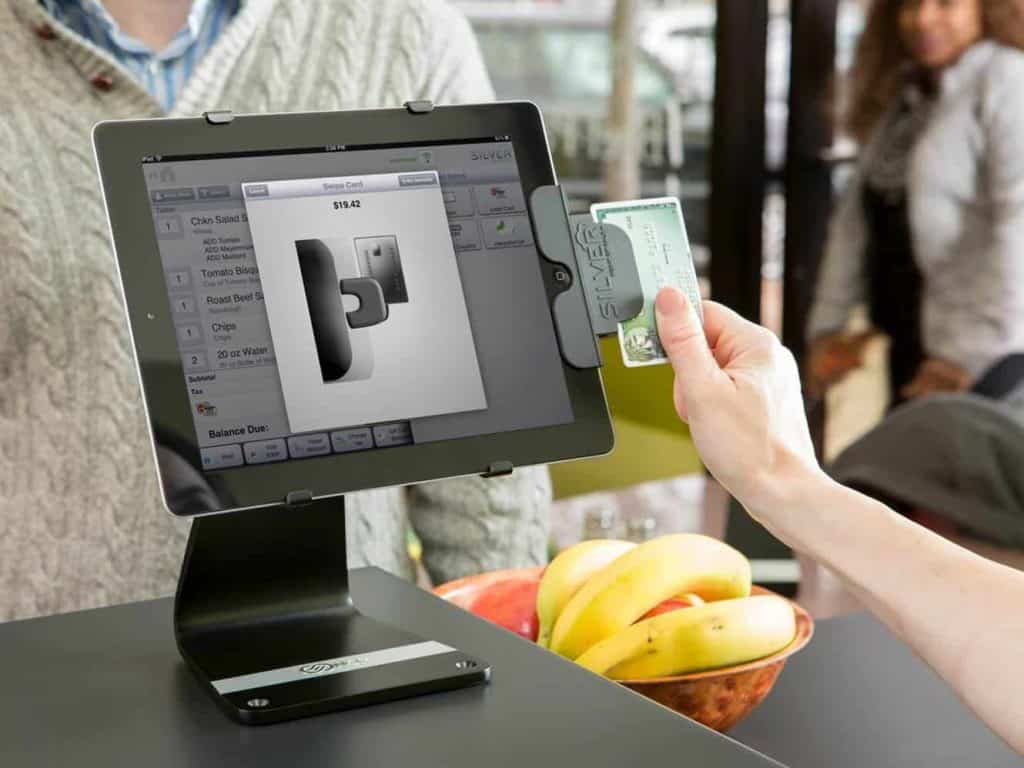 Most modern POS systems will allow you to set up your own merchant services within the software. Unfortunately, this is not the case with NCR Silver. Instead, if you choose to use this platform, you will have to use NCR Payments for your credit card processing.
Fortunately, NCR Payments does support EMV and NFC (mobile pay, like Apple Pay and Google Pay), so you will have access to all the payment types that your customers are likely to use.
As inconvenient as it may be, having your software, hardware, and merchant services under one roof does come with its advantages. There is less room for glitches due to bad integrations or misfiring APIs. Plus, you'll be able to get all the tech support for all of your systems under one roof.
It's also important to carefully review the fine print in any merchant services agreement before signing. You don't want to commit to something that's going to come back and hurt your business months down the road.
Ultimately, flexibility is always to the advantage of the customers when it comes to merchant services. Please be sure that you are comfortable with NCR Silver's people before you commit to a 24-month contract. After all, at the end of the day, this is how you and your entire team gets paid. 
Customer Service & Support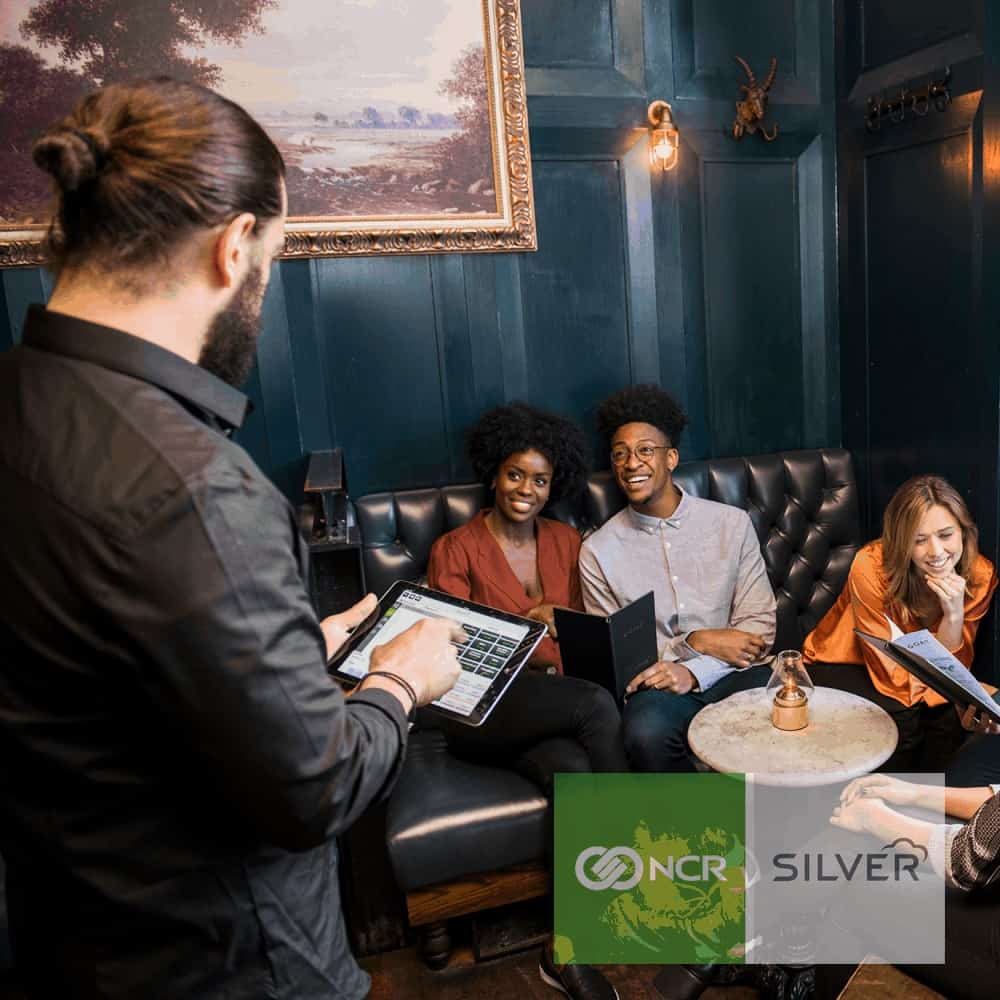 NCR Silver advertises "award-winning" customer support. However, in reality, many reviewers describe their customer service in mostly negative terms, ranging from "not helpful" to "non-existent." This is the case even among those reviewers who rated the product itself positively.
According to their website, NCR Review lists the following as key elements of their customer support package:
NCR Concierge Onboarding Services to help with setup

Live customer support 24/7, 365 days a year

Software training

Self-paced learning resources

Included automatic updates bring you the latest features
Some customers did, in fact, find the customer support helpful, with one reviewer describing it as "reliable and accessible," and another saying that they, "almost always pick up at once and they are always able to tell you what to do." 
Given the mixed reviews around their customer service and support, we recommend that you take extra care to evaluate this aspect of the NCR Silver when doing your research. Talk to one of their sales reps and see what information you can glean. If you know anyone personally who has used the product, ask them what their experience was like.
What we can say from our experience is that mixed reviews like these are a red flag. This is especially the case when considering whether a company can provide a valuable product, but whether they will be a valuable and trusted vendor.
If your POS system goes down, you're going to lose valuable dollars. You need someone you can trust to be there whenever you need, with support to get you back online as quickly as possible. 
NCR Silver Complaints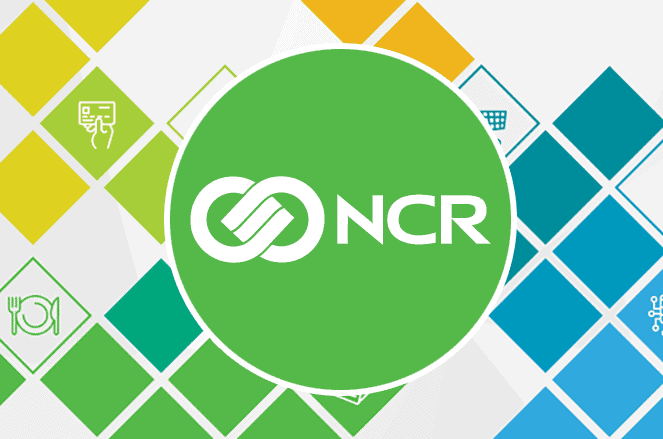 There are a number of complaints related to NCR Silver, including customer service, merchant services, and connectivity issues.
We already walked through the complaints around customer service and support that many users have shared. Given the importance of having support in case of a costly system error, it's important to keep this in mind when considering NCR Silver as an option.
There are also a number of complaints around the merchant services program which, as we mentioned earlier, is a requirement of using the platform. Some reviewers said that it was slow and cost them both in-store visits, but also repeat customers. Another found it so difficult to work that they had to purchase separate iPads and set up Square on those devices.
There were also a number of complaints about the connectivity of the devices, with one user describing daily outages that cost him and his staff time and money.
While these complaints are anecdotal, it's important to take them into account. NCR Silver has plenty of compelling features, but it's important to know what will happen when the rubber meets the road.
NCR Silver Alternatives
While NCR is a highly reputable company with decades of experience in the POS space, there are other alternatives on the market that may provide your company with a better option. NCR Silver's top alternatives are: Clover, Toast, and Square. 
Clover


Clover contains two software plans and four different hardware bundles. It's relatively easy to set up and use, has several pricing plans to suit your needs, and boasts a reliable customer support team.
However, Clover has a number of features that NCR Silver does not. Users can access a feature-rich app store as well as a host of third-party integrations. Plus, the platform is aesthetically pleasing while maintaining core functionality.
Clover only runs on proprietary hardware, meaning that you won't be able to use your iOS devices. And, like NCR Silver, Clover also requires that you use their own merchant services.
In terms of price, Clover is one of the most affordable POS solutions, which, when combined with their features and functionality, makes it a comparable alternative to NCR Silver. 
Toast


If you're looking for a more restaurant-specific POS system, then Toast may present a better option than NCR Silver. Because Toast was designed with restaurant owners and managers in mind, their features are tailored specifically to the restaurant use case.
Their extensive programming capabilities combined with user personalization present a powerful combination that few platforms rival.
Toast's features include tableside service, restaurant reporting, menu management, payroll and team management, and much more. Their mobile capabilities allow employees to integrate Toast with their handheld devices, allowing them to add items, change prices, modify information, and much more with ease.
One of the complaints about NCR Silver was that it didn't have enough restaurant-specific functionality. If that's the case, then it may be a better fit for your restaurant. 
Square


Square is one of the most popular POS and merchant services systems for small business, so it's not surprising that they would be a competitor to NCR Silver.
In terms of payment services, Square accepts nearly all payment types, including debit and credit cards, EMV chip readers, mobile pay, and more. Like most other POS systems, they charge a flat rate for each transaction.
One of the major benefits of Square is its versatility. You can use the Square reader on virtually any device, and it integrates with POS hardware components like cash drawers, receipt printers, scanners, and more from other providers.
Plus, Square provides a simply, intuitive, and easy-to-use interface that will shorten the learning curve for your employees.
And on top of all that, Square POS is free to get started. All you have to do is pay for the credit card transactions and additional hardware. If you want to upgrade over time, you'll have the option to do that as well.

Our Final Verdict
Now it's time for the million dollar question (or at least the "$108 per month question").
Do we recommend NCR Silver for your small business to use as a POS system? The short answer is: yes, but it depends.
There are a number of reasons to love this platform. It's simple and easy to use. You've got all your core functionality and a few extras (especially if you upgrade to the Restaurant Pro tier). NCR Silver's hardware bundles provide you with the tools you need to start bringing in sales. And if you want reporting and analytics, you'll be able to pull any and all information you need.
But there are significant drawbacks as well. There are plenty of mixed reviews about NCR Silver's customer service quality. You'll be limited in the number of integrations available to you, most notably a lack of a good eCommerce solution like Shopify.
And if you're looking for more advanced and specialized features, then you certainly won't find them here. Even their Restaurant Pro tier lacks the custom modules that bars and restaurants definitely need.
We recommend doing your own additional research before coming to a final decision. Check out online customer reviews and see if there are some red flags that stick out at you. Audit your current functionality and what you need to see in your next POS system. If you find you need features beyond what NCR Silver provides, you may end up in a tough spot; especially since they require a 24-month contract.
Most importantly, if you do get on the line with the NCR Silver sales team, ask yourself: are these the people I want to work with over the long haul? 
If the answer is no, then you may want to look at an alternative. But if the answer is yes, and you're happy with the features and functionality, then we think that NCR Silver could be the right tool to help you grow your revenue in the coming weeks, months, and years.