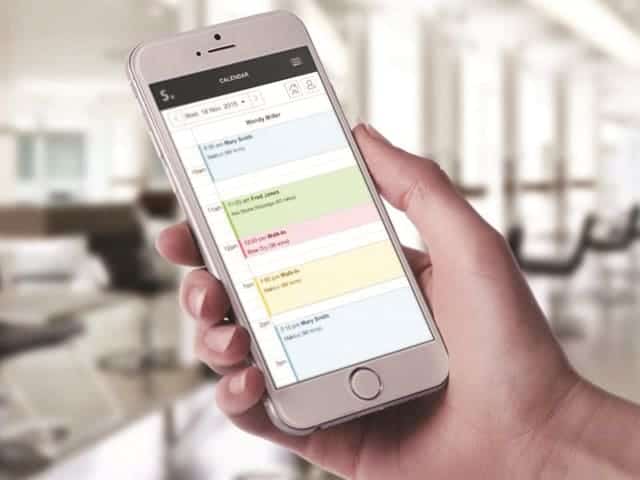 Nail salons are appointment-based businesses and depend on the ability to streamline appointments and scheduling. That's why it's critical for them to have powerful salon management software.
The nail salon management system should provide you with automated online appointment scheduling. This is the most important feature to look is online booking, without it, your nail salon won't be able to keep up with the constant flow of walk-in customers.
Based on our research, the best nail salon pos system is Saloniris. This system provides powerful inventory management, customer loyalty programs, and employee management features. In addition, eCommerce integration and detailed sales reports. 
If you are ready to take your nail salon to the next level, let's review the best nail salon point of sale systems.
What Is the Best Nail Salon POS System?
We narrowed our search down to the top five options to consider when evaluating nail salon POS systems.
1. Salon Iris: Best Nail Salon POS Solution Overall
2. KORONA POS: Most Customer-Centric Nail Salon POS
3. Square POS: Best System for Small and Growing Nail Salons
4. Clover: Most Customizable POS System for Nail Salons
5. Vend POS: Most Scalable System for Growing Businesses
The Best Nail Salon Software Solutions: Side-by-Side Comparisons
Here's a quick side-by-side comparison to provide some context before we dive into our full, comprehensive system reviews.
| POS System | Starting Software Cost | Customer Support Availability | Mobile Access | Our Score |
| --- | --- | --- | --- | --- |
| | $29 | During business hours | ✓ | 4.8 / 5 |
| | $49 | 24/7 customer support | ✓ | 4.7 / 5 |
| | $0 | During business hours | ✓ | 4.65 / 5 |
| | $10 | 24/7 customer support | ✓ | 4.4 / 5 |
| | $99 | 24/7 customer support | ✓ | 4.3 / 5 |
Get A Free Quote
How Does Online Appointment Scheduling Work?
Online appointment scheduling is simple. Each user has their own visual e-calendar. They select the dates and times when they'll be available, as well as the length of those time slots.
Each user's calendar has its own unique link that can be shared with anyone who wants to schedule time. Customers navigate to the calendar via the unique link and select the time that's most convenient for them.
The appointment then automatically shows up on the user's calendar and the customer receives a confirmation email. As the appointment date nears, the system can automatically send reminder notifications—via email, text, or in-app notifications. This reduces no-shows, boosts appointments booked and improves customer satisfaction—in particular, your Customer Effort Score.
Top 5 Nail Salon POS Solutions: Comprehensive Reviews
Below we dig into each of our top five picks to provide you with an accurate idea of where each system excels.
1. Salon Iris: Best Nail Salon POS Solution Overall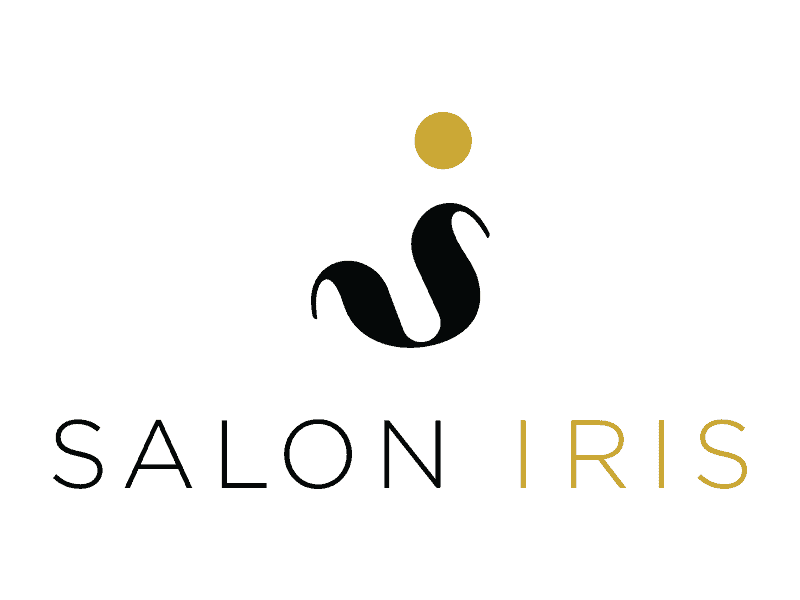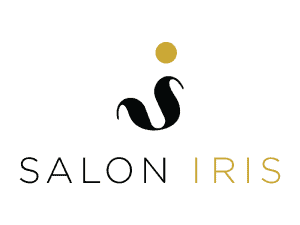 As you may have guessed from the name, Salon Iris is a POS system built specifically for the needs of salons. It's easy to set up and use. Plus, it's and packed full of useful, revenue-driving features. These include social media integrations, additional plug-ins, and payroll management.
Those are nice-to-have features. But Salon Iris delivers the valuable features salons need most, making it our top pick among nail salon POS systems.
Free Online Booking Module
Salon Iris leads the industry by example with its Online Booking add-on. This additional system module streamlines online booking and includes all the bells and whistles your nail salon needs. The module drives increased customer loyalty, satisfaction, and repeat business. It delivers a great customer experience that drives sustainable revenue growth.
Digital Salon Appointment Book
Salon Iris makes an already simple process even more efficient with its digital appointment book. You can dramatically reduce no-shows with automated reminder notifications to customers. The appointment book also lets you go paper-free.
Plus, the book can be customized to display different types of appointments in different colors on your digital calendar. Or you could customize it to color-code appointments based on the stylist who has been booked.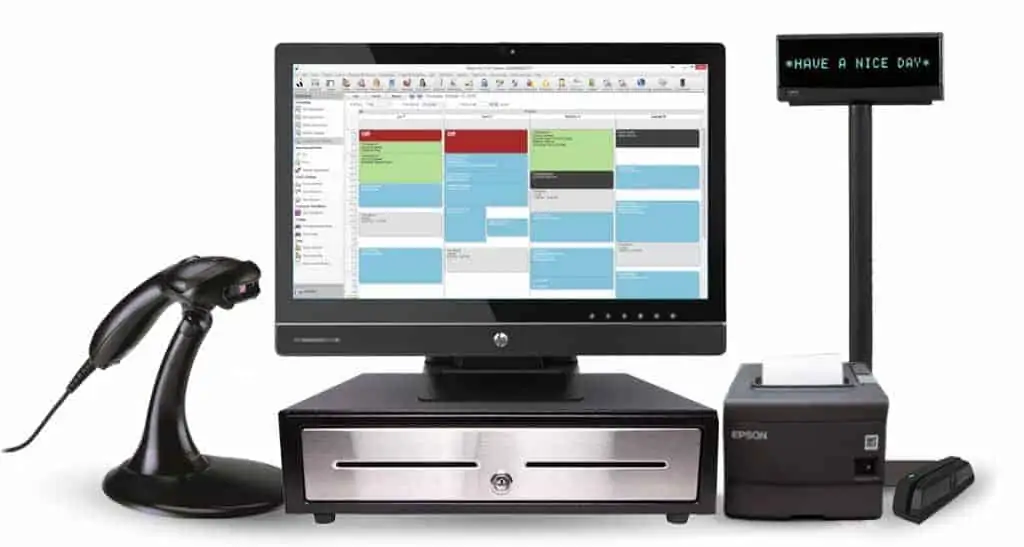 Your Own Website
You get your own branded website to display photos of your work and relay additional information about your business to customers. You get various themes to select from and can then customize the one you choose to meet your branding style and your business's look and feel. Customers can book, cancel, and reschedule appointments. Plus, eCommerce capabilities let you sell products and services online.
SEO and Online Payments
Salon Iris provides search engine optimization (SEO) optimization features and unique domain names to customers. This helps your website appear higher in internet search results.
Your website can also receive and process online payments. Customers who wish to pre-pay for their appointment, make a deposit on an item you sell, etc., can easily do so through Salon Iris' secure online payment system.
Additional Nail Salon Features
Salon Iris is so full of features that we'd need a full article to delve into them all. To give you an idea of how robust this system is, here are additional features users receive:
Built-in marketing capabilities
Customer relationship management (CRM)
Detailed customer profiles
Customer loyalty programs
Gift cards and rewards
Inventory management
Employee management
Payment processing
Real-time reporting
Reputation management features
Get A Free Quote
2. KORONA POS: Most Customer-Centric Nail Salon POS

KORONA POS produces a cloud-based, all-in-one nail salon POS system. It delivers lower-than-average payment processing fees, world-class customer support, and a range of features built specifically to meet the needs of nail salons.
Loyalty Programs and Rewards Points
KORONA's point-based loyalty programs allow customers to accumulate reward points when they purchase items or services. You decide which purchases or actions are rewarded with points (e.g. more than four appointments in one month).
The KORONA POS loyalty program is completely customizable. It gathers customer information over time to form detailed customer profiles with purchase histories and more. This is invaluable when it comes to personalizing the customer experience. It's also valuable to your reporting efforts.
Powerful Reporting
Just like any business, nail salons need actionable insights to drive scalable business growth decisions. KORONA's loyalty program gathers data on purchasing trends, providing insight into which products and services sell best to your most frequent customers.
KORONA also provides reporting around a host of additional business metrics:
Net and gross revenue
How much inventory you sell seasonally
Average transaction amounts
Inventory turnover rates
Time-based sales comparison reports
Year-over-year reports
Item return rates
Prospect to customer conversion rates
Inventory status reports
Insight into foot traffic volume
Built-in Commission and Tips Management
KORONA is unlike most systems that either don't include commission management features, or do, but at a limited level. KORONA allows salon owners to set commission rates and levels for each individual stylist. They can customize how commissions are distributed, to whom, and based on which actions or benchmarks.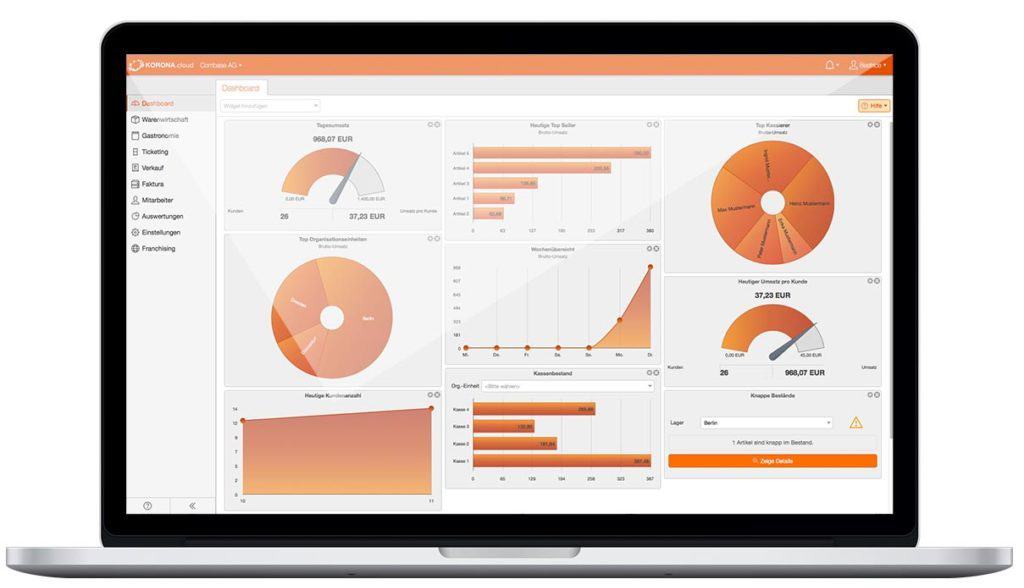 CRM Capabilities
KORONA's built-in CRM solution comes ready to use out of the box. It acts as the central database for all customer data. This lets you automate various tasks with triggered actions such as automated notifications. With so much customer data (e.g. demographic data, customer purchase histories, etc.) it's much easier to personalize your marketing efforts.
Marketing Features
KORONA includes marketing features that integrate with and leverage the data in your CRM. You can run multi-channel marketing campaigns, reach potential customers through social media, email, SMS texts, and other marketing channels.
Customer-Centric Business Practices
KORONA earned the second spot on our list due to its keen focus on the customer and their needs. It delivers many customer-focused services and options that illustrate this dedication to customer satisfaction and success: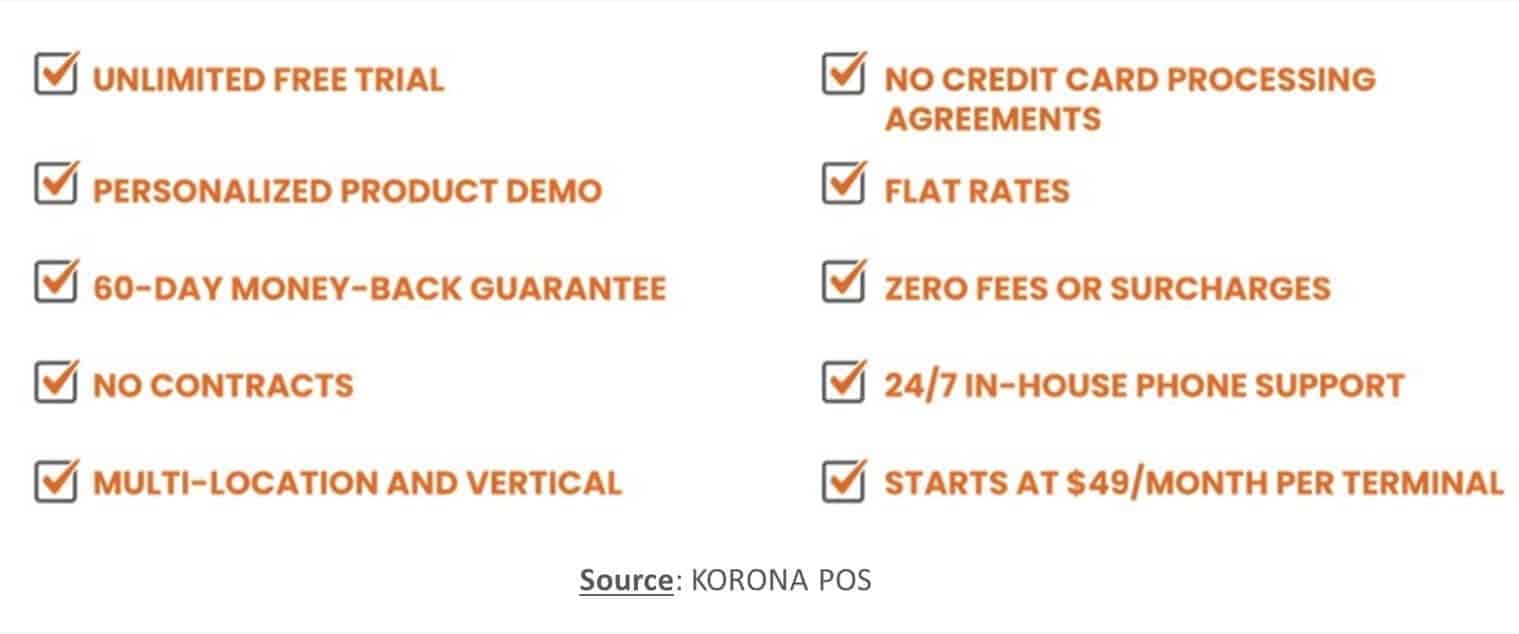 To learn more about how this system could raise the bar and drive revenue growth at your nail salon, read our full review of KORONA POS.
Get A Free Quote
3. Square POS: Best System for Small and Growing Nail Salons  


Square is the best-known vendor in the POS space. The company produces multiple solutions, including its retail POS system, original POS system, restaurant POS system, and Square Appointments. All of the above systems can be integrated with one another to create a Square tech stack to meet the needs of most businesses.
The most relevant of them for nail salons is Square Appointments. It acts as comprehensive nail salon POS software and is built for iPads.
More Appointments Drive Business Growth
Appointment-based businesses like nail salons that use Square Appointments see an average 33% increase in reservations, year-over-year (Source).
Square—and its customers—claim this is due to how easy to use the system's online appointment scheduling interface is.
Online Appointment Scheduling Made Easy
Square Appointments' online scheduling capabilities allow customers to book at their own convenience. Plus, Square's intuitive, easy-to-use mobile app makes this super easy for customers. Everyone receives notifications and reminders, which reduces no-shows and further increases appointments attended.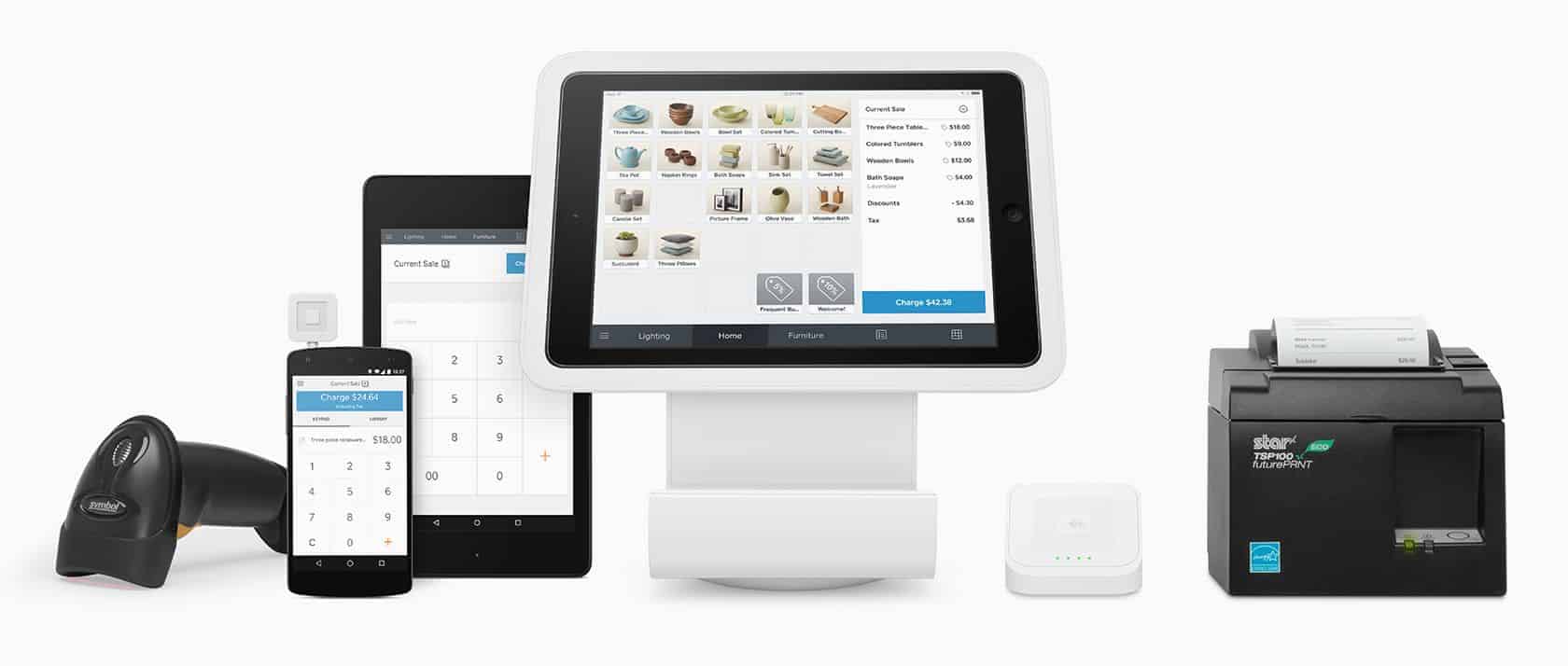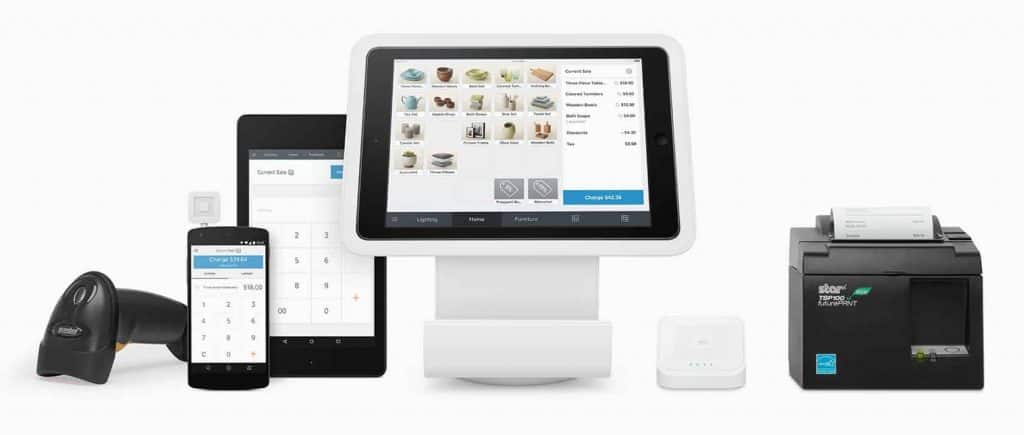 Multi-Device Calendar Sync
If that weren't enough, your Square calendar is synced across all your mobile devices. It doesn't matter whether you're using a smartphone, iPad, or even a laptop. You can easily access Square as a browser-based, software-as-a-service (SaaS) solution. Every appointment booked shows up on every device in real-time.
Online Payments, Cancellations, and No-Show Fees
Square started as a payment processing company, so its payment processing is as secure as it gets. Customers can pre-pay for appointments online. They can also cancel or reschedule existing appointments. Plus, you can apply no-show fees to ensure appointment times are kept.
Customer Directories
Square Appointments includes various CRM features, built into the POS. Its primary draw is that it maintains a customer directory that saves all the payment, personal, and purchase data of your customers.
This streamlines your internal processes, allows you to deliver a personalized customer experience, and ultimately drives business growth. Add that all up and you have the perfect POS system for small and growing nail salons. Learn more by reading our full review of Square POS.
Get A Free Quote
4. Clover: Most Customizable POS System for Nail Salons


Clover is widely known for its customization options, and for good reason. Clover provides a base POS system upon which customers build the solution they need, with only the features they require.
How does this work? Clover's basic POS system comes with standard POS features—some of which are extremely helpful to salons.
Most customzable for nail salons
Clover POS is one of the most customizable point-of-sale platforms available. It offers multiple hardware options that work for different business types, and it has numerous third-party integrations. In addition to standard POS features, the system also has apps for customer engagement and employee management. Other apps provide the ability to create digital and physical gift cards and offer a variety of ways for customers to pay, including cash and credit.
In general, Clover POS is easy to work with and setup. Its online Help Center includes visual instructions and basic operating guides, as well as more comprehensive documentation. If you have questions, a live chat representative is available to answer your queries 24 hours a day. You can also get in touch with a sales rep to discuss your specific needs and decide which hardware options are best for you.
Adequate features ideal for nail salons
While Clover lacks some advanced POS features, it does deliver on its core strengths. For example, nail salons can use the platform to create and print customized menus, manage staff shift schedules, and track inventory. Other features include table mapping, remote order ticket routing, and low-stock alerts. Moreover, the system offers a variety of payment processing options and allows you to accept in-person payments via card or mobile device, including Apple Pay and PayPal.
Clover Apps
The system includes a selection of Clover apps built by some of the world's top developers. You can add these apps to your system as needed to build out the perfect solution that aligns with your nail salon needs. These include:
Payment processing
Standard back-office reporting
Employee management
Customizable tips and commissions
Customer relationship management
Gift card management
Multi-store management
Personalized customer engagement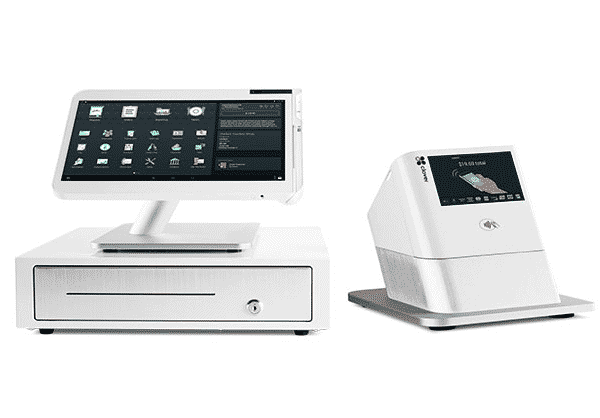 Clover App Market
The above isn't enough for some users—they need more features than aren't available through Clover's branded apps. Clover's solution to this is having its own app marketplace.
Clover App Market allows customers to buy an app directly from the Clover website, integrate it in minutes, and have that functionality in their system in no time. Or, if they already own an app in the app marketplace—for example, QuickBooks—they can simply integrate it to add accounting features to their system.
Every attractive feature you should look for when evaluating nail salon POS systems is available through the Clover App Market.
Automated online appointment scheduling
Robust inventory management
Loyalty and rewards programs
Advanced, comprehensive reporting
Marketing automation with notifications
Timeclock and payroll management
Invoicing
eCommerce sites
Online payment capabilities
Advanced dashboards
Learn more by reading our full review of Clover POS.
Get A Free Quote
5. Vend POS: Most Scalable System for Growing Businesses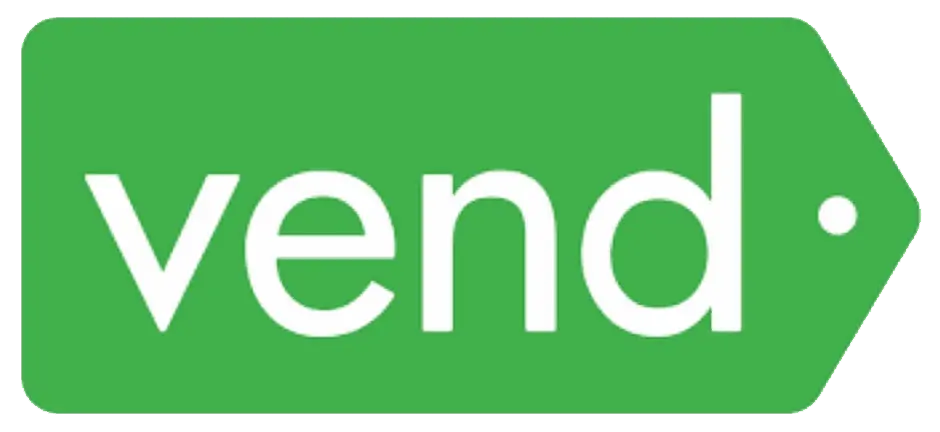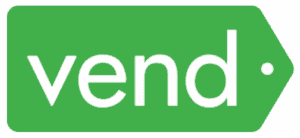 Vend's glossy, intuitive interface, reliable functionality, and ability to support growth landed the system on our list. Vend POS is incredibly user-friendly. In addition to its base plan, it provides additional features you can add as you grow—the system grows alongside you. This makes it one of the best POS systems for scaling a growing business. But it offers a lot more than the above.
Customer Relationship Management
Business success is about trust and relationships. If you want to grow your nail salon into an empire, relationships must be at the core of that growth.
Vend's powerful CRM features let you get to know your customers on a more personal level. You can import existing customer lists and data into Vend. The system also lets you create and build highly-detailed customer profiles. Profiles include personal and demographic data, as well as customers' purchase histories, frequency of business, and existing appointments. It even lets you create customer segments based on specified characteristics or buying patterns for targeted marketing.
Vend's CRM stores all customer data in a single location, eliminating data discrepancies. It also gives you customizable loyalty programs, gift cards, and reporting that provides insights into your most loyal customers.
Online Appointment Scheduling and Booking
Vend POS integrates with a powerful online appointment scheduling app called Timely. Both systems are cloud-based apps, so every booked appointment is synced across all devices used to access the system. Plus, cloud-based access allows you to view your calendar from anywhere, at any time.
By integrating Vend and Timely, nail salons are able to:
Boost sales, reduce no-shows, and drive more appointments
Capture customer data and sync it back to their CRM
Build their own online booking website to expand their brand's presence
Display product and service options that customers can purchase online via its eCommerce features
Maintain insight into inventory changes from online and in-store purchases, all from one screen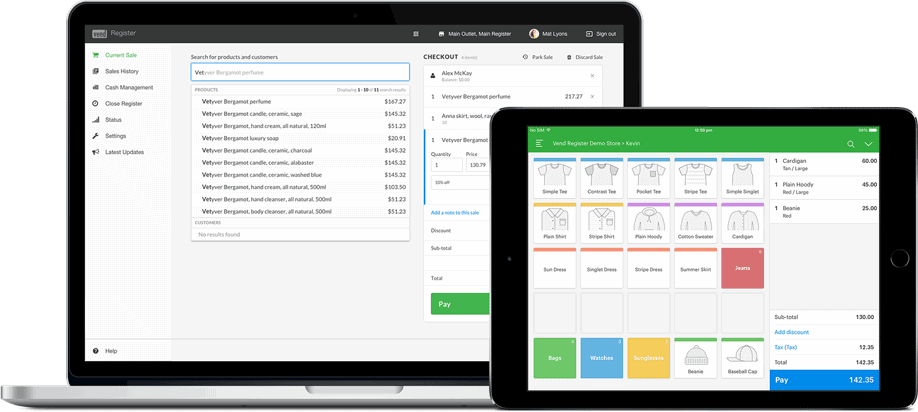 Multi-Store Functionality
Align all of your inventory, sales, and appointments across all locations with advanced multi-store capabilities. Users can transfer merchandise from one store to the next with ease. They can also maintain insight into sales trends, understand demand at a granular level, and accurately forecast future sales and performance results.
As you grow your nail salon, Vend pulls data from every location into your POS system for consolidated reporting across all locations. It also syncs online sales data with in-store purchase data for a single source of data truth. Data integrity is essential for data-driven, growth-oriented decision making.
Ease of Use and Smart Workflows
Vend POS is so intuitive and easy-to-use that new users can learn the system and effectively use it in a few days. The system also features smart workflows that make system navigation simple, quick, and effective.
Smart workflows are customizable, letting you define system prompts and notifications that align with how you operate your nail salon. For example, you can configure a workflow that automatically applies discounts to loyal, VIP customers. Or you could configure the system to display upsell prompts when a customer purchases a certain item or service.
Smart workflows equal faster customer service, which equals satisfied customers who become loyal and provide recurring revenue. All of that equates to efficient and stable business growth and scalability. Learn more by reading our full review of Vend POS.
Get A Free Quote
Things You Need to Know Before Choosing a Nail Salon POS System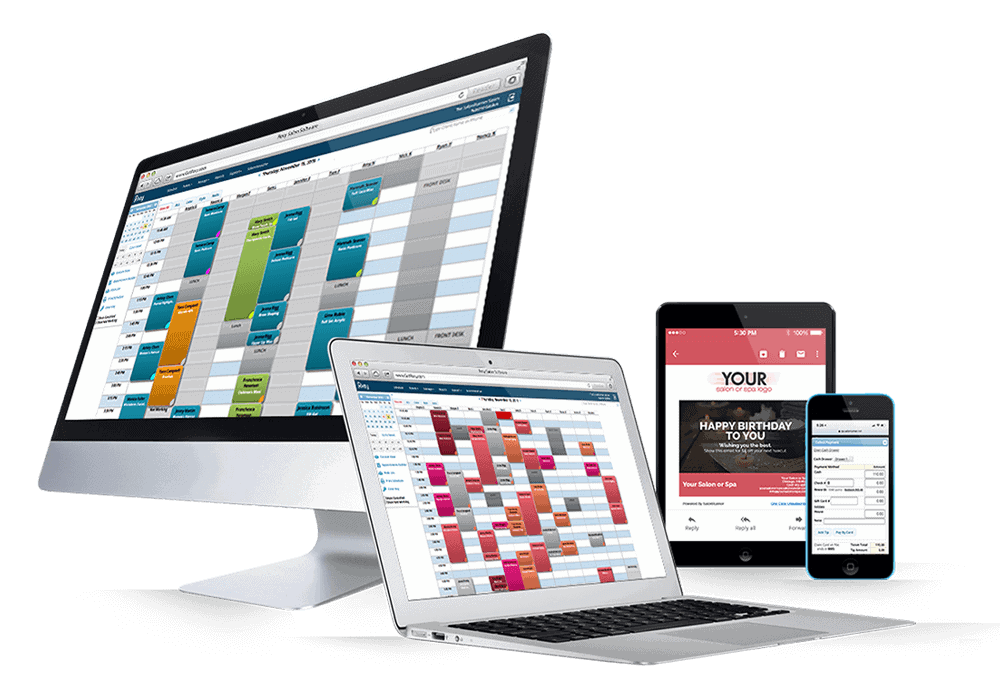 Nail salon owners and independent stylists need a great POS system to help manage their day-to-day operations. The right point of sale system allows you to automate various processes, such as customer management, employee management, scheduling and appointment booking.
While this is the case, not all the nail salon POS systems are as good as they claim to be. As such, it is advisable to take your time and choose the best system for your business.
Here are a couple of things you should consider while shopping for one:
Size of the Business
Basically, the right POS system for your business is the one that meets all your requirements. That said, your POS requirements will mainly depend on the size of your nail salon as well as how you operate it. As such, here are some of the things you need to consider:
Individual Professionals and Small Nail salons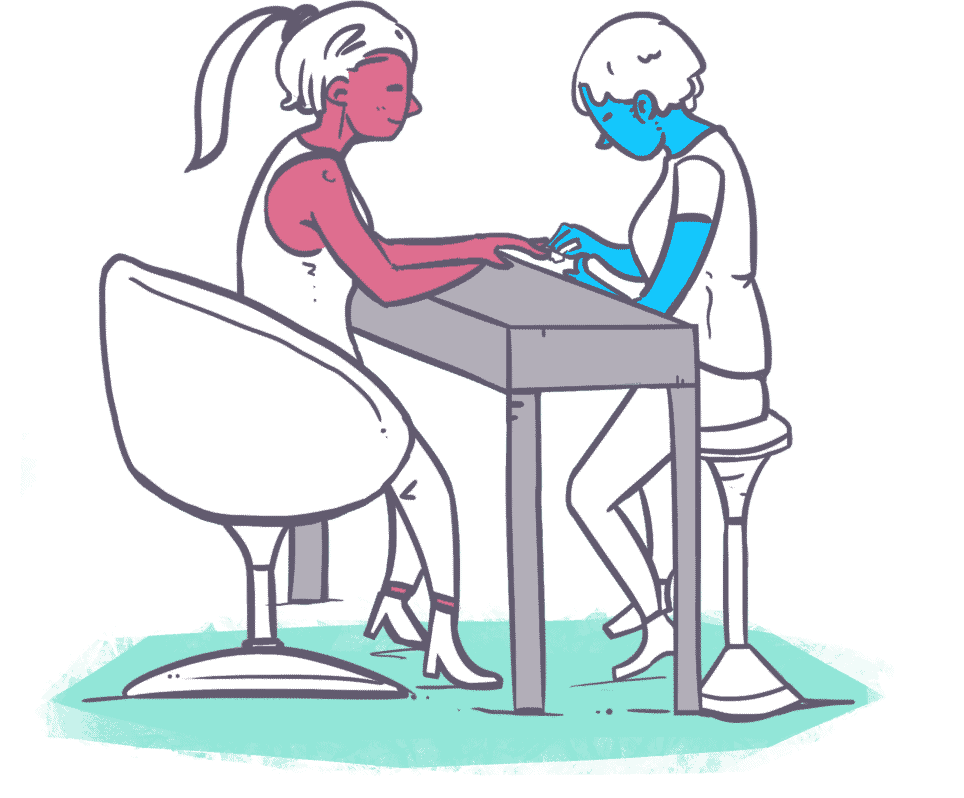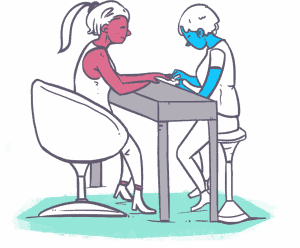 Nail salons that operate at individual capacities or have less than five employees may be considered to be small nail salon businesses.
For such businesses, managing daily appointments is often a top priority. If you own such a business, you should consider getting a nail salon POS system that prioritizes on appointment management.
If the employees in your business are constantly on the go or you would like to manage the business remotely, a cloud-based POS will come in handy. In this regard, you should opt for providers that offer the best mobile POS apps or systems that are mobile-friendly.
Mid-Sized Nail Salons
As your business grows, you will need to capture relevant customer data as well as generate targeted campaigns. Other POS features you will find useful in a mid-sized nail salon business include loyalty programs and appointment scheduling.
Large Enterprises
Large multi-location nail salon businesses have unique POS requirements that are often different from those of smaller nail salons. To begin with, the right POS system for a large Enterprise business should have an intuitive interface that allows you to perform multiple functionalities simultaneously.
Other features you should look for in a POS system meant for large Enterprise nail salons include work-order and inventory manager, employee time management, real-time reporting, and multi-location support. In most cases, it is best to get a system that is scalable and customizable to accommodate your changing needs as time goes by.
Loyalty Programs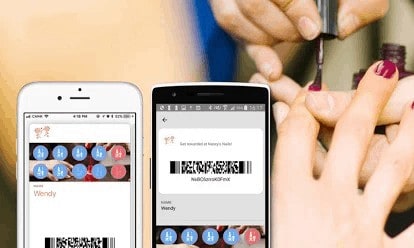 Service-based businesses, including nail salons and spas, depend on customer loyalty almost exclusively. In addition to attracting new customers, you should make an effort to retain the current customers in your nail salon.
In this regard, a nail salon POS system with a relevant customer loyalty program will help u get life-long devotees as customers. In most of the leading brands, the Customer Loyalty program allows you to create loyalty systems and coupons the traditional way.
When coupled with a CRM feature, the system will use actionable customer information to develop sustainable rewards programs. All in all, it is advisable to get a system that allows you to create multiple loyalty program types.
Most businesses depend on customer loyalty. In fact, a loyal client spends 10 times more than a new one. That's why it is important to retain your customers. Loyalty programs are a great way to do that.
A good loyalty program gives clients a unique way to amass and redeem rewards points that aren't available through other channels. This helps them feel valued, which leads to greater trust and brand loyalty. It also provides valuable insight into customer behavior, which can be used to drive future growth and retention initiatives.
For example, in a nail salon, a basic point-based reward system might have clients earn a free add-on service like a manicure or pedicure if they rebook within a specified timeframe or buy more than a specific amount of product. A more sophisticated solution might have tiers, which can incentivize customers to move up to higher levels by offering better rewards. Providing these types of incentives and ensuring that they're visible to customers is key to creating effective loyalty programs.
To ensure that the data that fuels your loyalty campaign is accurate, you'll want to make sure that the system you choose can integrate with existing data systems. This can be done through a flexible loyalty API that works with your POS and other business services. Ideally, the solution will also be backed with good CRM capability that can deliver relevant marketing campaigns and personalized content to your loyal customers.
Reporting Capabilities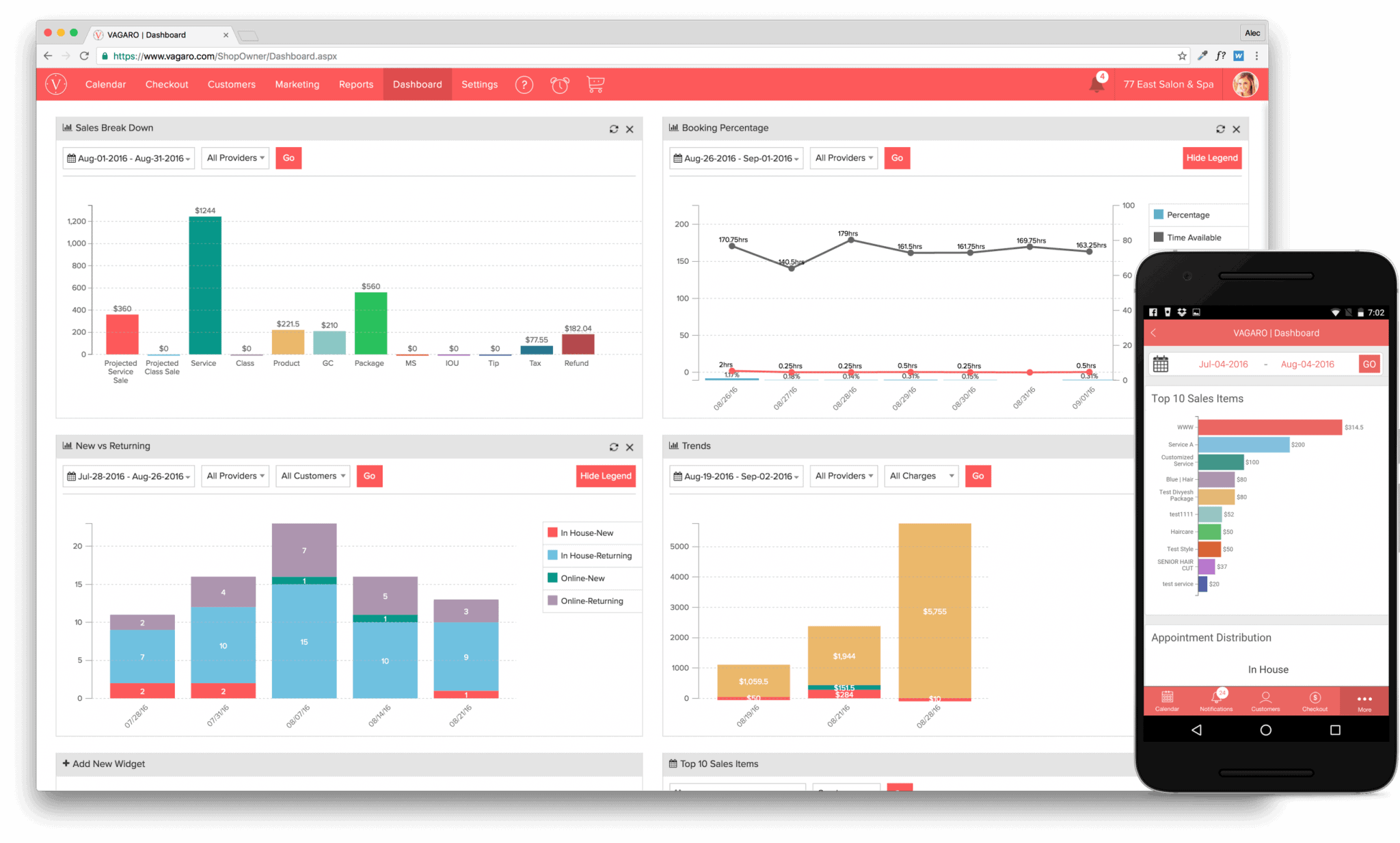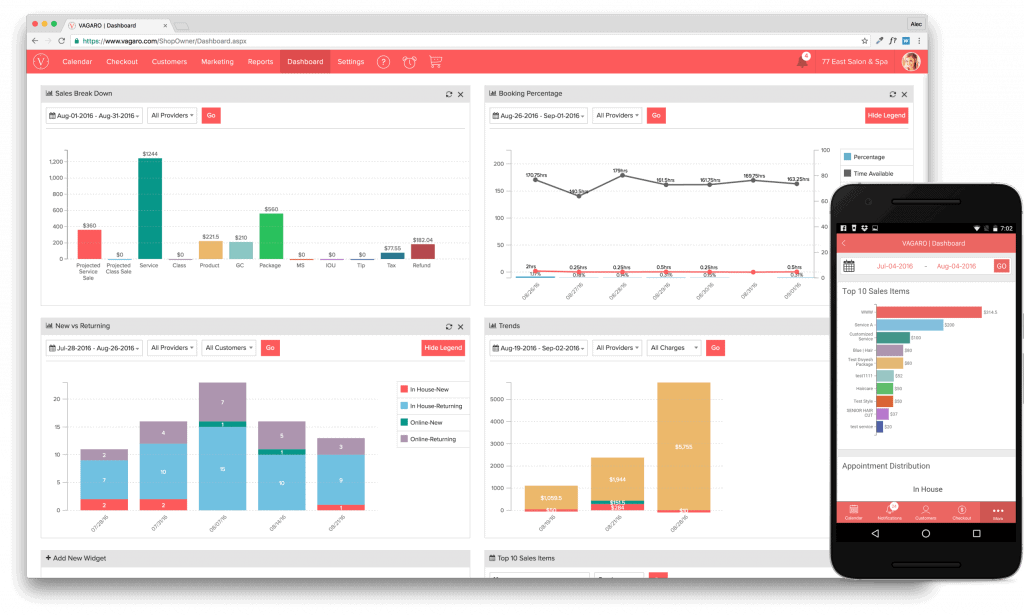 Real-time reporting is an important functionality in any conduction system today. This being the case, most of the best nail salon POS systems allow you to view inventory and sales information in real time.
Other specialized systems will even allow you to break down this information by the day, hour, shift, month or year.
By running sales reports from your nail salon POS system, you will be able to ascertain the best-selling products and styles. This way, you can ensure that in-demand products are in stock at all times.
Which Nail Salon POS Software Solution is the Best Fit?
Your unique business needs and goals will determine which system is the best fit for your nail salon business.
For those looking for the most bang for their buck, Salon Iris delivers extensive, salon-specific features at a very reasonable price. It's a good fit for small, single-location salons as well as large nail salon chains.
If you're looking to provide red carpet treatment to your customers, KORONA POS could be the best fit. It helps efficiently increase customer loyalty and satisfaction levels, which naturally lead to revenue growth.
Square POS, with its broad feature set and free plan, is a great option for small nail salons and startups.
Alternatively, if you offer unique products and services, the customizability of Clover could be the solution to solve all your needs.
Finally, if your ambitions are to grow your single-location nail salon into a dominant business with many locations, we recommend taking a look at Vend POS.
As you evaluate systems, be sure to make a system requirements checklist based on your distinct needs. Don't settle for a system that just "gets the job done." Look for a system that will add real value to your business and long-term drive revenue growth.