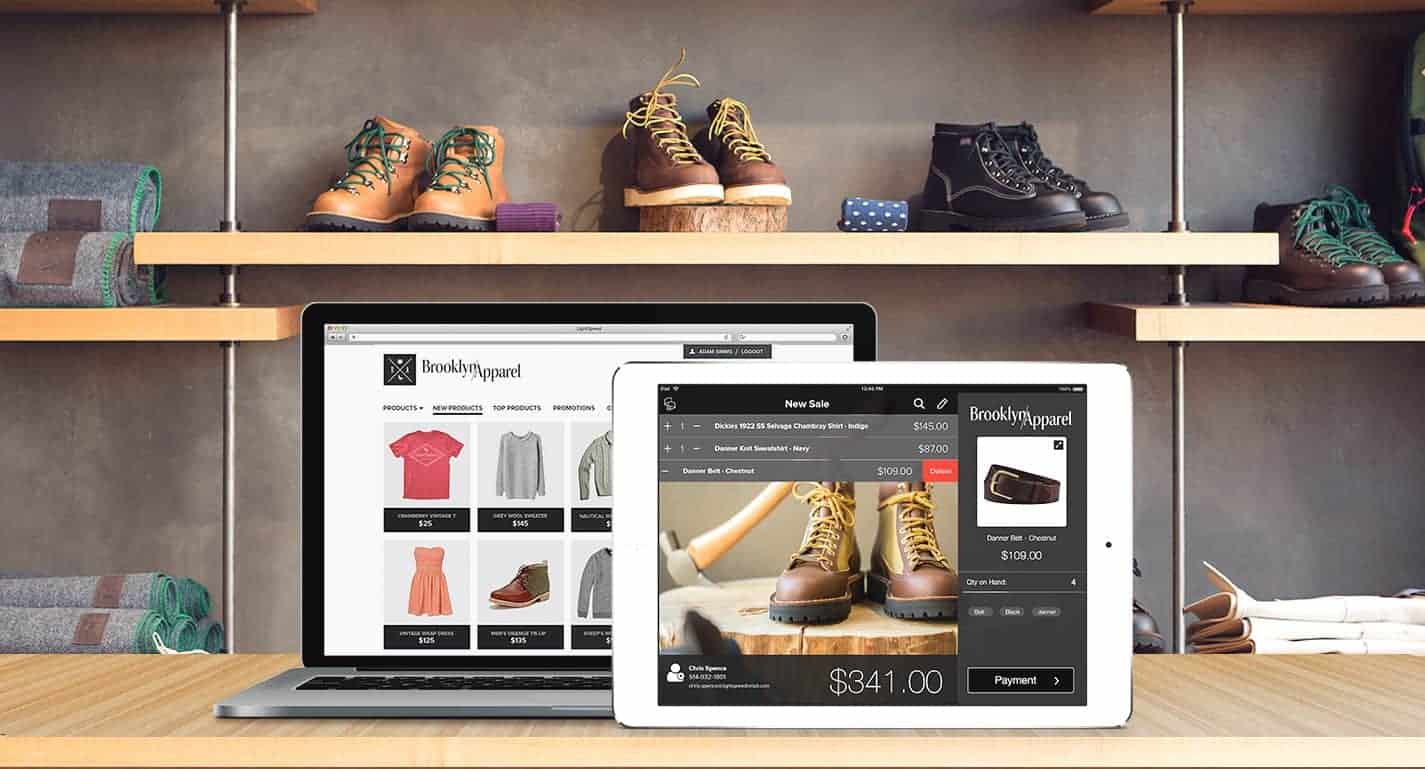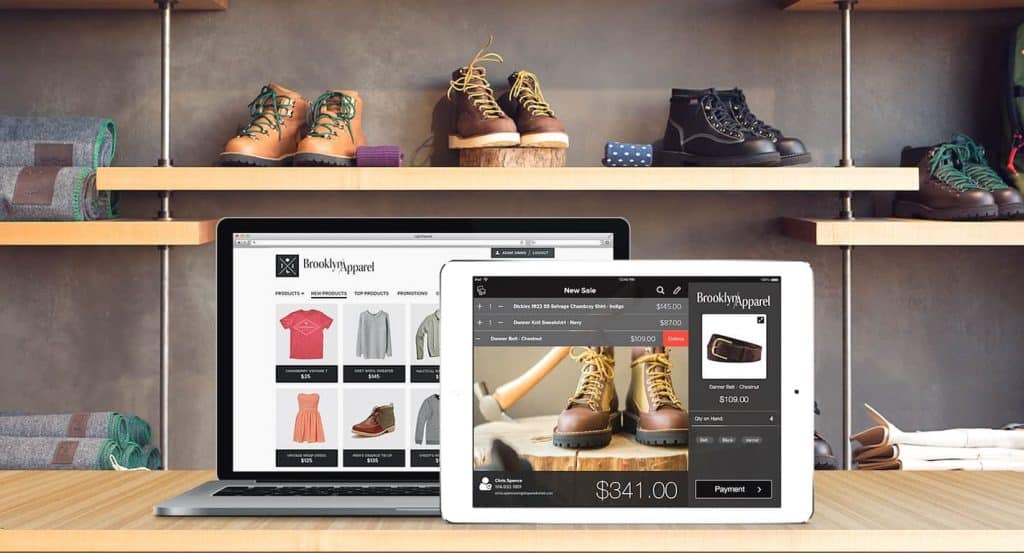 "One size fits all" is not a phrase the footwear industry will ever hear. In fact, customer satisfaction is one of the greatest challenges shoe store retailers face.
There are many variants on a single product. Color, size, and width all play a role in purchasing decisions. A shoe store business must deal with thousands of SKUs and various variants to these products; from color to size, to style.
With a POS system, this won't be possible. The best shoe store POS system will help you easily ring up sales, keep your shelves stocked with the right product (that sells the most), and integrate with your eCommerce strategy. 
The market is trending up. Consumer shifts to online and mobile shopping have increased price competition. This requires retailers to optimize smart platforms for greater efficiency. The footwear market is expected to grow annually by 2.3% with revenue in the millions.
Let's dive in and compare the top software for shoe stores, helping you automate tasks and improve your top and bottom line.
The Best Shoe Store POS Systems
POS SYSTEM

HARDWARE COST

SOFTWARE COST

PROCESSING FEES

Plans start at $99 per month for 1 register (that's the annual rate)

Integrated payments with banks that offer competitive rates

Encourages brand growth by integrating
multiple locations.

Plans start at $77/one-time/user

Call for a quote on individual needs

Set gross profit on specific inventory items

Plans start at $29/month (hardware is a separate cost)

Rates start as low as 2.4% + 0¢ on all credit card transactions

Marketing automation through customer loyalty programs

Plans start at $55/month for 1 register

No hidden fees.
Additional register $27.50/month

User-defined product records track detailed data down to the season
1. Vend – The POS System to Grow Your Shoe Store Organically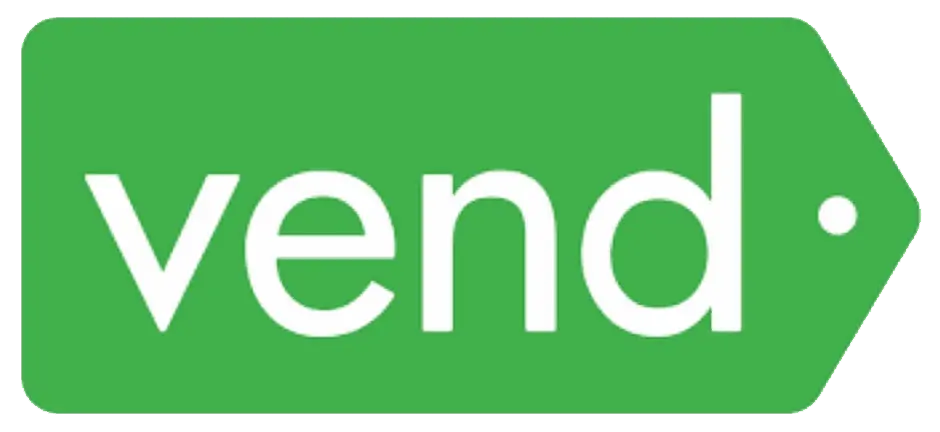 Designed for practical shoe retailers, the Vend POS platform encourages a business to build out their brand. It's the type of software that allows a new company to explore, and an older one to engage with innovative avenues.
Multiple Locations
Vend is focused on growth. That's why the shoe store POS system makes it easy to combine data from all locations. This creates a type of insight that enables further expansion. It's designed to grow with your brand. The software makes it simple to integrate a variety of tasks like:
Training staff
Tracking performance
Adding new users
Integrating consumer data
Opening new registers
Connecting to online ecommerce
The ability to combine data from multiple locations allows a business to streamline their processes and leave more room to focus on growth.
Offline Capability
If your shoe store is one that concentrates on pop-up shops or mobile sales, the Shopify POS platform allows you to efficiently function offline. A store can continue selling whether there is access to wifi or not. That means, if you are grabbing leads at a local flea market, you'll never miss a sale. The software will sync all data as soon as you connect again.
Sales Integration
A shoe store can run transactions through a variety of sources. Vend POS software simplifies checkout by integrating all consumer payments in one spot. Whether you are running a sale in-store or collecting information online, Vend can process payments with the following:
Credit/Debit card
Cash
Check
Layaway
In-store account
Loyalty program
Store credit
Contactless swipe (through mobile device)
Splitting payments
20,000+ businesses use Vend for their transactions. It's a central source for consumer data, financial transactions, and relationship management. Any card reader can be synced with the Vend POS app. This cuts down on human error from manual entering and reconciliation.
Get A Free Quote
2. InfoTouch – Best POS System for Automating Processes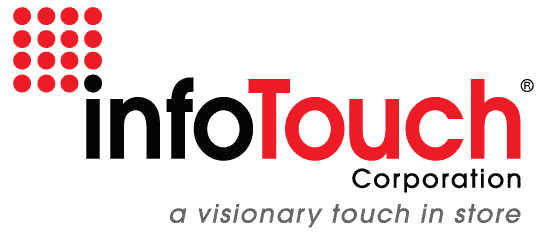 InfoTouch offers two main products for shoe stores. Store Keeper POS™ and Store Manager™ ES. If you only have one location, the Store Keeper system works best. The Store Manager version was created to manage multiple locations.
Focused SKU Management
InfoTouch POS software makes it possible for a shoe store retailer to assign multiple or alternative SKUs to the same item. This streamlines inventory management and eliminates duplicate data. Precise tracking lets you immediately reorder stock regardless of the vendor and their processes.
A business can also view and track reports for hundreds of alternative SKUs on one inventory item. This enables a brand to drill down to which colors, sizes, and widths are the best sellers of a certain item. You can then use this information to make more informed business decisions to spike sales.
Profit Options
One of the most unique features of the InfoTouch POS software is how it specifically tracks inventory. The platform gives you the option to set a gross profit on any item or department. This can either be a fixed dollar amount or percentage over cost.
The system can also be set to "calculated" as an alternative option.  If the cost goes up, prices automatically change to reflect the increase. When an item is set to a fixed amount or percentage, it allows the merchant to easily maintain their margins.
Bulk Discounts
Another unique option that InfoTouch offers shoe store vendors is the ability to create discounts based on quantity. This might include a promotion like "Buy two pairs, get 25% off." This not only creates incentive for consumers, it helps to manage stock.
If you decide to run a last-minute special, overrides can be done at the register. The POS system is designed to allow customer-specific discounts that certain employees can perform. They just need to be given security access through their employee profile. You can always review the logs and reports later on to see what discounts were given, and by whom.
InfoTouch works efficiently with the footwear industry because it caters to variety. The ability to manage multiple SKUs for one item, makes for less data confusion and a smooth-running process.
Get A Free Quote
3. Shopify – Best Shoe Store Software for App Integration

The Shopify POS app has customized a system for footwear retail that is an all-inclusive platform for doing business. This allows a shoe store to not only run transactions and accumulate customer data, but also integrate apps for finance and marketing too.
Good for Integration
Shopify is a great option for people who want to turn an idea, dream or vision into a real commerce experience online and in-person. Its all-in-one website builder and online store manager allows users to set up a domain name, customize their website, add products and start accepting payments in minutes without the need for a developer.
The platform's drag-and-drop WYSIWYG functionality makes it easy for anyone to build a website and make it match their brand. It also offers a variety of free business and marketing tools, product sourcing apps and more to help entrepreneurs get up and running fast.
Users can select a theme that matches their vision and customize it with a wide selection of design elements, colors and fonts. This lets them create a unique shopping experience for their customers. They can also easily change the layout by dragging sections up and down or using section settings to adjust the look and feel of their site.
Ideal for Footwear Retail Business
Shopify provides a complete ecommerce solution and is designed to scale with a business. Its integrated analytics and marketing capabilities enable users to understand what their customers are purchasing, which is vital for future business decisions regarding sales, marketing, and finance. The platform also has a large selection of app integrations that are available to improve the website's marketing capabilities, streamline online store management and boost SEO performance. The platform also helps users collect customer reviews and create a more personalized shopping experience.
Here are a few benefits to using this POS system for your brand:
Detailed Reporting
Shopify Reports allows you to easily track payments, sales, and consumer data from both online and offline sources. You can then instantly determine which products are selling and those you may need to reconsider. The ability to access this data in real-time is crucial to making informed business decisions that could save a lot of money.
The detailed analytics gives you a better understanding of how your sales vary on a month-to-month basis. It can also report on your daily cash flow. This includes monitoring all cash register adjustments and staff activity. You can effortlessly keep track of daily totals on every payment type you have accepted.
Customer Engagement
One of the most important aspects of shoe sales is keeping the customer engaged. It's a more intimate industry. Sales can easily be dropped if the consumer is not given the right attention. You must be there to answer questions.
The Shopify POS system lets you stay with a lead while performing a variety of tasks on your mobile device, such as:
Browse online catalogs
Select products of interest
Process orders
Enter customer data
Swipe cards
Print receipts
Email the customer transaction data
The POS software offers seamless offline and online integration right on the spot. This can restructure the sales process and lead to a higher rate of customer retention.
Flexible Hardware
The Shopify app works on an iPhone, iPad, or Android device using iOS 10 and Android 5.0 (Lollipop) or higher. The POS system offers a variety of solutions depending on how you choose to manage your shoe store. You can customize your checkout counter with one (or a combination) of the following:
Card reader: Easily plugs into your smartphone or tablet to instantly run transactions.
Receipt printer: The wireless Star Micronics printer can produce custom receipts for all shoe sales.
Barcode Scanner and Thermal Printer: Shopify POS connects to a wireless barcode scanner. Barcodes can then be created and printed using a thermal barcode printer.
Hardware solutions also include options for a cash drawer and much more. All Shopify POS hardware comes with free shipping and 30-day return policy.
The best thing about this platform is that it allows a shoe store to operate in a range of ways. Not everyone conducts business in the same manner, so the more options to customize, the better.
Get A Free Quote
4. MicroBiz –  Easiest POS System to Customize

Just as there are a variety of shoe types that exist, there are also a ton of custom shoe stores. Boot stores, men's footwear, women's heels, kid's shoes, work footwear—the list goes on. MicroBiz is a shoe store POS system that focuses on variation.
Easy to customize
MicroBiz POS System allows shoe stores to operate in a wide range of ways – men's shoes, women's shoes, kids footwear and even boot stores. MicroBiz can handle the variation in these operations with a POS solution designed to support it: service department management for high margin repairs, alterations and services; sale of items not carried in inventory via special orders, phone order or credit accounts/AR; and flexible product record fields to track manufacturer, specs and other specific item information.
The software can also manage a variety of other retail activities: POS with returns and voids, split tender transactions, EMV compliant payment processing and layaway transactions. It can even track customer sales and purchase histories, making it easier to target email marketing campaigns. It can also integrate with WooCommerce, a popular ecommerce platform that makes it easy to sell online and sync inventory across multiple locations.
Other features include the ability to use multiple alternative IDs for ringing up products, create matrix products with reusable attribute sets (for example, size runs, children's sizes, color sets, widths and other attributes), create and print bar coded price tags, manage delivery locations with one-touch routing of vendor shipments from the front register and one-touch look up inventory at other store locations and mapped GL account. MicroBiz can automatically publish register batch data to QuickBooks Online, the #1 cloud-based financial accounting solution for small businesses, to automate your financial reporting.
Specific features include:
Kits and Bundling
Shoes are often an item that consumers purchase more than one of in a single event. MicroBiz gives footwear retailers the option to group inventory into bundles and kits that can be sold as package units. This not only adds to a greater variety for shoppers, it increases value and drives ROI.
It's much easier for employees to up-sell with access to packages with competitive pricing. Items like socks, shoe care, and accessories can be quickly added to larger products to increase sales.
The shoe store POS system also allows you to accept inventory in bulk pack/case quantity. It can then be broken down individually for sales. This enables you to offer inventory at more affordable rates.
Employee Engagement
In addition to measuring employee performance, MicroBiz can increase sales by tracking commissions. These figures can be calculated for each item based on the sales amount and gross profit.
You can also download commissions by employee to measure productivity. This type of POS platform allows a brand to create staff incentive programs that increase engagement and create a positive work environment.
User-Defined Product Records
The product record fields in MicroBiz POS are user-defined. This means that the type of data the system collects on consumers can be applied to specific inventory. If a certain product is more popular in a certain season, the system will let you know. It can track buyer, weather, style, and any other information that can help you further define marketing and sales efforts.
MicroBiz is a shoe store POS system that is designed to manage multiple variants and forms of data. The more information can you efficiently collect and optimize, the more product you can offer to consumers.
Get A Free Quote
The Core Benefits of Top Shoe Store POS Software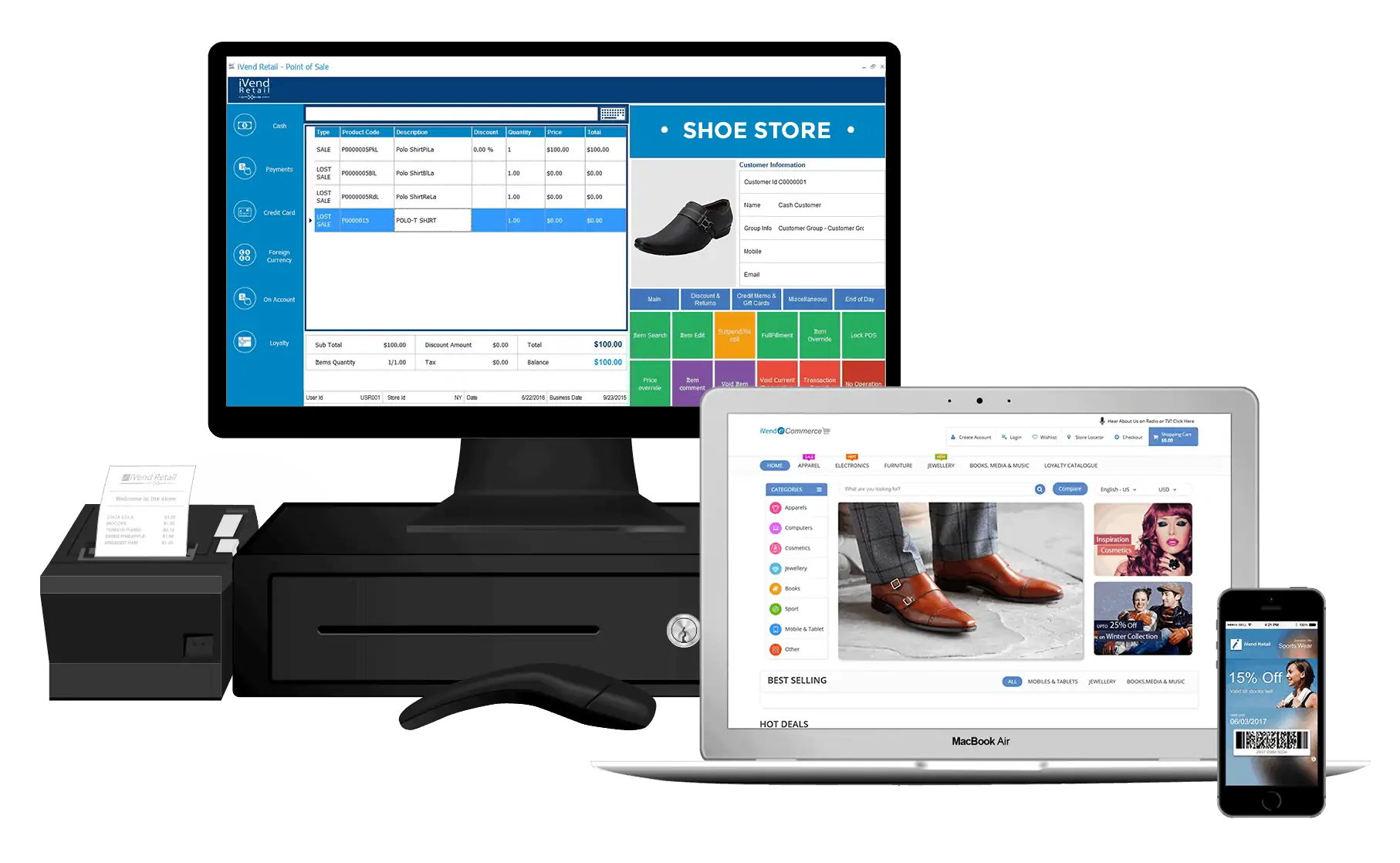 A POS product that meets the needs of a modern and successful shoe store should have a set of standards that will specifically benefit retailers in the industry. This includes:
Offline Functionality
As more retailers go mobile, the footwear industry is doing the same in kind. No matter what avenue you pursue, your POS system should have the ability to function without the internet. The ability to retain data and sync it with your dashboard later allows a brand to make a sale anywhere they have inventory.
SKU Variance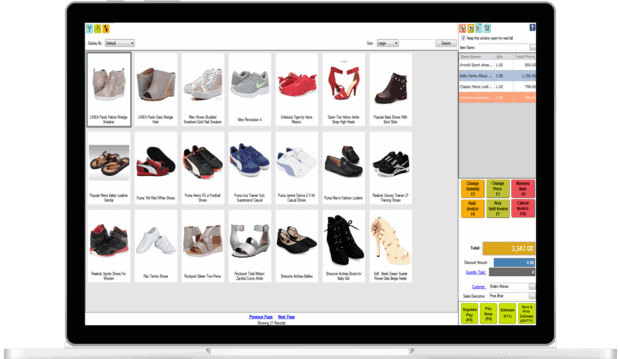 Adjusting inventory and assigning multiple SKUs is crucial for a POS system to facilitate footwear sales. People love shoes because there is a variety to the apparel. It's a form of collecting. A vendor that can easily process hundreds of varieties can better meet a large pool of consumer needs. This not only increases sales, it drives competition and spurs growth.
Digital Marketing
Shoes are an item that are is to purchase online. There is not much room for error. A key POS system for footwear retailers must enable a business to use stored customer data for marketing purposes.
You should be able to create automated email and SMS campaigns straight from the information your POS system collects. This seamless integration of sales and marketing allows a business to further drive growth. It helps to develop new products and explore sales channels.
The Bottom Line
Inventory in the footwear industry can be challenging to manage. This is due to the sheer diversity of products. You can have the same item in 20 different colors. These will all need a unique code to identify them in the system. Thus, you need a POS platform that can handle a large volume of SKUs.
Since the market is shifting further online, you should also look for software that can integrate sales data into digital marketing campaigns—even when collected offline.
The more closely you monitor consumer information, the easier it will be to satisfy shoppers. Once your retention rate is high, organic growth will forge a strong competitive front that should solidify your place in the market.