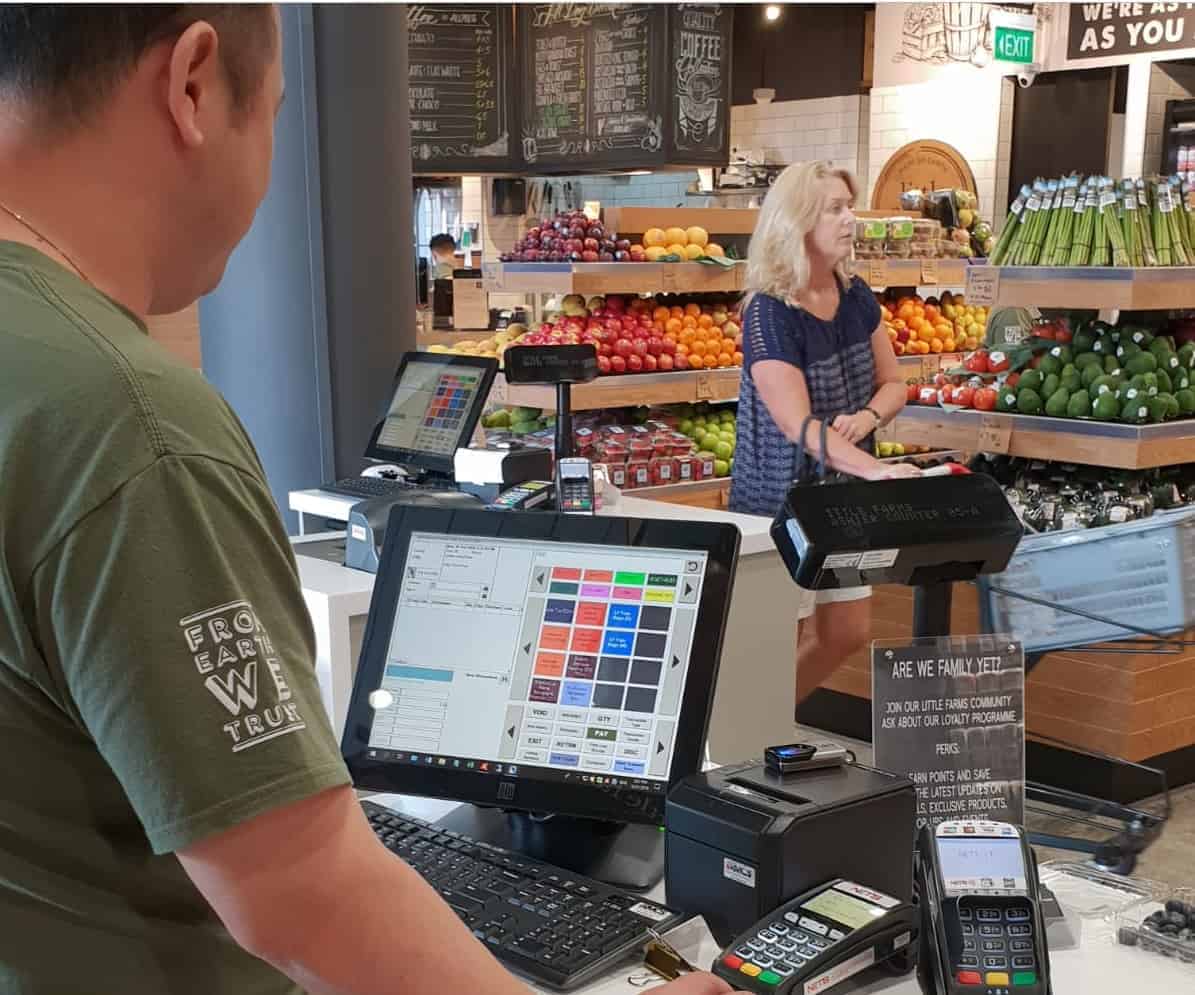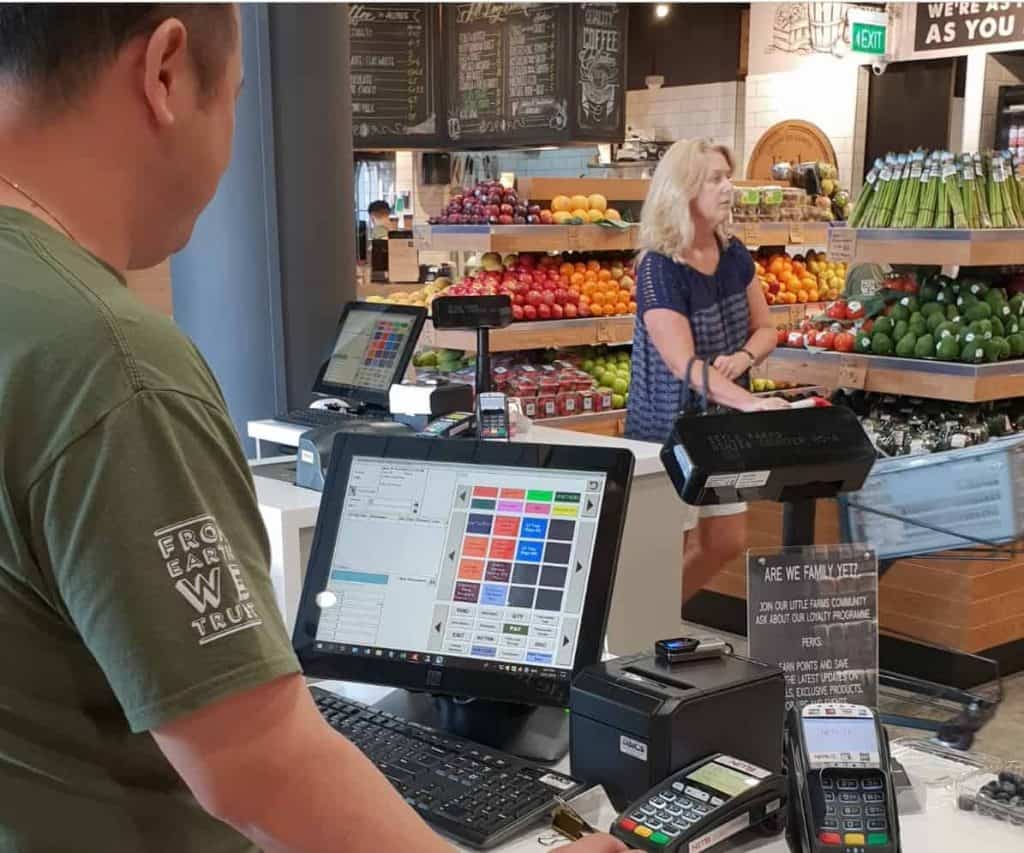 The best multi-store point of sale system (POS) should allow you to manage the products, prices, tax rates, prices, employees, reporting and even customers for all locations. The right solution will also make warehouse operations error-free and painless.
Implementing an industry-specific solution will as well allow for centralized data management through secure configuration settings. However, all these are only possible with a solution that is specifically meant to manage and run a multi-location business.
Reviewed below are the top five multi-location POS solutions you should consider.
Comparing the Best Multi-Store POS Systems
POS SYSTEM

HARDWARE COST

SOFTWARE COST

PROCESSING FEES

Depends on the hardware
components you need

from $99/month

Varies from one payment gateway to another

from $1,232

from $99/month

from $1,232

Starting from $99/month 2.75% for invoice and swiped transactions 3.5% +$0.15 for Keyed-in transactions

Depends on the hardware components you require

from $69/month

1.75% + $0.10
2.5% +$0.30 for keyed-in transactions.

Works with an array of third-party hardware

from $79/month

Depends on the payment processor you choose.

Works with an array of
third-party hardware

from $9/month

Contact provider for a rate.
1. The Best Multi-store POS System Overall: Lightspeed Retail

For you to manage your multi-location business more effectively and pave way for growth, you will need the right multi-store sells, inventory, reporting, payments Onboarding, and customer management tools. This is precisely what the Lightspeed Retail POS for multi-location businesses is designed to offer.
Some of the capabilities that make this software stand out from its competition to include:
Multi-location Reporting
Get powerful reporting tools to collect, analyze and manage an array of business reports in your business. This feature is meant to offer business owners insights into their various business locations. Although the system handles each of your locations as an independent business, it synchronized data collected from all the locations and analyzes it for you.
Basically, the system will furnish you with an array of reports on each one of your business locations in real-time. With such information, you will be able to ascertain the progress of each other off your locations as well get a complete overview of the entire chain.
Real-time Access to Data
Being one of the best cloud-based POS solutions for retailers, this system offers you convenient access to accurate and real-time business data wherever you are. For example, the system may be used to access inventory, menu, reports, and employee information for the various locations on the cloud.
You will also love the fact that the system supports multiple locations. This being the case, you can access business data on each of your business locations from a single cloud-based platform. Such a system will come in handy whenever you need to transfer stock from one location to another
Lightspeed POS System Downsides
You may find this software to have limited barcode scanner capability. Again, the custom fields on the system are not searchable.
Get A Free Quote
2. The Best-in-Class POS Inventory Manager: Vend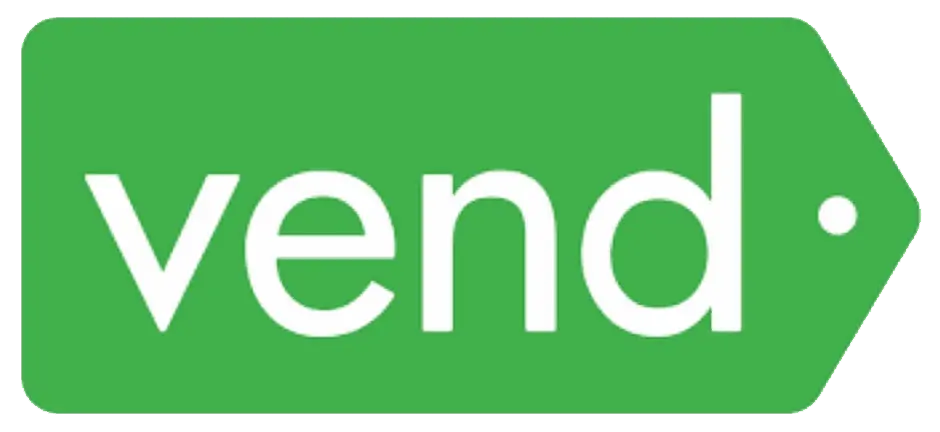 The superior reporting tools, along with the best-in-class inventory management capabilities of the Vend POS system will bring everything in your business together. The system is essentially built to sell, manage, report as well as grow the multi-location business. The system will help you gain control over the entire process whilst saving you time and keeping things as simple as they can be.
Being one of the best comprehensive multi-store POS systems, this solution features advanced inventory management, customer management, and reporting capabilities. Other things you will come to like about the Vend multi-store POS system include:
Open POS Platform
Not only does this provider offer the best POS technology for multi-store POS systems, but also allows you to use any hardware by the leading third-party providers. In this regard, the system is compatible with such hardware components as Mac, iPad, and PC. Again, you will also like the fact that the open platform by this provider is native to the internet.
As such, you will find it relatively easy for you to link other systems you may be used in the business, such as e-commerce, integrated payments, and wholesale management software. Again, the software offers open API, which presents you with an opportunity to connect custom extensions.
Dott Insights
In the current competitive business environment, you should take advantage of any technology that puts you a step ahead. In this case, the Dott insights suite by Vend will offer you personalized, and smart business insights.
As part of the recent updates to the software, the home Dashboard of the POS system is now customizable and mobile-friendly. This Dashboard allows you to manage, and even grow your business from a single platform.  From the platform, you conveniently access all the retail metrics you need at a glance.
In other words, the Dashboard lets you track employees, set tasks for the staff, view employee performance, view business insights, and metrics. Additionally, it will let you know the best-selling products in the business, all from a single view.
Vend POS System Downsides
You may find the e-commerce platform by this provider tool plain for your business.
Get A Free Quote
3. The Best Multi-Store Management POS System: Shopkeep

Ranging from the renowned Shopkeep BackOffice to Shopkeep pocket, this POS system is designed that you manage your business effectively and hassle-free. Following the initial setup of the software, you will be required to link your current business locations. The solution will also allow you to add new locations as the business grows.
Having linked your location, you can benefit from the convenience of managing all of them from a single BackOffice. The Shopkeep BackOffice requires a single login for you to manage all your locations.
Here are several other aspects multi-location business owners have come to like about the ShopKeep POS system:
Shopkeep BackOffice
Basically, this system has all the back office tools you need to manage various aspects of the business. By allowing you to link your locations to a central management platform, the software makes it appear as though you are managing a single business.
For instance, the system has all the back-office tools required for inventory and customer management, reporting and analysis as well as employee time management. A single login into the BackOffice is all you need to centrally manage all these for all your locations.
Affordable Payment Processor
This is actually one of the things that most of its current users love about ShopKeep. Basically, the provider offers negotiable rates, based on transaction volume. Regardless of your sales volume, the provider also guarantees that you will get the best rates in the industry.
The integrated payment solution on this system makes it easier, safe and secure for your customers to pay. With this system, you will be able to accept all forms of payment, including gift cards, cash, contactless payment options, credit, and debit cards.
Though affordable, the integrated payment processor by this provider has a horde of beneficial capabilities. For instance, it allows you to apply custom discounts, and make tax exempts while ringing up sales. With this processor, you will also be able to attach customers to orders, and even split tenders.
Shopkeep POS System Downsides
The inventory manager on this system is somewhat limited.
Get A Free Quote
4. The Best Web-Based Multi-Store POS System: Springboard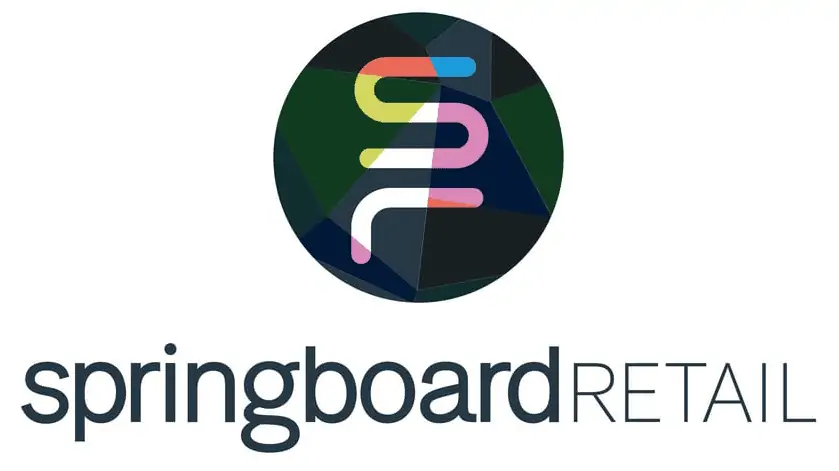 Get yourself a POS system that is easy to use and boosts performance across all channels in your business. Just like the successful and seasoned retailers in the industry, you will need to make data-driven decisions for your business. In order to ensure that your multi-location business remains agile and highly productive, the system is designed to offer you a truly innate solution.
Other aspects that make Springboard one of the best multi-store POS system include:
Order and Inventory Management
With Springboard POS system in your system, you will be able to distribute order management across all your business locations. This will, in turn, optimize the inventory across all the business channels in real-time. As such, you will be in a better position to reach your customers wherever they shop.
You will also find the inventory manager in this POS system to be quite versatile. To begin with, it makes it relatively easy for you to transfer merchandise across all locations. In addition to offering cycle counts, the system will also let you know the value of the stock you have in all your business locations in real-time.
Purchasing and Receiving
As a multi-store owner or manager, you will find it easier to order for and purchase merchandise for all your locations from a Central point. In addition to allowing for this, Springboard allows you to generate custom purchase orders that are suited for your business. Again, the software has tools for enforcing accuracy whenever you are receiving shipments.
Springboard POS System Downsides
The system can only integrate with a limited number of third-party POS integrations like QuickBooks.
Get A Free Quote
5. The Best All-in-One Retail POS System: Hike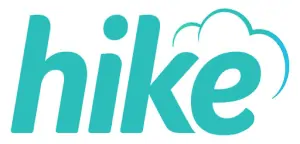 As you may be aware, the hike in-store POS solution is one of the best multi-store POS systems in the retail industry. The all-in-one solution is essentially designed to offer you one if the best POS software, Inventory Management, e-commerce, and powerful analytics. As you will come to learn, the software runs on almost any third-party hardware.
With the Hike POS mobile app, you can manage your retail business with a smartphone. The app works on all devices, including iPads and Macs. It also offers easy hardware bundles that include cash drawers, iPad stands, and scanners. You can purchase these separately or through the Hike website. To learn more about Hike POS, read on! Listed below are some of the features you can use with the app.
The first feature is its seamless integration. The app maintains the right record of your inventory, customers, and products on WooCommerce. The software is compatible with iPads, Macs, and PCs, and it works online and offline. Hike POS is versatile enough to fit in with any type of retail store. It also has a robust inventory management system and is well-suited for the food industry. Once installed, Hike POS will help your business reach its full potential.
Secondly, Hike POS integrates with all popular payment methods. It also works with iZettle and PayPal Here to integrate with your in-store payment provider. Its customizable home dashboard makes it easy to track retail metrics on the go. If you're on the go, you can sync your data to Hike POS's Cloud account. You'll be able to manage your entire business on a single platform, with all of the necessary tools at your fingertips.
Another important factor is the user-friendliness of the software. Hike POS is easy to use and features an intuitive order flow. With its easy-to-use interface, you can manage your business and your customers without having to spend hours trying to learn complex menus and processes. Additionally, with its advanced features, the Hike POS helps you streamline your staff and customers. There's no need to worry about a lack of WiFi or any other kind of connection.
The solution also features an Offline mode and is highly scalable. In addition to these, the system has a horde if impressive features to offer your multi-location chain, including:
Enhanced Control
Complete control over all the business locations is something any multi-store owner or manager would love to have. The Hike POS system is designed to offer you just that. To begin with, the system allows you to set user accounts for your staff across all location. The system also allows you to restrict user access to the POS system according to staff responsibilities in the business.
Additionally, you will also be able to make adjustments to the system in real-time. For instance, Hike makes it possible for you to manage staff permissions in real-time and even remotely.
Multi-Store E-commerce
Increase revenue to your business by taking sales online. This is why the Hike POS system features a built-in eCommerce platform. In addition to storing all your business data centrally, the system syncs all online as well as in-store sales information automatically.
Hike POS System Downsides
Although the system has powerful inventory capabilities, the fields are rather limited. For instance, it could be improved to cover such Fields as individual sales.
Get A Free Quote
Things You Need to Know Before Choosing a Multi-Store POS System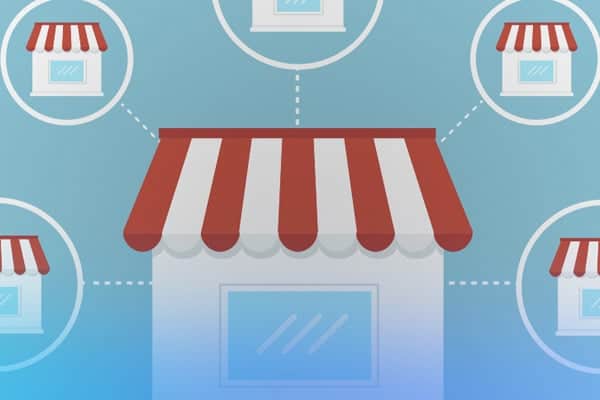 Implement a seamless business process model, get a complete overview and control over your multi-store business by automating the back-end and front-end workflows. This is only possible with the best multi-store POS system. To begin with, the system should make it easier for you to manage all your business locations from a Central point. your preferred system should also be able to add locations, products, and users on the fly.
You can learn about different types of POS systems by reading this article. It will give you an overview of some of the most important aspects of POS systems. Read on to find out which POS systems are right for your business. Some POS systems offer a free trial period, but some may be pricey. You can also look for a monthly subscription that covers the cost of the system for a specific period of time.
A good POS system should accept the most common payment methods. Consider whether you'll accept cash, credit or debit cards. Consider BNPL and financing options as well. Consider the cost of payment processing. Different payment options carry different fees. Make sure you get the features that you need. If you don't have a lot of counter space, a POS system with a small footprint is the best choice.
You'll also need hardware to accept payments. If you plan to sell a product, consider getting a device that accepts all forms of payment. You should consider hardware that accepts all forms of payment, including cash, credit, debit, and mobile payments. POS hardware should also have cash drawers and a scanner. Make a list of requirements and then start comparing vendors.
Choose a POS system with an easy-to-use interface. Make sure the POS system can support your business needs and grow with your business. Some systems even support custom integrations. But make sure you do a comparison so you know you're getting the best value for your money. You should also consider the cost of training staff and purchasing proprietary hardware. Finally, be sure to consider the contract you sign with the POS provider.
With that right POS solution implemented in the business, you will be able to view the inventory, sales, activities as well as customer information for all the locations centrally. However, this will only be possible with a system that is specifically designed for a multi-location business.
Here are some of the key considerations you need to make while shopping for the right system:
Support for Multiple Sales Channels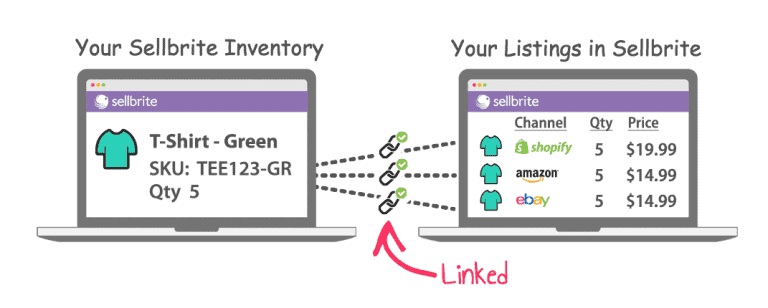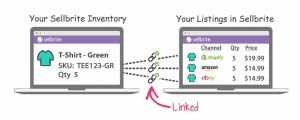 Although each of your business locations runs almost independently, you should get a system that allows you to manage them as if they were one business. One of the important things you should look for, in this regard, is support for multiple sales channels.
To begin with, the system should allow you to add new sales locations and channels, both on-site and online, at the click of a button.  The system should also allow you to conveniently manage sales and inventory across all the channels you have added simultaneously and in real-time.
Additionally, you need a system that makes it easier for you to distribute stock among all your locations, whilst automatically adjusting the new stock levels at each location. Basically, the system you choose should allow you to manage all these aspects over the cloud wherever you are.
Powerful Multi-store Reporting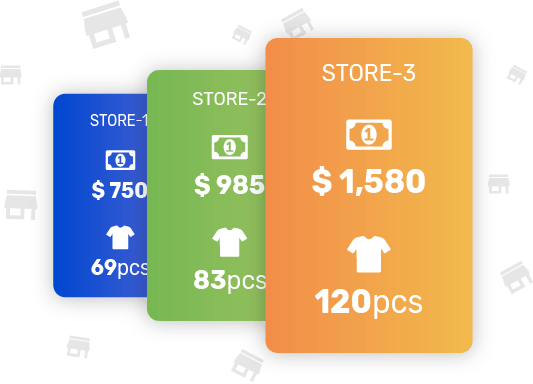 As you can imagine, managing several businesses can be challenging and time-consuming. In order to make informed business decisions for the various locations and the overall chain business at large, you will have to depend on accurate and real-time data.
As such, it only makes sense to invest in a solution that features in-depth multi-store reporting capabilities. The system you choose to run your business should collect important business data at each of your locations.
Again, it should automatically synchronize the data collected to the server at your headquarters. To make things even easier, you should go for a system that automatically analyses this data to give you a detailed overview of the entire business.
Centralized Inventory Management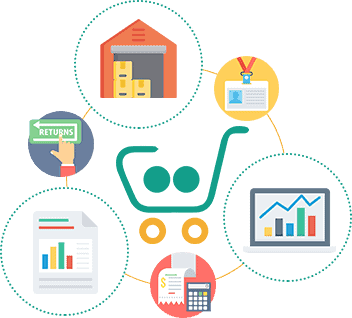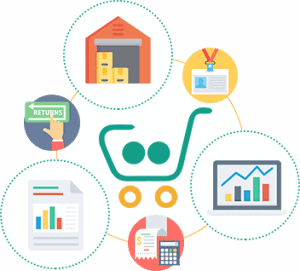 In order to boost productivity and profitability in your multi-outlet business, you need to keep track of inventory counts and optimize the inventory in each of the locations. As a multi-store owner it manager, you will find this easier to accomplish with centralized POS inventory management.
In this case, you should get a system that is capable of synchronizing inventory data across all your locations. By so doing, the system will automatically record all inventory information for the various locations into a centralized program. With such a capability, the system will be able to keep track of all sales, whether online or in-store, across all locations in real-time.
By collecting and analyzing sales and inventory data, the system will help you understand what sells best and what is not selling in each of your locations. As such, you will be able to optimize the inventory in all the locations and re-distribute the stock accordingly.
Final Verdict
Without the right software in place, the day-to-day management tasks required by a multi-store business will be cumbersome, and time-consuming. This is particularly why most if the leading multi-location chain owners and managers are investing in the right POS system.
To be on the safe side, you must ensure that the system you buy is specifically designed for such a business, just like the five systems reviewed above. Are you are looking for an intuitive interface, industry-specific features or affordability in your system? Either way, this guide will help you choose the best multi-store POS system.