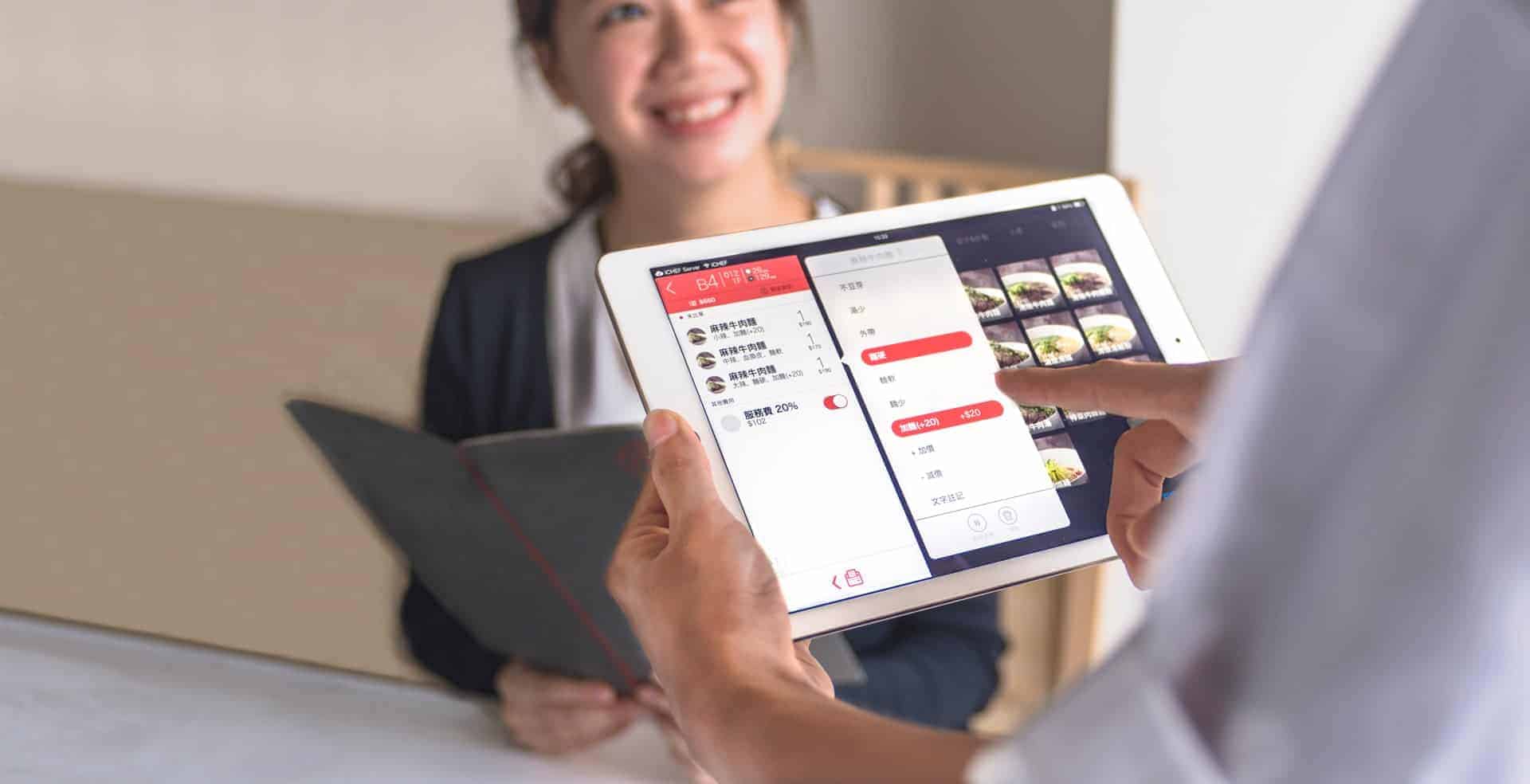 Chinese restaurants are incredibly popular because they offer everything we love: delicious fried foods, amazing flavors and seasonings, and huge portions.
If you are running a Chinese restaurant know that their job is to make ordering easy and fast while cutting costs so that they can sell a lot of food, no matter what time of day.
A POS for Chinese restaurant will include ways to make ordering easy, regardless of the language or nationality. With a solid foundation as a restaurant POS, a good platform for Chinese food will provide ease of ordering for all customers and staff.
Reviewed below are the top four Chinese restaurant POS systems you should consider.
The 4 Best Chinese Restaurant POS Systems
| System | Starting Software Costs | Hardware Costs | Key Features |
| --- | --- | --- | --- |
| Our pick! | Software + hardware bundles start at $99/month | Software + hardware bundles start at $99/month | Easy menu modifier tools, custom-branded web page that allows for online ordering |
| | $69/month for the software license | All hardware add-ons are quote-based | Customer accounts that track previous orders and promote best sellers |
| Our pick! | Starts at $59/month | Additional terminals are $34/month | Great back-end reporting and forecasting, a la carte pricing options available |
| | $79 for single license | Additional hardware available at various costs | Beer-centric integrations with brewery management strategies |
1. The Best Overall POS System: Sintel Systems

There are many POS systems built for restaurants of all shapes and sizes. But Sintel is POS software built for a global Asian market in mind. With Sintel, you get a POS system that serves both Asian customers and business owners.
How does it do that? For starters, it reduces that barrier between success and non-English speaking businesses by including native support for Chinese characters.
Furthermore, it does this with plenty of support for a variety of business models, including different restaurant types and different purchasing models like sit-down restaurants and drive-through eateries.
Consider the following aspects of Sintel that might benefit your clothing store and your staff:
Native Language Support
Many Chinese restaurants staff or serve those who do not speak English natively. The Sintel Systems POS provides more support for these individuals by giving them a POS that renders Chinese characters natively. This means that servers and hosts can more readily enter orders into the POS without having to worry about a language barrier.
Sintel offers this package as part of a global push for POS terminals on a global scale. This means that their software is suitable for Chinese restaurants in and outside of the United States.
Global Payment Processing
A global POS should support payment processing in a way that makes purchasing food easy. Luckily, Sintel Systems does just that. This POS system uses its own embedded payment processing for all major credit cards (Visa, Amex, MasterCard, and Discover) so that no matter where your customers are, they can pay easily.
Their payment software and hardware are also PCI and EMV compliant. This means that customer payment information is kept private during transmission, and Sintel can support security chip-enabled cards readily.
Sintel Systems POS System Limitations
Sintel Systems is a great POSE for global Chinese restaurants that need to make processing orders easy for staff and customers. However, the interface is a bit simple and clunky, making for a traditional experience without many bells and whistles.
If you just need a POS that does the job with support for Chinese staff or customers, then Sintel is going to drop in and work immediately.
Get A Free Quote
2. The Best Chinese Restaurant POS for Hardware and Software Support: TouchBistro

TouchBistro stands outside of the competition when it comes to restaurant POS service. While not necessarily built for Chinese restaurants, this POS system does offer great support for the software and hardware that Chinese restaurants need to succeed. With support for special Chinese-language hardware and a flexible platform for many different restaurants.
Flexibility is where Touch Bistro can really benefit a Chinese restaurant business. Because of its ease of use and extensibility, restaurant managers can use this POS to run several kinds of operations, primarily in the small- to mid-sized or mobile range.
TouchBistro offers great support for Chinese users with dedicated, specialized support agents and translation tools. This makes it an ideal solution for restaurants serving a diverse customer base. This point of sale (POS) system also supports both traditional and online ordering with its streamlined menu management. Users can rely on the hybrid POS to operate without internet connectivity during peak business hours, which provides stability and flexibility.
Touchbistro is ideal for small to midsized businesses and focuses on providing easy-to-use features to help reduce labor costs. The system can help managers identify slow-turning tables, high value tables, and group bookings to improve turnover and increase profitability. Staff can easily manage time sheets and access scheduling insights via mobile devices to optimize work performance. The POS can also clone menu items to make it easy to create and implement new restaurant promotions.
With a robust inventory management feature, TouchBistro tracks menu items down to the ingredient level, flagging low stock levels so that managers can order replacements. Its recipe and ingredient management tools let users keep recipes consistent and track which dishes are selling best to drive revenue. Its upselling tools can also help restaurants maximize profits by boosting sales of premium and non-food items.
TouchBistro can integrate with a number of popular payment processors and offers a wide range of add-ons to meet varying needs. These include online ordering, gift cards, loyalty programs, reservations, and marketing tools. However, Touchbistro doesn't offer a month to month option or free trial and customers have to sign a contract for up to four years.
Consider the following about TouchBistro POS system:
Chinese Language Support
TouchBistro isn't as embedded in the global market as Sintel Systems POS. That doesn't mean that it isn't suitable for a Chinese restaurant POS. TouchBistro actually supports Chinese characters in the POS, which makes it easier for staff to customize menus and the interface.
More importantly, this POS software can also support non-English printing hardware for menus and recipes. Most North American POS hardware isn't configured for Chinese characters, but with TouchBistro you can purchase hardware that is.
While TouchBistro isn't native Chinese, it goes a long way to support that market.
Flexible Installation and Use for Food Trucks
Food trucks are quickly becoming a new venue for gourmet food. Chinese food, in particular, has found a strong niche in this market, and there has been a subsequent demand for restaurant hardware and software in this area.
TouchBistro boasts a flexible POS platform that helps Chinese restaurant managers set up shop in any space. Whether you need a full POS setup or just an iPad and a scanner, TouchBistro can work easily across both.
TouchBistro POS System Downsides
TouchBistro doesn't include much in the way of stable reporting. While several reporting functions exist, reviews from restaurant managers suggest that this functionality isn't fully developed.
Furthermore, this POS doesn't necessarily support a robust inventory or staff management system. This, however, may not be a huge necessity for your Chinese restaurant.
Get A Free Quote
3. The Best Chinese Restaurant POS for Large Establishments: Lightspeed Retail

Chinese restaurants are often stereotyped as small, intimate locations that make the majority of their money via takeout or call-in orders. However, there has been a big push in prestige Chinese cooking outside of the coasts and in lesser-served areas of the country.
Suitable foe large establishements
Lightspeed is a well known brand in the POS industry, offering a robust system that's compatible with a wide range of hardware. It has a number of integration partners and offers a variety of unique services that can help you manage everything from employee scheduling to inventory management. Its user interface is designed with simplicity in mind and has a consistent design across desktop, iPad, and iPod touch platforms to alleviate the learning curve for employees and customers alike.
The restaurant version of the POS features a CRM database that allows businesses to track customer purchase history, set up loyalty programs and more. It also has a basic time clock that lets staff clock in and out using a PIN and log their performance. Additionally, the software can handle split checks and allocate gratuity for a simple, straightforward process. It can also be used to manage inventory, synchronize physical and online store inventories and manage Google local inventory ads.
While Lightspeed claims that it has no hidden fees, many users have complained about the lack of customization capabilities and the fact that some features require additional monthly costs. Additionally, some reviewers have claimed that the company's support representatives often recited information available on their website and were unhelpful.
Chinese restaurants that are looking to run a large, sit-down dining room need a POS that can handle their large restaurant needs. That's where Lightspeed Retail POS comes in. This POS can support complex dining floor management and staff assignments easily, while handling payouts from tables, bars, and call-ins.
Here are some of the reasons your Chinese restaurant could use Lightspeed Retail:
Staff and Dining Room Management
Having a large dining room means having a plan to manage serving staff and food orders accurately. With Lightspeed, you can build a custom visual representation of your dining room floor, complete with color-coded server assignments so you always know who is working where. This includes reporting on sales and customer status. Lightspeed also makes it easy to set timed events like Happy Hour to draw customers in.
Advanced Reporting Features
Reporting isn't always a huge necessity for most restaurants, much less Chinese restaurants. But larger eating establishments need a way to track sales based on dishes while monitoring staff hours and how to react to busy or slow times of the day.
With Lightspeed, you can do all of this from a single interface. What's more, Lightspeed offers customizable reports so you can track performance in real-time, when it counts.
Secure and Custom Payment Processing
Make it easier to pay with Lightspeed. There are rarely flat rates included with restaurant ordering. People order multiple items, include additional side-dishes, and more. When fielding tables with multiple checks, it can become a hassle to manage all those receipts (especially when they want to split or combine checks). Finally, easily combine food orders and ongoing tabs at the end of the night.
Limitations of the Lightspeed POS System
Lightspeed does offer interfaces in Chinese (among other languages) but isn't built to serve custom Chinese customers. This POS is also rather complex and large. If you run a smaller restaurant or food truck than Lightspeed is probably too much POS for you.
Get A Free Quote
4. The Best Chinese Restaurant POS for Store Management: Rezku POS

Rezku is first and foremost a restaurant POS. While it boasts support for the things that Chinese restaurants specifically need to succeed, this POS is meant to provide a flexible, ready-made restaurant POS.
What Rezku POS does provide for Chinese restaurants, however, is a solid foundation to manage staff and store from a single point. Take care of sales and inventory from the POS and integrate staff management as well. If you are looking for an easy POS for your Chinese restaurant that doesn't break the budget, then check out what Rezku POS provides.
Store Management from A Single Location
Reporting, sales, dining rooms, menus and menu costs… these are all items that a Chinese restaurant needs to manage to stay afloat without losing out. These costs nickel-and-dime managers because they typically fall under the radar until it is too late.
Rezku gives Chinese restaurant managers the tools they need to track these costs across different rush points. This also lets managers gather intelligence based on costs related to menu items, so that bad sellers that cost money can be adjusted or replaced.
Finally, this POS also supports integrated online ordering, which can be a lucrative avenue for Chinese restaurants.
Staff Management
Speaking of reports and management, Rezku also provides tools to manage staff. In this case, there are the more upfront reporting functions, and the additional functionality that allows you to cut off costs.
First, this POS allows you to manage payroll and scheduling from a single interface. With ADP integration, it is a snap to adjust pay, hours, and bonuses so that they reflect directly in the payroll system.
Secondly, this reporting allows you to track inventory across meals and tie inventory reports with staff production. This allows you to manage how much food or other resources are used in cooking and preparation and cut down costs.
Rezku POS System Downsides
While many of these functions are great, anything above and beyond this will most likely require expensive add-ons. While the central POS system itself is relatively cheap, the modules can get pricey.
Get A Free Quote
Things You Need to Know Before Choosing a Chinese Restaurant POS System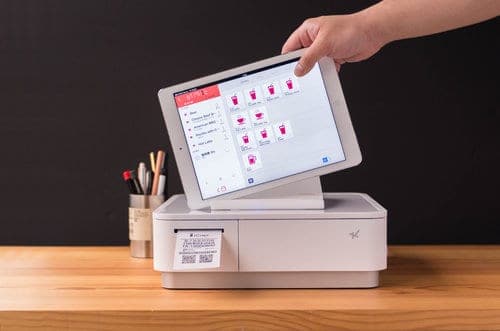 Chinese restaurants have many of the same needs as any other restaurant: easy ordering, fast processing, and cost management.
Chinese restaurants need to remain flexible across multiple areas of revenue generation in a way that translates to profit. This means cutting costs and bringing in customers.
When on the market for a POS system for your Chinese restaurant, consider some of the following necessities:
Make it Easy to Order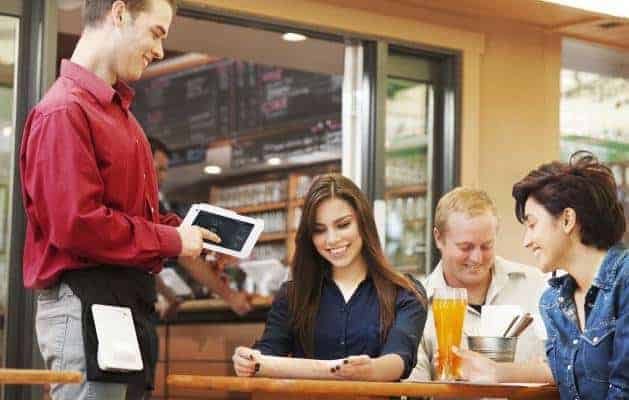 Chinese restaurants aren't going to just serve an English-speaking market. Many native Chinese in and outside of America will visit your restaurant to order food. If this is the case, then it needs to be much easier for them to order. Digital menus tie to a POS that handles native Chinese characters is a great start.
This is just as true for your staff. If you staff many non-English speakers (or you yourself aren't native English speaking) then a Chinese POS or a Chinese/English hybrid can make running the POS and processing orders easier. This extends to the hardware as well–selecting Chinese and English receipts can give your restaurant a leg-up with non-traditional customers.
Stay Flexible for Multiple Revenue Streams
Not all Chinese restaurants are created equal, and this is especially true when it comes to size. Whether you are a take-out kind of place or a sit-down experience, you need a POS that scales.
Scaling isn't just about size, either, but about location. If you want to get mobile in a food truck or run a drive-through, then a POS that supports both is necessary.
Customer Service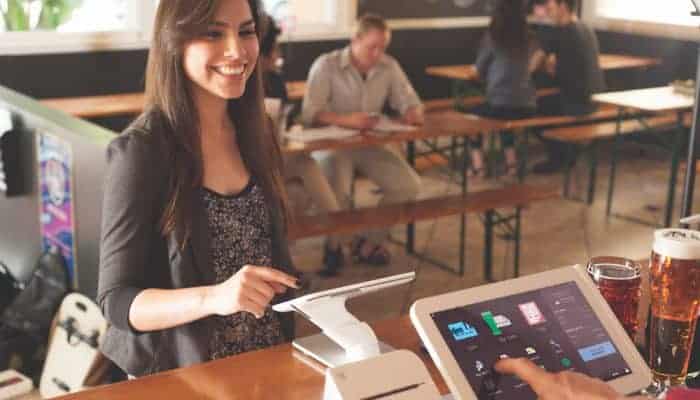 Customer service in restaurants is about easy orders, friendly staff, and quick payments. A Chinese restaurant that wants to place customer service at the forefront needs to process payments more quickly without the extra overhead of struggling with splitting or combining checks. This should be easy.
If your business also has a bar or online ordering system, then ordering should be just as simple. Whether it is managing a tab or streamlining online orders and payments through a single system, this is what a good POS does.
Manage Costs Everywhere
As stated above, restaurants can lose a ton of money on small costs over time. Lost food, large portions, staff working when they aren't needed… these all add up. A good POS will provide the reporting necessary to get all these costs on the page in a way that makes sense. Then, cut those costs and continue to track. A Chinese restaurant POS should include this kind of reporting.
Final Verdict
Chinese restaurants are a smaller segment of restaurants in general. However, Chinese restaurants are also super flexible in terms of where they sell, what kinds of customers they serve, and the kinds of expenses they have.
A reliable POS system in this industry will provide multilingual interfaces and basic reporting, along with whatever kinds of management or reporting required.
The above-listed POS systems fit a spectrum of Chinese restaurants. Running a small joint focused on takeout? Get a POS that supports easy ordering and online sales. Luxury dining room with a bar? Get one with advanced reporting and payment management. Food truck? Get something easy, cheap, and flexible.
In the end, however, it doesn't matter which one you use so long as it fits your business model. That should decide what POS system is right for you and your success.
Check out related reviews!