(Last Updated On: September 28, 2022)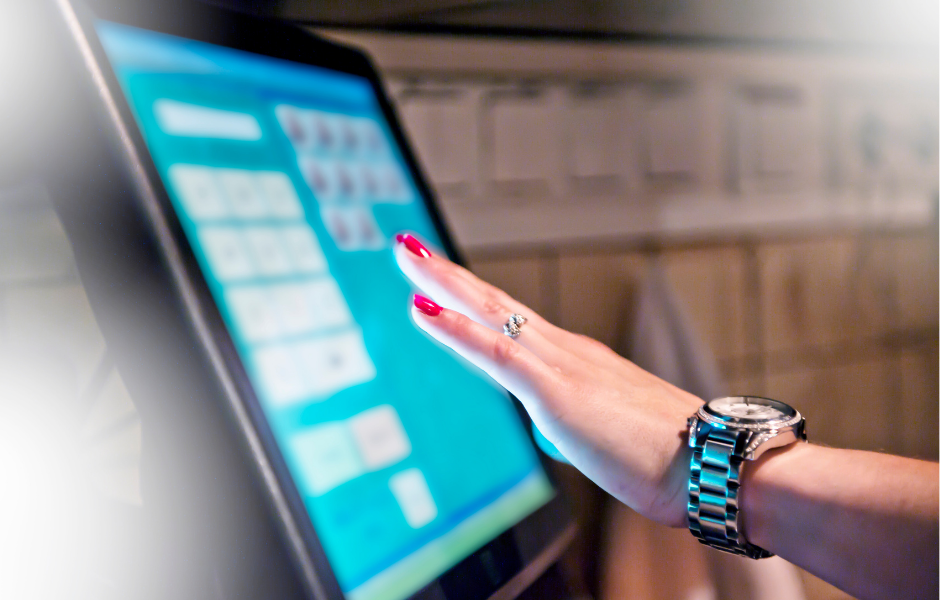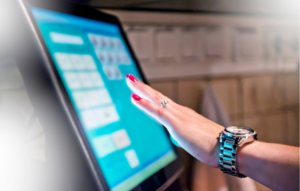 Point-of-sale systems, or POS for short, are a must-have for all retail and hospitality businesses out there. There are different types of POS systems available. Each of them is a combination of software and hardware allowing for mobile and card payments. 
Business owners sometimes struggle with choosing the best POS solution for their operations. If you're one of them, we can help you make the right choice by explaining the differences between the best types of POS systems, their advantages, additional features, and more. 
In general, a typical point-of-sale solution would allow you to accept payment via credit and debit cards or mobile devices. Of course, some POS systems offer a lot more extra features. To decide what's best for your business, find out more about the different types of POS systems in this guide.
What Are the Benefits of Choosing The Right POS System?
High-end POS solutions help you run your business better and easier thanks to the additional features they have, such as data analytics, inventory management, customer relations, and more.  
The best types of POS systems will make your operations more flexible than ever, not to mention perks like non-binding contracts, integration of third-party hardware, and 24/7 customer support. Of course, they are not obligatory. It all comes down to your specific needs.
When it comes to customers' preferences, many business owners would confirm that their clients demand contactless payments more and more. This is a safe and secure way to conduct payments. Not all types of POS systems support such payment methods, so you might consider such solutions to be worth checking out. Depending on your operations, you might be looking at a way to expand your potential. 
Choosing the right POS system is essential for business owners because it can help them automate key tasks and streamline the processing of orders. The wrong system can lead to chaos and inefficiency, so it's important to find a system that meets all your business requirements. It should be easy to use and integrate with the rest of your workflow. This will help you focus on growing your business and not on figuring out the system's various features.
The right POS system will also help you keep track of employee performance. This feature can help you identify the top salespeople and set sales targets. You can also share feedback and learn what works well for other businesses that have similar POS systems. This way, you can ensure that you're getting the best deal possible.
As the world of food delivery continues to change, you need a POS system that can keep up with the latest trends. Some systems allow for new features such as splitting bills or dividing prices. Some even have tablet ordering capabilities. Food delivery has become a major part of modern life and many traditional sit-down restaurants have adapted to this trend. It's a great source of revenue for restaurants.
The right POS system can automate key tasks like tracking customers, creating sales reports and generating recurring payments. It should also have the capability of updating inventory in real-time and alerting you when inventory is low or best sellers run out.
Benefits of POS Systems 
When it comes to the possible benefits of the different types of POS systems you can choose from, there is plenty of examples to share. Let's check them out:

Types of POS Systems
There was a time when point-of-sale solutions were only limited to a specific setup that every business had to make the most of. Today, the various types of POS systems can cover virtually every business' needs. Some particular products allow for all the additional features your operations will ever need. This variety is also the reason why business owners everywhere sometimes have a hard time choosing the most suitable POS solution. Describing the basics of the best three types of POS systems would be a necessity in this case.
Additional Hardware
When you've already chosen the best of the types of POS systems available, you need to personalize the solution. This is how your business will enjoy a tailor-made point-of-sale system that covers every specific need and complies with your requirements. Having the right peripherals is vital in case you need them, of course. 
Take a look at the hardware you can add to the POS system of your choice:
Get A Free Quote
Available Specific Features 
When you compare the different types of POS systems and choose the right one, complete with the peripheral devices you need, you are still not good to go. Next, you must consider all the specifics related to the integration of software and third-party hardware, payment plans and processing fees, and other features. This is an essential step to take before going for the chosen POS system.
Here's what to have in mind before making a purchase:
Which POS Provider to Choose?
Comparing the three best types of POS systems and choosing the appropriate one for your business is the first step. Next, you need to choose a provider. When you do your research and make sure the companies you chose offer the point-of-sale system you need, then you should compare the providers' reputation, contract details, rates, and more. The good news is that there are more than a few trusted POS system providers out there for you to choose from. Let's take a quick look at some of the best ones.
| System | Starting Software Costs | Hardware Costs | Key Features |
| --- | --- | --- | --- |
| | Starts at $59/month | Additional terminals are $34/month | Great back-end reporting and forecasting, a la carte pricing options available |
| | Starts at $9/month | Quote based, hardware is included in some packages | Each plan can be tested for free for 14 days |
| | Plans start at $99/month for 1 register | Plans start at $99/month for 1 register | Open platform for easy multi-store management |
| | Free for basic software | Starts at $50 for readers | Highly intuitive, easy-to-use interface |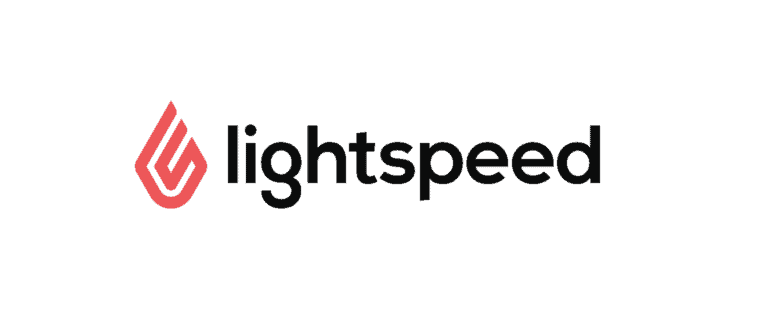 If you're running e-commerce, retail, or hospitality business, consider checking out the solutions Lightspeed POS offers. The company specializes in providing reliable point-of-sale solutions for these sectors. Lightspeed's cloud-based software will allow you to control multiple aspects of your business, such as payment processing, sales monitoring, manpower management, customer loyalty programs, inventory management, and more. 
The company has more than 100,000 customer locations, all benefiting from its innovative cloud-based solutions. Lightspeed's products are iPad-based, but you can choose additional hardware from various providers. The acquisition of ShopKeep allowed Lightspeed to expand its market share and improve its retail and restaurant-oriented products.
When it comes to prices, Lightspeed's offers are flexible enough. When you set up the desired package, you will be able to get your quote. The standard software package starts at $59/month. 
Being able to run Lightspeed software on the hardware you already have is great, but you need to have in mind that the company works with subscription fees. Still, the integrated payments (flat rates only) and the 24/7 support make up for this. 
Shopify


Shopify hardly needs an introduction, but it's still worth mentioning some of the company's key features. Except for being a world-famous e-commerce platform provider, Shopify offers POS solutions to small businesses operating both online and physical operations. Needless to say, the point-of-sale product the company offers is integrated with the website platform. It boasts a plethora of analytics and reporting features. 
One key aspect of Shopify's POS systems is its compatibility with both iOS and Android hardware. You can also choose devices from Shopify's own hardware range. The starting software costs are as affordable as $9/month. Of course, the basic plans do not feature reporting means. You can opt for a free 14-day trial as well. 
In short, Shopify has a variety of affordable plans, especially if you're already using the e-commerce platform. The ease of integration of both online and physical sales is another advantage. You need to consider the fact that Shopify's POS system is not the best choice for enterprises with multiple physical locations. 


Vend is another recent acquisition of Lightspeed. The company had around 20,000 customer locations at the time of the deal. In general, Vend is one of the modern types of POS systems out there. It is one of the easiest cloud-based POS solutions to configure and personalize to suit your specific needs. An important feature of the system is the variety of tools for sales and management and customer data processing. The company offers free customer support regardless of the plan you choose.
The POS system developed by Vend is fully compatible with all types of iOS-powered devices and PCs. Third-party hardware is always an option: you can add all types of peripherals to the Vend point-of-sale system. In terms of payment processing, Vend uses third-party systems, such as PayPal and CardConnect. The monthly plans start at $99. 
The variety of flexible plans and the features it boasts turns Vend's POS system into a good choice for most small-scale retail operations. Opting for a higher plan is a good idea, as the basic one lacks several software integrations. 
Square


Square is one of the most preferred POS systems today thanks to its user-friendly interface and simple pricing. There is a suite of features available above the basic Square plan, too, such as customer relationship monitoring and management, loyalty programs, reporting and invoicing, etc. The Square app features a functional dashboard offering analytics and summaries, allowing you to run your business more efficiently. 
Square POS is a mobile app that helps business owners manage their shops from one easy-to-use interface. It has several features that make it an excellent choice for any type of retail establishment. Among them are flexible reporting capabilities, flexible payment methods, and a simple yet powerful interface. The app also allows business owners to customize their inventory data and create a quicker checkout process. As an added benefit, Square POS is free to download and use.
Square POS also offers robust help resources, such as chat and email support. The customer service team is also available by phone. If you're looking for a more personal approach, Heartland also offers phone and email support. Both providers offer comprehensive support and provide online FAQs. Choosing the right service provider is important if you want to ensure that you'll be able to use the system efficiently.
The best POS providers offer comprehensive features and reliable support. They also do not lock users into contracts or proprietary hardware. They also offer flexible features and integrations with multiple payment processors and other business apps. And they do so with an open API that allows you to add new functionality and connect with other systems. Whether you're starting a new business or have a small shop, it's worth considering the benefits of a good POS provider.
Another feature of Square POS is its loyalty program. With it, a digital loyalty card can be created for your customers, and you can automatically record their new purchases and track your sales. In addition, the program offers a free trial, which is always a plus.
The Square software is compatible with different devices. The company offers a cheap card reader for contactless payments, as well as other solutions like an iPad stand and a fully functional desktop register. 
Square's main advantage is the array of personalization options enabled by different software add-ons, not to mention the variety of hardware options. On the downside, the ability to conduct mobile payments will cost you extra. The same goes for manually processed payments.
Get A Free Quote
The Conclusion
As POS technology advances further, it becomes more and more affordable. Small and medium-sized businesses are happy to add a point-of-sale system to their operation at little to no cost, depending on the features and options they choose. Not wasting a huge chunk of the company budget on a POS system is good news for every startup out there.
Except for being more affordable than ever, the different types of POS have also become easily accessible and flexible enough to be compatible with different add-ons and third-party hardware. Choosing the best POS system in 2022 requires a careful analysis and comparison of the solutions available today. Once you weigh the pros and cons and consider all your preferences and requirements, you will be able to make the right choice.
Author: Martin Nikolaev. Martin has 5+ years of experience in reviewing various tech gadgets, FinTech solutions, crypto markets and products, and all IoT-related products.
FAQ
What are the types of POS systems?
There are 3 main categories of POS systems, including mobile, desktop, and tablet. However there are several other types as well including smartphone, card/chip readers, and self-service kiosks.
What are the different types of POS terminals?
1. On Site Server
2. Cloud Computing
3. Mobile
4. Self-Service
What is the best type of POS system?
The most popular type of POS today is desktop point of sale. However, the POS system that will work best for you is very specific to the needs of your business and the industry that you're in.
Should I use a POS app?
Point of sale apps are great options small-scale businesses, new businesses, or businesses that are primarily on-the-go.