(Last Updated On: October 3, 2022)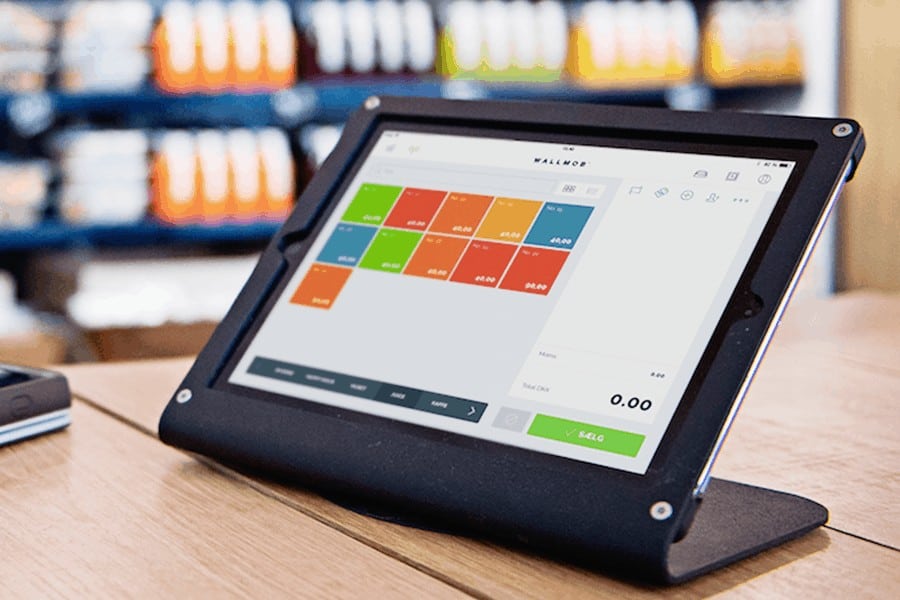 If you're looking for a POS system that'll help your retail business grow, look no further than the two retail POS giants, Vend and Square. Both POS systems can help your business automate tasks, track items like inventory, and increase overall profitability.
When comparing Vend vs Square, it is important to understand what each has to offer. Both systems offer an eCommerce setup, but their core strengths are different. You should consider which features are most important to you, as well as which one will be most cost-effective for your business. Whether you're running a brick-and-mortar shop or an online store, you'll want to consider both systems and their features.
The costs of both Square and Vend are also different, with different plans for different businesses. Square's Pro package costs $159 per month and includes several features, but Vend offers a free plan for one location. For more advanced businesses, you'll find an enterprise plan with a custom monthly or yearly fee. If you're on a budget, Square's free plan might be a better fit. However, you'll have to account for payment processing costs.
Vend is also more customizable than Square, offering programmable quick keys and a dashboard that's easy to navigate. This means you can customize the look of your checkout process and track employee performance. For example, you can track sales by employee and set daily sales goals. Moreover, Vend can be integrated with many popular platforms, including Shopify, BigCommerce, Magento, and WooCommerce.
Vend is a great option for businesses that want to integrate their POS systems with other applications. With its powerful features, it can help you sell online or in a physical store. In addition, it lets you accept payments even if you're not physically present.
Vend is a true retail POS system – focusing on customer loyalty features like selling gift cards, using a point system to reward clients, and hitting higher sales. Vend is ideal for large chains like clothing stores that simply need more out of a POS system. By far, the best qualities about Vend are the reporting features and ability to scale multi-location operations with the software.
Square is perhaps the most popular retail software on the market, mostly known for its extremely fast setup and ability to accept payments with ease. Square is known as the POS system for small stores and operations, as it doesn't offer too many features out of the box. However, in recent years, Square has upgraded their offerings and tools and aim to cater to businesses of every size.
In our research for the Vend vs. Square comparison, we found that Square is more ideal for quick-service businesses like small cafes and food trucks due to its ability to accept fast payments with simple hardware (using a tablet or a mobile phone with a card reader). Vend is easy to use and integrate as well, but can serve enterprise businesses and provide deeper insights into inventory, reporting, and integrations.
While Square charges for every single add-on, Vend has a number of tools already built into the software, like the eCommerce functionality. And, by using Vend's Homebase feature, you can track hours worked, create employee schedules, and manage your entire team. Both systems integrate with Quickbooks or Xero for accounting.
As far as monthly subscription costs go, Square offers the POS for free, while Vend charges $99/month for their Lite plan. While this plan is limited to $20k in monthly turnover, there are no per-transaction fees, helping you keep more profits when you make a sale.
Meanwhile, Square charges 2.6% + 10¢ per transaction for swiped, chip, or contactless payments. For unlimited transactions, go with Vend's Pro plan at just $129/month, making it the better option between the two.
While both offer solid hardware for mobility around your business and safe payments, Square is more ideal for restaurants with its Square for Restaurants product. Let's take a deeper look at each provider's features, pricing, and support.

Vend vs. Square: Side-by-Side Comparison Summary
Starting Price

$99 per month

Quote-based


Payment Processing Fees



Fees depend on the payment processing vendor you integrate with

2.6% + 10 cents per transaction.
2.9% + 30 cents per paid Square Invoice and Online Store sale.
3.4% + 15 cents per manually-entered transaction.
10 cents for Interac chip & PIN or tap sales.

Free Trial

✓

✓

Cloud-Based

✓

✓

System Accessibility

iOS & web-based app

iOS & web-based app

Customer Support

24/7 Live Support

During business hours,

Monday through Friday

Ideal Customer Size

Small- to Mid-Sized Businesses

Small- to Mid-Sized Businesses
Vend vs. Square: POS Software Features
Each system has loads of POS features. Some of Square's features are fee-based add-ons while others are included in its free package. There are too many features to compare in this article.
Instead, we'll compare features that are most important to users—regardless of whether they're included with the starter package.
This will provide a high-level picture of how each system's software stacks up to the other's. Additionally, further below we'll score each system's entire feature set as a whole.
Customer Loyalty Programs
Vend Loyalty Programs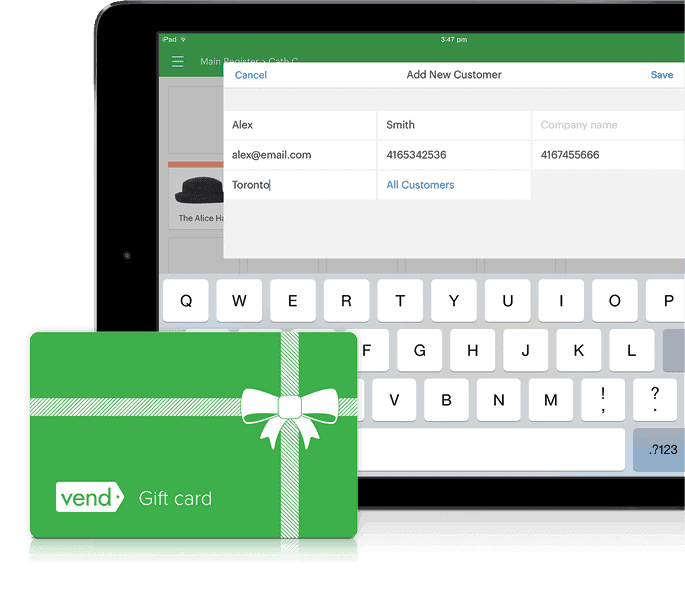 They are included in some of the Vend' POS plans at no additional charge. You can offer gift cards to increase return visits (i.e., create loyal customers), award discounts, and more.
Vend also offers an advanced customer loyalty feature not found in most POS systems. The ability to create VIP buyer segments in your POS database lets you set purchase thresholds. You can then automatically apply discounts to customers that meet or pass those thresholds.
Square Loyalty Programs
Square's loyalty features (Square Loyalty) come at an additional cost—in other words, they're not included with Square's free system.
Customers can enroll in Square Loyalty during the checkout process. You can then offer them discounts, special offers, and more as rewards for being loyal customers. All of their purchase information is stored in Square's customer database.
WINNER: Vend, due to its VIP program.
Inventory Management Features
Regardless of the type of business you run—even if it's service-based—you'll still need an inventory tracking mechanism.
Vend Inventory Management Features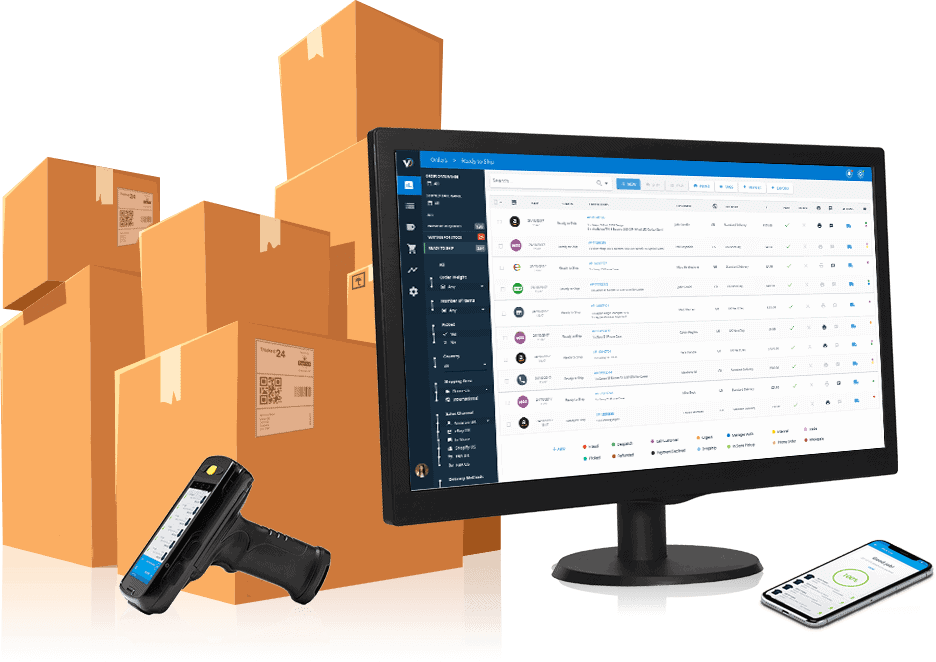 Vend offers solid inventory management features that rank highly with customers. Users have the ability to take more control when it comes to inventory receipt, tracking, and reporting.
With Vend's inventory scanner app, you can streamline the stock-taking process. You can also set the system to automatically send purchase orders to pre-set vendors when stock levels drop below a specified amounts. You'll never run out of stock with automatic purchase ordering.
Plus, Vend lets you manage your inventory across multiple store locations. This saves loads of time for business owners and managers who would otherwise have to do this manually for each location.
Square Inventory Management Features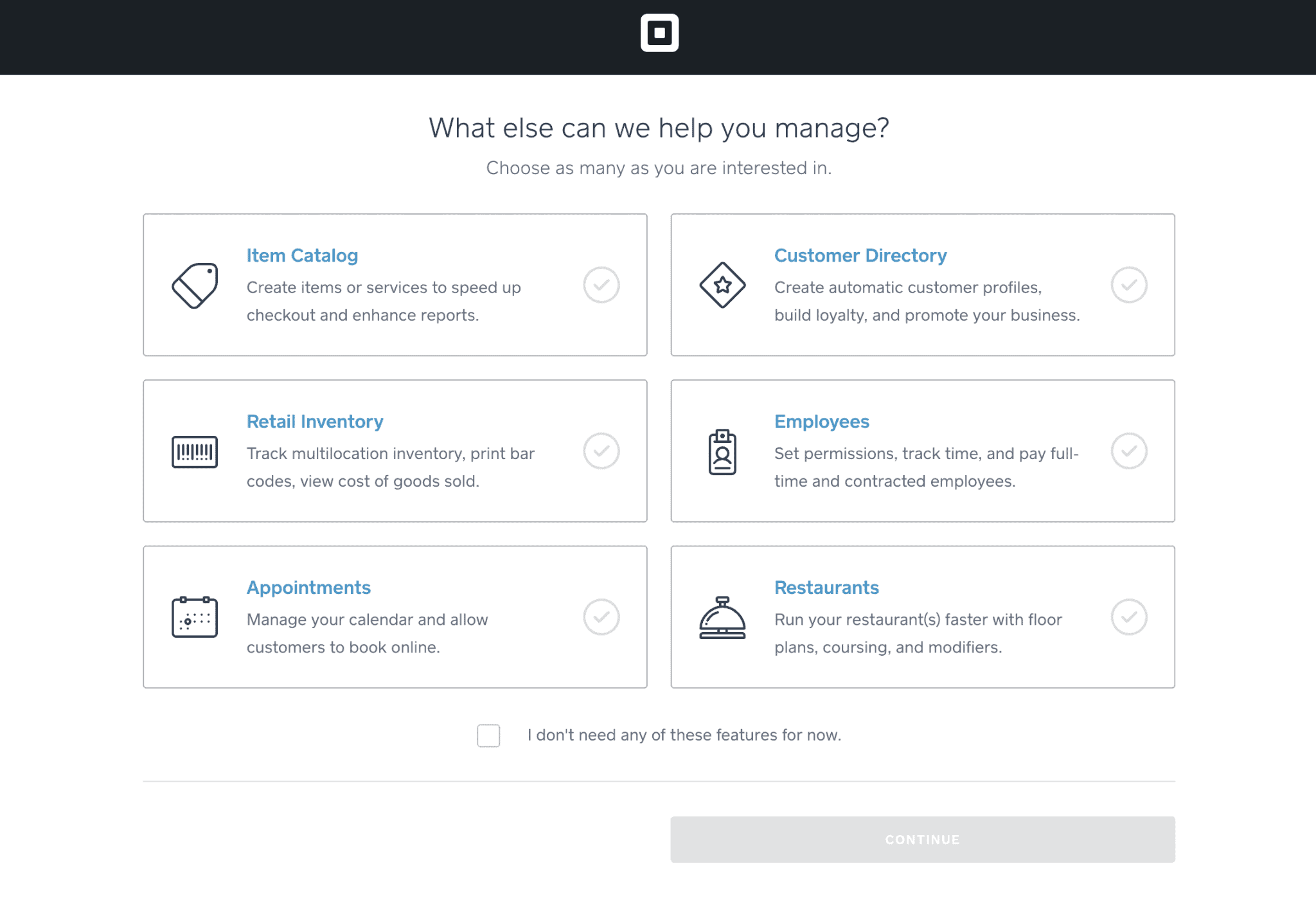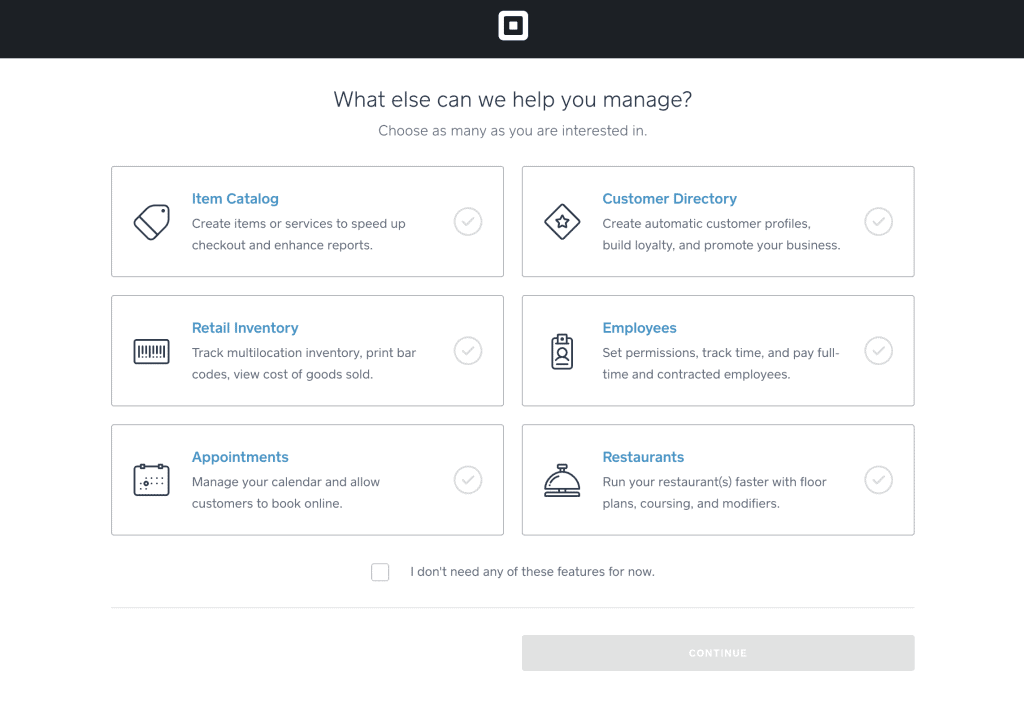 Square's inventory management features are more basic than Vend's. But Square was built with simplicity in mind. This aligns with the company's mission to bring point of sale solutions to every seller, large or small.
With Square, you can monitor and manage your inventory levels from your mobile device, anywhere, at any time. You can also add items individually or by uploading spreadsheets into the system.
What you can't do is automate the stock-taking process. Square does not allow for automated inventory counts with scanners that sync numbers back to your POS solution. Vend does.
However, Square's inventory features come with the free version and let you keep track of thousands of inventory items. You can remotely manage and update their details, sort them, categorize them, and more.
Square delivers low stock notifications that alert you when a certain item is running low so you can order more. Plus, it will send you an inventory report at the end of every week.
WINNER: We call this a draw. Square's inventory features are not quite as robust as Vend's, but they are included in the free package. This makes up for the slight lack of inventory management features Square offers—relative to Vend.
Payment Processing Capabilities
This is an interesting comparison because the systems take two entirely different approaches.
Vend Payment Processing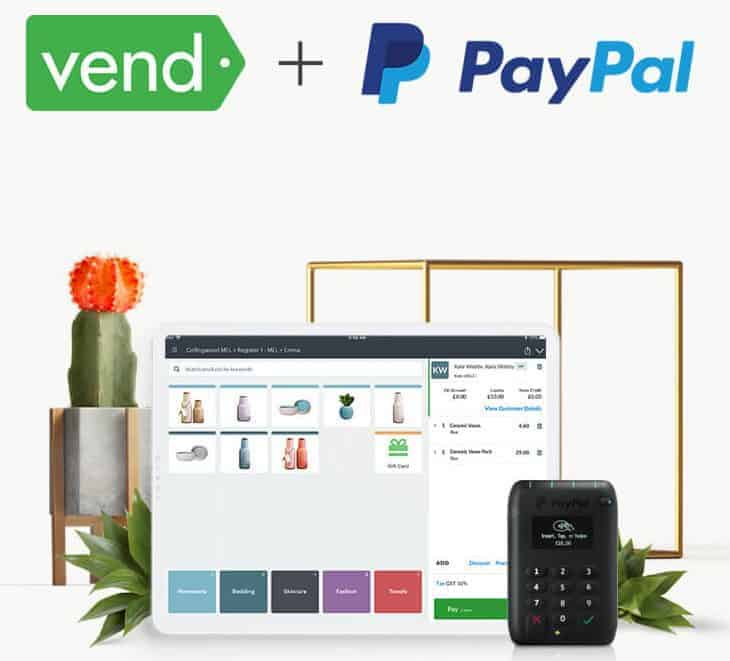 Vend gives users the option to choose from a broad array of processors. It integrates with the best payment processing applications out there, like PayPal, EVO, and so on. It even integrates with its comparison competitor, Square.
The flexibility to select their own payment processor gives customers the ability to search for vendors with the lowest rates. Processing fees depend on the vendor you select.
Vend's POS system lets you accept all types of payments, from magstripe cards to mobile payments like Apple Pay. Also, coming back to processing vendors, Vend integrates with over 20 payment processing apps.
Some of its processing partners are country-specific, allowing you to do online business in various parts of the world.

Square Payment Processing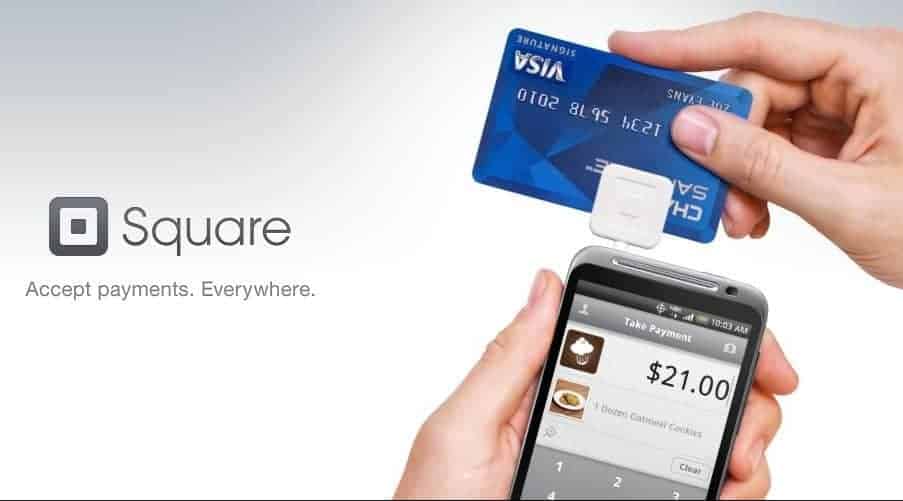 Square is widely-known as a POS and payment processing company. It provides payment processing services to a variety of merchants across the world—including Vend, as mentioned above.
Square users don't have the flexibility to use third-party payment processors with their Square point of sale system. However, there is a very valid explanation for this.
Square gives its software away for free and even includes a free card reader to boot. The company must earn money somehow.
It does so by simplifying payment processing and charging users for using its own processing service. Users can simply plug and play with built-in payment processing.
Many users complain about the fact that Square's processing fees are slightly higher than other vendors'. But when you're using free software and hardware, you hardly have reason to complain.
WINNER: We call it a draw. Vend scores points for flexibility and the ability to use the vendor of your choice for lower fees. Square wins points for giving its software away for free and including built-in processing capabilities.
POS Reporting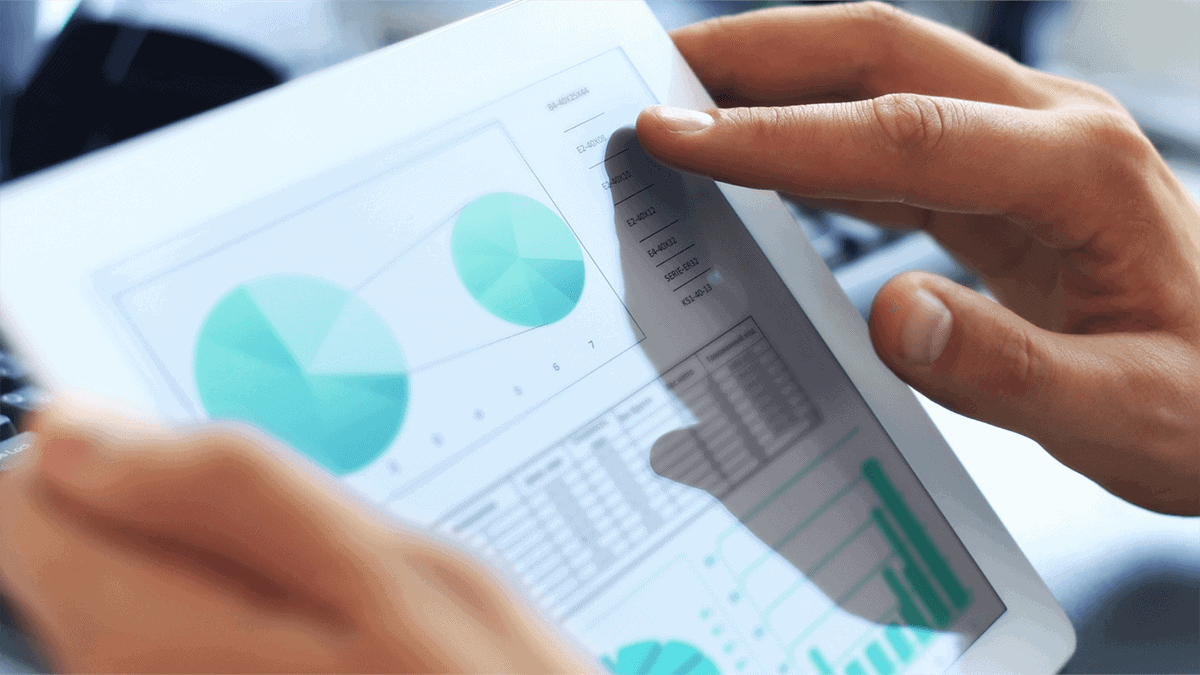 Reporting and analysis provide companies with vital insight into performance results and allow businesses to make data-driven decisions. Without solid POS reporting, business owners must turn to educated guesswork to make growth decisions.
Vend POS Reporting
Vend's POS reporting capabilities are fairly advanced. They allow for custom reporting around various business intelligence metrics.
Those include sales reporting, inventory reporting, as well as reporting on employee performance, discounted sales, and individual customer purchase histories.
With Vend, you can drill down into reports to obtain detailed insights into the metrics listed above. Vend even educates customers on reporting by offering a free, downloadable, reporting, and key performance indicator (KPI) guide.
We could include more information on Vend's reporting capabilities. But, in short, Vend offers powerful, POS reporting that can compete with just about any POS system on the market.
Square POS Reporting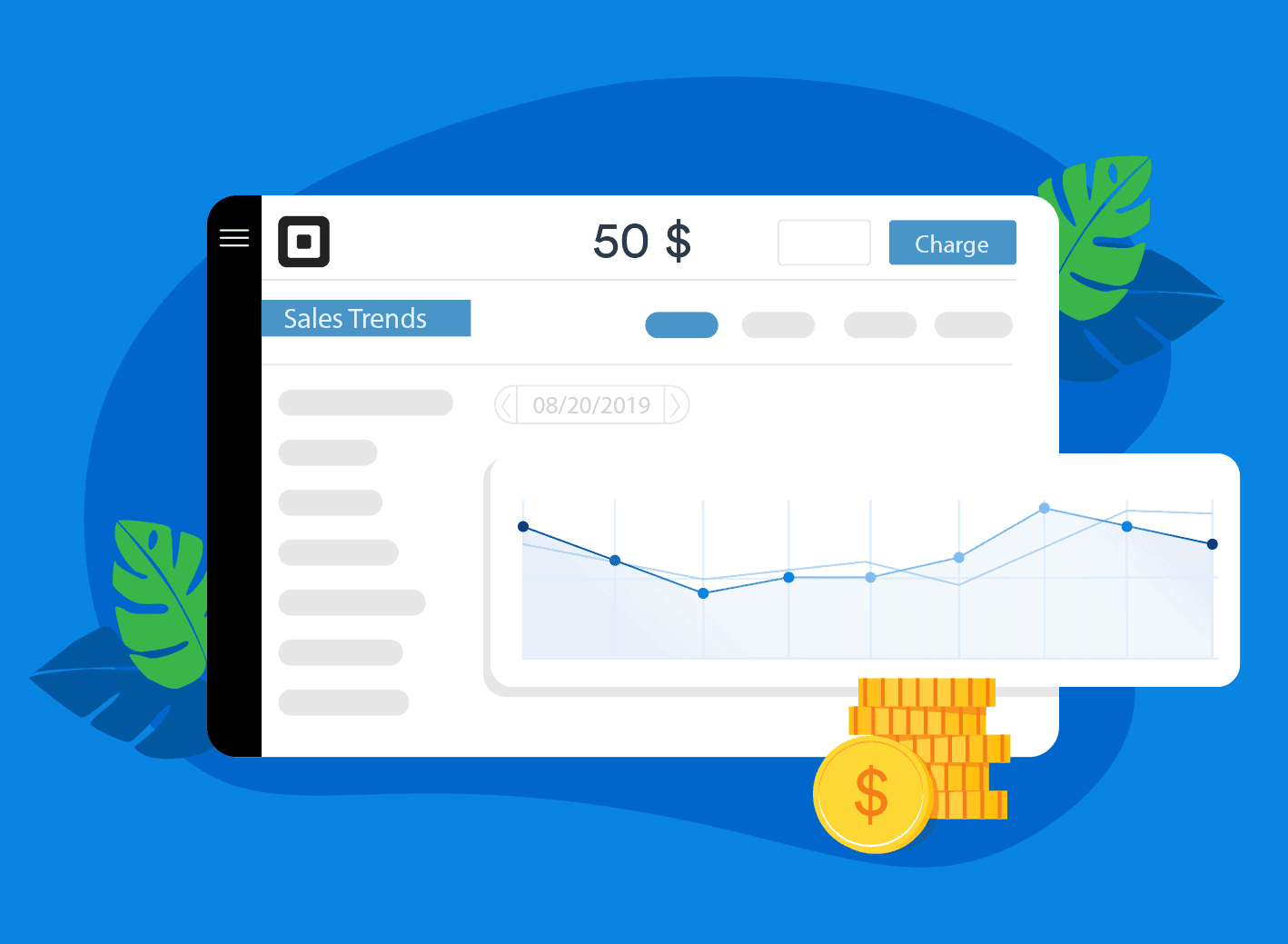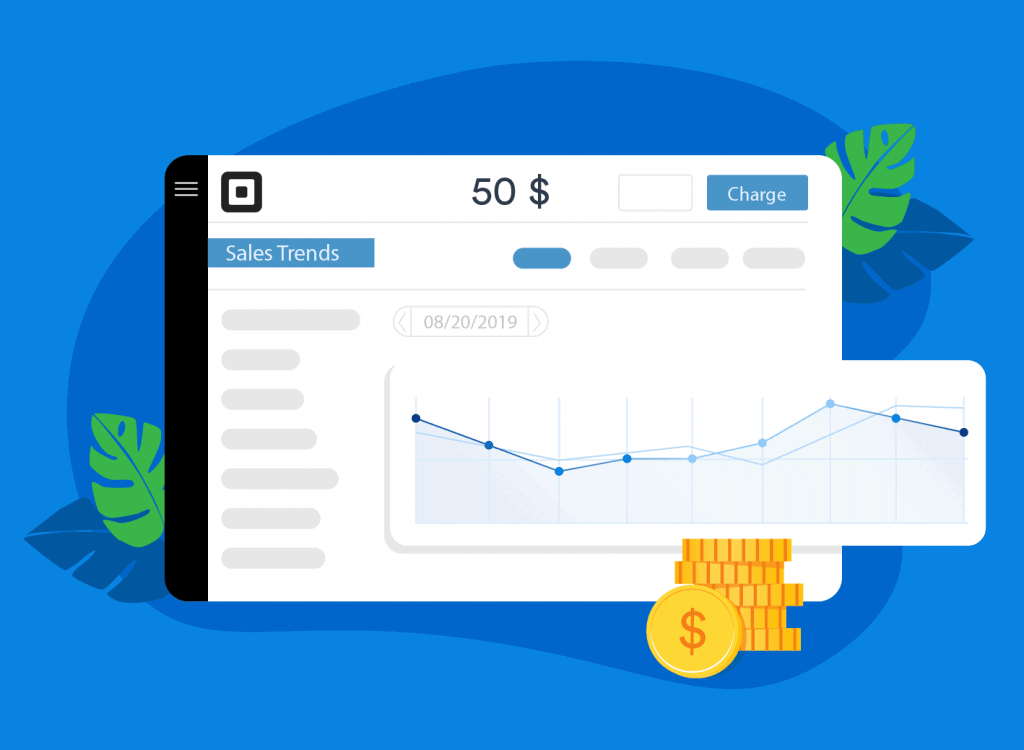 Square's POS reporting capabilities are among the most popular features Square offers. The system's reporting consistently receives praise from users.
They can run reports on a variety of metrics and claim Square's reporting is both comprehensive and intuitive.
Square POS Reporting enables Square customers to keep track of their inventory levels. They can tell the system how many of each product they have on hand and it will automatically add that item to the inventory as it sells. They can also set custom quantity alerts and low stock alerts to let them know when to reorder products.
For many business owners, Square POS is a perfect solution for processing sales on the go. The app features offline mode, so users do not need an Internet connection. It also features an automated customer database that keeps track of each customer's payment method. It also sends digital receipts to customers. The Square POS system also offers comprehensive reporting, which enables the user to search through previous transactions.
Square POS Reporting also includes insights on customer feedback. This allows you to track customer retention trends, identify which locations are doing better, and contact those customers who have lapsed. If you want to keep track of your customer base, you can even send out coupons and refunds. You can also use Square's marketing suite to reach out to your lapsed customers.
Square POS provides detailed analytics for business owners. This helps them make more informed decisions about their businesses and spend less time on paperwork. It's also free to use, and its software and hardware are free of cost. In addition, you can customize it to fit your unique needs. If you need more advanced inventory management, consider purchasing a Square for Retail or Square for Restaurants solution.
On top of that, many users rave about how accurate Square's reporting is. We don't run across many complaints about Square's reporting.
On the contrary, many users actually claim that Square's reporting is a key reason they chose the platform over its competitors.
WINNER: Although Square offers free reporting that's both accurate and easy to use, Vend's reporting is significantly more powerful. Therefore, we call Vend the winner—by a hair.
Customer Sentiment on Additional System and Company Attributes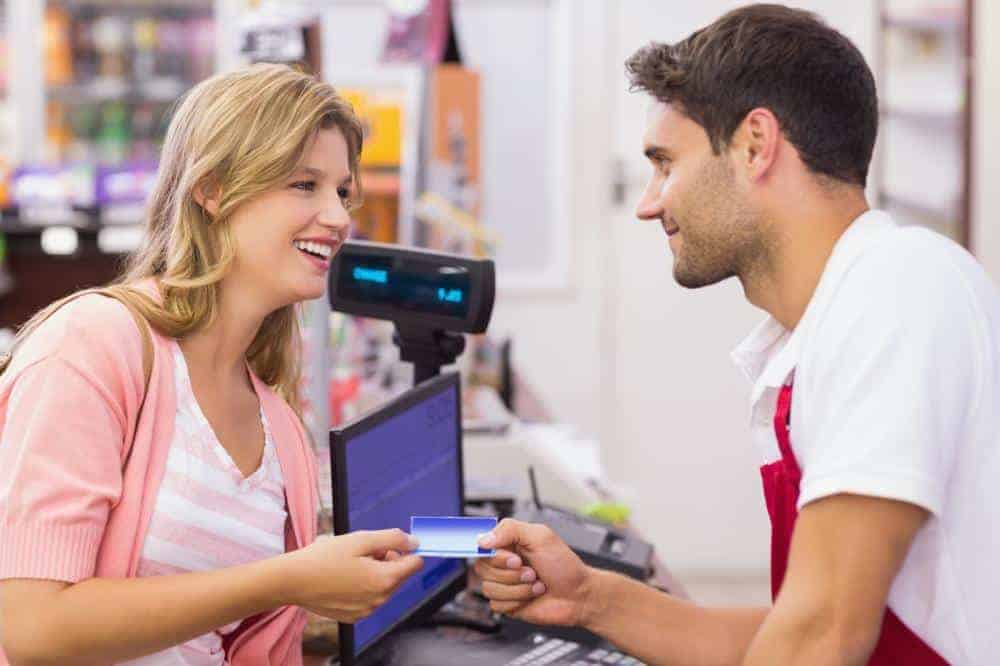 More goes into system evaluation that software features. When evaluating systems you should also consider additional variables like ease of use, price, and POS hardware (covered below).
For this section, we looked into user reviews from multiple, prominent user review sites. We collected ratings and compiled them into one aggregate score for each area we reviewed. Let's see how Square and Vend compare when it comes to these additional attributes.
Pricing
Pricing is not something we collected user ratings for, but it's an integral variable in the decision-making process.
Vend offers three pricing tiers, each with added features as they increase in price. Their "Lite" package starts at $99/month and their "Pro" package starts at $129/month. Vend also offer an enterprise package, which is quote-based.

Square, as mentioned above, is free to download and use. However, the free version includes limited features and many businesses need more than those.
Square makes up for this by offering fee-based add-ons, allowing businesses to beef up their system to meet their needs.
WINNER: Square, simply for supporting startups and bootstrapped businesses with its free version.
Ease of Use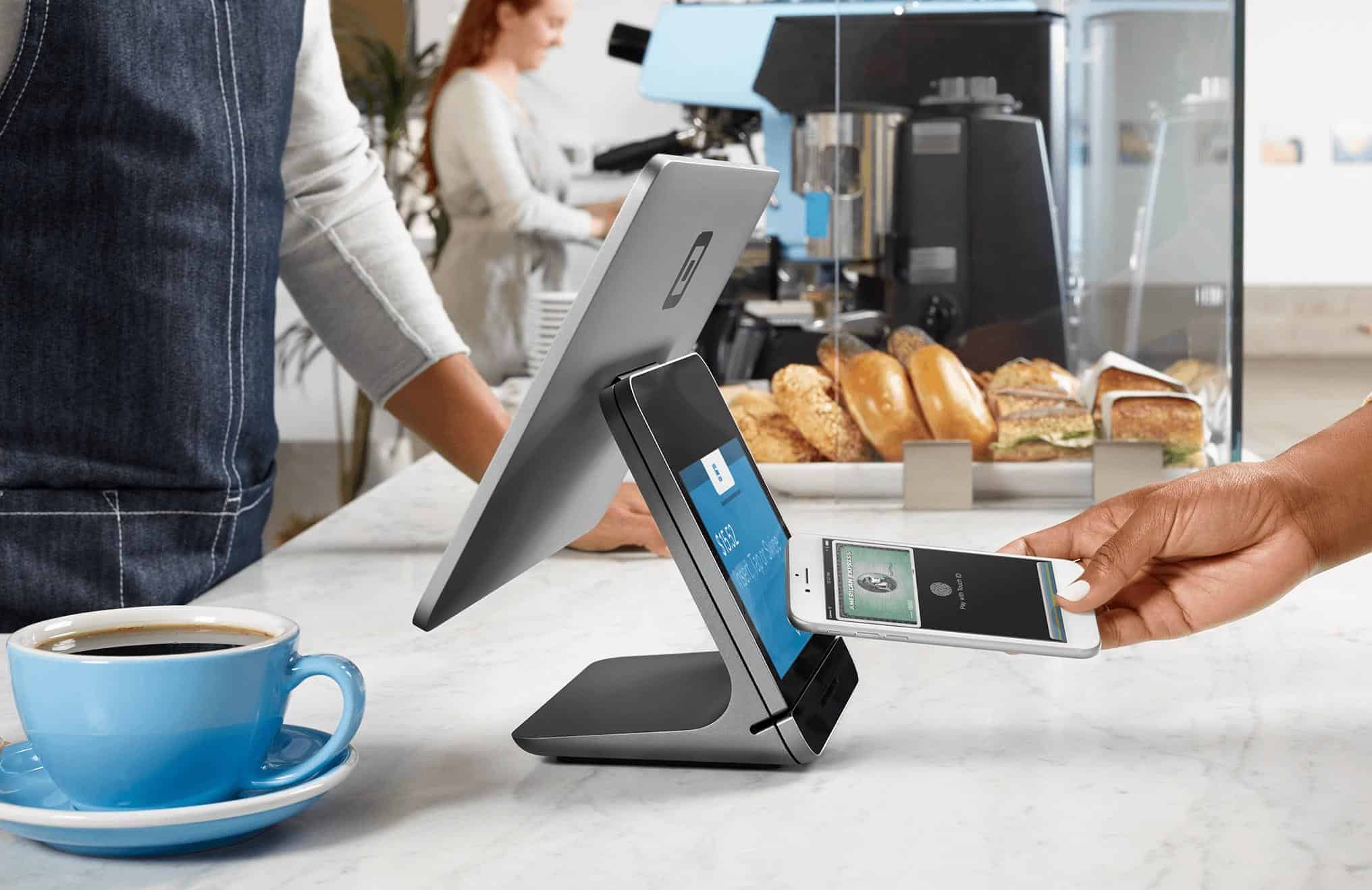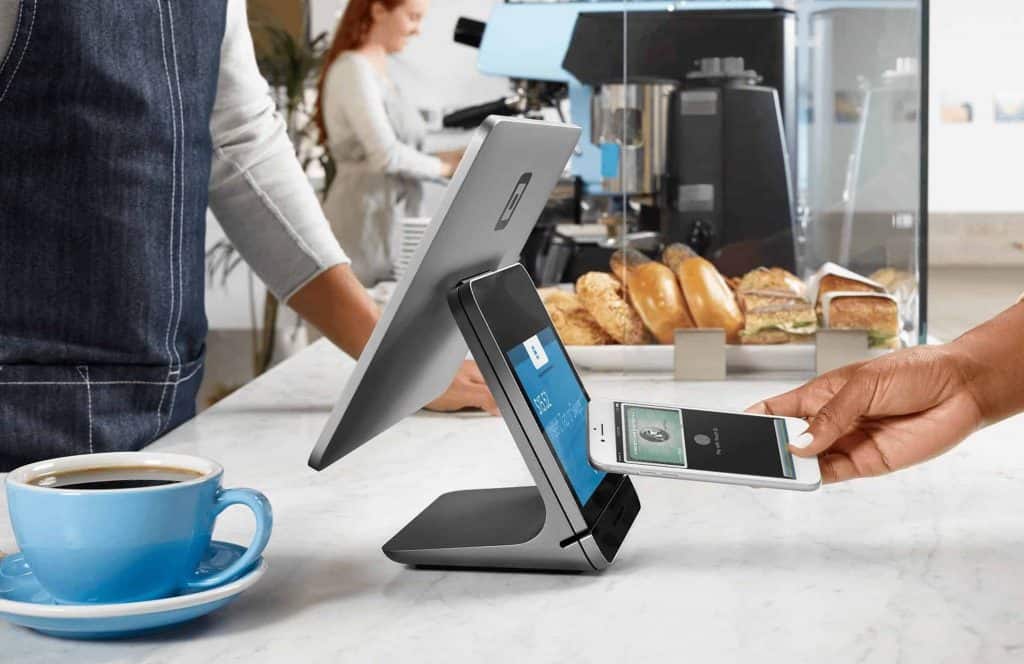 Vend's Composite Score: 8.9
Square's Composite Score: 9.4
WINNER: Square
Features and Functionality
Vend's Composite Score: 8.1
Square's Composite Score: 9.1
WINNER: Square
Customer Support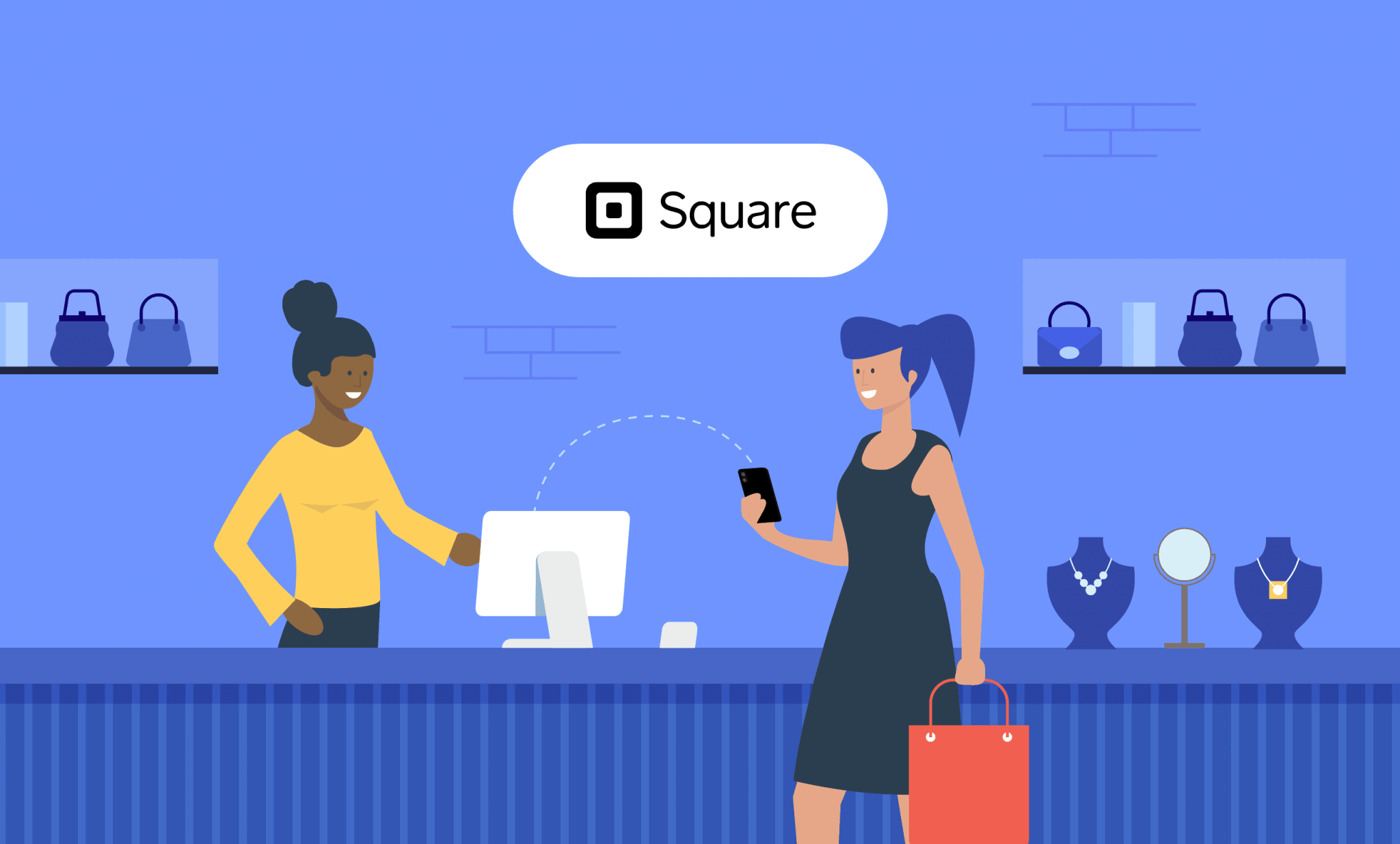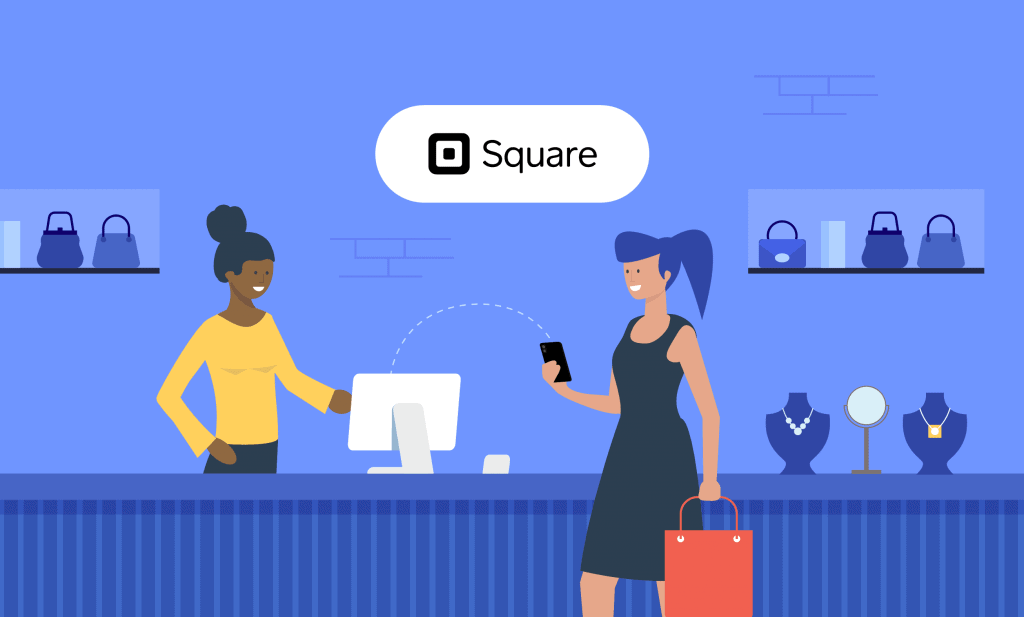 Vend's Composite Score: 8.3
Square's Composite Score: 8.5
WINNER: Square
Value for the Money
Vend's Composite Score: 8.9
Square's Composite Score: 9.3
WINNER: Square
Overall System Rating
Vend's Composite Score: 8.5
Square's Composite Score: 9.2
WINNER: Square
Vend vs. Square: POS Hardware
POS software needs hardware to operate. Here, we take a quick look at the POS hardware offered by Vend and Square.
Vend POS Hardware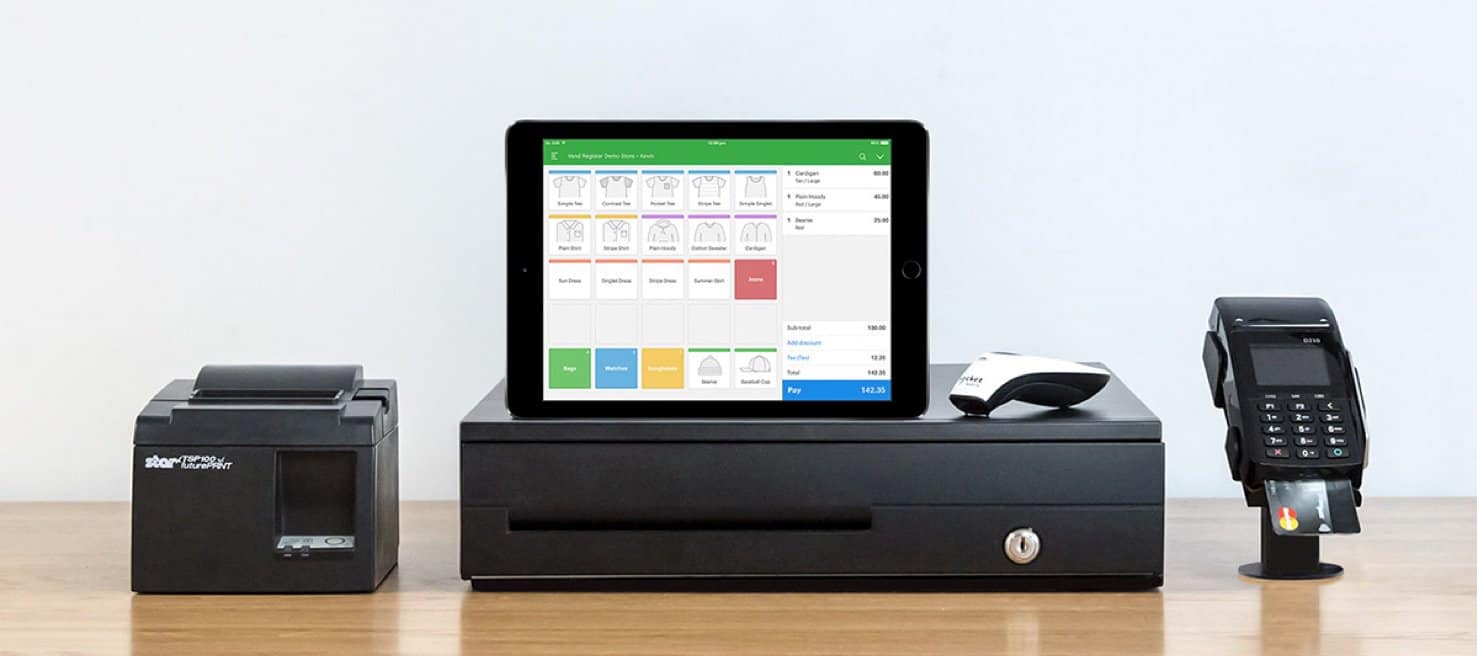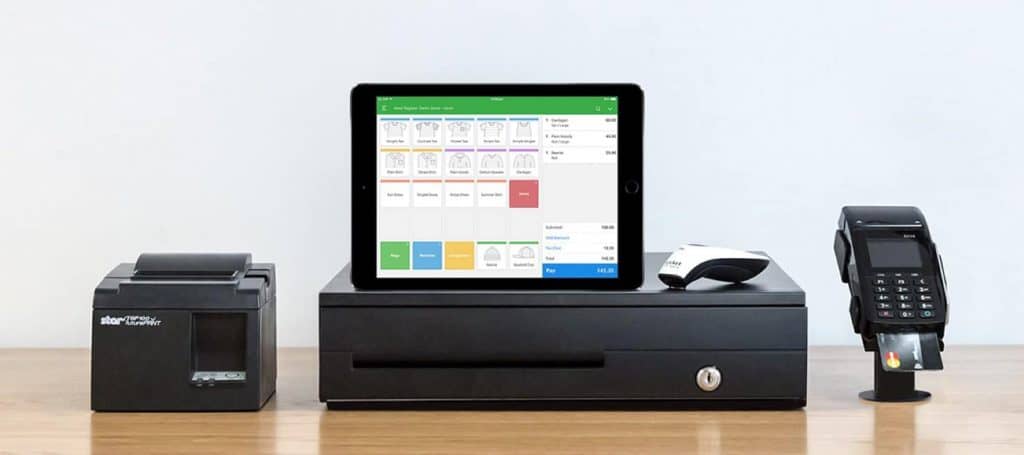 Vend sells hardware on its website, both in pre-packaged bundles and individual components. You can purchase hardware directly from the Vend website.
It sells 12 hardware bundles and the most basic of those starts at $590. Its individual components vary in price depending on the components you need and the model and brand you choose. Vend also provides a comprehensive list of third-party hardware that is compatible with its system.
Square POS Hardware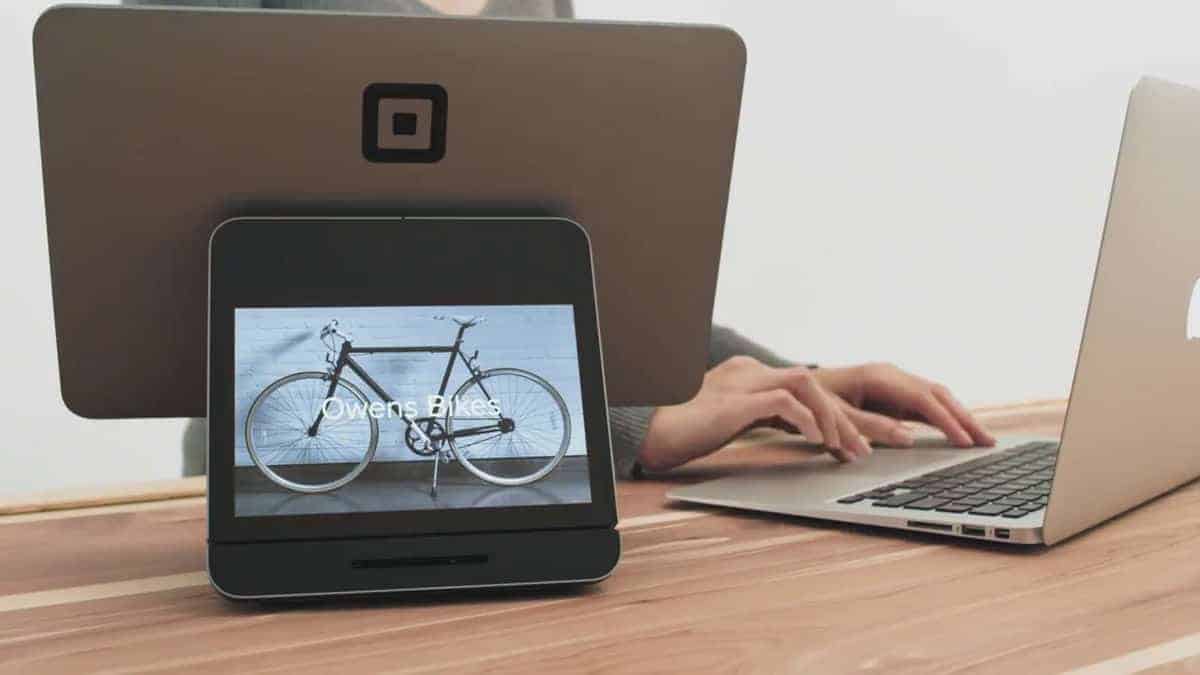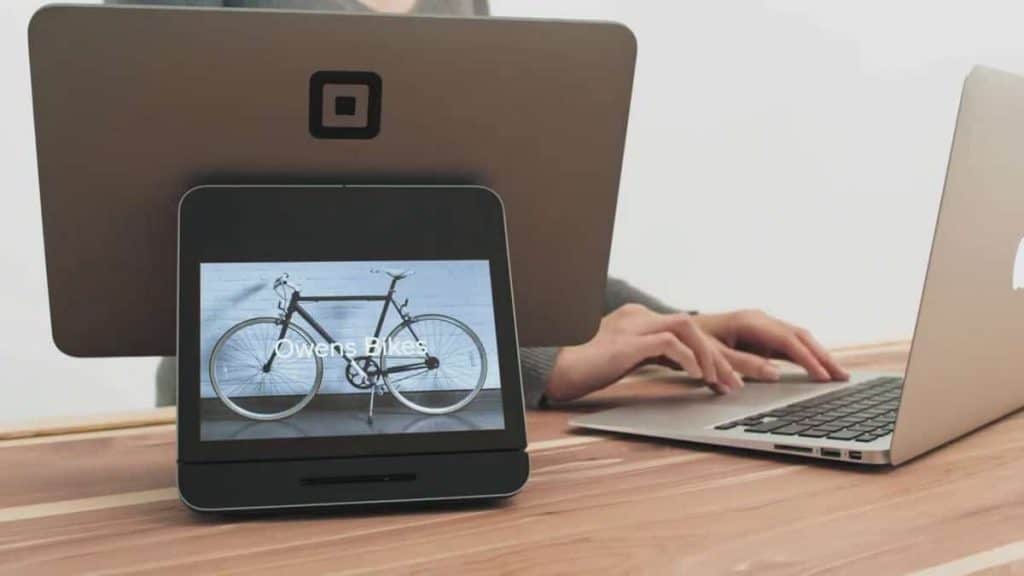 Square manufactures a few of its own hardware components. These include Square Register, a fully integrated POS solution complete with a touchscreen monitor, card reader, and detachable customer display.
Square also produces the free card reader it provides with its free software.
Aside from that, Square sells third-party hardware components from leading manufactures. You can purchase them individually or in pre-packaged bundles from the company's site. Bundles start at $525 and there are nine of them to choose from.
WINNER: We call a draw here as well. Vend sells a broader selection of hardware but Square knocks it out of the park with Square Register.

Which System Would Best serve Your Needs?
Square outscored Vend in six categories, while Vend won two categories and the two systems tied three times.
Square is the most widely-used POS system in the world with over two million customers across the globe. But, Vend is a powerful system in its own right.
Square is a great choice for new, small, and budget-restrained companies. All you need is an idea and a service or product, and Square can facilitate your success.
Vend offers a robust system with more powerful software features and system flexibility. We would recommend Vend for more established businesses looking to grow and scale.
The best thing you can do it deeply research the systems you shortlist. This will help you find the one that best fits your needs, budget, and business growth plans.
Have you already shortlisted Vend and Square? If so, we suggest you continue your evaluation by checking out our full review of Vend, as well as our comprehensive Square review.