(Last Updated On: July 24, 2023)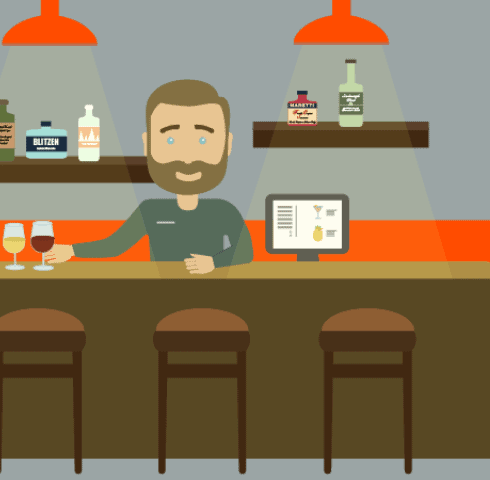 As a restaurant owner, you know that quality food and outstanding service are the keys to customer satisfaction and retention. These are pivotal for your restaurant to succeed.
Americans today are spending 48% of their total budget at restaurants, which is good news for you (Source).
However, the pressure is on to make it a memorable meal that keeps them coming back for more.
In order to beat out the competition, your restaurant's atmosphere and experience are other important factors you must consider to keep your customers happy.
This includes the music you play, lighting and decor choices, cleanliness and more. But, all of that means nothing if you don't have your most important sales tool; your point of sale system.
If you use an outdated POS system or one prone to shutting down, you are putting your business at risk. If you're not using one not all, you're missing out on opportunities to upsell, provide better service, and improve your overall revenue.
So, Why Exactly Should My Restaurant Use a Point of Sale System?
A POS system is both the software and hardware used alongside the card reader for accepting your customers' payments.
It creates a completely connected system between your hostess, servers, kitchen and back office. There is no guessing on sales transactions or inventory management, as all that information is housed for you in one easily accessible place.
If you aren't using a POS system, it is a necessary business tool you need to seriously consider.

Here are the top 10 benefits of using a POS system in your restaurant.
1. Correctly tracked sales
You handle a high volume of cash and credit cards every hour of every day. Your old school cash register system forced you to do everything manually, but those days are gone when you install a modern POS system.
It tracks each sale you make with ease and accuracy. The information allows you to make better-informed decisions for your business.
For example, you can see what menu items are the most popular at the end of the day, so you can better prepare for tomorrow's demand. The valuable tracking capabilities open up productivity time for both you and your staff to focus more on serving customers.
2. Hassle-free transactions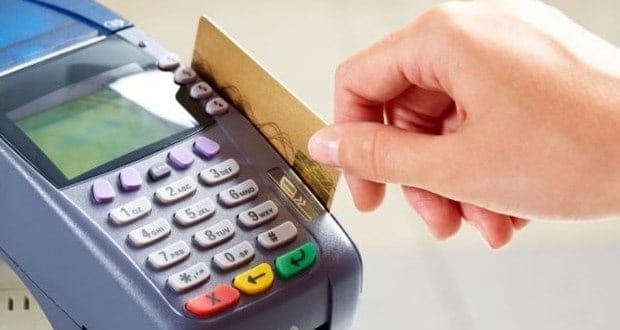 Nowadays, 92% of consumers read restaurant reviews. A restaurant that takes care of customers in a timely, hassle-free manner will help influence positive reviews online.
A POS system can help with transactions. It handles your credit and debit card processing, which eliminates the need for separate systems. Some of the older registers forced you to use multiple pieces of software and hardware to process a transaction and print out a receipt(using kitchen printers), but most Restaurant POS systems offer an all-in-one solution.
Therefore, your credit and debit card acceptance rate is faster, easier and more secure. Both your staff and customers will thank you for the upgraded transaction system.
3. Better managed inventory
A headache for any restaurant owner is how to efficiently track inventory, especially when you have multiple deliveries and packages coming in. A POS system helps you better manage what is in stock, by providing an accurate and up-to-date snapshot of available items.
It tracks details about each product such as number of sales, date of sales and price. It automatically tracks and controls inventory through a scanning process, rather than manually to free up your time and resources for other business priorities.
A huge benefit a POS system has is its ability to analyze previous sales data. This will help you make smarter buying decisions in the future. This inventory analysis is a necessary component to manage your budget, as well as make changes that positively impact your finances.
4. Higher security
As mentioned, the tracking capabilities on a POS system help you keep tabs of all sales completed in a given timeframe. An additional side benefit of this capability is that it keeps your staff accountable for all sales rung up and maintains a hold on employee theft.
For example, this feature might prevent employees from giving out a discount to friends when they are not authorized or allowed.
While you always want to assume the best of your employees, it doesn't hurt to know you have a strong, high-quality system with trustworthy transaction data.
5. Stronger business reports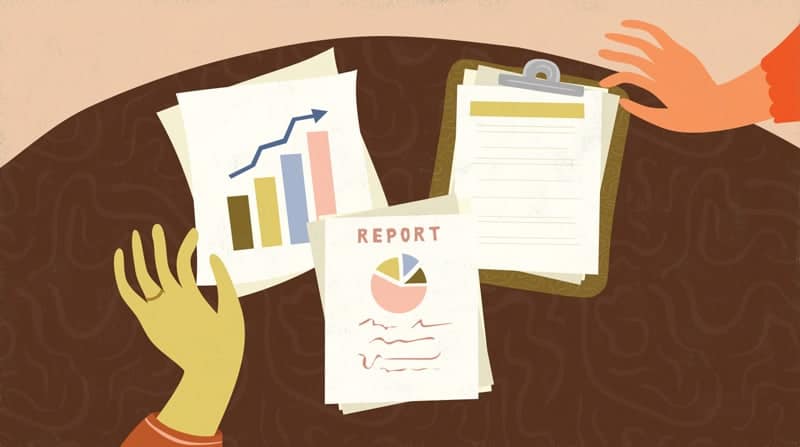 A huge benefit of a POS system is the detailed reports it generates.
Due to all the information it records through the system, it creates reports on sales, credit card transactions, individual employee sales, stock, inventory, profit and loss.
This can be done on any terminal, at any time for real-time information on your business. You can use these to determine the most popular business hours or what menu items are costing you more dollars than they are bringing in.
The POS system reports are highly valuable as you make business decisions and adjustments for a more efficiently run restaurant.
6. Continuity with your kitchen
Rather than your servers running back and forth from kitchen to bar to the table, the POS system automatically sends tickets directly to the kitchen when they are entered.
This eliminates any confusion with messy handwriting or additional notes, as the POS is very specific and clear enough for anyone to understand. You can program the system to send menu items to different kitchen stations. Also, ensure that all orders are properly and promptly placed.
Customers and staff alike will be pleased with this increase in food delivery time and correctly placed orders.
Massive impact on your kitchen processes
There are many things that need to happen in order for food service to run smoothly – front-of-house, administrative and the back of house. For the cooks and chefs, this means that they have to manage a lot of different tasks, such as inventory counts, taking ticket orders, and cooking. All of these tasks can be automated, allowing your team to have more time to focus on the quality and speed of their work.
In a kitchen automation system, each ticket is matched with its assigned prep task and then sorted in order of priority by your staff members' current availability. The system then synchronizes timers between all workstations, and each cook is sent a signal when they need to start prepping their task. This helps to reduce wait times for each party, improving the customer experience.
Improves operation of staff members
Kitchen automation can make a massive difference in the overall operations of your food service business. From reducing the amount of manual labor required to increasing the consistency of your products, it can have a huge impact on your bottom line.
By automating the cooking process, you can eliminate human error and ensure that each meal is cooked to your customers' expectations. Additionally, automation can help to save on costs by reducing the amount of waste that your kitchen creates. For example, by using a recipe that has been analyzed and measured, you can ensure that only the amount of ingredients needed are used. This can help to reduce your food costs, especially if you have to dispose of unsold or expired food at the end of your shift.
7. More loyal customers
Whether you operate a small restaurant or own multiple locations, a customer loyalty program makes a significant difference in returning customers. If you're looking to increase retention and foot traffic, your POS system can help with this also.
It supports restaurant loyalty programs that provide incentives and discounts to your returning customers.
For example, if you have a promotion running that states if a customer buys five coffees, the receive the sixth for free, the POS system can program those details in for a seamlessly recorded transaction.
8. Labor management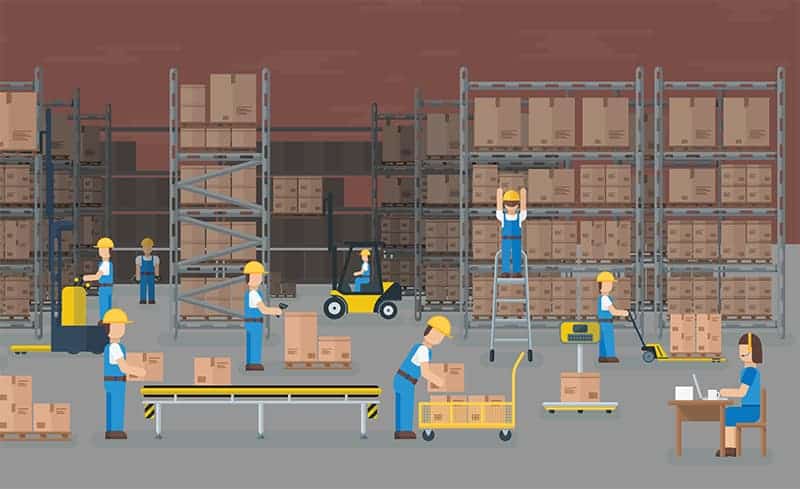 Recent data found that 76% of restaurateurs are looking for labor-management resources in their POS.
Fortunately, the right POS system can indeed answer that call. It effectively takes over the time and attendance component of your labor management.
Systems include time clock functionality, so your employees can clock in and out on a POS terminal. It also ensures high-level security by controlling access to sensitive information and controls such as voids, discounts and refunds. A POS system gives you stronger financial security and streamlined time management.
9. Better menu display
Your employees spend less time searching for a menu item after you use a POS system to program a beautifully designed display for them to use. It enables you to divide your menu up into similar sections, such as appetizers, main entrees, drinks and desserts.
Rather than an old register where each price is manually entered or items are scattered, using categories helps staff develop a faster checkout routine. The biggest benefit of this feature is a smoother, faster checkout process for your customers.
10. Streamlined accounting
Not only will you clear up your own headaches with a POS system, but your accountant will thank you as well. With the detailed tracking and reporting, your accountant won't need to sort through countless receipts and wonder what might be missing.

Best of all, many POS systems import all of your data directly to accounting software, making everyone's job that much easier. You'll wonder how you ever did it all manually after using the modern system.
Wrapping It Up
Ultimately, the benefits of a POS system are increased productivity, stronger tracking, better management and more satisfied customers. While the setup and financial investment may seem daunting at first, it is worth it for the strong return and rewards your business will reap.
Whether you are running a counter service or upscale restaurant, now is the time to make the change for an increase in satisfied customers. With the addition of a POS system, you can focus on what matters most; the quality of your food and service for your customers.