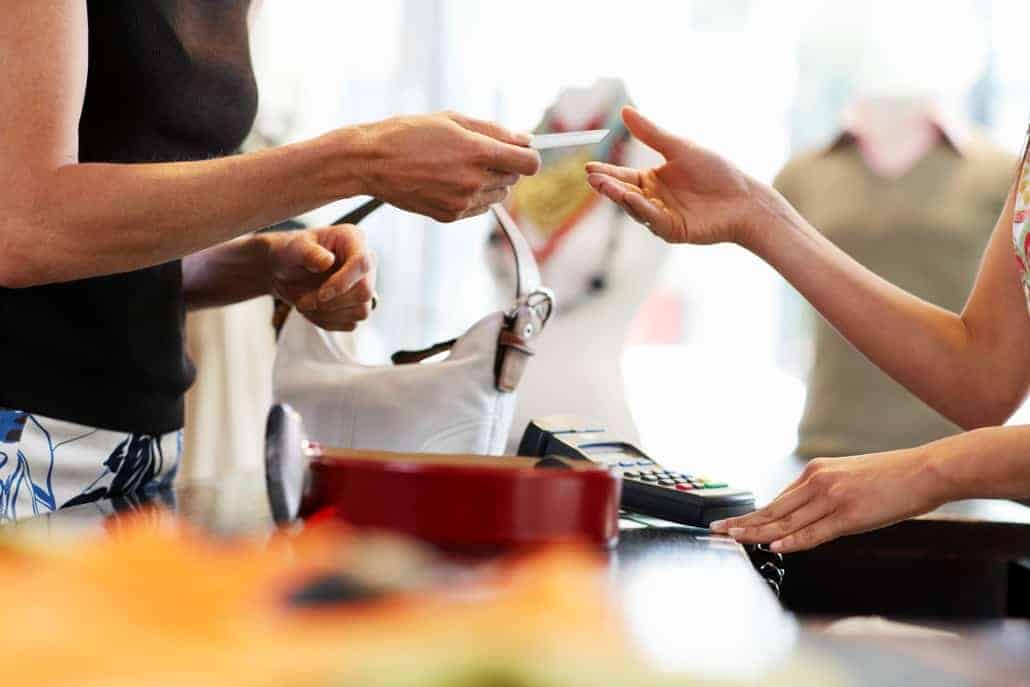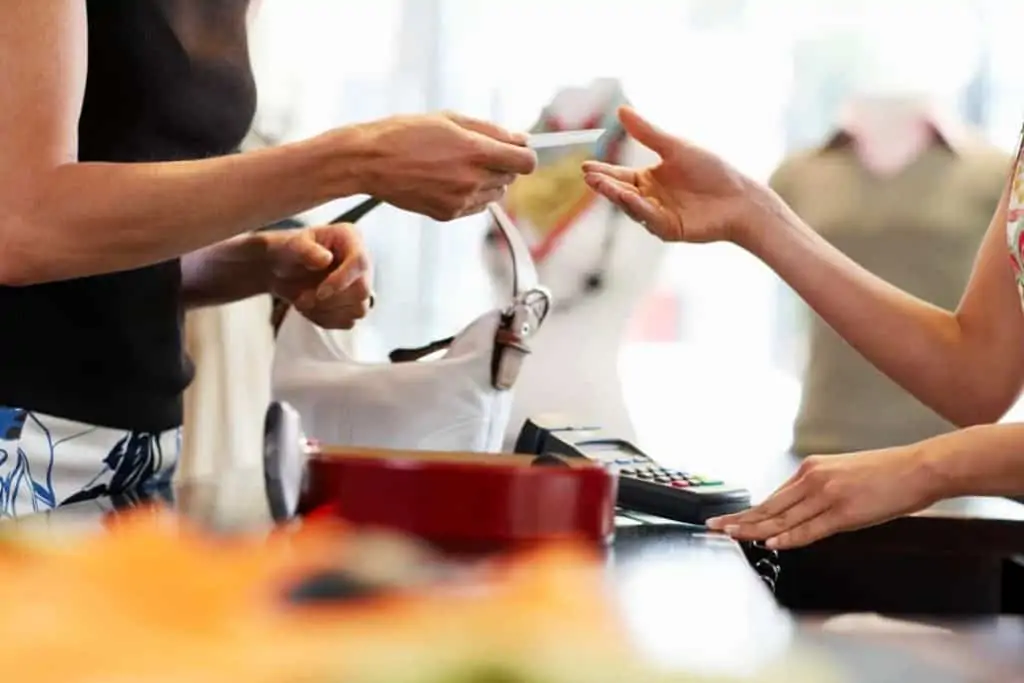 Thrift stores are constantly bogged down with overhead expenses, inventory management, and the need to secure merchandise.
The best thrift store POS system should be capable of segmenting inventory items by size, color and type options. Additionally, it should help you manage transactions and cut costs. 
In addition to keeping a real-time track of each SKU, the system should also allow you to match the various clothing items with appropriate accessories. Although thrift shops are retail businesses, you'll need robust software with specific features in mind.
Consider features like inventory management, omnichannel capabilities, custom pricing, and the ability to set discounts. Other capabilities that will come in handy include seasonal planning, layaways, and seasonal planning.
Before we dive in, let's take a look at our top five picks:
ThriftCart – Robust POS Designed for the Reuse Industry
NCR CounterPoint – Highly-Advanced Features
Microbiz – Most Robust Inventory Management
ThriftOs – Thrift-Store Specific Features
Secure Retail – Easiest to Use
Rapid POS – Best Multi-Location Solution
To learn more about what each system can do for your thrift store, continue to our complete review below.
The 6 Best Thrift POS Systems & Software Picks
| POS SYSTEM | HARDWARE COST | SOFTWARE COST | PROCESSING FEES |
| --- | --- | --- | --- |
| | about $1,700 per register station, but you pick the non-proprietary hardware pieces | Starting at $50/month/store | Varies by customer |
| | Starting from $1,190 per license | Standard packages start at $40/mo | Depends on your preferred processor |
| | Depends on the hardware components you need | Quote Required | Varies from one credit card processor to another |
| | Quote-based | Quote-based | Quote-based |
| | Quote-based | Quote-based | Depends on the Payments processor you choose |
| | Depends on the hardware components you need | Contact the provider for a quote | Depends on your preferred payments processor |
1. Robust POS System Designed for the Reuse Industry: ThriftCart POS

ThriftCart is a cloud-based, POS and inventory management system built specifically to meet the needs of thrift stores. Few POS experts would disagree that it's the best thrift store POS solution on the market. Let's explore why.
Highly Customizable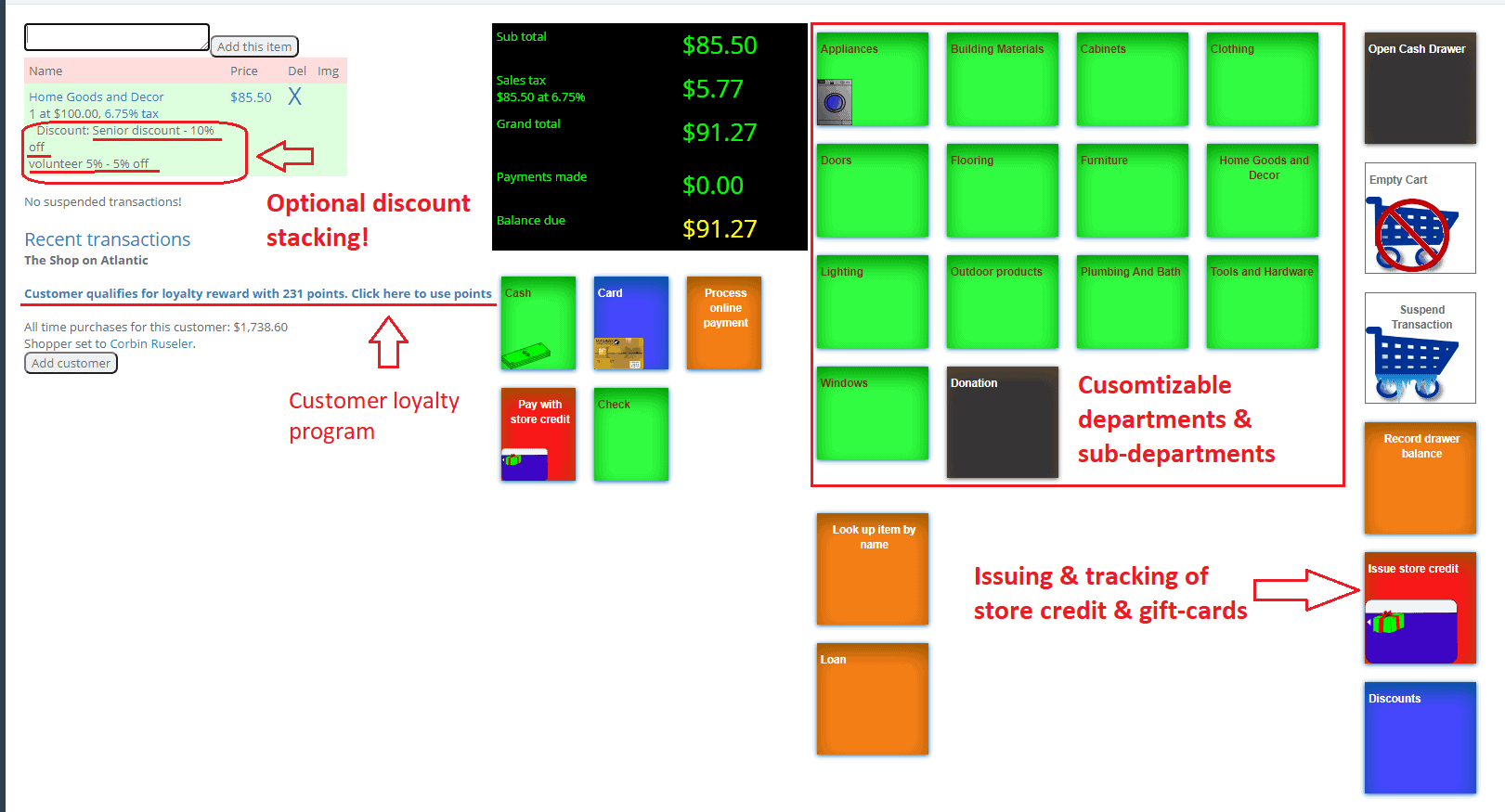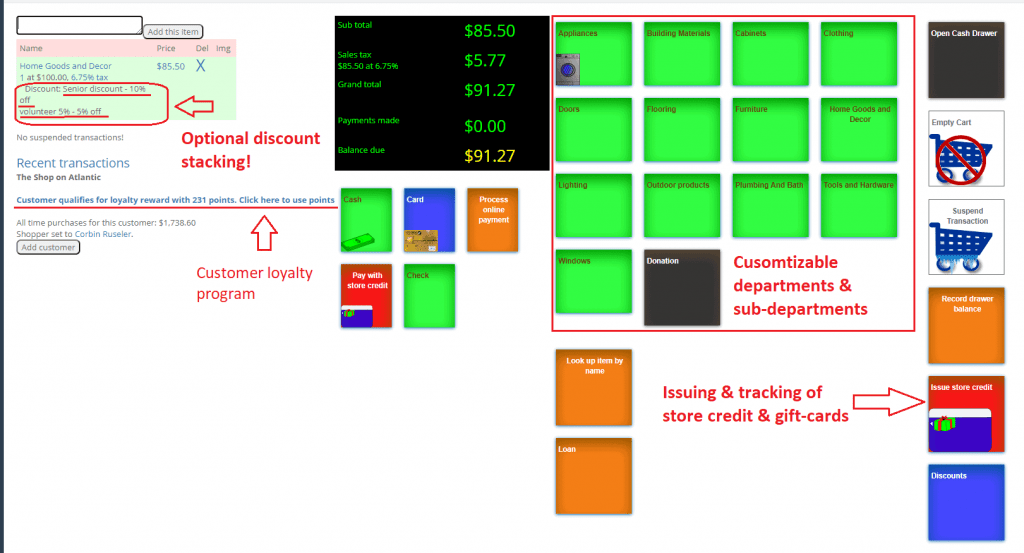 Every thrift store operates differently. Being able to customize their POS system to align with internal operating processes is invaluable to thrift stores. ThriftCart lets users customize everything from barcodes and coupons to loyalty programs, gift cards, inventory management, and checkout procedures.
Diverse Inventory and Pricing Management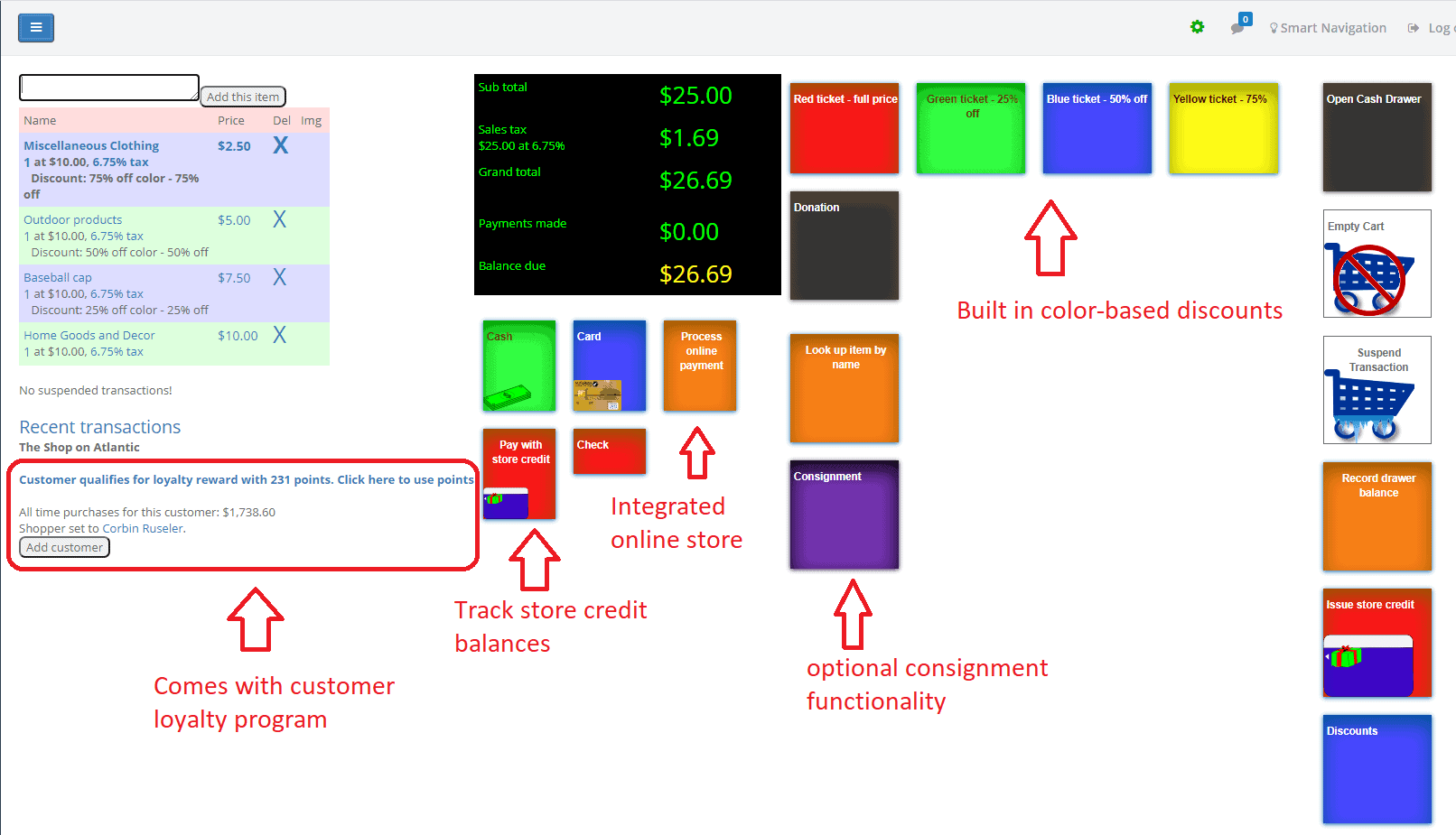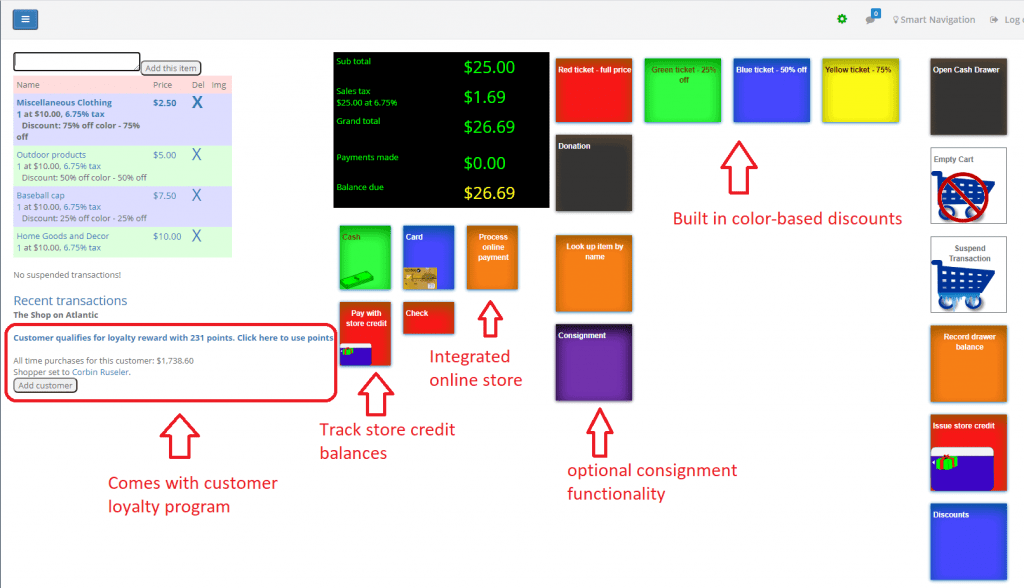 Thrift stores manage inventory and pricing in multiple ways. ThriftCart caters to this by allowing users to customize how items are tracked and priced.
Users can place SKU barcodes on individual items. They can also designate one price for all items in a specific category, such as t-shirts.
Alternatively, users can use a hybrid approach and place barcodes on higher-value items and use category pricing for cheaper items. ThriftCart supports all of the above to give users options around how inventory is managed and priced.
Automated Donations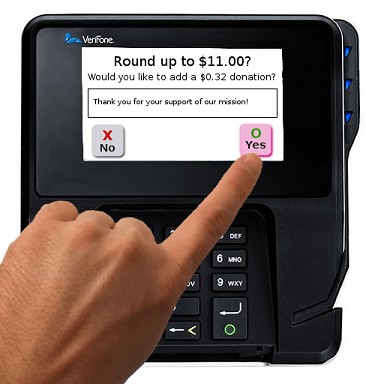 Thrift stores are often nonprofits whose proceeds go to a specific cause, like Salvation Army and Goodwill. Many shoppers who pay with cards will opt to round their purchase up to the nearest dollar as a donation when asked.
ThriftCart prompts employees to ask customers if they'd like to round up to the nearest dollar as a donation.
Best-in-Class Customer Support
ThriftCart is known across the industry for offering superior customer support. The support team is easy to reach. Plus, they take the time to understand each customer's use case and offer personalized suggestions on how to improve service.
Get A Free Quote
2. Thrift Software with Advanced Features: NCR CounterPoint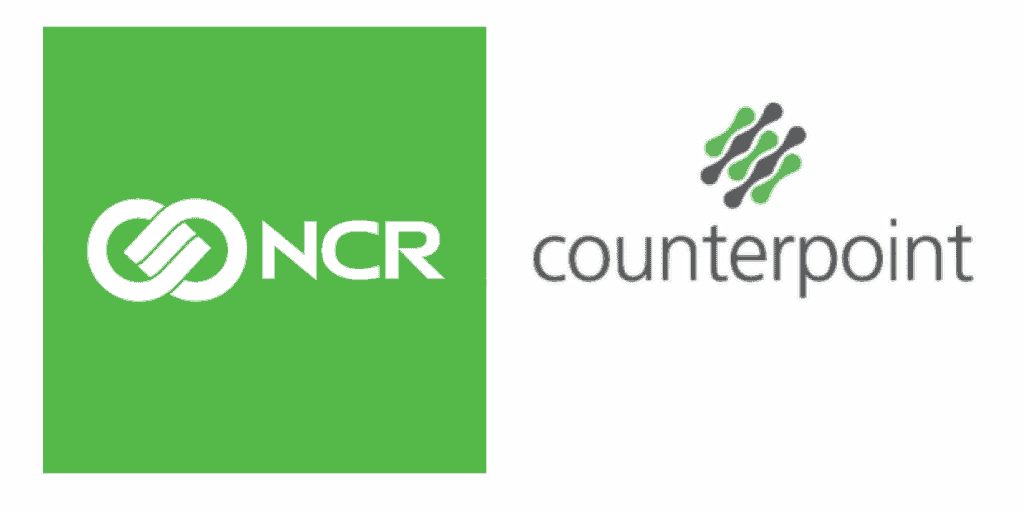 The consignment store POS system by this provider is specifically designed to meet the requirements of any discount or thrift retailer.
As such, it features all the capabilities you need to gain control over the inventory while offering an intuitive customer interface. You will also love the ability to generate donation receipts that have Tax ID numbers offered by the system.
Other capabilities you will come to like about the NCR thrift store POS system include:
Speedy Checkouts
In order to speed up the checkout process in your thrift store, CounterPoint software features Authorization capabilities. Additionally, the provider offers an easy-to-use, touchscreen point of sale units. As you will come to learn, the system is also easy to learn for new seasonal and volunteer employees.
For thrift store owners and managers, the system offers an all-in-one business management solution. As such, you will be able to manage such things as returns, sales, layaways, employees and even customers with ease.
Industry-specific Inventory Manager
Inventory management is one of the challenges thrift store managers and owners have to face every day. However, managing this diverse inventory does not have to be complicated and time-consuming. With the NCR CounterPoint Mobile solution, you can easily and conveniently manage your inventory from your hand.
This solution allows you to carry out physical counts and inventory adjustments as well as receive orders. With this system, you can easily accomplish such inventory management tasks whether you have a PO or not. Additionally, the system will give you complete inventory visibility, including prices, quantities, and availability of items across multiple locations.
NCR CounterPoint POS System Downsides
You may find it relatively hard to update the POS software when the time comes.
Get A Free Quote
3. The Best Windows-Based Apparel POS System: Microbiz

In order to attract and retain customers, you will need to offer a vast array of fashion items and accessories at discounted prices. As most of thrift store owners can attest, such requirements are challenging to meet.
To ease this burden, you will need a POS system that makes it easy for you to buy smart, lower distribution costs and runs efficient operations.
In addition to helping you achieve these, the Microbiz Thrift and Dollar store POS system will boost sales and profitability in your store. Some of the Microbiz POS features that thrift store owners have come to like include:
Inventory Manager
One of the things you will like about this software is the multi-dimensional inventory management grid. This feature allows you to manage items with multiple attributes, such as size, type, color, and width, among others. The system will also ensure that you have an easy time managing markdowns, including group markdowns, multi-buy promotional pricing, quantity pricing and bulk discounting.
The software is also capable of breaking down bulk inventory consignments. This being the case, the software allows you to receive items by box or case and then sell them individually. Microbiz also allows you to manage back and special orders with ease.
Kits/Bundled Items
As you will learn later in this guide, accessory coordination is one of the functionalities a POS system for thrift stores should have. The Kits or Bundles feature on Microbiz is meant to help group or bundle the inventory items in your store. In this case, the software allows you to match the various clothing items you have in stock with their matching accessories. This will allow you to sell related items as a package and at an affordable rate.
Microbiz POS System Downsides
Although the Microbiz Thrift store POS system is a great solution, it lacks accounts receivable capabilities. Again, you may have to wait for a response from their customer support team.
Get A Free Quote
4. Thrift-Store Specific Inventory Management: ThriftOs

The InfoTouch POS provider has unveiled a premier operating system for Thrift store retailers, the ThriftOs POS solution.  According to most of its current users, this software is relatively easy to use and accurate. The POS system is essentially meant to boost sales and donations, optimize the inventory as well as cut costs and losses in thrift stores.
In order to allow for this, the software is loaded with an assortment of industry-specific capabilities, such as:
Loss and Shrinkage Reduction
In order to reduce losses in your store, this solution features item verification and improved pricing. Additionally, the system helps you avoided 'guessed' discounts that can result in inconsistencies and losses. It will also improve accountability by tying payments to the responsible cashiers.
By offering you a complete overview of the inventory, ThriftOs makes it easier for you to identify where shrinkage may be occurring in the store.
Cashier Management
The software features simplified tools to give you a detailed overview and control over cash operations. Over the years, such tools have been proven to help thrift store owners improve accountability as well as streamline cash handling and processing. In addition to clock In/Out capabilities, the software features sales contests and incentives, and multi-level security Authorizations.
ThriftOs POS System Downsides
The provider does not disclose pricing details on its official website.
Get A Free Quote
5. Most Extensive Features: Secure Retail

The S-Tag retail POS solution by Secure Retail was developed by thrift operators with at least 50 years of experience in the fashion industry. As such, you can rest assured that the system has the tools you need to manage thousands of one-off and unique inventory items across multiple categories.
To make sure your POS terminals are protected, make sure you regularly train your employees. You may want to schedule a training session separately from your overall store security training. Train employees on how to identify tampered terminals and secure them from theft. Also, teach employees to change their passwords often and use strong passwords. They should also follow the steps outlined above for the POS terminals. In addition, they should never use the same password on two different devices.
A good POS system should also have split payment functionality. For example, a customer may wish to pay with two different cards and cash. The system should be able to apply the split payments to the appropriate ledger accounts. In addition, the software should support accessory coordination. This is crucial for thrift stores. You can pair clothing items with matching accessories and sell the combined items at a discount. Using this feature can help you keep track of back orders and special orders.
Another way to secure your POS is to disable script execution in the address bar. You can do this in Internet Explorer by preventing the address bar from showing the URL. You can also choose to use Microsoft Edge for this purpose. To use Retail Cloud POS, the URL of the application must be copied to a store worker's desktop. Then, they can log in and enter the password, and the system will verify the login credentials.
The solution is also equipped with extensive data and reporting capabilities to influence decision making in your store. Other aspects that make the Secure Retail Thrift POS stand out from other solutions include:
Pricing and Tagging
With this feature, you will have enhanced control over the production of items as well as the dollar value associated with the retail items. Based on your pricing goals, this solution is designed to offer you real-time and accurate feedback. Again, training your staff to use this feature is relatively easy.
Promotions and Discounts
The Secure Retail thrift store POS system has the tools you need to implement and manage discounts as well as promotions. With this solution, you will be able to manage specific promotions and discounting at the category, product or even store-wide level. The solution will also keep you updated on how each of the promotions you run has impacted on sales.
Secure Retail POS System Downsides
Get A Free Quote
6. The Best Multi-Location Thrift Store POS Solution: Rapid POS

Are you searching for the best multi-store clothing and apparel POS system that keeps you updated on the recent trends? You should consider getting the Rapid POS Thrift POS system. For enhanced simplicity, the provider offers a cloud-based thrift store POS register, e-commerce website, and an inventory management solution.
This all-in-one POS system can run from almost any Android, Windows, Mac or iPad device. You will also find this solution to be relatively affordable. As a matter of fact, the provider offers a 30-day free trial without the need to give out your credit card information.
If you're in the market for a new point-of-sale system, you may want to consider Rapid POS. Designed for agencies and SMEs, Rapid POS provides end-to-end retail solutions for Windows. Features include Dispatch Management, eCommerce, Multi-Location, Merchandise Management, and Returns Management. While this may seem like a lot, you'll find that this software is more than just another point-of-sale system.
Choosing a POS system for your business can change the way your employees interact with your customers. A POS system can optimize your efficiency and help you reduce time spent on inefficient tasks. By choosing a system that's tailored to your industry, you can streamline your daily operations and eliminate clunky processes. Whether you're running a small or mid-sized business, Rapid POS can make the difference between success and failure.
A garden center can benefit from Rapid POS. It streamlines operations by managing orders, inventory, fulfillment, and materials, labor, and even managing the customer's loyalty. Rapid Garden POS can track nursery crops and other items in production and can support multi-level pricing. Based on a customer's profile, it automatically applies appropriate pricing to each item. And if you're selling plants, the software can also help you manage online transactions.
Other industry-specifically you will come to like about this software include:
E-Commerce
An online thrift storefront is not a convenient way for your customer to shop, but also serves as an additional income stream for the store. To help you capitalize on this opportunity, Rapid POS will develop an e-commerce website for the store and integrate it with their POS system. By so doing, the provider allows you to sell in-store and online through the same POS system.
This solution will also allow you to manage both online and in-store pricing, sales, inventory, discounts, and promotions centrally.
Multi-Store Support
Easy scalability is another thing you will come to like about this software. As the business grows, Rapid POS will allow you to add new locations to the POS system. In addition to generating consolidated reports on the entire business, the system will help you manage all your business locations from a single point.
Rapid POS System Downsides
Small thrift stores may find it relatively expensive to keep the software updated. Again, customer support by this provider is not that responsive.
Get A Free Quote
Consider This Before Choosing a Thrift Store POS System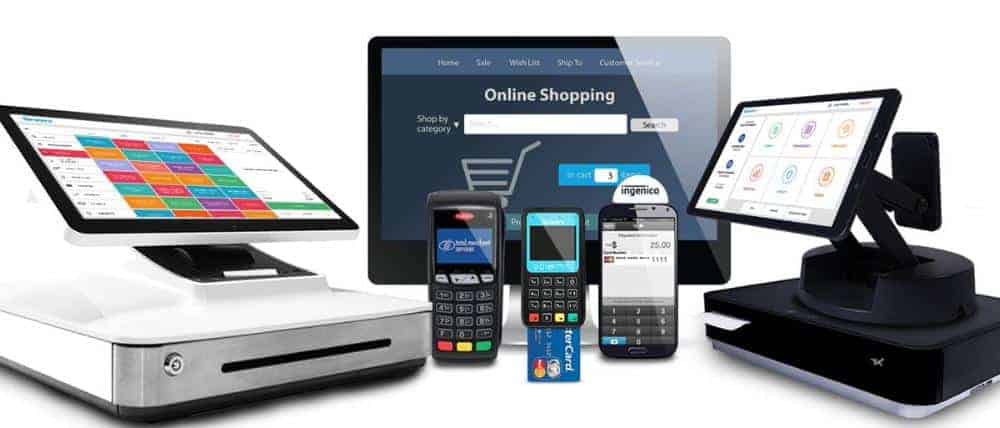 Just as is the case with clothing and apparel businesses, thrift stores have unique requirements as far as POS systems are concerned.
For you to succeed in this competitive niche, you will have to deliver superior service, while boosting sales and optimizing efficiency. Even for a small business with limited stock, this can prove to be demanding chore without the right software.
In this regard, it is to go for a system that integrates all aspects of the store and simplifies management. If you are shopping for such a system, there are several things you need to consider, some of which are discussed below:
Online Storefront
A considerable number of you thrift store customers may prefer to buy their preferred clothes and accessories online.  Again, opening an online storefront for the business will also boost sales and revenue generation in the store. As such, it is advisable to get a thrift POS system that makes it easy for you to open, run and manage an online storefront.
Most of the leading thrift store and apparel POS providers offer e-commerce and shopping cart integration capabilities as well. Other providers will allow you to integrate third-party services to their POS system. Either way, the system you get should make it easier for you to manage online and in-store sales and prices in real-time.
Inventory Management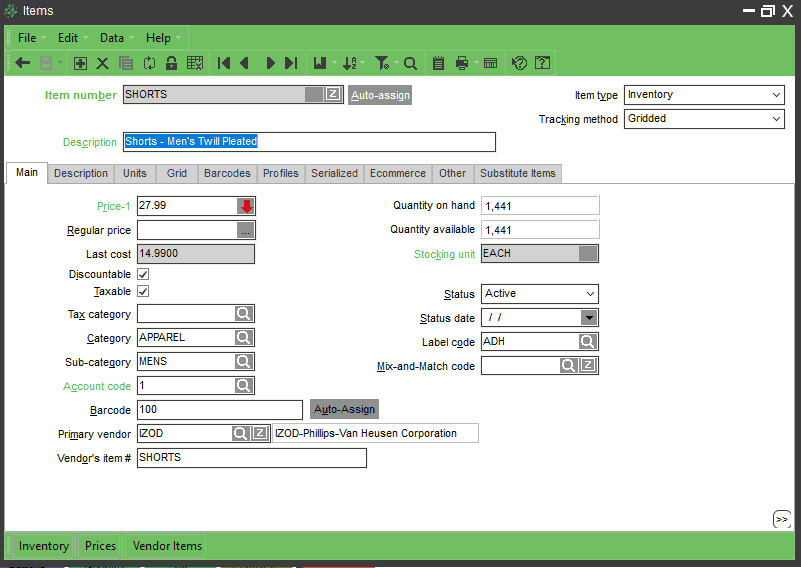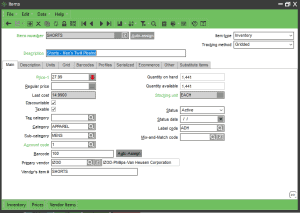 As you are aware, the inventory in a thrift store is somewhat different from the inventory you will find in other retail businesses. In addition to automating inventory management tasks, the software should feature the right matrix of modifiers. For instance, the system should be capable of offering colors and sizes as modifiers once a description is entered.
Again, you will need a solution that can track each inventory item as an independent SKU. The system should also maintain a separate reorder point for each of the SKUs. For instance, a shirt may be available in three size options and five color options. In such a case, the system should input each of the shirt color and size option as a separate SKU.
Accessory Coordination
You will also need to match the various clothes in your store to the appropriate accessories. As such, the best thrift store POS system should make it easy for you to coordinate the various accessories to the outfits you have in stock. Again, it should indicate whether accessories are available at the moment or as special orders.
Seasonal Planning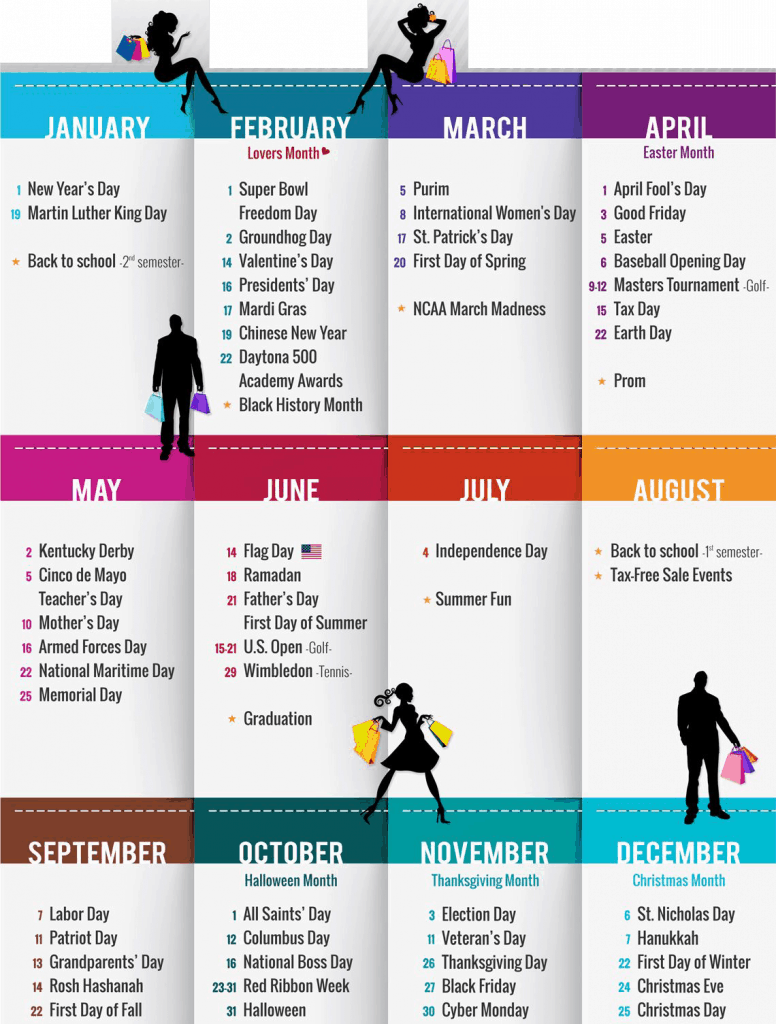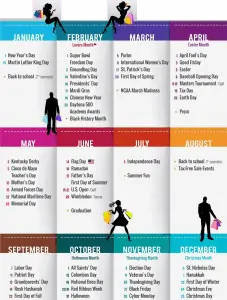 Since fashions and accessories change seasonally, your preferred system should accommodate such changes. For instance, the solution should have the right analytic tools and be able to recommend new fashions whenever you are ordering. Again, the system should automatically keep track of the available stock and make storage-versus-sales recommendations.
Layaways
The system you get for your business should also support layaways. The system should essentially allow your customers to put thrift items on layaways. It should as well identify such products as layaways within the inventory. Again, the POS solution should treat layaway payments as deposits within the general ledger.
Tender Splitting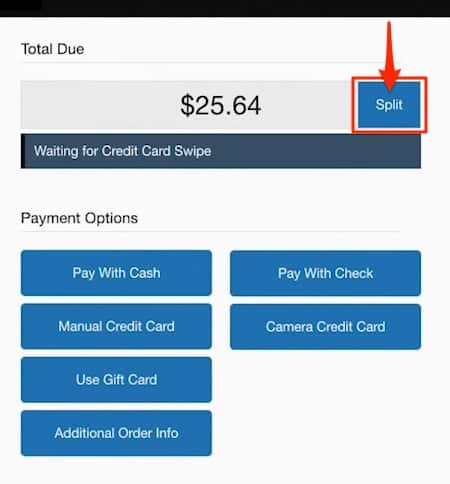 In addition to accepting multiple payment methods, the system you choose should also allow you to split tenders. For instance, a customer may want to pay for his or her order in cash and two different cards. In such a case, your POS system should be capable of splitting his/her tender into three different tenders.
The system you choose should also be capable of applying the split payments into the appropriate ledger accounts.
Our Final Verdict
Completing in-store and online transactions fast and accurately is just one of the benefits of a reliable thrift store POS solution. The right solution will also curb losses and theft as well as prevent inventory shrinkage. Just like the five systems reviewed above, the best solution should support multi-dimension inventory management.
You will also need a system that can split tenders, manage layaways, and coordinate clothing accessories. Whether you are after a feature-rich POS suite or just an affordable option, this guide will help you choose the best thrift store POS system.