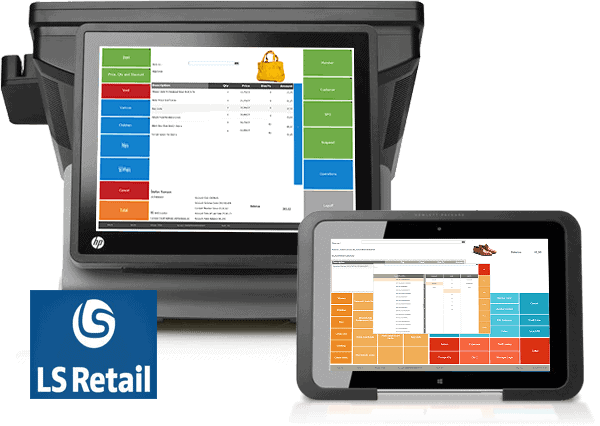 For big-box retailers and small businesses alike, one of the biggest hurdles in finding the right POS solution is finding a truly comprehensive retail management software. Too often, we talk to business owners that have to piece together many moving parts. LS Retail POS offers custom solutions that eliminate this mess.
Whether you run a small furniture store or a multi-national hotel chain, LS brings a dynamic solution in the same realm as NCR or Lightspeed. With a holistic approach to retail management, business can be a bit more consistent.
LS Central combines the POS with Microsoft Dynamics 365, supply chain management, and customer loyalty to offer a unified system. This helps streamline operations and eliminate uncontrolled costs. It's ideal for multi-location and multi-vertical businesses.
Better yet, LS Central for hotels takes everything the retail software offers and adds front desk management, online bookings, marketing tools, and more. In our extensive research of our LS Retail review, it was this versatility that really made it stand out from the pack.
And if you have a restaurant within the hotel, or a standalone establishment, LS Central for restaurants brings another powerful solution. Cut food costs, streamline communications, build loyalty, and improve back office management with a single tool.
POS software companies are working hard to adapt to a quickly changing world. More are also finding ways to serve various industries with a fully integrated system. LS serves as a template of what we can expect to see over the next decade.
LS Retail POS System Review – Company Overview
Considered one of the world-leading providers of unified software solutions for the retail space, LS Retail has been providing services for over three decades.
Today, they power tens of thousands of brands, stores, retail chains, and other businesses in over 130 different countries. Their motto is "we make business easy" and they back it up with superior technology.
The LS Retail POS system is tested on Microsoft technology with innovation at the core. The company wants you to scale.
They create engaging consumer experiences with integrated solutions that puts the customer front and center. It makes doing business a pleasure by saving time and money through one simple dashboard.
LS Retail POS Benefits
Omni-channel and mobile capabilities
Enhanced retail and consumer experience
Easy to learn and simple to use
Increased social experience
Drives e-commerce sales
Quickly meet customer demands in real-time
Secure and reliable management system
Flexibility that you can grow with and scale
Deep analytics for sales forecasting
3rd party integrations
Possible Drawbacks
LS Retail can run on the pricier side in comparison to other retail POS software. It's critical to know exactly what you need prior to purchasing, as they have a tiered system.
LS Retail POS Pricing
Pricing for LS Retail is divided into levels tiers depending on your needs: LS One, LS Central, and LS Express. In addition to point of sale services, they also offer enterprise resource planning (ERP) so know each package before you buy.
LS One
The simplest pricing plan, LS One is a dynamic point of sale solution that is easy to customize, configure, and scale. The package can benefit businesses of all sizes and is simple to use. A suite of reporting and analysis tools allows you to perform activities like:
Manage staff and inventory
Create loyalty programs
Offer faster customer service
Give promotions
Evaluate business performance
Integrate with current ERP
Offline functionality
And more…
You can try LS One for 14 days on a trial basis with no credit card required. After that, speak to an expert for a custom quote.
LS Central
A unified commerce software solution, LS Central is both a point of sale (POS) and an enterprise resource planning (ERP) system. Built on Microsoft Dynamics 365 Business Central, the package includes benefits like:
Staff management
Loyalty programs
Stock and productivity in real-time
Faster customer service
Track sales
Evaluate business performance
Effectively manage inventory
Optimize operations
Offline functionality
And more…
Ls Central is a custom solution. You can request a demo or contact them for an estimate.
LS Express
LS Express is a web POS and accounting system that uses Microsoft Dynamics 365 Business Central. This is the best solution for one-store retailers who also need help with financials.
Some key advantages to this package include:
Manage staff and inventory
Native app to Microsoft
Offer faster customer service
Customize sales receipts
Add brand and logo
Detailed reporting
Evaluate business performance
A-la-carte services
Cloud-based
LS Express has a variety of packages and pricing plans. It is currently only available in North America, the UK, Denmark, Germany, and Iceland. Pricing in the U.S. starts at $99 for unlimited staff and one external accountant login.
LS Retail POS System Requirements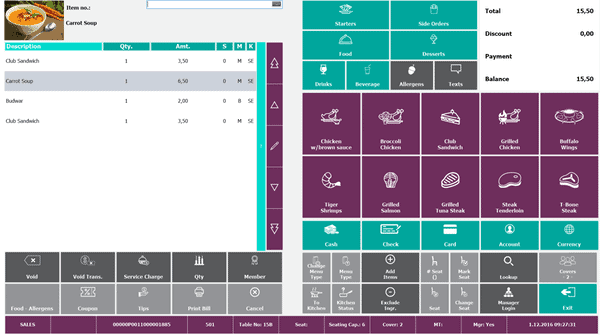 LS Nav is the name of the popular all-in-one software solution developed by LS Retail. It creates a central platform to help brands manage an enterprise front to back.
From financials to product replacement, LS Nav can handle it.
The system is built on the powerful Microsoft Dynamics Enterprise Resource Planning (ERP), Dynamics NAV, and Dynamics 365 Business Central.
The software can be deployed in a variety of ways, whether it's on-premises, in the cloud, or a hybrid of both. The model is based on what best meets your business needs.
LS Nav also comes with a POS terminal that is suited for many types of retail environments. The look and feel of the dashboard can be easily customized with shortcuts and buttons that fit your business requirements and employee needs.
The hardware is mobile and comes with a sophisticated shelf label management tool. It can handle both paper and electronic labels that can be printed for pricing and stock.
It also easily integrates with 3rd-party vendor systems to simplify importing data. For specific pricing, contact an expert at LS Retail for quotes.
LS Retail Features and Capabilities
As you would expect, a POS system that offers enterprise resource planning is going to come with a lot of features. LS Retail makes business easy by helping retailers embrace technology and change the way they run their business. Some key advantages to the software include:
Smart Management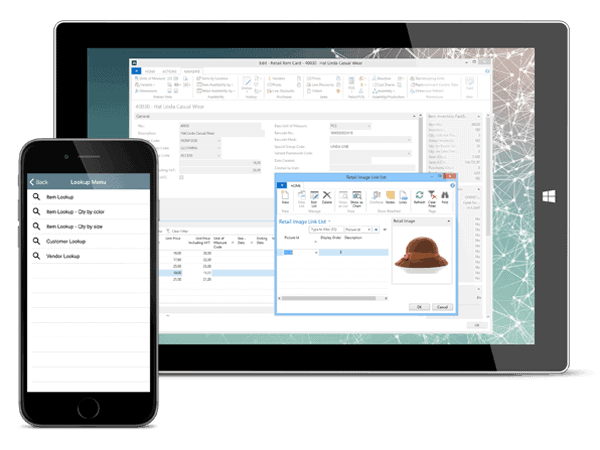 Whether you are organizing people or items, LS Retail offers a variety of ways to streamline your daily processes. You can manage and update labels, products, campaigns, devices, etc.
Products
The solution allows for simple product development. Centrally create items for all your sales channels and easily update prices and offers in real-time. Group items into multiple hierarchies and set specific attributes. Import from vendors in bulk to develop a master list and automate tedious processes. Use up to six dimensions to delineate everything from color to the size of each item.
In-Store
LS Retail gives you a total overview of operations. Monitor key performance indicators (KPIs), prepare for a season, and distribute items all from a central HQ. You can manage inventory from any mobile device and print labels as needed. Easily create and run marketing campaigns. Keep track of all sales and use reporting to analyze progress.
Stock
The system allows for manual replenishment with allocation planning. Preplan purchasing and decide how to distribute accordingly. Design buffer quantities for your warehouse, then allocate as needed. The automatic replenishment function of LS Nav simplifies item distribution and management.
LS Retail offers multiple classes of forecasting methods that allows you to identify sales trends. The "open-to-buy" feature enables retailers to control the amount of capital invested in products during a certain sales cycle. It watches your budget.
Maximized Productivity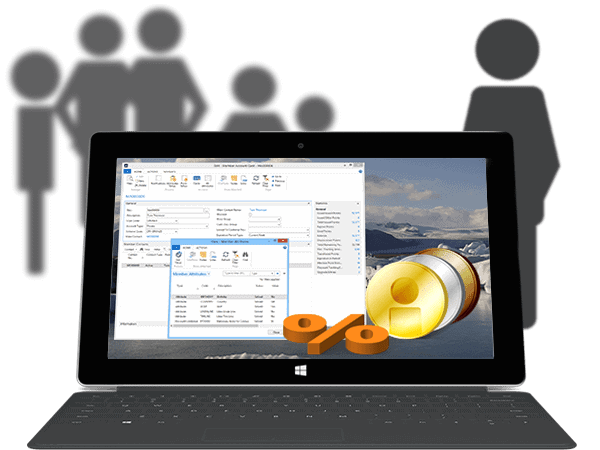 The ability to manage your staff from the same POS system not only improves communication but also maximizes productivity. LS Retail is a role-based solution.
That means both the front and back end terminals display the exact information an employee needs to get the job done right. This includes management features like:
Calculate sales commissions based on items, groups, employees, etc.
An employee portal to streamline communication.
Automated staff scheduling including work requests and shift changes.
Labor costs monitoring by day, staff, shift, and store.
Analyze employee performance against operational costs.
Loss prevention tools based on location, date/time, staff, and POS terminal.
The system works in real-time. It will immediately alert managers to any requests or events that need addressing.
Consumer Experience
The most important aspect of any POS system is how it allows you to serve your customers. The consumer experience is the catalyst for driving contemporary business. The more your tech is geared toward them, the more success you will see. LS Retail helps serve the people through features like:
Offer Management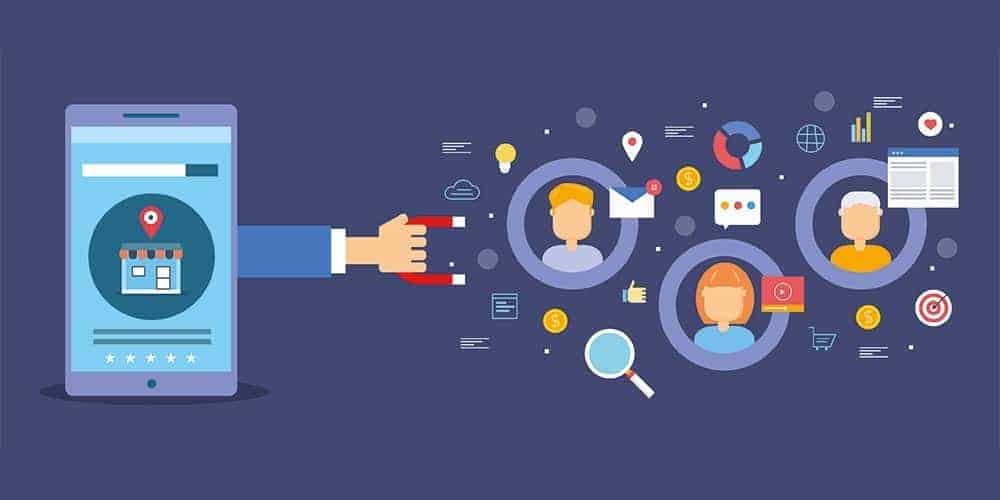 The platform gives you centralized control over all prices and promotions. You can set them based on a variety of parameters like time, date, and place. You can establish multiple offers and different discounts that depend on the transaction amount and customer loyalty.
Reward customers with frequent buyer programs for the same product. With total automation, staff never has to keep track of every discount. The system does it for you.
Loyalty
Increase customer retention and gain valuable insights with the LS Retail loyalty apps. You can offer in-store, online, and mobile benefits at any time. LS Omni is a mobile loyalty solution that encourages consumers to shop through multiple channels. You can send personalized communications and offers, push notifications, and custom messages straight to a consumer's phone.
Personalized Recommendations
LS Retail helps you improve personalized marketing campaigns with data you collect through the loyalty programs. From habits to preferences, you can optimize stock based on this consumer data. Increase the size of their purchases with effective machine learning.
The platform comes with a powerful sales assistant that will help staff make instant personalized recommendations for products. Know exactly which items to push for cross-selling and up-selling opportunities. Display recommendations across multiple touchpoints so people can access your offers no matter where they are in the world.
Business Intelligence
No modern tool is complete without adding an intelligent means of management. Data is getting bigger and bigger and when harnessed correctly, can drive consumer engagement and sales like nothing else.
LS Nav allows you to unlock insights to make more informed decisions about your retail. The platform offers two business intelligence solutions:
On-Premises BI

LS BI is an on-premises tool that was created to give retailers relevant and actionable insights in real-time. The data is delivered with several predefined sales analyses available on the web or a mobile device. This allows you to make instant decisions that can have an immediate effect on sales.
Cloud-Based BI
Based on Microsoft Power BI and delivered as SaaS (software as a service), LS Nav users can subscribe to LS Insight for an in-depth view of data. Access critical KPIs anytime and from anywhere. The tool allows you to make data-based decisions to increase productivity and drive sales.
LS Retail also facilitates internal data exchange and communication. The LS Data Director ensures your high-speed data sharing is on point and accurate. Data is compressed before transmitted to allow for a faster process that uses less bandwidth.
Omni-channel Supervision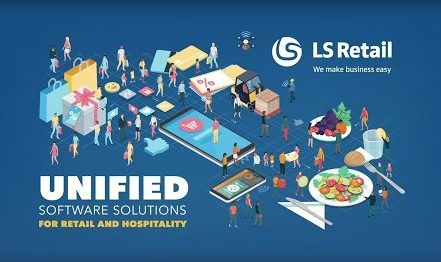 LS Retail allows a business to sell anytime and from anywhere. Whether it is in-store, e-commerce, or m-commerce, you can hit every touchpoint.
The platform enables you to create an e-commerce site with transaction flexibility and seamless fluidity no matter how it is accessed.
Customers can take advantage of the mobile loyalty app for special deals and rewards. Allow consumers to get their products when and where they want with the "click & collect" feature. They can order on the site, then choose if they want to pick it up or have it delivered. Stock data is updated in real-time, so people are always looking at exactly what you have available, no matter how they buy.
Customer Service & Technical Support
LS Retail has several international offices and offers a variety of customer support through phone and email. They are available during normal business hours and provide training with:
Customer portal
Documentation
Webinars
Live online chat
Help center
In-person
The system can be a tad involved to set up. LS Retail provides specialized onboarding staff to help you with the process. An experienced consultant can guide you through the integrations and data replication needed to get you up and running.
Our Final Verdict
LS Retail simple to use yet has complex functionality. There might be a slight learning curve in the beginning, as the POS platform also involves enterprise resource planning. Therefore, they offer focused customer service throughout setup and on.
Since the company is partnered with Microsoft, the system can handle and organize a robust amount of data. This means simpler sales forecasting and more data-focused opportunities. It also gives you a chance to know your customers on a deeper level.
The ability to collect, manage, and utilize this data allows you to stay ahead of trends and offer the most relevant items. This inevitably leads to a higher rate of customer satisfaction and retention. It increases brand awareness and loyalty.
Equipping your business with a POS tool like LS Retail equates to quicker sales, higher rates of productivity, and most importantly, super happy shoppers. The Main competitor of LS Retail is IT Retail.
Reader Interactions