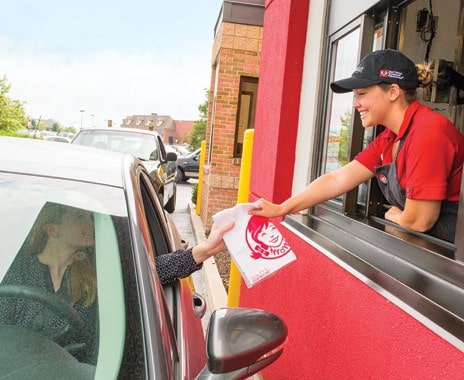 QSR restaurants must provide a fast and accurate service. The ability to keep the lines moving relies on a robust management system.
Drive-Thru POS Systems provide Intelligent stock management, Employee scheduling, and detailed performance reports. All of those features are important In order to compete and keep customers happy.
Most major quick-service restaurants report about 70% of their revenue is done at the drive-thru.
Based on our research, Upserve POS is the best drive-thru POS system for most fast food businesses. It provides central purchasing, customer-facing hardware, and loyalty program management.
For smaller operations looking for a more cost-effective option, Bepoz is the best choice. Let's review the other top drive-thru POS Systems.
Comparing the Prime Drive-thru POS Systems
System
Starting Software Costs
Hardware Costs
Key Features

Starter package $59,
Pro is $199, and the Enterprise is $359
Average installation is $1,700
In-depth analytics and reporting on sales trends and inventory

Hardware and software bundle start at $149/monthly
Hardware and software bundle start at $149/monthly
Streamlines online and offline selling and ticketing

Our pick!

$69/month
$799
Add Guest-Facing Display +$200
Order management system that alerts staff when food is ready

$99/month per terminal
Onboarding and installation start at $649
The first ever POS system for iPad

$69/month
Custom pricing
Easily link special promotions and sales
Upserve – The POS for Active Reputation Management


Used by over 10,000 restaurants with 57+ million active diners, Upserve is a primary POS platform to manage consumer relationships in the QSR space. They boast over $9.9 billion in annual sales and serve over 36 million meals every month.
Some key features of the system include:
Online Ordering 
A restaurant POS system that allows for easy online ordering means a less congested drive-thru. Employees can also deliver items to people already parked. Upserve provides a smooth digital ordering experience for guests without the need for extra hardware, menus, or order transcriptions.
Shift Prep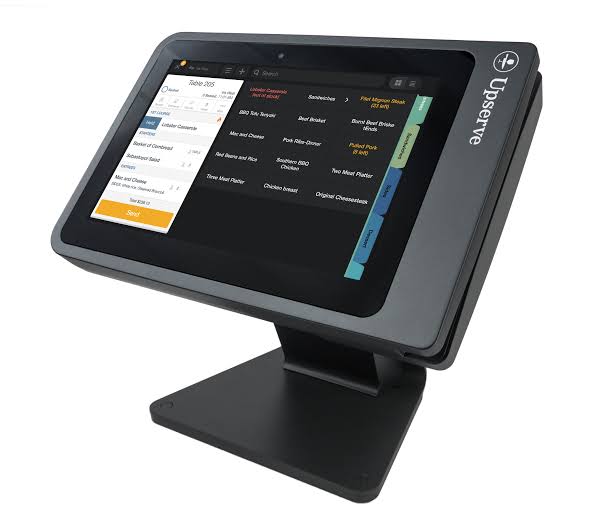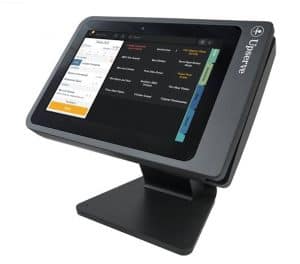 The drive-thru staff has a limited time to get going once they clock-in.
Upserve allows employees to get a leg up on their shift by informing them of featured items, guest services, and any products out of stock. This means fewer errors once the drive-thru gets busy.
Upserve Live
The mobile solution for everything in QSR management. Supervise the entire floor without getting stuck in the back office.
The Upserve app allows a restaurant to track:
Labor costs
Sales
Discounts
Inventory
Guest behavior
And more. Everything can be done remotely using an Android or iPhone.
Detailed Reporting
Upserve allows you to run reports that give insight into various metrics including:
Labor costs and scheduling
Employee performance
Sales trends
Reputation management
Menu and inventory alerts
It's crucial that modern QSRs have some form of automation to their inventory process. The faster the system can calculate and alert when stock levels are low, the quicker they can be replenished.
Get A Free Quote
NCR Silver – The POS for Customer-Facing Technology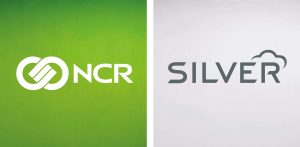 When it comes to QSR customers helping themselves, NCR Silver is a great POS option. Particularly if you have a fast-moving and busy drive-thru.
The system seamlessly integrates the front and back end of the restaurant, ensuring active communication between staff. NCR Silver is specifically designed to empower modern consumers.
Here are a few ways in which it can benefit the overall operations of a drive-thru:
Customer-facing Solution
Self-checkouts streamline operations and create less traffic in the drive-thru. Customers are more likely to park if they can help themselves (without the need to wait in line). Not only does it empower consumer transactions, it saves on labor costs and often increases check averages.
This system is known as "line-busting" and it works perfectly in a QSR environment. The automated technology "busts" lines up before they begin.
Real-time Notifications
NCR Silver POS will alert you in real-time of daily operations. Even when you are away from the store.
Receive instant alerts for data such as:
Potential fraud
Employee performance
Store operations
Daily sales figures
Inventory reports
Having a system for the drive-thru that works in real-time means a consistent awareness of everything happening at once. It allows you to always stay connected to data that may affect customer service. This enables a QSR to address issues instantly when they arise.
Consumer Experience
NCR uses deep analytics to initiate key business decisions. A QSR can utilize the power of the information collected to transform every touchpoint along the customer journey.
Consumer experience solutions through NCR Silver include:
Promotion engine
Behavioral analytics
Suggestive selling
Loyalty programs
Dynamic preference management
All of this data allows you to create a consumer experience that drives brand loyalty and retention.
Get A Free Quote

Founded in 2013, Toast powers successful restaurants of all sizes, including QSRs with a drive-thru. Built on Android and based in the cloud, the technology has been widely accepted by the restaurant industry.
Some key features include:
Toast Go™
Mobility is a business function that even assists staff in the drive-thru environment. Toast Go is a fully integrated handheld POS system that enables staff to manage orders anywhere in the restaurant. Weighing less than a pound, it fits neatly in an apron pocket.
Toast Go makes for seamless FOH and BOH communication. Featuring real-time menu updates with item details, some of the key benefits include:
KDS order notifications
Digital signature and receipts
Fewer comps and voids
Real-time feedback
The software uses cloud-based functions, custom hardware, and payment processing to enable efficient analytics, menu control, and drive-thru management.
Menu Administration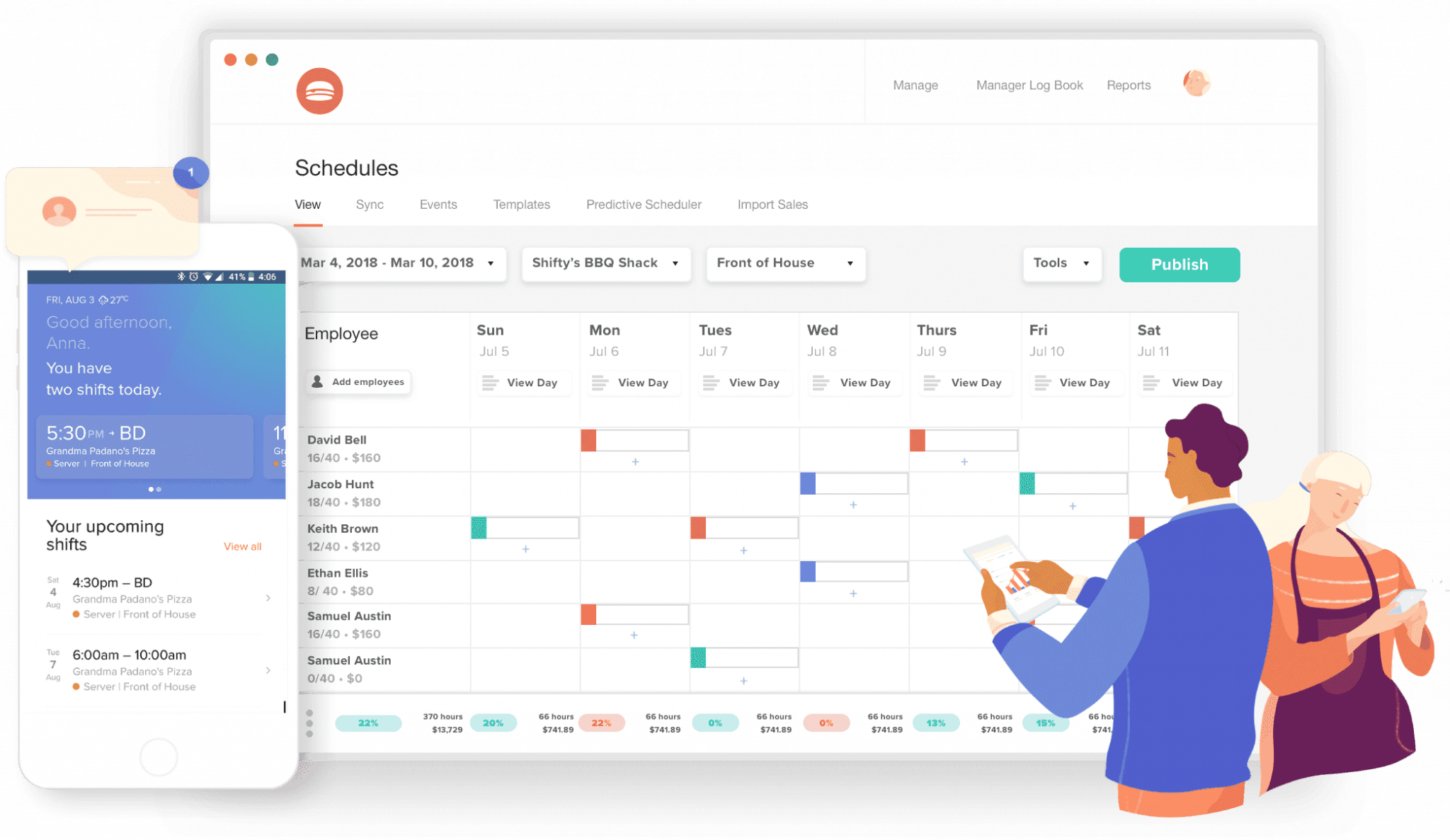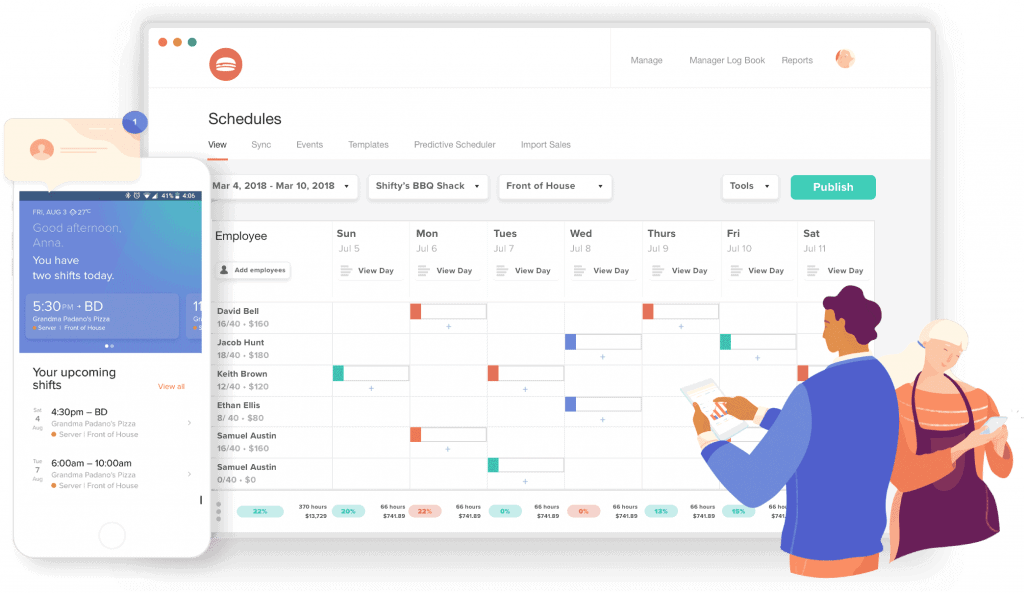 Perhaps one of the most important aspects of running a drive-thru is knowing what's on the menu (and what's available) at all times. QSRs run out of things as items increase in popularity. Toast enables a restaurant to consistently manage the menu in real-time. Employees know instantly when something is "86'd" or if stock is low.
Other benefits include:
Item countdown in real-time (ex. 5 items left)
Server and kitchen synced through cloud-based management
Updates immediately reflected both in-house and online
Menu updates from any mobile device or terminal
The more you can keep a consistent eye on the menu, the easier it is to serve customers at a quicker pace.
Customer Service
The Toast brand is known for their extensive training and customer support. They want to ensure every business knows how to thoroughly utilize the system through all channels. They consider themselves partners over a vendor and are proud to be transparent, proactive, and committed to every customer.
Over 80% of the Toast implementation team has restaurant experience. Customer support is more about community than assistance.
They offer services that involve:
Full system setup (including tailored installation and network configuration)
In-person training and Go-Live assistance
Automatic software updates (new features and upgrades)
Early access to new products
Feedback through the VIP table
Toast Central is a great place to start with support. It's an innovative training resource, with interactive webinars and a dashboard that houses the help center and Toast University portal.
Get A Free Quote
Revel Systems – The POS for Increased Data Protection


Founded in 2010, Revel allows you to accelerate your quick-service restaurant and optimize drive-thru sales. They power the ambition of a QSR with a robust, cloud-based POS with built-in business management.
Offers increased protection
Revel is a POS system that offers a robust set of features that can be tailored to fit the needs of a variety of businesses. Its features include a management console with reporting tools that allow you to view business data in an intuitive visual format.
Ideal for quickservice restaurants
Revel's software offers a host of tools to help you manage menus, inventory and employees. It also helps you streamline front-of-house operations with tableside ordering and payment tools, floor and table management, upselling options and a range of loyalty programs.
Inbuilt businessmanagement
Revel comes with a management console that allows you to manage your sales and menu updates across multiple locations in real-time. It saves you time and effort reconciling all your channels and helps improve your service by ensuring guests don't experience gaps in their service.
Managing a drivethru restaurant
Revel is able to manage your drivethru business from start to finish with its inbuilt delivery management tools. You can create delivery regions to optimize your routes and ensure delivery reports are accurate, so you can deliver your food efficiently and provide a great customer experience.
Integrations for online ordering
Revel works with a number of industry-leading third party partners to offer clients a wide array of integrated services. These include Chowly (online ordering), Como (customer loyalty), Plastic Printers (gift cards) and many others in the pipeline.
The Revel Essentials™ system has been deployed in thousands of locations and is designed for the needs of small sites or single locations. The Revel Enterprise™ solution is tailored for larger organizations. Revel leads the industry with national, large brand implementations. They are a member of the Apple Enterprise Mobility Program.
Some of the key features of the system include:
Encrypted Security
A drive-thru has a lot of credit card exchange. The Revel POS system has PCI-compliant cloud technology. It features point-to-point encrypted (P2PE) payments with rich user access controls. This ensures that customer data is always protected.
Smart Inventory Management
Every item in your inventory can be controlled from the central POS dashboard. That includes tracking things like:
Names
Prices
Quantities
Ingredients
Images
The system runs in real-time and will alert you when stock is running low.
Cater to Customers
The easier you make it for people to pay, the more business your drive-thru will see. A solid QSR POS system should enable employees to perform key actions like:
Split checks
Take different payment types
Hold transactions
Remove/add items
Team Supervision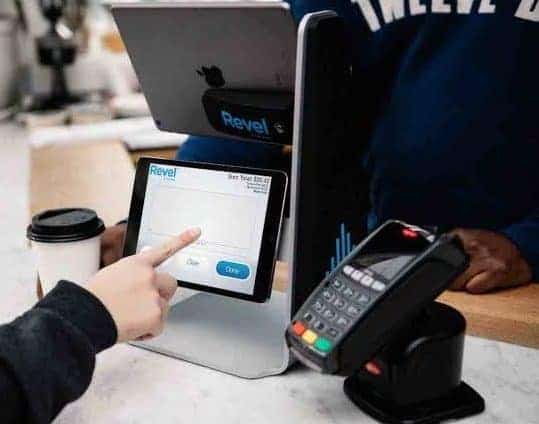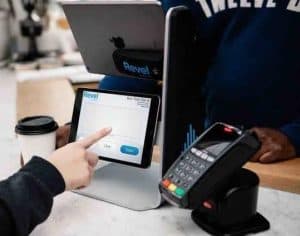 Team organization is essential when running an efficient drive-thru. Communication is key. The Revel POS platform allows a QSR to easily push out schedules directly through the Management Console.
Staff are always informed of their shift on a timely basis. That's because everything is automated. You can even track employee time with Revel's built-in timecard feature.
Revel Assistant
This key feature lives in the Revel Management Console and is designed to give consistent automated support to any user. The chat-like option provides a step-by-step setup guide, helpful videos, and simple troubleshooting. It easily walks staff through the entire feature setup.
Get A Free Quote
Bepoz – The POS System for Custom Configuration

Born in Rock Hill, SC, Bepoz is a cost-effective and powerful drive-thru POS system that is designed to handle a QSR of any size. They are one of the only solutions on the market to offer month-to-month pricing with no upfront licensing fees.
Bepoz is a software solution that can be used in multiple business environments, including restaurants, cafeterias, retail stores and mixed-use operations. The program allows businesses of all sizes to manage their sales and operations from a single point of sale system.
Custom Configuration: Unlike most point of sale systems, Bepoz can be customized to meet your specific needs. This includes the ability to hide some of its back-end features if your business does not need them.
Cost-Effective: Bepoz POS is one of the most affordable and flexible point of sale systems available. It does not require a large upfront licensing fee or a long-term contract.
Drive Through: Bepoz's POS is designed to work seamlessly with drive through restaurants. It allows you to manage your inventory from a mobile device and keep your drive through locations always stocked with products.
Managing Menus, Pricing and Promotion: You can change prices and product offerings at many different locations using the Bepoz POS system. This can be done by changing the number of product lines you offer at each location or you can change the price per line.
Inventory Control: Bepoz can alert you when stock levels reach a certain threshold and can order more products when you run out of a popular menu item. It also tracks product inventory by bite size pieces, case breaks and multiple unit breaks.
Customer Loyalty: Bepoz offers a suite of customer loyalty programs to make it easier to build repeat business. These include automatic product promotions and email and SMS functionalities.
Their 24/7 customer support is here to assist with features like:
Custom Dashboard
Bepoz lets you intricately tailor your dashboard. Their screens are highly configurable which makes things easier to find. This also makes training new employees a much quicker process. Staff can visualize the status of the restaurant at every stage of the meal service.
The system allows for multiple room layouts with different table configurations. These can be changed on the fly or saved for later. Management can also schedule variations to accommodate large parties or events.
Ongoing Engagement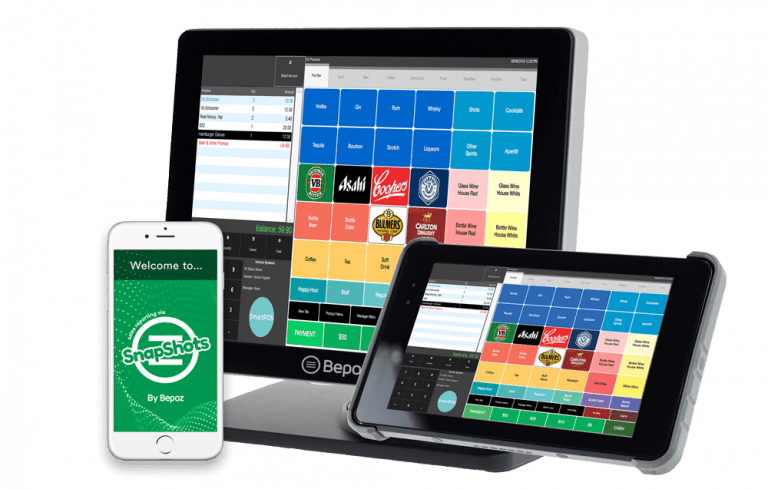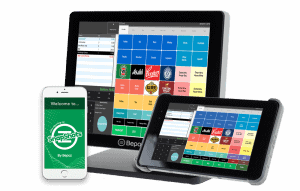 The Bepoz system allows a QSR to create an unlimited number of promotions according to business needs. Price discounts are scheduled and communicated automatically through email and SMS campaigns. Alerts can be programmed to remind staff of things like long check times. Even splitting checks can be done easily at the drive-thru.
Open Communication
The faster the FOH and BOH can communicate, the quicker the food comes out. Communicating orders (especially with modifications) is simplified with the Bepoz POS solution. Kitchen Display Systems and printers can be purchased to work alongside the software for maximum order efficiency.
Even if a printer malfunctions, there are automations in place to keep the line moving. This also includes ordering. Inventory levels are communicated in real-time through a mobile device for consistent kitchen management. A drive-thru should never run out of stock with the Bepoz software in place.
Get A Free Quote
The Bottom Line
The quick-service industry has some of the highest expectations in restaurant management. This leaves the drive-thru window with the smallest margin of error. People want the transaction to happen so fast, they're not leaving the car. Thus, having a productive and efficient POS system in place is vital to consumer satisfaction.
Every point of sale product differs slightly by their offerings. It's important to examine your daily operations to determine the features your drive-thru can benefit from the most.
Is it about improving speed? Customer loyalty? Or perhaps, there is a requirement for greater security. There are many systems to choose from. Knowing your needs is the first start to implementing one that sees your QSR to success.