(Last Updated On: October 19, 2021)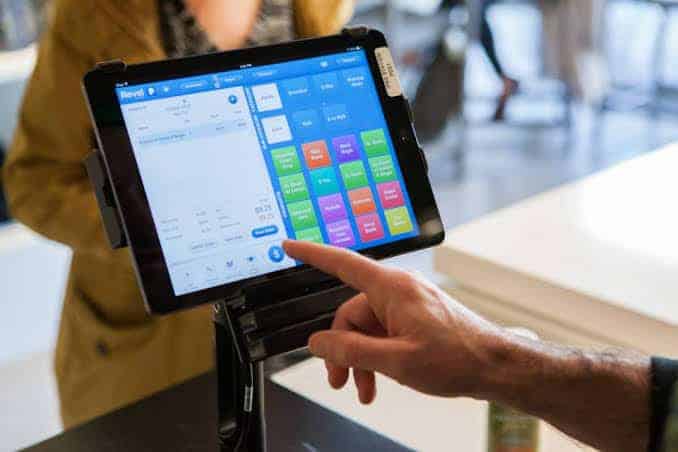 Most adults today have used a touchscreen device. Smartphones and tablets are touchscreen devices, and so are many laptops and desktop computers now.
Touchscreen technology is used for everything these days and point of sale (POS) processing is no exception. Touchscreen POS systems are abundant.
But what exactly does a touchscreen POS system do and why are more vendors opting for them? Let's dig in.
What Is a Touchscreen POS System?
A touchscreen POS system, also known as touch PCs, is pretty much exactly what it sounds like. It's a point of sale system that incorporates touchscreen technology into the monitors it leverages.
They allow staffers in various types of industries and businesses to enter orders, process payments, and more by simply touching the screen.
Who Uses Them? An Industry Breakdown
The diversity of businesses that benefit from using a touchscreen POS system is very broad. It's so broad, in fact, that digging into each industry individually would be beyond the scope of this article.
Instead, we'll provide a high-level overview of some of the most common business types that purchase and utilize touchscreen POS systems.
Retail Stores
Here is a list of typical retail stores that would have a need for a touchscreen system:
Convenience and grocery stores
Supermarkets
Liquor stores
Clothing stores
Vape shops
Dispensaries
Sporting goods stores
Electronics stores
Furniture stores
Hardware stores
Car dealerships
Jewelry shops
Food and Beverage Businesses
Restaurants and other food or beverage service establishments typically need a touchscreen system.
These include but are not limited to:
Restaurants in general
Bars
Cafes
Coffee shops
Food trucks
Pizzerias
Ice cream parlors
Bakeries
Delis
Tea shops
Hospitality and Entertainment
The hospitality and entertainment industries rely heavily on touchscreen systems to process customers' purchases and other requests. These types of businesses generally need touchscreen systems:
Hotels and motels
Gold courses
Country clubs
Spas
Beauty salons
Barbers
Cinemas
Museums
Art galleries
Concert venues
Amusement parks
Sporting event venues
Miscellaneous Businesses
Here are a few types of businesses that don't fit neatly into the categories above but still rely heavily on touchscreen POS systems to keep the doors open:
Auto repair shops
Breweries
Car wash centers
Computer repair stores
Benefits Gained from a Touchscreen POS System
There are many benefits involved in using a touchscreen POS system. Here are a few that should be considered when shopping around:
Touchscreen Tablets Increase Worker Versatility
Not all touchscreen POS systems leverage tablets to do most of the heavy lifting. But many of the best systems on the market do.
You can find touchscreen POS systems that leverage stationary computers with touchscreen monitors. However, most systems now incorporate mobile devices into their network.
When using a touchscreen tablet or smartphone, staffers can work while on the move. If an employee in a shoe store is checking someone out and the customer has a question, they can carry the tablet with them to confer with a colleague.
If you run a restaurant, your servers can carry the tablet and check people out at the table by processing credit card payments right there.
In general, touchscreen POS systems that use tablets and other mobile devices make your workers more versatile in their capacity to complete their job functions.
Ease of Use
Touchscreen monitors make it easier for employees to enter and process information. Their options are clearly marked on the screen.
Rather than navigating to an option with a mouse, they simply touch the option they want and move forward.
The intuitive nature of touchscreen monitors is a primary selling point of touchscreen POS systems in general.
Increased Efficiency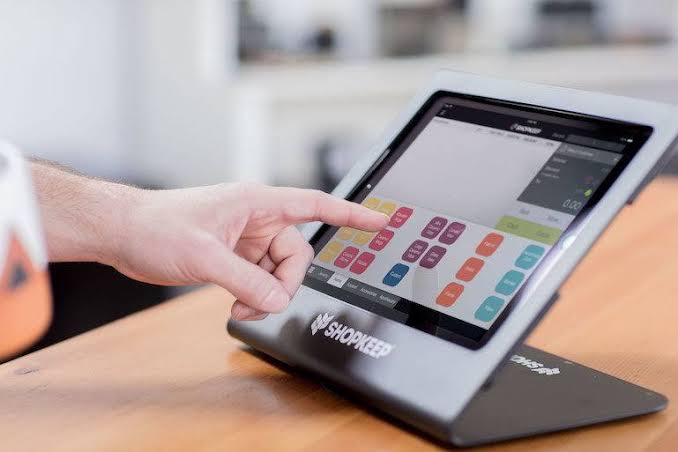 Because they are easier to use, these systems allow employees to complete transactions and other processes faster.
With a few taps on the screen, a transaction can be completed. There's no need to scroll with the mouse or enter information into the system with a keyboard—it's all right there on the screen.
The faster and more efficiently your staffers can complete their various job functions, the more successful your business will be. This is because the time customers must wait for transactions to be completed is greatly reduced.
The quicker the transaction, the happier the customer.
Sleek, Modern Designs
Older POS systems that did not use touchscreen technology were often clunky and took up lots of vital space. This was a problem for establishments that had little counter space to spare.
The compact design of modern, touchscreen POS systems means they take up much less space. For example, rather than having a large computer taking up a few square feet on your counter, you use a tablet that you can slide in beside a printer for easy storage, requiring minimal space.
Data Stored in the Cloud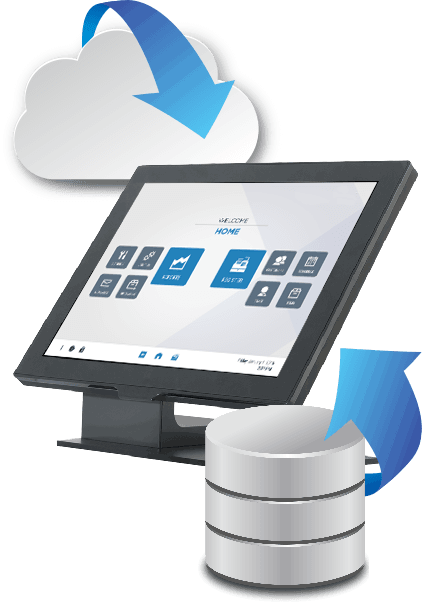 These days, nearly every touchscreen POS system stores data in the cloud. In other words, it's backed up in a server somewhere else.
If your system crashes, you don't lose the data stored within it, such as past customer purchases, overall revenue by week/month/year, or any other data that you choose to store.
You simply need to restart your system and the data will sync back up and be available again.
Integrations with Other Software
Does your business use a customer relationships management (CRM) system to store data around customer demographics and purchase activity?
If so, you can integrate it with your touchscreen POS system and sync data from one to the other.
Nor is the ability to integrate limited to CRM solutions; you can integrate various types of software that you use to run your business.
The more software you use to automate processes and maintain clean data, the more efficient and effective your business will be.
You should see higher business and revenue growth rates when you leverage and integrate various types of software to complete tasks that would otherwise be done manually.
Some Vendors to Consider
Perhaps the biggest obstacle standing between you and the perfect touchscreen POS system is the sheer number of vendors to choose from.
The competition can be dizzying. That's why we've laid out some of the more popular vendors and provided related information about each below.
Systems for Retail Stores and Most Other Businesses
The following are popular among retail businesses and other types of businesses in general, except for restaurants:
This is a more affordable option for retail stores looking for a more affordable solution that still provides powerful features.
The system comes complete with:
eCommerce capabilities and a seamlessly integrated, built-in eCommerce store
Payments functionality that lets you accept in-store and online payments with one system
Built-in customer loyalty and rewards program features that keep customers coming back
Analytics and metrics that provide deep insights into your results
Integrated accounting features that help you save time and reduce accounting mistakes
The ability to customize your POS with a huge selection of integrations and add-ons
Pricing starts at around $99/month.
NetSuite SuiteCommerce InStore
NetSuite's SuiteCommerce InStore solution is the most robust on our list. It provides businesses with a solution that unifies the physical and digital shopping experiences within a single, cloud-based commerce platform.
This touchscreen-based POS system offers responsive design technology that delivers an intuitive, easy to use digital selling and servicing device for sale associates to engage with customers anywhere in the store.
Their website claims this system will:
Transform the store with a true, single commerce (online, in-store, call center) platform
Engage shoppers by providing a complete shopping experience that is personalized and seamless
Empower sales associates with the tools and information to assist and engage shoppers
Increase profitability with more product choices and better convenience with an 'endless aisle' of goods
NetSuite is on the expensive side of the spectrum; you must contact the vendor for a price quote. But it's backed by Oracle and is worth the investment for larger retail stores like supermarkets.
Vend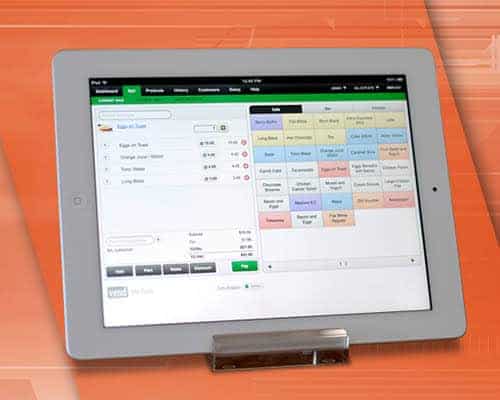 A popular option for many retail stores—both small and large—Vend initially carved out a name for itself by being the first browser-based touchscreen POS system. It's still riding that momentum and is still used by many businesses.
Vend is also on the lower end of the pricing spectrum. Its "Lite" version starts at around $99/month and offers features such as:
Intuitive point of sale processing
Real-time inventory management
24/7 telephone and online support
Small business reporting
An add-on to integrate Xero accounting software
Larger retail stores can still use Vend but would want to opt for a higher tier version with more features—either the "Pro" or "Enterprise" version.
Systems for Food and Beverage Establishments
Most stores can use a touchscreen POS system designed for the retail space. However, food and beverage is a different ballgame.
The nature of how restaurants and bars operate necessitate a system with specific features that would be useless to most other stores.
TouchBistro ۞ [TOP PICK]
TouchBistro is our top pick, and for good reason. It's the top choice of the food and beverage industry in general. In fact, as far as gross revenue, it's the top food and beverage system in over 37 countries.
TouchBistro provides an easy and smart iPad-based POS system for restaurants, cafes, bars, and other types of eating and drinking establishments.
The system comes in at an affordable $69/month for just the software, or $105/month for the comprehensive software and hardware bundle. It packs a mighty punch for its price point and includes:
Tableside ordering to fulfill orders faster and more accurately, right at the table
The ability to easily split, transfer, or merge checks
Menu and inventory management to completely customize your menus and maintain constant insight into inventory levels
Multiple integrated payment processors that take credit card, debit, cash, and mobile payments
Staff management and scheduling features to schedule, track, measure, and empower your staff
Reporting and metrics analysis capabilities to produce reports and maintain insight into results on any device, anytime from anywhere
Loyalty programs that attract, engage, and reward loyal customers to drive revenue growth and improve customer service
Upserve
Upserve is a comprehensive system that allows you to run operations related to the kitchen, front-of-house, accounting, overall business management, and more.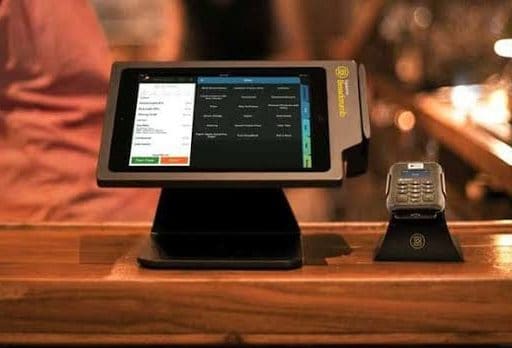 It's a popular option for many restaurants because it starts at $59/month and includes capabilities such as:
Online ordering for take-out orders
Identification of new vs. repeat guests
Tableside, mobile service
On-screen signature capabilities
Administration and operations functionality
Intelligent menu management
Live, real-time reporting
A very intuitive interface
Toast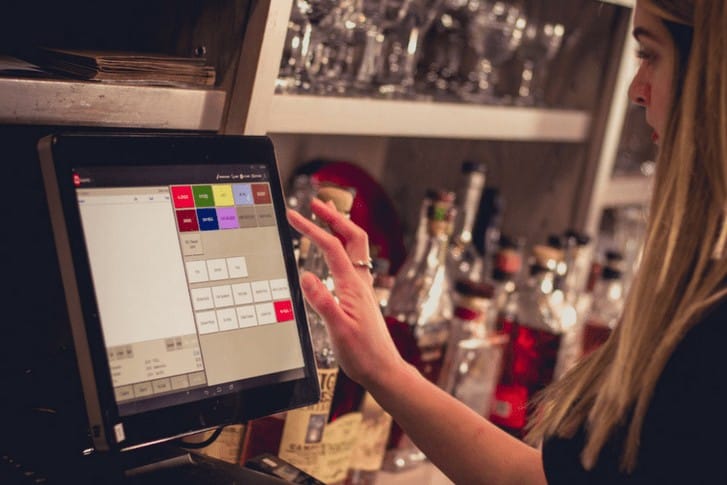 Toast is a great touchscreen POS system for smaller establishments like cafes and coffee shops. The software offered starts at $79/month and boasts features such as:
Cloud-based reporting, menu management, and kitchen operation
Add-on features including online ordering, inventory, gift cards, payroll, and labor management
Integrations with over 70 of the most popular restaurant partners
Volume and annual discounts
A built-in kitchen display system (KDS)
A highly intuitive user interface
Ready for Your Own Touchscreen POS System?
We have provided you with the inside scoop on touchscreen POS systems. Above, we covered what they do, and what to look for in one. Now it's time for you to start evaluating systems so you can select one of your own!
You should always conduct your own research. But you can and should also take advantage of review sites that offer free recommendations for touchscreen POS systems. These sites can often generate a discount for you when you decide to purchase.
For example, POS Quote helps consumers identify the best POS system for their business and offers visitors a discount of up to 30% on entire packages.
Simply visit the homepage and complete the yellow form to receive a free quote and up to 30% off on your new touchscreen POS system.
With the information provided above, you should be able to easily find the touchscreen POS system that aligns with your needs.