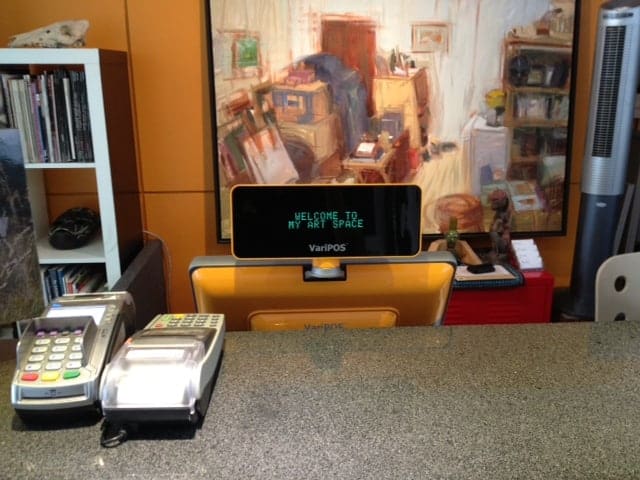 The art world is essentially a tight-knit community of dealers, artists, art appreciators, and critics. As such, you will need much more than basic retail POS features to manage and run a gallery efficiently. For such a facility, it advisable to get an industry-specific system.
The best art gallery point of sale system (POS) should offer you a comprehensive platform for tracking all your artwork. The system should present you with a complete overview of the artwork locations, its net worth, as well as the important contact details.
While shopping for such a system, you should consider such aspects as inventory, contact and consignment management, payment processing, marketing, analytics, and website integration capabilities.
Tracking your inventory and its cost is a must in this business, and that's exactly what a POS system can do for you. Let's dive into the top art gallery software picks that'll help you manage your business and increase your profits.
The Best Art Gallery POS Systems
System
Starting Software Costs
Hardware Costs
Key Features

$19/month
Pricing varies depending on the hardware needed
Uses QUICKLINK – automatically publishes your gallery, inventory, events, etc. to your website

$129/month for a lease
license per computer setup
$995 with financing options
System automatically purges old inventory to make room for new items

$75/month for unlimited terminals
Single touchscreen terminals
start at $1899
Simplified automated reporting options to make your paperwork less
1. The Best Art Gallery Software: Masterpiece Manager

The Masterpiece Manager is a simplified art gallery manager that is specifically designed for consignment and art industries. The Masterpiece company is a renowned provider of websites and software solutions for players in the art and consignment industry.
As a matter of fact, it is a preferred PIS provider for more than 1,400 gallery owners across the globe. A cording to its current users, the Masterpiece Manager 11 is a sophisticated, yet intuitive management solution for art galleries. Some of the capabilities that make this software one of the best art gallery POS systems include:
Dynamic Art Gallery Websites
In addition to a range of sophisticated POS capabilities, this provider also offers art galleries websites that integrate seamlessly with the POS system. Websites by this provider are known to update themselves automatically and in real-time.
In this regard, the provider applies QUICKLINK—the very first automation tool for websites. This took is designed to automatically publish all or part of your gallery collection, images, inventory, artists biographies, events, exhibitions and company information.
This feature will also allow you to choose what you would like to have Quicklink publish. As such, you need not do anything, the system will automatically update your art website with every change you make.
Integrated Payment Processing
The provider, in partnership with TSYS/Cayan, offers your business a secure, seamless and compliant payment processing solution. This integrated payment solution allows you to process all the major credit cards directly through the Masterpiece Manager 11 PIS system. Again, the system will present you with a detailed overview of the money as it is deposited to your bank account.
Masterpiece Manager POS System Downsides
For printed reports, the software requires you to export the relevant data to excel rather than presenting all the data on the screen.
Get A Free Quote
2. The Best Consignment Art POS System: ConsignPro

If you happen to consign art in your gallery, you should consider getting the ConsignPro art gallery POS system. In addition to managing your relationship with artists, this software will help you keep track of every consignment piece. The system will also generate automatic inventory reports and support the splits you assign.
If you are looking for a POS system to manage your consignment business, then you should consider using ConsignPro POS. The program will save your time and effort by handling a variety of tasks. You can log on to the program as any user and set up a password for yourself. Your initial log on name will be "New," but you can change this in the Employee screen. Another key feature of ConsignPro POS is the training mode, which prevents data from being saved.
The software also allows you to manage your relationship with consignment artists, keeping track of consignment pieces, and automatically generating inventory reports. Splits are supported, and the system offers a variety of accounting tools. You can create financial reports and get a complete picture of your sales. You can even track consignment items and their value. As an added bonus, the software is compatible with many payment systems, and it is easy to install.
A good POS system for art galleries should give you complete control of your artists, customers, and vendors. It should also provide features to track sales and purchases, as well as other important customer data. Once you have gathered this data, you'll be able to market to clients based on their purchasing habits. Having this information will help you track your customers more efficiently and maximize sales. This software should also help you manage your contacts.
The system is also capable of handling payments for your on-demand artists as well as consigner and inventory management. Other capabilities that make this art gallery POS software stand out from the restto include:
Integrated Accounting
Depending on the size of your art gallery, accounting can be a cumbersome and time-consuming task. To make things easier, ConsignPro is packed with an array of accounting tools. As such, it is able to generate a myriad of financial reports.
Such reports will give you a comprehensive overview of the business, including sales taxes, money coming in and discounts. The system will also give you a detailed analysis of the much you are paying to consigners. Such information will come in handy whenever you are making important business decisions.
Inventory Lifecycle Management
Compiling an inventory for your art gallery is just, but the beginning of automated stock level monitoring. The software is designed to automatically track art items from the moment they are entered to the inventory throughout their lifecycle.
The inventory manager offered by this solution features such capabilities as forfeiture to the art gallery, returns, and donations. As such, you may set this system to automatically purge the old inventory and make room for newer art items.
ConsignPro POS System Downsides
You may find this software comparatively hard to navigate. Again, smaller businesses may find it expensive to implement.
Get A Free Quote
3. The Best Cloud-Based Art Gallery SaaS Option: CashierLive

Whether you run a startup or an established art gallery, CashierLive offers you the feature suite you need for simplified operations. The feature suite offered by this provider will help you save time, increase sales and cut costs. You will also find Cashier Live to be an intuitive and affordable software option for arts and crafts galleries.
Despite being one of the most affordable options, CashierLive offers a feature-rich suite that is optimized for art galleries.
The features of CashierLive POS make it a great choice for any business. It allows you to customize your register and assign privileges based on employee roles. The system supports all types of payment methods, including credit cards, debit cards, and cash. It even features offline mode and partial payment. The best part of CashierLive POS is its powerful reporting tools. With the help of the CashierLive dashboard, you can track your sales, inventory, and more, and make informed decisions to improve your business.
Cashier Live's Point of Sale Software makes it easy to accept payments from customers and track inventory. All you need is an iPhone or iPad, and a computer with an internet connection. The software supports payment processing through credit cards, and charges a 2.7 percent processing fee per purchase. It can also email receipts to customers and keep track of employee hours and earnings. It is certified by SIGIS, and is ideal for small and mobile businesses.
The service is priced competitively with other POS solutions, but the main difference is the fee. Cashier Live charges a 2.7% processing fee that's automatically deducted from the same bank account as the cardholder's account. The monthly fee varies depending on the amount of processing. The basic CashierLive plan costs around $50, while the Advanced and Lean plans cost between $69 and $199 per month. Depending on your business needs, you can choose from one of three payment plans.
Some of the industry-specific capabilities you will come to love about this software include:
Check out Tools
Not only is the Cashier Live interface user-friendly, but it is also loaded with convenience features for streamlined art gallery checkouts. In this regard, the provider offers a perfect blend of intuitive design and usability. This design makes it easy for galleries to accept all forms of payment. With this system in your store, all you need to do is scan, click and swipe to ring a sale.
The integrated payments processor has been proven to be swift and affordable. The solution does not require additional POS hardware to process card payments. You will like the fact that the provider only charges a flat rate of 2.7 percent.
With this system, you will be able to search for items in the inventory, split payments, accept multi-tender payments and scan barcodes. You will also like the fact that it is capable of collecting tips, handling returns as well as offering discounts on items or transaction.
Inventory Manager
This provider offers art galleries and museums with a full-featured stock management platform to suit their unique needs. With it's a range of management tools, this software makes it easy for you o add, edit and even remove items from the inventory. Similarly, the solution simplifies the creation of purchase orders in the facility.
Get A Free Quote
Things You Need to Know Before Choosing Art Gallery POS System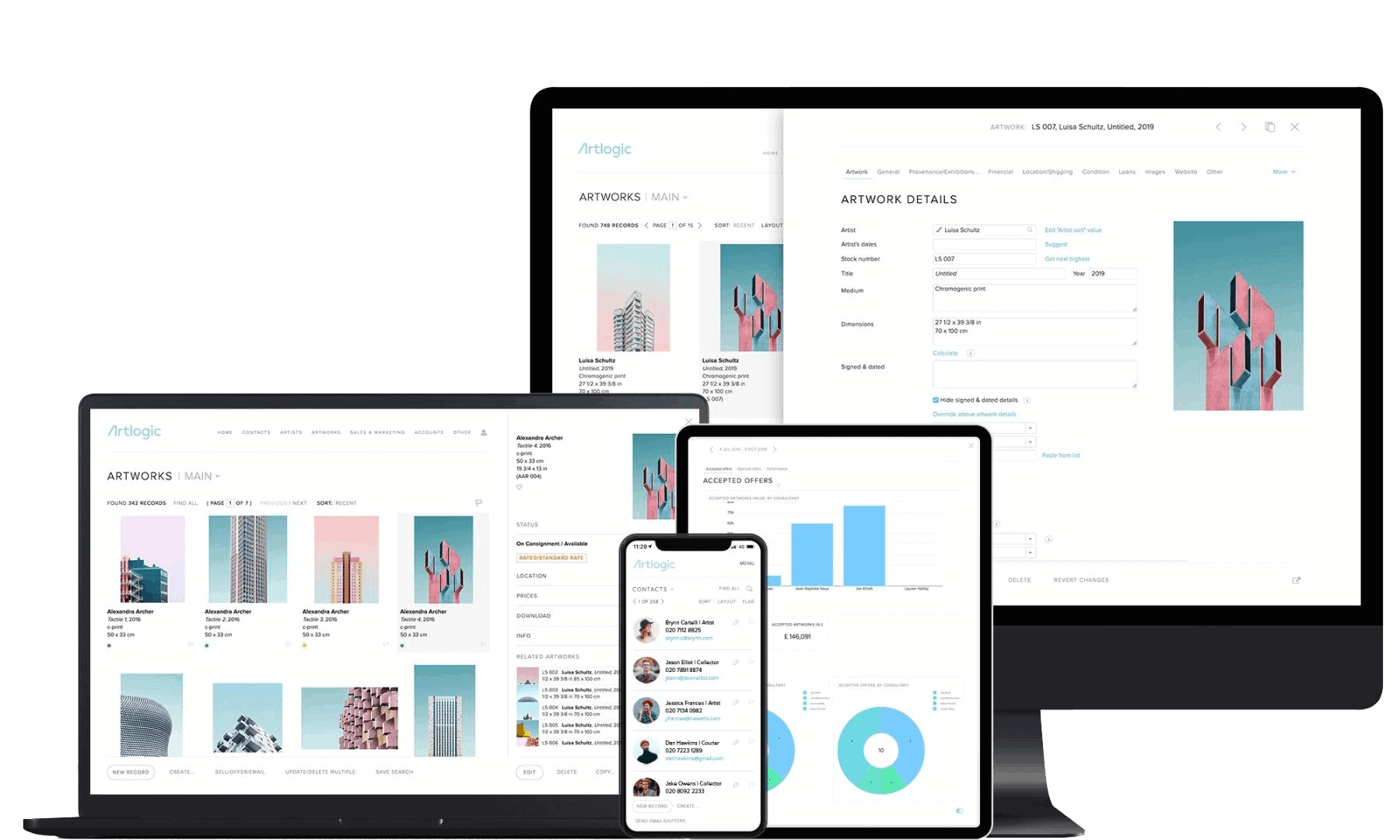 Unlike other retail businesses, art galleries require a unique set of management capabilities for streamlined operations. This being the case, you will require software that offers industry-specific CRM, inventory management and marketing tools.
This is particularly why you should only get a cultural venue system that is specifically designed for an art gallery, museum or library. In most cases, such systems tend to have features for handling event bookings as well as track attendees and registrations.
You will also need a system that centralizes event details for the facility and allows you to collaborate with clients and staff. In addition to these, there are several other considerations you need to make while shopping for the right art gallery POS system:
Attendee Engagement and Management
As you may be aware, cultural facilities like art galleries tend to promote such events as concerts, lectures, and exhibitions from time to time. This being the case, you will need a solution that supports events management capabilities, including ticketing and RSVP registration tools.
For the purpose of attendee enhancement and management, the software should also feature email invitations, marketing tools, and web-based registration forms. Such capabilities should make it easy for you to collect attendee information and payments through registration to events in your facility.
A system that offers check-in apps for art galleries will also come in handy. Such a capability will allow you to scan ticketed guests and reduce lines at the door during events.
Guest Management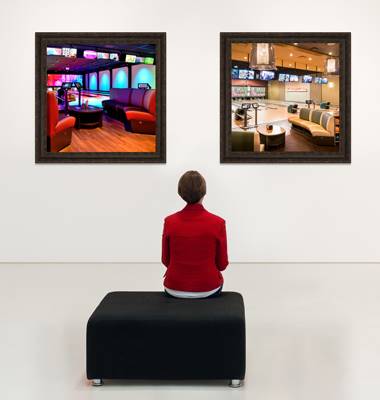 On the material date, the system should also make it relatively easy for the business to manage guests. In addition to allowing you to collect registration and RSVP information online, it should also allow you to download the resultant lists. Again, it should also let you print out name tags.
The system should b equipped with a range of online tools to help collect event and attendee information. The system you opt for should also be capable of running on almost any mobile device. As such, it will give you enhanced control over your guest information on-site or remotely.
Portfolio Management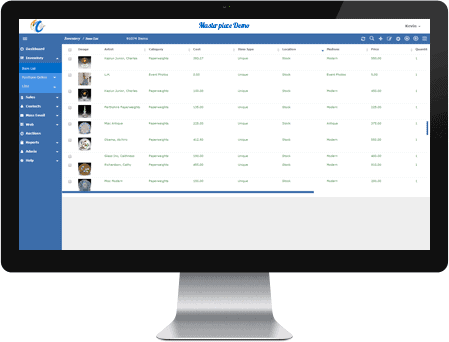 For museums and galleries, it is advisable to get a POS solution that is capable of managing the portfolio as well as invoicing. The inventory manager in the system should be essentially designed to manage collections, artifacts, memberships, and collections.
You should get one that features web-based software that's is specifically designed to track all event details, ranging from reservations and schedules to communications and billing. The system should feature sophisticated, yet intuitive capabilities to handle invoicing, payments and sales in an art gallery and consignment industries.
In addition to reporting on sales taxes, the software should be capable of tracking and reporting on commissions and consignments due, and to which contract they may be owed.
Contact Management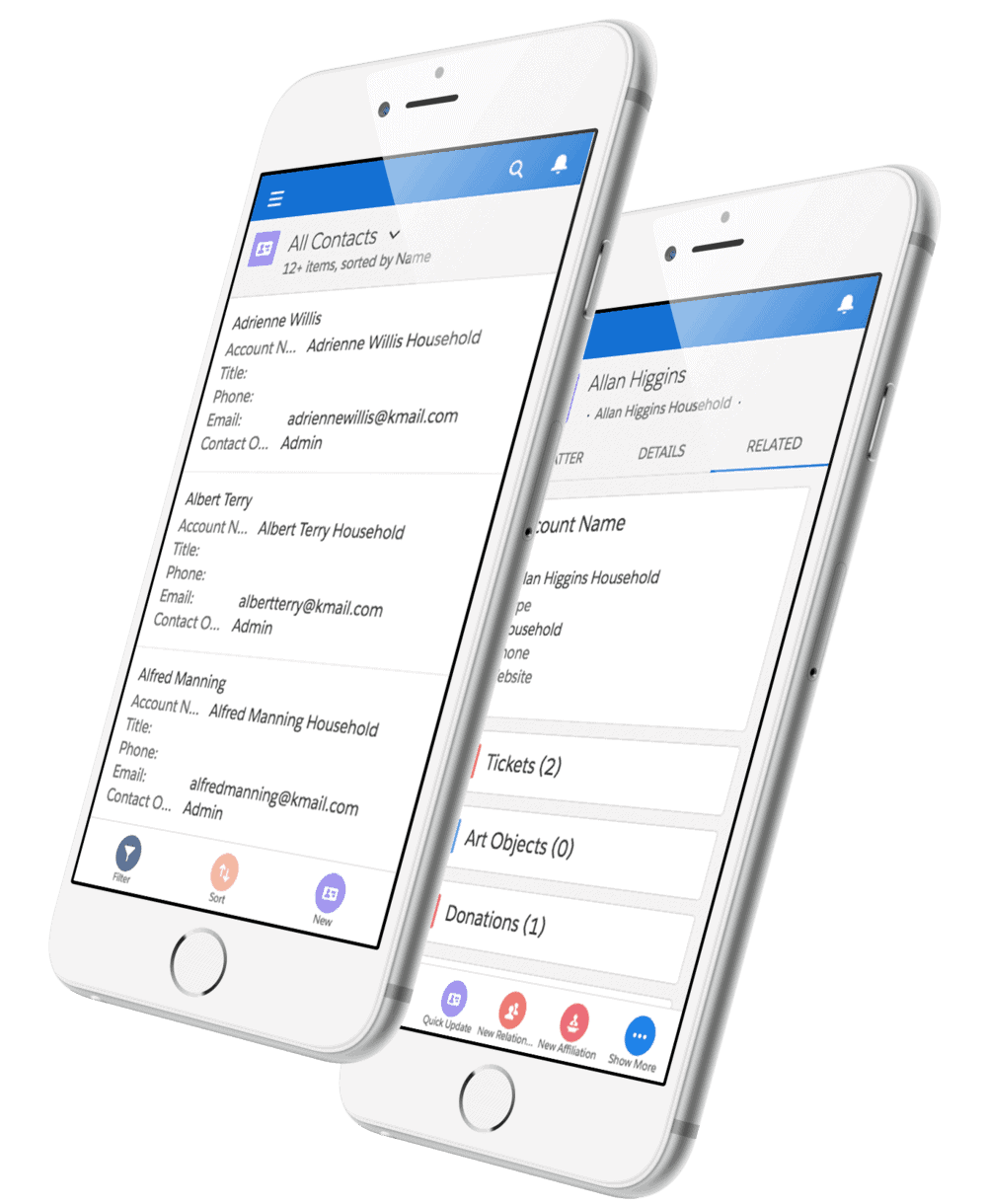 The system should give you complete control over artists, customers and vendors information as well. It should also monitor the purchases, sales, and communications associated with any contract in the facility. In addition to capturing and storing contact information, the system should capture other important customer details.
With such capabilities, it will be easier for the facility to record, report as well as market to clients based on their previous purchases in your gallery. To boost repeated business and generate targeted marketing campaigns, your preferred art gallery POS system should manage contacts more efficiently.
Some of the leading solutions are also known to feature exceptional contact importation capabilities. This will allow you to import your previous contact list to the POS system, hence save time while co piling a comprehensive contact list. Finally, you may also need a system that offers email broadcasting capabilities.
Art Gallery Website Integration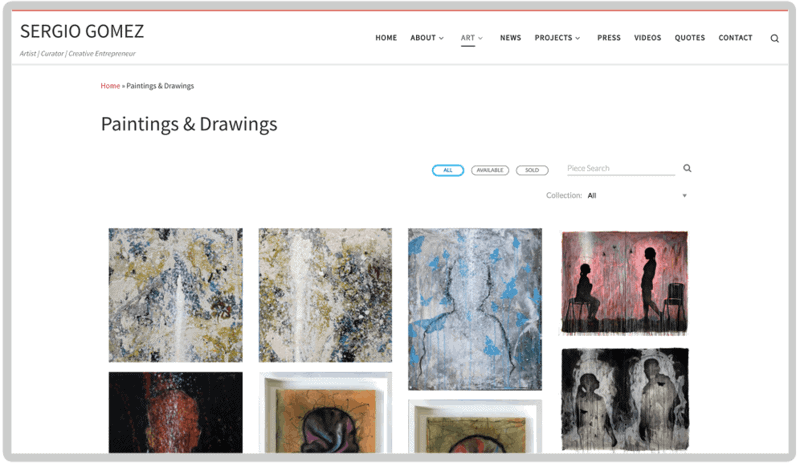 Your preferred POS provider should offer you a mobile-friendly, elegant and search-engine-optimized website or allow for integration with your current website. If the website is provided by the provider, it should allow you to customize the theme as well as import the images and information you already have.
Regardless of the case, the solution should make it easy and quick for you to post exhibitions in your facility. In this case, it should allow you to include such information as news, exhibition artists and gallery details. The website should also be relatively easy to manage and be capable of syncing with your exhibition and artwork database.
Our Final Verdict
Unlike other retail outlets, art galleries have a unique set of challenges to address. This is particularly why you should only get an industry-specific POS solution for such a facility. The three systems reviewed in this guide have all the capabilities you need, including website integration, contact management, and portfolio management.
If you consign your art, you will need a solution with the right consignment capabilities like the ConsignPro software. Whether you are looking for a feature-rich suite or just an affordable option, this guide will help you choose the best art gallery POS system.