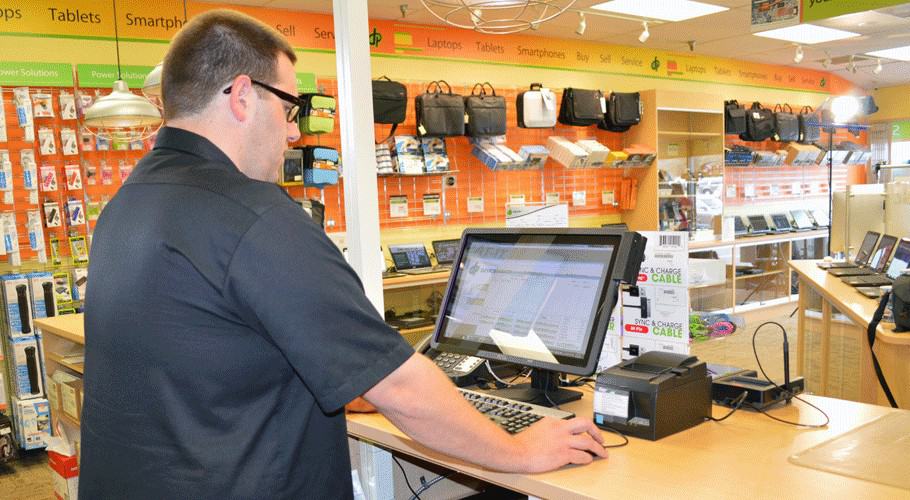 Managing a consignment shop means dealing with a never-ending list of responsibilities: accounting, inventory, managing consignors, customer service, and more.
The size of the consignment shop and resale market is $70.5 billion. With all of this opportunity out there, how do you know you're getting the biggest share possible? It all comes down to how efficiently you can manage consignors and sell more items in your stores.
The best consignment shop point of sale system (POS) should have industry-specific features for reduced workload, faster transactions, and accuracy. With the right POS solution, you should be able to automate key tasks — like consignor payments, inventory updates, customer communications, and more — to keep up with increasing demand.
The solution you choose should help you with key tasks like compliance reporting, secure storage, and easily access to consignor information. You should also be able to give consignors permission-based access to certain aspects of the system so they can directly input items, pricing, and more. This will save you time and money in the long run.
So which consignment shop POS system is the best? Out of all the ones we reviewed, ConsignPro comes out on top. The system features integrated accounting, streamlined consignor management, custom pricing, discounts, and much more.
Although ConsignPro is excellent due to the fact that it's built specifically for the industry, your shop may have different needs. If you want to grow your shop, for instance, you may want to look for a more scalable solution. You will also want to take into account the platform's ease of use if you want to encourage adoption from your consignors.
We've reviewed the top four consignment shop POS systems in an effort to help you weigh the various benefits and key features that come with each. We hope it helps as you shop around to find the perfect platform for your business.
Comparing the Best Consignment POS Systems 
System
Starting Software Costs
Hardware Costs
Key Features

$129/month for a lease
license per computer setup
$995 with financing options
System automatically purges old inventory to make room for new items

from $72/month
Quote based
Built-in marketing integrations

from $109/month
Quote based
Create and track customer, vendor and consigner accounts

Starts at $99/month
Quote based
Feature rich management tools that make store management easier and more convenient
1. The Best Overall Consignment POS System: ConsignPro


ConsignPro is one of the leading providers of consignment POS software and hardware solutions. The solution is currently being used by more than 5,000 real store owners. This popularity may be attributed to its enhanced ease of use and a large pool of industry-specific features.
As you will come to learn, the company has a responsive customer support team in place to help you whenever you are having problems with the system. This solution is essentially designed to offer retail POS, e-commerce, consigner, inventory and customer management tools.
POS software can be very expensive. In addition to software licensing and hardware, there are many other hidden costs like training, customizations, ongoing maintenance and support, and other services. To get an accurate total cost of ownership (TCO), you should include all these items.
Lightspeed Retail is a consignment software that has tons of retail features and comes with the ability to print price labels for merchandise. Its POS system can also track inventory, sales, expenses, profits and losses to help users improve their business. It supports multiple sales channels and integrates with popular payment processors to offer customers more flexibility.
It is a cloud-based point of sale system that helps you manage your front and back end operations in one place. It is an ideal solution for consignment stores and offers a streamlined inventory management process with centralized reporting. It supports mobile POS for customer and employee tracking, and can help you automate your workflows. It also includes a built-in loyalty program and email marketing.
This resale POS system is ideal for consignment shops that sell both new and used goods. It offers a streamlined inventory management process with automated POS transactions and commission payouts. It also allows you to print price tags for merchandise and can automatically track inventory as it comes in and goes out of the store. Its graphical dashboard makes it easy for you to see your business's performance at any time. The solution can be accessed via a web browser or iOS app and is compatible with Apple iPads and Android tablets.
In this regard, here are some of the features users have come to like about the ConsignPro POS system:
Customer Management
Getting to know each one of your customers will help you tailor your offering around their needs, hence keep them coming back. In addition to automatic consigner tracking capabilities, this software will also collect and store relevant customer information.  For instance, it will automatically keep track of how each customer is spending in your shop and their shopping history.
With such information on each one of your customers, you can easily come up with custom marketing campaigns. Additionally, the system allows you to set up customer rewards within the POS. These targeted marketing campaigns and customer rewards have been proven to boost customer loyalty.
Integrated Accounting
Depending on the size of your consignment shop, accounting can be a cumbersome and time-consuming task. To make things easier for you, ConsignPro I'd packed with a range of accounting tools. As such, it is able to generate an array of financial reports.
Such reports will give you a detailed overview of the business, including sales taxes, money coming in and discounts. The system will also give you a detailed analysis of the much you are paying to consignees. Such information will come in handy whenever you are making important business decisions.
ConsignPro POS System Downsides
The email feature on this system does not allow you to target a specific group of people. For instance, you cannot send email to customers with birthdays today exclusive.
Get A Free Quote
2. Consignment Shop Software with Retail Features: PayGo POS
The best consignment POS solution should help you make people buy and sell while encouraging them to reuse merchandise. The PayGo consignment POS system couples renowned retail features with innovative industry-specific capabilities.
This unique blend of features by PayGo will make it easier and more convenient for you to track consignees, consigners, payouts and the inventory. The solution is also capable of printing price labels for the merchandise as well as running sales and inventory reports.
Presently used by more than 5000 store owners, ConsignPro is one of the most popular software programs that helps resale and consignment shop owners manage their business. It comes with a large pool of industryspecific features that help in automating the entire retail process. It helps in handling inventory, ecommerce and retail accounting. It has a simple interface that makes it easy to use and can be customized. It also has great customer service that is available around the clock to help you with any issues that may arise.
The program provides a number of other functionalities that make it an ideal choice for retailers. These include staff management tools that ensure improved productivity and accountability in the workplace. It also offers automated and customizable reports that monitor trends in your business and provide valuable insights. This allows you to devise budget planning guides, marketing strategies and future forecasts that can improve the business.
Another interesting feature of ConsignPro is the ability to track the inventory of consignors and clients. It also lets you create invoices for both parties and print them for customers to view. The software is designed to help you streamline operations and enhance customer service.
Its Sales screen is relatively easy to follow and clearly displays the amount due. This is something that most POS screens fail to do. However, the software can only process two forms of payment.
If you want to use this software, you'll need a Star thermal receipt printer. The printer can be connected to a USB port on the SERVER computer. Once you've done that, you can access the program by going to your "Computer" icon and opening the "Program Files" folder on the SERVER computer.
Other capabilities you will come to like about to PayGo consignment shop POS system include:
Bulk Payments
For enhanced convenience, this software allows you to pay all your consignees at once at a preset time. Alternatively, you may choose to pay each one of them separately the moment they come to the shop. In addition to the versatile payment options, PayGo is known to track consignments diligently.
PayGo Consign
This an online e-commerce platform that has been helping consignment shop owners connect their consigners to the POS system. This feature will offer the consignee easy access and mobile follow up option for their products. In this regard, the consignees may check sales and submit their merchandise remotely over the cloud.
The provider also allows store owners to sell the merchandise online, with real-time updates to the inventory. If you are looking forward to increasing revenue with online sales, you need to exploit the power of WooCommerce + PayGo Cart. This solution has been helping consignment shop owners sale online 24/7 and collects transaction information.
Marketing Integrations
What if you could market your products right from the POS system to people who are more likely to buy them? Well, this is now possible with the innovative MailChimp integration by the provider. With this capability in your store, you may put the customers into clubs and notify them when you have products they may be interested in.
PayGo POS System Downsides
Hardware integration with the PayGo POS system is rather limited, as compared to some of the leading solutions.
Get A Free Quote
3. The Best Value For Your Money: Ricochet Consignment
Whether you are experienced or new to the same, Ricochet ensures that you have an easy time managing your store. As a matter of fact, you will be able to run the entire business online through the Ricochet Consignment POS system. Whether you are updating information nor just adding new items, you will find this software to be quite intuitive.
Most of its current users love the feature-rich consignment shop management platform offered by the provider. Here are some of the Ricochet features that are specifically meant for consignment shops:
Store and Consigned Inventory Manager
The inventory manager on Ricochet POS system offers your business unique capabilities beyond valuation and tracking of items. This feature is meant it help consignment shop owners organize the inventory. You will also find it rather easy to find items on the POS screen through its search functionality.
Additionally, the solution makes it easy for you to print lost and new tags. Some of the main capabilities offered by this inventory manager include edit, add, search and organize tools. You will be glad to learn that the intuitive interface of the software lets you filter inventory search results.
By allowing you to manage the stock, locations, and splits, Ricochet gives you complete control over the store and consigned inventories.
Simple Accounts Control
Unlike some of the best consignment POS systems, Ricochet Consignment allows you to create and track customer, vendor and consigner accounts. According to the thousands of business owners using the system, Ricochet makes creating and editing of accounts easy. Through such accounts, you will have an easy time tracking such metrics as inventory, sales, rewards, and payouts.
The solution is packed with convenience tools to give you enhanced control over the accounts. For instance, you will find it easy to update consigner information, add their inventory and disburse their payments. With regards to payments, you may choose to pay all your consignees at one using the simple payout capability of the software.
This feature will also allow you to edit and add employees as well as keep track of your customers. The system also displays each consignee's remaining credit in your store. It also keeps track of consigner payments, whether single or global payouts.
Ricochet Consignment POS System Drawbacks
Making changes to transactions that were rung up wrongly on this system is not easy.
Get A Free Quote
4. The Best POS for Resale Shops: SimpleConsign


The SimpleConsign POS system is basically meant to offer resale shop owners with a comprehensive management suite.
In this regard, the system couples some of the most powerful management and POS capabilities in the retail industry. With such a solution implemented in your shop, running a profitable resale venture will become easier.
One of the things users love about this system is its compatibility. In this case, you may run the SimpleConsign POS software on Mac or PC hardware. In addition to that, you will also like the vast array of tools this solution has to offer your business, including:
Management Tools
Whether it is a startup or a large consignment shop, this software will make it easier and more convenient for you to run it. To begin with, the software offers you an overview of sale statistics. It will also generate automated as well as customizable reports and monitor trends in the business. Such tools have been helping consignment shop owners make important business decisions.
The system features staff management capabilities for enhanced productivity and accountability. In this regard, it also supports manager overrides. In addition to inventory audits, this software is also capable of separating inventory items based on several parameters. The system is also fitted with a bulk inventory edit tools to speed up the process.
For instance, you may use the POS to separate consigned merchandise from store-owned items. The system can further separate the used items from new ones in your store. In order to help standardize the buyout process, the system allows you to set credit and cash resale percentages.
E-commerce Solutions
If you are looking forward to creating a new revenue stream for your consignment store, you should consider selling online. In this case, you need to go for a POS system that supports e-commerce integration or better still, offers one. The e-commerce solution offered by this provider integrates seamlessly with the SimpleConsign POS system.
Additionally, this e-commerce platform supports full integration with Shopify. You will also find this platform to be attractive, featuring mobile-responsive themes. This is the kind o platform you need to sell your merchandise globally.
SimpleConsign POS System Downsides
Accessing the system through a browser limits page size. It would be nice if the provider could offer an iOS mobile App instead.
Get A Free Quote
Things You Need To Know Before Choosing a Consignment Shop POS System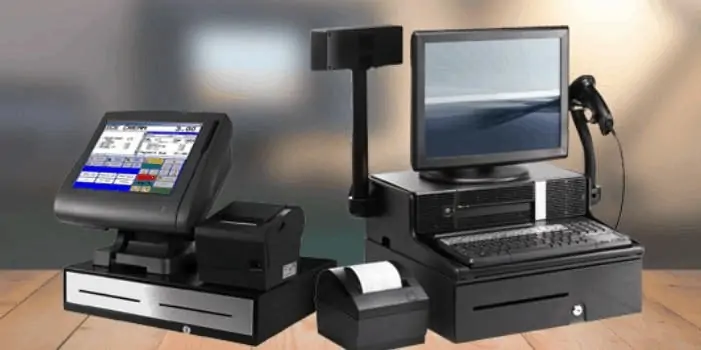 As compared to other types of retail businesses, consigner shops are rather unique. Rather than buying goods and then reselling them, consigner shops just hold the items for owners. The shop will only compensate the sellers once their products have been sold. This being the case, you will need a POS system that is specifically designed for this kind o business.
Record keeping tasks and requirements for consigner shops may be compared to those in a pawn shop's point of sale. In this regard, you will need a system that is capable of linking the various items in the shop to their respective owners until they are sold. The system should also automate the calculation of the amount to be remitted.
As you can see, the inventory needs of this kind of business are unique to the industry. As such, here are some of the things you should consider while shopping for the best consigner shop POS system:
Compliance Reporting Capabilities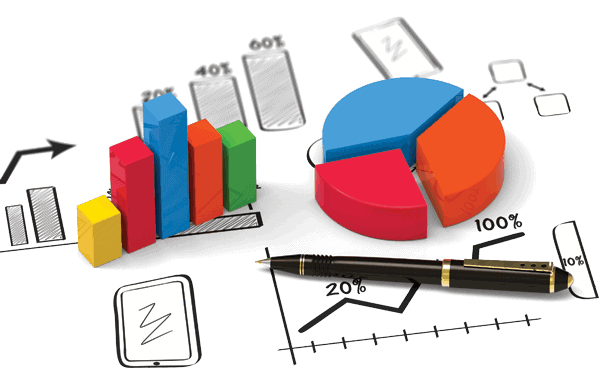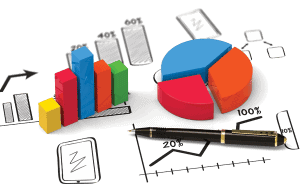 Just as is the case with other retailers, consignment shops are required to comply with certain requirements by the law. Therefore, it is advisable to get a solution that makes compliance reporting easier and accurate for your business. While choosing the right system, these are the key requirements you should hear in mind:
If you or your staff makes a payment exceeding $10,000 in cash, the law stipulates that you need to file IRS form 8300. You should get a system that flags such transactions and generates the relevant IRS forms to be filled for law enforcement reporting.
Additionally, the system should be capable of generating other reports required by authorities in your jurisdiction. Most of the leading POS systems generate predefined compliance reports. However, your preferred software should allow you a certain level of customization.
Patriot Act Anti Money Laundering Reports
In accordance with this law, you will be required to submit the required reports whenever the sale of "covered goods" exceeds $50,000 in a year. The system you choose should be capable of generating all the reports required by this law.
Commitment to Pay Scheduling
A consignment POS system should feature the right tools for managing the commitment to pay schedule.
Additionally, you will also need a solution that is capable of calculating interest for your clients. The solution should also make it easy for you to generate bills and coupon books, whenever they are required.
Customer Payment Calculator
By automating the important business processes, POS systems have been helping consignment stores speed up operations, save time and avoid human errors. One of the tasks you should consider automating is the calculation of customer payments.
The right solution should automatically work out the total remittance to the customer as well as store percentage after each sale.
ID Scanning
In addition to general CRM data, the system you settle should be able to scan and retain ID information for consignees and sellers.
Asa toy may be aware, it is impractical to validate this information against government databases. However, the solution should at least verify that the format for the scanned IDs is correct.
Customer History Management
However organized you may be, disputes will arise in your business from time to time. When this happens, you need to be in a position to resolve them amicably. In order to reduce and avoid despite, you need to store customer history data automatically in the system in a manner that is retrievable.
For instance, the system you get should be able to capture and store such information as date and time stamped records of all correspondence, transactions, phone calls and visits by each customer.
Inventory Manager Tools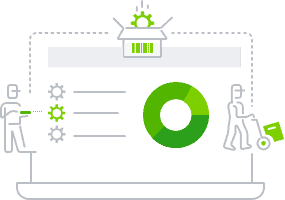 As mentioned earlier in this review, the inventory in a consignment shop is unique. In order to manage such an inventory more effectively, you will need industry-specific tools.
To begin with, the inventory manager should be designed to handle an array of unique items. The system should as well be able to track each item from its acquisition to payment and it's associated payment.
You need to ensure that your preferred point of sale system is capable of valuing and tracking such inventories. The inventory manager should also be customizable enough to accommodate inventory dispositions. For instance, if an item is not picked within the agreed time or comes out of pawn, you will need to change the inventory accordingly.
Again, you will need to notify the affected clients accordingly, preferably through the POS system. Inventory authentication is another consideration you need to make. In this regard, the software should feature capabilities for identifying stolen, counterfeit and lost items. Some of the best consignment POS systems do this by interfacing with the right data sources online.
Our Final Verdict
Whether you have a single consignment shop or multiple locations, effective management and precise decisions are key to success. However, this can only be faster, accurate and reliable with the right point of sale system. The unique nature of a resale or consignment shop demands specialized capabilities beyond retail POS features.
The four POS systems reviewed in this guide are some of the best in the retail industry. Again, the four have the industry-specific features you need to run a consignment shop. Do you need a feature-rich suite or just an affordable solution? Well, this guide will help you choose the best consignment POS system.
Related Reviews: