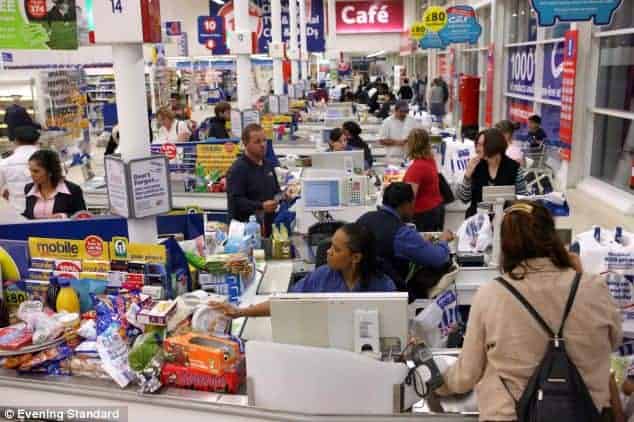 The best wholesale point of sale system (POS) should have the right set of features for enhanced productivity and profitability of your store.
For easier management and streamlined operations, the system should allow for easy analysis of the business as well. The right system will also offer you insights into the overall business operation.
In order to reap such benefits, you should consider getting a system that specifically addresses your business needs.
While shopping for the right solution, you need to consider such aspects as auto-filled orders, bulk product imports, stock transfers, customer relationship manager (CRM) and a customer-facing display.
Reviewed below are the top five wholesale POS systems to help you manage your business and improve your profit margin.
Comparing the Best Wholesale POS Systems
POS SYSTEM

HARDWARE COST

SOFTWARE COST

PROCESSING FEES

Depends on the hardware
components you require

from $99/month

Varies from one gateway to
another

Will depend on the hardware
components your store needs.

from $69 a month

2.75% for invoice and swiped transactions 3.5% +$0.15 for Keyed-in transactions

$200 start-up fee for the payment gateway or $20-60/ month recurring payment

from $200/month per location

Contact the provider for a rate

from $799 for the software suite and about $2,000 for the complete software and terminal solution.

from $29/month

Quote-based

Quote-based

Quote-based

Quote-based
1. The Best Wholesale POS System Overall: Lightspeed Retail

Get a POS system that is specifically meant to help wholesalers run all aspects of their businesses from a Central point.
For instance, the system centralizes purchasing, allowing you to order your stock from integrated catalogs. Additionally, the system makes it possible for you to sell centralized, bundled or unique items in the business.
In a world where consumers expect quick, convenient, and easy payment options, a retail POS system is key to ensuring customer satisfaction. Lightspeed Retail POS offers a number of features that help make it one of the best overall POS systems for small businesses.
Centralize Sales Operations
This cloud-based POS solution has the capability to streamline your sales operations. It allows you to keep a track of all sales, inventory, and orders in real time. It also provides a number of reporting tools to help you analyze your business.
Centralised Purchasing
Whether you are looking to purchase wholesale or in-store inventory, Lightspeed Retail can help you simplify the process. You can buy directly from the POS system and receive your goods in a timely manner.
Flexible Inventory Management
Lightspeed Retail offers a diverse inventory grid that can accommodate multiple variant entries for items like serialized, unique and bundled items. It can also easily manage restocking and replenishment processes.
The best way to find out if Lightspeed Retail is right for you is to ask questions and get a demo from the vendor. You can even take a 14-day trial and see what it has to offer.
Sync Products with eCommerce
Lightspeed Retail is compatible with ecommerce platforms that allow you to sync product lists, inventory levels and prices. This enables you to sell your inventory in-store and online.
Using a middleware called Octopus, retailers can automate the synchronization of their POS and online inventory. This helps you to increase your sales and reach a wider audience.
With this solution in your business, you will also be able to track unit costs, get low-stock alerts, and optimize stock. Lightspeed also supports multiple variations and furnishes you with the right business data to help you grow.
Other things wholesalers have come to like about this point of sale system including:
In-Depth Reporting & Analytics
This feature is designed to offer you detailed insight into your wholesale business. For instance, the solution will help you figure out whether you have the right inventory, know when stocks items run out and how often customers buy from your store.
You will also love the fact that the system allows for integration with third-party accounting services. In this regard, your accounting data will be recorded automatically. Again, Lightspeed POS Reporting and Analytics features allow you to export reports in either PDF or Excel formats.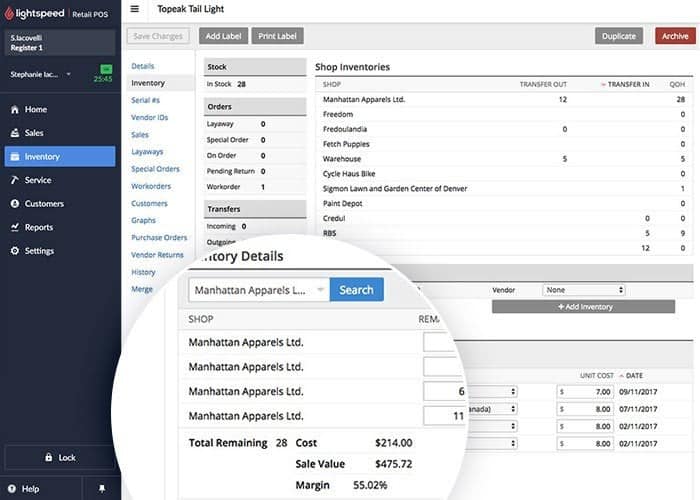 Management Tools
The Lightspeed wholesale POS System is designed to manage your employees, inventory, sales, and customers from a single platform. To begin with, the system offers an array of dependable features for efficient inventory management. Such tools make it possible for you to organize the inventory items into specific categories.
This, in turn, makes it easy and more convenient for your employees to pull up items on the register while ringing up sales. With lightspeed in your store, managing your customers and stock will be relatively easy. To begin with, the system allows you to create and manage customer profiles and categorize them accordingly.
As far as the inventory is concerned, this system supports special orders and offers some of the best work order management tools. Lightspeed also features preloaded vendor catalogs and purchase order capabilities.
Lightspeed Retail POS System Downsides
The fact that the software subscriptions are charged annually means that you will have to sign a year-long contract with the provider.
Get A Free Quote
2. The Best OS Agnostic POS System: Vend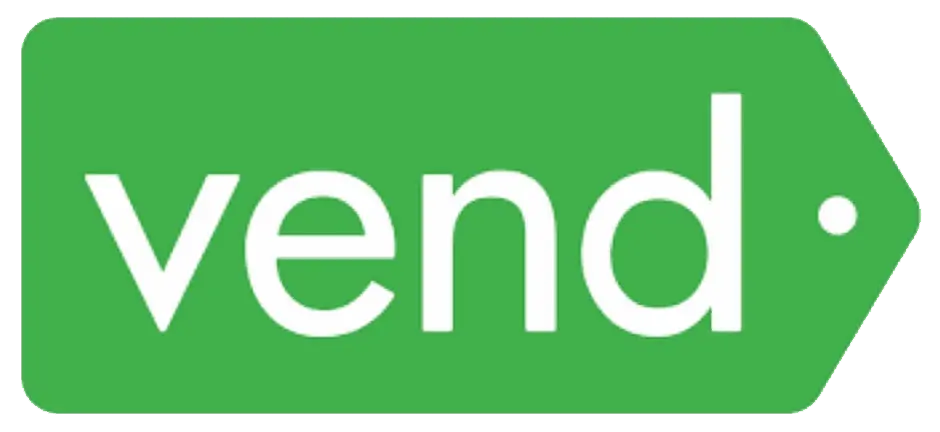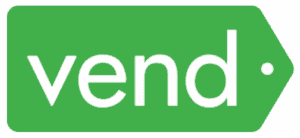 Vend happens to be one of the popular Merchant POS systems among retailers and wholesalers alike. In addition to a feature-rich POS system, this system features a diverse inventory manager and effective customer loyalty programs. With this system implemented in your wholesale store, you will be able to easily manage as well as scale the business up over the cloud.
Other capabilities you will come to love about the Vend Wholesale POS System include:
Enhanced Customer Service
Basically, an increased number of return customers in your business will help boost profitability. This is why you need to invest in a system that makes your customers want to buy from your shop again. Vend will make it easier for you to establish lasting relationships with your customers and offer personalized services.
The system is essentially designed to capture and store such customer information as preferences and past purchases. With such details, you will be able to customize your offering to meet customer requirements. Again, the system features integrated loyalty programs.
When used properly, the loyalty programs can serve as an incentive for your customers to buy from your store over and over again.
Retail Payments
The provider offers an integrated payments solution for streamlined sales in your business. The system allows you to accept almost any mode of payment your customers wish to use. In this regard, Vend POS system accepts all the major credit cards, including American Express, MasterCard and Visa cards.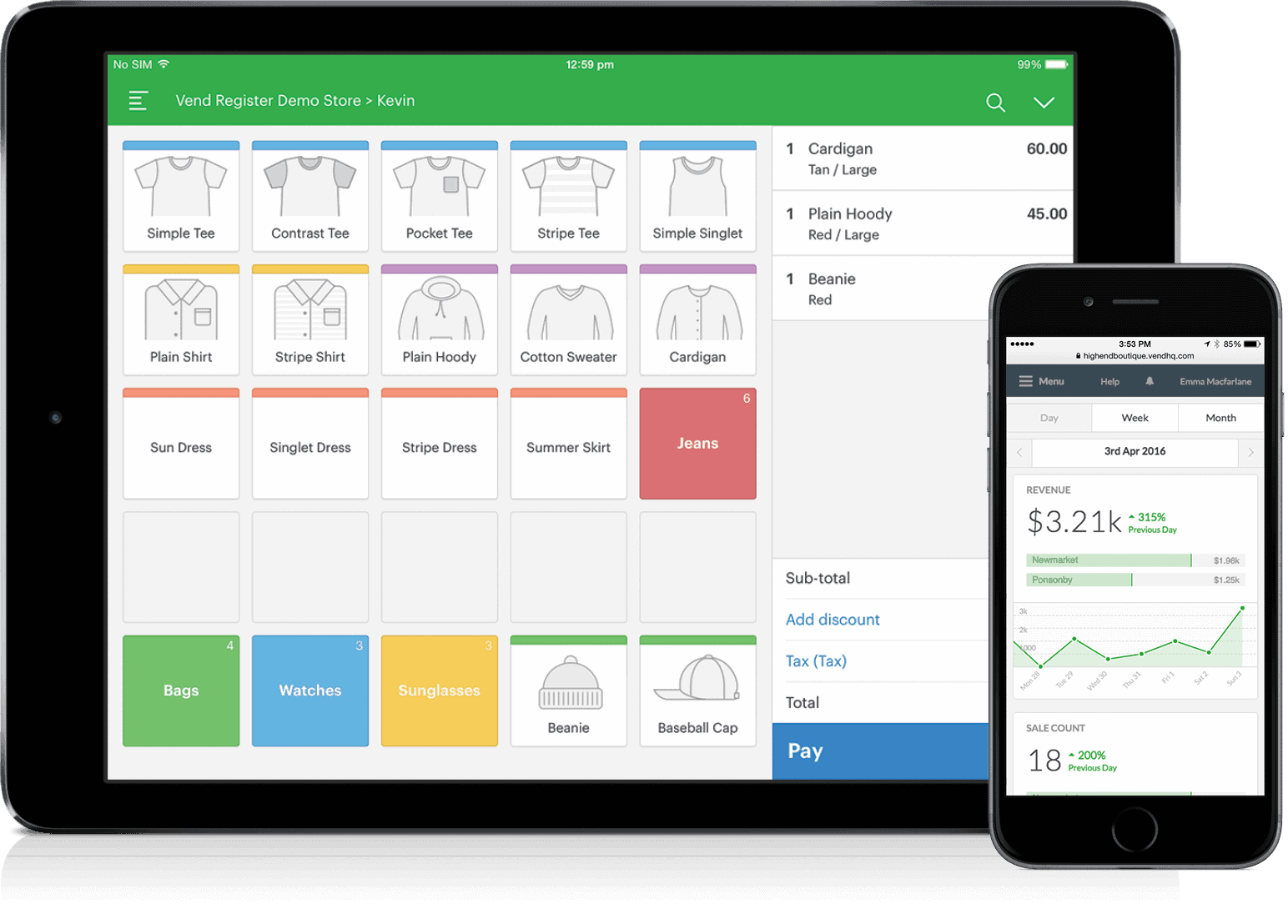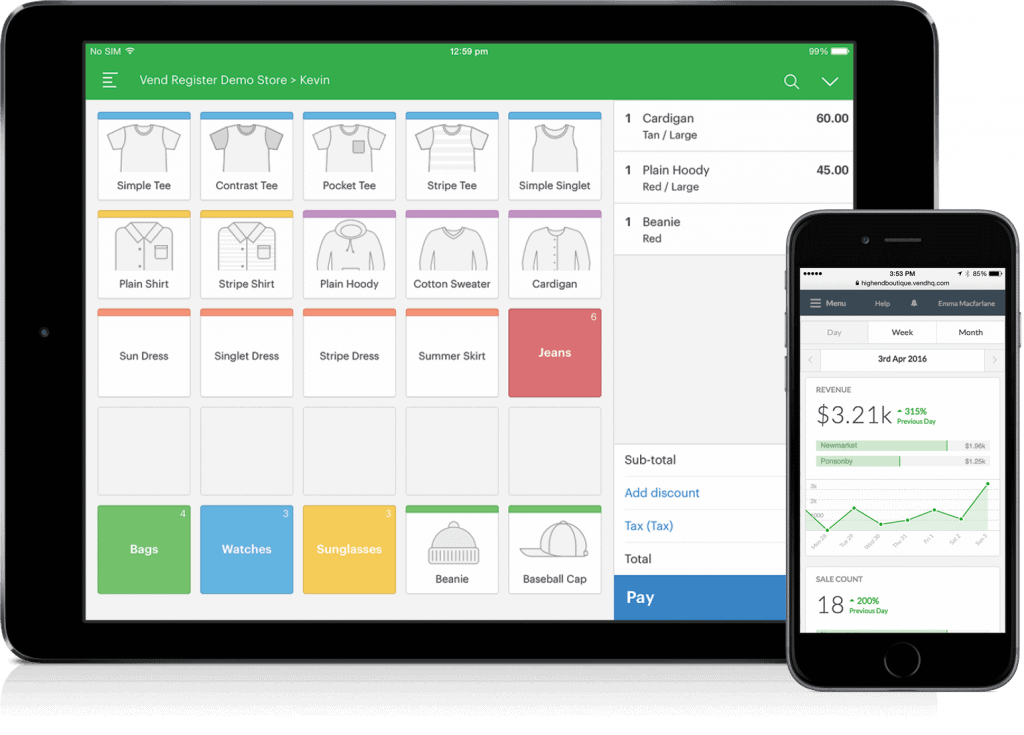 In addition to chip, swipe, and tap card payments, it supports contactless payment technologies as well. Some of the contactless payment options you can accept through the Vend wholesale POS software include Apple Pay and NFC.
Such capabilities make it easier for you to accept payments. Again, such a system will eliminate errors and double handling in your store. Syncing a card reader to your POS system will also help mitigate human error, double entries and the need for manual end-of-day reconciliation.
Vend POS System Downsides
With this POS solution, you will be required to incur additional costs to get priority customer support.  Although the provider offers an e-commerce platform as part of the POS package, you may find the platform to be somewhat plain.
Get A Free Quote
3. The Best Wholesale POS System for Growth: Erply


As far as business growth is concerned, Erply is one of the leading points of sale systems for B2B retail and wholesale businesses.
In most cases, wholesalers find themselves in a challenging middle position. This is mainly because your customers may decide to buy directly from the manufacturers. In order to prevent this from happening, you need to offer them extra value for their money.
To help you achieve this, the Erply POS system offers your business unique capabilities like built-in CRM, accurate cost control, and seamless workflows.
Other Erply capabilities that will help your business stand out from the rest include:
Inventory Costs and Price Lists
Pricing is one of the things you need to be very careful with, if you are to succeed and thrive in the wholesale business. In this regard, the Erply POS system is equipped with all the price list and inventory costing features you need. To begin with, the solution has been proven to follow FIFO principals.
As such, it allows your business to ascertain the cost of goods accurately as well as measure profits more effectively. The system is also known to offer enhanced flexibility as fast as the wholesale price list is concerned. For instance, you will be able to offer special pricing for your contractor customers. This will keep your bulk buyers coming back.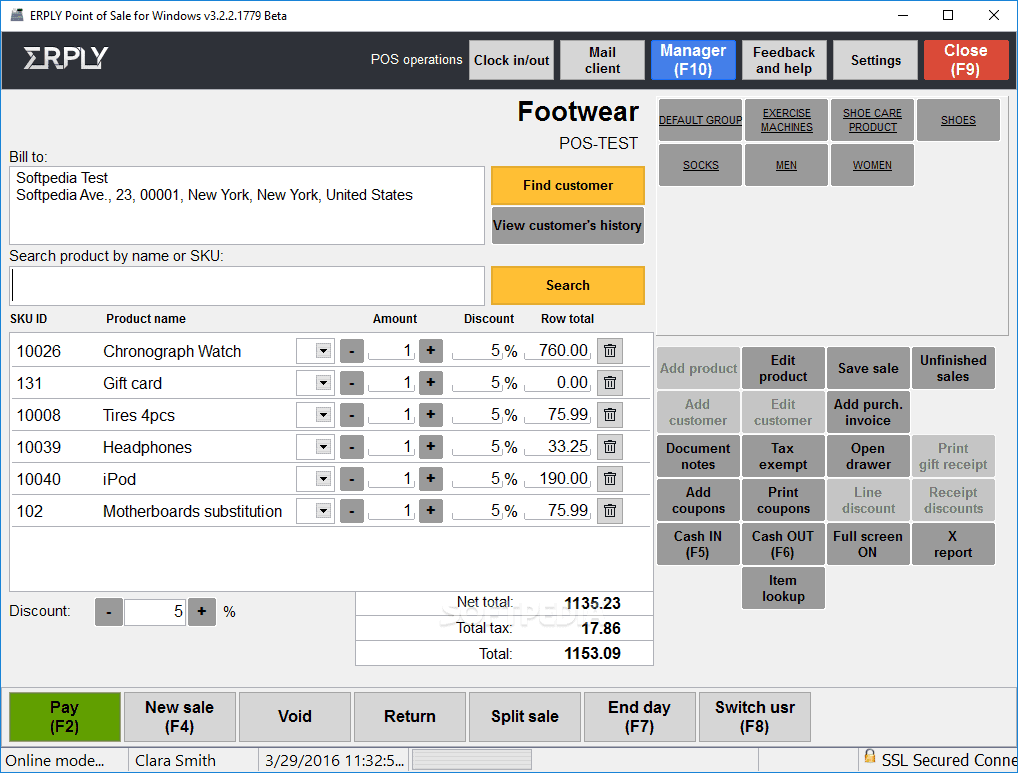 Flexible Quotes to Shipping
The Erply wholesale POS system features a remarkable sales workflow capability. With this built-in capability, you will be able to create custom quotes. In this regard, you may change the quotes to invoices, orders or even packing slips with a simple click.
Erply POS System Downsides
As you will come to learn, this POS solution is relatively costlier than similar solutions in the industry. Again, it features a relatively higher learning curve.
Get A Free Quote
4. The Best Wholesale Retail Combo POS System: AccuPOS


If you happen to run a wholesale-retail business combo, you will need a POS solution that is specifically designed for this type of business.
In such a case, the AccuPOS system will come in handy.  Not only does this cutting-edge technology make selling easier, but also offers your customers superior customer service.
Right from the one-offs to the regular bulk-buying customers, this solution makes it more convenient for you to manage sales. Again, it makes it easier for wholesalers to manage their staff and storerooms.
Other capabilities that make AccuPOS one of the best wholesale POS systems include:
Automated Accounting
Based on statistical findings, an average wholesaled spends about an hour every day on accounting. The AccuPOS solution will ensure that this is not the case with your business. In addition to supporting third-party accounting service integration, it makes it easier for you to monitor your retail as well as wholesale inventory.
The system also allows the staff in the business to clock in and out with ease from the sales screen of the POS. Again, the system is capable of exporting data to the integrated accounting software in your business.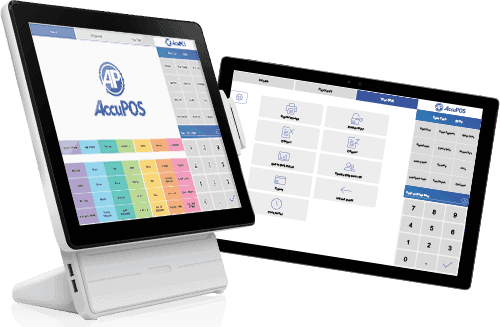 Mobile Wholesale Management
Just as is the case with the best cloud-based wholesale POS systems, AccuPOS allows you to manage all aspects of your wholesale store remotely. For instance, it allows you to crunch the numbers, schedule your staff and deliver superior customer service for your customers.
The system allows you to accomplish such management tasks from virtually anywhere on the planet. For enhanced security, the system requires a login and password to grant you access to the online management platform.
AccuPOS System Downsides
The system does not have sophisticated features for large wholesalers who have large transaction volumes.
Get A Free Quote
5. The Best Distributor POS System: Cizaro


Are you just a wholesaler, distributor or combine the two businesses into one? Either way, the Cizaro POS system will streamline business management, marketing as well as other operations within the business.
Best Distributor POS for Merchants Selling in Wholesale
A distributor POS is the ideal solution for any merchant who sells in wholesale. It streamlines all aspects of the business, from ordering stock to managing accounting and interacting with customers. It also makes it easier to manage inventory in a warehouse.
Cizaro POS is an excellent choice for distributors, with an impressive range of features and integrations designed to help your company grow. Its comprehensive omnichannel business platform includes ERP, CRM, and POS to streamline operations, maximize profits, and improve customer service.
In addition, Cizaro POS can automatically create orders on the spot to keep your stocks up-to-date and reduce manual processes. It also allows you to send orders to multiple suppliers right from the system.
The POS software can be accessed offline too, which makes it easy to maintain ongoing services even without Internet connectivity. It also offers 24-hour customer support for any issues that might arise.
Ideally, the POS software should also provide an auto-filling order generation feature that allows you to generate new stock orders remotely or on-site, saving you time and improving your accuracy. It should also allow you to export accounting sheets.
If you're a distributor looking for the best wholesale POS, you'll want to make sure it has all the features you need and integrates with all your favorite third-party applications. You should also check if it offers support and maintenance services. Additionally, look at security measures to ensure that your data is protected at all times.
This wholesale POS system offers your business the solidity, efficiency, and stability it needs to grow. Here are some of the aspects that make the Cizaro system stand out from its competition:
Dynamic Sales
As you will come to learn, this point of sale solution is essentially designed to make your wholesale store more attractive as well as boost revenue. In order to make this achievable, the system makes it possible for wholesalers to create custom prices for some of the items in stock. Again, the system makes it possible for you to specify the clients who will receive the special price offers.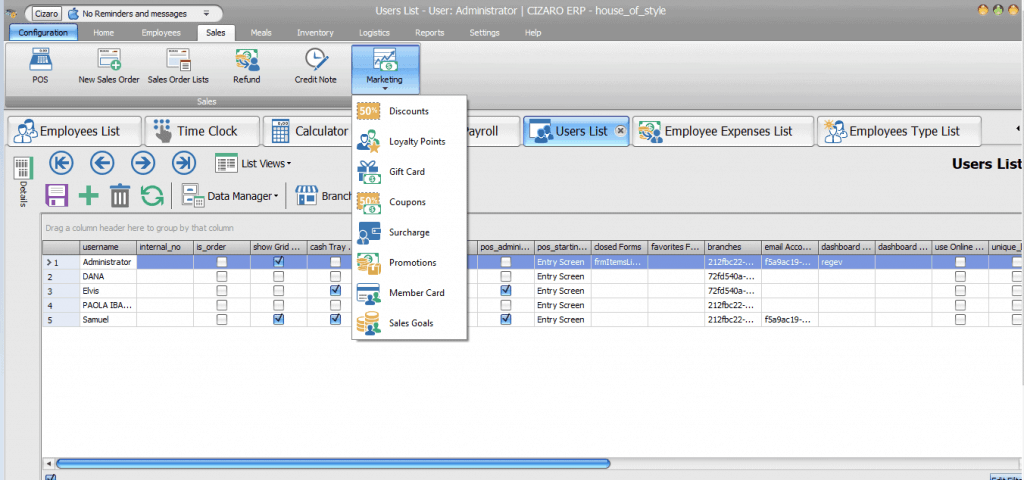 Organized Inventory Management
In order to ensure that your Warehouse remains organized at all times, Cizaro features an intelligent catalog. Additionally, the system is fitted with effective communication tools for wholesalers and distributors. Some of the inventory management tools you will find beneficial in this case include a warehouse management system, Receiving Good Voucher, Intelligent Serial Number and a range of measurement units.
Cizaro POS System Downsides
Get A Free Quote
Things You Need to Know Before Choosing a Wholesale POS System

As you already know, managing a successful wholesale store is not easy, especially if you do not have the right software in place. Right from tracking the inventory and employees to processing card payments, the right POS system will make things easier for a wholesaler.
However, you just have to ensure that you choose a solution that is best suited for this type of business. Most of the leading retail POS systems in the market have most of the capabilities you need in your business. However, it is advisable for you to choose a system that is specifically designed for a wholesale store.
As such, here are some of the things you should consider while shopping for the best wholesale POS system:
Wholesale Register Tools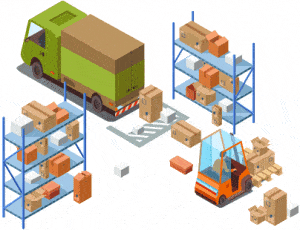 As opposed to conventional registers, modern point of sale systems have much more benefits to offer your business. However, they still feature register capabilities that you will need to ring up sales as well as accomplish other important tasks in the store.
Some of the register features you should look for in a POS system include:
To begin with, the solution you choose should be capable of accepting multiple payment options. In addition to the traditional methods like credit cards and cash, the system should also support additional payment options, such as mobile payments.
Additionally, your preferred system should offer the business an array of payment processing tools and capabilities. For instance, it should be capable of splitting payments, allowing the customers to spread their payments across multiple payment options.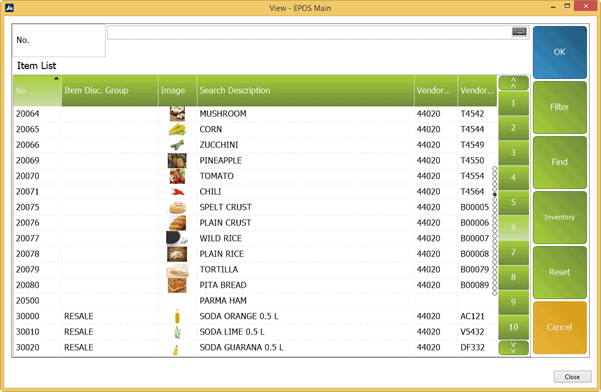 The register in your wholesale POS system should also make it easy for the staff to lookup for products whenever they are ringing up sales. In this regard, you need to look for such features as Quick Key shortcuts. This feature allows you to present specific keys as shortcuts for the commonly sold items in your business.
This way, your staff only needs to hit the button associated with the products they want to include. Again, a system that features search capabilities on the sell screen will come in handy.
Did you know that the policies you have in your wholesale store can affect its success? Basically, a considerable number of shoppers are known to prefer stores that have shopper-friendly policies in place.
This being the case, the POS system you opt for should allow you to create a favorable return policy. For instance, it should offer the customers flexible options for returning items to the store. The customer may return items for either store credit or refund.
Product Variants and Composites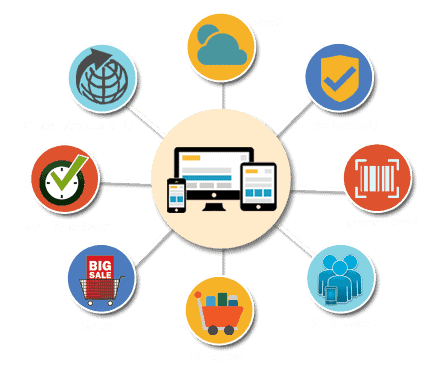 A considerable number of products you offer in your store has several variants. The system you prefer should be capable of handling such an inventory. For instance, it should allow you to create six different color variants for the same shirt.
Similarly, the system should allow you to create composite products—products that are made of pre-existing products in the store.
Auto-filled Orders and Stock
In addition to letting you know when stock levels are running low, the right wholesale POS system should make it more convenient for you to order new stock. To begin with, it should leg you create stock orders within the POS system either remotely or on-site.
For enhanced convenience and accuracy, you should choose a solution that generates orders automatically. The system should also allow you to send orders to different suppliers right from the POS system. An auto-filling order generation feature will be particularly essential for businesses that deal in perennial items.
Final Verdict
Whether it is a startup or a large enterprise, managing the various aspects of a wholesale business can be hectic and time-consuming. This is particularly the case for businesses that do not use the right POS solution. In order to streamline operations and manage the business more effectively, you need to invest in an industry-specific POS system.
As you have learned throughout this guide, there are several things you need to consider in order to make the right choice.  However, the five systems reviewed above are some of the best solutions you should consider having. Regardless of your specific business requirements, this guide will help you choose the best wholesale POS System.