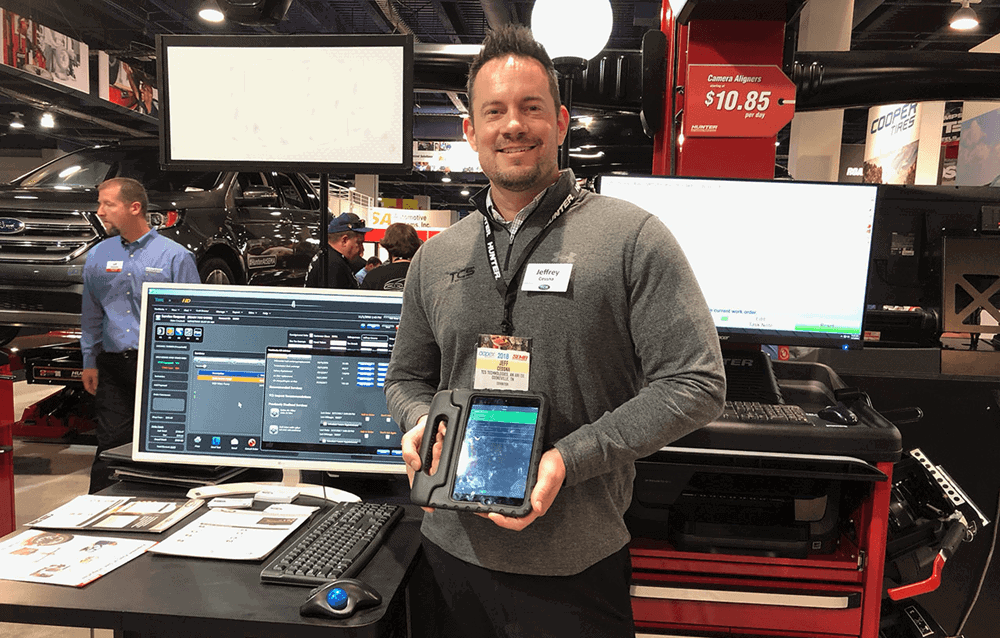 Gone are the days when tire shops use paper orders. In today's day and age, you must focus on efficiency and your path to profitability. In addition to managing your tire and parts inventory, using a POS system can help you automate management tasks like unpaid invoices and your shop's accounting.
The best tire shop POS system should offer a reliable manufacturer and retread integration. Additionally, it should be capable of scheduling repairs, send automated appointment confirmations, and share invoices or inspection sheets with the customer. 
In order to take advantage of POS software, a shop owner should use real-time reporting to determine the current state of the business. Generate reports on current sales and best-selling items. Track how profitable your shop is, technician efficiency, customer requests, and more.
The right solution will be able to migrate your current data to their POS system. Let's take a look at tire shop software options that'll help you take your business to the next level.
The Best Tire Shop POS Software
POS SYSTEM

HARDWARE COST

SOFTWARE COST

PROCESSING FEES

Quote-Based

Quote-Based

Quote-Based

Depends on the required hardware
components

Contact the provider for an accurate quote

Varies from one payments processor to another

Quote-Based

Quote-Based

Depends on your preferred payments gateway
1. Best Overall Tire Shop POS: Tire Power by TCS Technologies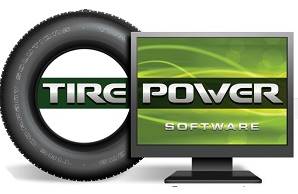 The Tire Power POS software is one of the best tire shop POS systems for a reason; it offers fully integrated business software for tire retailers and wholesalers. This solution is designed to offer your business best-in-class POS tools, resources as well as reliable support whenever you need it.
In addition to this remarkable tire store POS solution, the provider will consistently offer you insights and guidance. This is aimed at improving customer service in an effort to expand your business. This shows how the TCS POS provider is dedicated to the success of your business.
If you decide to implement this solution in your store, here are some of the remarkable capabilities you should expect from the software:
Tire Guide Pro
The POS system by this provider comes with an integrated with a tire database referred to as the Tire Guide Pro. This database provides an easy and quick access to such details as tire sizes, rim information and inflation specifications.
This feature only requires the customer to enter his/her vehicle details to find the right tire size for the vehicle. In addition to this automated tire-sizing guide, the software will also create a quote for the items automatically. This database is frequently updated over the cloud to ensure that it includes the newest vehicle makes and models.
Tire Estimator
This capability allows you to quote tires from your inventory search window on the POS. As such, you will be able to generate quotes fast without having to start a new quote afresh. With this feature, you only need to carry out an inventory search for the item your customer has requested.
Once found, you only need to click on it to display its price, including scrap tire fees, taxes as well as mount and balance. The Price Estimator screen is designed to update automatically with new prices.
Customer Statements
The Tire Power POS system makes it relatively easy for you to run customer statement. In this case, you may choose to run summary or detailed statements for all customers in the shop or just a single customer. Alternatively, you may filter customer statements by payment status or date range.
Get A Free Quote
2. The Most Comprehensive POS System: TIRESHOP by Freedomsoft

In addition to its enhanced ease of use, this software is renowned for its comprehensive tire store management capabilities. Actually, you may think of the TIRESHOP POS system as a 3-in-1 solution. In this regard, the software offers Tire shop, Quick-Lube and Repair POS capabilities.
A tire shop POS system needs to be easy to use. It should allow the staff to quickly prepare quotes and invoices. It should help the employees spend more time with customers and less on administrative tasks. It also should offer a variety of payment options, including cash payments and credit cards.
The best POS systems for tire shops should offer advanced inventory management capabilities. These features should help managers easily track and manage tire inventory and prevent out of stock situations. The software should automatically send low stock alerts to the manager when a particular item is running low. It should also generate inventory reports that are used to make purchasing decisions.
Another feature that makes the best POS for tire shops is an integrated service desk. This feature helps technicians manage incoming orders and ensures they have the parts required to complete the job. It should also enable the software to automatically schedule the next available opening for a specific technician or bay. This will save valuable shop floor space and allow the team to work more efficiently.
Lastly, the best POS for tire shops should have comprehensive Tire shop QuickLube and Repair POS functions. These include a full tire and product catalog, work order creation, customer invoicing, tire and product inventory tracking, as well as service scheduling and appointment management. It should also offer an automated tire and vehicle tyre size lookup. This feature can be configured to show only OE tires or to allow for tire selection based on the vehicle type, year and mileage.
As such, the system is suited for both tire shops and auto-repair businesses. Again, you may use the software in a single location or multi-location business. Some of the capabilities that make TIRESHOP a preferred tire shop POS system include:
Simplified Management
This tire shop point of sale system is equipped with a range of capabilities for easier business management. For instance, it features open order listing, quick quoting and work order management capabilities. Again, the system offers you detailed reporting tools to influence decision making in your business.
As you will come to learn, this solution is packed with easy-to-use tools, making it easier for you to manage repairs, tires as well as quick-lube processes. With TIRESHOP software, such processes may be managed on-site or remotely over the cloud in real-time.
Intuitive Interface
The enhanced ease of use associated with this system may also be attributed to its innovative user interface. To begin with, you will find it relatively easy to input data into this POS system using a Touchscreen display, mouse or keyboard.
Again, the CRM feature of the software is designed to form appointment and designer calendar. This capability has been proven to help tire shop owners manage invoicing, customer marketing and the scheduling process. The TIRESHOP POS system will allow you to manage receivables through the POS software.
While this is the case, you may also integrate the software to QuickBooks to ease the processing of payables. The system features a built-in clock to help clock employees' time and make payroll processing easier in your shop.
TIRESHOP POS System Downsides
The provider is not clear on the software-pricing module. Again, you will find it relatively difficult to track deposits on tickets with this software.
Get A Free Quote
3. The Best Cloud-Based Auto Parts System: HITS by Andreoli

The HITS tire Shop POS system is one of the innovative, feature-rich solutions by Andreoli & Associates Inc. Over the years, this provider has been working tirelessly to offer auto parts businesses the best software capabilities. For instance, the provider recently unveiled a new module that allows for rapid identification of open bay times.
POS software is where sales, inventory and customer management come together. Operating a retail, wholesale or commercial tire dealership calls for a wide range of skills and the ability to manage multiple processes simultaneously. A good point-of-sale (POS) system can help you take your business to the next level, but it is important to find a program that has specific capabilities designed to help you improve your shop's operations.
Feature Rich, Auto Parts Business Focused POS
The HITS tire Shop POS system was built from the ground up to be a powerful, full-featured point of sale and work order system that is directly integrated with your tire and product inventory. It allows for customer invoicing, estimating and work order management. It also includes a detailed product catalog for both tires and service items. The software also provides tools for managing outside parts including a robust returned goods tracking and reporting.
Other features of the system include a VIN decoder, TPMS quick check and a tire size finder that provides both OE and plus size options for any vehicle. It also offers a comprehensive inventory module that tracks outside, in-house and special order parts as well as an integrated Mitchell labor guide and service intervals.
The solution is available as a cloud-based application or through a hosted service. The provider has also recently updated its Bay Management module, which enables the rapid identification of open bay times for both repair and tire operations.
Additionally, this new software module allows for a faster and simpler creation of repair orders in tire and repair shops. This new software has a vast array of capabilities for enhanced workflow efficiency, including:
HITS ServiceCat
This is essentially a swift labor and parts estimation add-on offered by this provider for the HITS POS software. This feature is particularly beneficial for quick-lubes, auto service centers and tire shops. In its functioning, the feature allows for multi-vendor ordering and parts lookup.
Additionally, the capability features a labor guide, a quick-lube oil change module and allows for unlimited local inventory setup. The add-on comes complete with more than 200 pre-configured job groups as well.
HITS TireLink
This is an innovative add-on by this provider, allowing you to open an online storefront for your shop. TireLink is essentially a B2B real-time e-commerce platform that integrates seamlessly with your HITS POS system for tire shop.
This e-commerce platform connects to the POS system in real-time. This capability will ensure that your online storefront is always coordinated with the brick and motor store. As such, the system will always display accurate and up-to-date pricing, customer accounts and inventory data.
Get A Free Quote
Before Choosing a Tire Shop POS System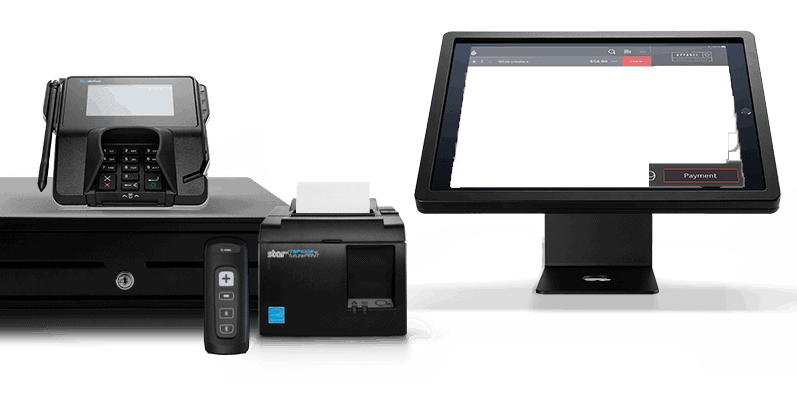 Even for shops that deal exclusively in auto tires, managing the inventory alone can be cumbersome without the right tire shop inventory software. Ranging from the sales counter to the store floor and the finished invoice, you will need a simple, yet powerful tire sales process in your store.
While choosing the best tire shop POS system for your business, it is advisable to focus on superior flexibility, and industry-specific functionality. The solution you choose should be specifically designed to manage a retail tire shop and service center.
The system should essentially have all the tools you need to delight your customers and optimize sales as well as profitability in the business. If you are currently shopping for such a POS system, here are some of the key considerations you should make:
Customer and Vehicle Information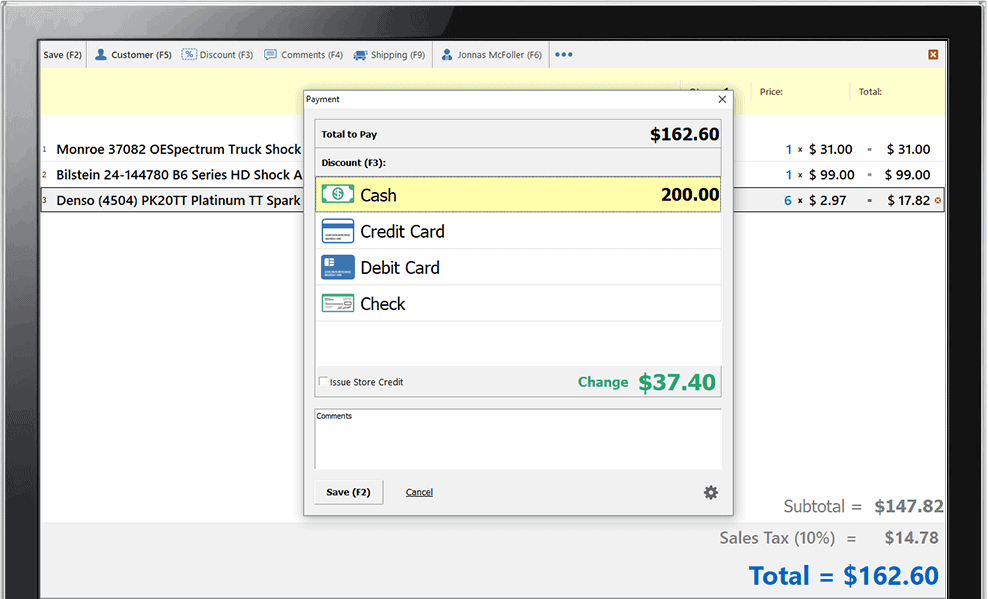 For enhanced profitability and business growth, you should focus on retaining every customer that visits your shop. One of the best ways to achieve this i by offering products and services that are tailored to every customer's needs.
The system you opt for should feature integrated customer relationship management capabilities. For the best results, the system should be capable of collecting customer information automatically at the checkout. Afterward, the system should make it easy for you to retrieve and filter customer information using multiple criteria.
Tire Fitment Guide
Some of your customers will be shopping for tire replacements for the very first time. To begin with, the system should make it easy for your staff to lookup for the various tire types and sizes on the register. Again, most of the leading POS systems for tire shops feature integrated fitment guides.
A fitment guide is basically a database that offers your customers fast access to various tire inflation specifications, sizes, rim information, and several other related details. With such a capability, the customer will only need to specify his/her vehicle make and model.
With this information, the system will automatically recommend the right tire size fit and create a quote for the same. If the original equipment (OE) is not available, the system should be capable of recommending the best alternative or even plus size options.
Integrated Credit Card Processing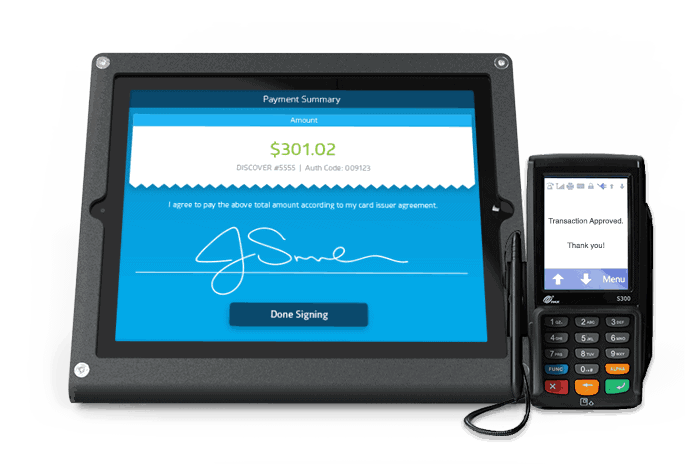 At the end of the day, the main objective of having a POS system is to ease payment processing in the business. In addition to cash payments, the system should offer your customers the flexibility of paying in whichever payment option they prefer, including the major credit and debit cards.
In this regard, it is in the best of your interests to get a POS system that features integrated credit card processing functionality. This allows you to process credit card payments directly through the POS system in a fast and secure manner. However, you still need to ensure that the provider offers affordable credit card processing rates.
Enhanced Customization
Your preferred tire store POS software should be highly customizable, allowing you to tailor its capabilities around your specific needs. For instance, software that features customizable pre-defined services will save you time and streamline operations.
Again, it is advisable to go for a system that offers unlimited price levels for the various services you offer. The solution should also be capable of tracking precise sales figures and group similar products and services into subtypes. This will give you a detailed overview of the amount of revenue generated by each department, such as alignment labor or break labor.
Assembly and Kit Pricing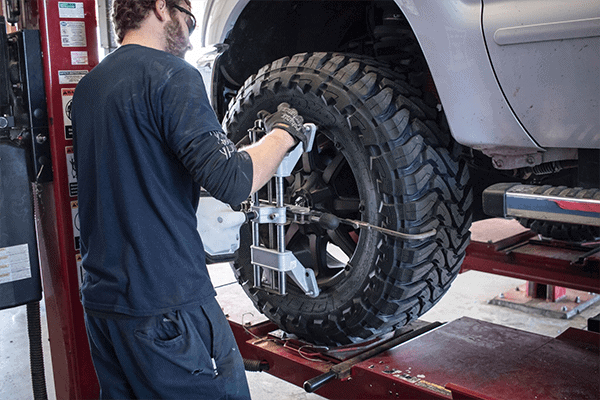 Just as is the case with other auto parts, tires and associated parts may be sold in kits or as assembly products. For instance, you may offer a set of tires, balance and valve stems, tire mounting or just tires and the associated labor as a single unit.
This bundled pricing is often lower than purchasing each of the parts individually, something your customers will definitely appreciate. This being the case, you should go for a solution that supports bundled pricing of related parts and services in your tire store.
Our Final Verdict
Get a point of sale solution that allows your business to run like an oiled machine. Your preferred solution should have the right inventory, sales, employee and service management capabilities for a tire and repair shop.
Just like the three POS systems reviewed in this guide, your software of choice should allow for enhanced customization and integrated credit card processing. You will also need features like tire fitment guide and bundled pricing capabilities.
Those that are looking for multi-location wholesale business should check out Wholesale POS, while the other shops may use Auto Repair POS and Auto Parts POS.