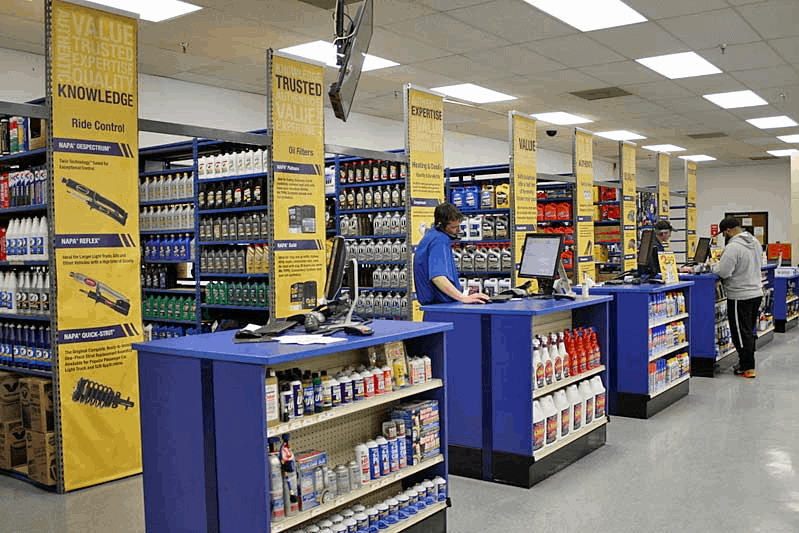 No matter the problems a customer is having with their vehicle, when they enter your auto parts store, you need to be able to pull up the right product quickly to help solve that problem quickly.
Auto parts retail makes up a $58 billion market in total, but this massive market also contains many different niches. Understanding how your store fits into one or more of these niches, and how you can best sell in that environment, is critical to your business success.
The best auto parts point of sale (POS) system should streamline your inventory management, whether niche or diverse, and help you connect each customer with exactly the parts they need.
Plus, you don't want to miss out on potential business because of a slow ordering process. With the right POS system, you can speed up the line, place purchase orders in an instant, and better manage your inventory so the parts your customers need are always in stock.
Some of the key features you should look out for are special-order tracking, multi-inventory query, and seasonal order prediction. This requires you to look beyond standard POS systems, and dig deep into the platforms specifically tailored to auto parts stores.
So which auto part POS system is the best? We recommend Fuse5, as it features time-saving auto register tools, cost tracking, automated sale pricing, and much more.
When considering which POS system to purchase, you want to make sure you're taking into account all the unique aspects of your business. Single- and multi-location operations have different needs, as to large and small shops.
As you start to rev up your retail sales operation, here are the top four auto parts POS systems you should consider.
The Best Auto Parts POS Systems
System
Starting Software Costs
Hardware Costs
Key Features

$99/month per
location
Pricing varies
Equipped with handy register tools to make in-person and over-the-phone sales quick and easy

Packages range
from $92 to
$149/month/user
Packages range
from $92 to
$149/month/user
Trusted since 1984 by clients in over 35 countries

Basic plan is free, premium plans available
Basic plan is free, premium plans available
Compatible with your own printer, barcode scanner, and cash drawer

Starts at $55/month per register
Quote based
Inventory manager on this system is specifically designed to accommodate the complex and seasonal inventory
1. Best Overall: Fuse5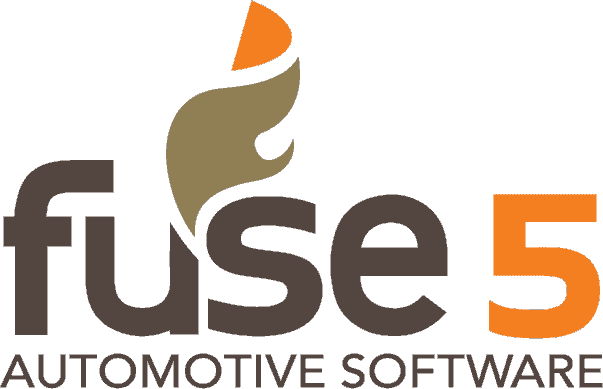 Are you are looking for an industry-specific POS solution that has everything an auto parts dealer would need? You should consider getting the Fuse5 POS system. The provider offers some of the best CRM, POS, Back Office and Inventory management solution for auto parts stores.
As you will come to learn the provider offers best-in-class ERP for the automotive aftermarket industry. The POS solution comes standard with all the capabilities you need, including:
Auto Parts Register Tools
The Fuse5 POS system is equipped with a vast array of register tools for secure and swift online, in-store and over-the-phone sales. To begin with, the system makes it relatively easy for you to create items and search for items in the inventory. In this regard, you may search for parts by description, name, OE number, barcode or number.
Again, the POS register offered by this provider offers your store more POS catalogs and allows you to change accounts directly. You will also have an easy time handling returns and tracking account balances with the system. You will also love the fact that Fuse5 offers custom security settings.
Cost Tracking
For easier management of costs in your store, the software makes it easy for you to update costs with convenient import and export options. Again, the solution features automated changeovers and FTPs. With this system, you will also have access to Jobber pricing, true cost and discounting capabilities.
Automated Sale Pricing
This software will also offer you a number of pricing control tools to help you sell parts at the right price every time. For instance, it features simple as well as in-depth tools to help you set competitive prices. In this regard, the system allows you to set prices based on markup, GP percentage or markdown.
Once you have created your sell price plan, the system will automatically adjust all prices in accordance with account details and latest prices. This is normally adjusted automatically during price sheets imports.
Get A Free Quote
2. The Most Adaptable Management System: Windward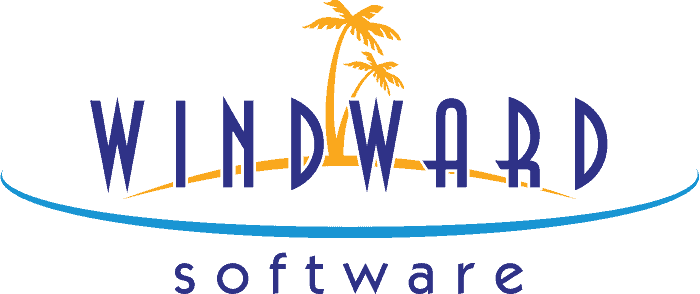 The Windward system five POS system gives you a real-time inventory overview and control. Additionally, the solution has been proven to be one of the most adaptable management solutions for auto parts store.
WindWard POS has the flexibility to handle any number of invoice types. The program's flexibility means you can switch invoice types on the fly, including back orders and estimates. Using inventory and customer data, you can create estimates and convert them to invoices or work orders. The system also supports importing inventory items into the program.
Windward POS also integrates with Palm Pilots and other portable data collectors. This allows you to view inventory real-time, and automatically update the database. It also allows you to print bar codes, which make inventory tracking even easier. Moreover, it allows you to interface with Palm Pilots, which saves you time and effort. The system also offers three commenting systems, enabling you to see what customers are saying about your products.
Windward POS has numerous features to help increase sales, both offline and online. Its online marketing capabilities will help you reach customers from all over the world. You can promote special offers and discounts to build a loyal online following. It also lets you use coupons to boost sales. You can also use the software to manage consignment sales and automatic purchase ordering.
The system features a click-screen and touch screen interface. This means it is easy to operate and simple to learn. The program performs multiple functions and controls to keep your business running smoothly. Other features of Windward POS include an integrated credit card processing solution, quick cash options, and a comment section. These features can help you to manage your business and minimize errors.
In addition to simplified payment processing, this software supports barcode scanning, serial number, and unit tracking.
The system will also offer you the tools you need to organize staff, manage customers and the inventory. Some of the capabilities auto parts shop owners have come to like about the Windward POS system include:
Streamlined Sales
Not only does this solution make selling easier for your staff, but it is will also engage your customers and increase profits. Again, it is equipped with the tools you need to boost customer service in your store. For instance, the system makes inventory control easier and speeds up checkouts with its innovative barcode scanning capability.
Other register capabilities that are meant to improve customer experience include signature capture, Mobile POS, and swift credit card processing. The system also supports multi-store management.
Easier Management
As you will come to learn, this software is loaded with the tools you need t manage your store more effectively. With this solution implanted in your store, you will be able to market smarter, buy better and run the business more efficiently.
The software will give you an enhanced overview and control over the inventory. This is achieved by making it easier for you to control measures, track stock movements and optimize stock levels. The solution also features industry-specific tools for managing auto parts customers as well as the general ledger.
Windward POS System Downsides
Being a feature-packed software, you may find the interface a bit hard to learn and navigate. Again, software updates by this provider may solve a problem, but result in new problems.
Get A Free Quote
3. The Best Free Auto Parts POS System: Nextar

Nextar is a preferred POS solution for more than 50,000 stores. This preference may be attributed to its affordability and a unique feature-suite for auto parts stores. The software has the cash register, customer accounts, and inventory management capabilities you need.
Some of the features you will come to like about the Nextar POS system include:
Suppliers Management
The Nextar POS system for auto parts stores will give you better supplier management capabilities. To begin with, the software supports complete registration of suppliers, along with their associated data. In this regard, the system allows you to enter such supplier information as name, e-mail address, phone number, and state registration.
Since you are likely to have a long supplier list, this software features advanced filters to help you narrow down the names. For instance, you may filter the suppliers by state or even city to display the suppliers within the field you desire. Finally, the solution also allows you to print the supplier list.
Auto Shop Manager
In addition to easier management of the auto parts store, this software makes it more convenient to manage auto repair services as well. As such, it features auto repair shop service and maintenance programs management tools. The system is essentially designed to update related records, such as services carried out and products sold in real-time.
Nextar POS System Downsides
Although this is a great auto parts POS system, most of its templates are in Portuguese. It would be more convenient for more store owners if the templates, such as the invoice template, were availed in English as well.
Get A Free Quote
4. Windows-Based POS Software: Microbiz

Businesses in the automotive aftermarket industry are known to deal in a wide range of products. This being the case, your auto parts store needs a solution that can manage this diverse inventory more effectively. The system you settle for should also deliver exceptional customer service and marketing capabilities.
If you're looking for a POS that can handle all of your sales, inventory, and customer relations, you should consider MicroBiz POS. This cloud-based software allows you to manage sales, inventory, and customer accounts with ease. The MicroBiz POS cloud is fully customizable and designed to grow with your business. It also includes features such as discounting items and printing receipts. And, because it's cloud-based, you can access your application from anywhere.
Unlike a traditional POS system, MicroBiz is cloud-based, which means it automatically syncs with QuickBooks Online, the leading financial accounting software for small businesses. MicroBiz can even offer credit to customers. This way, customers can use this credit to pay for a future purchase. And with MicroBiz's cloud POS, you can save time and avoid submitting paper receipts to the POS.
Whether you're running a restaurant, bar, or convenience store, MicroBiz POS can help you manage the sales in your store. Its flexible product record features allow you to track every detail about each item, from manufacturer and specs to a POS transaction. It also supports e-commerce, which allows you to sell goods online. The MicroBiz POS allows you to send out email marketing campaigns to customers based on customer groups and levels.
Despite being an iPad-based POS system, MicroBiz Cloud is an integrated cloud-based retail management platform that automates business processes for independent retailers. The software runs on iPads, PCs, and Macs, making it easy to access from any location. You can also get updates as needed, free of charge. And because MicroBiz Cloud is cloud-based, you can use it anytime you want.
One of the best auto parts POS systems, in this regard, is the Microbiz POS system. Other capabilities that make this software stand out from its competitors to include:
Markdown Management
Unlike some of the leading POS solutions in the industry, Microbiz allows to keep track of and manage markdowns. With this solution, you will be able to manage group markdowns, multi-buy items and bulk discounting. Additionally, it makes it possible for you to manage group pricing as well as promotional pricing.
User-Defined Products
With this feature, you will be able to monitor data that is specific to your products and services. For instance, the system is capable of tracking the make, model, year as well as mileage for the various products you sell.
Microbiz POS System Downsides
The software does not have an integrated employee time clock. Additionally, you may have a hard time I porting new records on this system.
Get A Free Quote
Before Choosing an Auto Parts POS System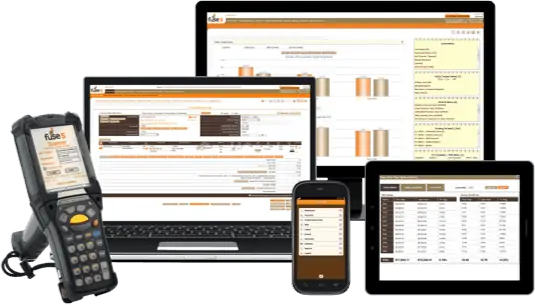 With complex auto parts store operations to deal with every day, it is almost impossible to manage such a business with a pen and paper. For streamlined operations and enhanced accuracy, you will need a system that can track cash flow, and identify individual transactions.
In addition to basic retail POS functionality, your preferred system should be capable of adding the appropriate fees and taxes.
This being the case, it is highly advisable for you to go for an industry-specific POS solution. In addition to your specific business requirements, we'll discuss aspects the best auto parts POS system should have.
Seasonal Order Prediction
Based on previous shopping histories, the system should predict potential spikes in order levels for different auto parts. For instance, you should expect to sell more automobile detailing kits in Summer. Again, such parts as windshield scrapers and tire chains are in high demand in the winter.
With such analytic capabilities, your preferred auto parts POS system will help you stock the right amounts of the various inventory items. This will, in turn, ensure that you are always ready for spikes in order levels.
Multi-Location Inventory Query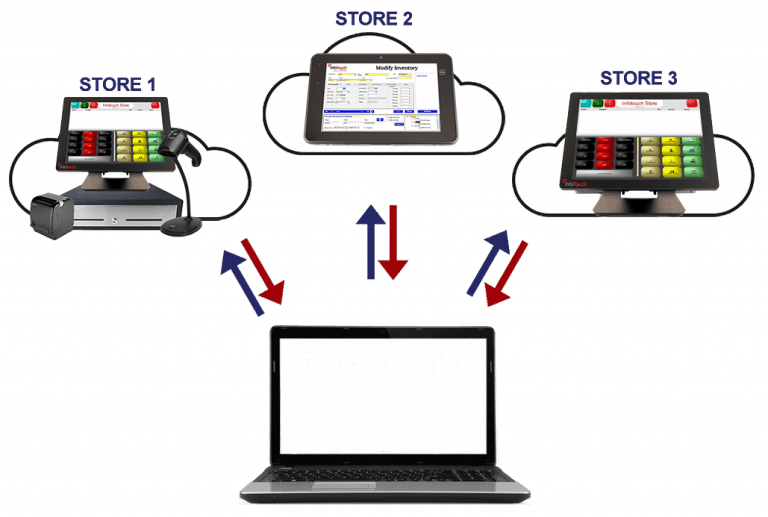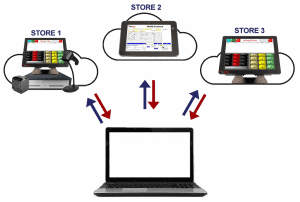 This feature is particularly beneficial for stores that have multiple locations. In this regard, the system should be capable of scanning the inventory across your various locations for the availability of auto parts. If the part requested by a customer is not available locally, the system should allow you to check whether it is available in your other locations.
Again, the system you choose should allow you to put such parts on hold, especially if the parts are in another location. Better still, it should trigger the appropriate process to have the part delivered to the customer's preferred pick-up location. Advanced POS solutions are known to support the shipping of parts directly to the customer's location.
Special Order Tracking
As you may be aware, it is common for customers to order parts that are not in stock. When that happens, the system should locate such a part among your suppliers and place a special order. It should also follow-up with the delivery of the part and notify the client when the part is available in the store.
Part Lookup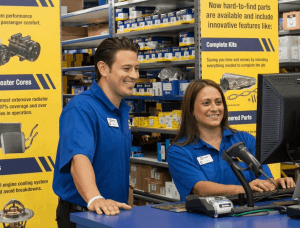 Auto parts stores are known to deal in thousands of parts for different vehicle makes and models. As such, it is advisable to go for a POS solution that can organize the inventory. Additionally, the system should make it relatively easy for you to search for parts within the inventory.
In this regard, your preferred auto parts POS should be capable of identifying any car part based on the vehicle make, model and year of production.
For the best results, you should have the catalog on-premises or opt for a cloud-based solution. There will be scenarios when you do not have original equipment manufacturer (OEM) parts in stock.
In such a case, the system should be able to recommend the appropriate substitute as well.
Assembly/Kit Pricing
As you are aware, certain auto parts are often purchased together. Offering such associated parts at a reduced kit price will be more appealing to your customers. This so why you need a POS system that supports kit pricing. The system you choose should be capable of decreasing part prices accordingly whenever assembly or kit parts are sold.
Lot Pricing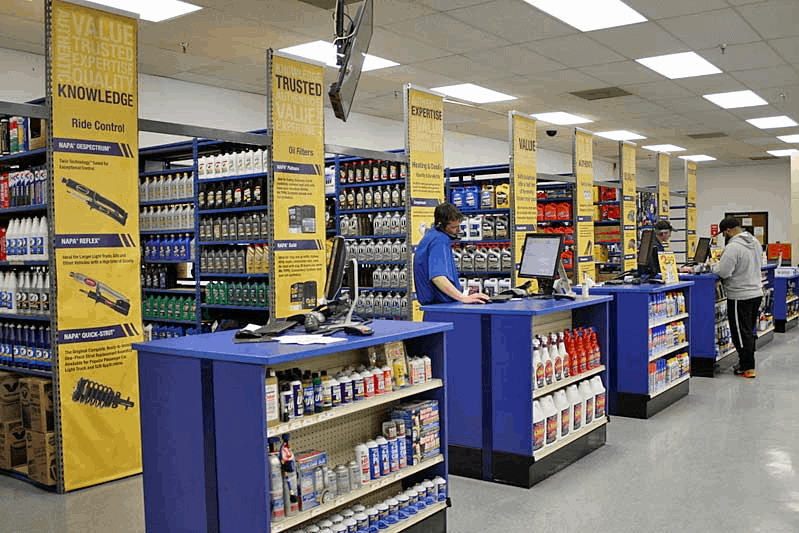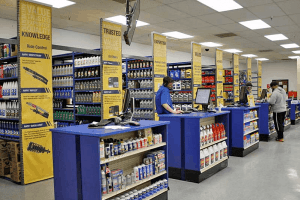 In addition to auto parts, auto parts shops also sell such items as grease and oil. Such items are often sold in lots to car dealers and repair shops. This being the case, you will need a solution that supports lot pricing as well. In this case, the system should automatically assign the correct lot prices to such items and update the inventory accordingly.
Our Final Verdict
Managing the diverse inventory, consisting of parts for different vehicle makes and models, can be challenging for any store owner. In addition to industry-specific inventory management capabilities, your preferred solution should be capable of discounting, bulk and lot pricing.
Just like the four systems reviewed above, you need a solution that makes it easier to manage customers, employees, and suppliers. Whether you are looking for an affordable POS or just a feature-rich suite, this guide will help you choose the best auto parts POS system.