(Last Updated On: January 12, 2023)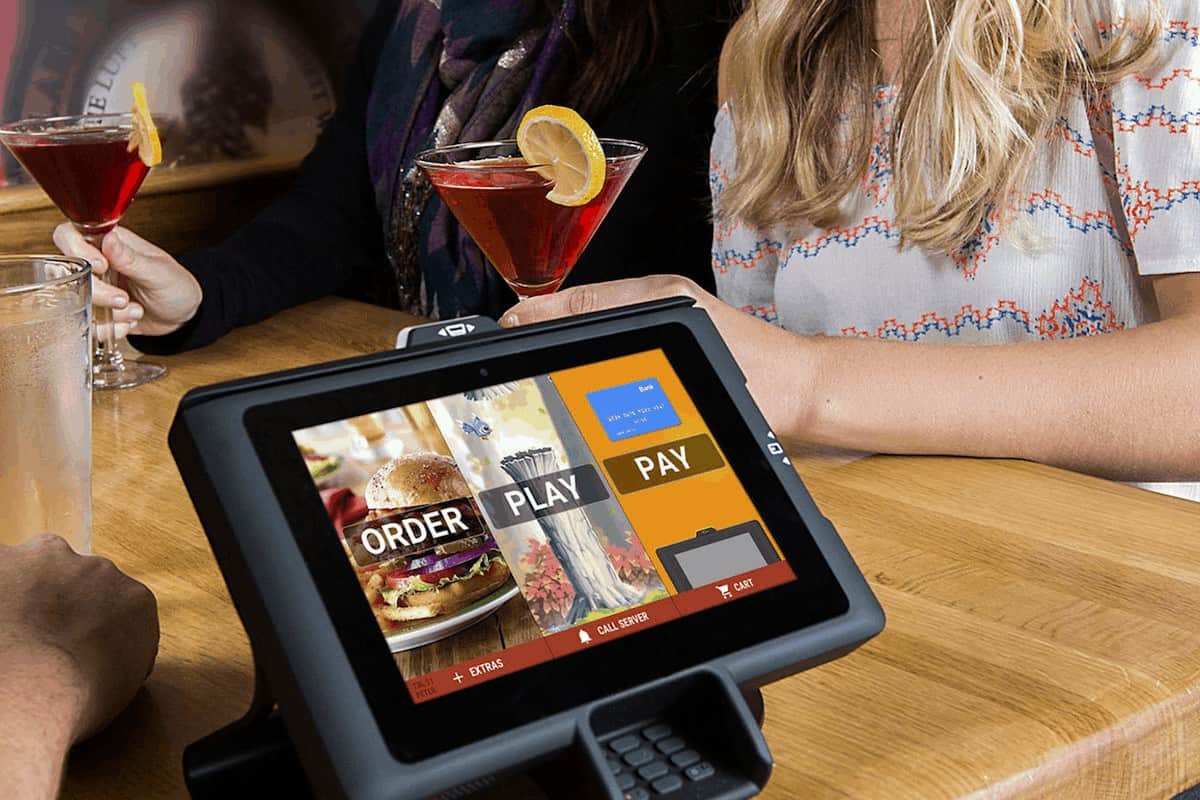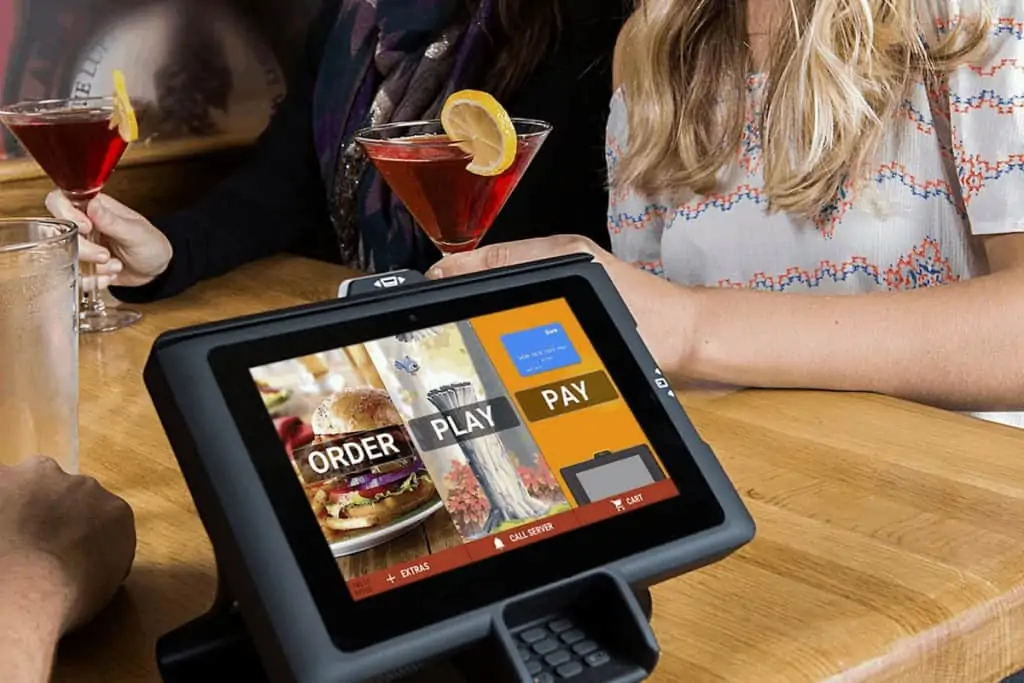 In order to succeed in today's competitive restaurant environment, businesses must use the right technology to cut down the time it takes to process orders at the table, manage inventory, re-order stock, and manage employees.
Among the many restaurant POS systems on the market, Toast and Aloha are two of the most popular solutions. Toast, built specifically for restaurants, has all the point-of-sale, delivery, online ordering, and marketing features you need. Unlike NCR, Toast allows guests to order directly from your restaurant with no fees. The Toast Now™ module allows for contactless delivery and is a one of a kind, on-demand delivery solution.
Aloha by NCR is no stranger to the restaurant industry either. With the most durable and stable hardware units (made by NCR themselves), you'll never lose a transaction. NCR is a robust, end-to-end restaurant management platform. With mobile order ahead, third-party delivery, chatbots, kiosks, and tableside ordering features, the POS system is adaptable and customer-focused.
In our research for this comparison of Toast vs. Aloha, we found that while Toast offers better technology and more detailed reports and features, Aloha is easier to train on. Since NCR offers a suite of other restaurant software like NCR Silver, more than 100,000 restaurants use their products. This means lots of restaurant employees know their system. Lowering the cost to train can mean more time catering to your customers.
For integrations, Aloha's POS can integrate with more than 200 third-party partners, while Toast lists less than 80 integrations, but cover anything from delivery, to timecards, to inventory or reporting apps. Unless you're looking for a specific integration, both are satisfactory in this category.
For pricing, Toast charges $69/month for its initial 'Starter' Plan for the software but does not mention its processing fees. On the other end, NCR does not list a monthly software cost but charges 2.6% per swipe + $0.10 per transaction.
While both systems aren't ideal for the smallest of operations, mid-sized businesses should opt for Toast. Based on our research, NCR Aloha is used by larger restaurants with a high monthly turnover. Let's take a deeper look at each provider's features, pricing plans, and hardware components.
Toast vs. Aloha: Side-by-Side Comparison Summary
| | | |
| --- | --- | --- |
| POS Software Starting Price | $90 per month | Quote-based |
| Free Trial | ✘ | ✘ |
| Free Demo | ✓ | ✓ |
| Cloud-Based | ✓ | ✓ |
| System Accessibility | iOS and Android | Windows installed & web-based app |
| Customer Support | 24/7 Live Support | 24/7 Live Support |
Toast vs. Aloha: POS System Comparison
Because Toast and Aloha are both restaurant POS systems, they include many features that other systems do not. Below, we cover those as well as general POS features required by all types of businesses.
We provide side-by-side comparisons of various system attributes. We then let you determine which system would be best for you, based on your unique business requirements.
Food Ordering Capabilities
One of the most important variables to look for in restaurant POS systems is ordering capability. Does the system support online ordering? What about takeout and delivery orders?
Toast Ordering Capabilities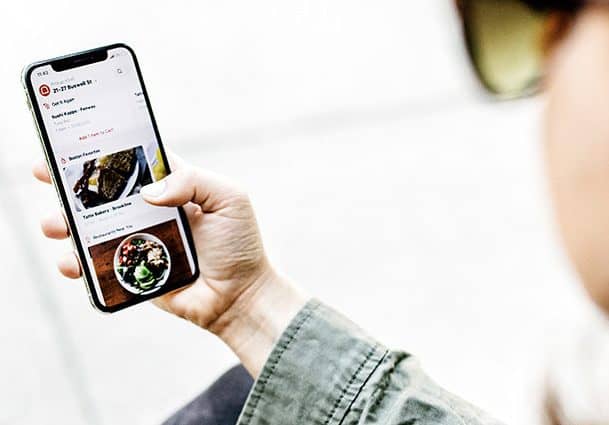 Toast offers standard ordering capabilities. With Toast, you can allow patrons to order online. You can also offer takeout order services as well as order delivery.
Toast's ordering functionality is not included in its core POS software. Instead, you must pay extra for these features, which are included as an add-on module.
This is a point of contention for many of Toast's customers. We understand why this would cause friction. Toast is considered to be one of the best restaurant POS systems on the market. One would expect these features to be included out of the box.
However, Toast's tableside ordering feature is strong, and the vast majority of users are overly satisfied with it.
Toast offers a complete suite of digital restaurant solutions. They include cloud-based software and hardware. This system is ideal for full service restaurants, bars, and quick serve eateries. The software is easy to use and has a variety of features.
Toast's POS provides a complete overview of the restaurant's sales and operations. Users can make data-driven decisions, improve profits, and reduce food waste.
Restaurant owners can customize their Toast plan to fit their business needs. Toast's POS allows them to manage their restaurant from anywhere. Its all-in-one POS system includes a handheld device and restaurant-grade hardware.
Toast also has a comprehensive menu management feature. Using this feature, you can update your menu from any computer or mobile device. You can add countdowns and promotions.
The POS is equipped with a built-in CRM module that collects customer contact information and order history. This helps you send customized marketing messages, build loyalty programs, and create customer profiles.
Toast's Digital Ordering solution lets customers place orders online. This enables your guests to pay with their credit cards. To make things even more convenient, you can offer e-gift purchases.
Toast's Online Ordering is easy for your customers to use, and you don't have to worry about commissions. With this feature, you can boost sales and improve the experience for your customers.
Customers can place an order on any mobile or desktop device, and the information is sent straight to the kitchen. You can also choose from an assortment of delivery services. For a small monthly fee, you can take advantage of Toast's e-commerce capabilities.
Aloha Ordering Capabilities
Aloha also offers many ways for patrons to order their meals. But, like Toast, Aloha charges users an extra fee to add online ordering capabilities.
Also, like Toast, Aloha's customers feel these features should be included as table stakes in a restaurant POS system.
Aloha does include in-house ordering features that users rave about. They report these features to be very user friendly. From tableside ordering to fast communication of orders to kitchen staff, Aloha has all the bases covered.
WINNER: We call this comparison a draw.
Add-On Features Not Included in Base Package
As mentioned above in our comparison of each system's ordering capabilities, both systems have feature gaps. They fill those gaps with add-ons, some of which cost extra to use, while others just need to be turned on.
Some of the fee-based add-on features seem like they should be included in a restaurant POS system at no extra charge. Unfortunately, that's not the case for either of the systems we're comparing. Both charge extra for multiple features.
This appears to be more of a problem with Toast users because many of them run smaller businesses with tighter budgets.
To illustrate the extent of the additional features not included in each system's base package, we've compiled a list below. It's not comprehensive, but rather intended to provide deeper insight into functionality gaps.
Here, we provide a rundown of the functionality you must pay to use—on top of your monthly subscription fee.
Online ordering capabilities
Integrated marketing functionality
Customer relationship management
Customer loyalty programs
Gift cards
Advanced inventory management – You can run inventory reports with the basic package, but advanced inventory features come at an extra cost.
Kitchen operation functionality
Payroll automation
The ability to integrate with third-party apps
Aloha's Optional Add-On Features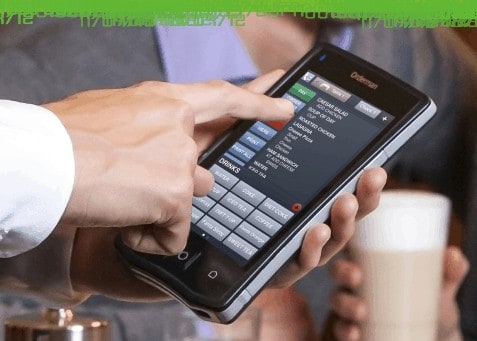 Aloha has fewer add-on features. The challenge with Aloha is that there is virtually zero pricing information on the company's website.
Aloha's parent company—NCR—sells various solutions, Aloha being just one of them.
As we understand it, you must purchase these additional systems and integrate them in order to use the functionality they offer.
Aloha is a standalone solution with a static feature set. We were able to dig up a list of features from a press release put out by NCR.
What Aloha Does Include
According to that press release and a few concrete bits information from its website, Aloha includes the features listed below.
Fixed and mobile restaurant POS capabilities
Payment processing
Mobile alerts
Training order mode for new employees
"Advanced" reporting
Takeout functionality (the ability for an employee to manually enter an order and mark it as "for takeout" rather than for a table in the restaurant)
Centralized site management (this is too vague to understand what it refers to)
Menu management
Automated kitchen scheduling
Customer profiling
What Aloha Potentially Does Not Include
Looking at NCR's other offerings, we can presume that Aloha does not include the features below, out of the box.
Marketing capabilities
Inventory management features
Loyalty programs
Multi-store management
Employee management
Split checks for dine-in customers
Automated payroll functionality
Even more advanced reporting
Customer rewards and gift cards
Complaint resolution features
Mobile and online ordering
Advanced order routing
Multi-language settings
WINNER
We call it a draw. Both systems lack certain basic features and deliver a poor user experience on their respective websites. They neither list pricing nor full feature sets, which could dissuade many potential customers from investigating their respective systems.
NOTE: The lack of transparent pricing is why you won't see a "Pricing" section in this article.
Customer Support
When a restaurant's POS system crashes or starts to malfunction, the entire operation is affected. That's why it's so important to deliver reliable POS customer support—especially for eating establishments.
Poor customer support leaves a lasting mark on the customer who had a poor experience. Subpar customer support can easily ruin a brand's reputation.
Toast's Customer Support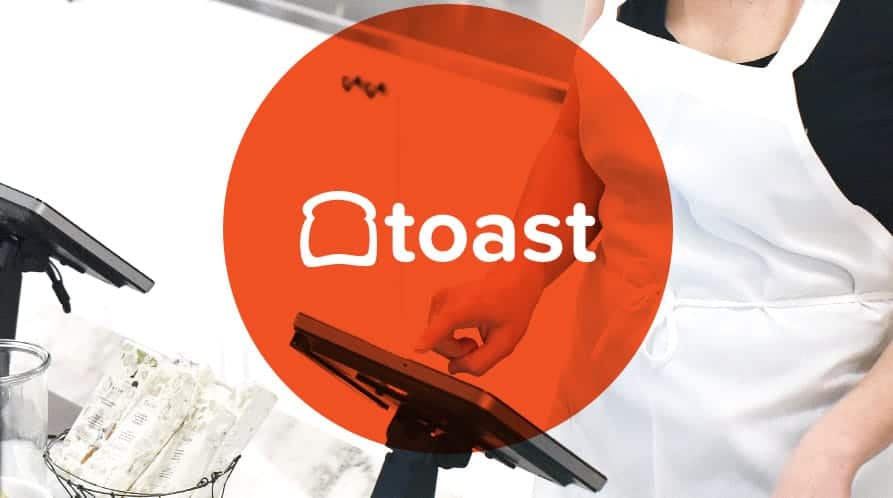 Toast receives mostly positive feedback from users. According to satisfied customers, Toast's support team is very professional.
Dissatisfied customers report that customer support can be difficult to reach.
However, all in all, Toast's customer support presence appears to be solid and reliable.
We compiled user ratings from reputable user review sites to understand customer sentiment around customer support and other system variables. Our research revealed that Toast has an aggregate user rating of 8.3 out of 10 in the customer support category.
Aloha's Customer Support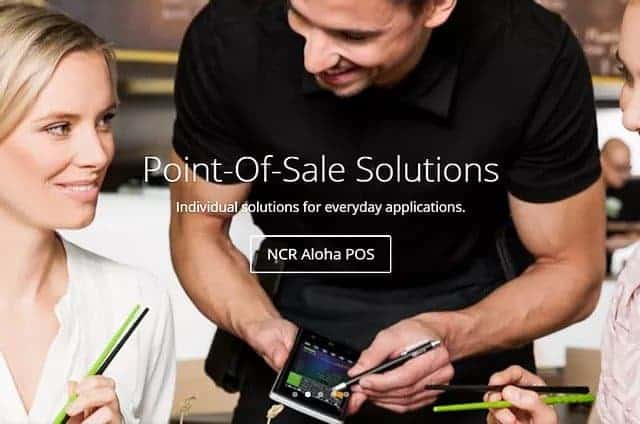 Aloha system users say the quality of customer support has dropped significantly in recent years.
According to users, Aloha's support team is not educated on all system features and can't solve many user-reported issues. Some users report having to wait up to a week for a resolution to their problem.
Our compiled user ratings revealed that Aloha has an aggregate user rating of 6.7 out of 10 for customer support.
WINNER: Toast
Ease of Use
Here, again, we compiled user ratings and calculated an aggregate score across three top user review sites. Here is what we found:
Toast Ease of Use Rating: 8.9 out of 10
Aloha Ease of Use Rating: 8.2 out of 10
WINNER: Toast
All Features and Functionality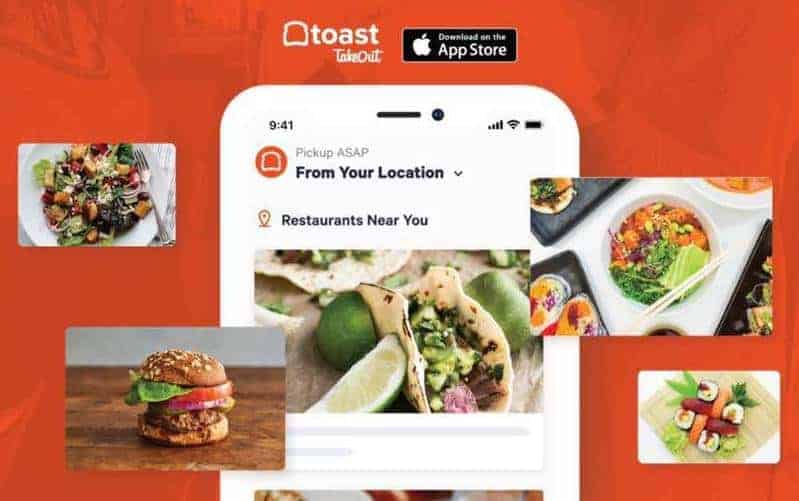 This is also an aggregate user rating. It takes into account the entire system's feature set and rates it on how robust it is as a whole.
Toast Features and Functionality Rating: 8.1 out of 10
Aloha Features and Functionality Rating: 7.4 out of 10
WINNER: Toast
Value for the Money
Another aggregate user score.
Toast Value for the Money Rating: 8 out of 10
Aloha Value for the Money Rating: 6.6 out of 10
WINNER: Toast
Overall System Rating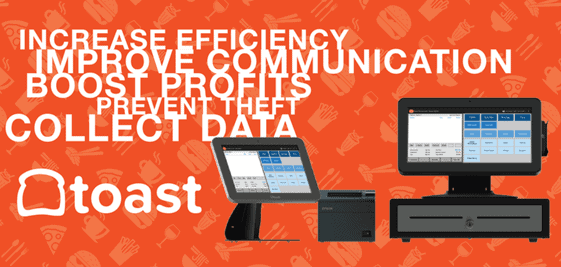 Users also provide their rating for the system as a whole. This includes every facet of the solution and users' overall experience using it.
The overall system rating (OSR) is a measure of the overall performance of a computer. It is calculated based on a set of tests that a computer performs. Several tests are included, with varying weights. The first test is the disk test, which involves creating test files and storing them in the device's storage location. These files are approximately 90 MB in size. The test file's read and write blocks are 32 KB, and the test will skip if there is no available space.
Toast Overall Rating: 8.7 out of 10
Aloha Overall Rating: 7.7 out of 10
WINNER: Toast
Toast vs. Aloha: POS Hardware
Every POS software system needs POS hardware components to carry out the commands the software sends.
Toast POS Hardware
The POS hardware Toast sells can be purchased as pre-set bundles or individual components.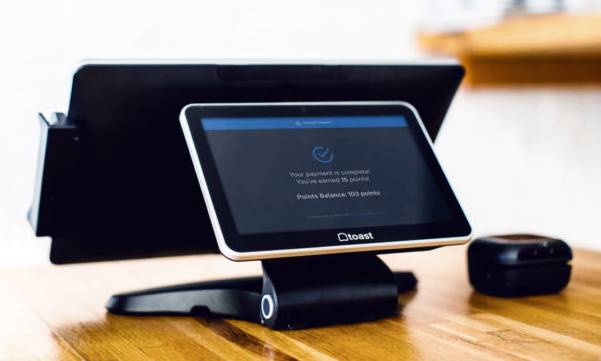 Aside from its Starter Kit, which starts at $999, pricing is not listed on the website. For all other hardware, you must contact sales for a quote. However, their selection is vast, giving users many options.
Aloha POS Hardware
Aloha sells a surprisingly sparse selection of POS hardware, all manufactured by NCR. The only components they sell are: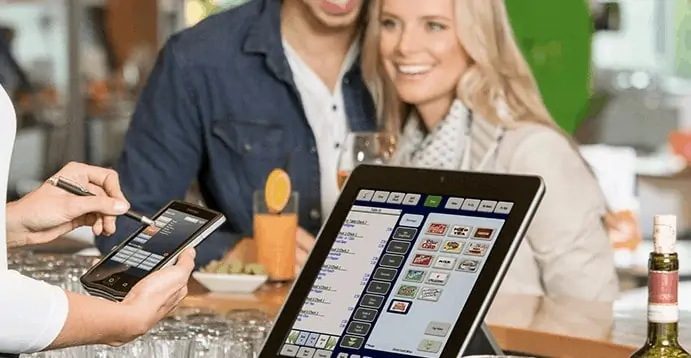 POS terminals
Handheld devices for front-of-house staff
Kitchen bump bars
Kitchen touchscreen monitors
Data servers
Thermal printers
Self-serve kiosks
Not surprisingly, none of their hardware has listed pricing associated with it. There are no hardware bundles to choose from.
WINNER: Toast wins for providing more options as well as bundles.
Is Toast or Aloha Your Better Bet?
Toast outscored Aloha in six of eight comparisons above. The other two resulted in a draw.
That doesn't mean Aloha is a poor system. Large restaurant chains with many locations can add extra NCR modules and manage their entire restaurant empire from one system.
Toast is better suited for smaller restaurants, cafes, coffee shops, bars, and bakeries. From what we read, it's significantly cheaper. Plus, it beat Aloha in our comparisons. It would be a better fit for these types of establishments.
Continue researching and evaluating systems before rushing into a decision. Read user reviews. Be sure to ask for a trial or a demo before committing to any system.
If you want to investigate other restaurant POS systems, we recommend you take a look at our TouchBistro POS review. You should also check out our Upserve POS review. These are two more industry-leading restaurant POS systems.