(Last Updated On: October 4, 2022)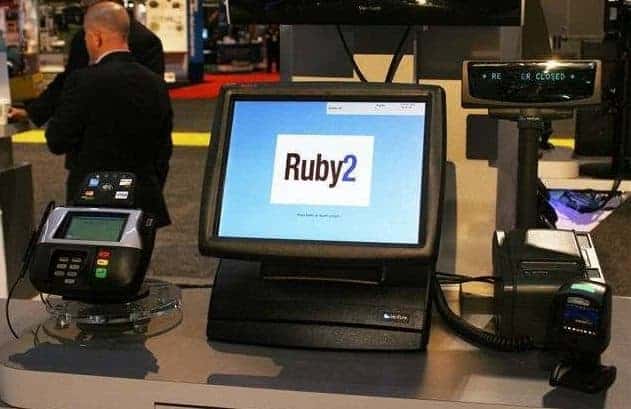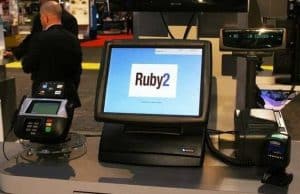 Ruby 2 is a part of the newest POS solutions unveiled by VeriFone for the convenience retail industry. Just like its predecessor, the Ruby Superstation POS platform, the new solution offers the same oil brand, dispenser, and network processor compatibility.
With a Ruby 2 POS system, you can enjoy faster customer turnaround times, accurate record-keeping, and reliable functionality. The system's customizable configuration enables faster adoption and enhanced ease of use. It combines features like dispenser card reader control, card processing, and cash register in a single system. This integrated solution is ideal for fast-paced, busy petroleum operations. It also provides a comprehensive set of management tools, including detailed reporting tools.
Verifone's Ruby 2 POS also offers a wide variety of integrations. It is compatible with VeriFone site management software, media solutions, and fuel control management technology. It also supports NFC and EMV-approved chip and PIN payments. Verifone's customer support can be reached through their website or via their contact form.
The Verifone Ruby 2 POS is a fast payment processing system. Its built-in touch screen eliminates the need for a keyboard and has a small footprint. It also has an integrated Commander Site Controller. Moreover, it offers customizable options, scalability, and security. It is also compatible with various brands of oil and dispensers.
The Ruby 2 POS system is easy to use. Its user-friendly graphical design and intuitive control panel help you customize the menus and settings. The system is supported by Ruby 2 Configuration Manager Toolkit, which enables you to access the software through a secure IP connection.
Ruby 2 features a range of new technologies that are meant to allow for faster, and efficient processing of fuel/payment transactions. The new solution is designed to engage with new VeriFone media solutions, and apply standardized software in all networks.
Industry experts have projected a CAG rate of 5.56% in the past station equipment market for the period 2017 to 2021. To help capitalize on this growth, Ruby2 combines fuel dispensing, card processing, cash register, and dispenser card functionalities.
Throughout this Ruby 2 review, you will learn what makes the POS the best gas station/c-store POS system.

Ruby2 POS Review – Company Overview

The Ruby 2 point of sale (POS) system software and hardware components are developed by VeriFone Systems, Inc.—a global leader in secure electronic payment solutions. The company started as a pioneer in securing checks, cashless payment, and credit card solutions.
The "Verification Phone" (an electronic solution to curb gradient checks) was one o the very first inventions by the provider. Recently, the company ventured into the point-of-sale market with a focus on producing best-in-class hardware and innovative POS software solutions.
The Ruby 2 POS Workstation is one of the popular merchant-operated, consumer-facing and self-service payment systems by the provider. In addition to the petroleum and convenience retail industries, VeriFone also offers POS solutions for the financial, hospitality, and healthcare vertical markets.
Ruby 2 POS System Benefits
Features a customizable layout, allowing for swift cashier adoption
Offers more than 60 different reports that may be customized
The Workstation features a sleek design, allowing for a reduced footprint
Improved transaction processing speed
Equipped with an intuitive touchscreen input
Scalable to meet changing business needs
Allows for easy management of store changes, price changes and software management
Compact design without a keyboard to save on counter space
Supports complete back-office integration
Optimized for fuel sales control
Has a customizable control panel
Compatible with dispenser card readers for all the major pump dispensers
Applies fuel icons for audio and visual verification. If pump status
Prompts for ID verification with tobacco and alcohol sales
Stacks fuel sales to free a pump for immediate use
Rugged and reliable with a customizable control panel
Possible Drawbacks
Smaller gas stations and convenience stores may find this system to be expensive. Ruby 2 also requires a connection to the VeriFone Commander Site manager, which will cost you even more.
Ruby 2 POS System Pricing
The official VeriFone website does not have any pricing information on the Ruby 2 POS station or any of its superior products. This is probably because the systems are primarily sold through partners. Based on third-party sources, a Ruby2 single-station POS console costs between $3,400 and $4,000.
A VeriFone Commander Ruby2 Single Terminal POS System will cost you about $11,500 while a VeriFone Commander Ruby 2 Dual Terminal POS System is priced at about $16,000.
VeriFone Ruby 2 POS Hardware and Operating System Requirements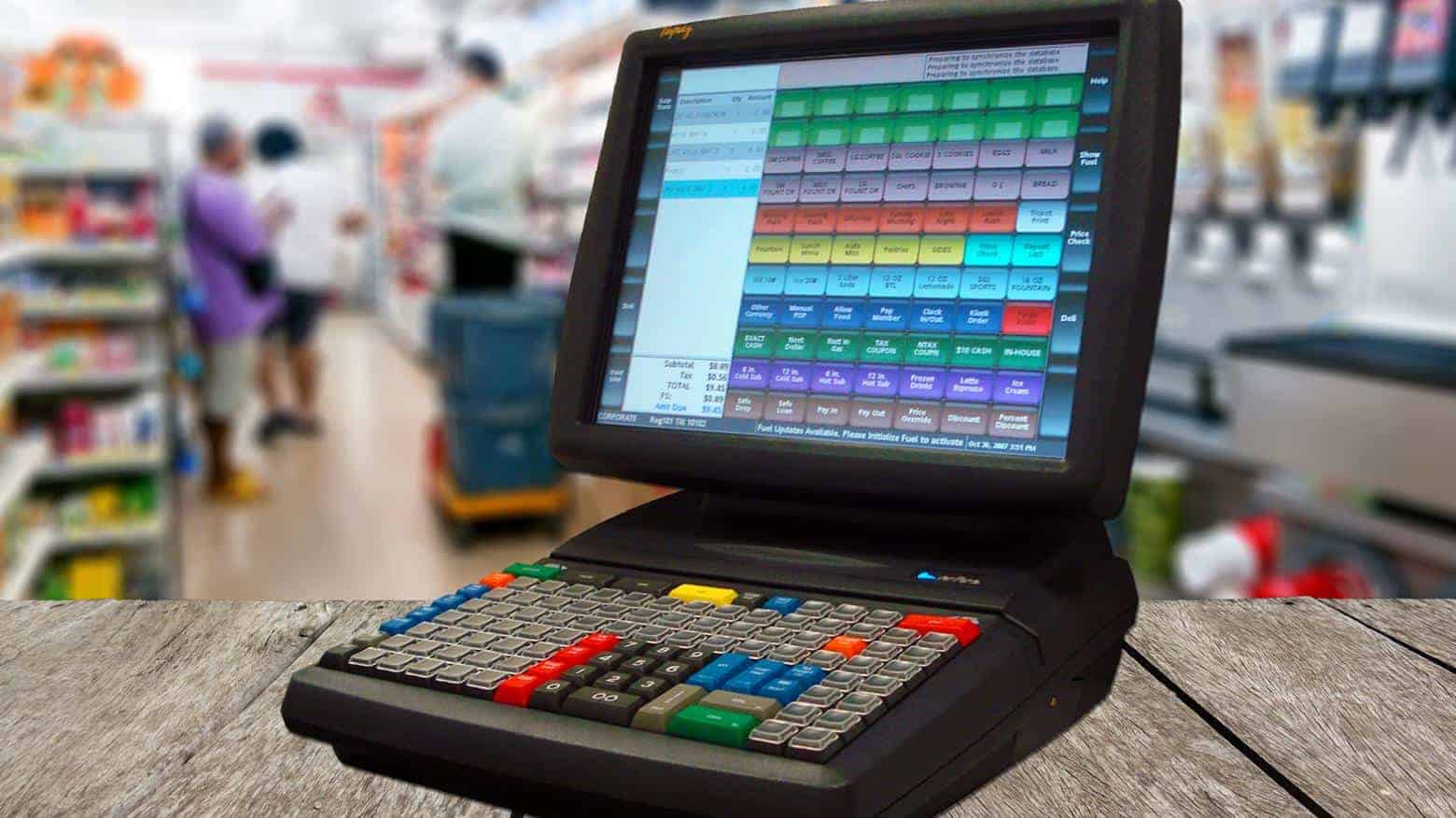 As opposed to the Ruby SuperSystems POS platform, the new Ruby 2 is equipped with a larger processor. This makes the system scalable to support new capabilities as business needs change or expand. The multi-property processor also allows the Workstation to process functions with increased speed.
This has made customer and store management a lot easier for gas station and c-store owners and managers. The unit uses a touchscreen input interface and features a compact design for a reduced footprint.
The Workstation comes with the important peripheral hardware components, including:
3-track MSR for reading loyalty and ID cards
2 Cash Drawer ports with RJ-45 connectors
Touch Screen15 inch infrared touch screen with high resistivity, anti-glare glass
DVI connector for the second display
LED-backlit 15 inch TFT XGA high brightness display
Audio mic-in and line-out connectors
VeriFone Ruby 2 POS System Key Features
Get yourself a solution that has been tailored for gas stations and convenience stores. Ruby 2 is an innovative solution that will offer you a single point control, and improve customer service in your store. It is designed to offer you one point for fuel sales, including prepay and preset fuel sales.
This way, your cashiers will be able to see the payment statuses of all pumps. This kind of attentiveness that results in more hands-on experience. All these may be attributed to the numerous features and capabilities Ruby2 has to offer, including:

Quick Cashier Adoption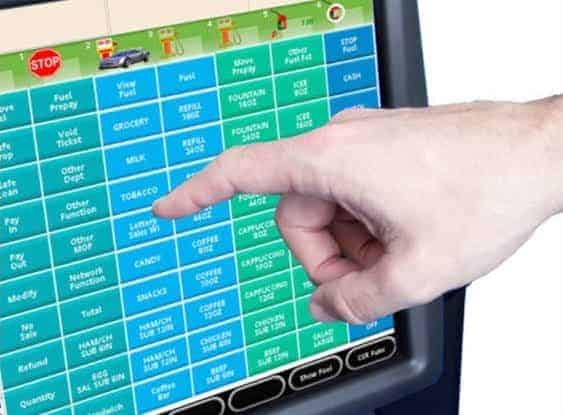 The Ruby 2 POS Workstation features a customizable configuration, which allows for faster adoption and enhanced ease of use of the system. It combines all your fuel dispensing, card processing, cash register, and dispenser card reader control functionalities into a single screen.
The system has been designed to meet and exceed the needs of fast-paced petroleum and c-store operations. Such capabilities are aimed at offering business owners complete reliability, accurate record-keeping, faster customer turnarounds, and easier pump control.
Ruby 2 C-store POS system provides complete integration to an extraordinary number of partner peripherals,  offering you more retail automation options.  This sort of integration allows you to create custom solutions, tailored specifically to your business requirements.
Intuitive User Interface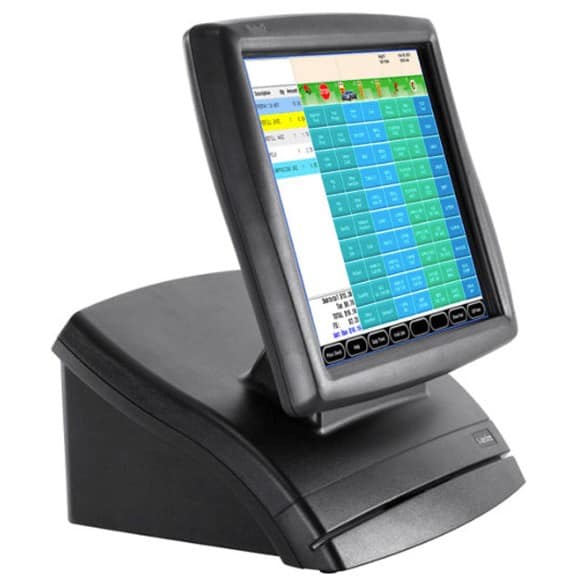 Just like the outgoing Ruby SuperSystems platform, the Ruby 2 POS system is graphical and relatively easy to use. The simple software interface is equipped with a customizable control panel. This makes it possible for you to tailor your screen menus to your level of sales activity and inventory nature.
You will find the soft key and menu configurations of this system relatively easy to set-up as well as modify. This is mostly carried out through the Ruby 2 Configuration Manager Toolkit. You may access this Toolkit through the Workstation in your store or remotely through a secure IP connection. Additionally, you will also like these UI capabilities:
Interactive Display Features
The Ruby 2 display features an on-screen scrolling receipt, and up to 77 soft keys, offering you the utmost in touch screen menu flexibility. Fuel sales may be processed using animated, graphical fuel icons that are capable of managing up to 32 fuel pumps.
The display also has large sub-menu screens, allowing your cashiers to quickly navigate through menus and information.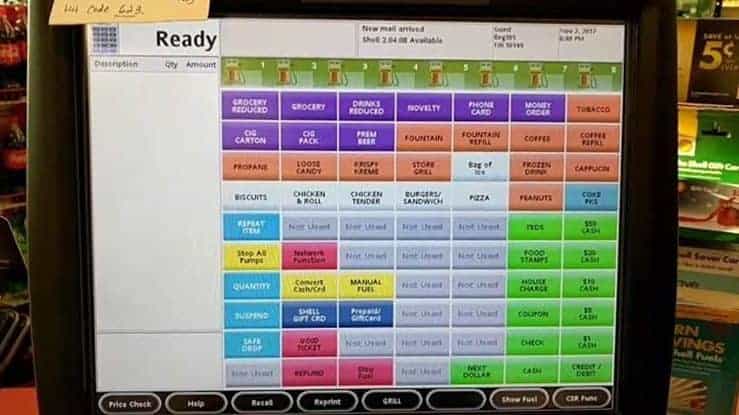 The on-screen help menus on this system will come in handy when training your staff on how to use the system. They will also offer your staff with quick answers to the questions they may have in the event that the managers are not available to help.
In this regard, an on-screen real-time message board will provide instant access to vital alerts and other important cashier information.
Customizable Reporting
Ruby 2 is equipped with a myriad of tracking and reporting tools to help you manage all business operations efficiently. It allows you to access detailed site information, such as comprehensive transaction logs, sales by category, department, item, and fuel reporting.
Integration Support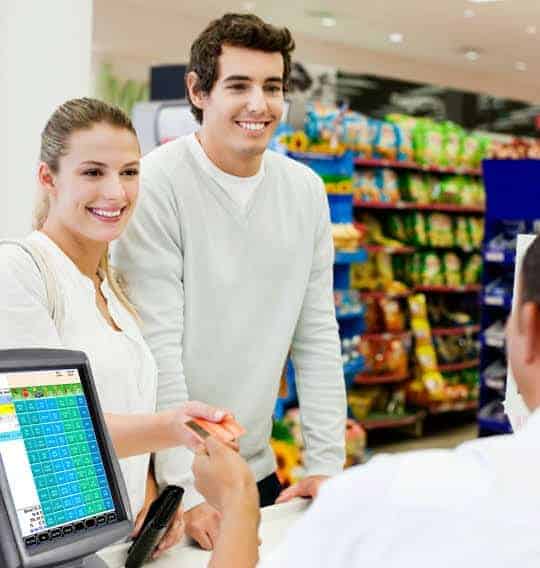 As opposed to its predecessor, the Ruby 2 system is capable of integrating with several other solutions by VeriFone. For instance, it will require you to connect to the Commander Site Controller by the provider.
The Ruby 2 POS solution is capable of integrating to such VeriFone product offerings as media solutions for customer engagement, and site management software for efficient management of multiple locations.
You may also connect this system to the latest in fuel control management technology by VeriFone as well as by the compatible third-party providers. With Ruby 2 all aspects of convenience store management can be performed from a single centralized device.
Customer Support
VeriFone is dedicated to helping its clients solve the most challenging payment and technology issues they may encounter using Ruby 2. To contact the customer support team at VeriFone, you only need to complete a form in their "Contact Us" page.
A skilled VeriFone customer support team member or partner will then contact you shortly after to help solve your problem. Alternatively, you may navigate to the Support Portal—a new self-service feature on the VeriFone website that allows you to get helpful information on the go.
The Ruby 2 Customer support team works together to provide a great customer experience. The team consists of experienced professionals who help resolve issues and build customer relationships. They communicate in a simple and effective manner and can explain complex issues to customers. In addition to this, they work closely with the product team and pass on customer feedback and bug reports for product improvement.
The Ruby 2 system includes on-screen help menus for quick answers to common questions. It also has a real-time message board for customer updates and alerts. The system also offers detailed site information. These include sales by category, fuel reporting, and comprehensive transaction logs. In addition, users can set up automatic discounts and add new products to their menus.
Whether you're a small business or a large enterprise, Ruby provides the tools you need to meet the needs of your customers. This includes live virtual receptionists to answer customer queries. Customers expect a personalized experience and a quick response. These expectations are becoming increasingly challenging for small businesses. To cope with the challenges, Ruby has developed a resource hub that offers a wealth of content on customer service.
In the convenience store industry, customers expect a fast and efficient checkout. A slow checkout line will frustrate both customers and employees. By incorporating Ruby POS systems into their business, merchants can reduce the time it takes for customers to complete purchases. As a result, their customer service will see an increase. This new technology is also ideal for gas stations.
Final Verdict
The Ruby 2 gas station and convenience store POS system is a new innovative solution by a renowned vendor. In addition to the interactive and beneficial capabilities of the Ruby SuperSystems platform, the new Ruby 2 boasts of new technologies and features.
It is fitted with a complete touch screen console that allows for fast, efficient point of sale functions and payment processing. The multi-core processors allow it to process transactions with increased speed.
This, along with other convenience and performance improvements to the Ruby 2 allows for easy store and customer management. Such are the aspects that make Ruby 2 yet another exceptional C-store POS system by VeriFone. This system is also ideal as gas station POS.