POS Maid was built with these business owners in mind. POS Maid is specifically geared for retailers who want no-nonsense POS solutions that handle the basics of retail selling.
Retail businesses have quite a few options for point of sale solutions. As more companies come out with larger and more comprehensive POS software packages, it can get a bit overwhelming for someone who isn't well-versed in technology.
This includes functions like easy transactions, reporting, customer and employee management, and flexibility for hardware and accessories.
Here, we'll give a brief overview of POS Maid and its benefits. By the end of this guide, you should have a better understanding of this product and how it could best serve your business. 
Product Overview – POS Maid
POS Maid is a software platform published by Alexandria Point of Sale. Alexandria actually publishes several POS platforms under the "Maid" naming, including Restaurant Maid, Salon Maid, and POS Maid.
The last of these systems focus on the point of sale needs of retailers. Those systems are marketed as clothing store POS, Grocery POS, and electronics store POS.
This retail-specific development is great for business owners in most retail industries. With the POS Maid line of products, you don't have to worry about a lot of overlap or wasted features because this product specifically targets the needs of retail businesses.
Reviews of POS Maid have been overwhelmingly positive, particularly from small business owners. Users cite simplicity, price, and flexibility as key areas where this software shines.
POS Maid Hardware Requirements
Hardware requirements for Maid POS are relatively forgiving. The software is built to run on Windows PC devices and requires at least Windows XP Service Pack 2 (but runs on computers up to Windows 10).
Hardware requirements are light as well:

| | Minimum | Recommended |
| --- | --- | --- |
| Processor Speed | 400 MHz | 1GHz |
| RAM | 96 MB | 256 MB |
| Hard Disk Space | 280 MB | 850 MB |
Alexandria Computers doesn't sell their own POS equipment, nor do they serve as a reseller for compatible equipment. They do, however, offer several trusted vendors of POS terminals, scanners, and other equipment that can work with their software. Just remember that this is Windows Only, so no Macs or iPads.
POS Maid Pricing
Pricing is one of the major selling points for POS Maid. The software package only costs $59 for a direct download, and $64 to have a USB drive containing the installation media shipped to your location. You're reading that right–it's just $59 per terminal. Not monthly–just a one-time purchase that includes a 90-day money-back guarantee. 
POS Maid Features
POS Maid advertises several features tailored for retailers. These include the core functions that most retailers look for: reporting, inventory, and staff and customer management. These tools are great for almost any retailer, from full-time stores with brick-and-mortar locations to temporary produce or fireworks stands.
Check out some of the features POS Maid has to offer:
Reporting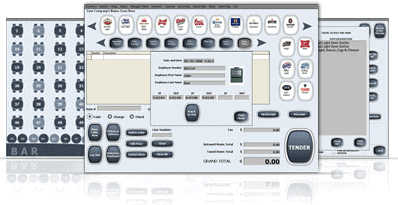 POS Maid includes several reporting options. Get financial reports on a per-register basis, reconcile your cash drawer, and follow up on sales on a product-by-product basis. You can also track sales and performance over days, weeks, or months, and export your records to Excel spreadsheets.
This reporting is customizable as well. Set up your reporting based on product, service, customer or customer type, or any other relevant criteria.
Reporting also makes it easy to link relevant documentation to your records. For example, compile reports on employee earnings and bonuses and connect their digital pay stubs to the report for easy reference.
Inventory Management
The key to any successful retail operation is inventory management. With POS Maid, you can track inventory on items based on the type of item and any number of customizable features (color, size, etc.). This POS will help you track inventory in real-time, get alerts on low inventory, and more. This platform also allows you to import and export inventory lists through Excel to make tracking easier.
Employee and Customer Management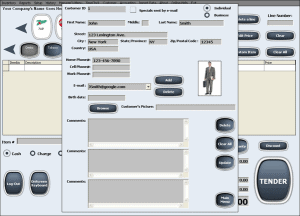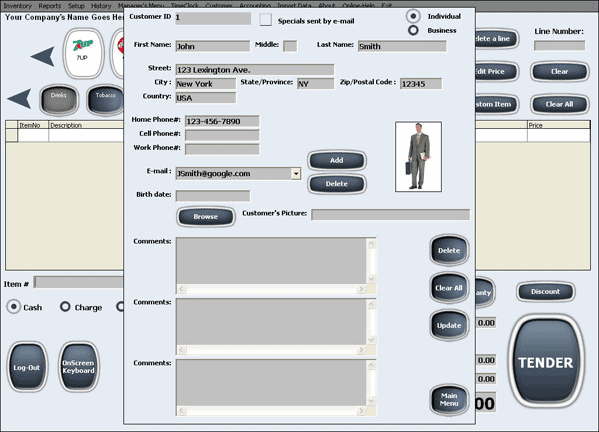 This point of sale system provides your go-to functions for employee and customer management. On the employee side, you've got the tools for commission reporting, managing pay, providing access to pay stubs, and more.
Staff can also spend their time tracking their sales against sales goals set by management. All this is on top of key functions like at-the-station time clocks.
On the customer side, POS Maid gives you customer profiles and a customer database to track preferences and shopping habits. It also provides appointment-based interaction for specific services.
Customer Relationship Management
POS Maid is pretty by-the-book when it comes to functions, so it is a pleasant surprise to report on its CRM features. Core CRM functionality includes a customer database with custom fields to track behaviors and sales figures.
However, POS Maid also allows you to create and manage email lists based on criteria such as shopping behavior, seasonal sales, and more. You can extend this functionality to traditional snail mail and phone contact lists as well to maximize sales.
Accounting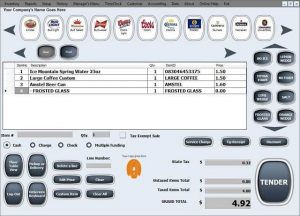 With POS Maid, you get all your bank accounts organized through a simple interface. Manage multiple business bank accounts tied to your company's operations. Make deposits and facilitate transfers in the same place you reconcile your cash drawer.
Take that kind of accounting to your customer engagement as well. Manage customer tabs and accounts for things like credit and debit payments for things like consignment. 
POS Maid Drawbacks
POS Maid is for retailers, and it does just that–retail POS service. There aren't a ton of bells and whistles in this software package, which might turn off some users. That's OK: each business has its own needs and its own wants when it comes to a POS.
If you want a POS package that handles the core functions of a POS system in the retail space, the POS Maid is a great package. Reporting is easy, management is simple, and the interface is customizable, but not so much to be overwhelming. 
Ready to Take Advantage of the Features from POS Maid?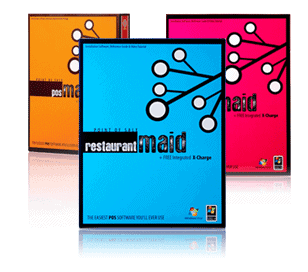 POS Maid has a few great things going for it. First, it is purpose-built for retailers. The functions you get in this software package are going to fit your retail business in some fashion.
Second, it offers some basic customization so that you can adapt it to your operation. Customization is great, and this level of customization doesn't force you to learn an entire manual of tools and menus.
Third, and perhaps the best, is that the price point is fantastic. At only $59 per terminal plus hardware, you have software that doesn't place a huge, monthly financial burden on your company.
You also get plenty of wiggle room to pick the hardware you want, so long as it falls within the requirements laid out by Alexandria Computers.
If you are in the market for a retail POS that gets the job done, stays out of your way, and doesn't take a huge chunk out of your budget, then consider POS Maid.
And, in the event you own a clothing store that is currently or growing to be a franchise, consider taking a look at Franpos.
The following two tabs change content below.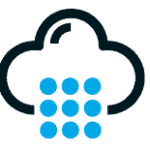 POS Quote Team
The staff at POSQuote.com is composed of industry professionals, experts, and current business owners. Through extensive research, we compile buyer's guides and review the best POS systems in the industry.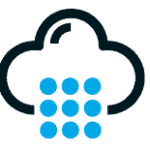 Latest posts by POS Quote Team (see all)
Reader Interactions