The franchise industry is far larger and more diverse than it has ever been. Approximately 1 out of every 12 businesses in the United States is a franchise. Competition is beyond fierce. The seeds of disruption have been planted and franchise businesses of all sizes need the right tools to compete (Source).
This is where a smart point of sale system with additional operating features comes in handy. Franpos was specifically built for the franchise business model. There is no better system on the market to cater to a franchise, than the Franpos brand.
Franpos has purposely positioned its brand from the start. They have always developed the product with a keen focus on catering to the franchise demographic. Here is a quick review of the platform and how it may benefit your franchise today.
Franpos Review – Company Overview
Franpos is a fitting name. It's really short for "franchise POS" and that's exactly the consumer base they cater to. Established in 2011, the Santa Clara, CA company is the #1 cloud-based franchise POS system on the market.
They were also the first to launch a fully functional cross-compatible and cloud-based tablet POS. Franpos's vision is to become the main operating system for franchises big and small.
The primary mission for the brand is to continuously develop the most comprehensive POS platform for franchises. They built the system to be simple, with no third-party integrations needed. They empower franchises by enabling them to make system-wide changes with a single click.
Franpos Benefits
Enterprise management capabilities including employees, vendors, and operations.
Growth marketing with data smart technology.
Omni-channel sales and ecommerce to sell both online and offline.
Built-in financial connector with API.
Generate and collect royalties seamlessly.
Possible Drawbacks
Unlike competitors, Franpos pricing is not exactly transparent. It takes some digging online to know where to start. You must contact them for custom quotes, which can be timely in the research process.
Many users have also stated that since everything is built-into the system, processing can be a bit slow. So, keep that in mind if you are looking for a system with speed.
Additionally, since Franpos is 100% cloud-based, you will not be able to process payments while offline. The system cannot download the data.
Franpos Pricing
The Franpos POS pricing is a subscription-based model. They offer a free trial with no credit card required. Franpos customers are charged a monthly fee based on the size of the business (per store). The cost generally ranges from $149-$199/month. You must call for an exact quote.
It should be noted that because Franpos caters to franchises, the more locations you have, the better the price. That makes this system the most ideal for franchise owners with several locations. Franpos can be purchased through the Apple Store or Google Play Store.
Processing Rates
Franpos allows franchises to process payments using a free Square account. The square fee for payment processing through Franpos is 2.9% + 30 cents. The other options a vendor has for EMV payments include:
TSYS
North American Bankcard
Chase Paymentech
Heartland Payment Systems, Inc.
Franpos Hardware Pricing
Franpos provides and installs its own hardware. This can be bought outright or purchased through a payment plan. Everything is custom-built, so pricing is by quote.
System Add-ons
There are additional add-ons within the system that you can utilize to further tailor your setup. Consider these features for an extra monthly charge:
Kiosk, $25/month – A customer-facing feature that allows shoppers to scan items and browse catalogs unattended.
Walk-in, $25/month – A feature that allows customers to check themselves in for appointments.
Task & Goals, $25/month – An employee-facing add-on that allows you to manage tasks, post deadlines, and set reminders for staff.
Self-Checkout, $25/month – This enables customers to ring up and pay for their food, merchandise, services, etc. through a stand-alone device.
API Access, $50/month – If you need to integrate additional software or plugins, this feature must be purchased.
Franpos System Requirements
Franpos is 100% cloud-based. Their servers secure and store all of your data. When a franchise logs in, everything is transmitted. The system is also app-based. This means you can access most functions, even while offline (not all).
The platforms that cater to the Franpos system include:
Mac – installed
Windows – installed
iOS native – mobile
Android native – mobile
Web, cloud, SaaS
The Franpos hardware is compatible with various platforms depending on the type of equipment you purchase. The main bundle for Franpos hardware is called Franpos Register. It's an all-in-one POS package that includes:
Specially configured Android tablet (software pre-installed)
EMV reader
Enclosure
Scanner
Cash drawer
Whether you choose to use your own hardware or Franpos proprietary equipment, the software runs the same.
Features and Capabilities
The Franpos system caters to specific industries within the franchise market. They have divided their product into three separate types:
Quick Service Restaurant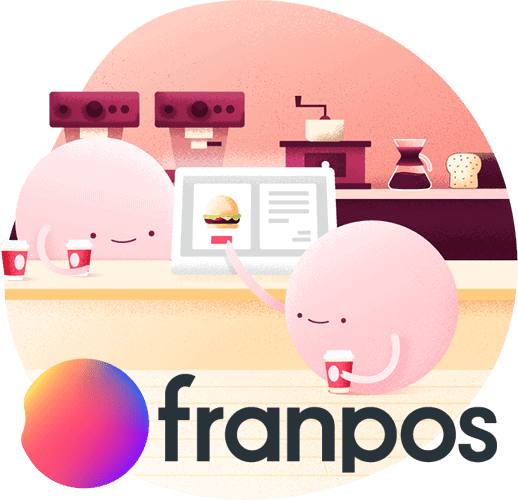 All quick-service restaurants (QSR) demand a high-speed POS system that's agile. Customers expect their food hot and ready within minutes so the equipment must keep up. The Franpos QSR platform has multi-unit operation functionality.
Some of the main features of the QSR platform include:
Point of Sale
Franpos provides interactive, customer-facing hardware that speeds up service. This empowers people to not only enter the order themselves but check out as well. It's an entirely autonomous system.
The "Impulse Buy" feature even prompts them to add extra items at checkout. They can also add tips and join your loyalty program—all in one kiosk.
Enterprise Management
Streamline menu rollout, combine third party delivery aggregation, and automate inventory updates. This feature allows a brand to initiate regional objectives from a single command center.
Online Ordering
Enable customers to place pick-up or delivery items from a branded mobile app or your own website. Franpos has open APIs and ecommerce plugins that allow you to develop a custom website through a third-party platform.
Royalty and ACH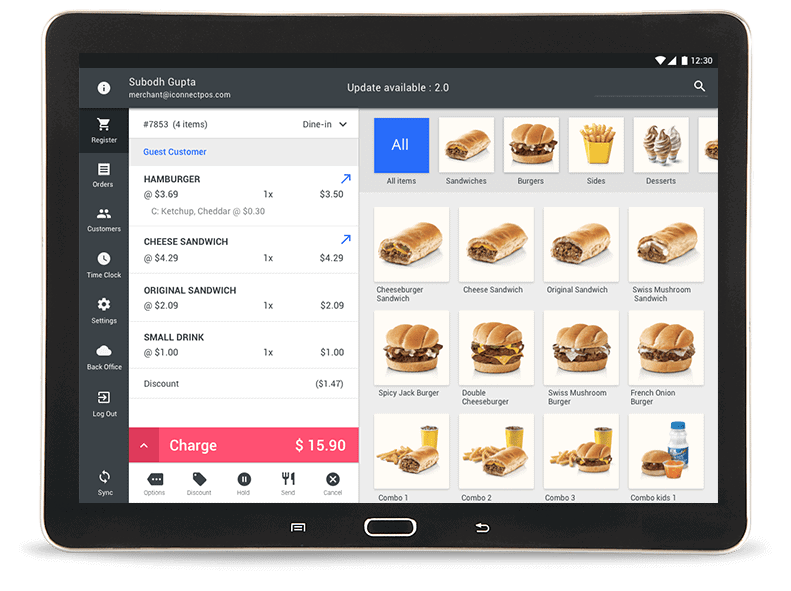 This feature enables a franchise to calculate royalties across locations from all channels. This includes online and gift card sales. There is never a need for additional reconciliation. Set transparent KPI goals for accurate real-time sales reporting.
Automated Marketing
Franpos makes it simple for franchisees to grow and scale through intuitive, automated marketing. Target, capture, and engage the right audiences to drive sales.
Enterprise reporting
Through extensive reporting and business intelligence, a franchise can gain valuable insights. Stay competitive with detailed enterprise reporting that lets you track inventory, sales, and monitor loyalty.
Beauty
The Franpos beauty salon platform requires minimal hardware and software, which caters to modern salon needs. Manage clients, book appointments, and automate marketing, all from one tool. Some of the key benefits of this type of system are:
Inventory
Real-time tracking and daily detailed reports mean a salon can consistently forecast accurate stock levels. Get automated alerts on inventory before you run out of supplies.
The system also includes an inventory scanner that allows you to receive and reconcile stock faster.
Employees
This feature allows a franchise to assign certain tasks and services to employees. You can also specify pricing and set commission rates by employee.
Booking
A salon can stay on top of their calendar with the built-in booking feature. Regardless of the device you use, all appointment data will sync to your main account via the cloud. Customers can also book online through Franpos integration and your own site.
Royalty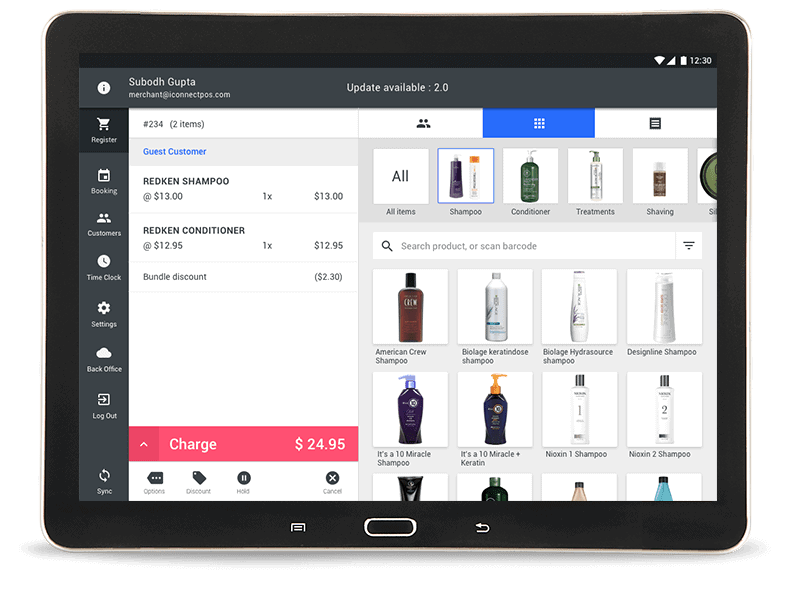 This tool lets a business automatically calculate royalties. Transparency allows a company to build and maintain trust with all parties involved. This also includes sales, KPI goal setting, and financial reporting.
Loyalty
Customers can create their own account for a fully customizable experience. This means you can tailor marketing and promotions based on consumer behavior and sales.
Impulse Buy
For those impulse shoppers, the Impulse Buy feature catches them at the register with deals that are hard to turn down. It's an automated way of last-minute selling. Much like what you stock at the register, only virtually. Use your data insights to customize each impulse buy with items customers have purchased in the past.
Retail
The retail platform of Franpos centralizes all operations for retail franchise owners. It's designed to improve business immediately by automating processes and creating real-time awareness. Some of the key features of this platform are very similar to the salon branch, with a few small tweaks. Here's what a retail franchise gets with this solution:
Inventory
Similar to the salon platform, the retail inventory feature alerts a store when product is low. The retail version also comes with an inventory scanner to quickly receive and reconcile stock. Dozens of customizable reports can be generated to track inventory at all times.
Employees
The retail version of the Franpos POS system for employees will monitor and track sales performance to optimize management. You can also set specific store permissions at the employee level.
Ecommerce
Integrate with third-party platforms to establish an online store with ecommerce. Retail buyers are particularly fond of shopping online. This feature makes it easier for them. They can also send items to the store to be picked up, which leads to further sales.
Royalty
Almost identical to what the salon platform offers, this feature is a way for franchise owners to automate the process of calculating royalties. The system will maintain all the data to do it for you.
Loyalty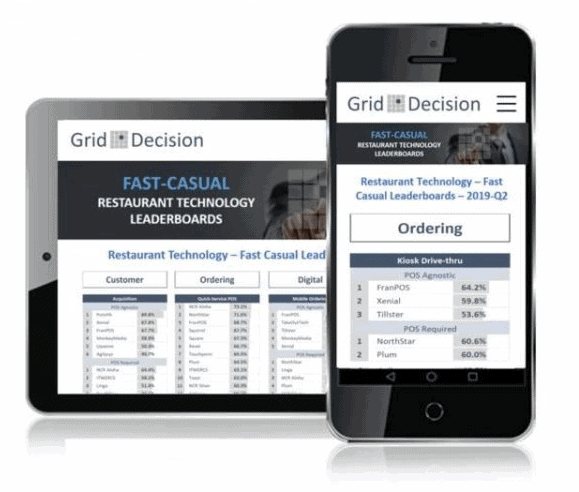 Whether it's gift card integration, targeted promotions, or a customized loyalty program, this feature makes customer retention easier.
Franchise retail owners with multiple locations may find it difficult to keep track of every customer. Franpos enables a business to know exactly what a consumer wants and needs, even before they speak it.
Impulse Buy
Access reports and analyze the data you collect through each customer touchpoint. Retail shoppers are looking for a personalized experience. You can enhance sales with the Impulse Buy option to increase revenue.
Integrations
Here is what Franpos currently offers for integrations:
Magento: Franpos integrates with Magento for ecommerce.
QuickBooks: Franpos directly integrates with QuickBooks. Link to QuickBooks by matching your ledger names right into the platform.
Gift Cards: Integrate with Valutec, Synergy Loyalty Solution, or Givex for gift cards.
Microsoft Power BI: Powerful analytics for company data.
MailChimp: Automated marketing software that assists with email campaigns, newsletters, and promotions. It uses your direct Franpos database.
Text Messaging: Clickatell and Twilio allow you to launch marketing campaigns through text message and push notifications.
Avalara: This integration makes sure your taxes are calculated correctly.
Customer Service and Support
Franpos offers an active help center with resources that include:
Back office & Setup
Register
Hardware
Video Tutorial
Franpos Announcements
You can submit a request at any time in the support center and customer service will get back to you.
The customer service team is available on PST, Monday – Friday from 5 a.m. to 11 p.m., and Saturday from 9 a.m. to 7 pm. They are closed on Sundays.
From experts, you will receive direct advice on the best option for your particular needs. They will also give you a free assessment. Lastly, Franpos runs a blog with thought leadership on franchising and technology.
Our Final Verdict
Franpos is a very niche solution that works perfectly for the right type of franchise. The more locations you have, the better the deal on pricing.
It is a convenient point of sale system for a business that wants to be up and running immediately. Almost everything is built into their product. All hardware is integrated with the software before opening the box.
Franpos is also one of the only companies to cater to a franchise. They specifically understand the pain points and needs of this business model. It is tough to gauge if it is the right system for your business unless you call the company. Their pricing is rather secretive and tough to compare without doing extra legwork.
Franpos is ideal for retail and restaurant franchises and shares similar features to that of Union POS and Simphony POS. If you are a fast-paced franchise with particular needs, it may just be worth making the call to a rep.
The following two tabs change content below.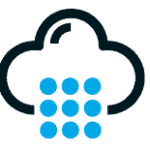 POS Quote Team
The staff at POSQuote.com is composed of industry professionals, experts, and current business owners. Through extensive research, we compile buyer's guides and review the best POS systems in the industry.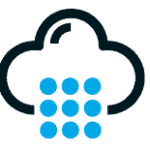 Latest posts by POS Quote Team (see all)
Reader Interactions