(Last Updated On: March 27, 2023)
Running a retail or hospitality business without a POS system is nearly impossible. 
You can't stay afloat if you don't have the proper means to accept and process all types of payments for your products or services. There are different types of POS solutions, and mobile POS (mPOS for short) systems are among the most popular ones.
A rising number of business owners choose mobile POS systems. This is hardly a surprise, as mobile point-of-sale solutions have a plethora of advantages, not to mention their competitive prices. Let's have a closer look at why mobile POS solutions are gaining momentum.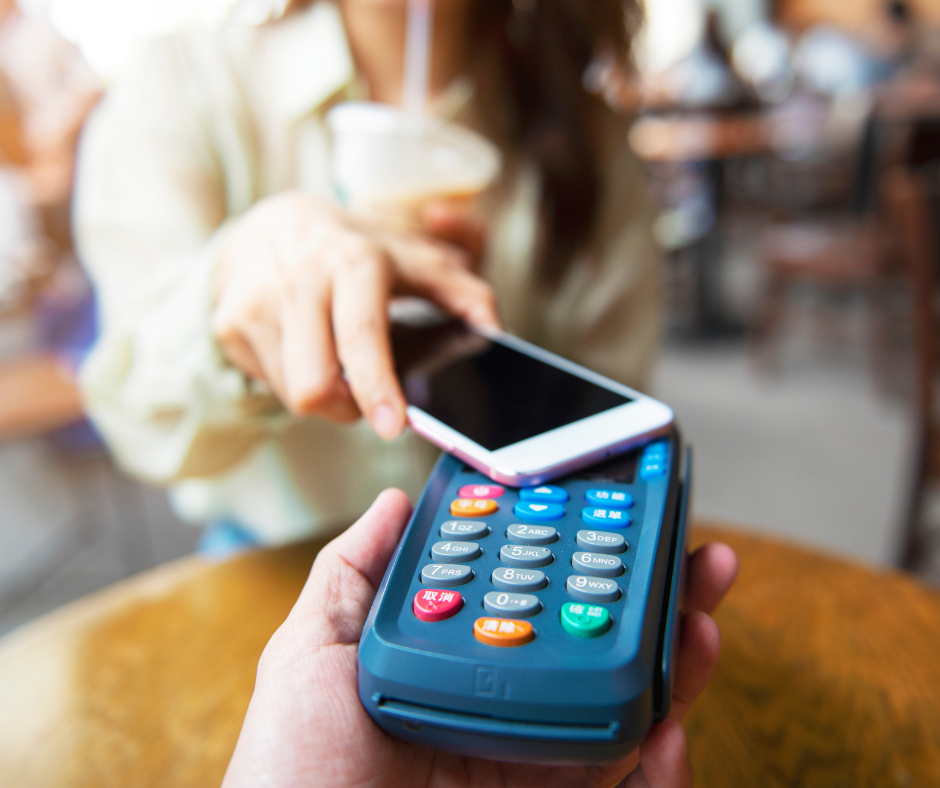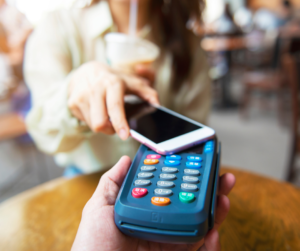 The majority of mobile POS systems you can opt for today have identical functions when compared to a typical cash register featuring all the bells and whistles you can imagine. Still, there is an obvious advantage that makes mPOS stand out: the compact size. Having a portable point-of-sale solution gives you the flexibility you likely need, even if you don't realize it. For example, you could plug the mPOS system of your choice into any mobile device, such as a tablet or a smartphone. That's how handy mobile POS systems are.
Mobile POS solutions create a lot of opportunities for business owners out there, particularly small enterprises and street vendors. Being able to run your operations on the move is key: changing locations and switching the device the mobile POS system runs off is easy, unlike setting up a classic cash register solution. Processing transactions with as little hustle and bustle as possible is what mPOS stands for.
Mobile POS systems have another important advantage as well: they help you stay competitive. Allowing you to accept and process payments from anywhere you want will add to the development of your business. Increasing your performance is a benefit of mPOS solutions that most vendors appreciate a lot.
Not only that, but mobile point-of-sale solutions can also help you grow your business by collecting sales data and creating statistics that always prove to be extremely valuable. In most cases, the mPOS software is capable of gathering information related to inventory stock, product sale rankings, and various client data. Analyzing these bits of information is important for the healthy and steady growth of your business. Such metrics are somewhat hard to collect otherwise, and having the chance to collect them using your smartphone is an exciting opportunity. 
Mobile POS systems: How Do They Work?
As mentioned above, mPOS systems function like a traditional cash register equipped with all kinds of gadgets. This is how a typical mobile POS solution works:
Product selection

: The clients chooses the desired products and the person behind the counter scans the item's barcode using whatever device they have in hand (the camera of the tablet or smartphone in use, or a separate barcode scanner).

Price calculation

: Next, the mPOS software calculates the price total (discounts and taxes are included automatically).

Payment

: The client chooses their preferred means of payment (credit or debit card, smartphone, gift card, etc.) and proceeds with paying for their purchase.

Transaction completion

: The mobile POS system processes the payment and issues a receipt (on paper or digital, based on the client's preferences). 

Data collection

: During finalizing the transaction, the mPOS software collects data and updates the stock.
Why Should You Opt for a Mobile POS System?
Choosing the right point-of-sale system is never easy. Once you understand the advantages of every different type, it becomes clear what to opt for. Here is why you should consider choosing a mobile POS system for your business:
No restrictions

: Apart from using it anywhere you please, a mobile point-of-sale system will also enable you to process all types of payments, including NFC payments – Apple Pay, for example.

Cloud-based structure

: The right mPOS solution will be guaranteed to back up all your data automatically. This is one of the important features to consider when exploring mPOS providers. Some mPOS products also feature an offline mode.

Easy-to-use

: Most mobile POS solutions offer a user-friendly interface, eliminating the need for additional staff training. Using intuitive software is always important for a stress-free workflow. Plus, you would already be used to working with the hardware you attach the mPOS system to.

Compatibility

: When choosing between different mPOS solutions, make sure the one you go for is compatible with the device you already have (tablet, smartphone, etc.). Many of the mPOS products you will find today are compatible with every existing mobile unit you might already have.

Specific use

: Some of the mobile point-of-sale solutions you could find are designed to fit specific niches. Chances are, you will find the one that has the exact type of stock management, planning, and tracking features you need the most.
Additional perks of having a mobile POS system at your disposal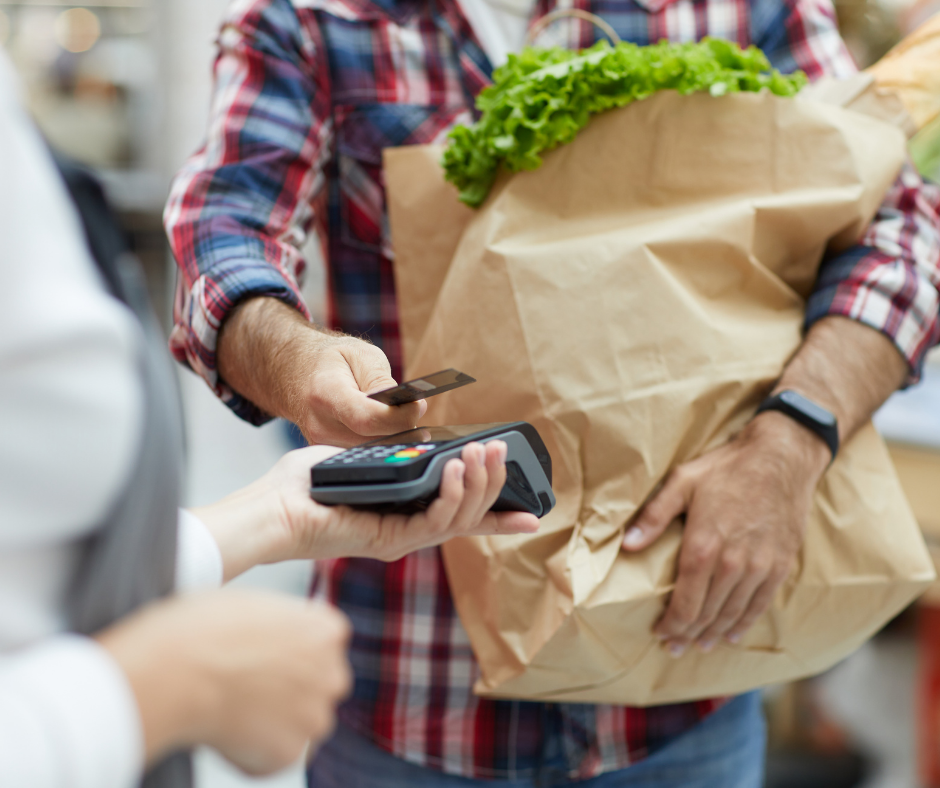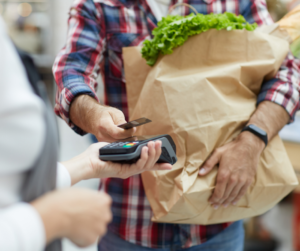 These are some of the additional benefits of adopting a mobile POS solution:
Mobility

: Using an mPOS solution, you don't need a specific checkout spot, avoiding lines and setting up a counter.

Flexible service

: Mobile POS systems allow you to help your clients immediately when they ask a question. Having instant access to your inventory or returning an email to a client right after you've processed another one's purchase is a whole new level of being flexible.

Security

: Most mPOS solutions feature built-in payment processing software that includes data encryption, guaranteed to keep business and private data safe.

Affordability

: Mobile POS systems are the cheapest way to have a point-of-sale solution. Choosing to go the mPOS route would not require a serious chunk of your budget. Even better, it will allow you to have an easy-to-operate payment processing solution for a fraction of the cost of a typical cash register.
Do Mobile POS Systems Require Additional Hardware?  
As useful and scalable mPOS systems are, some businesses would require additional hardware to function properly, following your specific needs and requirements. Except for the obvious smartphone or tablet, there are several other gadgets you might find useful:
Barcode scanner

: Having such a peripheral is sometimes a must. A wireless scanner is a convenient way to scan products that many retail businesses might find extremely useful. Of course, your tablet or phone's camera can easily substitute a barcode scanner with the proper additional apps.

Mobile card reader

: Mobile POS systems' full potential can be reached thanks to such a gadget. All latest models are compatible with different cards, digital wallets, and NFC chips.

Printer

: Although mPOS systems are usually related to a paperless transaction thanks to the existence of email receipts, having a printer is something most business owners consider. 

Cash register

: Mobile POS systems make for a quick and easy payment process, but if your clients wish to pay cash, you'd still need a proper cash register. 
What Questions Should You Ask Yourself Before Choosing a Mobile POS System?
To fully understand the pros and cons of mobile point-of-sale solutions, you need to compare all their features and weigh them according to the specifics of your operations. While any mobile POS solution would work, you are better off maximizing the benefits of choosing it. 
Here's a list of questions to ask yourself before going for a mobile POS system:
What does the mobile POS system feature?

This is an obvious step when choosing an mPOS solution. While most of the functionalities of the different POS products are identical, not all of them are equally matched. To make the right choice, make sure you look at every detail. The tiniest software features matter a lot. Being able to keep track of your inventory and to customize the data stored by the software are just examples of that. Taking the time to get acquainted with all the features of any mobile POS system could also reveal features and options you never knew about, but you might need for your business.

Is the mPOS system EMV/NFC (near field communication) compatible?

This might be implied, but it still needs to be mentioned. Since the EMV chips have already taken over the card payment world, the way clients interact with cashiers has changed a lot: the whole process became easier, faster, and more secure. And swiping your card is almost entirely a thing of the past now. With NFC payments, things are even easier: you can pay using an app, such as Google Wallet, thus no cards are needed whatsoever, just your smartphone or another mobile device capable of utilizing this technology (not all smartphones have NFC chips built-in). Being able to accept NFC payments is essential. 

What platforms is the mobile POS system compatible with?

The importance of having a mobile POS solution that's compatible with as many types of devices and platforms as possible is undisputed. Being able to take full advantage of the flexibility of mobile point-of-sale systems means that you must be able to use your existing hardware. You need to be sure that you will continue to flawlessly use the software even when you switch between different mobile devices. If you intend to have multiple POS registers, then you need to make sure the mPOS system you've decided to purchase supports them. For example, some operations require both a mobile point-of-sale and a cash register. 

What are the management and data collection capabilities of the mobile POS system?

Here is one of the important aspects of any POS systems you intend to implement in your business. Learning all about your clients' behavior is important for making the right connection with them. Being able to analyze their activity is a must: the frequency of their visits to your location, the number of items or services they purchase, and other important data must be collected for you to do what it takes to grow your business. Plus, the right mobile POS solution would let you keep track of your inventory, down to the last detail.

How expensive are the peripherals you might need?

Most business owners are sometimes surprised by the steep prices of the additional hardware they need to acquire in order to run their operations in a precise and efficient way. This is why it's crucial to determine the peripherals you might need and check if the mobile POS system you intend to invest in supports their reasonably priced versions. This would also be the moment to check the mPOS solution's compatibility with third-party hardware, as it's key for keeping costs low. Ideally, the mobile point-of-sale system to buy would work with all kinds of hardware when it comes to operating systems, manufacturers, etc.

Does the mPOS system support all staff management features you need?

Employee management is always important, and having the means to manage this aspect of your business will result in perfect workflow organization. When you choose the right mobile POS solution would feature the software needed for proper employee management. Such a feature would allow you to optimize everything about your staff and make it easier for you to keep track of their work hours.

Is offline mode an option?

Many individuals would neglect this, but they shouldn't. Having a mobile POS solution that's just as effective offline as it is online is crucial. The reason is simple. If you move to a location with poor internet coverage or you suffer from other technical difficulties interrupting the internet connection, then the so-called offline mode would be your last resort. This feature would allow you to keep running your business until you go back online. Otherwise, interruptions would mean you'd be forced to halt everything, resulting in nothing but losses. The offline mode of an mPOS solution would allow you to accept cash payments or coupons, execute refunds, and other actions. All of them would be updated as soon as the system is back online. 
Which Mobile POS System Provider to Choose?
There are several trusted mobile POS system providers to have in mind when the time to choose the right mPOS solution for you comes. This makes it harder to select the one that would suit your business best. Having the chance to go through some suggestions would take that load off your shoulders. 
Take a look at three of the best mobile POS providers to set your eyes on.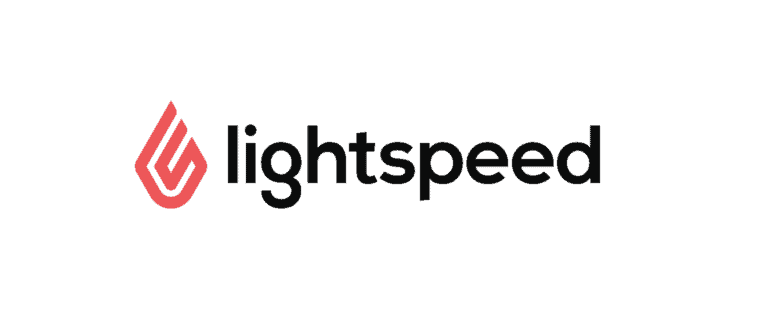 Lightspeed is among restauranteurs' most preferred choices for a reason. The mobile POS solution delivered by this provider boasts an impressive set of features. With an enviable app rating, Lightspeed seems to have it all. One of the features that make this product stand out is the specially designed device available to use instead of a smartphone. 
For as little as $79/month per register and $29 for an additional one, if needed, Lightspeed offers a competitive mobile POS product. If you choose a third-party payment processor, the monthly fee for the Lightspeed software will be slightly bigger. Sure enough, there are free alternatives, but they do not have the set of tools this solution has. 
When it comes to peripherals, prices are steep because of the custom setup policy Lightspeed has. You are looking at around $500 in additional hardware. Still, the features of this software compensate for additional expenses. Lightspeed's mPOS system comes in several variants. It boasts numerous tools for analysis and pricing, and supports a supplier network. 
The specific features of Lightspeed include a special menu-based POS solution ideal for restaurants, alongside tracking tools and compatibility with property management and delivery services. 
The mobile POS system provided by Lightspeed is compatible with Android and iOS devices. You can count on 24/7 chat and phone support as well.
You can get a free quote from Lightspeed here.


Clover offers a mobile POS solution that's a suitable choice for those who prefer to stick to a particular third-party payment provider. It's a combination of software and hardware, but the app is also compatible with other iOS and Android-powered mobile devices. 
Clover POS is a mobile point-of-sale solution that helps you run your business from anywhere. It is both a software and hardware solution that allows you to accept payments from different credit cards.
The system is designed to be user-friendly and easy to use. It also uses third party payment processors, which can be useful for businesses that do not want to pay high merchant fees.
Choosing the right system for your business is essential. The POS system should be able to meet your business needs and help you increase sales. Here are some things you should consider when deciding on which POS system to buy:
Cost
The pricing of Clover POS systems is variable and can vary depending on the features that you want. This may make it difficult to compare pricing among different dealers.
Features
The Clover POS software offers many helpful features that can improve your business. It includes tools for inventory management, employee time tracking, menu customization and customer support. It also provides analytics and reporting capabilities.
It also offers a number of integrations with other business applications, making it an attractive choice for small and medium-sized businesses. It also has a comprehensive app market, which makes it possible to add additional features to the POS system.
If you need a barcode scanner to run your operations and choose Clover as your new mobile POS provider, you'll need to buy one as additional hardware. The software Clover uses does not allow you to use the camera of your tablet or smartphone as a barcode scanner – something that many of the competitors' mobile POS systems support. 
Clover features an array of customer data collection means, including loyalty programs and various integrations. However, the inventory management tools you might find useful are not featured. On the bright side, you can accept international payments, and there's also an offline mode.
Clover's mobile POS system accepts every payment type. Not only that, but it also allows you to create a virtual terminal and process online purchases. When it comes to client loyalty programs, Clover has everything covered. The system supports the management of real-time campaigns and other engagement features. The same goes for tracking: Clover supports staff management tools that will help you keep track of your workforce. 
You could get your hands on the basic mPOS system provided by Clover for as little as $9.95/month per register, meaning it is one of the most affordable paid plans you could find. When it comes to payment processing, you would be glad to know that Clover is compatible with dozens of resellers. The POS solutions provider offers its own branded hardware.


Toast's mobile POS solution is based on Android. It's a suitable point-of-sale system for most eateries out there. Its cloud-based toolset features nifty perks, such as reporting, inventory management, online orders processing, and even QR code payments. 
Toast POS is a cloud-based restaurant POS system that is designed to help restaurants streamline their processes and boost sales. It features a powerful menu management feature, online ordering and delivery services, and an efficient CRM tool that helps restaurants identify customer behavior patterns and use them to optimize their business.
It's based on android, which makes it easy to navigate and use. It also works seamlessly with Toast Flex handheld and terminal hardware.
Best for eateries
Toast POS offers a variety of software and hardware packages that can be tailored to meet your needs. It has an affordable pricing plan for small restaurants and a custom price plan that suits large establishments.
Great for tableside orders
One of the best features of Toast POS is its online ordering service. It allows guests to place an order and pay in advance, reducing double entry and ensuring your kitchen staff has all the necessary details.
Whether customers are on-the-go or in the restaurant, they can use a QR code to enter their order and send it directly to the kitchen. Using this feature saves your restaurant time, eliminates communication errors between front-of-house staff and cooks, and ensures a positive customer experience.
Its inventory management functionality is also a plus, with a menu engineer that helps you identify items that are performing well and drop those that aren't. This way, you can avoid inventory shortages and keep costs low.
Its customer support is excellent, with 247 phone and chat support, an extensive knowledge base, and an active community. However, some users have reported poor service or incidences where they felt like the support wasn't really interested in their issues.
This mobile POS product can be yours for free, as the basic plan costs $0/month. Of course, you would likely need a plan that has a variety of features, and that would cost you at least $75/month. When it comes to hardware, prices are on the high end. Before purchasing Toast's mobile POS system, you need to agree to a processing agreement first. That last bit means that you would own a fee in case you cancel the contract early.
In short, Toast is an easy-to-integrate POS solution that works well with handheld devices and features everything a restaurant or a similar business would need to function at its best.
You can get a free quote from Toast here.
The Conclusion 
Some business owners would greatly benefit from implementing a mobile POS system into their operations. This is often a huge improvement for them, as it gives them the flexibility they need without sacrificing any of the perks of a traditional point-of-sale system. 
Choosing the right mobile POS solution is important, but it's not always easy. Recognizing what you really need and making no compromises is the recipe for success. The good news is that there are more than a few quality mobile POS systems that would meet your requirements and help you run your business better, faster, and smarter. 
Author: Written by Martin Nikolaev. Martin has 5+ years of experience in reviewing various tech gadgets, FinTech solutions, crypto markets and products, and all IoT-related products. 
FAQ
Can a mobile POS system replace a traditional cash register setup?
A good mobile POS solution would offer even more functionalities than a classic POS setup, but you would probably need an additional cash register to accept cash payments.
Is there a free mobile POS app to take advantage of?
Yes, there are free mobile POS solutions out there, but they most often don't feature everything your operations might require to function properly, so you would need to select a paid plan.
What is the main advantage of using a mobile POS system?
Mobile POS systems are efficient and flexible. You can quickly change the point of sale and even the location of your operations. The POS system would still be in your pocket.
What happens when the mobile POS system is no longer connected to the internet?
All the best mobile POS solutions out there have an offline mode, allowing you to continue using them even when there's no internet connection.
Is any mobile system compatible with third-party hardware?
Not all mobile POS systems are compatible with all types of devices. If you want to use your existing hardware, you need to check the specifications first.