(Last Updated On: April 14, 2022)
NCR Silver POS is an iPad cloud-based point of sale system, particularly targeted at small, independent retailers who need a mobile point of sale system for their businesses. 
While it is essentially focused on the iOS platform, it can also run on the Android operating system, but to do this, you'll need the NCR Quantum hardware.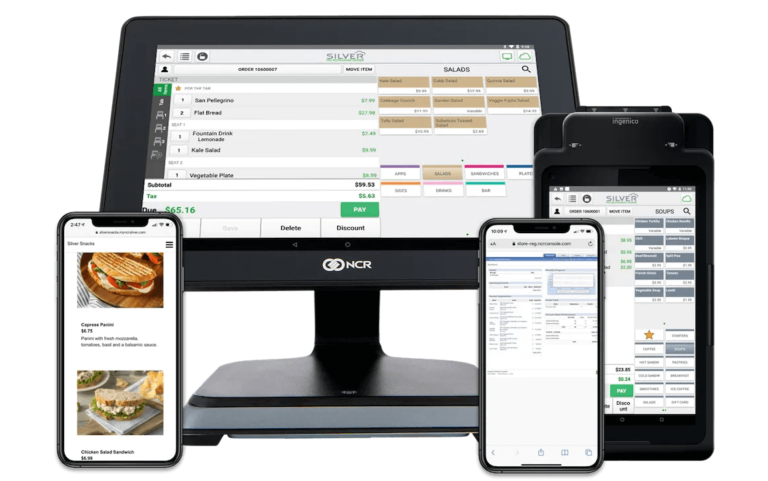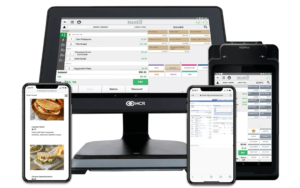 NCR Silver POS is a product by NCR Corporation, a global leader in multivendor ATM software and hardware, acclaimed as the world's number one POS software provider for the retail and hospitality industries. It offers software, hardware, and services that power enterprises from the back office to the front end and everything in-between. 
One major strength that the NCR Silver POS brings to the table when compared with other brands is the experience the company boasts of.
Headquartered in midtown Atlanta, Ga., NCR Corporation has over 130 years in the software and hardware production industry with about 34,000 employees in 160 countries and solutions distributed in 141 countries. 
It was named a Top Financial Technology Provider in the 2020 FinTech Ranking.
This background certainly stands it out from the pack when compared with other POS brands.
As a large organization with more than 130 years of experience in the software and hardware production industry for a wide range of industries like banking, telecoms, and the restaurant industry, it has a wide range of other products available. This includes Aloha POS, Aloha Mobile POS, self-ordering books, and Counterpoint for retailers. 
Its experience in these earlier products appears to have been brought to bear on the NCR Silver POS.
All the above notwithstanding, a critical question to ask is if NCR Silver POS is the ideal product for your business. After all, that's essentially why you are reading. Lets jump in to analyze all the features of this point of sale system, shall we? You can also read up more POS system reviews on our blog.
Features Of NCR Silver POS
Easily Track And Manage Processes From Anywhere
NCR Silver enables retailers to process sales to customers via standard POS touch screen terminals as well as its apps for iPad, iPhone, and iPod Touch. This enables retailers to effectively track customers. It also ensures that processes can be managed from anywhere through their Online Back Office reports and dashboards. 
With its cloud-based back-of-house systems, you can easily update pricing or menu lists from anywhere and at any time. You also get real-time mobile push alerts, so you're kept in the know and know where exactly to focus at any given point in time. This essentially means that it is an ideal fit for restaurants running multiple locations, as coordination is easy and seamless. What's more, you can track employee productivity and thus make more informed decisions.
Easy To Use Interface
Its touch screen terminal boasts a sleek and modern interface that ensures ease of use. It also boasts a wide range of products and features.
Round The Clock Live Support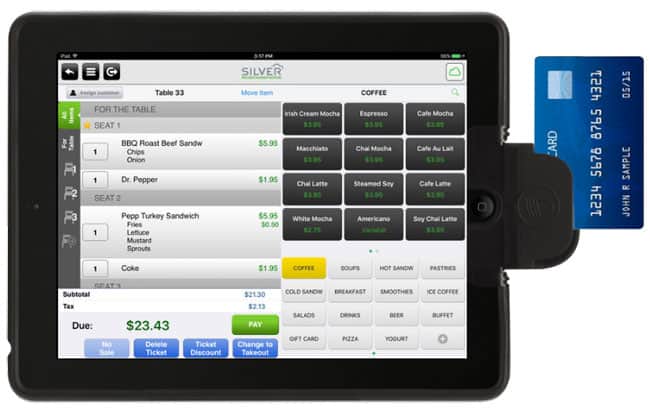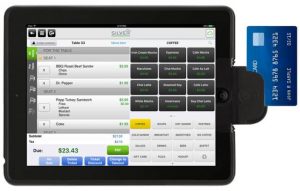 With NCR Silver POS, you are assured of a consistent, round-the-clock support service. The company offers 24/7, 365-days a year live support along with a wide range of software and hardware bundles. And, if the standard bundles aren't quite what you're looking for, it also provides the option of a custom assemblage of hardware solutions tailored to your specific requirements.
Connect With Customers Via Social Media
NCR Silver POS offers a particularly exciting marketing feature that allows users to connect with their users via social media. The product allows users to create custom messages around deals, important announcements and send them to their customers.
Track Sales and Performance Using a Variety of Report Formats
The mobility of the NCR Silver POS solution also means that payments can be collected from customers at any point; at their table, on the go, or even at their home. You can easily track your sales and profitability with its reporting and analytics at a glance. It provides multiple report formats and can show you daily and hourly sales data. At a glance, you can also see your best and worst selling products.
No internet? No problem.
Offline payment capability ensures that you continue to take payments even during internet outages.
Track Raw Ingredients
The system offers the ability to track raw ingredients. However, if you do this, you will have to create purchase orders yourself since NCR Silver does not manage vendor information or assist customers with purchase orders.
Export Function
You can easily export data from your NCR Silver system as an excel spreadsheet while it also integrates with QuickBooks, Xero, Paychex, PassMarket, and LevelUp. You can also opt to integrate custom applications with NCR Silver's API, which is available upon request.
Demo Video
Key Features – Quick Overview
Here's a quick overview of all its features:
Deployment
Cloud, SaaS, Web-Based

Desktop – Mac

Mobile – Android, iPhone, iPad
Support
Email/Help Desk

FAQs/Forum

Knowledge Base

Phone Support

24/7 (Live Rep)

Chat
Training
Live Online

Webinars

Documentation

Videos
Other features include:
Gift cards

Kitchen display

Advanced reporting

Loyalty programs to reward guests

Online ordering and contactless payments
Post Sale Experience
NCR Silver POS promises you an even more fulfilling experience after you have made your purchase of their POS terminal. Among the things promised are:
Upon purchase, you are assigned a dedicated NCR implementation expert who walks you through the setup process. From verifying installation to helping you manage the menu, you can be rest assured that you are in safe hands with NCR Silver POS.
Continuous Software Updates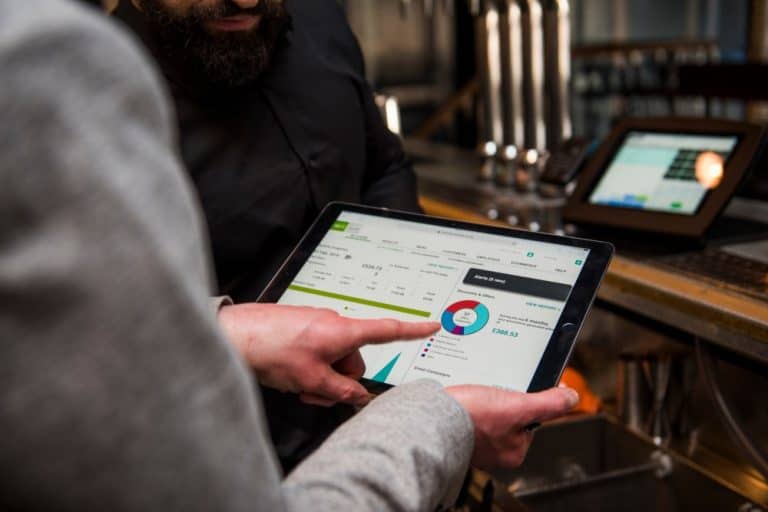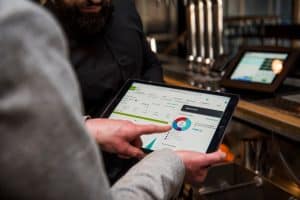 Once you have been onboarded and set up your point of sale system, you are set up to automatically receive new features and upgrades. This will enable your system to stay up to date with software releases.
Silver Pro University & Well-Populated Knowledge Base
NCR Silver POS offers you a well-populated knowledge base and an on-demand training channel that helps you get up to speed with new trends and updates.
Customers' Review
On customers' reviews NCR Silver POS scores high for ease of use, functionality, value for money and customer support with a highly 'likely to recommend' rating. 
NCR Silver POS Pros & Cons
PROs
Multi-store capability

It has a friendly interface and is extremely simple to use. Users can easily understand features and functions.

Takes advantage of basic iPad functionalities

Products and prices are easily updated

New functions and updates are consistently added
Customer care is easily integrated with emails, thus allowing segmentation of customers and personalized deals.
CONs
It has a tricky pricing structure.

Getting add-ons and building a personal hardware option can get expensive pretty quickly.

Problems with the system tend to be major, with no possible way to fix them until an upgrade is done by the company.
What Specific Industry Is The NCR Silver POS Meant For?
The NCR Silver POS is quite versatile and can be used effectively in a variety of businesses. With features such as item modifiers, split payments and tipping, inventory management, item variations (such as size and color), and easy management of returns, it will work ideally for a range of outfits such as restaurants, coffee shops, or quick-serve-style cafes, bakeries, service providers, liquor stores, vape shops, and food trucks as well as retail shops offering different types of products.
NCR Silver POS Pricing
NCR Silver's pricing approach is more of a bespoke solution-based pricing model where the needs of the user determine the eventual cost. So, there's no "one size fits all" for NCR.
However, there are still two general monthly package prices: Silver Essentials for restaurants looking for a simple cloud-based solution and Silver Pro Restaurant, ideal for restaurants looking for more robust capabilities for both off-premise and on-premise restaurant management.
Both NCR Silver Essentials and NCR Silver Pro Restaurant packages are sold with the cost of POS hardware included and a compulsory two-year service contract. The monthly fee, as we have noted, depends on what hardware setup you are going for. For this, you can choose either an iPad or an Android tablet.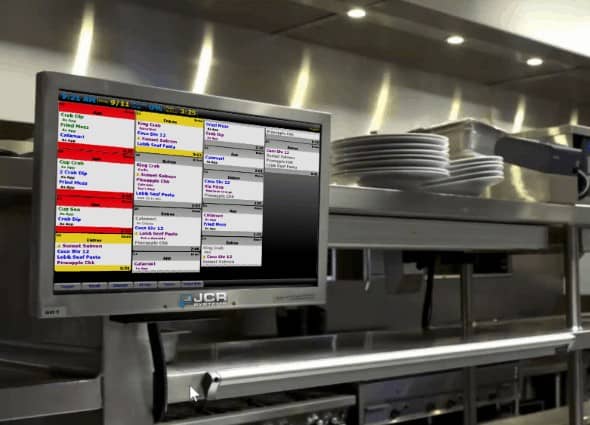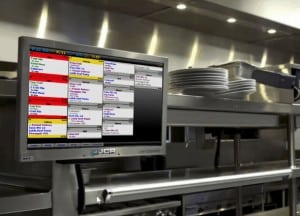 For the Pro Restaurant plan, you have only the iPad hardware option available. A big drawback to this kind of pricing breakdown is that you don't have the luxury of using your own POS equipment or even purchasing the equipment outright from NCR. There's also a drawback of fines you'll incur if you choose to terminate your contract before the two years it comes with.
NCR Silver Essentials: This plan's price hovers around $108 to $149/month (depending on the hardware settled for). It comes with the NCR Silver Essentials software, NCR Silver Concierge service, routine software upgrades, email marketing, payment processing, basic loyalty, round-the-clock live customer care, and training. 
NCR Silver Pro Restaurant: The monthly fee is $178. It comes with all of the features of the Essentials package as well as some features such as seat assignments, table layouts, split checks, online ordering, contactless ordering and payments via QR Code, advanced reporting and business intelligence, and gift cards. If you need to add another iPad, this will cost you an additional $64/month.
Unlike other systems that allow you to pay off once and for all for your POS equipment and basically just charge for the software and possibly payment processing, NCR doesn't operate that way. Rather, it charges you an extra $30+/month for two+ years to use its basic iPad enclosure, cash register, receipt printer, and Mag-Tek iDynamo mobile card swiper—an older plug-and-play card reader worth about $50 at most.
Here's Our Take On The NCR Silver POS
Although the NCR Silver POS is an ideal POS system for any restaurant looking to simplify its store processes, the associated cost appears prohibitive when compared with other POS systems in its league. Other issues like the compulsory use of its own hardware without the option to use one's own hardware and the fine-line clause in its agreement are major drawbacks of the system.
According to the NCR's Silver Merchant Agreement, if you happen to decide to opt out of the two-year contract early, you'll still need to pay for all of the remaining months. This could translate to several months' worth of cost for a product not used. The upside to this is that the monthly software price comes with a loyalty program, which you don't get from other providers.
The reason for this may not be too far fetched. The NCR Corporation is in a league of its own and it bears some characteristics of big corporations with billion dollar valuations. And this shows in the pricing of its products. In all, the NCR Silver POS scores high in functionality, is highly rated by users, and so, if you don't mind the cost and little restrictions, it is a good system to purchase. Reach out to them to get a quote today.
This article was written by Wale Ameen and published on Thursday, 14 April 2022.