(Last Updated On: June 30, 2022)


If you need credit card processing and a point-of-sale system for your small business, chances are you've heard of Square and Clover. Both providers are the most common POS systems that are easiest to set up in as little time as possible.
Clover's point of sale system has come a long way. Years ago, it had just a number of the basic point of sale features; from fast-checkouts to generating simple reports. Nowadays, you can accept payments, manage inventory, and access your data from anywhere with Clover. Completely customize your solution by choosing the hardware components you need, and features required for your business.
Square provides a comparable solution. You can use the point-of-sale app or POS system without incurring any monthly fees, and the reporting features are quite solid. Sell in person or online and even offer a delivery service if you manage a quick-service restaurant. Both Square and Clover are used by small clothing stores, convenience stores, gift shops, cafes, and other types of growing businesses.
In our comparison of Square vs. Clover, we found them to be pretty comparable. Both offer a relatively comprehensive POS system for a growing business and have all the fundamental features you would look for, including employee and inventory management, custom reports, forecasting, and more.
However, if judging solely on processing costs and pricing, Clover is the better option. While it'll cost you $39.95/month for the Register plan, if your business processes a high volume of transaction, you can pay just 2.3% + $0.10 for processing, whereas Square charges a flat 2.6% + 10 cents per transaction. That quarter percent can mean huge savings at the end of the month for a busy store or restaurant location.
But processing rates is not everything you should look at to make a decision. You'll want to examine which provider offers more integrations, has better customer support, and more. Let's take a look.

Clover vs. Square: Side-by-Side Comparison Summary
Software Only Starting Price

$9.95

Free



Payment Processing Fees




Dependent on the pricing model you select

–2.6% + 10 cents per transaction
–2.9% + 30 cents per paid Square Invoice and Online Store sale
–3.4% + 15 cents per manually-entered transaction
–10 cents for Interac chip & PIN or tap sales

Free Software Trial

✘

✓

Cloud-Based

✓

✓

System Accessibility

Clover, Android, & web-based app

iOS & web-based app

Customer Support

24/7 Live Support

During business hours,
Monday through Friday


Ideal Customer Size

– Growth stage businesses looking to scale over time
– Any business needing to accept payments

– Small- to mid-sized businesses
– Any business needing to accept payments
Clover vs. Square: System Overviews
With Clover and Square, we're comparing two leading payment services providers that process all types of customer payments. On top of that, both also produce POS software. Let's take a quick look at each company.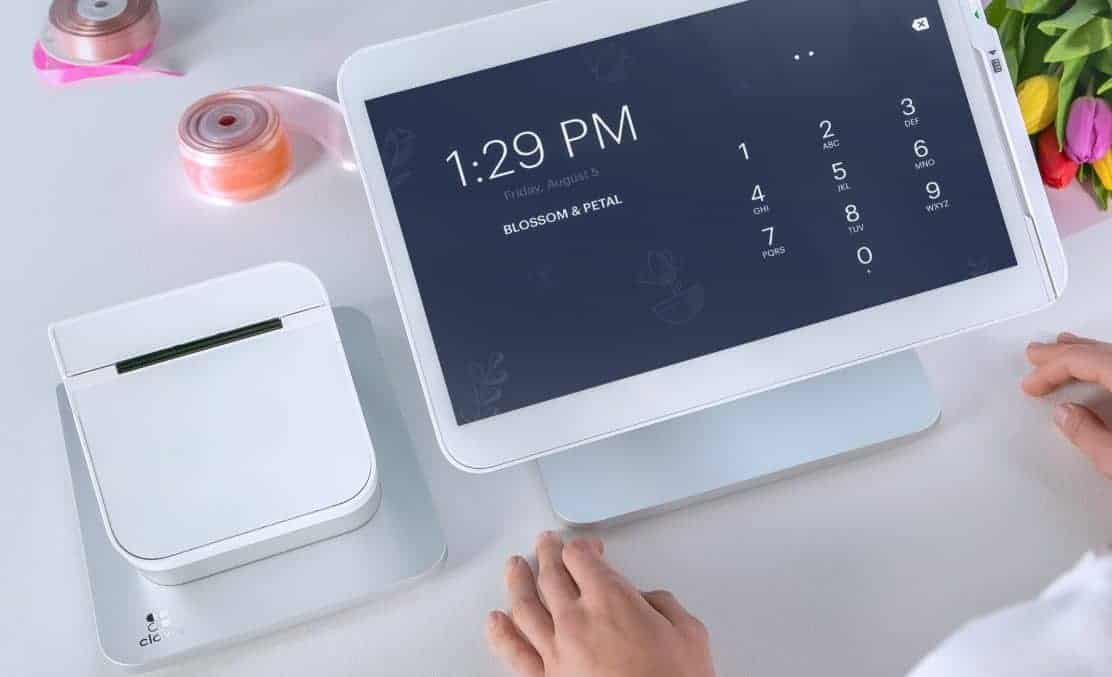 Clover was acquired in 2012 by First Data Corporation, a leader in the payment processing industry. In 2019, First Data Corporation was acquired by Fiserv, another payment services provider. Sound confusing? To make a long story short, Clover is now owned by Fiserv.
Today, Clover is an all in one POS, payment processing, and business management tool. Clover also produces POS hardware with a broad selection of solid, reliable components for sale.
Clover excels in certain areas, one of which is its ability to integrate with over 300 third-party applications.
This allows users to build out their Clover system and integrate it with the other systems they use. In turn, customers can manage all business functions from a single platform. This saves loads of time and resources for users.
Square Overview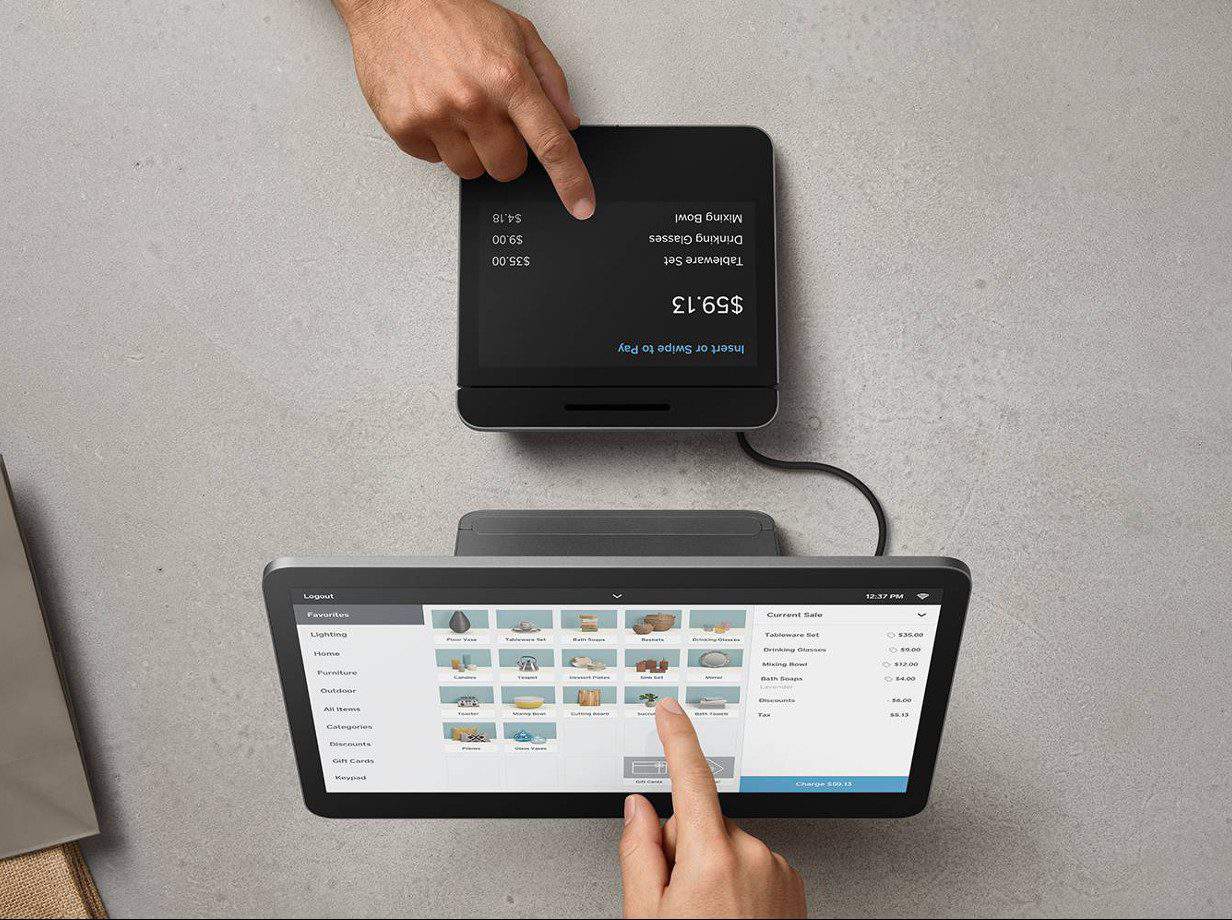 Square takes a different approach to combine payment processing services with its POS system.
Square is, in itself, a payment services provider. It did not start out simply as that, but rather it was originally launched as a comprehensive POS system. That system included built-in payment processing.
Square stands by its mantra. "No one should be left out of the economy because the cost is too great or the technology too complex."
Indeed, Square is easy to use, free, and allows startups and small businesses on a budget to use POS software. Square's free version includes a free card reader; all you need is an iOS device to get up and running.
However, along with the simplicity of using the system comes some limitations that could potentially limit business growth.
Square and Clover are both are software as a service (SaaS), cloud-based solutions. Clover is better for certain businesses while Square is better for others.
We'll touch more on that below as we dig into detailed comparisons of the two systems.
Clover vs. Square: POS System Comparisons
In this section, we'll dig into the software capabilities of each system and provide side-by-side comparisons. We'll also touch on each system's POS hardware.
We can't touch on every feature each system offers. Instead, we'll focus on the features most potential customers evaluate when comparing the two platforms.
Payment Processing Functionality
Both companies provide their own processing services. However, they differ in the ways they open up their respective systems for processing through other payment processors.
Clover Payment Processing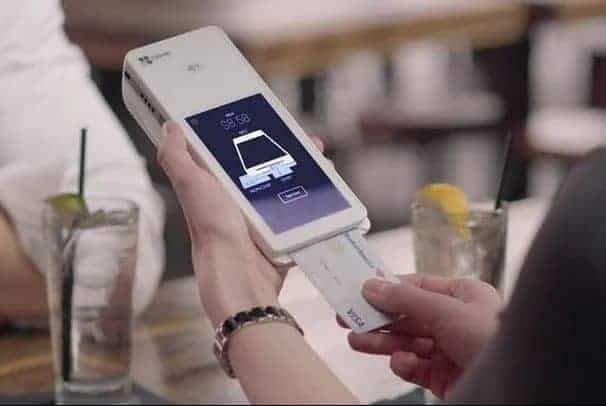 Clover does provide its own payment processing services, but it also integrates with various third-party processors. This gives users the ability to choose the processor that provides the best fees and best fits its customers' needs.
Clover's card processing fees depend on the provider you select to use with your Clover system. Regardless, no payment processing challenge is insurmountable to Clover. With its own processing gateway and integrations with various others, it covers virtually all bases when it comes to processing payments.
Square Payment Processing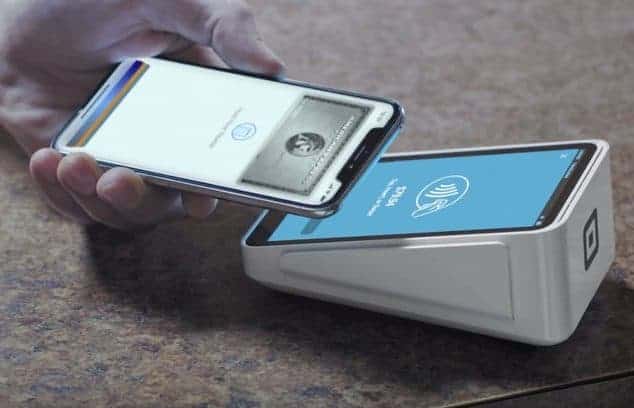 Square, on the other hand, gives users one choice for processing payments: Square's own processing services. Some users complained about this, but Square's basic platform is free and processing fees are how the company counterbalances that.
Square tends to charge slightly higher processing fees than other providers for its own services. The company decided to limit its processing options to make its system simple to acquire and start using.
Both systems allow users to accept a broad spectrum of payment options from their customers. These include magstripe card payments, contactless card payments, chip card payments, ACH payments, EVM payments, gift card payments, and more.
WINNER
We call this a draw—both systems provide built-in payment processing. Square's is free on its basic package, while Clover allows users to choose from multiple providers and does not obligate users to use its own service. These variables led us to view the two systems on an even playing field in this category.
Third-Party App Integrations
Integrating third-party applications is important because it allows you to build a POS system that meets your unique requirements.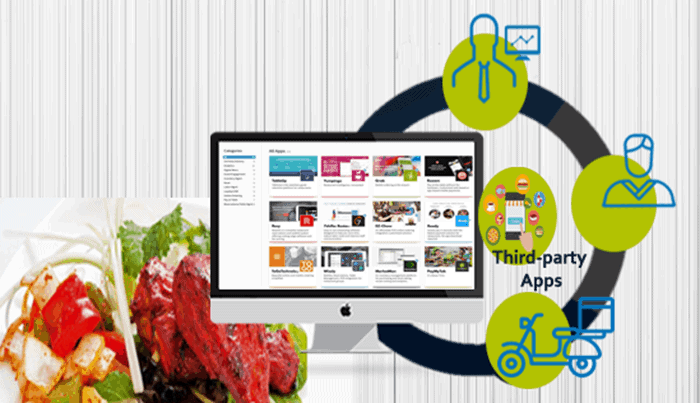 Clover Integrations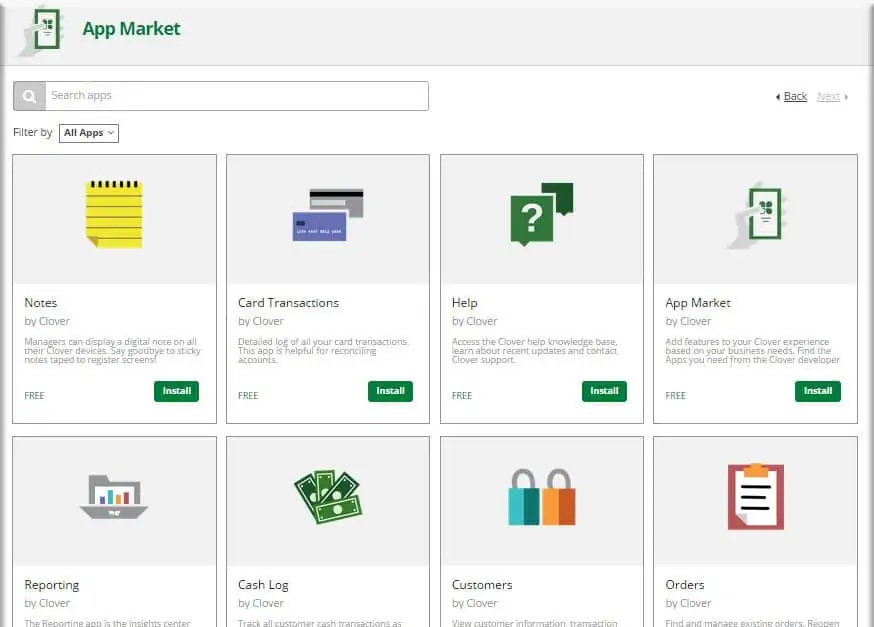 Clover is the heavyweight, world champion when it comes to integrations. The company offers users the ability to integrate with over 300 applications. Those fall into loads of categories.
You can integrate everything from telephony apps to accounting apps when using Clover. The company actually has its own app marketplace called Clover App Market.
Clover allows users to buy any of those 300+ third-party apps directly from its website. This makes integration a short, painless process.
Plus, Clover users love the ability to purchase and integrate third-party apps through the Clover App Market. Doing so eliminates numerous steps involved in integration, which results in a better user experience.

Square Integrations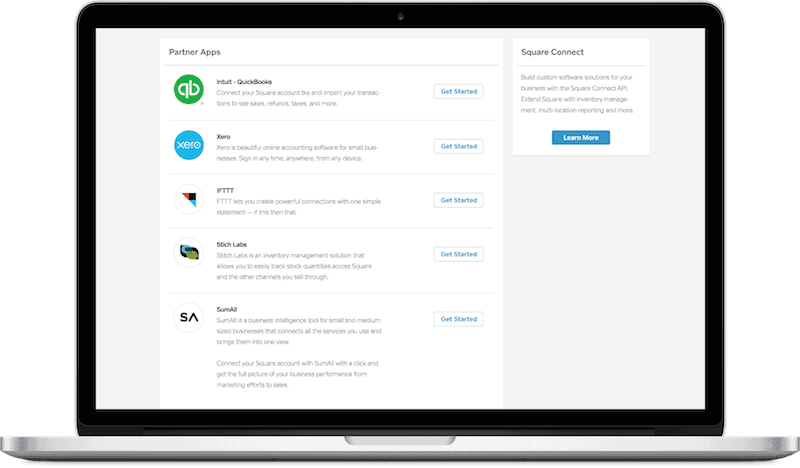 Square could be considered the welterweight champion of integrations. It allows users to integrate with over 60 third-party apps, so it's not a laggard in this area.
The main downside for Square users is the fact that it doesn't integrate with other payment processors. On the flip side, Square does open its API so that users of other POS systems can integrate with Square's payment processing services.
In the end, Square stands up to the vast majority of POS systems when it comes to integration. In fact, Square beats most of them.
However, there is one exception to that comment, and that exception is Clover. It's hard to compete with Clover when talking about integrations.
WINNER
Clover wins the integration battle. It's difficult to compete with a provider with its own app integration marketplace and over 300 apps to choose from.
Inventory Management Features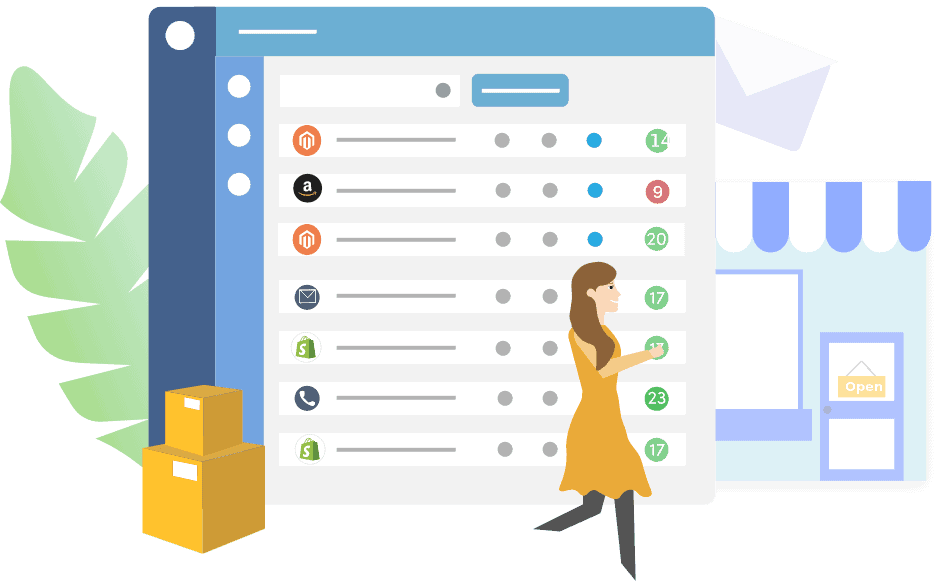 Managing and maintaining accurate stock levels is essential for any retail store or restaurant. Let's see how these two leading systems compare in this category.
Clover Inventory Management Features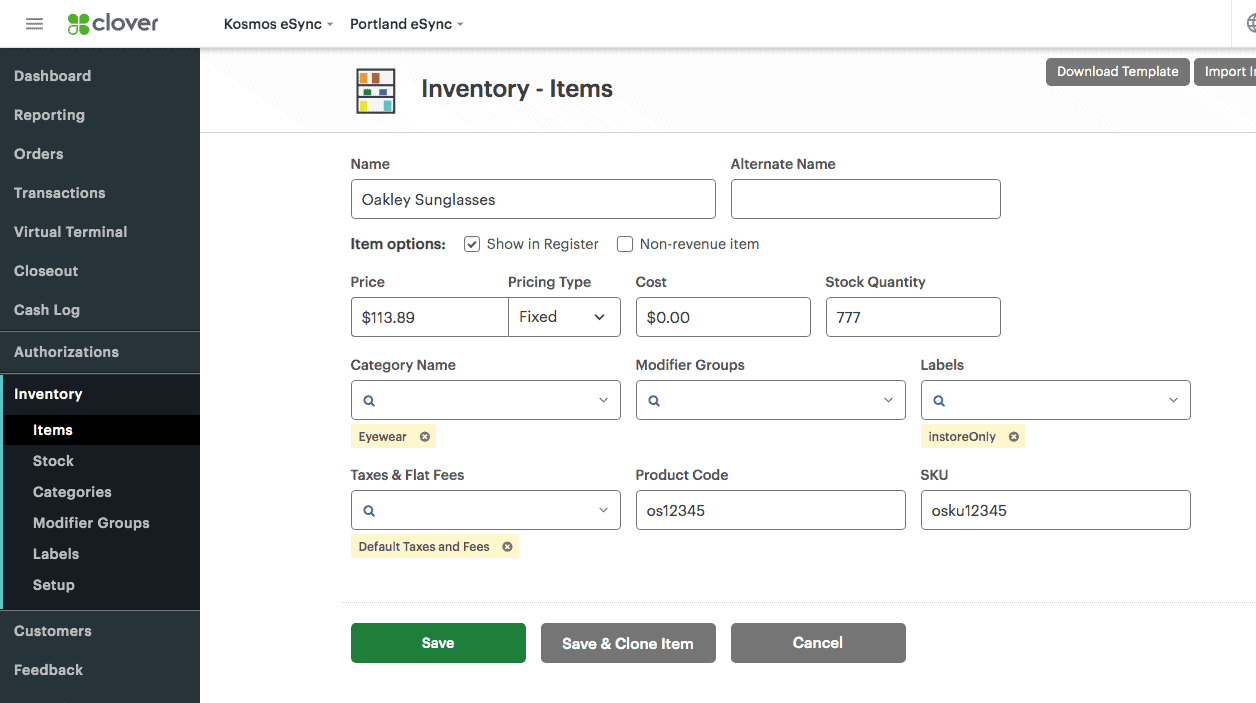 Clover offers decent inventory management features. Users can leverage inventory barcode scanners and automatically add scanned items to their overall store inventory count.
Clover also provides real-time low-stock alerts. These are automated notifications sent to managers and other users that alert them that a stocked item is running low. Managers can then order more of that item without ever worrying about running out.
Clover also offers inventory reporting and monitoring, making inventory management simpler and more effective.
Square Inventory Management Features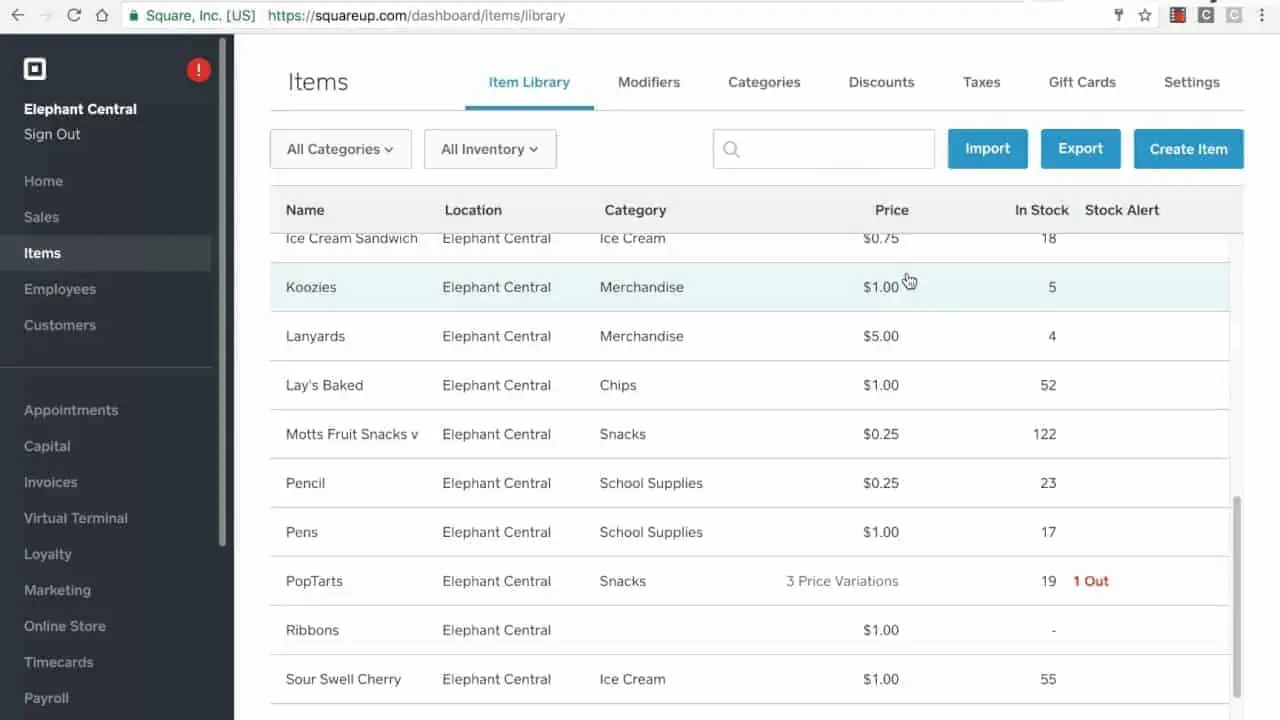 Square's inventory management capabilities are user friendly and do the job well enough for most users.
With Square, store managers can work with inventory data from a mobile device, adding flexibility to the equation.
Square does not include the ability to use an inventory scanner to automatically add new stock to existing inventory counts. Instead, users can add items individually or by uploading spreadsheets into the system.
Square includes low stock notifications, just like Clover. It also provides automated inventory reporting. Users can configure the system to automatically send out inventory reports at the end of every week.
Overall, Square's inventory management works well for smaller operations. But when you have over 500 items in stock, manually counting and uploading them becomes a hassle.
WINNER
Clover wins in the inventory management features category due to its ability to automate the stock-taking process with scanners.
POS Reporting and Analytics

POS systems capture and store loads of data. This includes sales and inventory data, as well as personal data from customers like past purchase behavior, demographics, and more.
Being able to accurately capture a wide swath of data and analyze it with ease saves loads of time. It also provides valuable insights that leads to data-driven decision making.
Clover POS Reporting and Analytics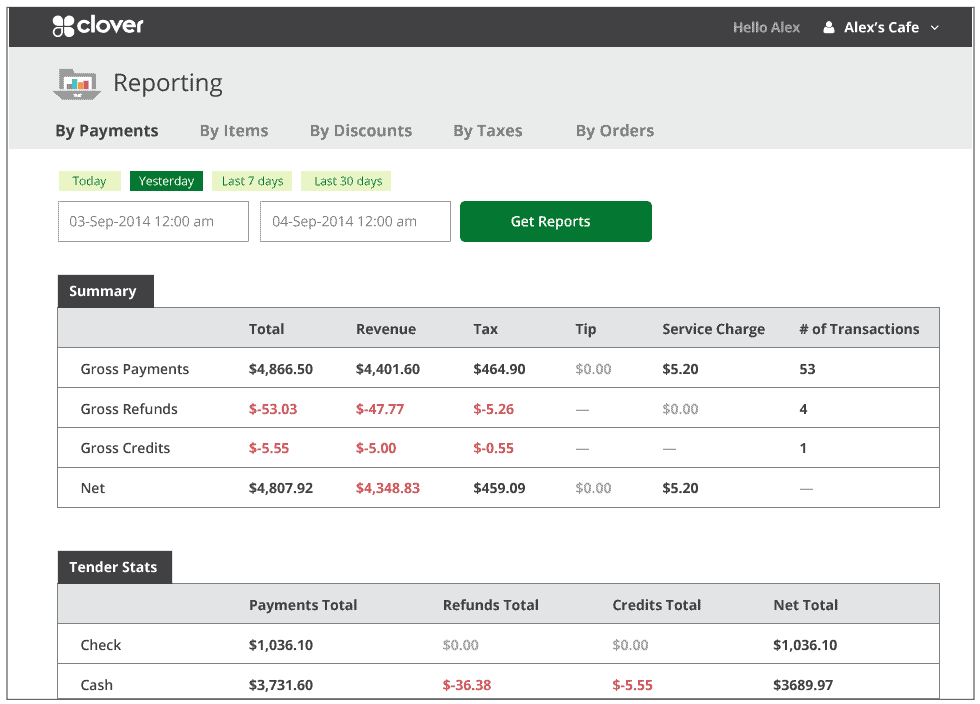 Clover's reporting and analysis capabilities give users real-time insights into the trends and data that are driving their business.
Clover tracks key metrics like inventory, sales trends, revenue growth, employee movement, customer demographics, and more.
Additional reporting needs that users have can be added to Clover through integration with a third-party reporting app.
One downside is that users claim Clover's inventory reporting is, at times, inaccurate. This is reported to be because the scanner doesn't accurately relay counts back to the central system.
Square POS Reporting and Analytics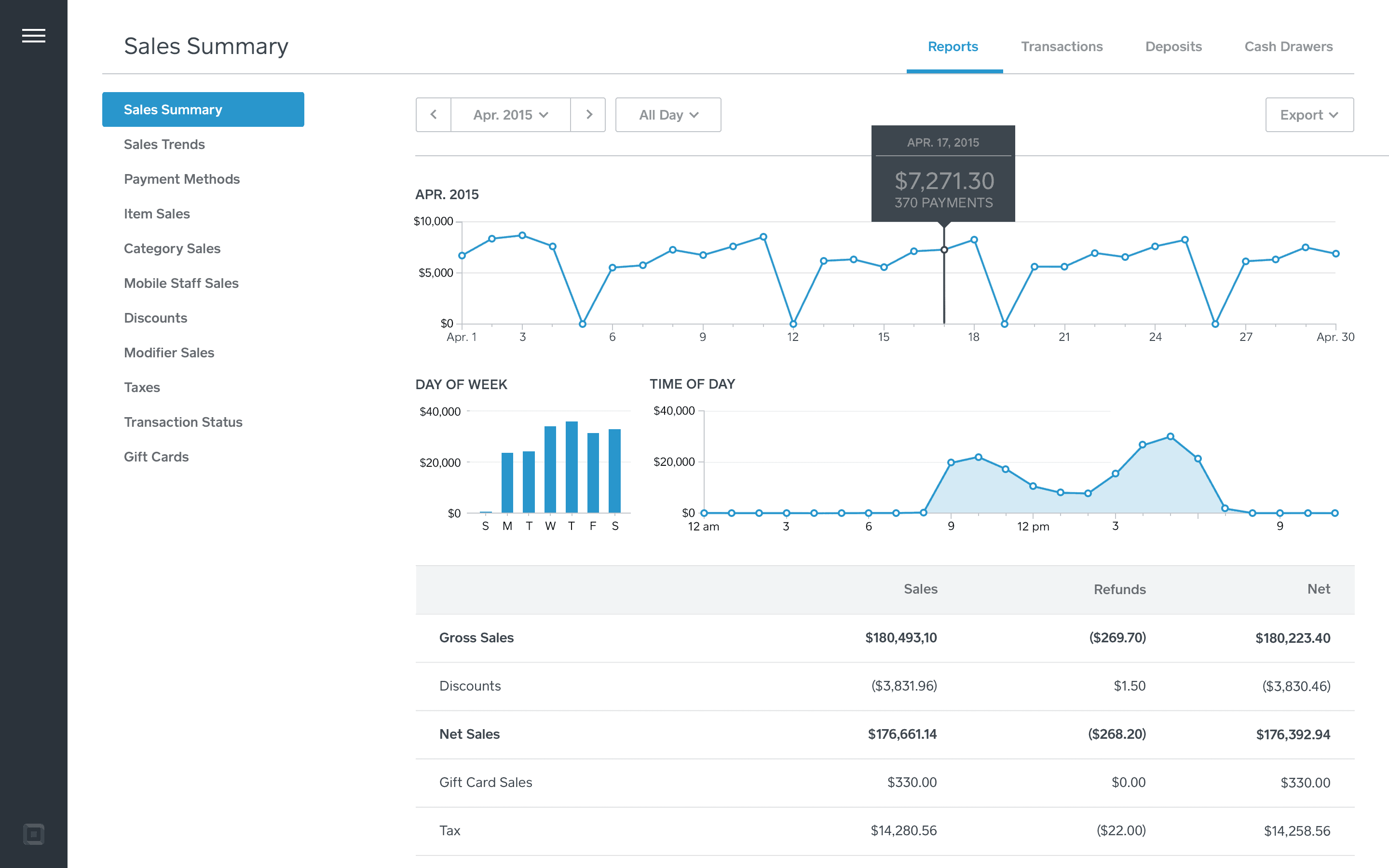 Square's customers tout the system's POS reporting abilities as a top-selling point. Users can analyze and report on many important metrics.
Customers report that Square's POS reporting is typically very comprehensive and intuitive. Plus, they also report it to be fully accurate and reliable.
WINNER
We call this a draw. Both systems have decent reporting capabilities. Clover wins points for the ability to integrate more robust reporting apps. Square wins points for accurate reporting.
POS Hardware
Unless your business is entirely online, you'll need POS hardware components to complement your POS software.
Clover POS Hardware
The majority of POS system providers sell hardware components manufactured by vendors that specialize in their production. Not Clover. Clover manufactures its own line of hardware.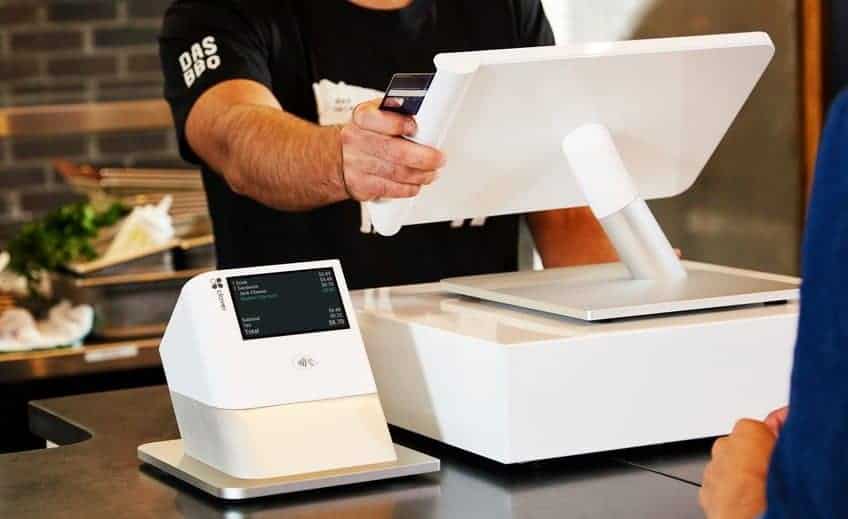 You can purchase that hardware in bundles or individually. Bundles start at around $500 and pricing for individual pieces vary depending on the component. Clover does sell some third-party hardware.
To use Clover software, you must use the company's own hardware components.
Square POS Hardware
Square also manufactures a few hardware components, although the collection is nowhere near as comprehensive as Clover's.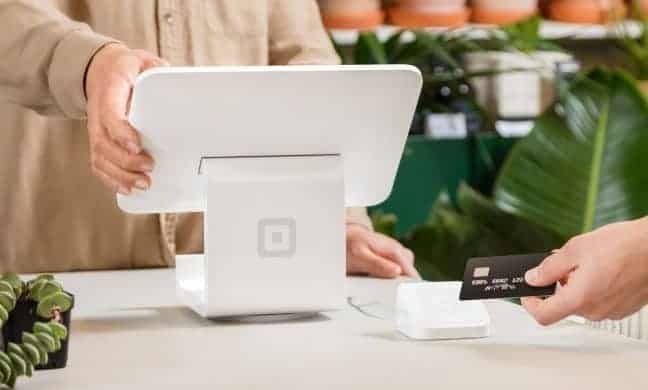 Square's most powerful hardware component is Square Register. It acts as your a POS terminal and comes with a card reader and customer display.
The rest of the hardware Square sells is manufactured by third-party vendors. Square lets you buy individual components and build out your system to meet your requirements.
WINNER
Square wins the hardware category. Clover does manufacture its own hardware. But the fact that it obligates customers to use its hardware to use its software puts some customers off.

Which System Best Meets Your Needs?
That entirely depends on your needs. Clover did win one more category than Square. But we didn't include a section about pricing, which Square would have won.
Ultimately, if you own a startup or small business, Square is likely your best bet due to its free version and ease of use.
Or you might need a system with more integration capabilities that you can customize as you scale. If that's the case, Clover may be a better fit.
It boils down to your unique needs. Be sure to conduct plenty of research before committing to a system. This will allow you to gain all the information you need.
If you're already set on either Clover or Square, continue your evaluation of the two with our comprehensive Clover review as well as our complete review of Square.