(Last Updated On: April 13, 2023)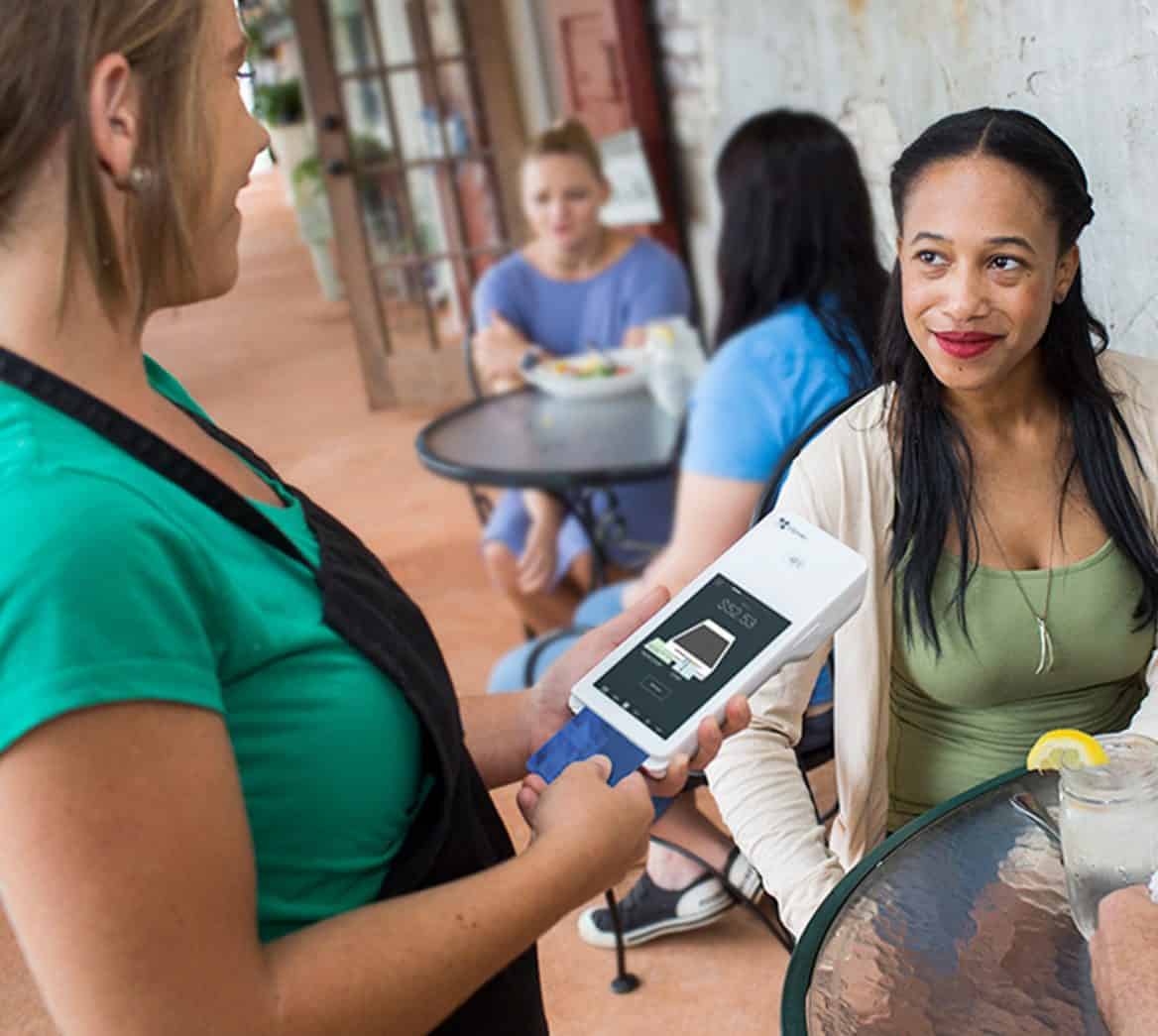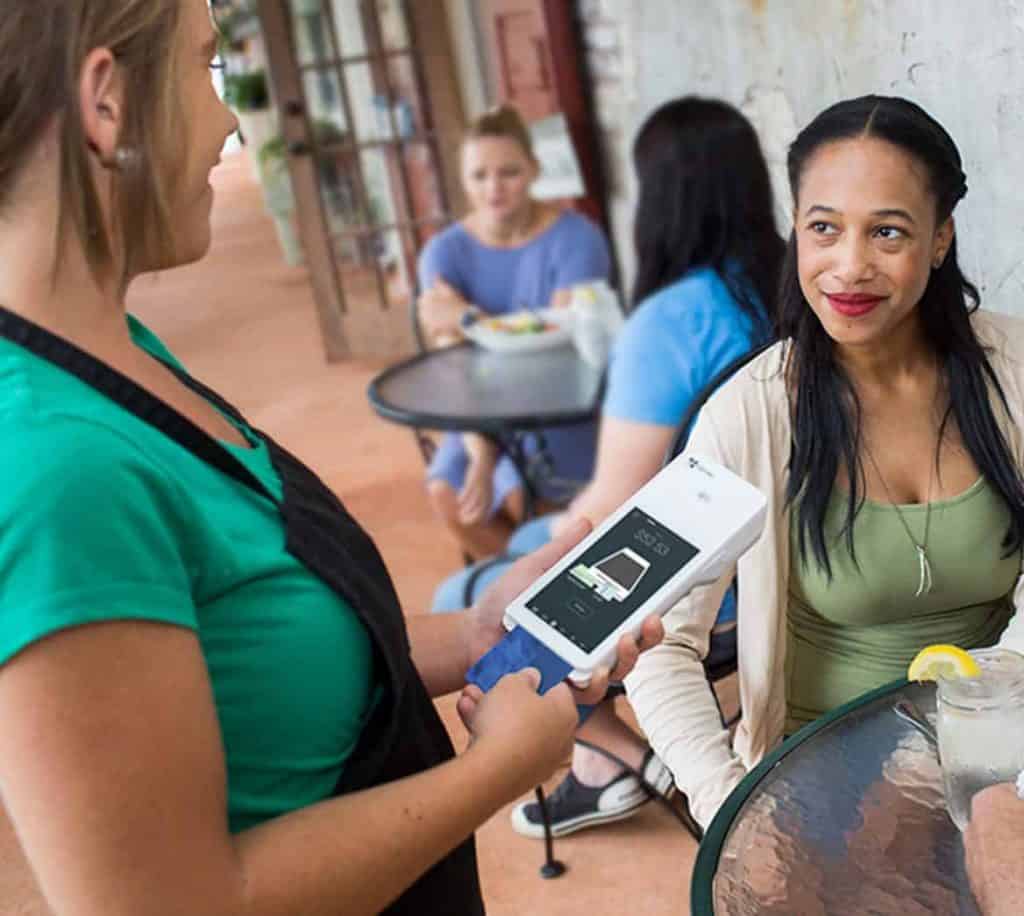 As you grow your restaurant business, you'll need a solid POS system to help you automate tasks, manage your inventory, and streamline your payments so you can increase overall profitability. Look no further than two leading restaurant POS systems, Clover and Revel.
Clover is a streamlined POS system that allows you to take orders from all locations: website, counterside, curbside, and even contactless. Clover's key features include loyalty programs, back office accessibility on any device, employee management, state-of-the-art reporting, and integrations with third-party apps like QuickBooks, MailChimp, WooCommerce, and more.
Revel is an iPad-based POS system for restaurants, quick service, bars, pizzerias, coffee shops, and more. With Revel, you can easily split bills, hold bar tabs, and accept a variety of payment types. You can oversee employee performance, manage inventory items, and view insightful reports that show you the state of your restaurant operation.
For our Clover vs. Revel comparison, Clover is the clear winner. When it comes to features and functionality, POS hardware options, customer support, ease of use, and other key areas we researched, Clover simply has more to offer.  
Another area where Clover beats out Revel is in pricing. Their Lite plan starts at $9.95 per month, with transaction fees as low as 2.3% + $0.10 per transaction. There are also flat fees to accept mobile payments, as well as to license hardware from the provider.
Revel, on the other hand, starts at 10X that amount, at $99 per month (for three-year contracts). They also charge a flat transaction fee which is not disclosed on their website. On their company blog, they describe a "reasonable" flat fee as between $15 and $50, so expect something in that range.
In the end, both of these systems are leaders in the industry, so let's break down each provider's features, pricing, and support.

Revel Systems vs. Clover: Side-by-Side Comparison Summary
| | | |
| --- | --- | --- |
| Software Only Starting Price | $99 | $9.95 |
| Payment Processing Fees | Quote-based flat fee processing | Dependent on the pricing model you select |
| Free Software Trial | ✘ | ✘ |
| Cloud-Based | ✓ | ✓ |
| System Accessibility | iOS | iOS and Android |
| Customer Support | 24/7 Live Support | 24/7 Live Support |
| Ideal Customer Size | Small to Enterprise Businesses | Small- to Mid-Sized Businesses |
| Industries Served | Restaurants, Quick-Service & Retailers | Restaurants, Bars, & Retailers |
Revel Systems vs. Clover: POS Software Comparisons
In our reviews, we typically run through various features of each system. We then compare each system's respective capacity for those features to determine which system completes that function best.
However, with Revel Systems and Clover, we're going to take a different approach. We can sum up system feature comparisons fairly quickly. Then we'll move to an in-depth comparison of two key differentiating features that set the systems apart.
System Feature Summaries
Both Revel and Clover include most of the standard features you would expect to find in a POS solution. They also include advanced features.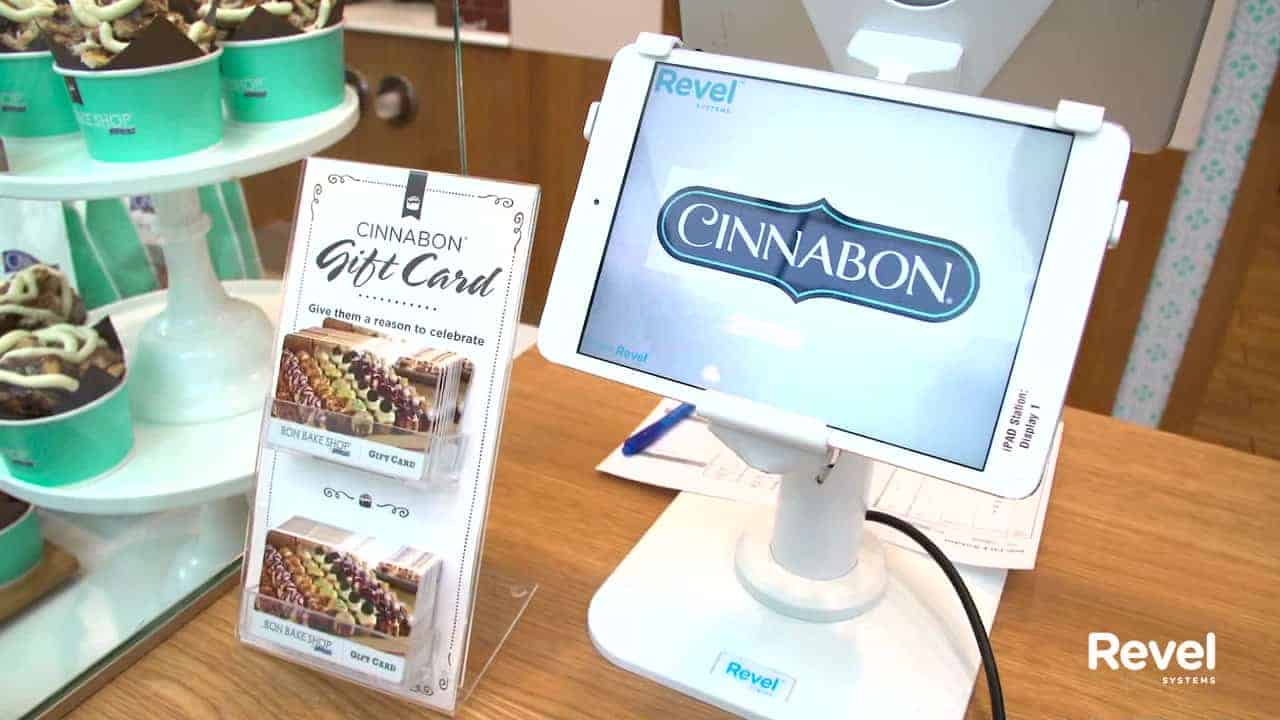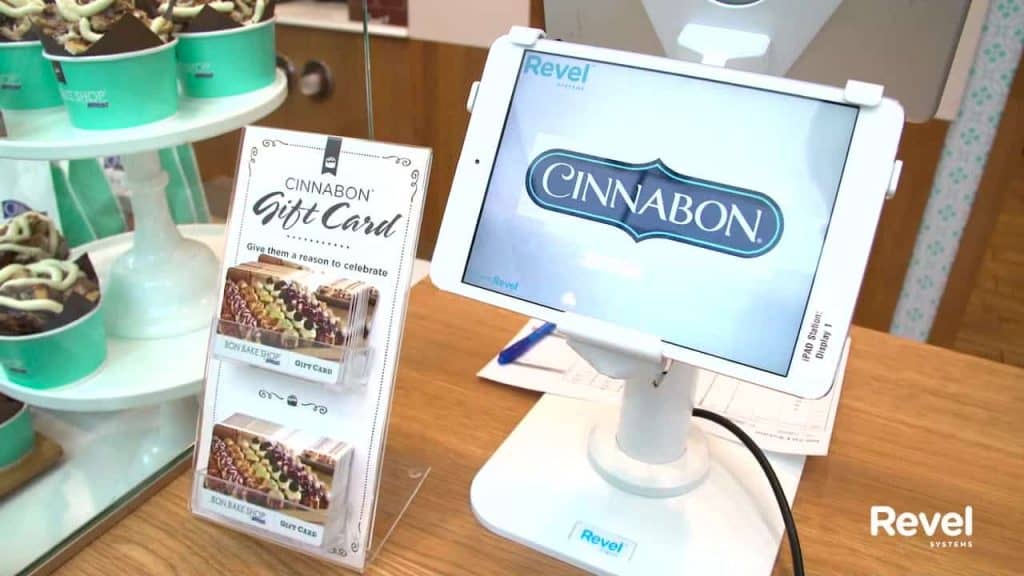 These features, for the most part, are on par with one another as far as quality and strength. Clover maintains a slight edge over Revel Systems, but the two come close in the feature category.
Below we will provide an overall score for each system's entire feature set. That score is based on user reviews from various review sites, all compiled and combined into one score.
Both systems offer the following: 
Payment processing (see fees above)
All forms of payments including mobile
Online ordering
Mobile ordering
POS reporting
Employee management
Customer display
Sales tracking
Inventory management
Gift cards
Loyalty programs
Customer relationship management
Table-side ordering and payment
Menu management
Kitchen management
Always-on mode 
Key Differentiating Features
The following two system attributes set the two apart. Many customers would call them the deciding factors that drove their decision to go with one system of the other.
Integrations
Integrations are important because they let end users complement their point of sale system with third-party apps.
These apps complete tasks the POS system itself does not, allowing you to build a system around your unique needs.
Revel Systems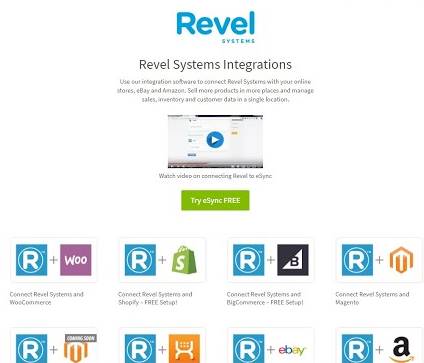 Revel Systems offers integrations with many third-party apps. Those apps solve for around 20 different business needs, such as accounting and marketing.
Customers can select from a variety of apps to add to their Revel POS solution. This lets them align their system with their business model and complete all required functions from one centralized platform.
Revel Systems and Integration
Today, Revel Systems is announcing a new initiative called Revel Integrated that allows you to integrate third party apps with your restaurant's Revel System POS. The company will offer advanced developer tools and a go-to-market infrastructure for third-party solution partners to build on top of its Revel Essentials and Enterprise POS platforms.
Online Ordering and Delivery Apps
Revel's new partner Bbot offers a multi-channel ordering dashboard on your Revel POS to help you stay on top of sales, trends, and analytics for online orders. This allows you to capitalize on the consumer shift to online ordering and drive repeat visits with targeted marketing to your most loyal customers.
Bbot automatically accepts guest orders from your online ordering site or third-party apps such as Grubhub, UberEats, Doordash and more and injects them into your Revel POS with no manual involvement required. This saves you staff time and lowers error rates while increasing revenue.
Apicbase automates your menu planning and food cost management, syncing your front and back of house with Revel's sales numbers – closing the gap between theoretical and real costs for each restaurant location. Apicbase also automatically creates a popular and profitable menu that will increase your profits and decrease your inventory, labor and waste.
Customer Service
Revel Systems has an extensive support system that includes both twenty-four-hour phone and online customer support as well as a series of video tutorials on its Revel University website. These videos will show you how to install your hardware, set up access for different employees and more. You can also get a technician to remotely access your system and review anything that you have trouble with.
Revel users report continual issues with its integration with the QuickBooks accounting app. Aside from that, the system is fairly robust when it comes to integration capabilities.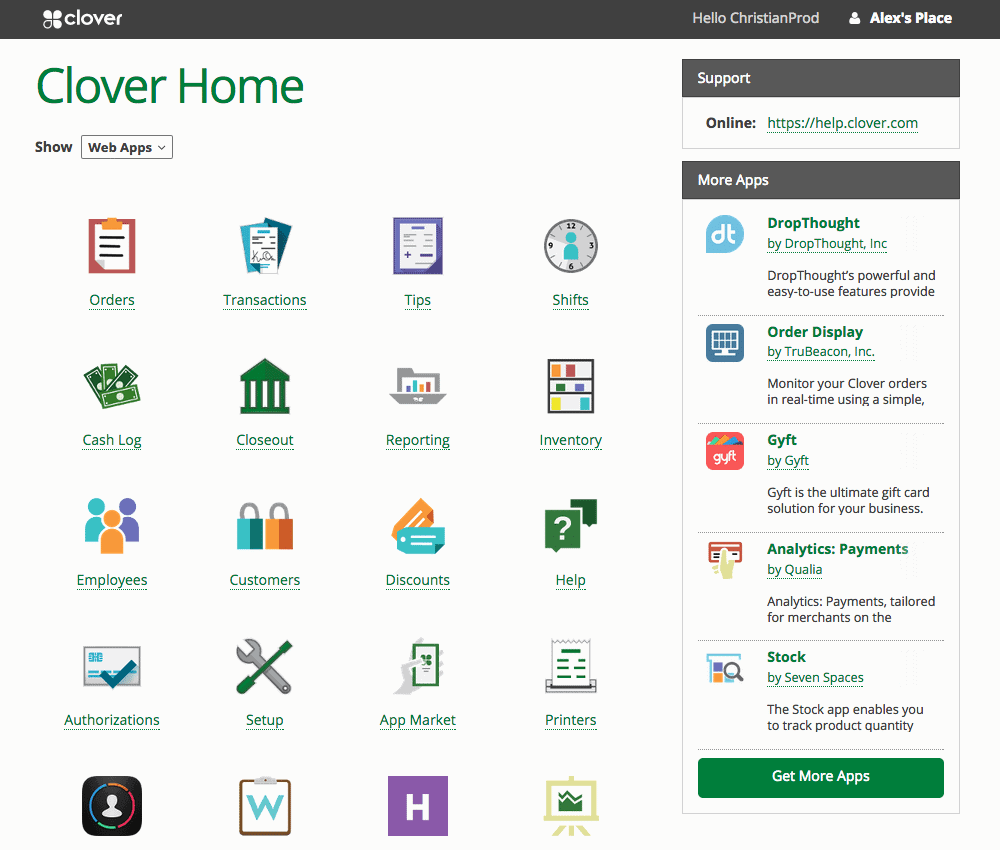 Clover is hard to beat when it comes to integrations. It's true that Revel Systems offers integrations with loads of third-party apps in around 20 different categories.
However, Revel's integrations don't come close to Clover's 300+ integrations.
Plus, you can purchase those 300+ third-party apps from the Clover website, making integration a short, painless process. To be sure, Clover users love its App Market because it eliminates so many unnecessary steps involved with integration.
One final point: The Clover App Market includes apps from way more than 20 different categories. On the App Market, you can integrate everything from insurance apps to human resources, charitable giving, and telephony apps.
WINNER: Clover by a landslide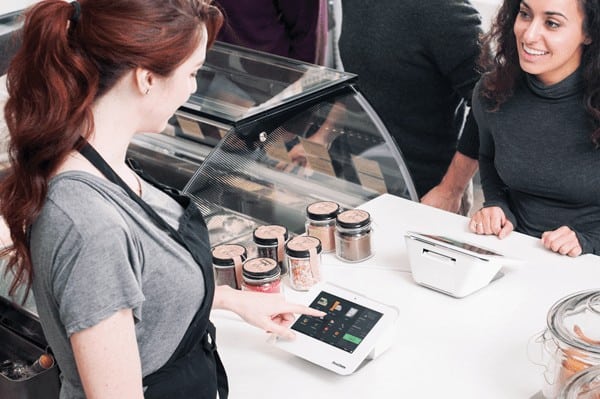 Multiple Location Management
Both systems are built with capabilities allowing business owners to manage operations of multiple business locations from a single system. This can become tricky and you need a system that has nailed down the recipe for multi-store success. How do Clover and Revel Systems compare?
When you're expanding your business to multiple locations, there are a few important considerations that you should make. Ultimately, the key to successfully opening a new location is using a system that can support this growth and allow you to effectively manage your operations across multiple locations.
Multi-Location Management
When it comes to managing inventory, a business with several warehouses can run into problems. Especially when it comes to maintaining real-time visibility into inventory items and stock levels in every warehouse, as well as determining the best way to process orders, fulfill them and ship them.
The right multi-location inventory management solution can automate these processes, saving time and reducing the need for manual data entry. The ability to see all inventory and production in one place also helps with planning and scheduling.
Communication
In a business with multiple warehouses and diverse clients, it can be hard to keep everyone on the same page. Fortunately, the right solution can help ensure consistent and timely communication in all areas, from the point of sale (POS) to checkout.
Review Management
Whether you're opening a restaurant or a franchise, a strong review strategy is vital to success. Having corporate oversee reviews across all locations can be helpful, but each location will need to have a person or team responsible for handling reviews.
Training
It's important to have your employees trained properly at each location, and a cloud-based learning platform is a great way to ensure that all your staff receive the same information with a mechanism for verification. It's also a good idea to ensure that all of your locations are aware of OSHA and discrimination and sexual harassment training, as well as required compliance guidelines.
Revel Systems Multiple Store Location Capabilities
The system allows business owners to keep track of performance results from a high level. They can also drill down and view metrics and important business reporting by location.
The system can handle over 1,000 locations and the information about them is accessible from a single dashboard. Owners or managers can also update system attributes from that single dashboard and apply them across all locations.
For example, a franchise fast food restaurant owner could put in place a standardized menu update with new items or pricing. They can then apply those changes to the Revel systems in every one of their locations.
There are a few downsides to Revel Systems' multi-store capabilities. These features are only available to you if you opt for their most expensive option, the enterprise plan. Plus, many users claim Revel's sales reps lead prospects into believing that these multi-store features are standard in every package.
Want to know how much the enterprise plan costs? You'll have to call Revel Systems for a personalized quote. Unfortunately, Revel Systems does not provide an idea of how much its enterprise system would cost you.

Clover's Multiple Store Location Capabilities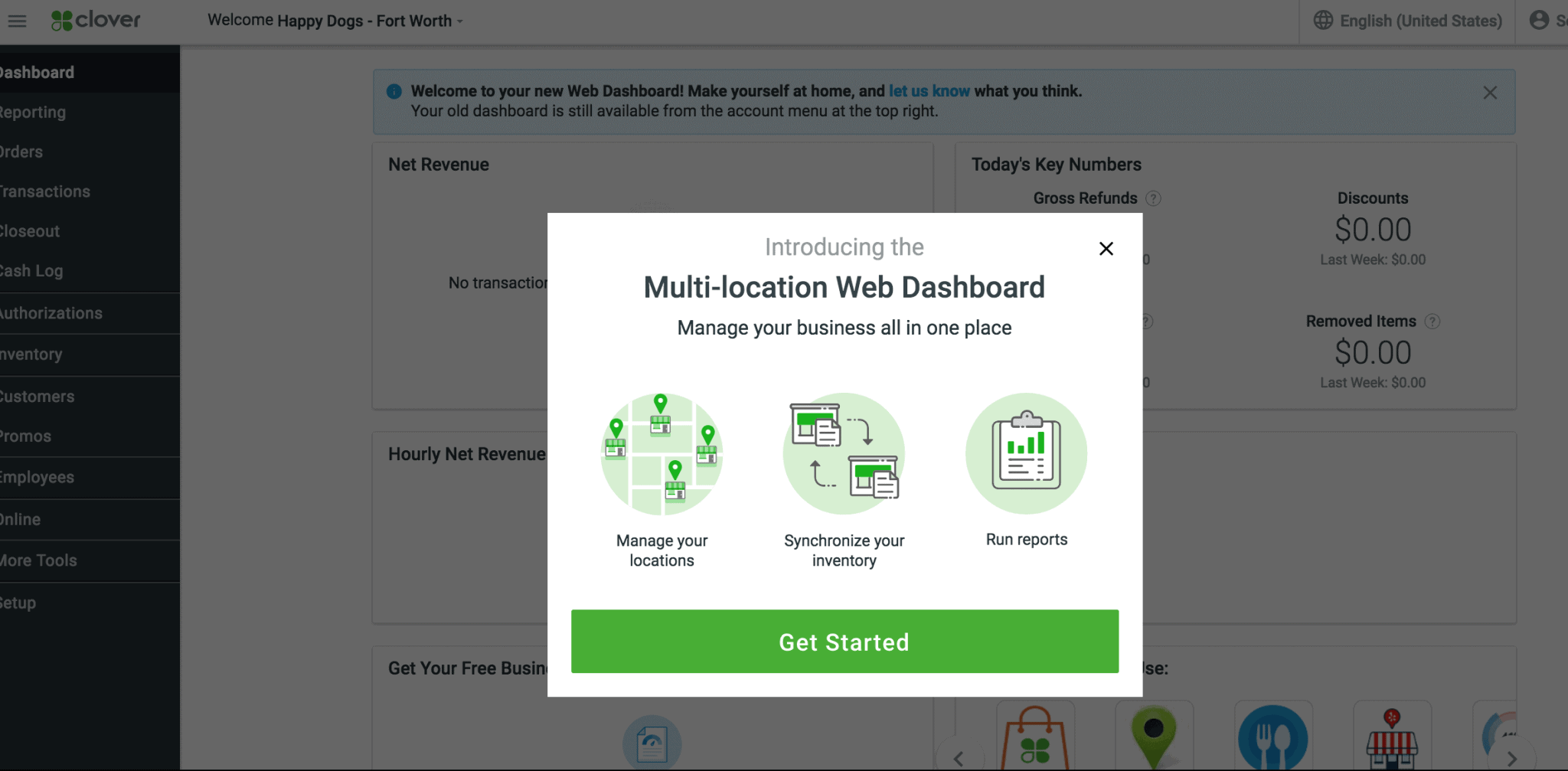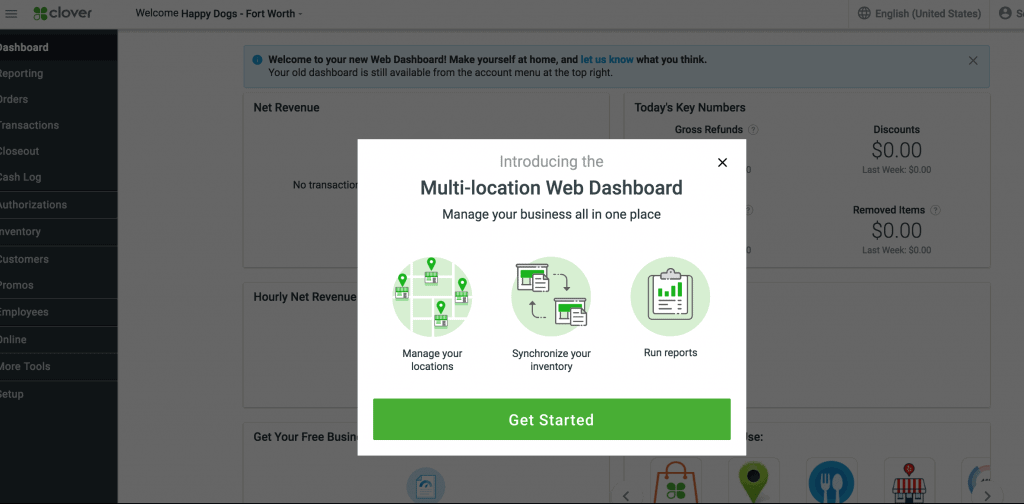 They receive mixed reviews—so do those of Revel Systems. However, we haven't heard any reports of Clover sales reps misleading prospects, which is a common complaint among Revel users.
Clover allows you to view metrics across multiple stores. It's easy for business chain owners to run sales reports containing data from all stores on a single mobile device.
A few potential deal-breakers damper excitement around Clover's multi-store location features. We've read multiple user reviews claiming Clover's multi-store functionality is not robust enough and has lots of room for improvement.
Another flaw is the unexpected manual work required to use these features. For example, you can create new items, add price, category, etc., from one dashboard and apply that to all stores.
However, once that item is entered, you must pull up each individual location to set its unique tax rate. That becomes a problem when you own one thousand storefronts. This flaw essentially renders this feature useless unless you own five or 10 store locations. Regardless, it could easily be enough to dissuade a potential customer from acquiring the system.
WINNER: Revel Systems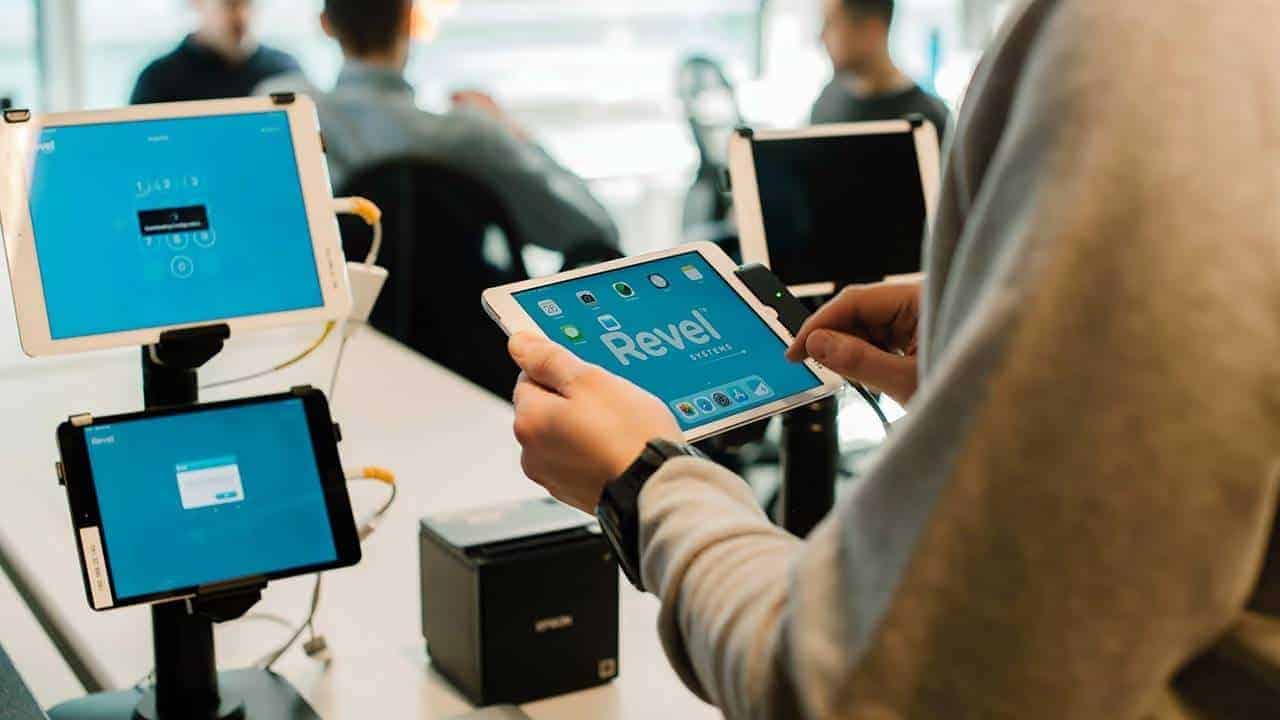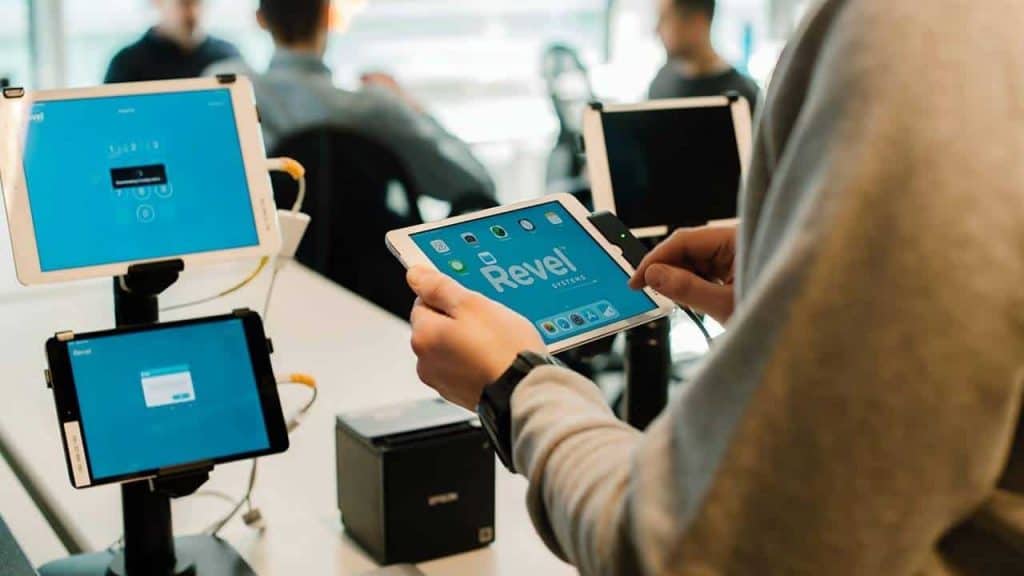 Customer Sentiment on Additional System and Company Attributes
We compare user ratings from multiple, highly-reliable sources to aggregate composite ratings for various categories. We present these composite scores on a scale from 1 to 10, with 10 being best and 1 being worst.
How do Revel and Clover compare to each other in the additional system attributes we measured?
Customer Support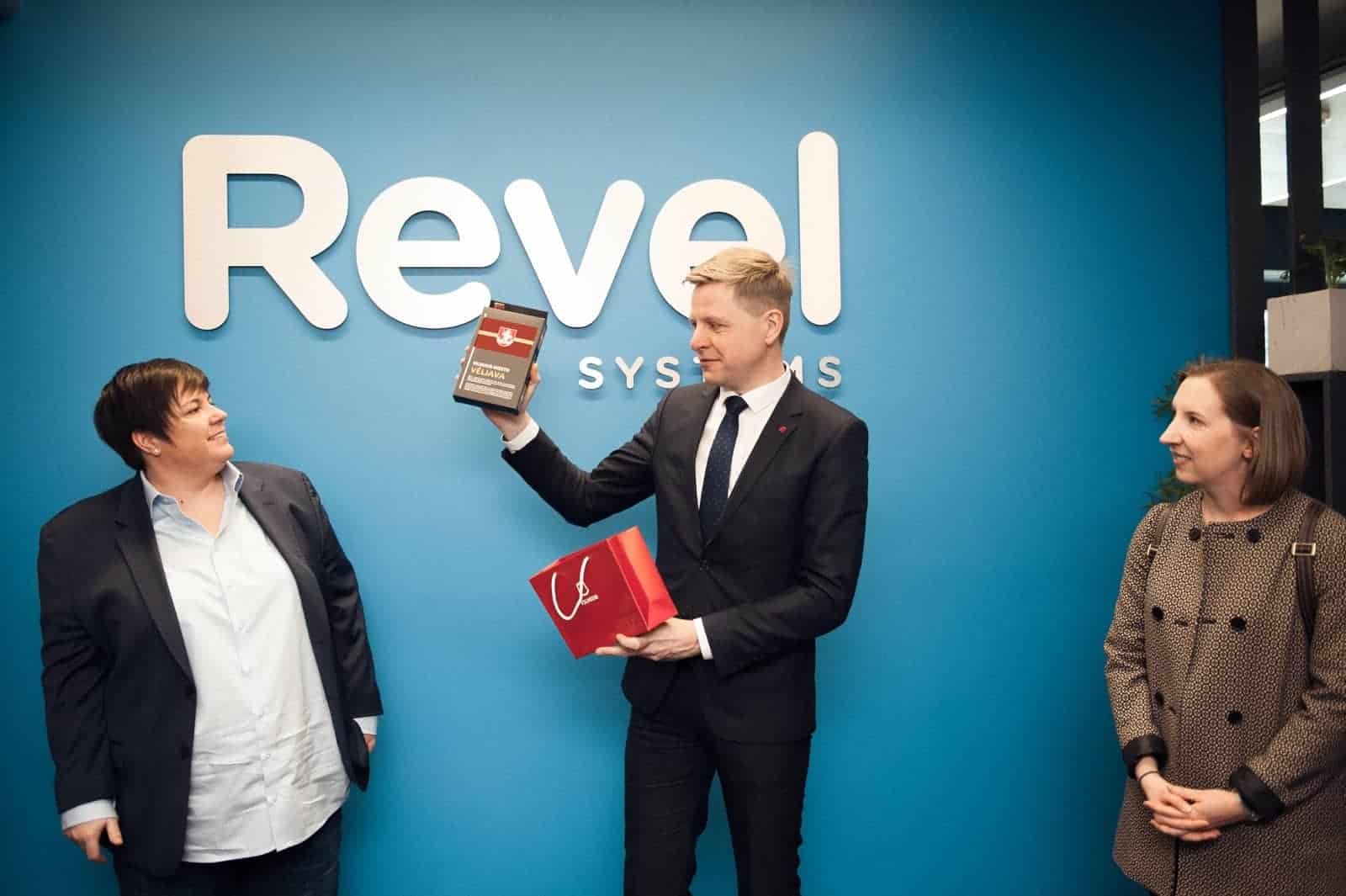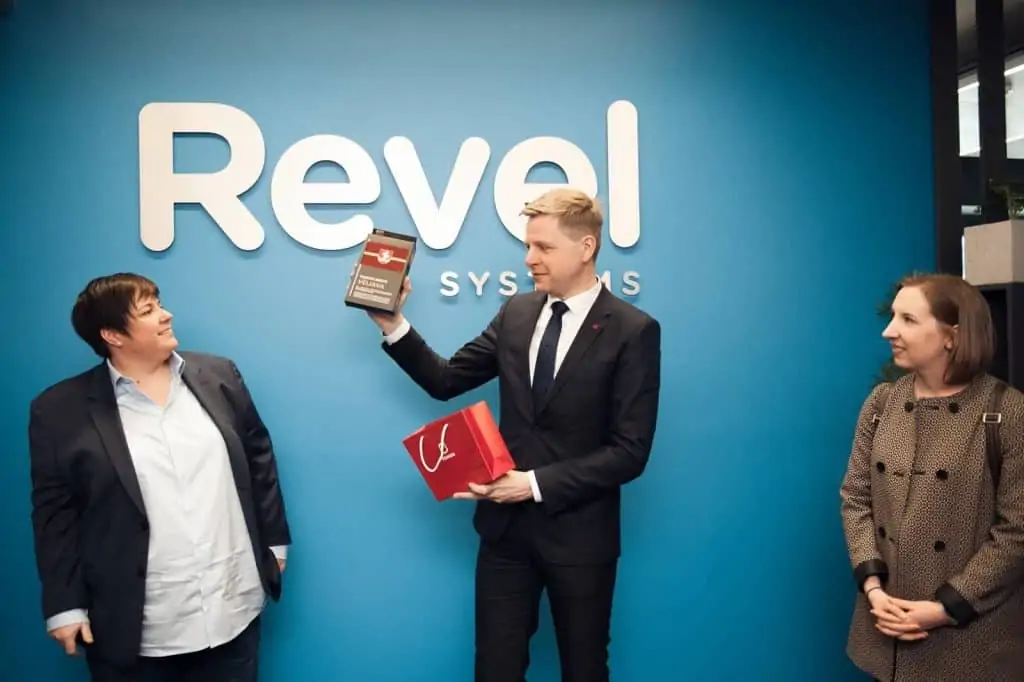 Revel's Composite Score: 7.5
Clover's Composite Score: 7.2
WINNER: Revel Systems
Ease of Use
Revel's Composite Score: 8.1
Clover's Composite Score: 8.4
WINNER: Clover
Value for the Money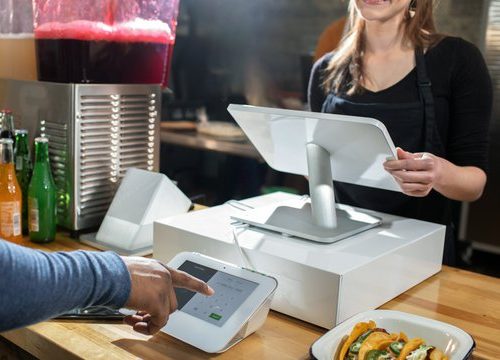 Revel's Composite Score: 7.0
Clover's Composite Score: 7.8
WINNER: Clover
Features and Functionality
Revel's Composite Score: 7.3
Clover's Composite Score: 8.0
WINNER: Clover
Overall System Rating
Revel's Composite Score: 7.8
Clover's Composite Score: 8.0
WINNER: Clover
Revel Systems vs. Clover: POS Hardware
Revel Systems offers a wide variety of POS hardware, including components designed for both restaurants and retailers.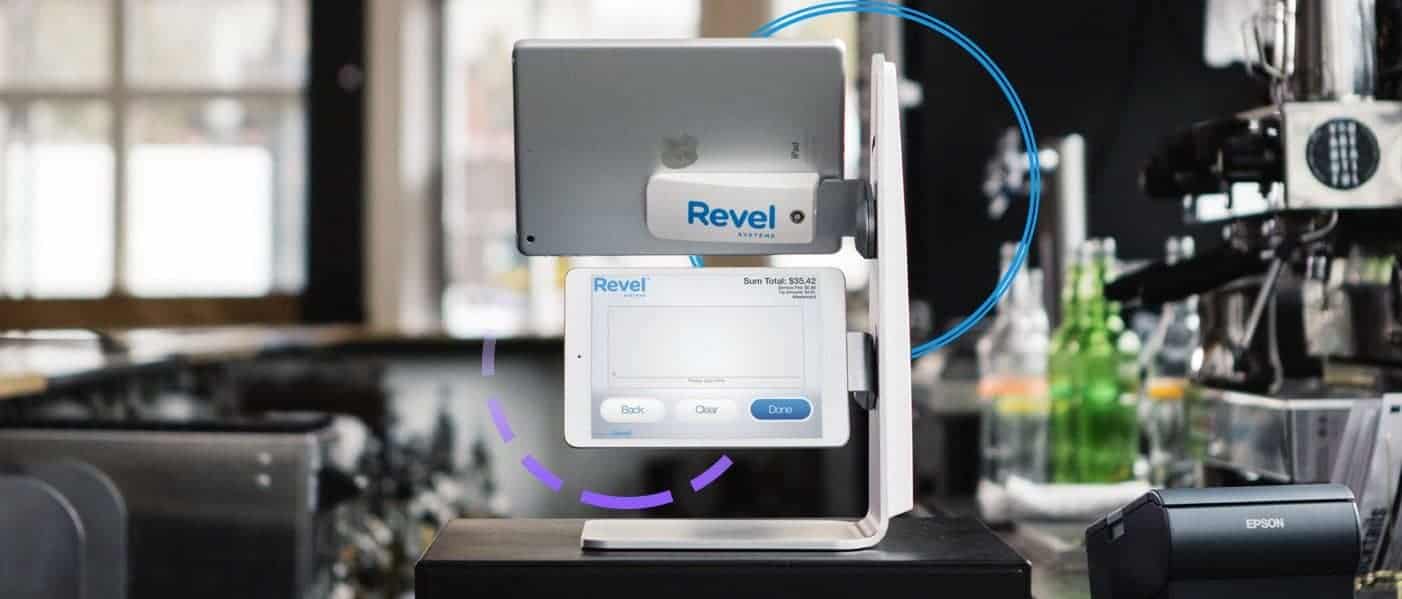 Unfortunately, you can't purchase hardware directly from Revel's website because the company does not post any pricing there. Rather, you must call the company for a quote on every hardware package and component it sells.
Clover—unlike most POS system providers—manufactures its own hardware components. It sells that hardware in pre-set packages and clearly lists pricing for each. The most basic package starts at $499 with no add-on components.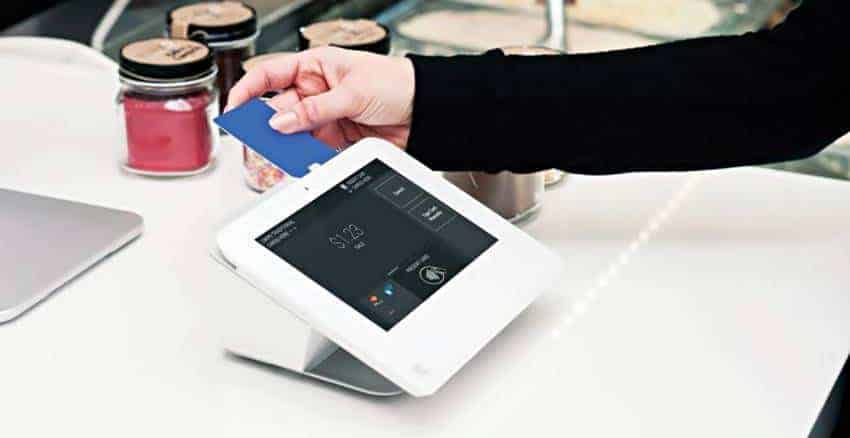 Clover also sells individual Clover-made hardware components as well as third-party components. These include barcode scanners, printers, cash registers, etc. Pricing varies depending on which component you select.
Clover's transparent pricing constitutes a much better purchasing experience for the customer.
WINNER: Clover
Is Revel Systems or Clover Your Best Bet?
Clover tread on Revel Systems in our reviews and comparisons above, winning six out of eight comparisons. Although, in many of those, Clover won by a small margin.
Does that mean Clover is the better system? Not necessarily. Our comparisons and user reviews are subjective, and our opinions may greatly differ from yours.
If you're looking for a POS system to manage an enterprise-level chain of stores, Revel would be a better choice.
Are you looking to integrate all business functions with your POS solution and operate everything from one centralized system? If so, Clover would better suit your needs.
Be sure to do your due diligence and dig deeply into any system you shortlist. Ask for a free trial or a demo so you can see the system in action. Take your time to decide.
If you're seriously considering one of these two systems, learn more by reading our detailed review of Revel Systems. Then check out our comprehensive Clover review to gain a better overall perspective on each system.