(Last Updated On: June 28, 2023)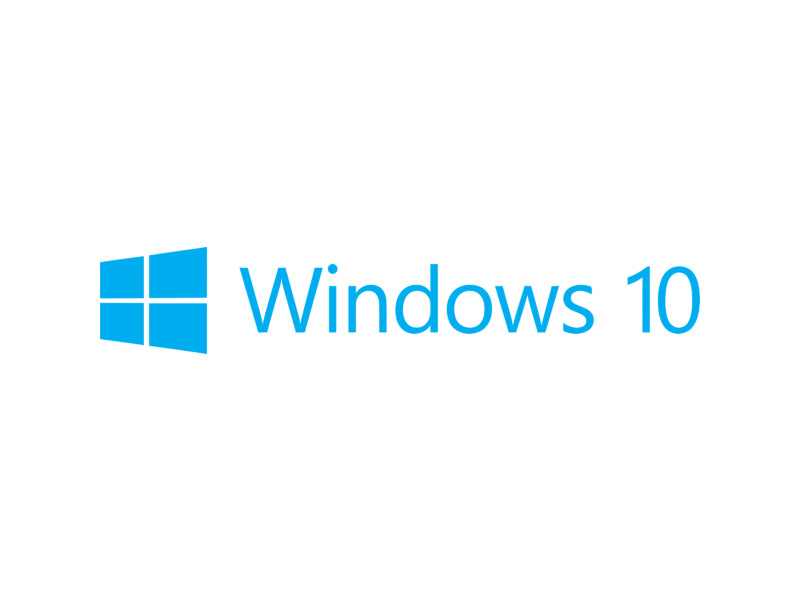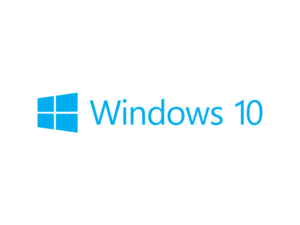 As the world continues to evolve with each day, so too is the technological space, where new innovations are churned out daily.
Along with these dynamics, the world of payment has also been evolving to accommodate new and innovative ways customers now prefer to use to make payments. 
This evolving trend has been particularly influenced to a large extent by the coronavirus pandemic, which has necessitated that new and adaptive means be introduced to make payments more seamless, hassle-free, and contactless.
With the coming of the pandemic, cashless payment is now the norm as customers embrace new payment models. As such, restaurants are also expected to offer POS systems that are in tune with the times.
This has also necessitated that restaurants adapt dynamic point-of-sale payment systems that are in tune with the times in order to continue to appropriately serve users.
POS systems are thus taking over traditional means of retail operations, which were mostly cash-based in the not too distant past.
One of the factors to consider when deciding on the best POS system to use is whether it provides basic features, and a key yardstick for determining this is the type of operating system such programs require. Interestingly, the Windows operating system and its latest version (Windows 10) come highly recommended in this regard.
What Are The Benefits of Using Windows 10 POS Systems?
The fact that the Windows OS is one of the most popular operating systems globally is not in doubt, and the reasons for this are not far fetched. A brain-child of the Microsoft corporation, it is a reliable operating system that offers ease of use, reliability, adaptability, and increased security.
Managing Windows 10 based POS systems is also easier for IT teams and this especially when device inventory is scattered around in different locations.
With Windows 10, you can be sure you are covered as regular updates and fixes are constantly pushed to mitigate any vulnerabilities.
Which Windows 10 POS Systems Should You Consider?
If you are a restaurant owner and you are looking for the best options of Windows 10 POS systems to consider, then you are in the right place.
This review will give you a detailed overview of these options in a bid to help you make an informed buying decision.
Below is a list of some of the top Windows 10 POS systems you should consider:
ToastPOS

Lightspeed Retail

Shopify POS

Aronium POS
| System | Starting Software Costs | Hardware Costs | Key Features |
| --- | --- | --- | --- |
| | Starts at $59/month | Additional terminals are $34/month | Great back-end reporting and forecasting, a la carte pricing options available |
| | Starts at $9/month | Quote based, hardware is included in some packages | Each plan can be tested for free for 14 days |
| | $69/month | $799 Add Guest-Facing Display +$200 | Order management system that alerts staff when food is ready |
| | FREE for standard POS use. Paid upgrades are available | Hardware has to be purchased separately | You can use free Aronium version as long as you like. There are no obligations or hidden costs. |
Let's do a thorough analysis of each of these, shall we…You can also read up on more POS reviews.
ToastPOS


ToastPOS is a cloud-based, flexible POS brand built for restaurants by Toast, Inc., based in Boston, Massachusetts.
The company offers point of sale restaurant management systems built on the Android operating system. It can also easily run on Windows 10.
The Toast POS has so far earned a reputation for being robust and an ideal option for restaurant owners.
With the Toast POS, adding a menu item, changing layout of menu buttons or marking an item as out of stock are all possible within seconds. The Toast POS makes these updates along with several others very seamless as this can easily be done off-site on any internet connected device and these updates are automatically synced.
The Toast POS is particularly recommended as it helps restaurants stay abreast of current developments and appropriately adapt. With its adaptability friendliness, it can be easily tweaked to adapt to industry trends, guest expectations, and new ideas specific to a restaurant.
Cloudbased reliable POS, uses android operation system, easy to use, easily runs on windows 10.
Toast POS is a restaurant management system that combines all of the necessary hardware and software features for running your business. It also offers a variety of services that allow your customers to order online or through a mobile app for pickup and delivery. These services are all backed by a customer support team that provides excellent service and assistance.
The company's POS software includes a range of functions that make it a good fit for most restaurants, such as inventory management and employee scheduling. In addition, Toast provides efficient data analytics and reporting. The platform lets you see a unified view of labor costs and net sales at each location, as well as food and beverage price comparisons.
Another key feature is Toast's offline mode, which allows servers to take orders and process payments even when the internet connection fails during business hours. The software can automatically sync all transactions to the server's device once the internet resumes, so there is no loss of data. The POS can also accept payments from guests with credit cards or cash.
Toast's POS software is offered in several plans, with the Quick Start Bundle costing $0 per month (excluding hardware). It also has a Core plan with a monthly fee of $69 and a $165 Growth plan. Its pricing options are competitive, but Toast can increase its transaction fees during your contract term, which is a concern for many restaurants.
Exciting Features Of Toast POS
Powerful reporting capability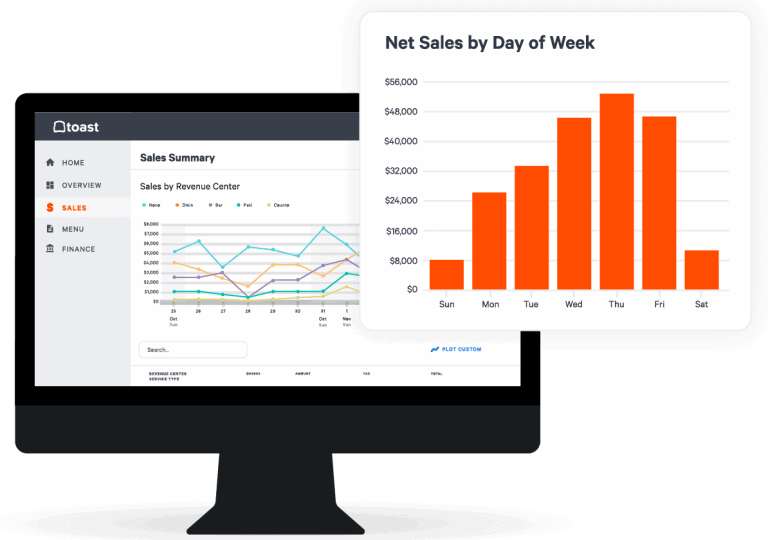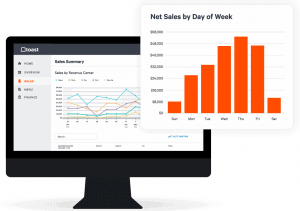 Toast POS boasts a powerful reporting capability that enables restaurant managers to have a bird's eye view of processes as it easily highlights major points like best-selling menu items, items currently running low or out of stock, among others. This, in turn, enables fast decision-taking and data-driven decisions.
Payroll and Team Management
Toast POS Payroll and Team Management capability is a feature many restaurants will find really handy as it merges restaurant POS and payroll system for a really seamless HR management.
Order management
With the POS tablets known as Toast Go and tableside ordering features, servers can easily take orders from guests without having to go back and forth. Payment is also easily made as right there they simply whip out their cards, swipe them and that's it. All these help to improve the customer experience.
Seamless feature update and accessibility
With its cloud based and secure system, features updates are easily pushed to devices. It also allows access to restaurant data from any location on any mobile device connected to the internet.
Daily menu updates can be made from any Toast terminal Toast app on any mobile device.
Other features the Toast POS Boasts Of
Contactless payments

E-gift card purchasing

Online ordering, delivery and takeout

Mobile app ordering

Email marketing
Pricing 
In terms of pricing, Toast POS offers a quote based pricing system for its hardware, payment processing, and custom software packages.
Pre-configured versions of the POS come in three packages; free, $140, and $165 per month, as well as an option to have a custom plan. 
The free plan allows you to take orders and view reports, but doesn't come with online ordering or staff management features. It includes one terminal, a payment device, and its terminal.
The $140 plan comes packed with the features of the free/basic plan along with team management features such as payroll and scheduling. 
The $165 plan (Essentials) combines features of the free plan with others such as digital ordering, delivery services, and Toast's Takeout app.
Pros
Toast POS handheld mobile devices, called Toast Go, make it easy to take and process orders from guests with numerous settings.
Updates can be made on the system from anywhere, from any mobile device connected to the internet.
The software boasts strong reporting features and supports multiple locations.
All pricing packages come with adequate customer service.
Cons
The option of quote-based pricing could quickly add up. Every transaction attracts a fee, which is based on the type of restaurant model that is being run. This can cause processing costs to pile up quickly. 
It requires buyers to enter into long-term contracts.
It requires a long-term contract.
In all, an investment in a Toast POS is a good one as it boasts of tons of features and capabilities that make such an investment worthwhile. Read our full Toast POS review here, or you can glean further information on their website.
Lightspeed Retail POS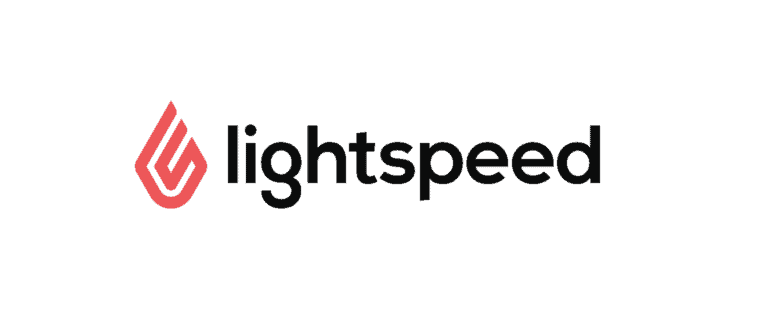 Lightspeed Retail's cloud-based point of sale solution is an ideal fit for both small and large businesses in the apparel, home decor, jewelry, sporting goods, and footwear industries. It allows in-store and virtual/online inventory and offers users some customer service features, such as profiles, sales history logs, and customer insights, while analyzing sales data from multiple channels.
Lightspeed Retail offers a good solution to help business owners process and track sales seamlessly with a variety of tools. 
These features include inventory management, accounting software, customer profiles, and integration of POS hardware such as receipt printers and barcode scanners. With mobile extensions, more possibilities are unlocked as this ensures that inventory can be tracked and sales conducted from any location via iPad.
Its inventory management tools enable users to create, track, and assign serial numbers to products as well as create and categorise products based on different variations such as size, color, and material using a matrix system.
Lightspeed POS is a cloudbased point of sale system that is easy to use and provides advanced ecommerce, management and reporting tools. The program enables retailers to manage inventory, suppliers and stores from one platform.
The software helps to make payments easily by enabling businesses to accept all types of cards and mobile devices. Moreover, it facilitates the tracking of all sales related data and ensures that all records are securely stored. It also supports the integration of ecommerce platforms and other third-party applications for enhanced functionality.
In addition to that, the POS program helps to improve customer relationship management by providing advanced analytics and reporting tools. It helps to create customer profiles and store loyalty programs with the help of which businesses can automatically send rewards and coupons. Besides, it offers product performance reports to inform businesses about how each item is performing in-store and online. It also enables staff to perform better with employee insights and feedback.
The POS software allows businesses to import vendor catalogs and order new stock from suppliers directly from the POS interface. It also assists with the management of warehouse inventory and transferring inventory between locations. Moreover, employees can access the POS from anywhere using their laptops or iPads.
The program comes with a basic time clock for employees and enables them to clock in and out with the help of PIN numbers. The POS system also maintains logs of all employee transactions and their performance.
Features of Lightspeed Retail POS
The Lightspeed Retail POS line-up of features includes:
Checkout
Its checkout is seamless as this can be done anywhere in the store with iPads. Refunds can also be processed without the need for the customer's credit card. Lightspeed Retail POS can also accept a number of other forms of payment, including checks, cash, and gift cards.
Inventory Management
Inventory can be managed by simply uploading a csv file that includes these details. Once done, you can categorize products according to size, color, and more, as well as assign unique serial numbers for stock-keeping purposes. Vendor catalogues and direct orders of new stock are also possible on the POS system.
Integrations
The Lightspeed app marketplace offers tons of software that can be integrated, thus increasing functionality.
Lightspeed Retail POS Pricing
Lightspeed Retail POS has three pricing plans: Lean, Standard, and Advanced.
The lean plan goes for $69/month, which is billed annually, while its monthly cycle bill goes for $79. The standard package goes for $139/month (billed monthly) or $119/month (annual). Its advanced package goes for $239/month (monthly) or $199/month (annual). Read our in-depth Lightspeed POS review here, or you can check out their website for more information and to make a purchasing decision.
Shopify POS


While this may come as a surprise to you, you certainly read it right. Shopify, one of the most popular online sales platforms, has its own point of sale system, and it ranks well among the top Windows 10 POS systems.
Shopify has been a notable player in the e-commerce industry since 2005, providing service to thousands of websites, and launched its own POS provision in 2013.
The Shopify POS is exceptionally feature-rich, with tons of features that make it a delight to use.
How It Works
To begin, all you need to do is download the Shopify app and then fill it up with all the products you want to sell.
Features of Shopify POS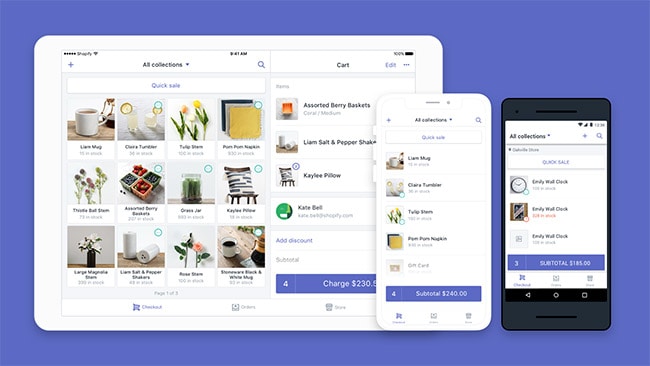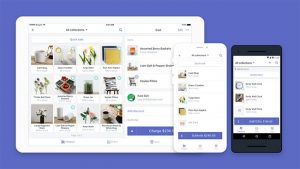 The Shopify POS works brilliantly along with a number of hardware items such as cash drawers, iPad stands, receipt printers, and barcode scanners. It also has tons of other interesting features, among which are:
Email cart add-on

Product QR codes

External card terminals

Gift cards and discounts

Partial payments

Compatible accessories

Split tenders

Custom payment types

Popular payment method support

Low in-person card rates

Shopify hardware integration

Cash flow management tools

Connectivity screens

Free shipping and returns for POS tools
Shopify POS Pricing
The standard version of Shopify POS plans includes features such as Custer profiles to enhance customer service, product and order management, mobile POS and hardware accessories, and a rate for in-person cards starting at 2.4%.
Other plans include Shopify Lite, Basic Plan, Shopify Plan, Advanced Shopify Plan, and the Shopify Plus Plan.
Shopify Lite
Shopify Lite will cost you just $9 a month, but a drawback here is that it doesn't offer an online store.
Unfortunately, it also gives users a higher charge per transaction of 2.7%. You'll also need to settle for the Shopify payment gateway for this plan.
An upside to this plan, however, is that you get to register an unlimited number of products as well as use as many devices as you desire. You also get access to their customer support services all day and round the clock.
Basic Plan
Along with all the features of the Lite plan, the Basic Shopify package gives you access to two staff accounts and Facebook, Pinterest, and Twitter sales channels.
It costs $29 per month and you'll also get a digital store. Charges on credit card sales currently stand at 2.9% and 30¢.
Shopify Plan
At this point, the prices begin to shoot up. The Shopify Plan costs $79 per month but gives you some interesting benefits.
You get all the benefits of the Basic Shopify Plan as well as 
Five staff accounts

Professional reports
Abandoned cart recovery
What's more, credit card rates for this plan are 26% + 30¢, In-person – 2.5% + 0. There's also an additional fee of 1.0% for external payment gateway.
Not too bad, if you ask us.
Advanced Shopify Plan
This costs a pricey $299 per month, but is also more suited for larger businesses.
For this plan, you'll enjoy, along with all the features of the Shopify Plan, 15 staff accounts, gift cards, an advanced report builder, and specially calculated third-party rates.
Interestingly, its credit card rates appear to be the best of all listed, and this includes:
In-person sales: 2.4% + 0¢
Online sales: 2.4% + 30¢
External payment gateway: 0.5%
The Shopify Plus Plan
This is Shopify's most extensive plan and it's "be-spoke," meaning you'll need to get in touch with support for this.
Aronium POS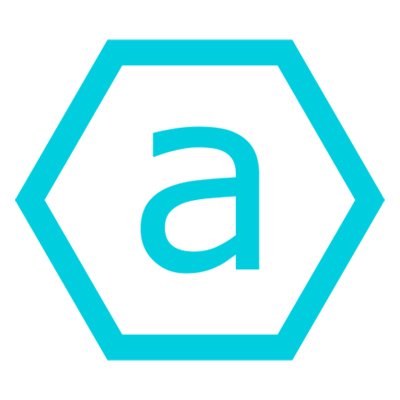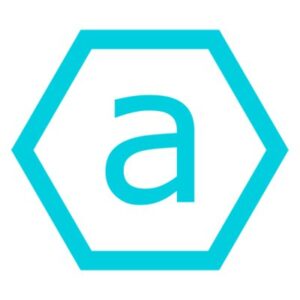 Aronium POS is another Windows 10 point of sale system to consider. It is easy to use, modern and functional for a variety of restaurant use cases.
It is compatible with all Windows versions and, as such, is stable and secure, ideal for SMEs and startups.
With its easy to configure and intuitive dashboard, it helps restaurant managers and owners keep an eye on stock levels, see stock breakdowns, perform quick inventory counts and more.
Aronium POS simplifies stock management by allowing users to easily organise products into groups and search for products by barcode, SKU, or product name. loyalty module also helps restaurant managers schedule promotions and seamlessly apply discounts on specific items.
Aronium is, however, an offline application, which means it runs without you connecting to the internet. However, should you need to upgrade or desire to use modules that are internet-dependent, then a connection will be required.
Aronium POS Features
Ease of Use
Aronium POS features an easy-to-use interface and comes in two layouts: standard keyboard layout and touch screen.
Analytics Dashboard for Sales Tracking
From its intuitive analytics dashboard, you can track your sales in real time, see what your best-selling items are, and manage all customers and discounts on the spot.
Custom Receipts
Aronium allows you to add a personal touch to your deliverables as you can customize receipts with your logo, website address, or any custom text of your choice.
Secure Login and Accessibility
Users can only log in using a card reader or password. This ensures the safety of your assets and ensures only authorized staff can gain access to use the device.
Promotions and Discounts
With the Aronium POS system, you can select specific days of the week to run promotions and discounts. You can also apply special rates on products or groups or offer discounts.
Other features include:
Sales Tracking

Commission Management

Customer Database

Barcode Scanning

Discount Management

Ordering Automation

Pricing Management
Aronium POS Pricing
The Aronium POS application is free and this is probably the most outstanding feature of the point of sale application.
However, there is the paid version and modules, which obviously offer more capabilities. You can check out the company's website for more details.
So there you have it, a review of some of the best choices for Windows 10 POS systems around.
FAQS:
Q: What operating systems do POS systems run on?
A: A good number of POS systems run on Windows due to its popularity among developers. There are also a large number of softwares that can be used by businesses  Many POS systems
Q: What is the most widely used POS system?
A: There are quite a number of widely used POS systems. Some of these include: TouchBistro, Korona POS, Vend, Square POS, Lightspeed Retail, Shopify and ShopKeep
Q: Should I get a POS system?
A: If you want to continue to offer top notch service to your customers, then it is important to move away from the old way and embrace an appropriate system that will meet your store's peculiar needs. You just need to conduct your due diligence to know what best fits your needs.