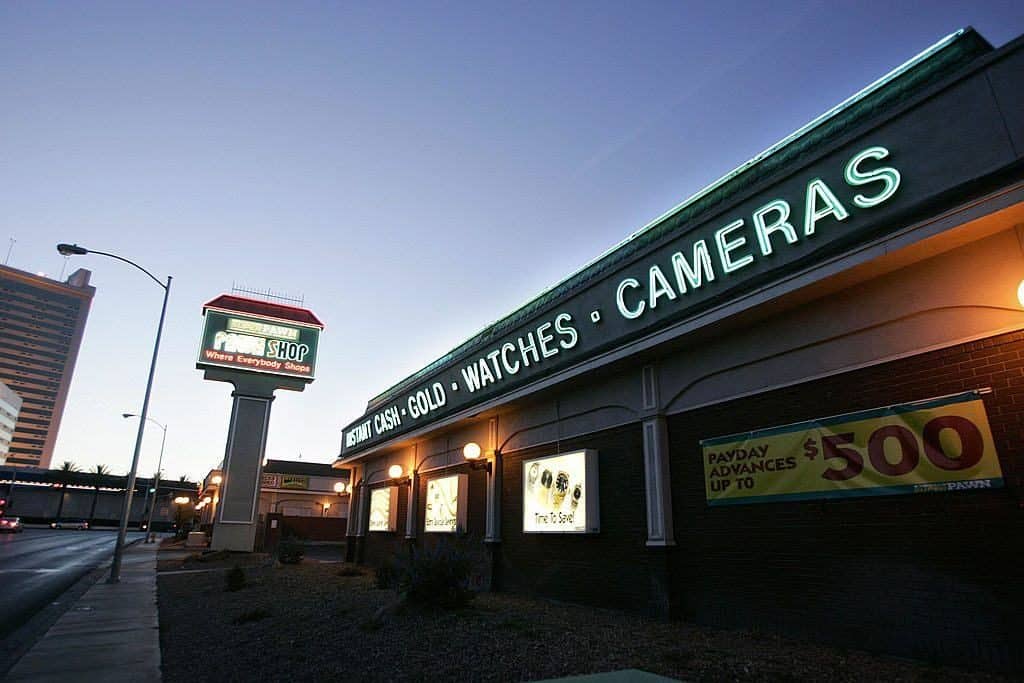 A pawn shop can be a complex operation, as you're not only managing loans and sales, but also detailed inventory data for these valuables. Having a platform to organize all of these transactions and data is critical.
The latest data suggests that the pawn shop industry totals just under $3 billion. As you go after your share of that market, the more you can automate administrative and financial tasks, the better.
Pawn shop point of sale (POS) software will help you manage the entirety of your operation — from acquisition to sale and everything in between, including making sure you are meeting all necessary compliance requirements.
Beyond that, it should be customizable to your specific needs, integrate with third-party sellers, feature detailed records for items sold or pawn, track customers based on their purchasing habits, and help you better manage your diverse inventory.
The best pawn shop POS system is Bravo Pawn Systems, due to its powerful scalability, jewelry management tools, integration with third-party systems, and industry leading customer support.
All of these features likely won't come with a free or open-source POS system. And even if they do, you'll probably be disappointed at the level of functionality. That's why it is well worth it to invest in a top-tier system. While it is an upfront investment, you'll quickly see a clear ROI.
To make that selection process easier, we've outlined the key benefits of the top four pawn shop POS systems to help you pick the perfect platform for your shop.
Top Pawn Shop POS System: Side-By-Side Comparison
| System | Starting Software Costs | Hardware Costs | Key Features |
| --- | --- | --- | --- |
| Our pick! | As low as $129/month | Custom pricing | Live customer support 24 hours a day, seven days a week, 365 days a year. |
| | Quote based | Quote based | Customizable system attributes include custom reporting, data fields, item categories, templates, and even custom receipts |
| Our pick! | Quote based | Quote based | Offers an array of safeguard features and instant loan calculation |
| | Starts at $60/month | Quote based | Provides a comprehensive ATF compliance module |
Get A Free Quote
1. Bravo Pawn Systems: Best Overall Pawn Shop POS System


Bravo Pawn Systems has been around for over 30 years. It's a powerful system with an extensive feature set, excellent customer support, and maximum scalability.
Whether you run a small pawn shop or a multi-location chain, Bravo Pawn Systems has a suite of mobile solutions to help you run your business more efficiently. Using mobile commerce can delight your customers, increase loan and layaway activity, and improve employee satisfaction. It can also drive in-store traffic and increase online sales.
In addition to providing a customer-centric digital experience, Bravo Pawn Systems enables you to manage your point of sale and pawn shop operations through a single, integrated system. Bravo Pawn Systems is the first provider to provide such a complete system for pawn shops, and it is built on the industry's most sophisticated technology stack. This allows you to grow your business rapidly and profitably.
The system also includes a sandbox for new users, allowing them to test and learn how the system works before putting a live customer on it. This helps reduce the learning curve and minimize human error. Moreover, Bravo offers live support seven days a week and 365 days a year. Their support team is consistently recognized as one of the best in the industry.
Another important feature of Bravo Pawn Systems is the ability to perform multiple transactions from the same window. Moreover, you can quickly reloan an item. The mobile app is extremely useful. The software also has a dashboard with unfinished jobs, which has made your store more efficient.
Below we cover a few reasons it landed the top spot on our list.
Listing Items on Third-Party Sites
Bravo's pawn shop software solution includes a data sync with large websites that sell used items. These include eBay, Amazon, Craigslist, and GunBroker.com. For a slight commission, users can send item images, prices, and descriptions to these sites via the Bravo interface. Any time you sell an item, the proceeds simply show up on your balance sheet.
Scalability
Bravo Pawn Systems is the best pawn shop POS solution for businesses looking to grow and scale at a rapid pace. Its flexibility to expand allows the system to grow alongside you as you scale our business.
Multi-Store Management
Bravo features multi-store management capabilities that allow owners to manage multiple stores from the same system. Because the system is cloud-based, owners can manage multiple stores from anywhere they have Wi-Fi or mobile data.
They can view reports compiled from every store on a single dashboard. Its enterprise system makes it a good fit for first-time pawn shop owners as well as tri-state pawn shop empires.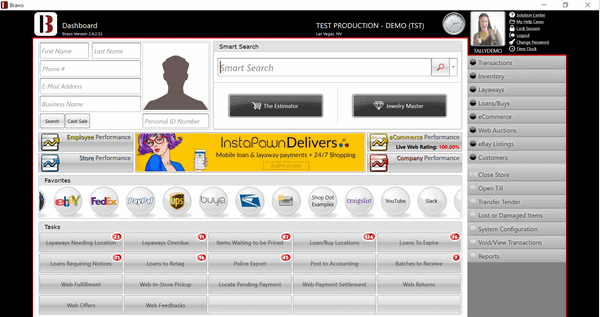 The Jewelry Master
Many factors play into pricing when buying and selling gemstones and precious metals like gold and silver. For example, you can't simply place a ruby on a scale and use that as the weight. Jewelers measure the value of gems in a specific way.
You must subtract gravity weight from the mounting weight of the gem to get an accurate measurement. Bravo's "Jewelry Master" automatically factors in these variables, making it an excellent POS system for jewelry stores and pawn shops.
Industry-Leading Customer Support
Bravo is the only system on our list that offers live customer support 24 hours a day, seven days a week, 365 days a year. The company consistently receives praise for its support team. The team's capacity to solve customer issues when they arise—even on holidays—is unparalleled in the industry.
Get A Free Quote
2. PawnSnap: Most Customizable Pawn Shop POS System


PawnSnap, founded in 2015, is a new player on the pawn shop POS scene. However, it quickly made a name for itself and earned its spot near the top of our list. This is, in part, due to the company's acute attention to customers' needs and the customer experience. Plus, PawnSnap packed the system with useful features.
Customizable to Meet Unique Pawn Shop Needs
Pawn shops operate with different processes, metrics, etc. Therefore, a standard retail POS system won't cut it. Pawn shops need a solution that caters to those unique needs.
PawnSnap's customization options allow pawn shops can mold the system to speak their language and align with their processes. Customizable system attributes include custom reporting, data fields, item categories, templates, and even custom receipts.
Sandbox Environment for Employee Training
This is not a feature you'll see in many POS systems. PawnSnap includes a "sandbox" testing environment that lets new users get to know the system using fake data.
New hires can test every system function before ever logging into the pawn shop's actual, live instance. This is a crowd pleaser because it significantly reduces the learning curve and human error in the actual, live system.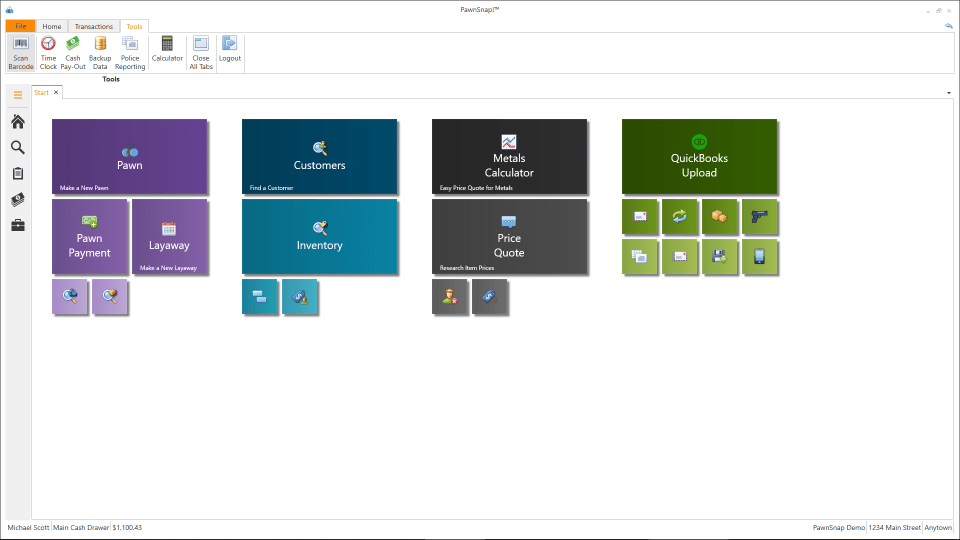 A Multitude of Value-Added Pawn Shop Specific Features
PawnSnap offers tons of features that would only be useful to pawn shops (and guns stores). To give you an idea of the breadth of these features, we'll list a few below:
ATF Compliant A&D Bound Book
Metal Weight and Value Calculator
SDN OFAC Checks
Electronic 4473 Form Completion
FinCEN Form 8300 Processing
AWS Hosting
Integrated Police Export
Driver's License Scanning
Fingerprint Capture
Consignment Features
Layaway Capabilities
FFL Transfers
Texas Memorandum of Extension
Texas has more registered firearms (725,000+) than any state in the US. The next state on the list is Florida with 432,000 –that's 40% less than Texas (Source). Texas has distinct gun laws to regulate its volume of registered firearms.
PawnSnap caters to this with its Memorandum of Extension, which was verified by the Texas Office of Consumer Credit Commissioner. This makes PawnSnap the best pawn shop software and gun store POS system for use in Texas.
Constant System Updates
Finally, PawnSnap releases countless software updates each year, constantly improving upon an already powerful system. In the five years after it launched, the company has released over 50 system updates. PawnSnap releases significant feature enhancements and new features with nearly every update.
Get A Free Quote
3. Moneywell: Most Feature-Rich Pawn Shop POS System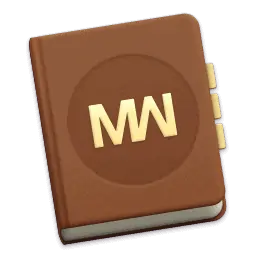 Moneywell, as a company, has a long history that started with its founder, Bill Greer. In 1985, Greer wrote the code for the first, rudimentary pawn shop POS system. Since then it's continued to evolve into what it is today.
The system delivers so many diverse features that it solves the needs of any pawn shop. There are simply too many to list and explain here so we'll touch on a few of the more impressive and important ones.
Moneywell POS is a cloud-based point of sale system for pawn shops. It includes a comprehensive set of features for managing inventory and sales. It also features a customer database for quick access to customer information. It can also manage loan transactions and credit card payments. Moreover, it has features to handle customer data, manage cash drawers, keep track of employee activity, and track the cost of goods sold.
Users can earn money by playing sponsored games on the Money Well POS. Each game offers a certain number of tickets for each minute played. Then, after some time, players can cash out for real cash. In some countries, a single game can earn up to $0.44. There are several ways to redeem tickets, and one way is to buy a prepaid card that can be redeemed for real cash.
Moneywell POS offers similar features to PawnMaster. However, it is not as advanced as other POS systems. Before choosing a system, it's advisable to schedule a demonstration with the POS provider so you can compare the features and prices. With a demo, you can also see whether Moneywell is better than PawnMaster.
MoneyWell works with various bank accounts. The system also supports auto-downloads for institutions that support Direct Connect. The system also helps users to keep track of their spending. It also has a comprehensive budgeting feature and enables users to make wise decisions on the fly.
Instant Loan Calculation
When a patron pawns an item at your shop, you are essentially providing them with a loan. Pawn shops require the borrower to provide collateral to cover the loan, whereas bank loans do not.
Moneywell lets you enter an item into the system, which then identifies it by brand, model, make, or another identifier. The POS then tells you how much you should offer for the piece, assuming you want it.
Legal Protection Features
Moneywell delivers multiple features that safeguard your pawn shop from legal complications. For example, selling guns to people without the proper paperwork and background checks can results in a fine. Moneywell helps you avoid any illegal activity with features that prevent them from occurring.

Customer History Display
Pawn shop employees instantly see detailed histories of each customer, such as statistics around gun ownership and usage. This lets them determine who is unfit to sell to and who has a green light.
Locking Suspicious Patrons Out of the System
When someone seems unfit to sell to, employees can lock that individual out of the system. This prevents them from doing any business with your store until you remove the lock.
Granular Purchase Detail Storage
Moneywell further safeguards pawn shops by capturing photos of sold items. The system then attaches that to a photo of the customer, creating a contact record. Along with those two photos, the system also saves a scan of their identification credential and their fingerprints.
Forfeiture Management
The system automatically manages the logistics around forfeiture dates. It sends automated email or SMS text message reminders to borrowers when the last day to reclaim their item nears.
Get A Free Quote
4. PawnMaster: Best Pawn Shop System for Compliance

Since they're required to comply with federal, state, and local rules and regulations, pawn shops must be vigilant. They should constantly monitor multiple aspects of their operations and processes.
A pawn shop POS system that does this for them is a lifesaver and that's just what PawnMaster does. The other systems on the list manage compliance as well, it is among PawnMaster's strongest selling points.
ATF Compliance
PawnMaster provides a comprehensive ATF compliance module that keeps your pawn shop out of trouble and open for business. The system maintains a detailed, digital A&D bound book to eliminate paper records and reduce the risk of human error.
The system can automatically create 4473 transaction numbers for each gun sale. Plus, it stores and backs up all important ATF compliance records and firearm inventory numbers.
Loan Audit Automation
Pawn shop owners and managers can easily keep a finger on the state of their loans with robust loan audit automation features. It's quick and easy to monitor pawns and purchases. You can view the amount paid, who processed the order and a description of the item bought or pawned. All this streamlines routine reviews so owners and managers can focus on running the shop.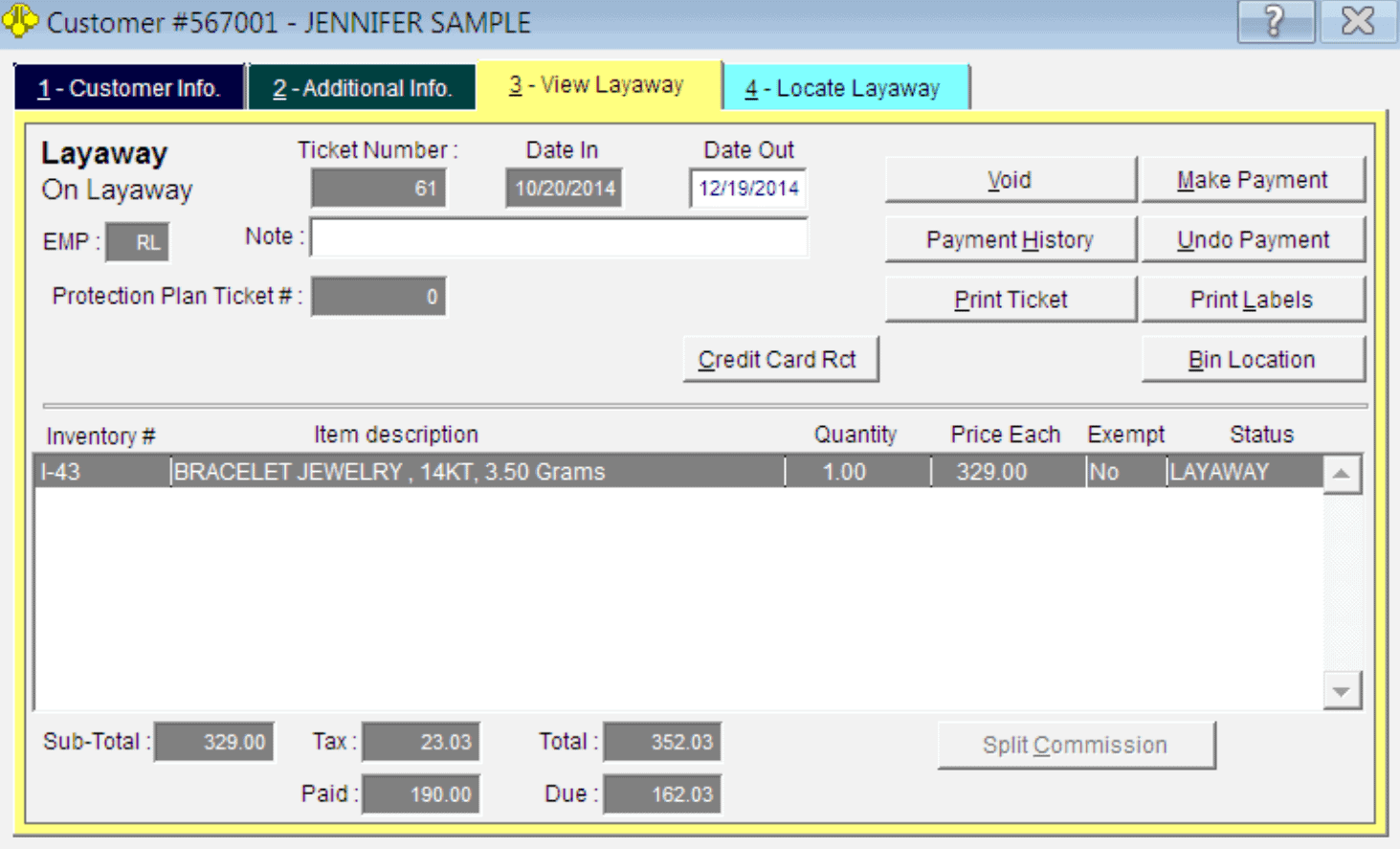 Data Transfers to Law Enforcement Agencies
Law enforcement agencies require pawn shops to provide detailed information around items pawned, bought, and sold. They also require information on the individuals who initiated these transactions. With PawnMaster, you can automatically transfer this data to multiple law enforcement agencies.
OFAC Compliance
The US Office of Foreign Assets Control (OFAC) monitors countries, companies, and individuals engaged in activities that threaten national security. It publishes and constantly updates a list of those entities.
Obviously, you can't sell a firearm to anyone acting on behalf of one of an entities. PawnMaster syncs with OFAC's database to ensure you always have the most up-to-date list in your system. Plus, PawnMaster updates your list in real-time when the OFAC updates its list.
Get A Free Quote
Buyers Guide: Features to Look for in a Pawn Shop POS System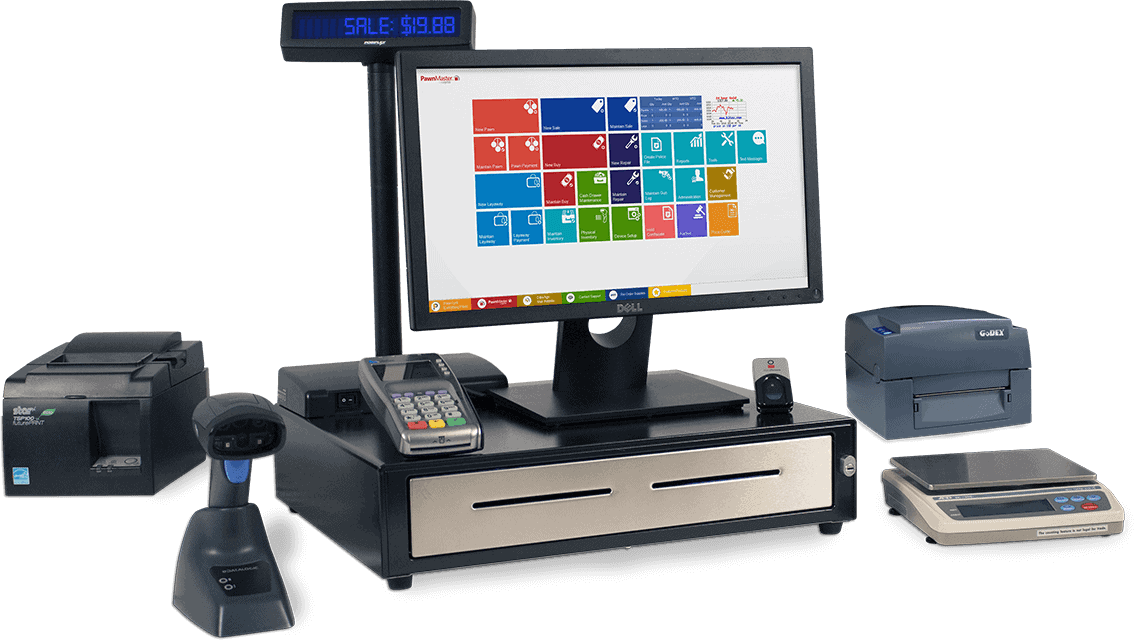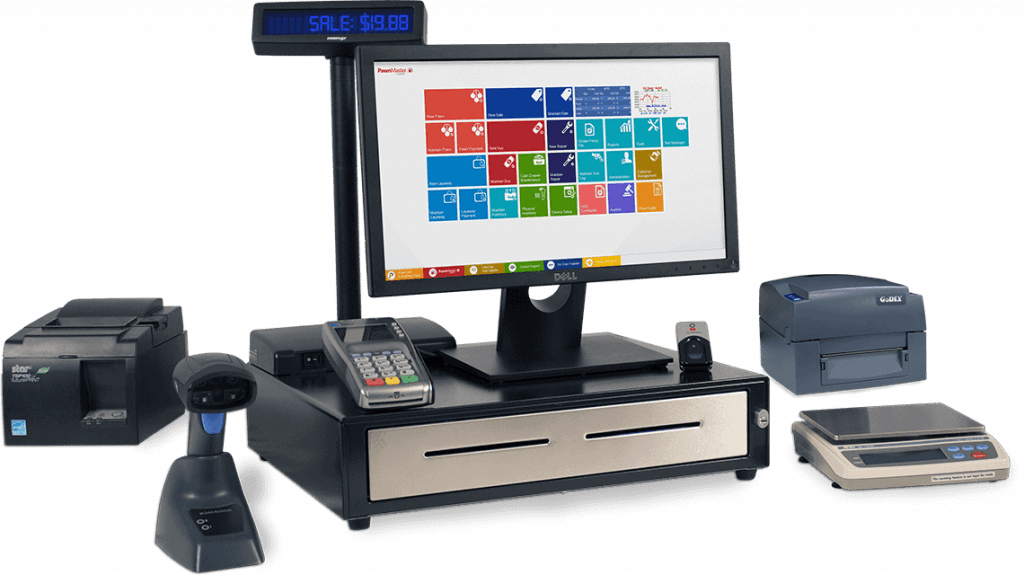 Since pawn shops are a type of retail store (better said, hybrid retail store), they require all the features standard retail store POS systems deliver. But they also require features that wouldn't help most other retail stores.
Automated Price Estimation
Because pawn shops sell used goods, they need to know the market value for all used merchandise they sell. Solid pawn shop software should include built-in price estimation functionality. Pawn shop owners can easily check the price eBay and other popular sites that sell secondhand goods are charging.
Pawn shop value estimator functionality saves loads of time you'd otherwise spend manually searching various sites and using guesswork.
ATF Compliance Features
Large volumes of firearms move through pawn shops. The US Bureau of Alcohol, Tobacco, Firearms, and Explosives (the ATF) monitors gun sales. It obligates sellers to comply with specific guidelines when selling arms.
Federal Firearm Licenses (FFLs)
Before you can legally sell firearms, you must acquire a license to do so. There are nine types of federal firearm licenses (FFLs), so check to be sure which one you'll need.
Compliance Recordkeeping
Once you have an FFL you must register each gun sale with the ATF and start maintaining records of each sale. Plus, the buyer must pass a background check in most instances.
Look for pawn shop management software that integrates with the ATF's database and provides digital A&D bound books. You'll also enjoy having features like fingerprint identification and automatic registration and recordkeeping of any firearm sold.
Federal vs. State Gun Laws
The tricky part about compliance is that state–not federal—governments record firearm sales and each has its own laws regulating ownership.
Federal Compliance
The federal government requires licensed sellers to run background checks and buyers to have licenses in transactions conducted as part of the seller's business.
However, gun purchase transactions between private parties can take place without that red tape. Gun shows provide a perfect example of this loophole in action.
As long I'm not selling you a gun as "part of my business," I don't need an FFL to do so legally. Nor would I need to run a background check on you, the customer. That is, unless state law prohibits it.
State Compliance
Many states enforce additional restrictions around gun ownership, on top of federal regulations. It's helpful to have a system that you can customize to ensure compliance with your state's unique legal code. If not, you should research the matter yourself.
Pawn Shop Inventory Categorization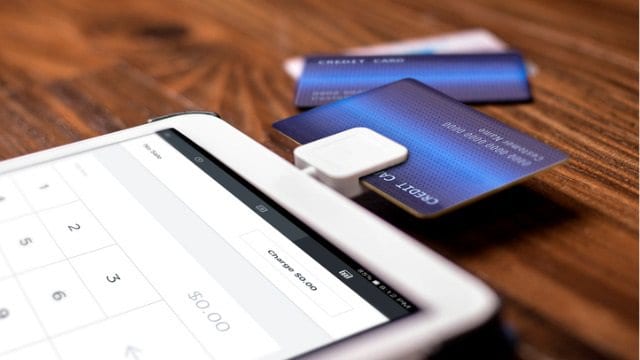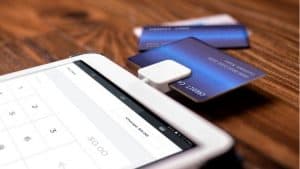 Your pawn shop might focus on pawned firearms, electronics, and instruments. Or, perhaps it mainly processes antique coins, jewelry, and precious metals.
Inventory categorization facilitates better merchandise organization and lets you check and confirm correct inventory levels faster. Moreover, customized inventory categories expedite your inventory audit process.
Without customized categories, you could have 500 items in a spreadsheet that are impossible to sort in any useful way. This would exponentially extend the time needed to complete an inventory audit.
Get A Free Quote
Fulfilling Special Item Requests
Many customers speak directly with pawn shop owners to request a specific item. The owner notes this request and will alert the buyer if that item shows up in their shop.
Managing these special requests gets complicated when done manually. Luckily for owners, many systems include features that manage this process for them. If your pawn shop receives many special item requests, it's smart to look for a POS system with those features.
Layaway Capabilities
Pawn shop customers often find an item they want, but don't have the money on hand to purchase it at that moment. If your pawn shop POS system includes layaway functionality, you can accept partial payment then set the item aside.
This gives the customer a set amount of time to return with the remaining balance due. Layaway features should also calculate the time remaining before the item goes back on the shelf. With that information, it can send automatic notifications to the customer when the layaway expiration date is nearing.
Which Pawn Shop POS Solution Would Work Best for You?
To select the right system, we recommend starting with a comprehensive list of system requirements that will meet your needs.
When evaluating a system, check items off that list as you go. That alone will help you shortlist the best systems for your needs.
The four systems above are our favorites and you should fully evaluate each. Bravo is a great option for shops looking to scale operations and grow, and a great option in general.
If you work long pawn shop hours (like a 24 hour pawn shop), sell unusual goods, or have unorthodox operating processes, consider PawnSnap for its customization abilities.
If you run a busy shop and efficiency is at the top of your requirements list, Moneywell and its vast feature set may be the right fit. Finally, if you essentially run a gun pawn shop, PawnMaster's compliance features should serve you well.
We recommend you continue your search until you find the perfect system; if you settle for "good enough" it could come back to bite you.