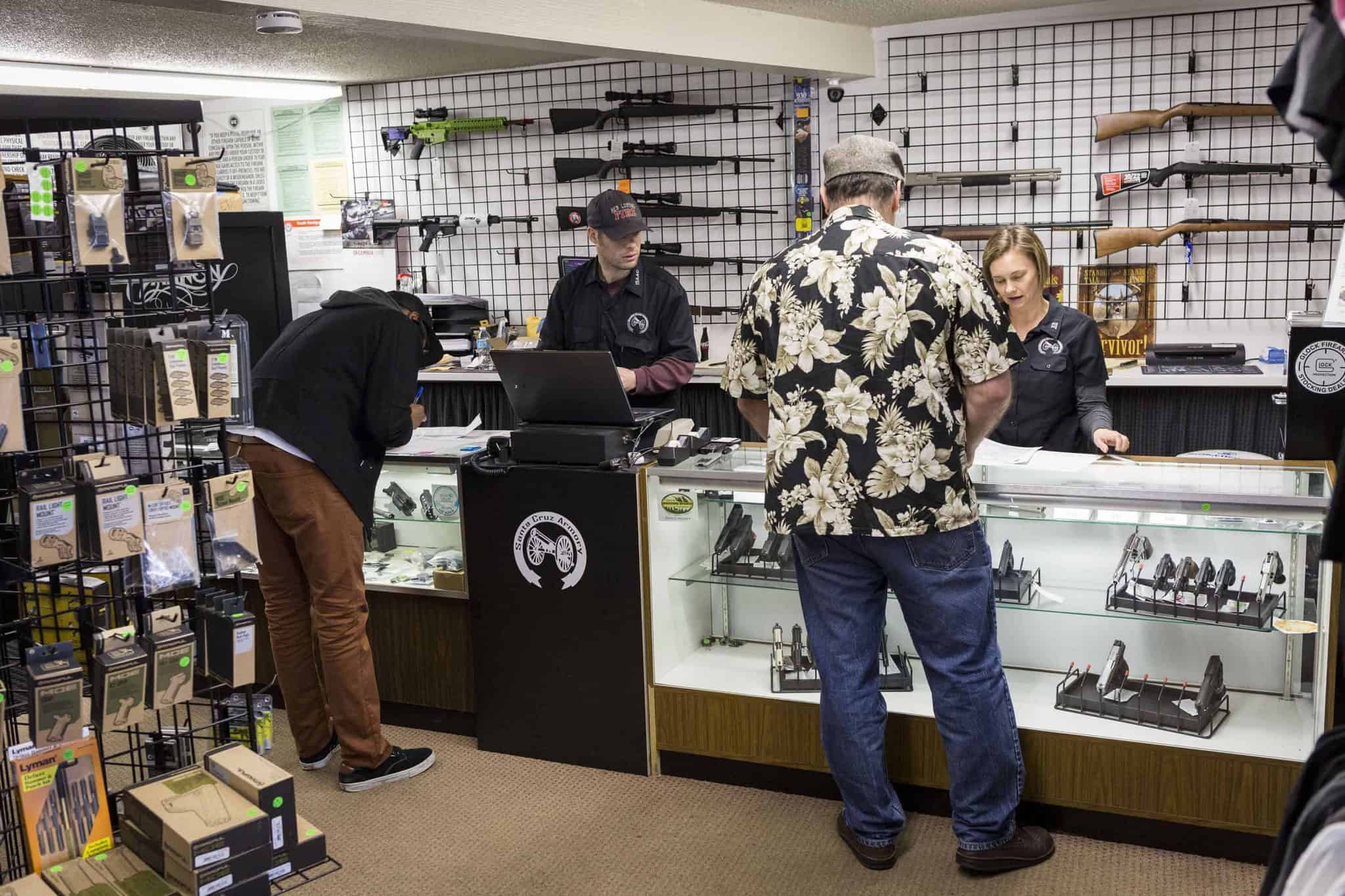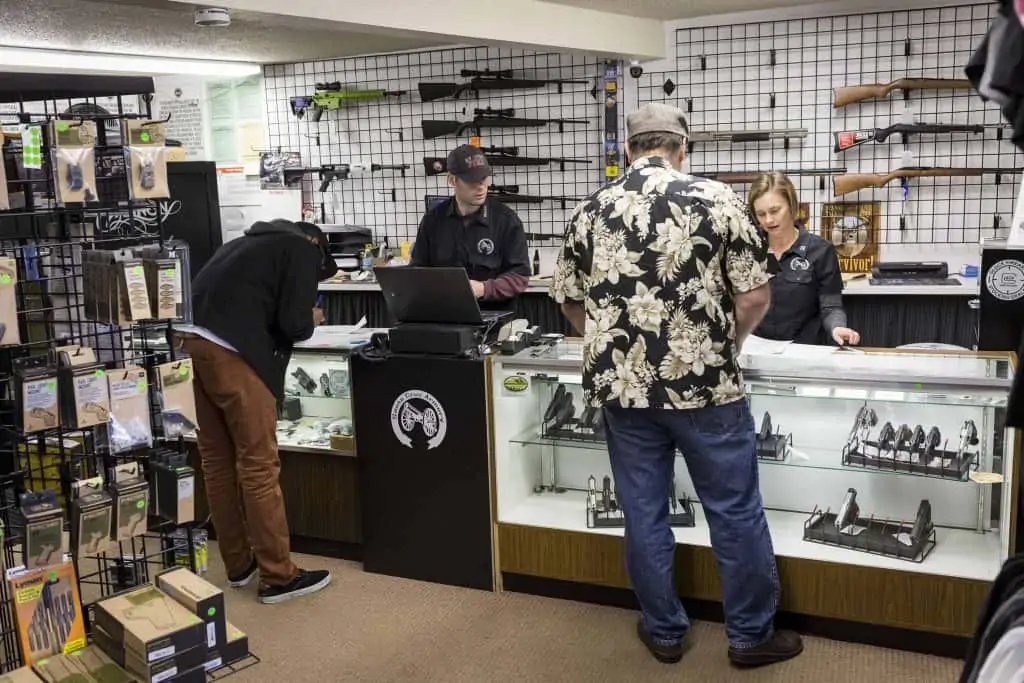 If you own or operate a gun store, you'll want the best gun store point of sale (POS) system available. Regardless of the type of merchandise you sell, you'll likely need specific features only offered in POS systems specifically made for gun stores.
Federal firearms licensed (FFL) dealers also must remain in compliance with multiple federal guidelines. The US Bureau of Alcohol, Tobacco, Firearms, and Explosives (ATF) regularly updates compliance guidelines. It's important to stay up-to-date with those to avoid penalties.
For example, it's absolutely necessary to maintain an accurate acquisitions and dispositions (A&D) book. This tracks all transactions and acts as a record used by the ATF to ensure compliance.
Some systems include built-in ATF-compliance features. These are great options for more diverse gun stores that must adhere to compliance (i.e. the majority).
Standard retail POS systems don't provide everything most gun stores need to grow. Gun stores require features—tailored to their specific needs—like automatically populating data and pricing. The system should also help organize events, memberships, and training sessions.
Gun stores face unique risks (i.e., potential fines and legal issues) and need capabilities that safeguard them from those risks.
The right gun store software solution should be intuitive and offer a friendly user-interface. Below we explore unique challenges gun stores face, review systems that overcome them, and provide guidance for evaluating your options.
Comparing the Best Gun Store POS Systems 
| POS SYSTEM | HARDWARE COST | SOFTWARE COST | PROCESSING FEES |
| --- | --- | --- | --- |
| | Quote-based | Quote-based | Quote-based |
| | Quote-based | Quote-based | Quote-based |
| | Will depend with the hardware component you require | From $39.99 | Quote-based |
| | Quote-based | From $92/month per user | $0 per-transaction gateway fees |
1. Best All-in-One Gun Store POS System: Trident 1 FFL

Trident 1 FFL—a cloud-based, OS-agnostic POS system—is built for gun stores. You get all the standard retail POS system features you'd expect, plus a load of FFL-specific capabilities.
True All-in-One Gun Store POS System
Trident 1 FFL manages the entire customer journey. Its marketing and CRM features bring in new customers. You can then automate everything from gunsmithing management and shooting range management to training sessions and firearm sales.
It's easy to keep customers engaged with a customer-facing app for scheduling training sessions, referencing appointment dates, and processing payments.
You can bring the customer journey full circle by allowing customers to renew memberships online. This generates recurring revenue and increases customer engagement, satisfaction, and brand loyalty.
ATF Compliance
Trident 1 tracks customers' purchase histories and eligibility, while delivering added compliance protection for pawn shops.
The system automates serial number tracking on each firearm you process, as well as A&D entries when necessary. It boasts an integrated ATF-compliant A&D book to facilitate overnight repairs. Plus, it features built-in A&D audit tracking.
System Mobility
Cloud-based mobility lets you bring Trident 1 to gun shows. This lets you create and update your A&D book from anywhere, at any time.
Website Integration
Trident 1 integrates with your website for online registrations, bookings, range membership renewals, etc. You can also integrate your website calendar to capture all this information, which flows back to Trident 1's database.
Training Features
Every new gun enthusiast needs proper safety and usage training. Trident 1 lets you offer training services and automates booking, scheduling, and online payment processing.
Users can create private or group classes, track participation and membership, and provide attendees with online training documentation.
Additional Gun Store-Specific Features
Trident 1 offers all the standard retail POS features you'd expect. More importantly, it delivers additional gun store-specific features not mentioned above.
These include customizable discounts for law-enforcement officials, military personnel, first responders, and more. Plus, it provides automated background checks, adding another layer of compliance protection.
Get A Free Quote
2. POS Built Specifically for Gun Stores: Rapid Gun Systems

Similar to Trident I FFL, Rapid Gun Systems is much more than a simple POS system. The solution provides near end-to-end gun store management capabilities, with a few exceptions, which we'll cover below.
Shooting Range Management
Rapid Gun Systems automates many aspects of shooting range management. These include automated tracking of rented firearms, multiple range management, and waitlist administration when all shooting lanes are full.
The system does offer membership management, but not as a built-in feature. Instead, it integrates with EZFacility, allowing customers to schedule, pay for, and reschedule lane times and training classes online.
ATF Audit Protection
The ATF commonly audits gun stores so compliance with ATF regulations is extremely important. Rapid Gun Systems' audit protection features ensure your audits are a breeze by preventing non-compliant information from entering the system.
NICS Background Checks
This is an area where Rapid Gun Systems falls short of Trident. Not completing the required National Instant Criminal Background Check System (NICS) process can result in heavy federal fines.
Rapid Gun Systems processes NICS checks but requires customers to complete paper forms. It's mostly a manual process. The company website cites its intention to incorporate electronic NICS signing into the system when the ATF allows it. However, Trident has been offering electronic NICS processing as a built-in feature for quite a while.
Customer Concerns
We read many user reviews that cite dissatisfaction around specific system features and company practices. Some claim the system is clunky and nonintuitive. This could be a problem for gun stores with high-volume shooting range traffic.
Others don't like the fact that Rapid Gun Systems charges additional fees for many features. Users feel these should be included out of the box given the system's price point. Fee-based add-ons include standard features like inventory management, the ability to change price tags, and third-party software integrations. Customer support is also fee-based, meaning users must pay to resolve system technical issues.
Get A Free Quote
3. The Best POS System for ATF Compliance: Stratus Retail


Stratus Retail is a retail POS system that can easily be adapted to meet the needs of gun store owners. Produced by Celerant Retail Commerce Software, it is a retail POS first and foremost, providing features that can be used by any retail store.
Stratus Retail caters to all types of retail businesses, from apparel and fashion stores to supermarkets. Because the system centers around retail capabilities, it's not built specifically for gun stores like Trident and Rapid Gun Systems.
However, you can add gun store-specific features for additional fees. So, instead of covering its entire feature set, we'll skip general retail features and discuss gun store-specific capabilities.
The Best POS Solution for the ATF Compliance
While not built specifically for gun stores (like Trident 1 FFL and Rapid Gun Systems) like some other options on our list, Stratus Retail is one of the most complete packages available. Created by Celerant Retail Commerce Software, this retail-focused POS is ideal for various range of retail business and offers gun store owners a number of features to help keep them in compliance with ATF regulations.
Stratus Retail can be used to handle payments, receipts, inventory updates, and other transaction data in real-time. It also tracks customer engagement and performance with tools to help retailers define goals, monitor trends, and react accordingly. The system is highly customizable and can easily adapt to the way a gun store runs its operations.
Some of the most useful gun store-specific features include fully integrated A&D books to track firearms history and automatic NICS processing for customers. It can even scan a customer's driver's license to verify identity against federal databases and automatically populate NICS forms with this information. The Stratus system is also capable of managing range reservations and tracking time per lane for shooters, making it easy to manage firearms-specific operations.
In addition to its POS capabilities, Stratus Retail also integrates with vendor catalogs. This helps staff quickly find the products they need without having to search through multiple screens or websites. It can also be used to generate purchase orders for vendor fulfillment.
A&D Books and ATF Compliance
Stratus offers fully integrated A&D books and automatically tracks and records every gun sale. It also produces backed-up ATF compliance reports and allows users to view the history of every gun sold. Plus, the system is updated every time the ATF adds or alters its guidelines to ensure consistent compliance.
Electronic Background Checks
Like Trident 1 FFL, Stratus Retail does allow users to electronically process NICS background checks. Customers can sign forms electronically and the background check process is completed in a matter of minutes.
Driver's License Scanning
You can scan customers' driver's licenses to confirm their identities against federal databases that track gun ownership and eligibility. This feature can be used to automatically enter information for background checks as well.
Range Management
Users streamline range management with features that let you create reservations, assign shooting lanes, and track range time per shooter. You can also track who is in your range at any given time with the system's driver's license scanning capabilities.
If you pay to add a Celebrant-built website for your gun store, you can also allow users to reserve shooting lanes online. However, payment must be received on-site.
Get A Free Quote
4. Simple & Easy to Use POS System: Winward Software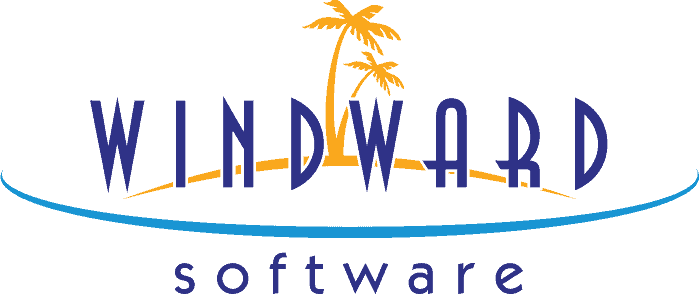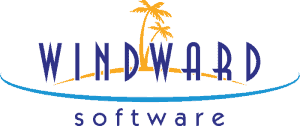 Managing a firearm business has never been easier than it is with the Winward software. As you will come to learn, the provider offers your business one of the best all-in-one POS solutions in the firearms and explosives industry.
One of the best in the industry
Windward Studios Core is a software development company that specializes in real time inventory control, point-of-sale (POS), invoicing, and accounting software systems for retail business and customer service industries. The firm is based in Penticton, British Columbia and maintains offices in Dallas, Chicago, Brisbane, South Africa, and the United Arab Emirates.
The vendor claims that the platform is fast and easy to use. They say it can allow users to create tailor-made templates and documents in under an hour. They have also built a robust set of tools to help users with the template creation process. These tools are called PODs and are portable snippets of objects in Microsoft Word and Excel that can be moved around and used anywhere in the templates.
They provide simple data integration capabilities. This enables users to pull data from a wide range of data sources and freely design documents for any audience. They can incorporate text, logic, charts and images to generate high-performance and high-quality output. The solution is designed to eliminate manual and repetitive tasks so that the team can focus on what matters most: serving customers.
Easy to setup
Like most modern docgen solutions, Windward Studio Core is an add-in for Microsoft Word, Excel, and PowerPoint. This means it only works in Windows, and that it will not run on Mac or online versions of those applications. Luckily, this is not an issue for most users.
The Winward gun store system features a versatile, integrated inventory manager, accounting module, and a full point of sale solution. Specifically designed for hunting stores and gun shops, this provider offers various firearm-specific features to offer, including:
General Ledger
Gain complete control over your firearms business with the Swift, error-free and simple solution offered by the Windward POS system. Unlike most of the best gun store POS systems, Winward features an integrated accounting platform. This solution has an array of tolls for automation, allowing you to enter, view, print and report data with ease.
From the Ledger Reports menu of this system, you will be able to collect and even summarize important business data. Additionally, the accounting software supports integration with the leading third-party services like CaseWare. You will also like the fact that the system offers customized and standard reporting capabilities.
Credit Card Processing
Winward features an integrated credit card payment processor for convenient, easy and fast transactions. Over the years, the integrated payments offered by this provider has been proven to offer enhanced authorization speeds. In this regard, processing card payments in your business will never take more than three minutes per transaction.
Additionally, this payment processor has been proven to reduce errors, and foster straightforward transactions. In addition to processing card payments, you may also use this feature to view transaction reports in your business in real-time.
Winward Software POS System Downsides
Though packed with industry-specific features, POS menus on this system are not so intuitive. As such, you may have a hard time learning how to navigate through the system.
Get A Free Quote
Before Choosing a Gun Store POS System (Buyer's Guide)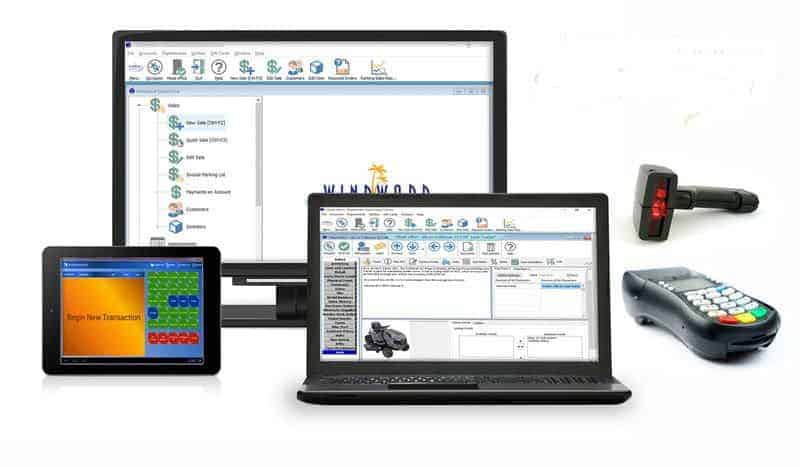 A gun and tactical gear shop POS system will make day-to-day management and operations in your store easier and more efficient. However, you must ensure that you get a software solution that is specifically developed for this type of business.
Being one of the most regulated industries, firearm sellers need to accurately track their sales for compliance purposes. In addition to customer relationship management (CRM), and inventory management capabilities, the system you choose should help you remain compliant.
If you are currently shopping for the best firearm store POS system, here are some of the considerations you need to make:
National Instant Criminal Background Check System (NICS)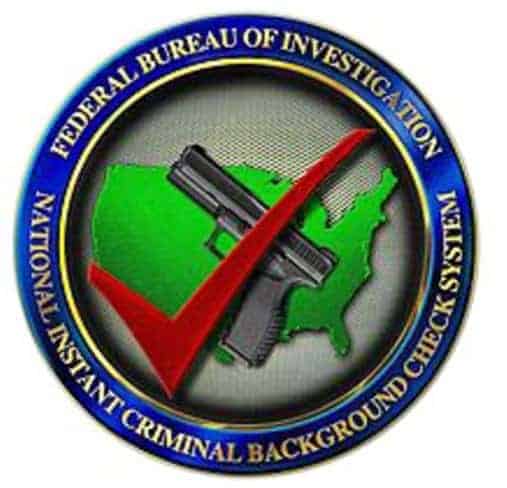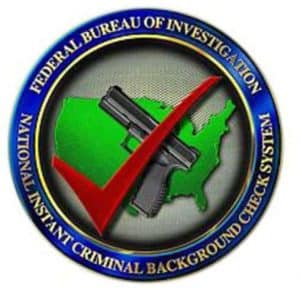 Before selling firearms, it is a requirement by the law for you to conduct a background check on your customers. In this regard, you should consider getting a POS system that has NICS scanning capabilities.
With such a feature, you can use the solution to check your customers' background through the relevant state point of contact (POC). In states that do not have POC, you should get a system that allows you to check customers' background through the FBI database.
ID Scanning
In some states, you will also be required to scan your customers' IDs. In this case, your preferred solution should be capable of scanning IDs and verifying whether the information is correct. Additionally, the system should be able to automatically retain ID information as well.
As you know, it is impractical for business owners to validate IDs against government agencies' database. As such, the POS solution should just verify that the customer's ID information format is correct.
Federal Firearms Transaction Record (ATF 4473)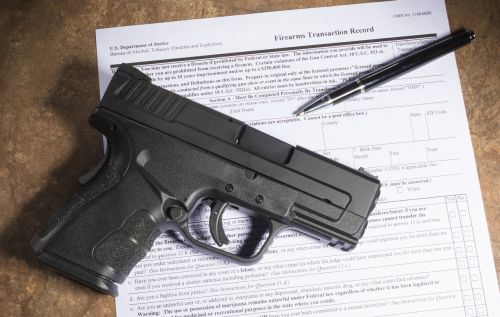 When selling a firearm through the mail or over the counter, you will be required to fill the ATF form 4473. Since this is a requirement, you should ensure that your preferred solution supports the same.
To begin with, the system should provide the customer with the necessary forms. The system should also collect the required customer information and allow you to file the form electronically.
National Firearms Act (NFA) Compliance
Some of the items you sell in your store are subject to NFA reporting. The best gun store POS systems can ascertain which of the items in your inventory are subject to this requirement.
Again, the system should make it easier and more convenient for you to fill the forms required for NFA compliance whenever you are transferring title.
Lost or Stolen Firearm Reporting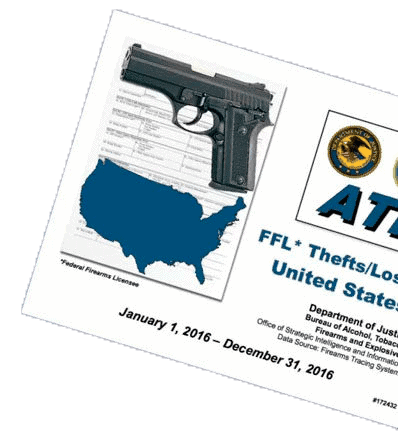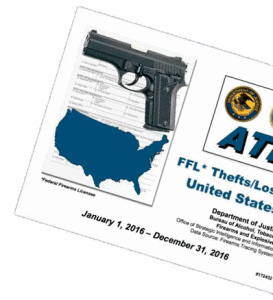 Firearm stores are also required any lost or stolen firearms. The inventory manager on your POS system should allow you to document stolen and lost inventory items.
In addition to decreasing inventory levels accordingly, the system should also allow you to fill the necessary notification forms. In such a case, the solution should also update the electronic bound book.
Security Camera Interface
A system that can integrate with the security camera system in your business will also come in handy. With such an integration, you will b able to link a video to each of the transactions you carry out through the PIS system in this business.
Over the years, this type of integration has been proven to enhance security and accountability in gun stores.
Special Orders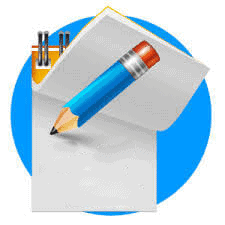 The system you choose for your business should be capable of accepting and processing special firearm orders. For instance, it should be able to keep track of customer deposits.
The system should also support order entry service integration. This way, it will allow the customers to place special orders as well as let the customers know when the orders are received.
Destroyed Firearm Reporting
Just as is the case with lost and stolen firearms, you also need to fill the required notification forms when firearm(s) are damaged. Additionally, the system should also be able to update the inventory level and the electronic bound book accordingly when this happens.
Local and State Forms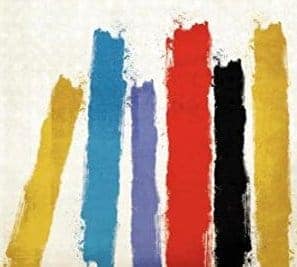 As you may be aware, requirements for firearm store compliance vary from one state to another. In some cases, the regulations may vary in different parts of a single state.
As such, it is advisable to check with the relevant authorities before choosing the right system for your business. All in all, the system you opt for should be capable of preparing the local and state forms required for compliance in your area.
Tax Calculations
Regardless if the state your business is located, the various inventory items you offer will be taxed differently. This being the case, your preferred firearm POS system should be capable of calculating taxes for different items automatically. Again, the system should also make it easier for you to prepare the required tax filing information.
Work Orders
Most fun shops are known to offer special services, such as engraving, bluing and repairs. If you offer such services, the POS solution you choose should be capable of tracking work orders for the various services.
The system should also allow the customers to post deposits and notify them once the work is completed.
Our Final Verdict
Many factors determine which POS system is the best for your store. Every store is unique, and some require more specific gun store features than others.
If your business revolves around training and you don't need ATF-compliance features, a general retail system could work. However, since the firearms industry is heavily regulated, systems that automate compliance checks are likely better options.
Unlike other retail or service-based businesses, gun stores face large fines for non-compliance. Consequently, it's worth investing in a reliable system that ensures 100% compliance to avoid unnecessary fines.
The safety of your patrons and the general public is at stake. Consider all variables and ensure you'll receive what you need to stay within the parameters of the law. Aside from that, look for the system that includes the features you need most based on your unique business model.