(Last Updated On: March 28, 2023)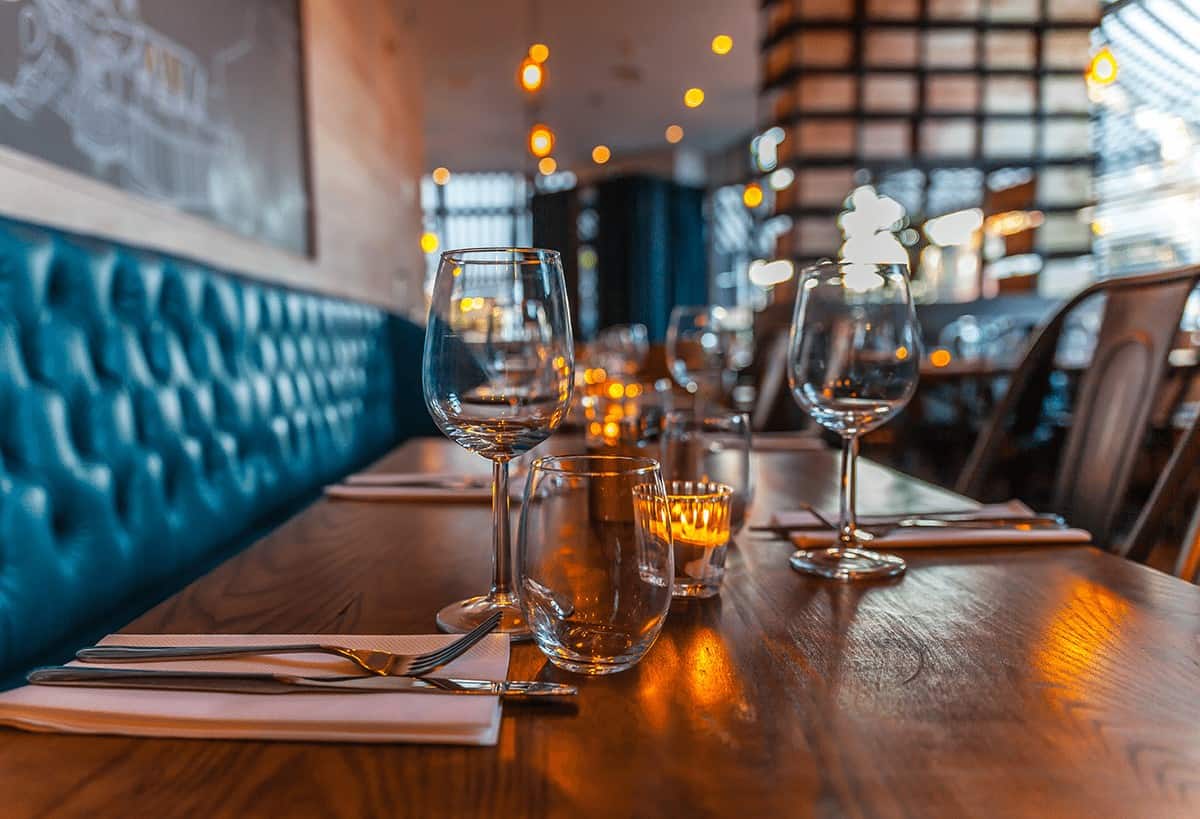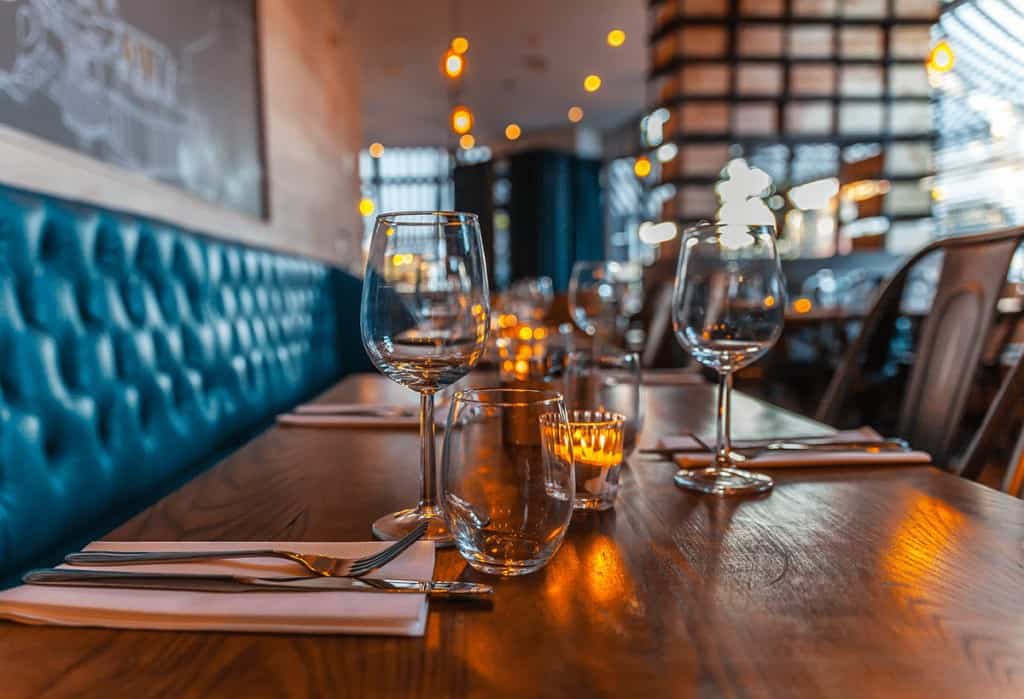 Wondering how to sell a restaurant? The answer is complex and multifaceted. The easiest way is to hire a business broker to handle the process for you. We'll touch on brokers below.
With or without a broker, you still have many boxes to check and tasks to complete. Most of them should take place far in advance of the sale. The actual act of selling involves placing an ad in the right publication and waiting for buyers to respond. The complexity in selling a restaurant lies in preparing it to be sold.
If you've decided to sell your restaurant, you want to do everything you can to make the process as easy and efficient as possible. You'll have to get the business ready for sale, market your restaurant appropriately, and find a qualified buyer who can purchase your restaurant at a price you're happy with.
First, you'll need to determine how much your restaurant is worth. This is often done through an appraisal.
Once you've determined the value of your restaurant, it's time to begin marketing. It is important to start by identifying your restaurant's Unique Selling Proposition, or USP. This will help you sell your restaurant faster and for a higher price.
Next, you'll need to update your business and improve your restaurant's appearance. This includes painting the exterior and interior, updating equipment, and sprucing up your kitchen.
During the process of selling your restaurant, it is also important to keep your staff on board. Having employees work for the new owners can make things easier in the transition, as they'll know how to run the business and have a strong relationship with your regular customers and vendors.
Finally, it is important to maintain confidentiality during the sales process. If your employees know you are planning to sell the business, they may be tempted to look for another job.
To avoid these problems, you should hire a professional broker to help you sell your restaurant. These professionals can market your restaurant, negotiate with potential buyers, write counteroffers and manage the contract process.
Planning can and often does start before a restauranteur opens their establishment. Then, they must grow its value, present it as a solid investment, and organize all financial and legal affairs.
The actual selling involves fewer steps than growing value and ensuring the restaurant is in appropriate condition to sell. These steps are necessary if you want to capture the interest of serious buyers.
Below we provide you with the most exhaustive, step-by-step guide to selling a restaurant you'll find. By the end, you'll have all the knowledge needed to maximize the return on your investment (ROI).
We'll start with steps to take before you open for business. We'll then carry you through to closing the deal and ensuring you receive the highest possible bid for your business.
Things to Consider Before You Open Your Doors
Some owners run restaurants because they are "foodies" and have a genuine passion for cuisine. However, they represent a small minority of restaurant owners. The majority open restaurants to make money.
While you can earn decent money selling plates or drinks, the real payday comes when you sell your restaurant. With that in mind, the first steps towards selling your restaurant start before you invest a single dollar.
Selecting the Right Location
This may seem like common sense, but we've seen many restaurants in out-of-the-way locations that simply don't make sense. Be sure to consider variables like the amount of foot and vehicle traffic that pass your location.
Is the location in an area visited by your target patrons? You don't want to open a fine dining restaurant in an impoverished part of town or a hot dog shack in a posh area. Nor do you want to open any business in the middle of nowhere. Look for a location frequented by your target clientele.
Finding a good location for your business can make the difference between success and failure. But choosing the right place requires more than just a property to rent or buy. It involves analyzing your area, reading about potential customer demographics and considering where competitors are located.
Target Audience: The first question you should ask yourself is what demographics you want to serve. This will help you narrow down your search for a location.
Proximity to your audience: This is important because you want to be in an area that is already supportive of your business. This could be an existing clientele in the area, or a growing community that supports your products and services.
Foot traffic: This is a huge advantage for certain small businesses, like convenience stores or restaurants. Be sure to visit the location several times during the day and see how the crowds ebb and flow.
Safety: This is a key consideration because you and your employees need to be safe. Check historical crime data to ensure that there aren't any issues that may impact your business.
Affordability: This is a crucial factor because you want to choose a location that fits into your budget and offers you the most benefits. You'll need to account for taxes, renovations, utilities, minimum wage requirements and economic incentives.
In today's economy, the location of your business is more important than ever before. Having a great spot that reflects your business's image and sends the message that you are professional, reliable and trustworthy will help you attract clients and customers.
Leasing vs. Buying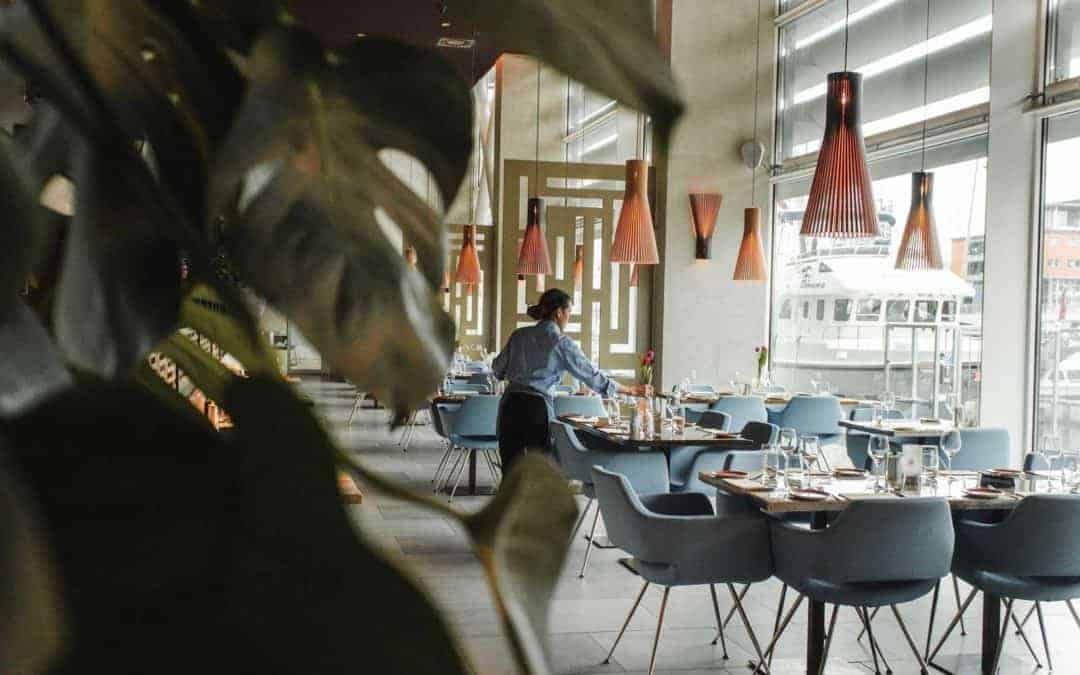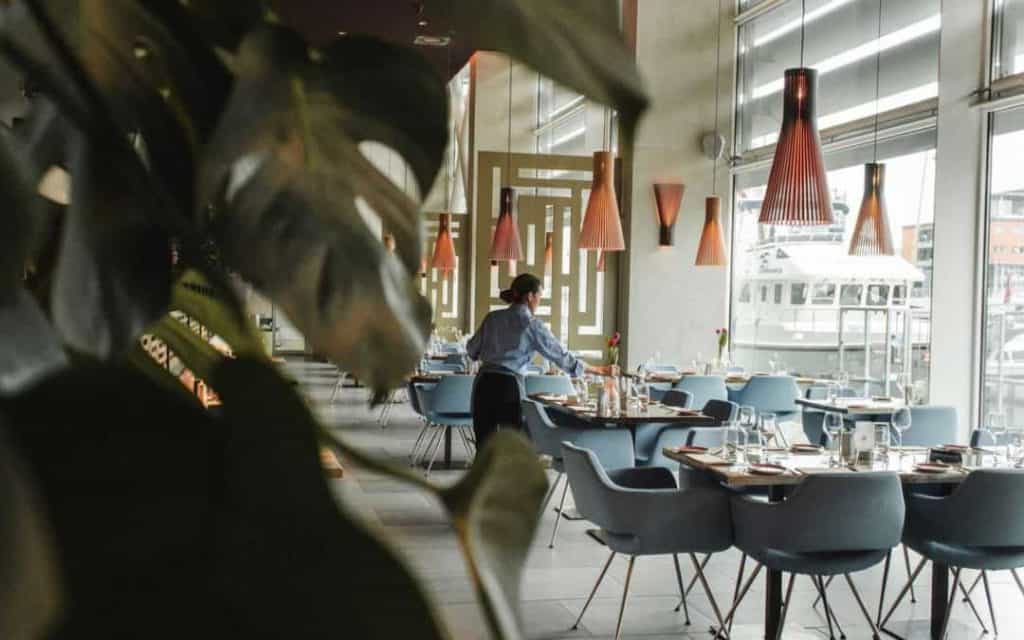 Most entrepreneurs opening a new restaurant lease a property and wait for their business model to prove successful. They work up to buying a space if they intend to own the restaurant for a long time.
Leasing lets you use your existing capital to upgrade your restaurant interior, exterior, and market your new business. It also reduces risk because if your business isn't successful, you won't have to sell a property.
Typically, restauranteurs who purchase a space have a track record of success and extensive experience in the restaurant industry.
Understand Your Lease Agreement
Commercial property owners aren't fools. They know how much their property is worth and—just like you—are trying to maximize profits. It's critically important to understand the terms and conditions of your lease.
Scrutinize the lease before signing it—every letter, number, and period. Consider hiring a lawyer to review and validate that the lease is fair to both parties. Ensure there are no clauses in the agreement that could prevent you from selling your business in the future.
PRO TIP: While evaluating a lease, it's helpful to speak with the property owner and clarify that you might sell at some point. Ask if the lease can be adapted to include a clause giving you the right to pass it to someone else if you sell. This will prevent potential headaches when you decide to put it on the market.
Form an Exit Strategy Before You Open
Before opening, form an exit strategy that defines factors that will trigger you to put your restaurant up for sale. How much are you willing to lose before you cut your losses and sell? What is your net profit goal?
Exit strategies are roadmaps to follow that eliminate the stress of later questioning whether or not you should sell.
If earnings drop below a specified point, you sell. If you reach your target net profit goal, you sell. This removes one more obstacle you might face in the future.
Invest in the Right Technology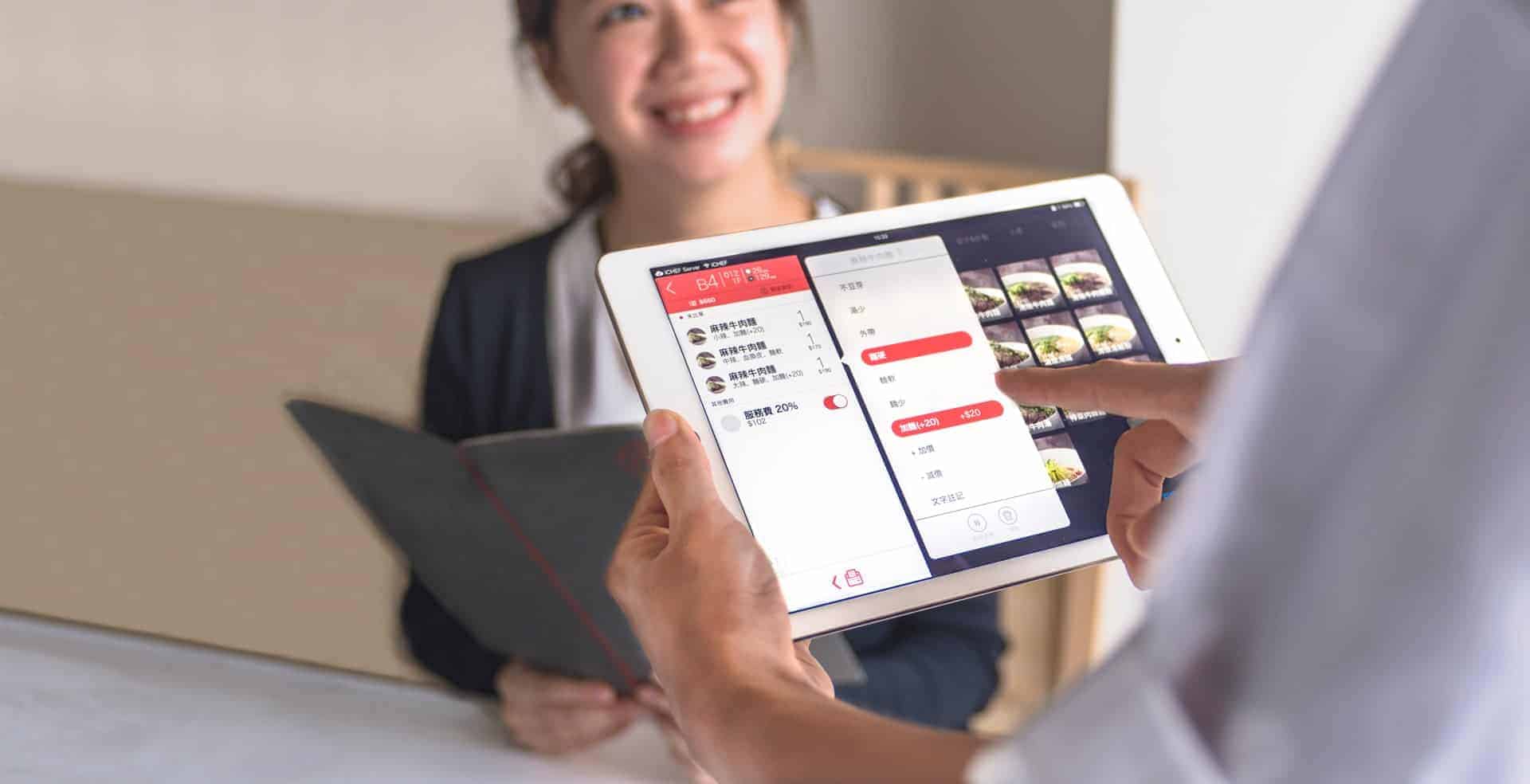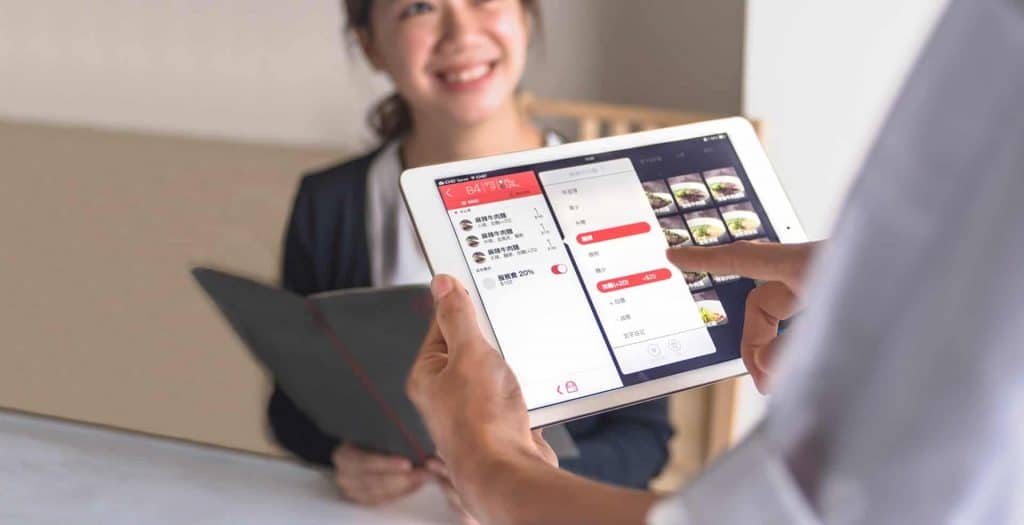 Restaurants need technology and software to operate. You don't want to manually track inventory or write receipts. Instead acquire a restaurant point of sale (POS) system that automates these and other processes, such as the checkout process.
Look for a POS system that includes reliable, built-in accounting capabilities. If it doesn't, be sure it integrates well with powerful accounting software so your financials are accurately tracked and stored. Reliable accounting software is a must because later on potential buyers will ask to see historical financial reports.
The right POS system will increase profits by increasing productivity. It will also come in handy when you're ready to sell because it will have tracked sales, revenue, costs, etc.
Potential buyers will want all that information so think ahead and invest in a POS system that handles that part of your business.  If you're unfamiliar with POS systems, learn more here.
You'll also want restaurant POS hardware such as, cash registers, kitchen printers inventory scanners, kitchen display bump bars, etc.
If you're not familiar with point of sale solutions, learn about the benefits of restaurant POS systems.
Building Value: Preparing for the Sale
When you decide to sell your restaurant, be fully prepared to justify the highest asking price possible. Considering the insights and taking the steps laid out below will ensure you're ready when the time comes.
Select the Right Time to Sell
The first step to selling is determining when to put your restaurant on the market. If you created an exit strategy, that would inform your decision around timing. If you've hit your net profit goal or alternatively your loss threshold, you should start planning to sell.
Also, consider the fact that unexpected life, family, or social events can change everything in an instant. These events can force you to put your restaurant up for sale with zero notice, so be prepared.
Enhance Curb Appeal
Start thinking about how your restaurant looks to passersby. Commonly referred to as "curb appeal," the appearance of your restaurant is quite important to prospective buyers. Is the sidewalk out front littered with trash? Are there cracks in your windows? Is the exterior paint chipping off? If so, this is the time to address those issues.
The same goes for the aesthetic inside your restaurant, which we touch on further below. Potential buyers should glance at your space and easily envision how it could look if they applied their design ideas.
Evaluate and Upgrade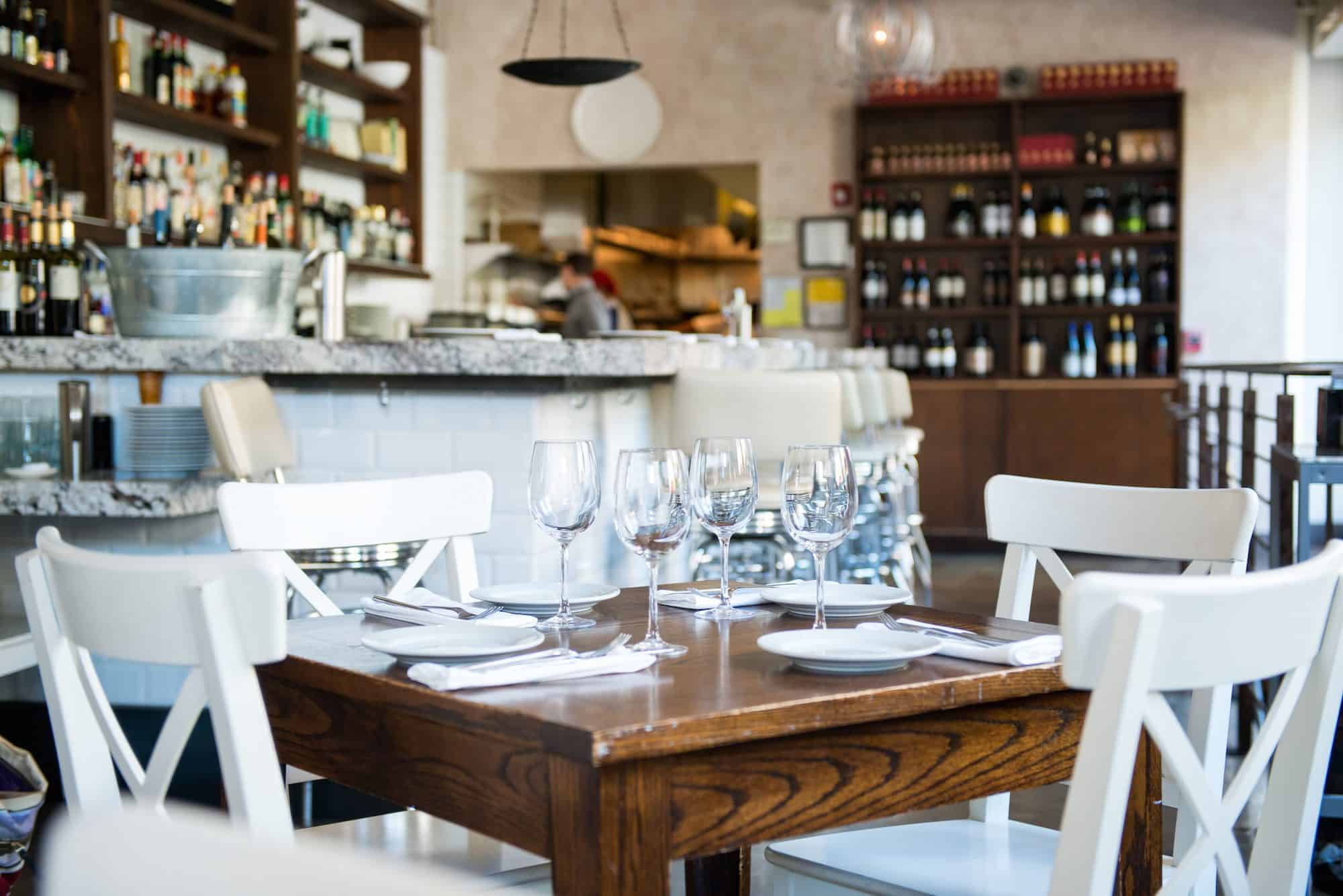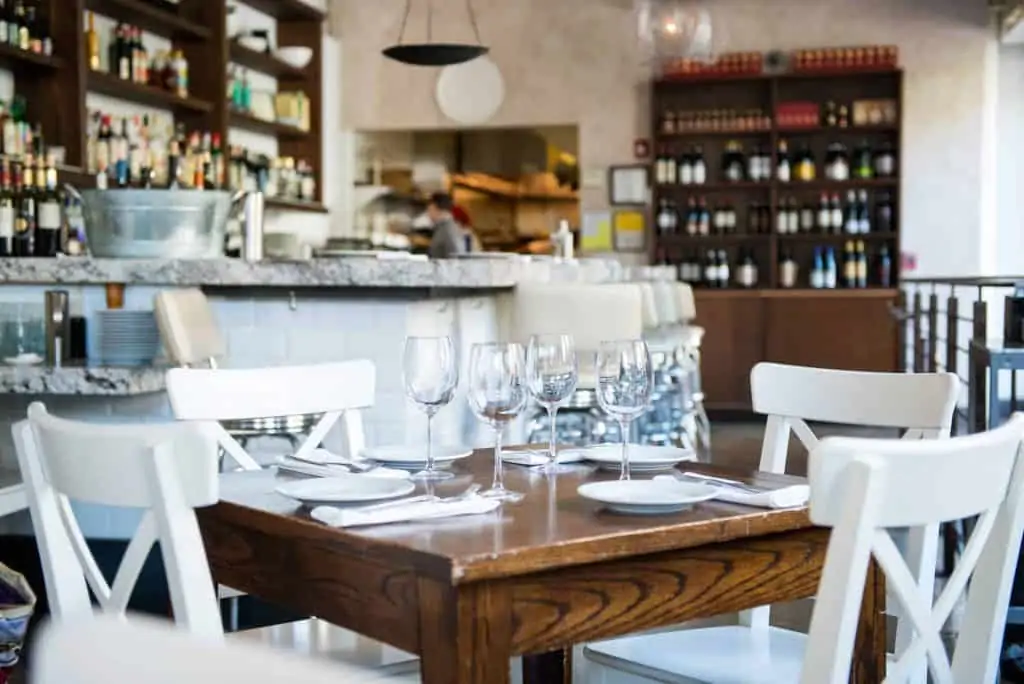 When the time comes to put your restaurant on the market, you need it in tip-top shape. You should be confident and ready to receive potential buyers and show them the value they'll be receiving. You can start by evaluating your entire operation and identifying what needs to be upgraded.
How to Evaluate the State of Your Restaurant
Here are some example questions potential buyers will ask themselves when they visit your restaurant for the first time:
Are the tables and chairs/booths clean, in good shape, and of high quality?
Is the dining area clean and aesthetically pleasing?
Is the underlying restaurant infrastructure up to code?
Are the heating and water pipes starting to rust or are they new?
Is the floor in good shape or does it need replacing?
Are the heating or air conditioning vents filled with aged dust?
Is the lighting pleasant and comfortable? Or does it feel like an interrogation room or a cave?
How clean does the kitchen appear? NOTE: they won't just take a cursory glance, they'll inspect nooks and crannies for accumulated grime.
How clean and solid/reliable is the kitchen equipment (freezers, stoves, hood fans, etc.)? Does any of it look like it needs replacing?
Are the bathrooms kept clean? How do they smell?
Additionally, they will already have researched other aspects of your restaurant. For example, they'll have checked out your social media presence and your website. If you have neither, it will impact their perception of your restaurant before you ever meet them.
Put yourself in their shoes and do an evaluation, asking yourself those questions, and being brutally honest with yourself. Make a list of things that need replacing and upgrade them to give potential buyers' a great first impression.
Upgrading Equipment and the Aesthetic of Your Restaurant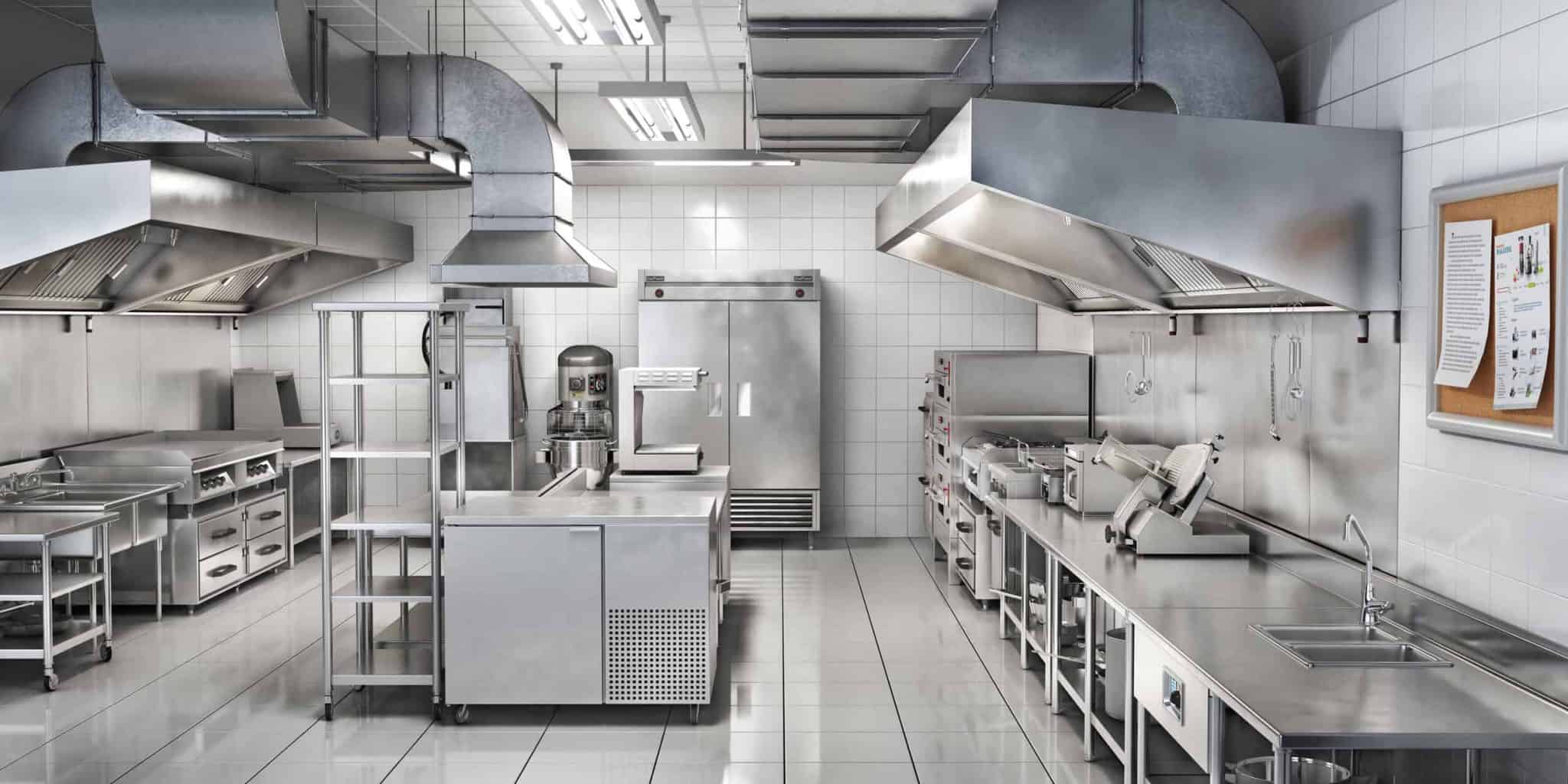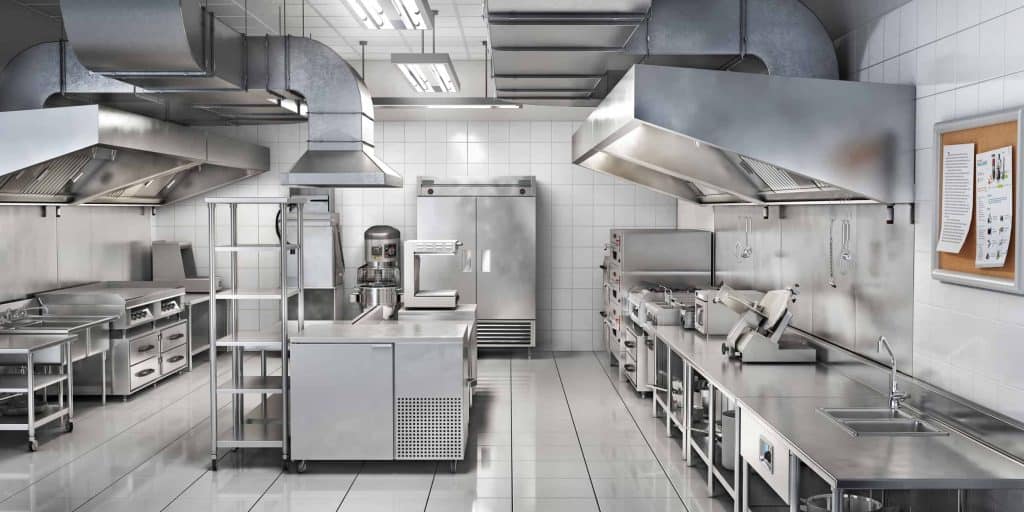 If you invest in some upgrades around your restaurant, you'll sell it for a higher price. The higher price will more than offset the cost of the upgrades. Why? Because the presentation of your restaurant is the first thing a potential buyer will notice when they visit your location.
If you've only been in business for two years, you'll have less to upgrade. If you've been serving plates for a decade and still use your original equipment, you'll need to drop more cash into your upgrades. Either way, it will be worth it.
The Impact of First Impressions
It's true, first impressions do count. Plus, a first impression only happens once, so you need to make each one a good one. The best way to do that is to upgrade equipment, technology, infrastructure, your online presence, furniture, etc.
It's not necessary to upgrade everything in your restaurant. Conduct a thorough evaluation of everything about your restaurant. Use your best judgment and replace what needs replacing.
Check Your Books Then Check Them Again
When potential buyers engage in discussions with you, they'll want to see your financial records. This helps them form more accurate forward-looking revenue projections, which is central to their interest in buying a business.
If you take the advice above and invest in solid accounting software, your books will be clean and easy to read. You'll be able to quickly provide them with any type of reports they request. We can't stress enough how important accurate bookkeeping is for restaurateurs entering the game with the end goal of selling.
Go Time: Putting Your Restaurant Up For Sale
With all preparations out of the way, it's time to put your restaurant up for sale and find the right buyer. This can be the most difficult part, or not, depending on a few factors. The most important of which is whether or not you hire a business broker to handle the heavy lifting.
Hiring a Business Broker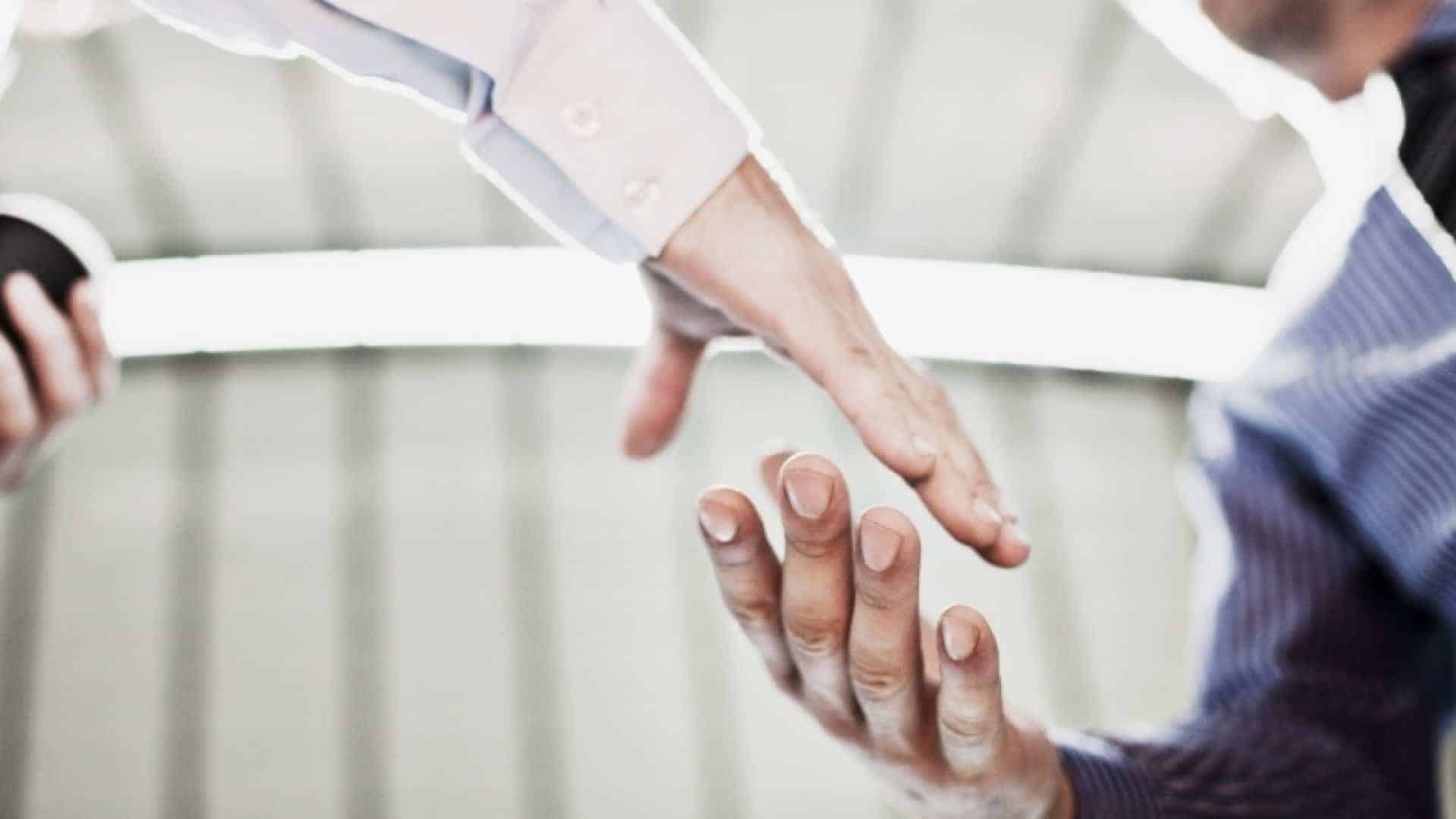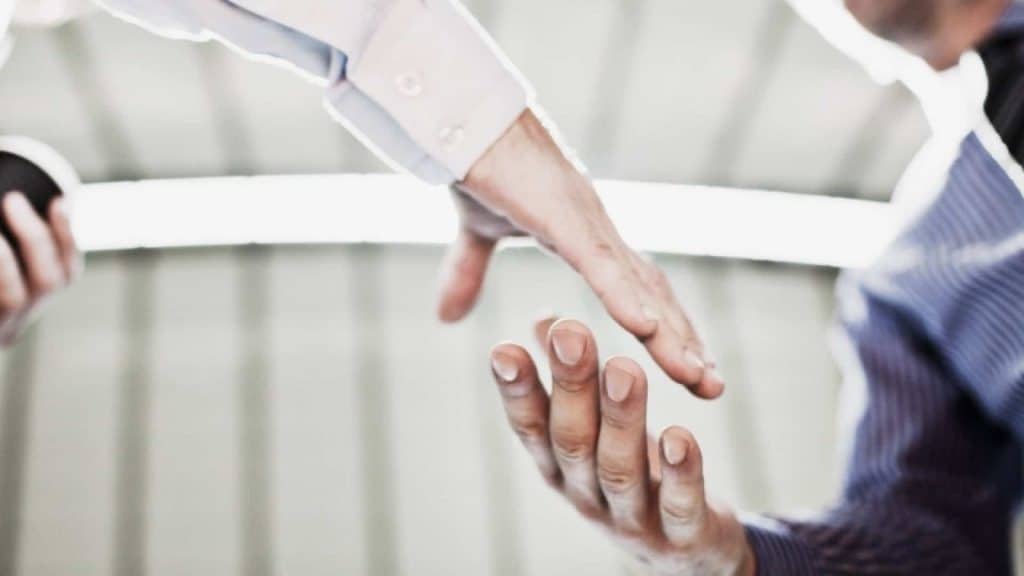 Regardless of how much experience you have in the restaurant industry, it's smart to hire a professional business broker. A business broker who specializes in restaurants has a network of contacts and potential buyers to tap into. Even if this isn't your first restaurant, you likely don't have the connections a broker has.
Brokers know who to speak to and where to look for buyers. They're members of various networks that are difficult to tap into unless you're in their circle.
Brokers can advise you on loads of factors that will determine your approach and your asking price. Many people feel hiring a broker isn't worth the investment because brokers do take a considerable commission.
However, let's say a broker takes 15% of your sale but manages to sell your restaurant for 30% more than you could. You make 15% more than you would by selling it on your own. Plus, they do most of the work, taking a large burden off your shoulders.
Think carefully before deciding you can do the job better than someone who's been trained to do that job professionally. Also, consider the time you'll save and stress you'll avoid by letting a professional manage the process for you.
Preparing the Correct Documentation
Selling a restaurant is complex and requires lots of documentation, up-to-date reporting and paperwork. The buyer needs all of this to make an informed decision and a savvy buyer will ask for it. It's important to have all this documentation in order and ready to hand out to potential buyers.
If you hire a business broker, they'll advise you on what to prepare in your particular context. If you go it alone, be prepared to share copies of most, if not all, of the following documents:
Monthly balance sheets
Local health inspection records and evaluations
Relevant licenses: liquor, sidewalk table occupation permits, etc.
Your rental or lease agreement
Expenditures, debts, investments, and other assets owned by the restaurant (assuming you've formed an LLC, your personal assets stay out of the picture)
Legal right-to-work documentation for all employees (if you're including your brand and current operations in the offer)
Any additional financial documents that are unique to your business
Keep Your Emotions Out of It
Even if you entered the restaurant business because you have a passion for exotic cuisine, you also entered it to earn a living. That should remain your principal focus throughout the entire process.
Becoming emotionally attached to your business doesn't play to your advantage. Don't become invested in the restaurant's future success (i.e., after you've sold it) and wait for the "right buyer."
Neither the buyer's history, reputation, nor what they do with the space once they purchase should matter to you. Once you sell, move on to your next project and don't look back—there's no reason to.
Negotiating
Assuming you hire a broker, they will become invaluable at this point. A good broker has extensive experience negotiating—they do it for a living. Leave the negotiation to them and be prepared to provide any and all documentation requested during the process.
If you're going solo, we'd advise you to research the art of negotiation. It's not easy for a first-time business owner to win a negotiation. It is easy for them to slip up and commit an error that could cost thousands of dollars.
If this is your first time, strongly consider hiring a broker.
Placing Your Ad
A broker will advise you on your options and how much each one will cost you. If you're determined to go alone, don't use Facebook Marketplace or any similar free site. Research the best sites—those with the best reputation and domain authority (I.e. trustworthiness) and post there.
Serious buyers only look at major sites. They never bother with social media or second-hand sites when looking for new investment opportunities.
Wrapping It Up
There are many steps involved in selling a restaurant, many of which you must start planning before you even open. Again, for those who don't wish to spend long hours and sleepless nights stressed out about the progress they're making, a broker is the way to go.
Trying to sell a restaurant on your own, without expert advice, is an uphill battle. Unless, of course, you happen to have opened a local gem with loads of name appeal. If that's the case, buyers will come to you. Unfortunately, most of us aren't in that situation and need help.
The steps above will guide you through your journey. But so will a broker. Either way, if you prepare, conduct due diligence, and have all your affairs in order, you'll sell your restaurant. Just remember, your earnings might vary considerably depending on whether or not you hire a business broker.