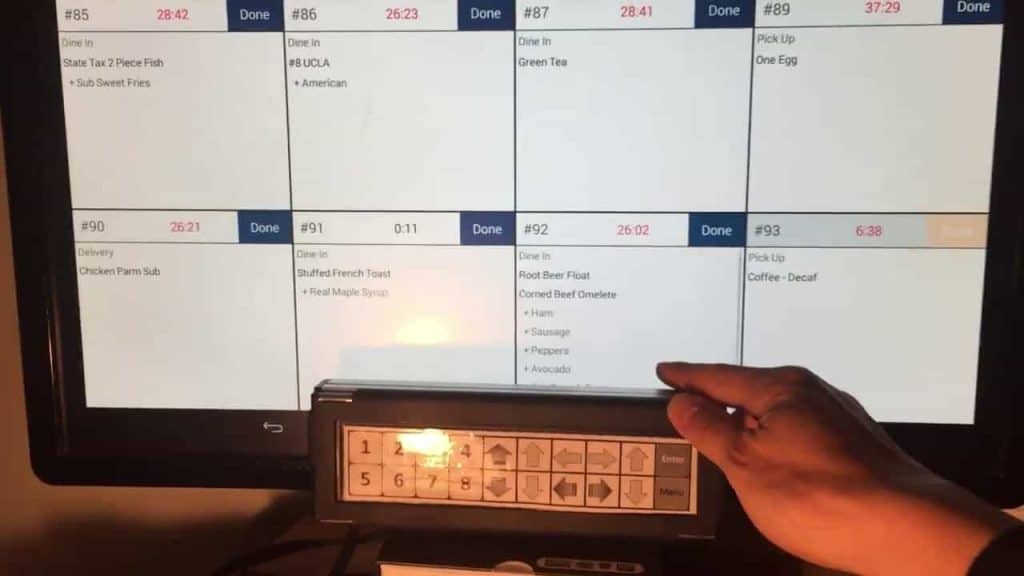 If you already know what a kitchen bump bar is, this article will provide you with helpful insight that will ensure you're using the right one for your restaurant.
If you don't know what a kitchen bump bar is but you run or own a restaurant, this article will bring you up to speed so you can make an informed decision.
A kitchen bump bar is part of a larger system commonly called a kitchen display system (KDS). A KDS is, in turn, part of an overall point of sale (POS) system.
We will begin with a high-level overview of POS systems, kitchen display systems, and then shift to discussing what kitchen bump bars are and why serious restaurateurs need to use them.
Then, we'll cover some of the top bump bar models to provide you with a view into what your options are and what is available.
What is a POS system?
An entire POS system consists of various peripheral hardware components—such as cash registers, barcode scanners, touchscreen systems, etc.
These hardware components function alongside POS system software to create an entire POS solution.
POS systems streamline payment and operational processes for retail stores, restaurants, the hospitality and entertainment industries, and many other types of businesses that process payment transactions on site.
There are many different types of POS hardware that you can leverage to streamline business operations. Not all of them are relevant to every business.
Here, we are focused on a central KDS component that is used by restaurants and other food and beverage businesses: the kitchen bump bar.
Before diving into bump bars, let's cover some basic information about kitchen display systems to provide you with context.
What Is a Kitchen Display System?
A kitchen display system is a collection of point of sale tools designed for use in restaurant kitchens.
They include a few standard devices that streamline the management and operational processes that restaurant kitchens use to maximize productivity and order accuracy.
Standard KDS components include kitchen display bump bars, kitchen printers, and kitchen buzzers.
All of these components work together to form your KDS and ensure that your restaurant kitchen is operating at full capacity and optimal efficiency.
What Is a Kitchen Bump Bar?
A kitchen bump bar is a small keyboard that allows kitchen staffers to see orders in the queue and shift their order in the queue if necessary.
They are typically programmable, meaning you can configure them to meet the specific needs of your business.
When an order is shifted in the queue, it is "bumped" up in the waiting line, hence the name.
The kitchen bump bar is connected to the overall kitchen display system and is typically placed alongside a monitor so you can see orders in the queue.
You then use the bump bar to shift orders around, close them and mark them off the list of pending orders, and generally keep your order queue organized.
Who Needs a Kitchen Bump Bar?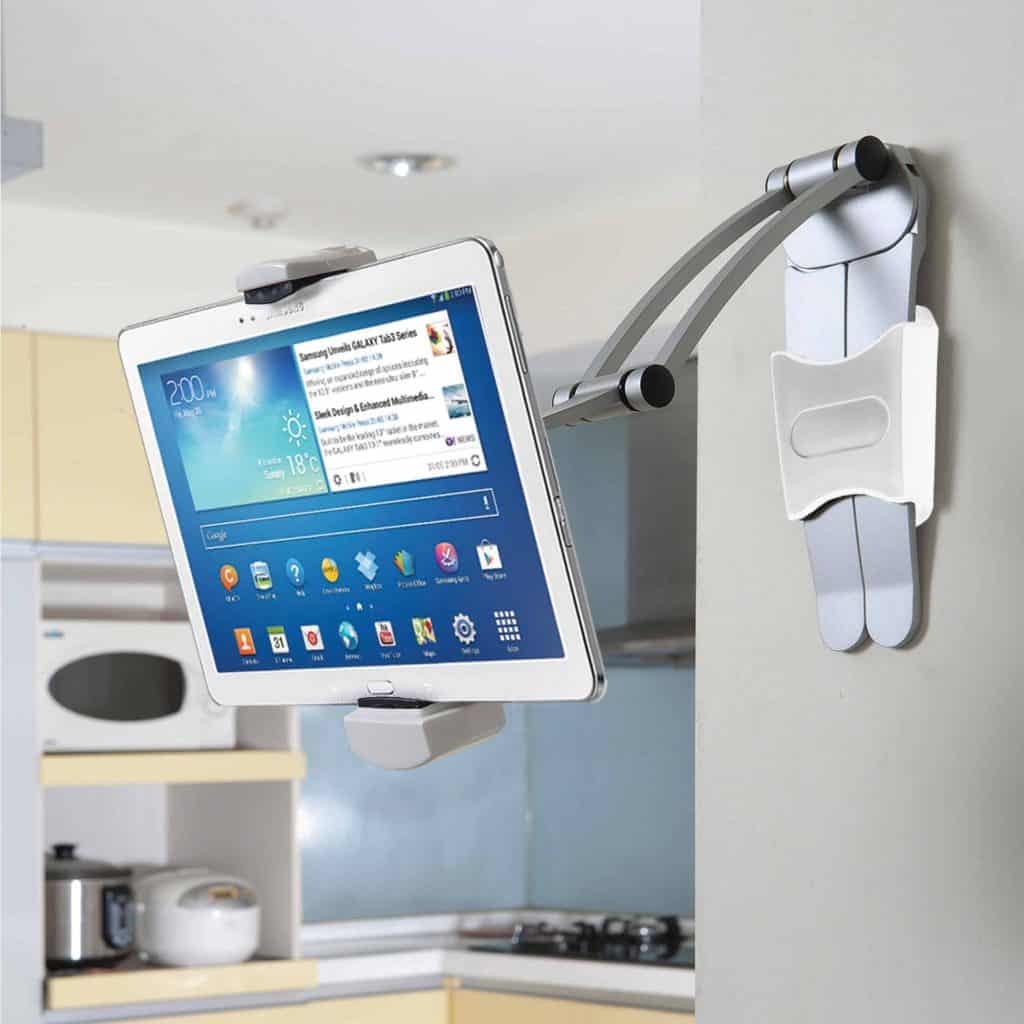 Kitchen bump bars are handy to have if you run or own a fast-food restaurant. They are also commonly used by restaurants that incorporate self-service, as well as register-based establishments.
Orders are taken by those working the cash register, then appear in the kitchen in the queue, which is managed by the kitchen bump bar.
When orders are sent to the kitchen queue, chefs, cooks, and other kitchen employees can view them instantly.
When an order appears, employees in the kitchen can use the bump bar to delete, re-order, recall, or otherwise modify the orders.
We typically see the following types of businesses—in addition to those mentioned above—use kitchen bump bars:
Restaurants in general
Bars
Cafes
Coffee shops
Food trucks
Pizzerias
Ice cream parlors
Bakeries
Delis
Tea shops
Benefits of a Kitchen Bump Bar
Using a kitchen bump bar delivers many benefits to users. They allow staffers to quickly navigate pending orders and allow for better collaboration and coordination between front of house staff and kitchen staff.
Because using a kitchen bump bar helps to streamline kitchen operations, they help you satisfy more customers and serve more guests during a shift.
Fast food restaurants that leverage drive-through ordering often receive great benefits from using kitchen bump bars.
Below are some benefits that users enjoy using kitchen display bump bars.
Decreased service times and increased efficiency in delivering orders to customers
Improved communication between front of house staff
More accurate orders delivered every time
A better customer experience delivered to your patrons
Better data storage around past orders and wait times
Insight into performance to help you constantly improve your service
Higher levels of employee satisfaction due to automating manual processes
Top Models of Kitchen Bump Bars
There are many kitchen bump bars on the market. Their features and capabilities vary, so it is important to do your research and first identify your needs. Then select a kitchen bump bar set that meets those needs.
Below, we cover a few of the most popular kitchen bump bars to help in your decision-making process.
1. QSR Automations KP-9000 Bump Bar ۞ [TOP PICK]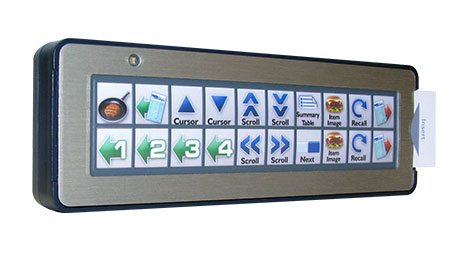 The KP-9000 is one of the more popular options from point of sale hardware manufacturer, QSR Automations.
Its predecessor—the QSR Automations KP-7500 Bump Bar—laid the foundation for the 9000. Indeed, the KP-7500 is still a viable option for many businesses (see below).
The KP-9000 is wireless and connects to the overall system through Bluetooth technology. This makes it very flexible to use as you can place it where you need it at any given time. Plus, its Bluetooth Low Energy signal makes this kitchen bump bar extremely power efficient.
It is built like a tank and can withstand very harsh, hot environments that are typical of restaurant kitchens. This is important because kitchens can become war zones at peak rush times.
Additional Features of the KP-9000
Wireless Bluetooth Low Energy
Grease, moisture and heat resistant
Secured metal top and sealed design for longer life
Three-year limited warranty
Low Battery Indicator
Activity light to show immediate response
Coated circuit board
Programmable scan codes
20 Keys
Multiple mounting options
Rated for 30 million pushes per key
Customizable overlays, easy to implement without the use of tools
2. QSR Automations TB-1000 Bump Bar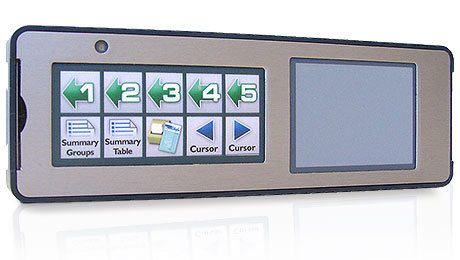 The TB-1000 Bump Bar is a more cost-effective alternative to the KP-9000 and the KP-7500. But that doesn't mean it skimps on features.
It allows users to replace their touchscreen with a kitchen bump bar that includes its own touch functionality.
It delivers a 10-key keyboard connected to a touchscreen that combine to make a super flexible kitchen display system tool that solves the needs for many restaurateurs.
Additional Features of the TB-1000
Grease, moisture and heat resistant
Secured metal top and sealed design for longer life
USB Connection
Three-year limited warranty
Coated circuit board
Activity light to show immediate response
Compatible with QSR's xCeed, eXpert, and MP9 controllers
Programmable scan codes
Glide touchpad
Multiple mounting options
Audio beep for notification of new orders
Rated for 30 million pushes per key
Customizable overlays, easy to implement without the use of tools
3. Bematech KB9000 Kitchen Display Bump Bar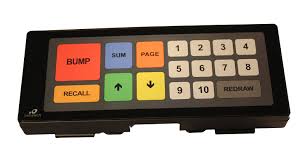 Not to be confused with the KP-9000 mentioned above, Bematech delivers the KB9000, which is full of features that allow kitchens to operate smoothly and keep customers satisfied.
It is very user-friendly and highly programmable, allowing you to configure it to a great degree. Users can even move keys around, determine key dimensions to present larger keys for commonly used functions, and more.
The durable casing and high level of configurability of the KB9000 are the primary reasons that landed it on our list.
Additional Features of the KB9000
Projected capacitive touch operation
Easily interchangeable legend sheet
User customizable legend sheet with advanced user-friendly software
Flexible layout: number of keys, key dimensions, and key locations
USB and PS2 keyboard interface
Audio and visual feedback
4. Bematech KB1700 Kitchen Display Bump Bar

The Bematech KB1700 is perhaps the most popular and widely used kitchen display bump bars on the market.
It is built to withstand the harshest kitchen conditions and continue functioning flawlessly. That is partly because it is built with top quality, stainless steel dome disk switches that have a lifespan of over three million cycles.
Plus, it is encased in a highly durable hard plastic shell that is resistant to ultraviolet rays, so color fading is never a problem.
All of the above, combined with its price tag, make the KB1700 as popular as it is, and a great choice for those restaurants that need high durability in a bump bar.
Additional Features of the KB1700
All 17 tactile keys are programmable, including up to 1800 characters per key
Includes powerful Windows-based programming utility
Create program layout for multiple keypads – programming utility saves templates in data files
No programming accessory kit, TSR program, or battery required
High quality, stainless steel dome disk switches last more than 3 million cycles
Standard computer 101 keyboard output data format
Data set includes all alphanumeric, control, function and optional international output codes
True keyboard wedge function, operates with or without computer keyboard
Available with PS/2 or USB Communication interface
I/O ports allow daisy-chaining of other input devices
Internal beeper
Various legend sheet options available
Ready to Shop for Your Own Kitchen Bump Bar?
Now that you know more about kitchen bump bars, it's time to start shopping for your own.
When conducting your research, you should take advantage of reviews that provide recommendations for the best POS hardware and POS systems. Those recommendations are based on your business type and unique needs.
Plus, many of these sites can generate a discount for you when you finally purchase. For example, POS Quote offers recommendations as well as discounts of up to 30%.
Simply fill out our form to receive a free quote and up to 30% off on your new POS hardware and system.
The following two tabs change content below.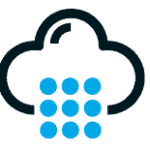 The staff at POSQuote.com is composed of industry professionals, experts, and current business owners. Through extensive research, we compile buyer's guides and review the best POS systems in the industry.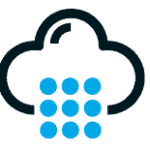 Latest posts by POS Quote Team (see all)