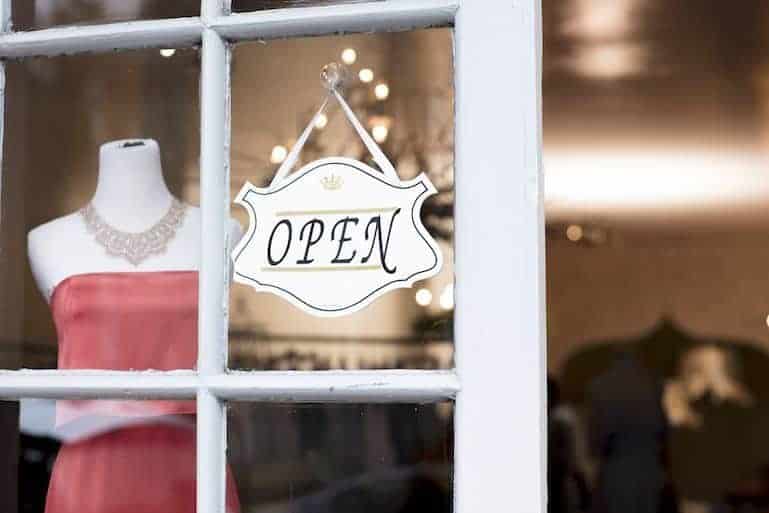 The best bridal shop point of sale system (POS) should help you deliver exceptional customer service while enhancing efficiency and boosting sales at the same time. Your preferred software solution should also be specifically designed to meet the common challenges faced by bridal shops.
For instance, it should be suited for the bi-annual buying cycles, long manufacturing lead time as well as the complex color, size and style focusing in the shop. Again, the solution should offer you the adaptability and flexibility you need to succeed in this competitive business landscape.
If you are shopping for such a system, you should consider such aspects as the inventory matrix, customer, employee, and order management. Reviewed below are the top three bridal POS systems you should consider.
The Best Bridal Shop POS Systems
System
Starting Software Costs
Hardware Costs
Key Features

Our pick!

$99/month
Pricing varies
Uses a scheduling software SmartBook that increases appointments and reduces cancellations

Quote based
Quote based
Specifically optimized for handling special events, proms, and weddings

$25/month per
user
Quote based
Simplifies payments, inventory, and store management
Get A Free Quote
1. The Best Bridal POS System Overall: BridalLive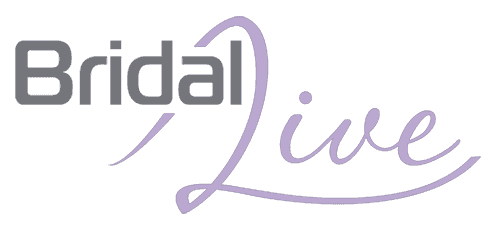 BridalLive offers an all-in-one POS solution for Bridal boutique shops. As you will come to find, this solution is flexible enough to accommodate seasonal changes within your business. According to the provider, the bridal shop POS software is specifically tailored for the formal wear industry.
As such, the system is packed with all the capabilities you will need to ring up anything, ranging from special orders and quick sales to layaways. With regards to flexibility, the system allows you to have customized sales agreements for each order type you process.
BridalLive is a point of sale (POS) system that automates tasks, tracks sales and enables store owners to get an overview of their business. It also offers automated marketing and inventory management features.
Bridal Live is an ideal solution for bridal shops because it's a mobile-first, digital experience that reinforces your brand and increases customer engagement. This means your shop can boost overall profitability and work smarter, not harder.
Integrated with QuickBooks Online, BridalLive's advanced-planning tools provide instantaneous cash flow outlook and allow shops to analyze what-if scenarios to eliminate surprises and make business decisions that drive growth. This is an easy way to grow your business and stay ahead of the curve, no matter how busy your schedule!
Inventory Managers for Your Bridal Shop
To improve the accuracy of your inventory, it's essential to select a POS system that's capable of keeping track of each item as an independent SKU. This will help you keep accurate records of all items that are in stock, including the type, color, and size that you have available.
Wedding Party Tracking
The right POS system for bridal shops should be capable of storing important information about customers, such as their bridal party members' names, phone numbers and email addresses. This will help you give your clients the best possible service.
Appointment Booking and Scheduling for Your Bridal Shop
The POS system you choose should be able to manage appointments and track cancellations in real time. This will ensure that your shop is able to ring up as many appointments as possible while reducing your staff's wait times. It should also offer a centralized view of all appointments and be able to send appointment confirmations by text and email.
Other capabilities bridal shop owners have come to like about this software include:
Scheduling
The scheduling feature on this system will help you get more appointments while reducing cancellations at the same time. To begin with, the system features a brides' book for appointments that are integrated into your business website. The information collected by this book is directly uploaded to BridalLive.
To simplify scheduling even further, the software is equipped with SmartBook—a powerful scheduling feature. The system also allows for flexible fitting room set up and employee schedule. You will also like the fact that the software supports Google Calendar and iCal integrations.
Inventory and Ordering
In order to simplify operations, the software comes preloaded with thousands of bridal shop products. Again, the solution offers an intuitive display of the inventory that displays the elegant dresses and accessories in your business beautifully. With this solution, you will also be able to send purchase orders through email.
Auto-Marketing
Automating business management tasks is one of the benefits a good POS system has to offer. Additionally, the BridalLive bridal POS system is known to automate marketing in your shop. In this regard, the software automates text and email message appointment confirmations and reminders.
The system also features drip email marketing capability. This feature is meant to unlock hidden revenue. The system also has texting and web form tools to help you get more leads.
Get A Free Quote
2. The Best Web-based POS System for Bridal Shop: Everywhere Bridal

Everywhere Bridal is one of the best bridal shop POS systems today for a reason. The provider offers intuitive and state-of-the-art web-based POS software for bridal shops, Special Occasion shops, and prom shops. Having been designed for such retail outlets, the software is packed with an array of beneficial retail capabilities.
Some of the features and capabilities that make Everywhere Bridal stand out from other bridal shop software options to include:
Event Management Optimization
In addition to its remarkable retail capabilities, the solution is optimized to handle special events, proms, and weddings more efficiently. To begin with, the software is capable of relating a group of customers by a common event. The system also includes an event data and time, which is the deadline your shop should be working with while planning an event.
The software allows you to look up events by the members' email, phone or name. This displays what the members have purchased as well as the balances due by the event date. This has been proven to help bridal shop owners with cash flow forecasting. The software also supports the handling of partial payments or deposits.
Pickup/Layaway Inventory Management
With this solution, the arriving products and services purchased for layaways and those for special orders are considered to be Pickup Inventory. As you may be aware, such merchandise will take up valuable space in your store and puts a strain on the cash flow. This being the case, the everywhere bridal shop POS system will help you know:
The customers who have been notified and when
Current balance for the various layaway customers
How long the product has been waiting for the pickup
Product6 availability and whether it has been taking.
Such capabilities are meant to simplify inventory management, especially for the layaway and pick up inventory items.
Debutante/Prom Event Management
This capability makes it relatively easy for you to track customers grouped by an event in your shop. In this case, the software makes it possible for you to register members who are to attend an event, such as a wedding. You will also be able to track gown styles and colors that have been sold to members of an event from your shop.
Get A Free Quote
3. The Best Bridal Shop Integrated Payment Solution: EVO Payments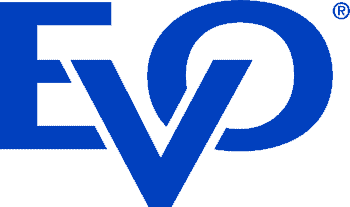 The EVO payments international provider is renowned globally as one of the leading payment services and technology providers. Over the years, the provider has been offering a range of reliable, innovative and secure solutions to its merchants. It currently serves thousands of mid-sized and small enterprises across the globe.
The bridal boutique shop POS solution by this provider is equally appealing and beneficial for different players in the industry.
EVO Payments is a leading payment solutions provider, offering a wide range of reliable solutions to merchants around the world. With a global network of partners, EVO provides merchants with a range of services that are designed to help them increase their sales and streamline operations across different channels.
EVO's POS Systems and In-Store Terminals
EVO offers a wide range of in-store payment terminals and processing options that include both traditional and tablet-based terminals. They also offer a number of other options such as mobile payments, gift and loyalty programs, data reporting and analytics, and cash advances.
Their gateways are highly customisable and can connect with over 50 different ecommerce platforms. These solutions are ideal for small businesses looking to sell online. They are also a good option for larger merchants who require a more sophisticated system.
Marketing and Customer Data Reporting
Evo's online customer data platform allows businesses to access important information about their customers, including spending patterns and demographics. This data can then be used for marketing campaigns and other business needs.
Credit Card Processing
EVO's credit card processing services include a number of different options for merchants to accept cards, including traditional terminals, virtual terminals, tablet-based terminals, and smartphone applications. They also offer a number of different payment options such as gift and loyalty cards, cash advances, and international payment processing.
EVO Payments has a large network of resellers and independent sales organizations that provide varying pricing, contract terms, and product offerings. This means that many merchants have mixed experiences with the company. Unfortunately, a significant portion of these merchants have complained about steep cancellation fees, held payments, and hidden charges that are often buried in monthly statements.
Simplified Operations
The EVO POS terminal solution is meant to simplify various processes in your bridal shop, including payments, inventory as well as overall store management. This solution makes it possible for you to manage your store from virtually any device through the cloud.
With a network of solution providers, EVO Payments ensure that you get the best POS deal possible. The provider essentially offers mobile payments, customer management, reporting, and analytic capabilities. Again, the provider offers fully integrated terminals for optimal flexibility, scalability and built-in PCI compliance.
On-Time Approvals
EVO Payments offers a streamlined onboarding process for your bridal shop. With such a solution, you can accept payments securely and in no time. The on-time approval capability is capable of collecting, storing and retrieving applicant information. This allows for precise decision-making with minimal paperwork in your business.
Get A Free Quote
Things You Need To Know Before Choosing Bridal Shop POS System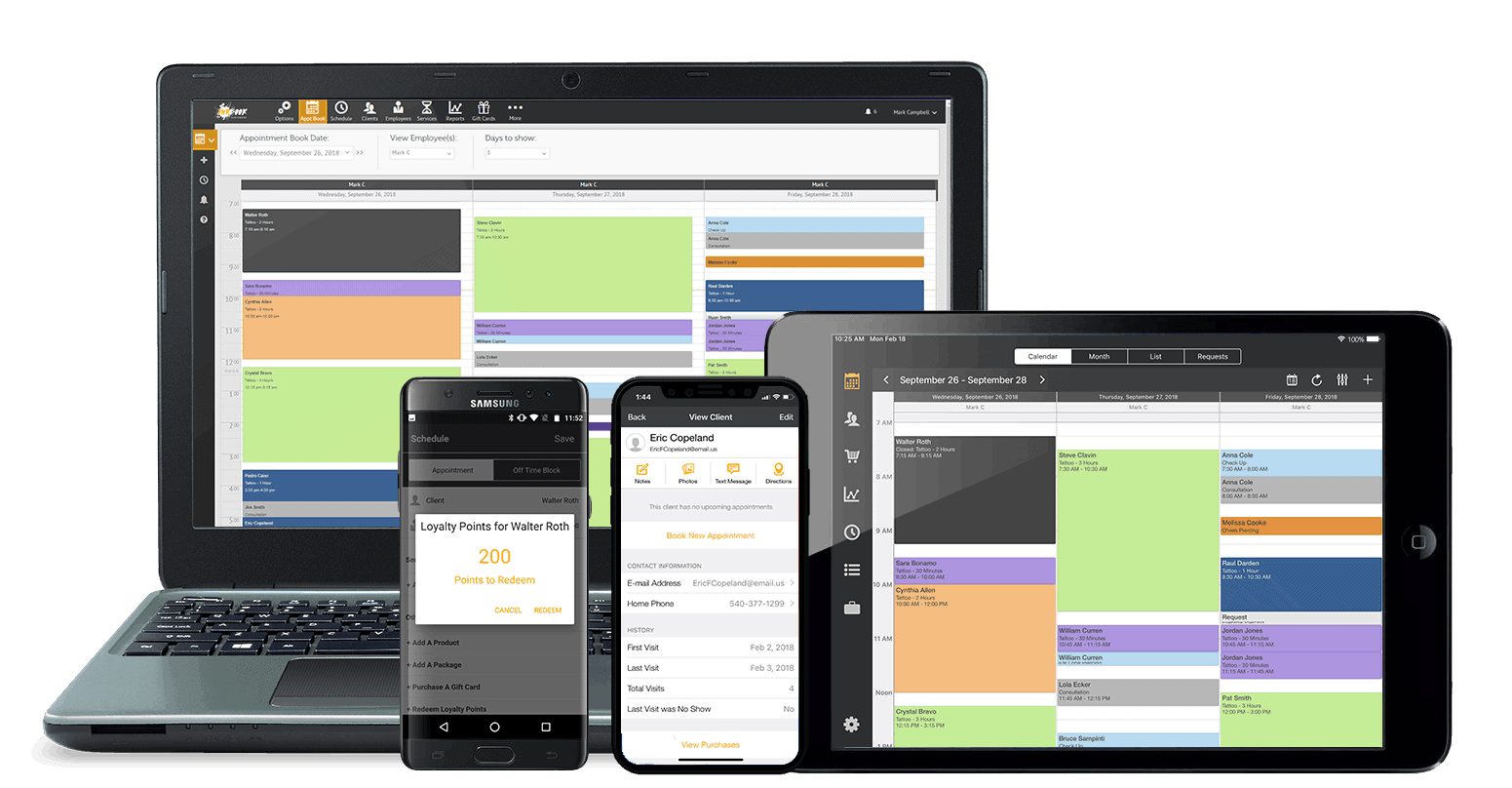 Just like any other clothing and apparel store, bridal shops have a diverse inventory, often segmented by item type, size, and color. In order to manage the inventory more effectively, boost sales and grow the business, you need to invest in the best bridal shop POS system.
In this regard, it is advisable to go for a solution that is designed to sell specialty clothing and apparel for such events as weddings, Quinceañeras, and Proms. For such a business, you will need a POS system that makes it easier for you to manage the customers, orders, and inventory.
In addition to these, there are several other considerations you should make while shopping for the right bridal shop POS system:
Inventory Manager Matrix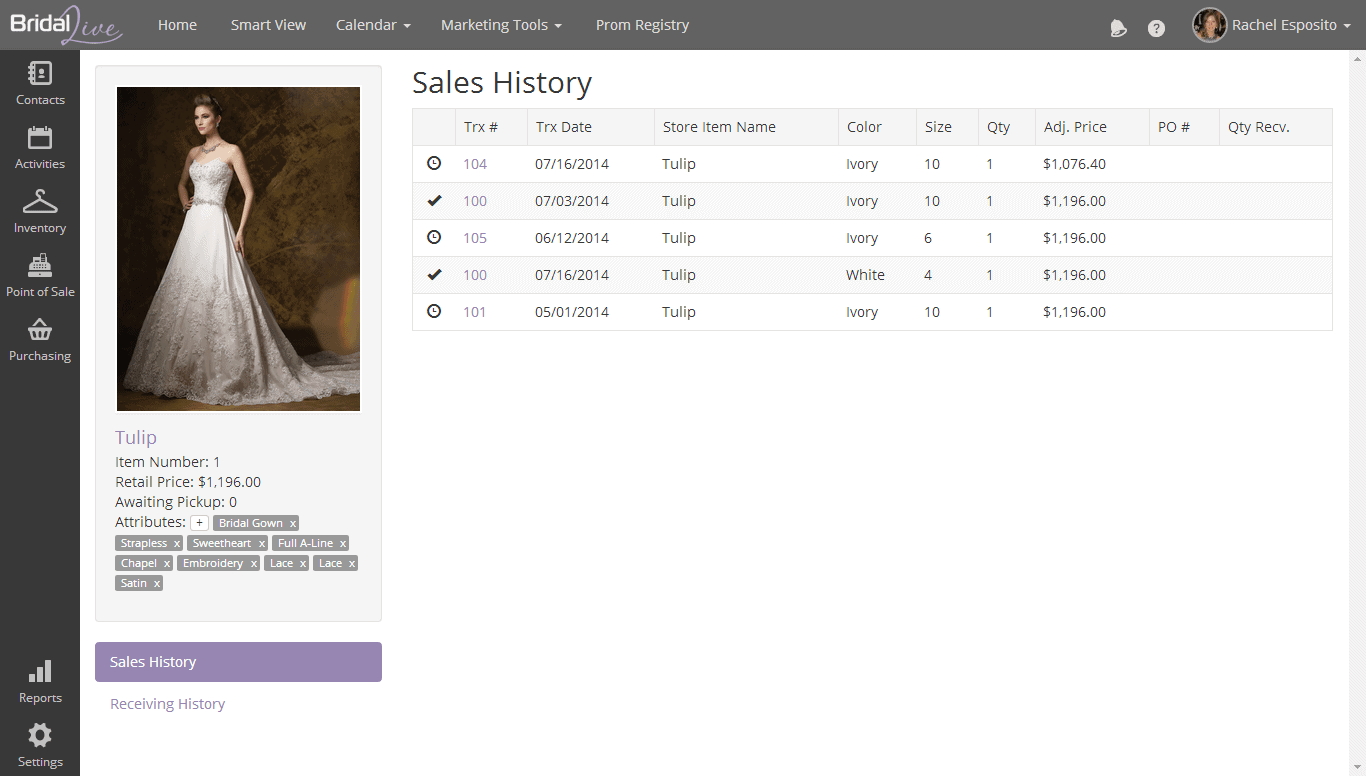 To allow for accurate record keeping in your shop, you should get a POS system that keeps track of the various inventory items, including dresses and accessories. A system that allows you to include a picture of every item alongside its description makes identification easier for your customers.
Just as is the case with boutiques and apparel shops, the right bridal shop inventory manager should feature a matrix of modifiers. For instance, the system may list size and color options as modifiers once an item description is entered into the POS. Again, the system should be capable of tracking each of the item type, color, and size you have in stock as an independent SKU.
Similarly, your preferred POS option for bridal stores should maintain a separate reorder point of each of the SKUs. A system that can track discontinued inventory items will also come in handy.
Simplified Order Management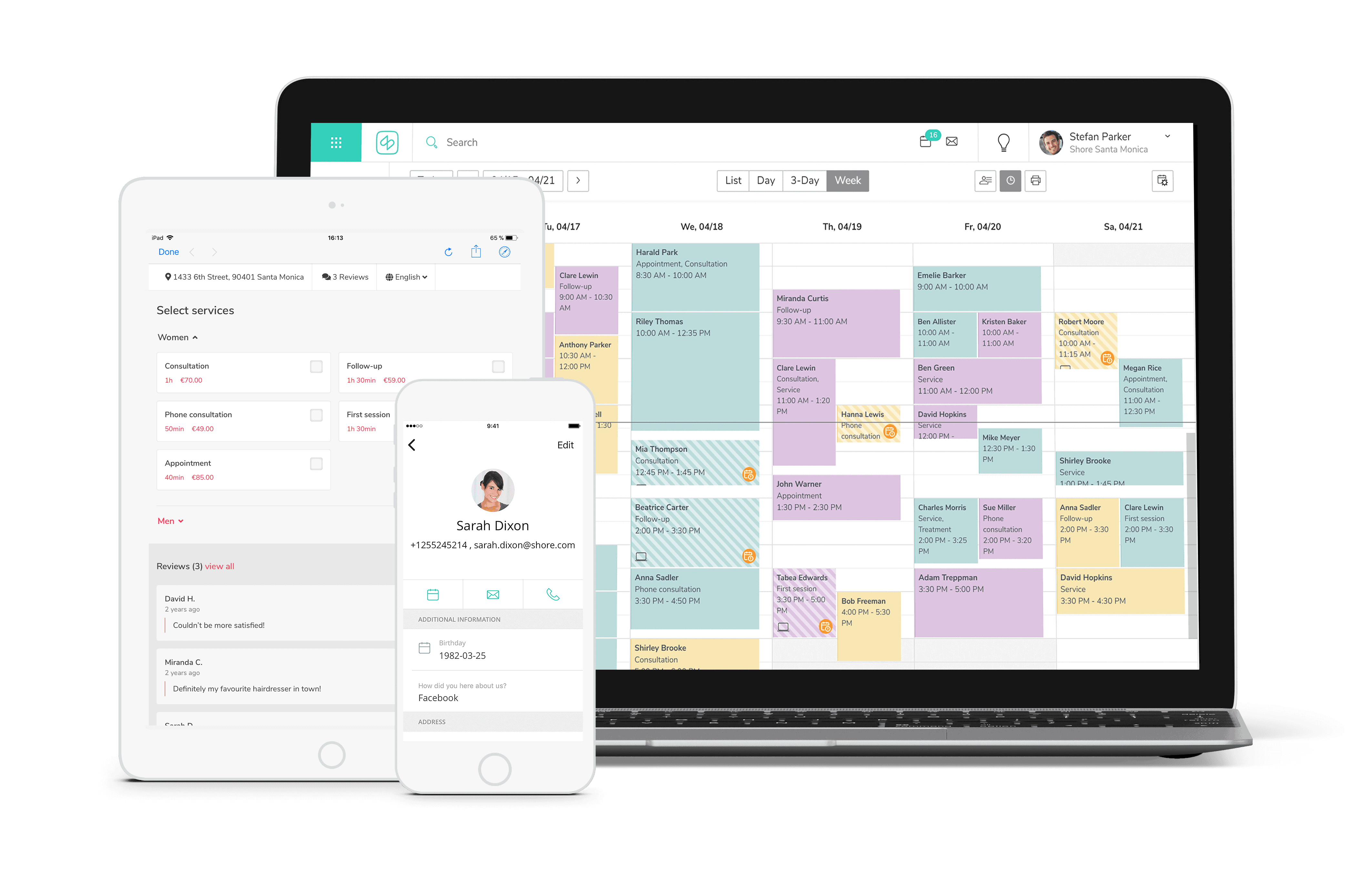 Get a POS system that makes it relatively easy for you to create, view and manage customer orders in your bridal shop. The system also needs to be capable of creating orders based on customer records. Again, it should also offer you a complete overview of the status of each order placed in the shop.
In this regard, the software should be able to assign the right status to each order and track it until fulfillment. This will, in turn, boost customer service and reduce wait times in your shop. You also need to ensure that the software supports multiple orders per customer for the various order types, including dresses, veils, and accessories.
Customer Management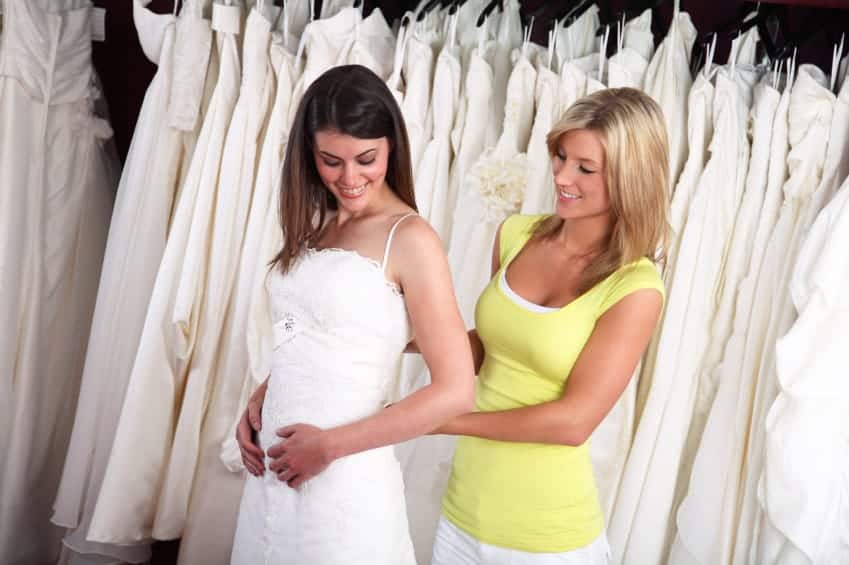 The right POS system for bridal shops should be capable of storing important customer details for enhanced customer service. Similarly, the system should make it relatively easy for you to retrieve such customer information. In this regard, the system should allow you to look up for specific customers and view their bridal party information and order histories.
Get A Free Quote
Additionally, you should ensure that the software allows you to filter and segment this customer information in whichever way you desire. Lastly, this feature should allow you to track or follow up with specific customers if need be.
Bridal Registration

Having to type each of your customers' information into the POS system can be cumbersome and time-consuming. Instead, you should get a POS system that allows the customers to fill in the details you desire on their own. In such a case, you need to collect all the important details, ranging from the customer's contact information to budget and style preferences.
Appointment Scheduling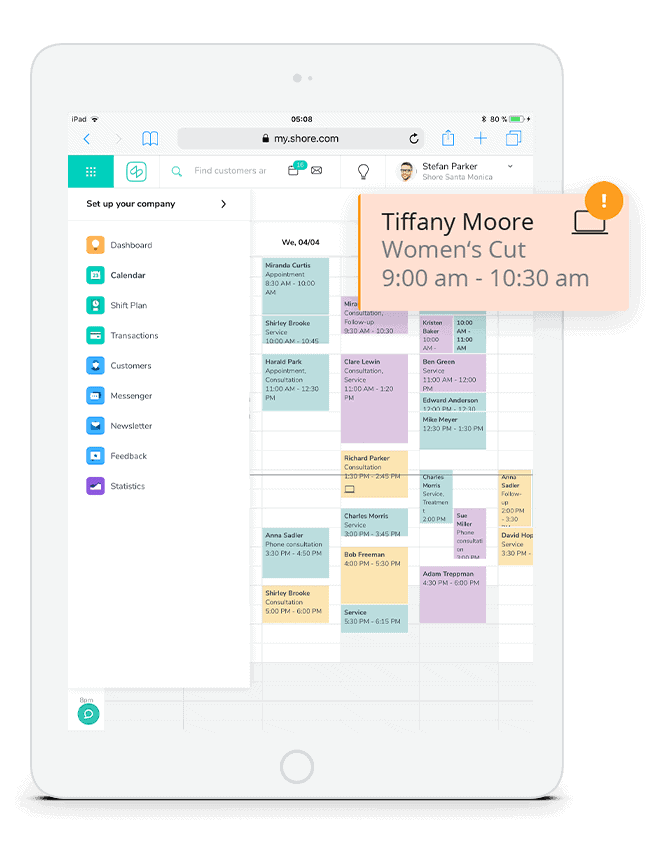 In addition to an intuitive bridal registration process, your preferred software should make it easy for your customers to schedule appointments. You will need a POS solution that integrates with your website to allow for online appointment scheduling.
The software should also be flexible enough for you to configure such aspects as appointment availability, schedules, and appointment types. It should also allow your customers to edit their appointment details however they find appropriate.
The system you choose should feature automatic appointment approval capabilities as well. On the same not, it should allow the clients to cancel their appointments with your business directly if they want to.
Bridal Party Support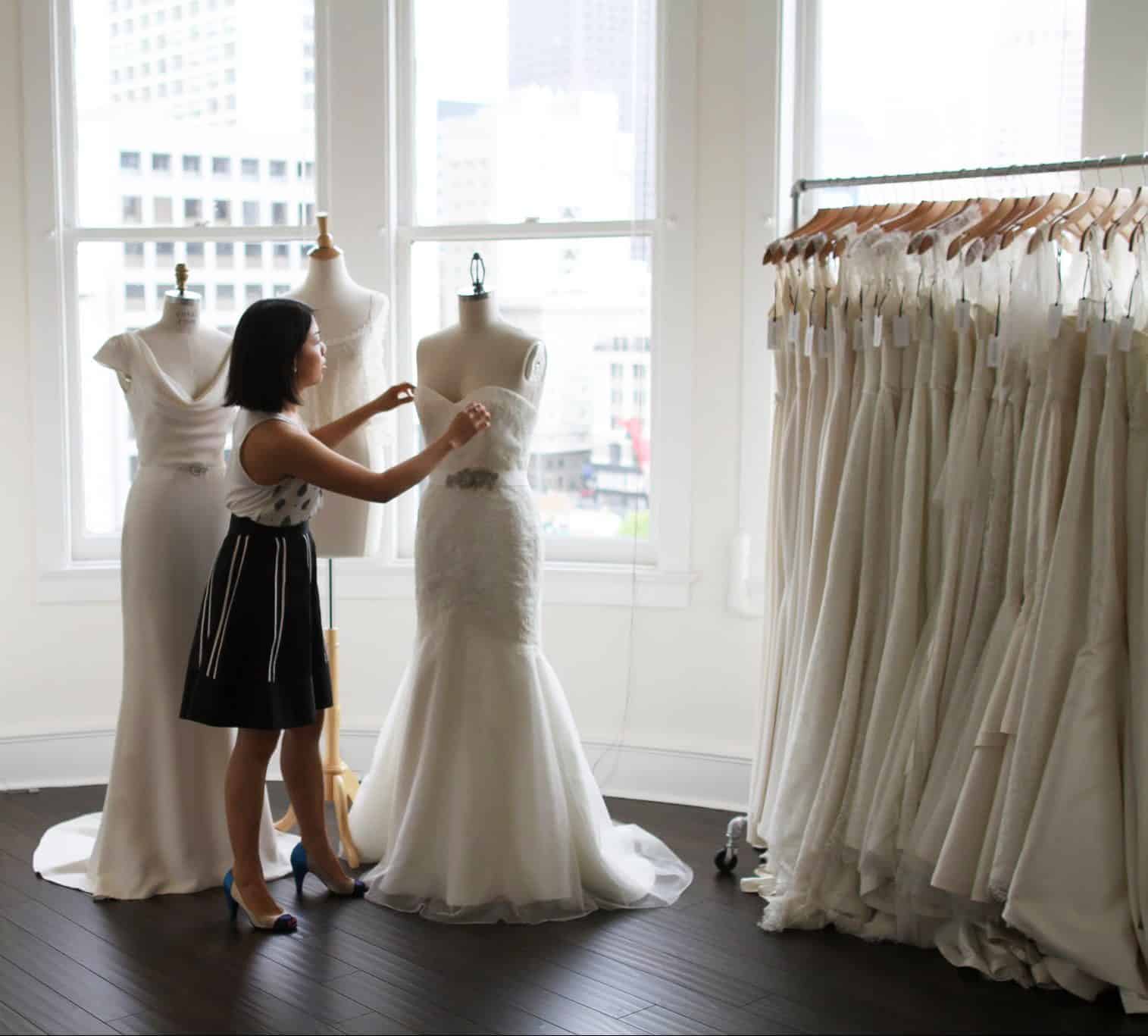 For you to manage bridal parties more efficiently, you will need the right features and capabilities.  For instance, it should be capable of tracking all bridal party members as well as their order status. Additionally, the solution should allow you to generate printable bridal party summaries and receipts.
A system that allows you to update bridal party statuses in bulk will save you a considerable amount of time.
Our Final Verdict
If you own a bridal shop, you should get all-in-one retail software that integrates entirely with your business for streamline operations. Ranging from inventory management to accounting, your preferred solution should offer enhanced flexibility and visibility.
Just like the three systems reviewed in this guide, you should consider getting an industry-specific POS system. In this regard, the software needs to have the right tools for reduced administration time and operations costs.
A system that allows for real-time data lookup and simplified ordering will also come in handy. Regardless of your specific business needs, this guide will help you choose the best bridal shop POS system. You may check out the post about salon POS systems or beauty salon POS.