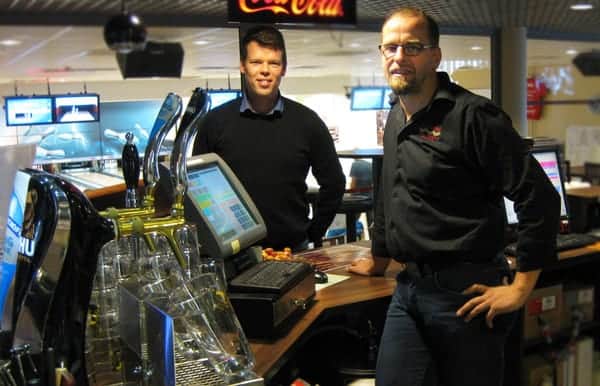 Managing a bowling alley requires a POS system that can move lines fast, track inventory and memberships, and cater to your customers' requests. This includes setting up a new lane, splitting checks, and tracking league games.
The IAAPA reports that North American families visit a bowling alley or FEC (such as an arcade, playground, or batting cage) an average of 3-5 times a year and typically spend around $12-$22 per visit. What sets apart a successful establishment is how they utilize their equipment.
Some features to look for when choosing the best bowling alley POS for your brand include:
Cloud-based reservations for more efficient scheduling.
On-lane ordering to keep people playing.
A streamlined system with mobile tablets for servers. This ensures there is never miscommunication with the kitchen and orders are always moving fast.
Inventory control with purchase reorder points and stock level alerts.
Deep analytics and reporting.
Customer incentive programs to increase loyalty and retention.
Automated marketing features with email and SMS campaigns.
The ability to print receipts and invoices at request.
The FEC industry has many lines of revenue. In a bowling alley, there is much more to account for than people renting a lane. To maintain a competitive edge, you need the technology to gauge your success (and failures).
A bowling alley POS system with built-in business intelligence will allow customers to control their own reservations. It will automate processes (like restocking) and streamline daily operations. Let's dive into reviews of the top systems.
The Best Bowling Alley POS Systems
| System | Starting Software Costs | Hardware Costs | Key Features |
| --- | --- | --- | --- |
| Our pick! | Quote based | Quote based | Bowlers can pre-enter their data ahead of time online (shoe size, # in party, etc.), and pre-order food and pitchers |
| | $69/month | Custom pricing | Easily link special promotions and sales |
| | Quote based | Quote based | Retains a ton of bowler data for follow-up marketing and customer relationship management |
1. The Most Advanced POS System for Bowling Alleys: Brunswick Bowling

The Brunswick brand offers a diversity of products for bowling centers, from scoring and management to marketing. They specialize in a point of sale system that is specifically tailored for the family entertainment center (FEC) niche.
The Brunswick POS system uses a third-party software program called Sync POS. The solution offers dynamic screen layout and product creation. You can optimize the interface to deliver functionality that is on par with enterprise solutions.
Brunswick is a global company that has been developing products for over 140 years. The company began as the Brunswick-Balke-Collender Company and has grown to employ over 13,000 people in 24 countries around the world. Here are a few things you need to know about this iconic company. You may want to check out their website to learn more about their products or get more information about them. In addition to their products, Brunswick also produces home furnishings and gifts.
The town is located on a peninsula with rivers on the east, west, and south. Because of the confluence of these rivers, Brunswick forms a natural harbor. This harbor is a major reason why the colonial council chose to locate the town in the region. Brunswick quickly became a major export center for lumber, naval stores, and cotton. However, the decline of cotton production caused the port to almost close down. However, the city's economic history was a major reason why Brunswick was chosen as the location for the company.
Visitors to the area can enjoy local history and culture by visiting historic sites. The Old Town Historic District was established in the Victorian era. Its centuries-old Lover's Oak tree is one of the most iconic symbols of the area. Brunswick is linked by causeways to the barrier islands of the Golden Isles, which offer championship golf courses and the ruins of the 18th century Fort Frederica National Monument. Other notable residents include the blues guitarist "Bumble Bee Slim" Easton, the writer Mary Hood, boxer Tiger Flowers, Revolutionary War patriot Nancy Hart, and members of the DuBignon family.
Some key features include:
Multi-faceted Reservations
The best kind of bowling alley POS software will allow you to streamline guest management with advanced, in-center reservations. Create seamless guest interactions by making booking more convenient for customers and less time-consuming for staff.
Many Brunswick customers report increasing their lineage by up to 30% with online reservations. That's because bowlers can enter their data ahead of time (such as shoe size, number in the party, etc…). It's then directly imported into their reservation. Bowlers can also pre-order other items, like pizza and pitchers. This simplifies the process for everyone.
The reservation system also provides flexible payment options. Choose to allow people to put down a partial or full payment to hold a lane, as well as pre-payment for other items ordered online. The reservation tab can remain open to easily add additional purchases during their visit.
Order Management 
The Brunswick POS software lets guests order while they play. On-demand ordering elevates the bowler's experience and makes their visit more enjoyable. They have immediate access to the featured specials menu and can continue bowling without interruption. This makes for a more lucrative customer engagement.
Measured Pours
You never have to worry about staff overpouring. Sync ensures no beverage will dispense without direct accountability. This substantially reduces overpouring, shrinkage, and lost bar sales. The software integrates seamlessly with Ber and Azbar platforms. Your pours will be perfect with this POS every time.
Agile Workstations
The Brunswick POS platform is used with an all-in-one kiosk. The central client workstation can be integrated with agile tablet options, allowing servers to sync their orders directly with the kitchen (rather than waiting for a POS Kiosk). This type of mobility ensures your staff is always equipped to provide stellar customer service.
The system also affords a straightforward interface where you can effortlessly manage guests, servers, and tabs. Sync will allow a bowling alley to mirror their screen layout to the actual arrangement of tables in the establishment. This type of digital seating chart means you cycle customers through tables more efficiently and even set individual time clocks.
The Brunswick brand is specifically designed for the bowling center industry. From the ability to order while on-lane to reserving your shoes weeks ahead of time, it's the perfect platform for bowlers that think ahead.
Get A Free Quote
2. The POS Software for Customizing Your Dashboard: Bepoz

The Bepoz POS software is tailored for individual business segments, like family entertainment centers. It has the ability to handle complex inventory needs, while also providing services like employee meal plans. The software is built as an all-encompassing solution to a variety of challenges a bowling alley may face. This includes everything from reservations to marketing and promotions.
Unlike other POS systems, Bepoz can be used in both foodservice and retail environments. This is due to its ability to support most reorder methods. You can even manage all inventory levels through one software. You can easily monitor your entire business from one location. Bepoz POS helps you maximize your profits by giving you a complete snapshot of your business at any point in time. You will be able to manage your business more efficiently and effectively with Bepoz.
Bepoz's POS system is impressive for large organizations, which need to handle multiple locations and different types of businesses at the same time. It has excellent customization features and a strong back-end. It can also support mixed-and-matched pricing and allow for package creation on the fly. The company is also willing to arrange for on-site installation, so you don't have to hire a consultant to set up the software.
The Bepoz POS software has a comprehensive reporting feature, allowing business owners to get information from their sales data. You can set up email reporting for specific dates or times to receive your sales data. If you'd like to receive reports on the go, you can access them from your laptop or mobile device. Bepoz's flexible reporting options help you keep track of your sales no matter where you are. In addition, you can monitor your employees and prevent fraud and leakage.
Bepoz POS software is compatible with PMS systems across the world. It is easy to connect Bepoz with these systems and manage your inventory from multiple locations. It also features a wireless PDE that can be plugged into your computer for download. You can use Bepoz SmartPDE to spot-check inventory, scan in stock transfers, enter purchase orders and assign barcodes to new products. Bepoz POS software allows you to easily manage your business at multiple locations and increase your profits.
Inventory Control
The Bepoz system allows a bowling alley to handle stock takes in many different ways. Using a till, handheld, or back office, employees can set up rules for reorder points and replenish levels. This means you never run low on your most popular products. Everything is automated through the POS platform.
The stock can be broken down in small pieces, case breaks, or multiple units. The software also allows an FEC to perform tasks like:
Creating purchase orders
Entering invoices
FIFO (first in first out) or Average
Transfer stock items to different locations
Track wastage
Full stock takes
The system will also run extensive reporting on your products. A bowling alley can deal with hundreds of SKU's. This system ensures you are always on top of inventory.
Customizable Interface
One of the reasons the Bepoz software easily fits in with any industry is because the touchscreen user interface is tailored to meet your precise needs. Product and function buttons can be altered. The general layout is also customizable. This means your system is much faster, more intuitive, and takes less time to learn.
Built-in Mobility
Bepoz offers POS SmartPads that are fully functional wireless POS terminals your staff can carry with them. If people are in the middle of a game, there's no need for the server to run back and forth. They can take the order, enter it into Bepoz, and the data gets sent straight to the kitchen. The cook can start immediately before the server ever reaches a stationary terminal. Some key benefits of this system include:
Cost savings on labor
Better service staff efficiency
Improved speed of service
More accurate product billing
Sales capturing
Upselling prompts
Pair wireless portable printers with the tablets to easily print receipts and tax invoices.
Bepoz is the best POS software if you want more control over the layout of your dashboard. The ability to customize not only your floor plan, but where the buttons are placed on your interface, means you can set up your digital shop however you'd like.
Get A Free Quote
3. The POS Platform for Automated Marketing: Revention

Revention is a comprehensive point of sale system that can be applied to any size bowling alley. It serves a variety of functions that make the program intuitive and simple to use. The POS software has the ability to support your brand growth and provide an exceptional user experience while you scale. Here are some other features that will benefit your FEC:
Customer Relationship Management
Revention has a built-in customer relationship management (CRM) system that includes a marketing analysis interface. This allows a bowling alley to provide in-depth customer management and build on relationships.
Manage your entire customer database with quick and efficient data entry. Perform functions and add filters like:
Detailed account of previous orders
Specific customer fields by order type
Loyalty tracking
Auto-populate locations by zip code
Multiple phone number and address storage
The ability to keep a detailed account of your consumers and how they interact with your brand is the key to business growth and success.
Labor System
The Revention POS allows you to manage your bowling alley employees on a multitude of levels. The labor system keeps track of details like:
Labor types and job codes
Employee messaging (for a more effective shift change)
Scheduling solution
Reporting on scheduled labor percentages
Ability to print personalized schedule through time clock
When your POS system is also connected to overseeing staff, it streamlines business and makes for more defined expectations.
Precision Marketing
Revention enables a bowling alley to analyze their sales and focus their marketing efforts accordingly. With detailed reporting on custom marketing queries and customer lists, automated campaigns can be built and launched to the most relevant audiences.
Customers can be emailed directly from the POS system. This is where data from their sale can guide the next step in the buyer journey. The POS platform also enables a business to export marketing lists and print labels. This allows you to zero-in on saturation areas using order history.
The Revention POS platform retains a lot of data. Better yet, they inform the business owner on exactly how to use that information. From email campaigns to SMS notifications and custom queries, it's the system you need to elevate your marketing strategies.
Get A Free Quote
The Key Advantages of Bowling Alley POS Software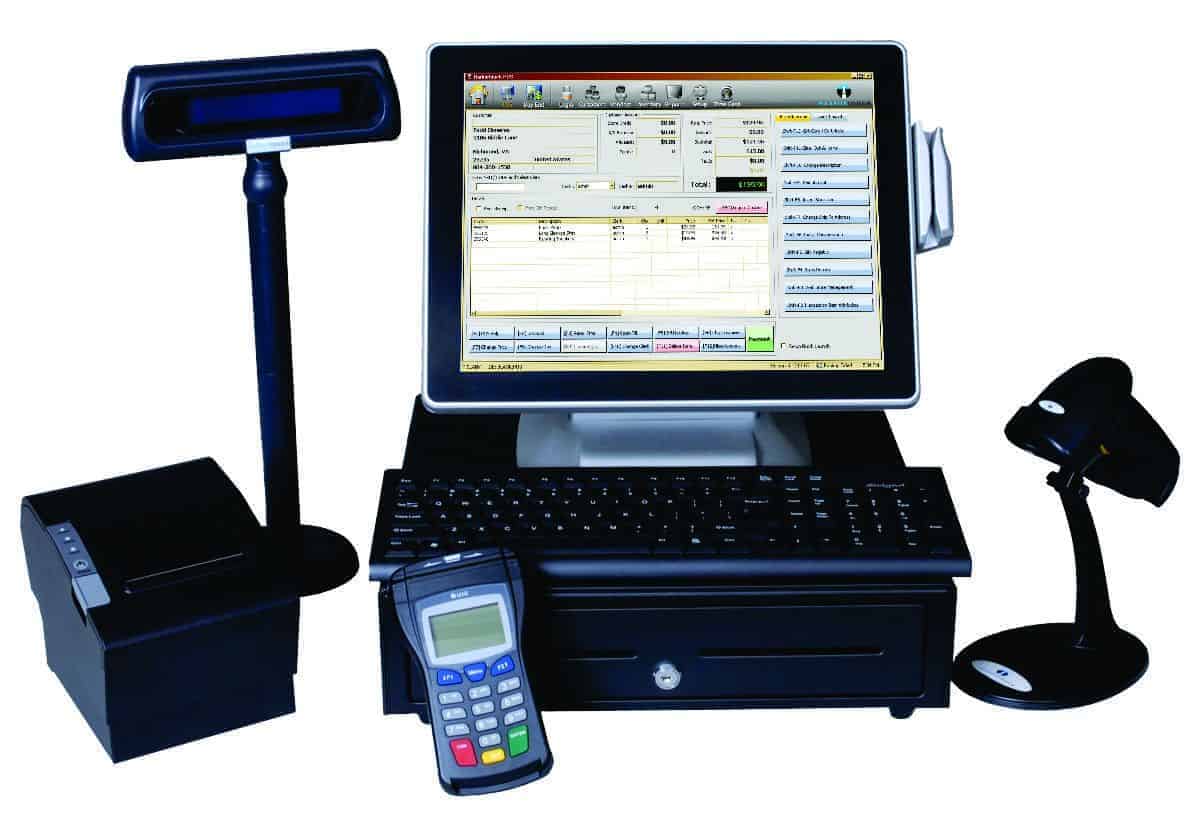 Running an FEC, particularly a bowling alley, has a diversity of challenges that a business owner must anticipate. That's why the right tools to streamline operations is how the best brands are staying afloat. Here are some key advantages to consider when searching for a POS system:
Digital Reservations
Giving customers the control over scheduling their visit frees up time for staff to focus on more important aspects of the business. A robust bowling alley POS system will also give people the option to choose their shoe size and even their meal for that day. This makes it convenient for the consumers and a quicker check-in process for employees.
Customer Experience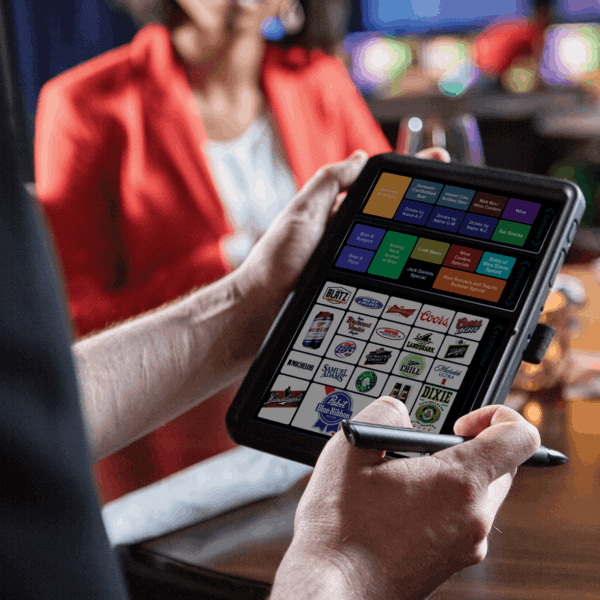 When a customer and their party can continue to bowl without leaving the lane, chances are they may purchase additional games. The best POS systems for a bowling alley will include a feature for bowlers to order straight from the lane they're on. There is no interruption in gameplay.
Additionally, the POS software should be able to connect the customer data from sales they do within your establishment, to programs offered through email and SMS campaigns. This is a great way to tailor content and customize the marketing approach.
Employee Management
Most POS systems give you the ability to check an employee in and out for their shift. Hi-tech POS platforms designed for the bowling alley niche, however, should also allow you to analyze performance.
Reporting on labor percentages and up-sells is one way to gauge the work culture, but also to develop incentive and reward programs that boost overall morale.
The Bottom Line
One of the key drivers to bowling alley growth is customer buy-in. You need people to stay in the facility and continue to game. It's an industry that thrives on loyalty and customer retention.
According to Frazier Capital, the next step for FECs to improve their capital is through issuing branded player's cards. Much like a casino, these types of cards can include bonuses, incentive programs, and return visits. In fact, the IAAPA reports that these cards also speed up transactions on average from 34 seconds to 25.
People love to bowl, and they will continue to do so when the experience is easy to organize. Through digital reservations and the continued involvement of a smart POS system, you create an engagement that solidifies brand loyalty and creates committed consumers.