(Last Updated On: June 22, 2022)

Point of sales systems are indispensable to modern business. If you want to compete, you must employ the right tools. That means having a firm grasp on the trends and technology that works best for your business.
The global market for POS terminals reached $62.34 billion in 2018. Experts predict that it will grow at a CAGR of 7.8% from 2019 to 2025. If you want to get on board, consider Reverse POS (Source).

Reverse POS Benefits
No bundles. All hardware needed is built into a hybrid mobile system.
The company pays you for processing credit card transactions.
Semi-integrated architecture for ultimate payment security.
Employee management with schedule reminders and labor reporting.
Cloud-based technology with mobile capabilities
Possible Drawbacks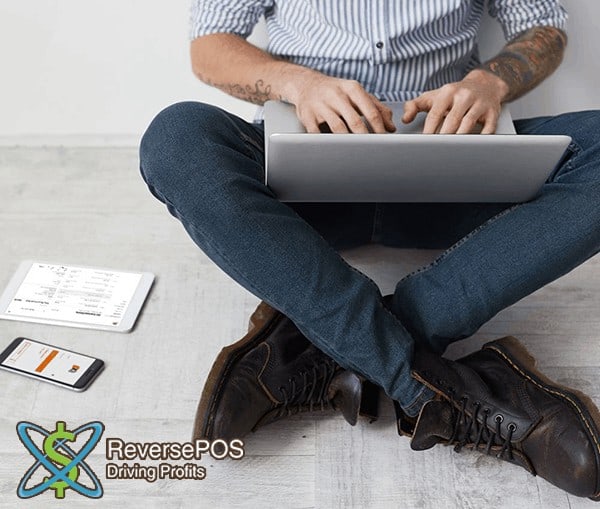 Reverse POS is only offered in the United States with no plans for expansion.
There are regional legalities tied to the way they operate (e.g. they follow U.S. laws).
If you're a business with locations outside of the country, this system may not work for you.
Reverse POS System Review  – Company Overview
Virginia-based Reverse POS has a focus on driving revenue. After servicing companies for over 14 years they have pioneered a point of sale system that was designed to increase profits month over month.
It's a merchant payment processing solution that pays you! Registered with the Better Business Bureau with an A-rating, they serve thousands of customers all over the country.
Reverse POS is a registered Trademark of Versatile Merchant Solutions LLC—which is a registered ISO of Wells Fargo Bank.
This means the brand built the product with a heavy emphasis on keeping customer data secure. That's great considering research shows that one of the top priorities for POS customers (45%) is payment security compliance.
Reverse POS Pricing
Reverse POS breaks free from old-school credit card processing. The incentive is that they pay you, the vendor, to process transactions through the platform. This works by adding a non-cash adjustment of 4% to all sales.
When a customer pays in cash, the adjustment is waived. This works to increase profits on every sale. All funds are received within one business day.
Other pricing is quote-based. A consultant will determine what features are important to your business and come up with the best solution. They will even calculate your savings during the call. After that, you can demo a setup designed just for you.
If you send them any business, Reverse will give your company a $50/referral.
Hardware Costs
Reverse POS started as a payment processing system, so they have yet to develop their own hardware. The company utilizes the equipment PayAnywhere Smart Flex. The Smart Flex is listed on the PayAnywhere site as follows (prices may vary with Reverse POS):
Unit by itself $549.95
Setup fee $49.95
PayAnywhere sells its own software and subscription for the terminal, so it's best to always call Reverse POS for exact pricing.
Reverse POS System Requirements and Capabilities
The full-service POS is designed to better manage customers, sales, and inventory. It helps a business know their people better and shows the who, what, where, and when of purchasing.
Reverse POS is an all-in-one package deal. Unlike other systems that require several components to operate, this brand is focused on getting people started fast and efficiently. They have partnered with hundreds of providers for easy integration and flexible setup.
Hardware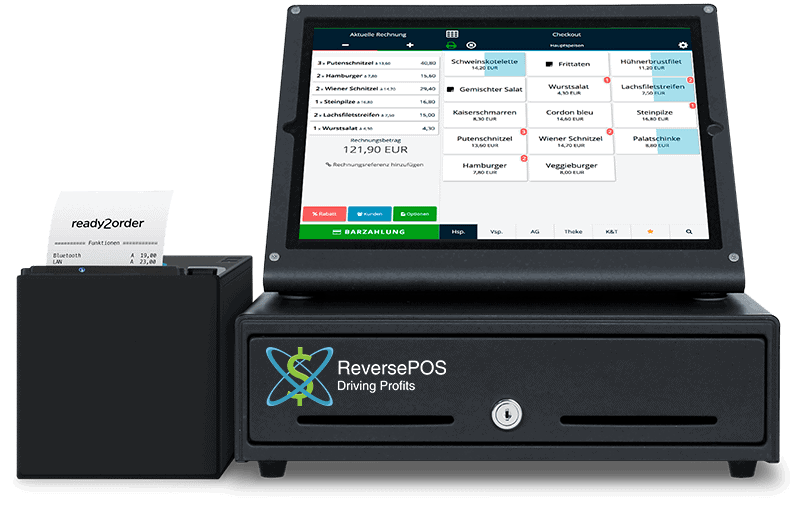 Reverse POS is the perfect hybrid system between a POS and a credit card terminal. The PayAnywhere Smart Flex can function as a stationary unit or mobile device. Features include:
8" HD touchscreen
PIN debit
Built-in thermal receipt printer
Built-in barcode scanner
3" customer-facing touchscreen
The system has a magstripe reader to "swipe" cards, an EMV chip reader to "dip" them, and NFC contactless payments to "tap" (Apple Pay and Samsung Pay).
The stylish solution accepts payments instantly and is relatively compact. It functions on Android iOS and is equipped with two cameras—front and back. It also comes with a charging dock, accessory hub, and a hand strap for easy mobility.

Software
The Reverse POS hardware functions on two main applications. The feature-rich PayAnywhere app and the Homebase app for employee management.
PayAnywhere App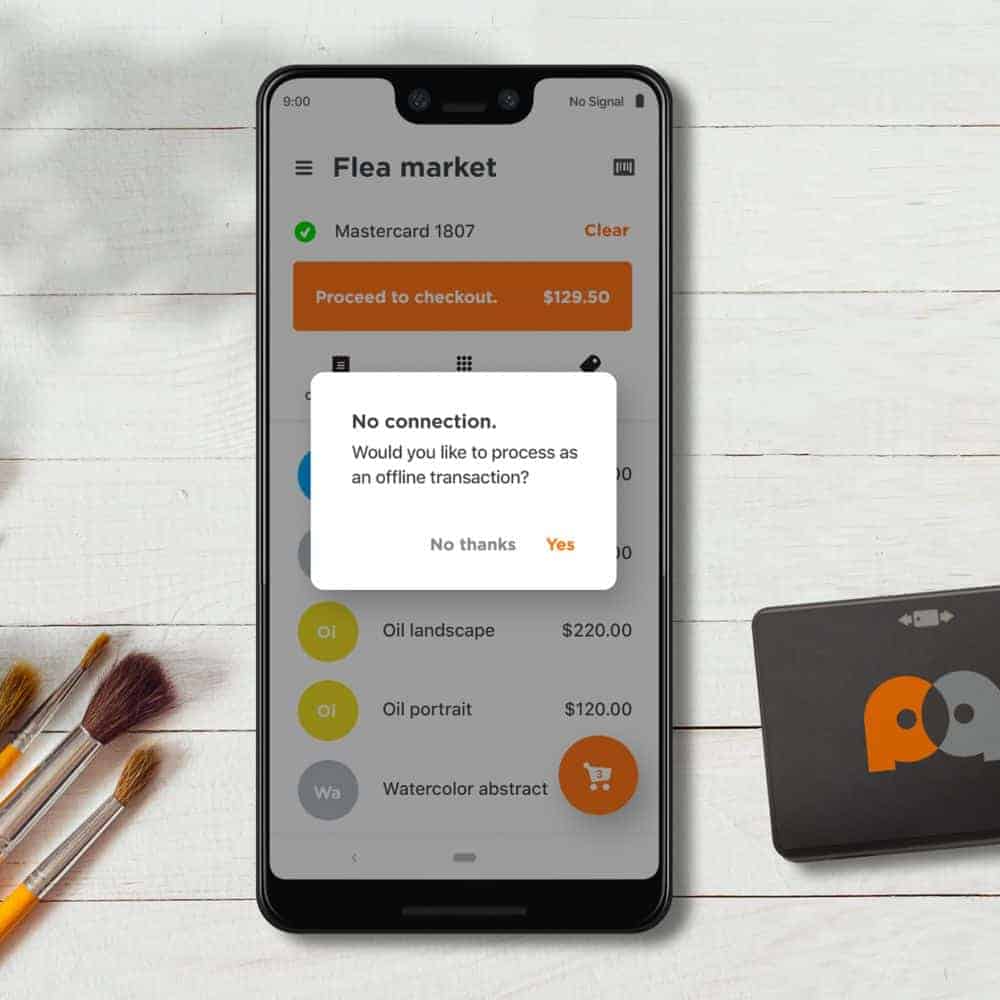 This is the main software for payment processing. Features for this platform include:
Two unique dashboard themes: terminal and retail
Pre-set tips amounts by percentage or dollar
Email, text, or print receipts with a detailed customer directory
Open tickets and tabs
Online/offline functionality
According to research, the PayAnywhere app saves businesses an average of 5-10 hours each week on management tasks.
Homebase App
This feature is focused on employee management. Any type of business can easily stay connected to their team with benefits like:
Track hours and clock breaks
Declare tips
Build schedules and send shift reminders
View timesheets and employee availability
Run reports on labor posts
Homebase is more geared toward brands in the restaurant and hospitality sector. Additional features that pertain to this business type include:
Customer tabs
Tip adjustment
Tableside service
Reservations
Kitchen printing
The dashboard is easy to organize with drag and drop capabilities. You can put the schedule on autopilot if everyone is working the same shifts as the week before.
Integrations and Security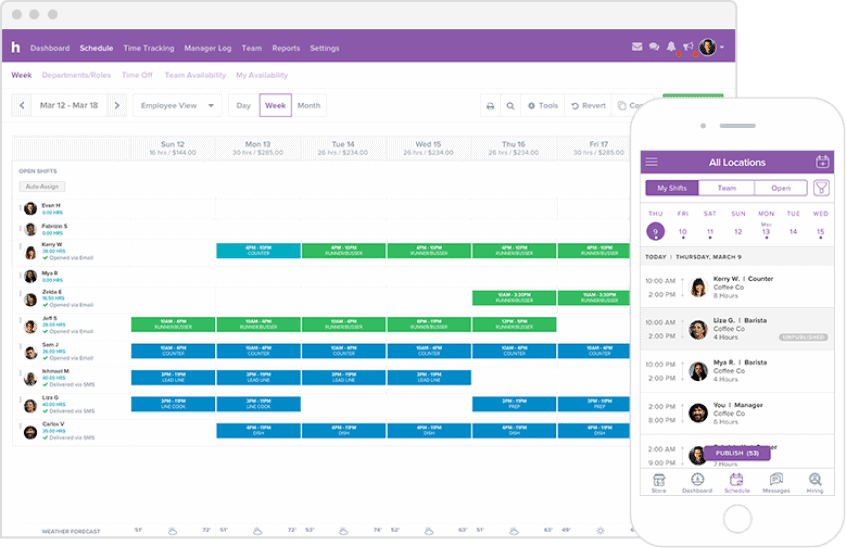 The Reverse POS system focuses heavily on integrations. They pride themselves on providing a modern solution for data sharing.
All of their systems work through a semi-integrated environment (rather than a traditional one). This makes everything more secure.
Within a semi-integrated architecture, communication between the terminal and the electronic cash register is limited.
In a traditional setup, a physical connection between both must be maintained.
In a traditional authorization path, a customer's card data must pass not only through the electronic cash register, but the merchant's back office too.
In the Reverse POS system, card data skips the ECR. It is immediately encrypted and routed directly from the terminal to the processing host. This makes Reverse one of the safest POS systems on the market.
Reverse easily integrates with QuickBooks for real-time, in-depth reporting. Use your company data to skyrocket your sales with inventory control and customer management.
Reverse Customer Service & Support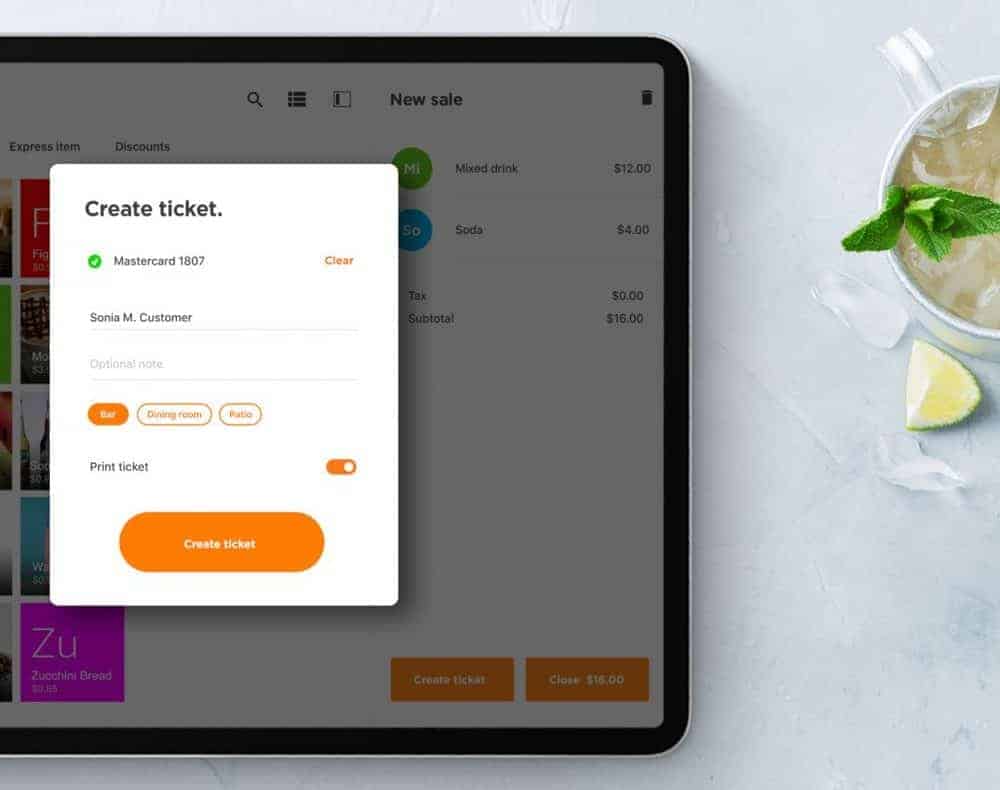 Reverse POS offers 24/7 live customer and tech support. The equipment and setup are included. The Reverse team even transfers all of your data from old systems.
This makes all integrations fast and efficient. The brand also offers national calls and video chats to anyone in the United States.
They have Regional Account Managers positioned all over the country to assist in-person.
Unfortunately, Reverse POS is currently only offered in the U.S., but their system is compliant in all 50 states.
Reverse POS provides all vendors with free disclosure signage and cards that help explain the program to their customers. It's a legal way of doing business, that has existed for decades, and they want to spread the word.

The Final Say
Reverse POS is revolutionizing the way a point of sale system operates. Rather than pulling in a third-party for payment processing, they are integrating the POS software. This means they can propose a pricing structure like no one else.
Customer testimonials on their site have business owners going from making payments to taking in earnings, simply from switching to the system. Reverse POS also includes a stress-free user setup experience to ensure you are up and running right away.
Overall, it's a unique business model for POS operations that's worth a try. There's nothing to lose. The demo is free, and consultants are around 24/7 to answer all your questions. Who knows? You could end up saving thousands of dollars every month.