(Last Updated On: October 1, 2022)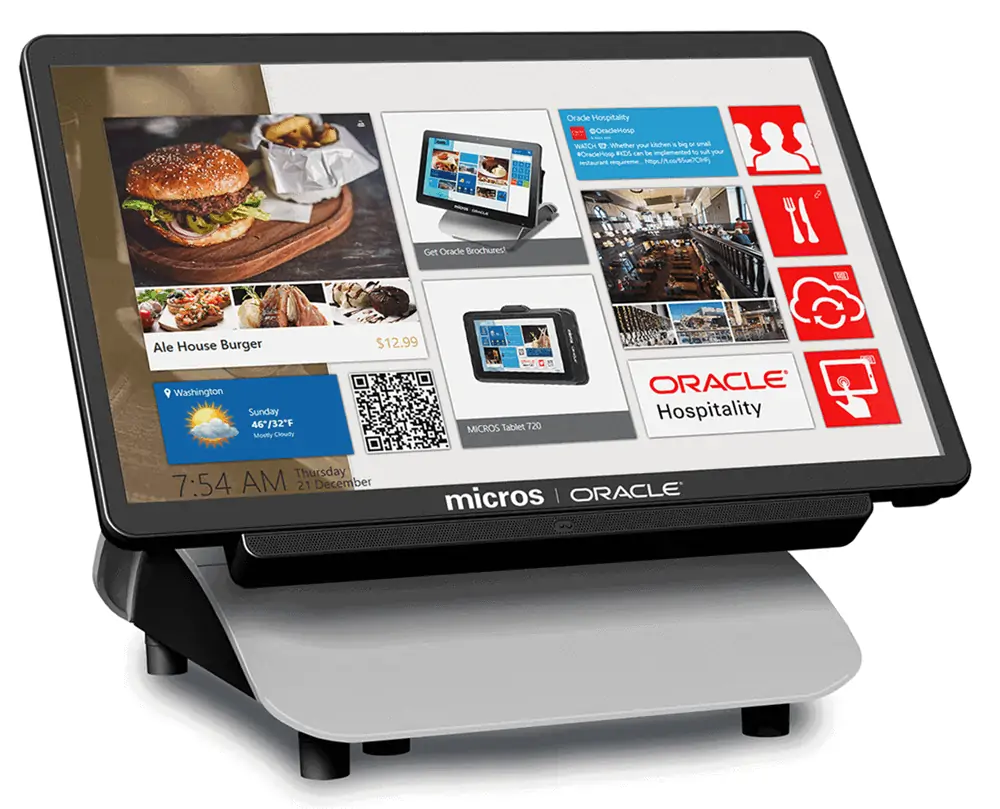 The Oracle MICROS POS is a staple in the restaurant industry because of durable equipment, fast transactions, and inventory processes. It's a cloud-based platform that optimizes in-house and online operations and offers robust system management to control labor and sales costs. 
If you are looking for a POS solution for your restaurant, you may want to look into the Oracle Micro POS Solution. While the software is not new, many users are concerned that the interface is outdated. To avoid this problem, you should read reviews from other users to find the one that meets your needs the best. You can find reviews for the different types of Oracle Micro POS Solution that are available. You can also look into Toast, a point-of-sale system for food outlets. It is priced at $165 per month, but offers a free version as well.
Another great thing about Oracle Micros is their R&D investment in POS technology. The company is consistently ranked as a leader in the IDC MarketScape Worldwide assessment, and they have invested heavily in research and development. Micros POS is no exception. This review will examine the most prominent features of this POS system, as well as how they can benefit your restaurant. You can also see which features make it stand out among its competitors.
MICROS offers secure and stable point-of-sale systems to meet the needs of restaurants of all sizes. With Oracle backing, it provides a robust platform that can be customized for any size restaurant. This system also includes a variety of hardware devices and excellent data reporting features. This software solution is available in a SaaS model, and its pricing is very competitive. There is no reason not to choose Oracle Micro POS Solution for your restaurant.
In low traffic periods and restricted capacity, MICROS POS will streamline workflows, boost profits, and reduce waste. Consolidate your business channels from pickup to curbside and dining. The system has the right mix of benefits and features that suit a restaurant of any size and style, from fast-casual to fine dining.
The restaurant industry faces unique challenges that a system like MICROS was built for. You need a robust platform for employee management with scheduling and permission-based roles. 
It should have tools for inventory controls with auto-replenishment and features for reporting. A restaurant also needs a POS that will facilitate front and back of house communication and streamline orders.
After an extensive review of MICROS POS, we found that the software has a user-friendly menu that reduces errors. The intuitive design ensures demand is being met with staff and inventory management that takes advantage of automation. It offers smart guest loyalty programs that bolster retention and keep people engaged.
When it comes to running complex processes, you need simplicity in operations. MICROS has just that. In this review, we'll explore system features, cost expectations, integrations, hardware, and a collection of services that will easily align with your restaurant operations.

How Much Does MICROS POS Cost?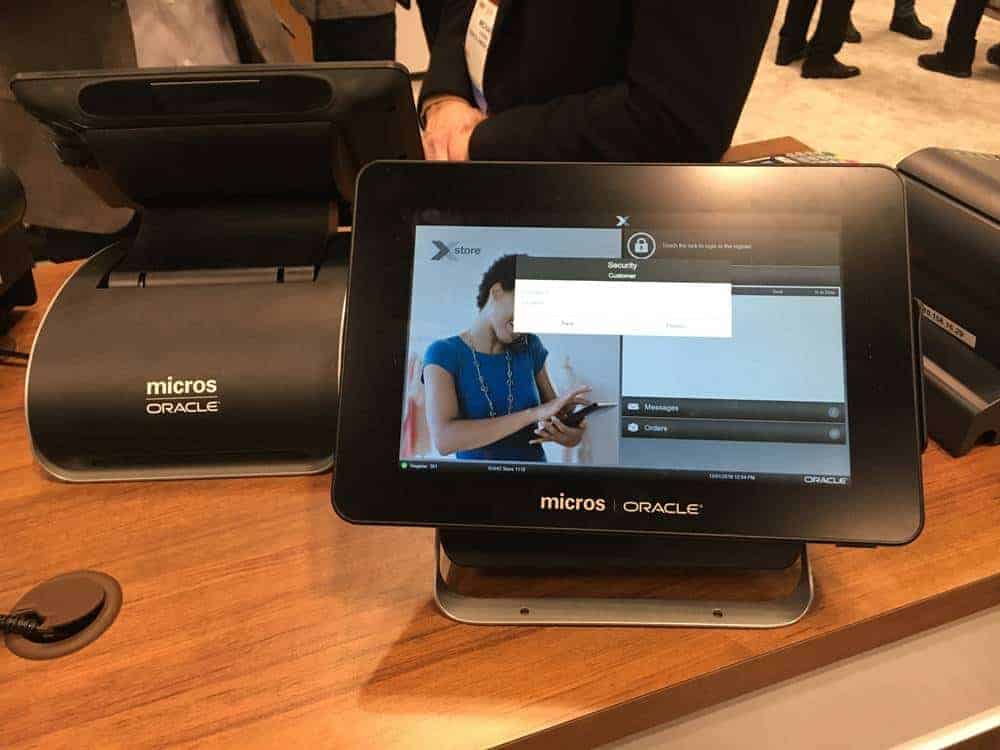 The costs for the MICROS POS system are quote-based for hardware and software. The platform charges a monthly subscription fee and an upfront licensing fee, which starts at around $5,000. The price of software will depend on the service level and the number of users.
The total cost of ownership (TCO) for the MICROS system will include:
Subscription and license fees

Payment processing

Customization with data migration

Onboarding and training

Maintenance and upgrades
Pros/Cons 
Evaluating the MICROS system from an unbiased perspective means looking at all the platform features and failures. Here is a brief list of pros and cons you can expect when implementing this system:
PROs
Real-time reporting that boosts profitability and controls costs

Contactless payment and pickup with secure EMV processing

Employee tools with scheduling, training, and role-based access  

Kitchen display system that consolidates online and in-store orders

Menu and inventory management with automated stock replenishment

Customer rewards and loyalty programs to boost engagement and retention
CONs
Oracle is a branded deal, if you have legacy systems, they will not work with MICROS

The software can use an upgraded design. The dashboard looks early 2000's

Reporting can be difficult to set up and is not always user-friendly 
Don't have time to read our full review?
Skip all the nitty-gritty details about this POS system. Easily customize a point-of-sale solution for your restaurant in just 60 seconds by
clicking here
. If you're not in a rush, read our comprehensive 5000+ word guide on the
top 20 restaurant POS systems
in the industry.
MICROS Pricing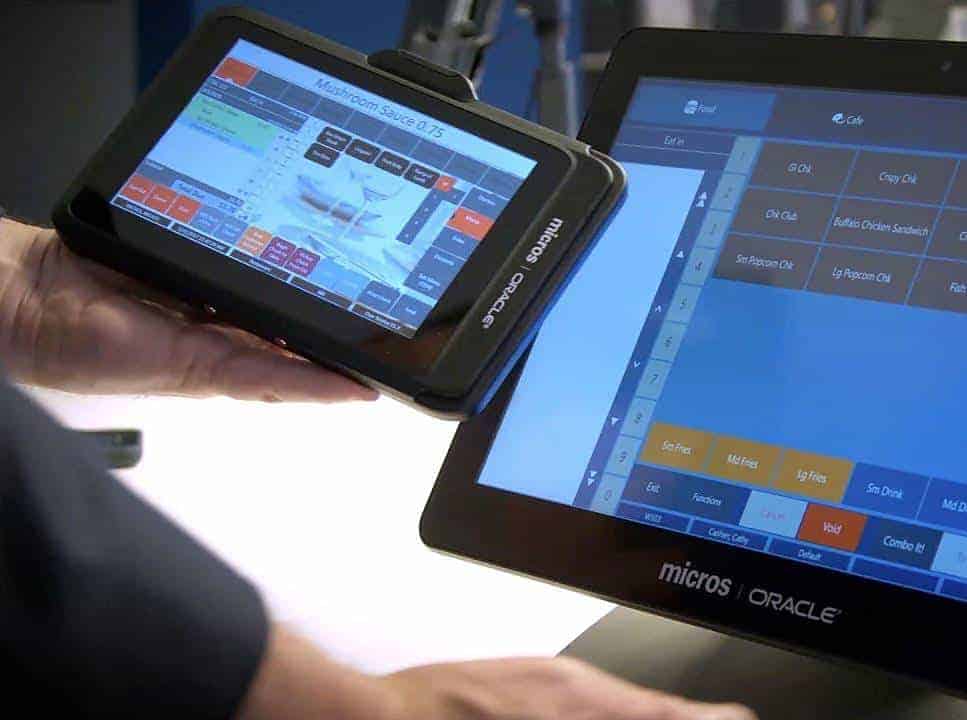 Oracle is a big business so they get nothing from hiding fees or costs. That also means pricing is determined on an individual basis. All options can be customized for a single store or a multi-location franchise. There are no set pricing plans or suite of features. Everything at Oracle is customized to your unique business needs. 
There's an upside and a downside to this pricing model. You're not trying to pigeonhole your business into a one-size-fits-all plan. On the other hand, this type of model can present surprise costs down the road you may not have anticipated.
That said, Oracle provides a range of resources and videos that can help a restaurant calculate the total cost of ownership. Although restaurant owners are concerned with the acquisition costs of a new POS system, it's actually only 10% of the total cost of ownership. 
Things you should look at include:
System reliability

Speed of service and maintenance

Power consumption

Deployment costs
Oracle is a system that only runs with its own software, which saves a lot of processing time and memory. This means they can tailor the power usage for a restaurant and save your business a ton of money down the road. 
Demo Video

Key Features
For system features, Oracle MICROS POS offers a robust suite that caters to the restaurant industry. You'll find useful tools like:
Menu Management to Speed up Service and Reduce Errors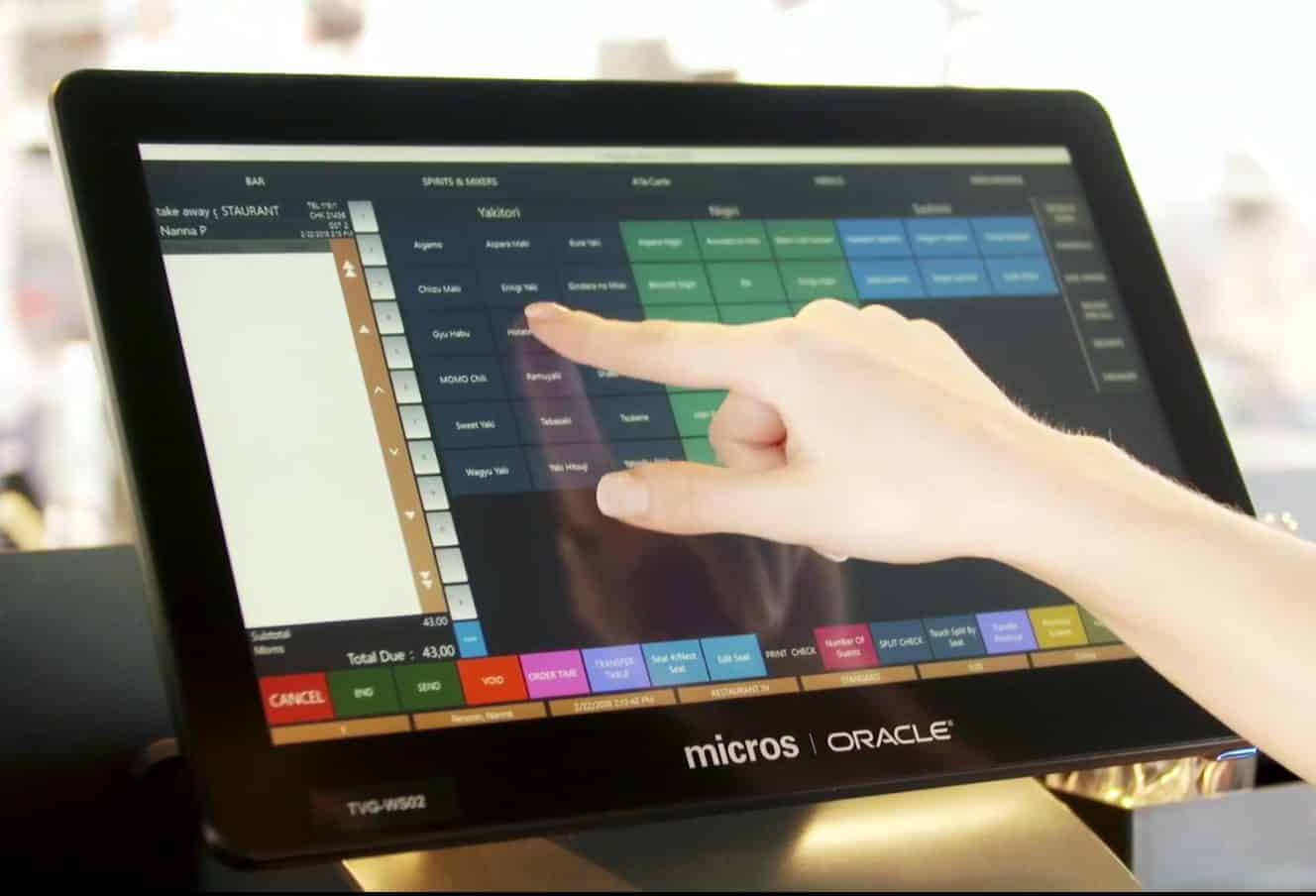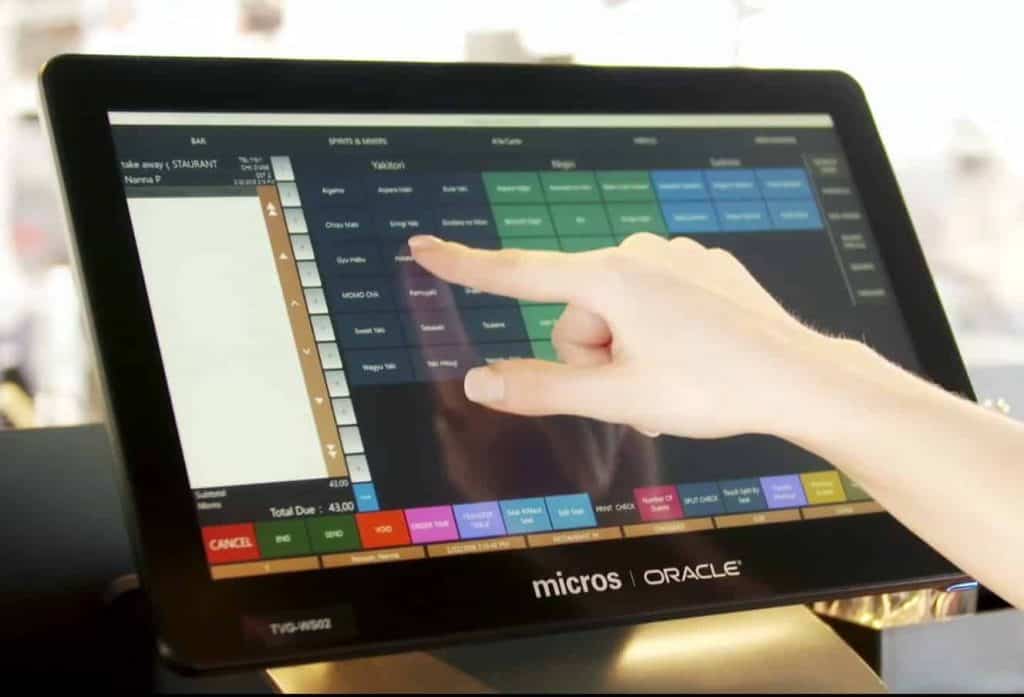 MICROS helps a restaurant effectively manage its menu with a central repository of data. Easily update things like:
Item descriptions

Nutritional information

Ingredients

Pricing

Promotions
Everything syncs with kitchen operations across multiple devices and locations. All processes happen immediately, so there's never a discrepancy in communication or stock levels. 
Online Ordering and Delivery to Optimize Sales Channels
MICROS brings your menu management and payment processing online with a digital ordering and delivery feature. Take orders from the website, update menu items, and send everything directly to the kitchen display system. Guests can also order through the branded mobile app using any mobile device.
The platform will alert customers when orders are ready for curbside pickup or out for delivery. MICROS captures customer profile data in the cloud to help people reorder their favorite menu items. Track purchases to deliver personalized rewards that customers are sure to use.
Restaurant Analytics to Keep the Pulse of Your Business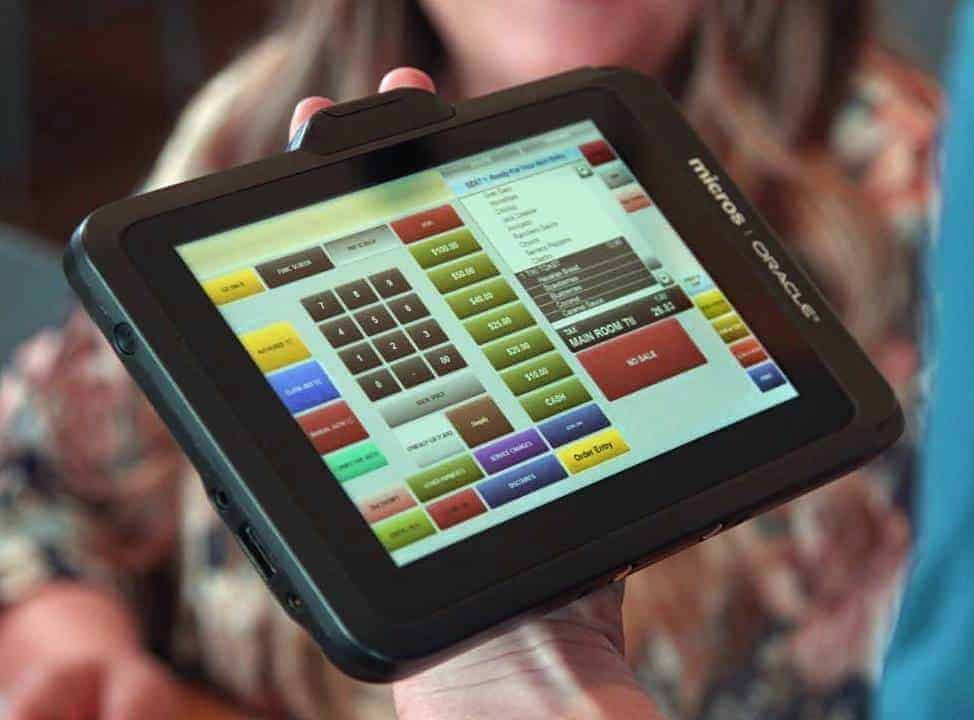 You cannot measure success without the tools for reporting and analytics. It helps a restaurant understand exactly what's going on under the surface. Find which dishes are selling the most, on what shifts, and with whom.
Discover top-performing employees and key areas of waste. Streamline menus, reduce operational costs, and assess delivery channels to boost sales and maximize profits.
Conversational Ordering to Reduce Errors
MICROS has a conversational ordering screen that enables a restaurant to take orders the way they are spoken, with little interruption. Not only does this encourage cross-selling and upselling opportunities, it allows flexibility for changing orders on-the-fly.
Each employee is presented with their own conversational ordering screen to suit the particular role, environment, or function. That means cocktail screens for bar servers and full menus for tableside staff.
Customer Loyalty Programs to Deliver Targeted Offers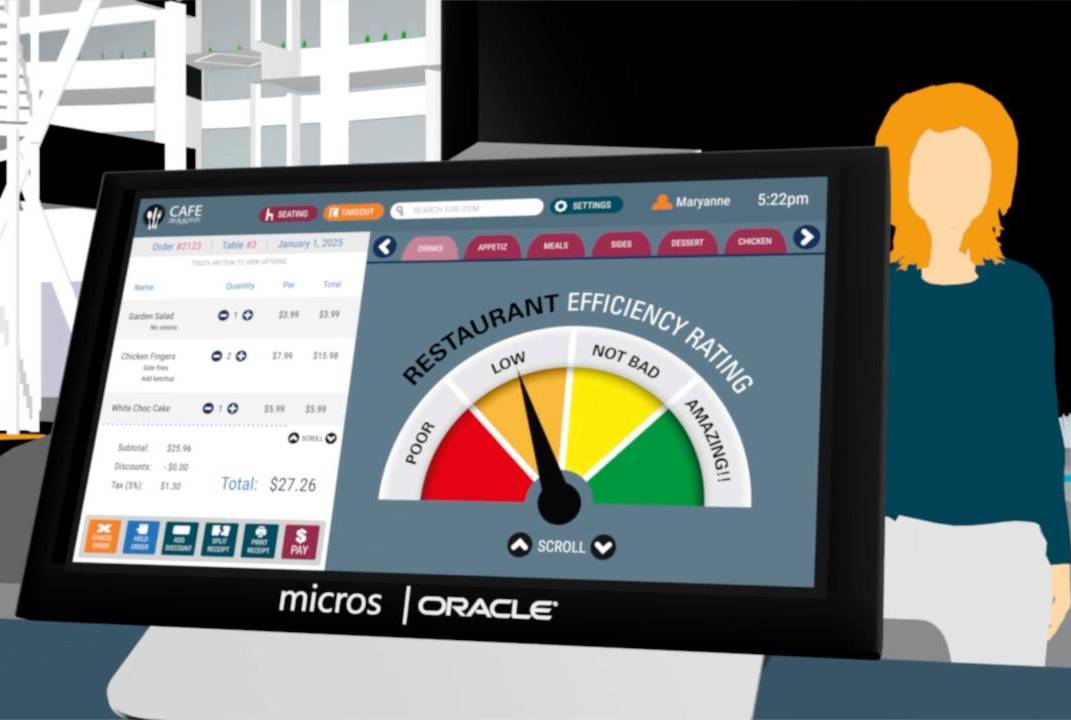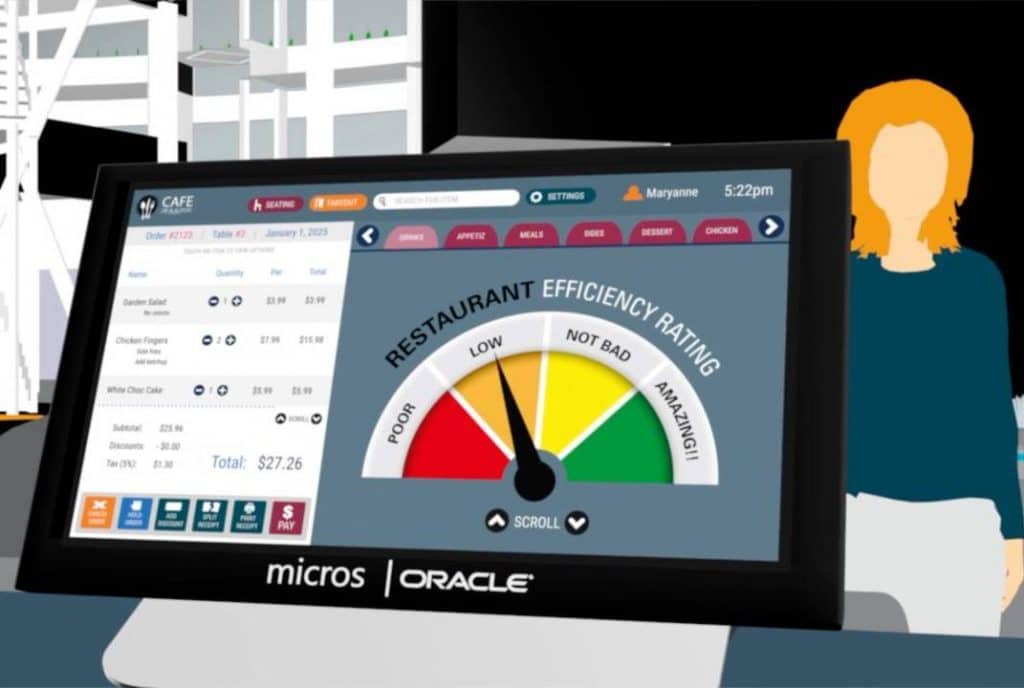 Once you capture customer data, you need to do something with it. Convert new guests to loyal fans with campaigns that are targeted and data-driven. The MICROS real-time customer loyalty app updates regularly, so customers can review and redeem rewards at any time. 
Labor Management and Scheduling to Control Costs
The MICROS system allows you to easily onboard and train new team members. Optimize employee schedules based on peak traffic and social guidelines. Performance reporting can tell you who to schedule and when. Control labor costs and set permissions in the system based on someone's role.
Key employee features include:
Shift pool management

Payroll with a cost calculator

Training and onboarding

Shift forecasting

Timeclock enforcement
Inventory Controls to Forecast Demand and Serve Peak Traffic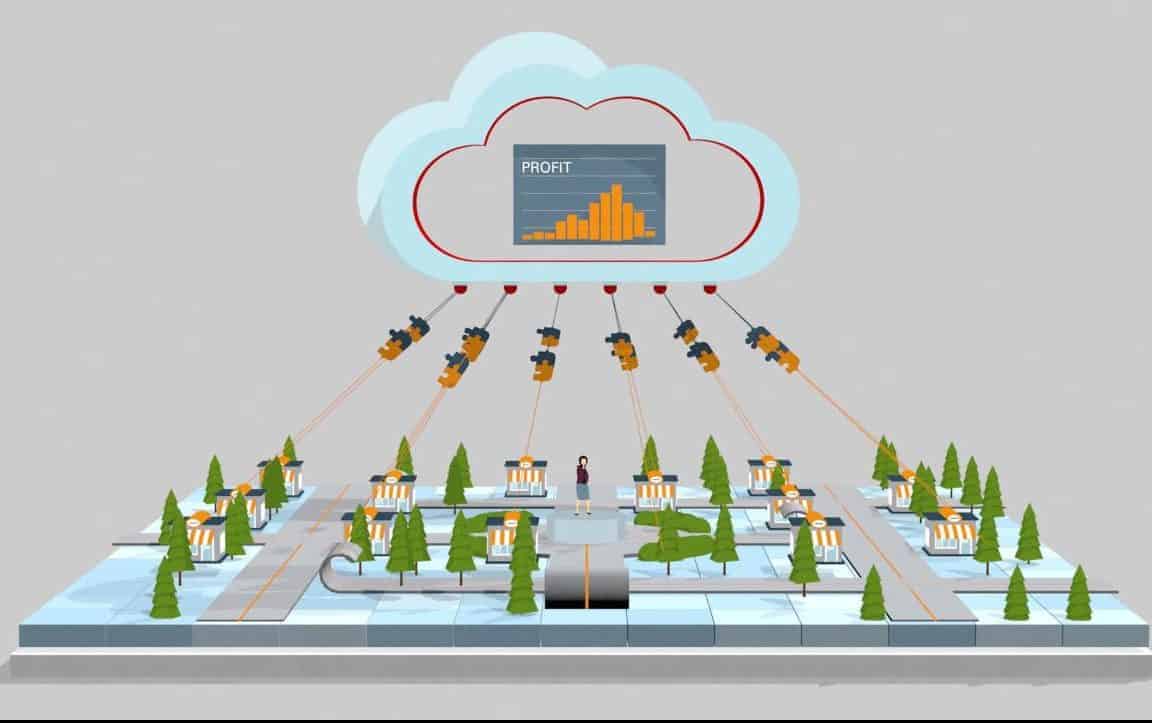 If you need to exercise tighter controls on costs and waste, MICROS offers superb inventory management tools to better serve peak traffic and seasonal patterns. Boost profitability, identify top trends, and make data-driven decisions with reporting and analytics that drive deeper insight.
Auto-replenishment features mean you don't need to live in the walk-in. Set automatic triggers to reorder items when they reach low levels. You never have to "86" an item that's selling like crazy or tell a regular customer "no."
Reservations and Waitlists to Manage Requests Quickly and Efficiently
The reservation list enables a restaurant to manage all reservation requests quickly and with ease. If you use multiple dining layouts, a tabbed template provides staff a simple way to navigate between waitlists, reservations, and table layouts.
Customers can add their name to the waitlist when they come in, which also shows reservations prior to the scheduled time. All lists can be effectively managed using one screen.
Cloud-Based Security for Access at Anywhere at Any Time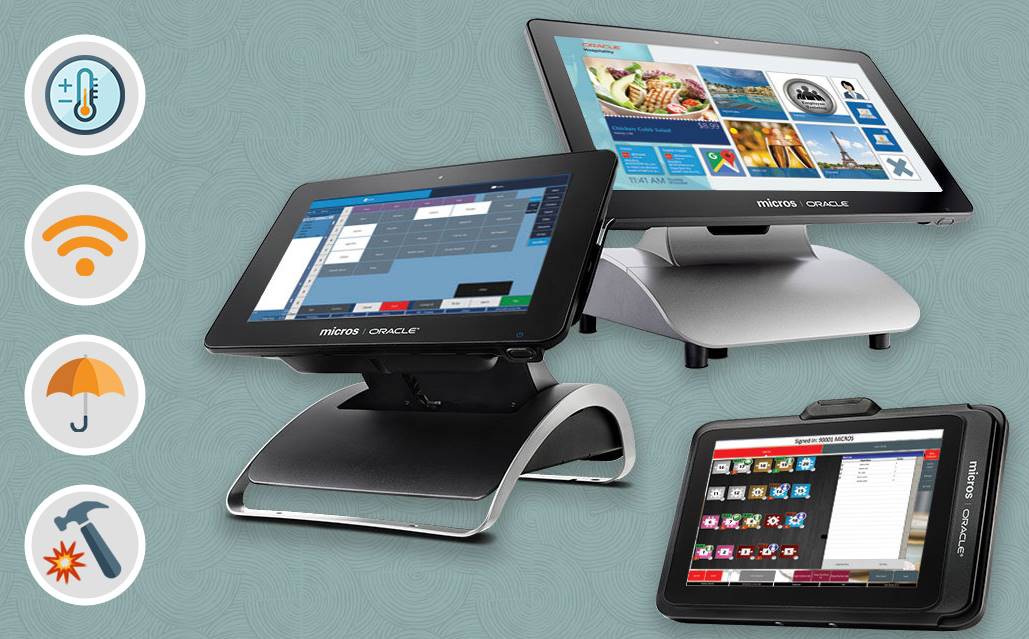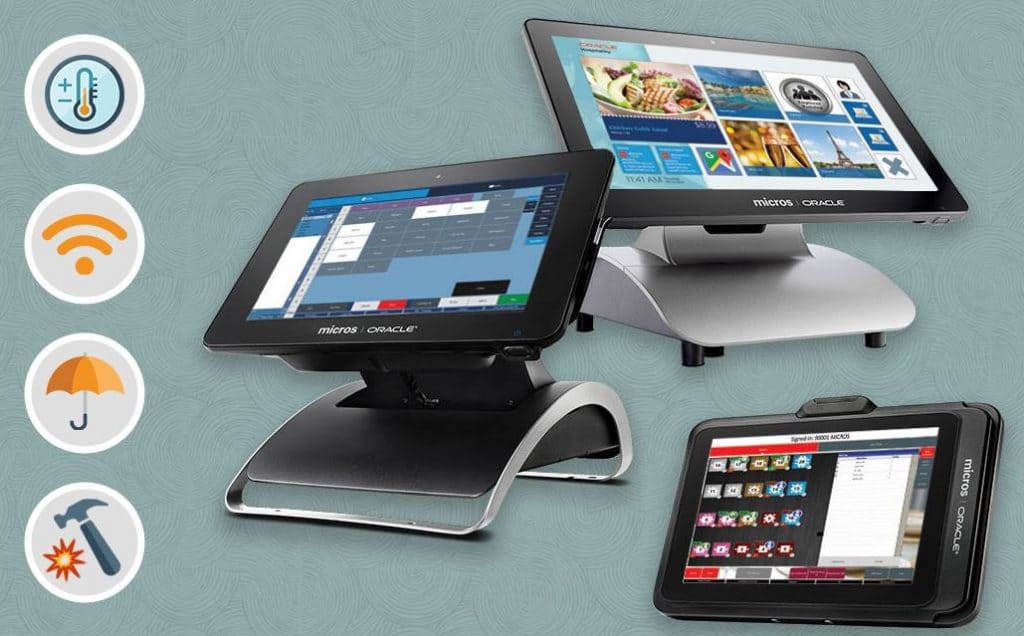 Protect your brand and customer data with a world-class infrastructure supported by Oracle. You won't have to worry about system hackers or staff logging into parts of the platform they shouldn't. There are tight security controls across the board.
Industries Served
MICROS POS was specifically designed for the restaurant industry. Offerings can be broken down into two main categories: Quick Service Restaurant (QSR) or Table Service Restaurant (TSR).
QSR features are focused on a fast-paced environment with drive-through functionality. You should see system components like self-service kiosks and:
Conversational ordering

Loyalty and rewards programs

Curbside pickup or delivery

Countertop ordering

Customer and bagger displays
TSR features are more aligned with people sitting down. Like a QSR, there is a loyalty program and options for delivery. Look for additional TSR features like:
Menu presentation

Tableside order management

Order upselling and modifiers

Pick-up park or pick-up

Conversational ordering
Deployment Type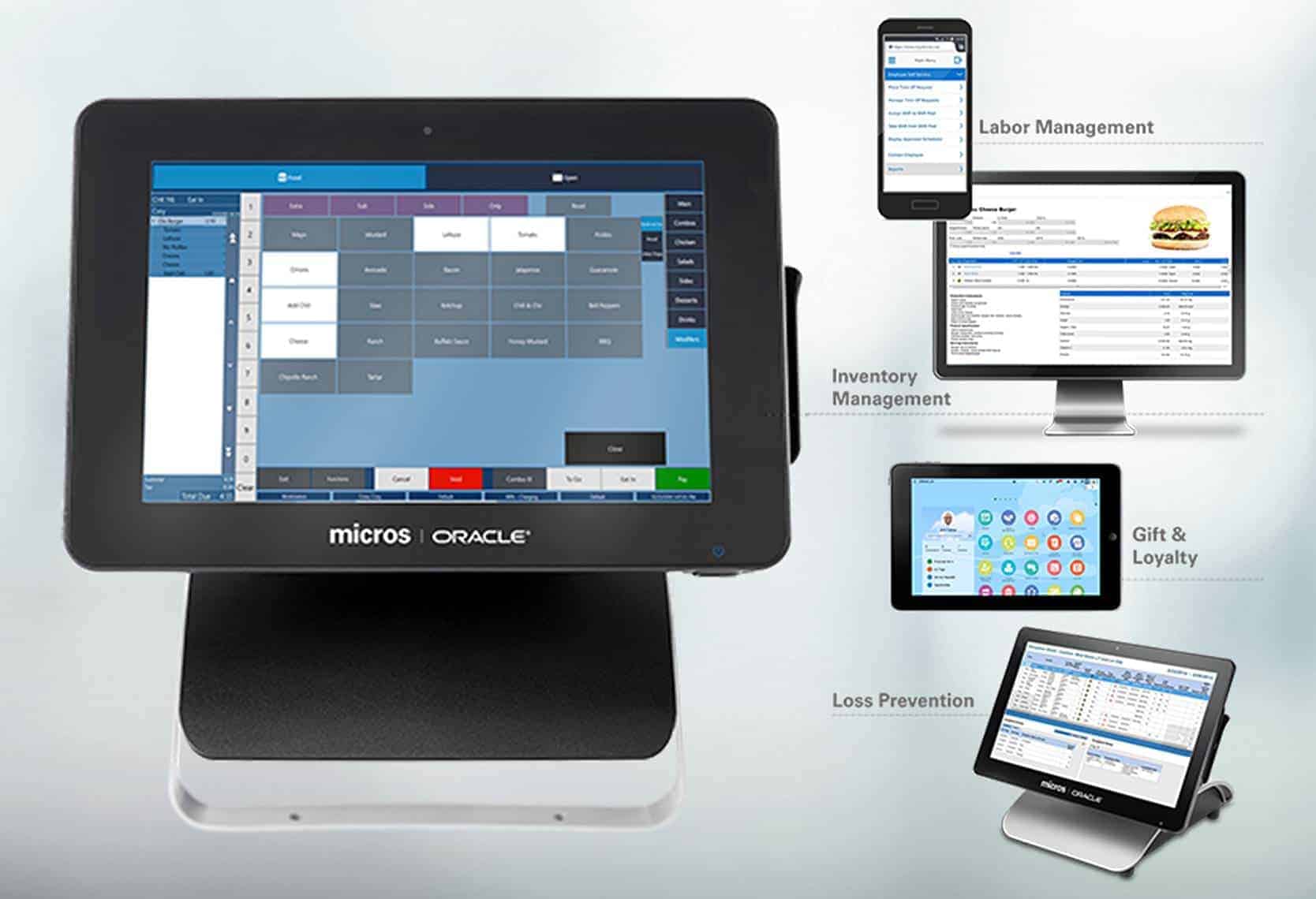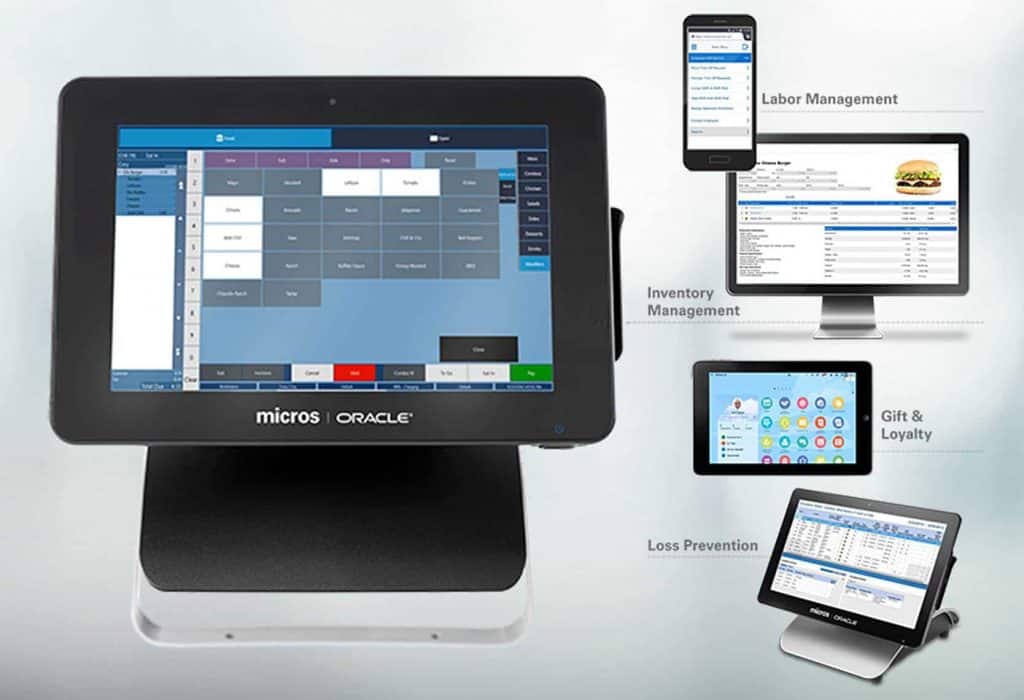 MICROS was designed to only work on Oracle products. When it comes to deployment, a restaurant is completely reliant on the MICROS team for help with installation. This is why Oracle has a variety of services and features to customize each system. 
They do not sell out-of-the-box platforms that can be plugged in and used. Every POS deployment depends on factors like:
Number of locations

Size of team

Amount of terminals

Types of services
Oracle does partner with third-party providers for payment processing and additional services like accounting and reporting. 
Ease of Use  
Reviews online state that the MICROS system was developed for ease of use. It's not the most complex or aesthetic dashboard on the POS market, but that's what makes it so simple to navigate. The interface is always designed with your restaurant in mind. This helps to streamline controls like employee onboarding and training.
Using MICROS means there's not a ton of hardware brands to integrate. All Oracle products are designed to work together. If equipment malfunctions or dies, it can easily be replaced to get you up and running again fast.
Automated tasks also lend to ease of use. From order modifiers for upselling to stock replenishment. The more tasks you have on auto-drive, the easier it is to focus on daily operations and obstacles as they come.
Hardware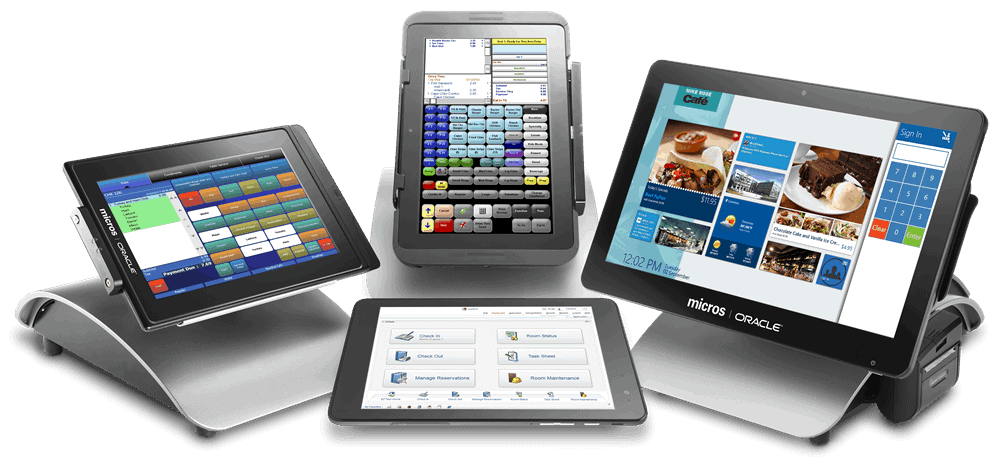 MICROS was created by the Oracle brand so it comes as no surprise they offer robust and durable equipment that's built to last. All hardware provides secure employee controls which include fingerprint scanning and access authentication protocols.
Consider some of these hardware options when building your set up:
Oracle MICROS Simphony
Built for complete restaurant management, this is the MICROS main product and brain of the POS operation. It powers the cloud-based software with intuitive ordering, instant BOH communication, and robust menu management. 
The all-in-one system helps to optimize online and in-house operations with key features that include:
Real-time table management with conversational ordering

Inventory and employee controls

Menu engineering with automatic modifiers

Customer gift card and loyalty program

Reservation and waitlist 
Multi-channel Kitchen Displays
MICROS has kitchen display systems (KDS) that help a restaurant reduce errors, increase BOH efficiency, optimize speed, and enhance food quality. The equipment includes touch screens, bump bars, and remote views that allow staff to quickly prioritize food prep and manage timing across multiple stations.
The KDS manages orders from multiple channels that include in-house staff, self-service kiosks, online ordering, mobile apps, and third-party delivery platforms. 
EMV-Compliant Credit Card Readers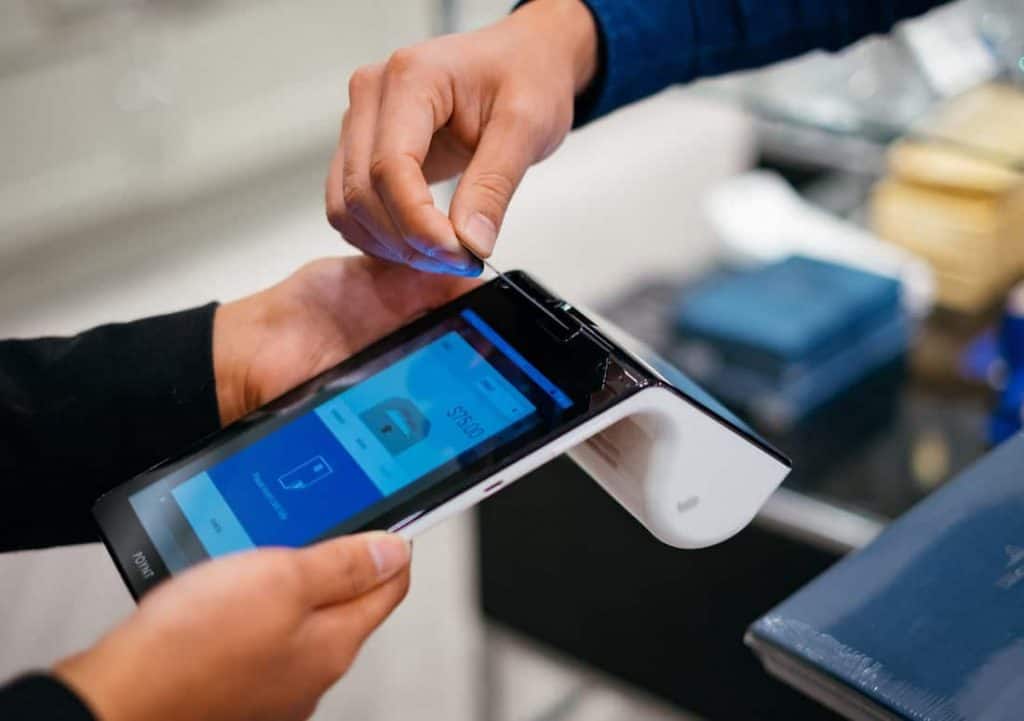 MICROS has secure, EMV-compliant credit card readers that accept mobile wallet payments, chip and pins, or whatever method your customers prefer. It enables guests to quickly and safely complete transactions while boosting sales and revenue.
Integrations
The MICROS POS system is built on a secure and open API with your choice of Microsoft Office or Oracle Linux. This makes it easy to connect to your favorite tools and integrates with partners for key functions that include:
Gift card and loyalty programs
And much more…
Credit Card and Payment Processing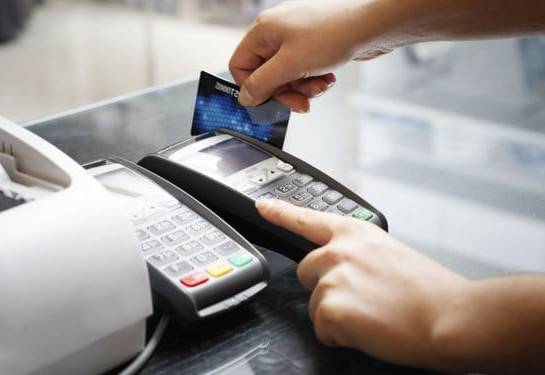 The Oracle Payment Interface (OPI) simplifies credit card payment configuration. It enables the MICROS POS to communicate with different credit card processors using a single payment driver. This means flexibility in your payment processing. The OPI allows you to process any chip or pin-based cards and capture signatures electronically.
Enhance security by preventing cardholder data from being stored in the POS system. Eliminate card batch processing by automating the end of day settlement of transactions. Send out credit card finalizing requests and authorize payments on the spot.
Dedicated Customer Service and Support
MICROS provides industry-leading customer support for both hardware and software solutions. The help desk is open 24/7 and staffed by certified professionals in every aspect of the system. Oracle has global contacts for sales, IT support, cloud questions, billing, and account assistance.
Dedicated Customer Care Support is more personalized than regular customer care. These professionals have extensive product knowledge and experience and can provide the best possible service for your customers. They can stay on the phone with customers for as long as necessary, and can provide a number of extra services. For example, dedicated agents can respond to customer queries within 20 minutes and can send follow-up surveys.
A dedicated customer care support representative helps you provide exceptional customer service to top-tier accounts. As their primary point of contact, they help account directors resolve day-to-day problems and communicate platform updates to the accounts' key contacts. Although their role is not exhaustive, they are often responsible for addressing common customer concerns and resolving more complex issues.
Dedicated Customer Care Support is an important investment for any company. Dedicated representatives work around the clock to provide maximum customer support. This ensures continuity of service and helps you manage failures quickly. Also, the dedicated team allows you to control the level of assistance provided to your clients. This is especially relevant if your customer support demands are high.
Dedicated Customer Care Support is a cost-effective choice for companies that need to respond to high call volumes. It involves hiring a team of specialized agents to handle customer service calls. This staff is dedicated to your business and will be trained to be an expert on your products. In addition, these agents will be able to reflect your company's policies, culture, and systems. They become a virtual extension of your business and can be on-call for as long as needed.
You can start an immediate chat, email, or call and have questions answered 365 days of the year.
MICROS POS Best Alternatives
In addition to MICROS, there are other restaurant POS systems that your business might find useful. Consider these two alternatives:
Toast POS 

Toast is a powerful point of sale system that combines cloud-based software with durable hardware and convenient payment processing. The system includes all the features you need to run any style of restaurant including:
Tableside service with instant payments and order ready notifications 

Analytics and reporting with sales summary and product mix

Menu management with real-time updates and item countdown

Online ordering and delivery with third-party integrations
The cost of Toast POS is free for the Starter kit (plus taxes), $99/month for the Essentials package, and $189 for the Growth plan. Digital ordering solutions start at $50/month (Toast Now) and hardware starts at $450 for a handheld device and $1,350 for an entire POS setup.
NCR Aloha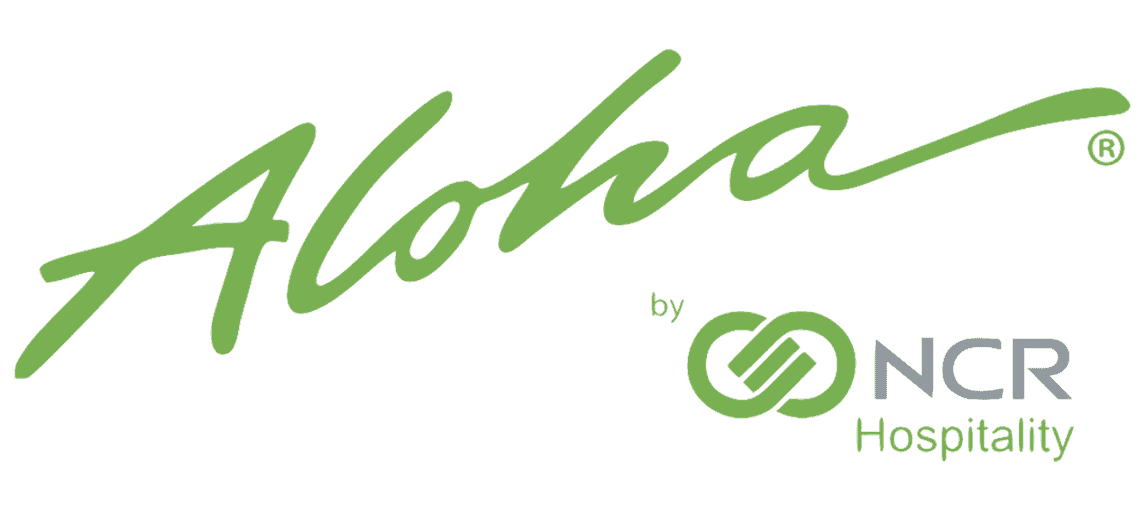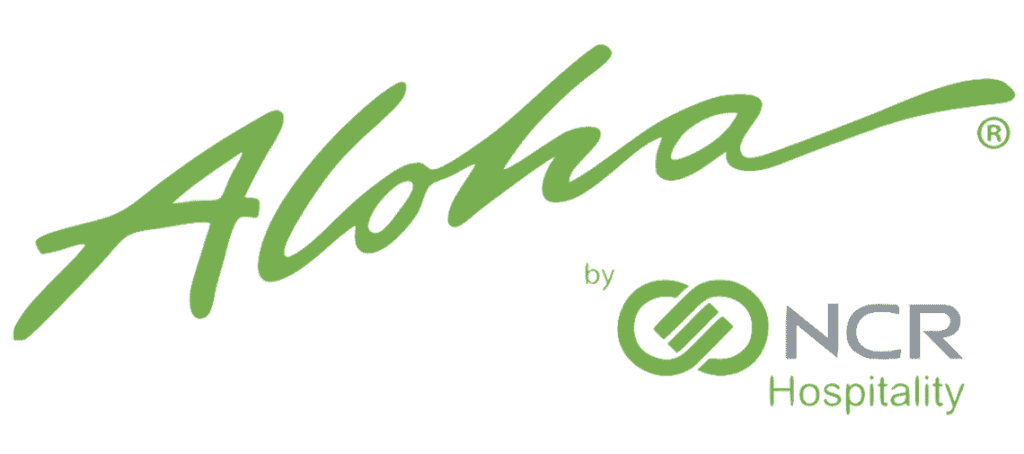 When comparing MICROS vs. Aloha POS is an enterprise solution for restaurants. It features best-in-class hardware, software, and services that help you run operations, drive revenue, and meet customer expectations. Look for key features that include:
Fixed and mobile stations designed for all restaurant concepts

Advanced reporting with employee scorecards and sales KPIs

Online ordering with branded channels and a customer portal

Gift card and loyalty programs with reward milestones
The cost of Aloha POS is a subscription model based on a variety of factors like restaurant size and number of employees. It's an all-inclusive monthly payment with no contract period or unexpected costs. Users can add or remove products at any time.

Summing Up The MICROS POS System
Online reviews peg MICROS as an amazing system for smaller operations. It has a very straightforward dashboard which means it's easy to train and transact. 
For the third straight year, the Oracle system has been named a "Leader" in the IDC MarketScape Worldwide Point-of-Sale Software Quick-Service/Fast Casual Restaurant Sector assessment.  
MICROS will help your business manage the front and back of house with instant automation and real-time workflows. It will equip your restaurant with durable hardware designed for foodservice and staff controls that keep people organized. 
If you have challenges with inventory management or data capture, MICROS has features to identify key sales trends and stock up accordingly. Always have your best-selling dishes at the top of the menu and in front of staff.
If you're looking for platform that enhances the customer experience, engages staff, and helps drive growth, Oracle MICROS is a point of sale that does the trick.