It can be surprising how many restaurants and bars are being held back from achieving greater success because they lack one the most essential operational tools – the right POS solution.
Some are still limping along with old-school registers and order pads. Others might have a more modern POS, but it doesn't have the robust features and integrated functions the latest systems offer.
There are scores of POS options available today, and one that deserves a closer look is the Leebro POS. It was designed to help restaurants and bars unlock their full potential with its robust features and dynamic reporting.
With its choices of traditional all-in-one POS or one based on iPads and/or smartphones, the Leebro POS is ready to fuel the success of any restaurant or bar.
Who's Leebro POS?
Leebro has been providing restaurants and bars with POS solutions for more than 30 years.
Its current POS offering is a customizable solution aimed squarely at increasing the productivity and profitability of hospitality and foodservice businesses.
It has positioned itself as a solution geared specifically to restaurants and bars in New York, New Jersey, Connecticut Massachusetts, and Rhode Island.
There are office locations in both Manhattan and New England (Quincy, Massachusetts).
Leebro POS Benefits
Similar to uAccept POS, Leebro POS offers modern hardware to house its easy-to-use restaurant POS software. There are core functionalities and many add-on modules when needed.
It can work with iPad and Android tablets to add mobility to the POS, which greatly increases the efficiency of providing services and making transactions.
Because this is a cloud-based management tool, Leebro POS lets restaurant owners and operators can access all relevant data in real-time to track business performance anywhere and anytime from a smartphone or other mobile device.
Leebro positions itself as being a solid solution for just about every kind of restaurant or bar, including the following:
Full Service Restaurants (fine dining, fast casual, diners)
Nightclubs and Bars (including wineries and breweries)
Quick-Service (fast food, bakeries)
Clubs (yacht, beach, country)
Institutions and Cafeterias
Delivery and Takeout
Multi-Concept Venues and Food Halls
Hotels and Resorts (Compatible with Opera PMS)
Potential Leebro POS Drawbacks
Drawbacks for Leebro POS are hard to find because there are only a handful of customer reviews of the system, and the few that are out there are from years ago. You wouldn't want to judge a POS solution in 2019 based on customer reviews from 5-9 years ago.
One user in 2018 was very unhappy with Leebro, claiming there were constant system down and credit card processing issues. Without more online reviews, it's impossible to say whether or not these are problems being experienced by other users.
Leebro POS Pricing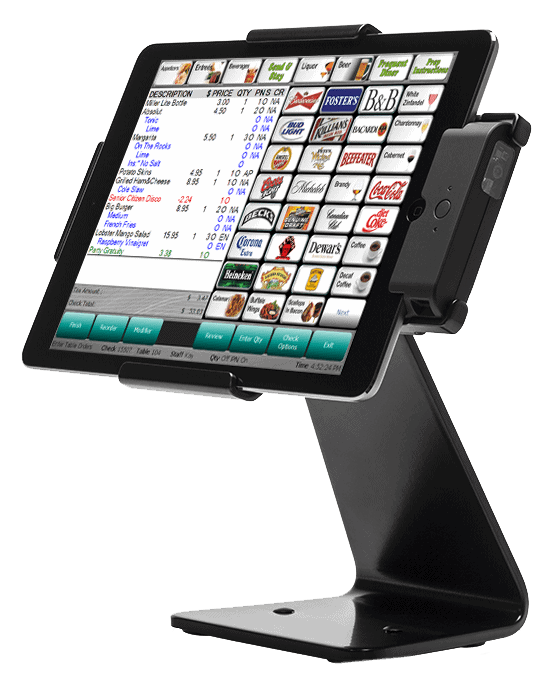 The Leebro POS website does not present any pricing information on its website.
It does use the following words: "Point of sale as a service: A small up-front investment, with an affordable monthly price." To get detailed pricing information or a quote, you'd want to contact the company directly.
Leebro POS Requirements
There is no detailed description on the Leebro POS website of the hardware options available for various components of a POS. It does picture five options for the main device on which it can run.
These include iPad, iPad Mini, iPhone, Android tablet, or a more traditional POS arrangement. The website also mentions how handy it is to have a kitchen display system (KDS) but doesn't offer much in the way of details about what they offer.
Leebro POS Features and Capabilities
Restaurants and bars who have implemented the Leebro POS solution enjoy the following features and capabilities:
Mobile Solutions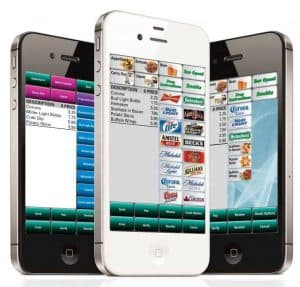 Leebro has traditional POS systems available, but it's definitely pushing hard on its mobile POS.
This makes sense when you consider what its mobile system can do, like increase table turns during peak service, accept tableside payments, and bust up long lines when needed.
Some restaurants discover they can save on labor because they don't need as many staff. The system also gives instant real-time access to the 86 list (items that have run out).
Credit Card Security
Restaurants and bars need to protect their customers and themselves when accepting credit card payments. Leebro POS offers state-of-the-art security including PCI and EMV.
Additional security features include secure passwords features, stored data protection, application activity logging capabilities, secure applications, wireless transmission protection, secure network implementation, secure remote software updates, and encryption.
Real-Time Mobile Analytics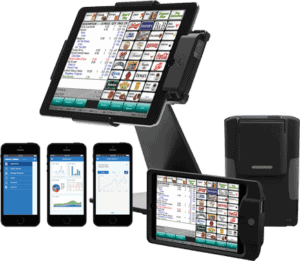 Leebro POS lets business owners compile and customize data over specific time periods and for multiple locations.
Real-time alerts help users keep their finger on the pulse of operations, and react in a timely manner.
Whether it's related to finances or security, or sending customers special deals and discounts, the POS solution keeps everyone in-the-know.
Labor tracking can also be set up with alerts so you'll know immediately if someone's going into overtime, has clocked in late or early, or has failed to show up. The system can also help with employee scheduling and tracking hours so it doesn't have to be done manually.
Leebro POS can be set up to integrate with various social media platforms such as Facebook and Twitter to let customers know about specials, happy hours, and other promotions. Analyzing results from these efforts will give you an idea of the effectiveness of your social marketing.
Mobile Payments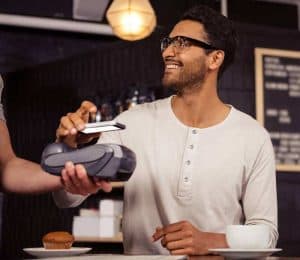 The Leebro POS solution can also be configured to work with any or all the mobile payment options you want to have available, including the following:
Apple Pay
LevelUp
PayPal
Tabbed Out
myCheck
Multi-Unit Enterprise Management
For restaurants and bars with multiple locations, Leebro POS offers all kinds of multi-unit capabilities, such as those listed below:
Business intelligence and analytics through custom reporting (similar to the analytics previously mentioned).
Integrated inventory management allows for tracking, controlling, and calculating food and beverage costs, inventory usage, and cost variance as well as discrepancies. Track waste, production, and store-to-store transfers. Manage all your vendors in a central location and maintain accurate pricing. The POS will learn usage trends and suggest ordering volumes based on historical data. Create and send purchase orders and manage invoices from your web-based account. Analyze profit detailed reports to identify low-performing and high-performing items.
Labor management, scheduling, and reporting means more control of labor costs. Communicate directly with employees with targeted messages to individuals or groups by job codes. Employees can swap shifts, change their own availability and request time off in the system. A manager is alerted when such changes are entered. When approval is granted then the change is automatically reflected on the schedule.
The multi-unit enterprise POS integrates with ADP, Paychex, Benefit Mall, and other payroll solutions; QuickBooks, Peachtree, Great Plains, Sage MAS 90 and other accounting solutions.
Integrated franchise management model franchisors.
Rewards, loyalty, and gift programs and marketing.
Menu management can happen remotely through a robust centralized database serving multiple locations. It can also be locked down at the store level to ensure only headquarters is in charge when needed.
Add-On Modules
A wide range of add-on modules are available to enhance the Leebro POS solution, including the following (with the assumption that "add-on" also means "for an additional fee"):
Gift Card and Virtual eGift Cards
Inventory Management
Online Labor Scheduling
Table Management Module
Reservations Module
Open Table Integration
Online Ordering Module
Direct Portal to American Express (Reduce Transaction Fees)
Accounting Integration
Guest and Server Pager Integration
Additional Modules
Kitchen Display Systems (KDS)
Age Verification Integration
Payroll Integration
Hotel Property Management System (PMS) Interface
Liquor Control Integration
Digital CCTV Surveillance Camera Integration
Multi-Store Menu Management
Above Store Enterprise Reporting
Multi-Store Loyalty and Gift Cards
Customer Service and Technical Support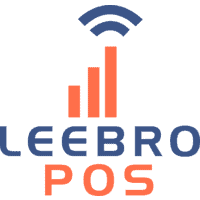 There is at least one place on the Leebro POS website where it mentions the following features that are free for life:
24/7 Helpdesk support
On-site support
Software upgrades (it's cloud-based)
Hardware warranty
Leebro POS Alternatives
The Final Word on Leebro POS
Leebro POS has been around for more than three decades. This makes it hard to understand why the company doesn't present more detailed information on its website for prospective customers regarding hardware options.
Also, there's not much information about the company's pricing plans. Still, there is clearly a wide range of features and capabilities available on a variety of platforms, which means the Leebro POS deserves a closer look.
The following two tabs change content below.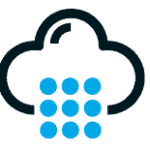 POS Quote Team
The staff at POSQuote.com is composed of industry professionals, experts, and current business owners. Through extensive research, we compile buyer's guides and review the best POS systems in the industry.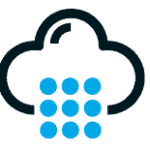 Latest posts by POS Quote Team (see all)
Reader Interactions