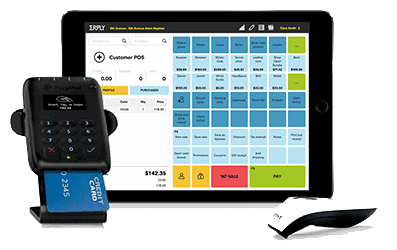 Retailers need a POS solution responsive to their specific needs. A complete system should include powerful functionality and be customizable. Erply POS represents a solution that accomplishes both of these capabilities.
To run and grow a successful retail business, operators also need to find a technology partner they trusts to meet their needs for years to come. POS systems need to be scalable and flexible to maximize the potential to grow your brand.
Cloud-based software platforms offer many benefits to businesses of any size. All your data and transactions are protected by the latest security standards and capabilities. Erply POS is recognized as a technology leader in this area.
Continue on for the full review of features and capabilities that Erply POS offers retailers of all sizes across all industries.
Erply POS – Company Overview

Founded in 2010, Erply POS has grown into a full-feature POS solution designed to offer flexibility for small to medium-sized businesses.
Headquartered in New York City, the team at Erply includes development talent from all over the world. Erply cloud-based POS solution processes billions of transactions for over 100,000 stores globally in 15 different languages. They strive to develop the best software tools in the industry for businesses of any size.
Erply POS Features
The daily operations of running a retail business can be complex. Dozens of tasks and processes are repeated on a daily basis. Erply POS streamlines and automates your most common tasks.
An employee time clock app allows associates to use a unique login to track time. Managers can create schedules, modify hours, and generate reports. Access for everyone happens anywhere on the POS system, including mobile devices.
Keeping your registers balanced and generating end-of-day reports is simple with Erply POS. It includes a Cash In/Cash Out feature that records all miscellaneous movement of cash from the till. Opening and closing the day generates all the reporting needed and creates an audit trail to prevent loss or theft.
Enhanced Sales Functions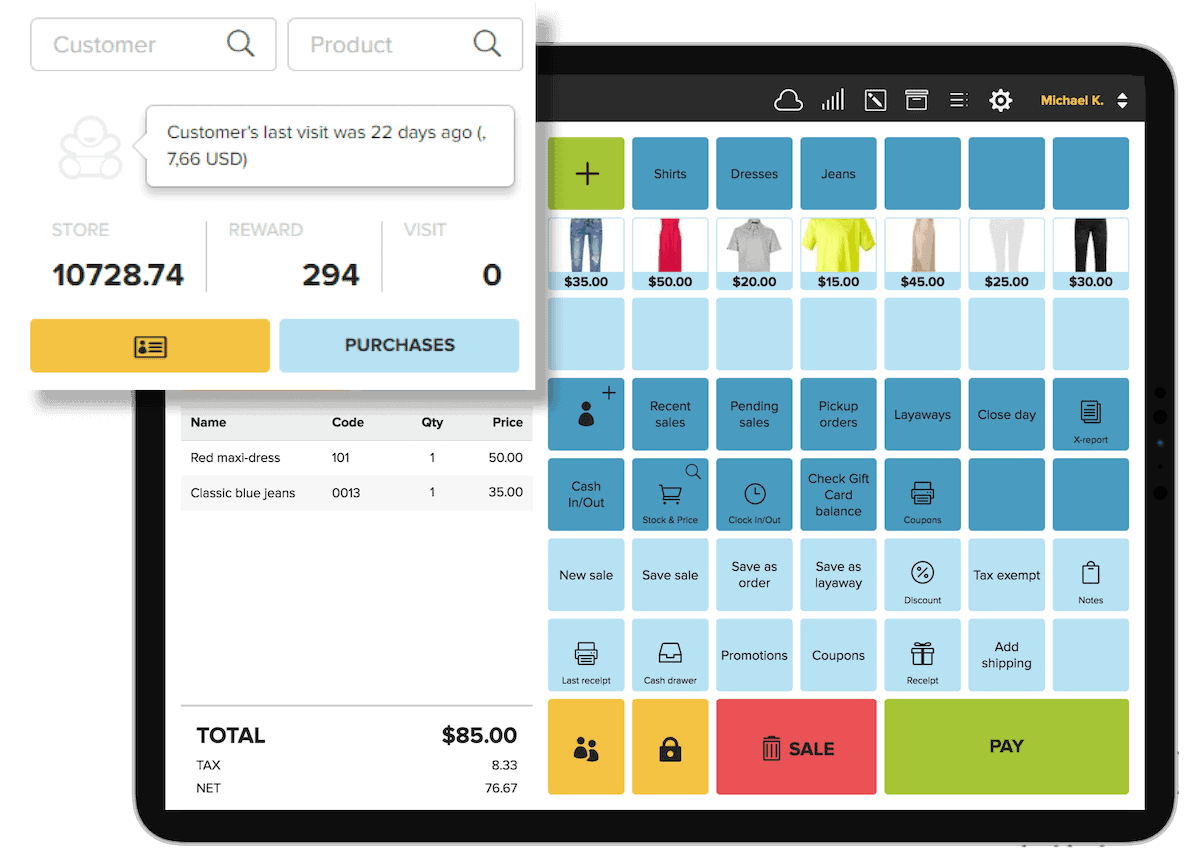 Erply POS has a unique layaway function that can increase sales on big-ticket items. Customize down payments, set-up payment dates, and view inventory items on hold. Alerts and automation keep everyone in the loop.
Retail is an OmniChannel experience. Customers want to shop online in a variety of places as well as in-store. Erply POS makes it easy for your customers to browse from anywhere and complete a purchase online or in your store. This is a great option to create more foot traffic and increase impulse buys.
Epry POS empowers your employees with access to recent sales receipts and customer purchase histories. Remind them what size they purchased last time or help process returns without a receipt. Save a Sale functionality allows you to move and complete transactions anywhere on the POS system, including mobile devices.
Streamlined Transaction Completion
Erply POS can be customized to move your customers quickly through the checkout process. Setup quick select keys for popular items or products sold in bulk without a barcode. Customize by location anywhere you do business.
Hassle-free stock and price lookup helps employees become more efficient and delivers better service to customers. Erply POS search features are intuitive and completed manually or with a barcode scan. All product availability, pricing, and information are updated in real-time when changes are made from the back office.
Erply POS' return and refunds settings allow you to enforce store policy and create an audit trail. Managers can add their own unique reason codes, approval requirements, and receive detailed reports. Transaction records help process returns properly without a receipt.
Inventory Management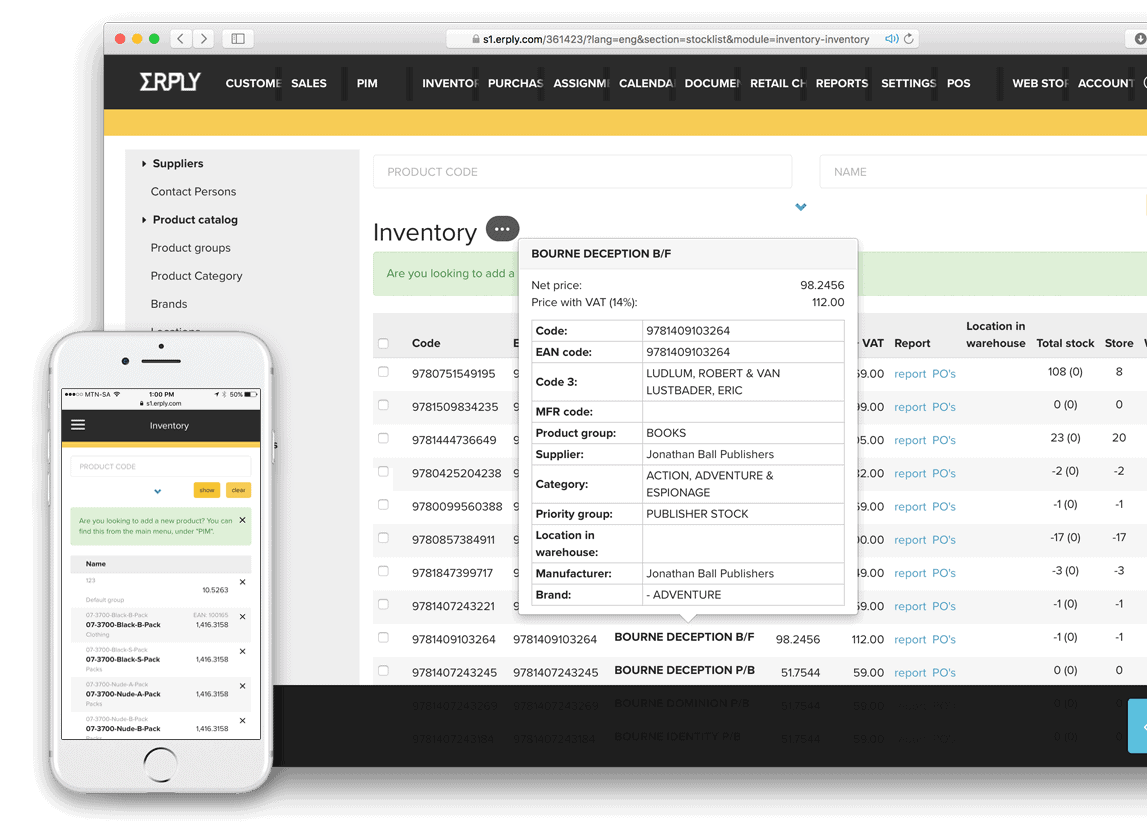 Erply POS is a complete inventory management system bringing all your information and activities onto one platform in the cloud. Their Product Information Management (PIM) options simplify the complex world of inventory. All changes are updated globally across the platform in real-time.
If your operation operates a warehouse or multiple locations, Erply POS accurately tracks all inventory transfers. These functions work hand-in-hand with Erply's stocktaking capabilities. Completely paperless, the system enables employees to use a mobile device and/or scanner to quickly complete the task which perfect accuracy.
Selling products with a wide variety of sizes, colors, and other attributes are easily managed with Erply POS' product matrix functions. Easily customize categories and drive reporting for useful insights. All inventory functionality can be accessed from your smartphone with the Mobile Warehouse Management System (WMS).
Similar to Lightspeed Retail, Erply POS also makes it simple to organize and manage all your suppliers. Purchasing management tools can be customized at any level of your business. Quickly create PO's and review orders and inventory down to a line-item level. Stock replenishment reports and alerts can be completed manually or automatically.
Superior Sales Management and CRM Tools
Businesses that generate revenue by generating quotes and closing deals can create their own custom sales processes. Reports and dashboard visuals help your management team forecast revenues. Invoicing and payment capabilities are also integrated into these functions. 
Eperly POS has the CRM capabilities you need to manage all the ways you connected with your customers. Develop a customized loyalty program and create personalized communication and offers to segmented lists. Learn more about your customers and increase your lifetime customer value.
Integrated Payments Options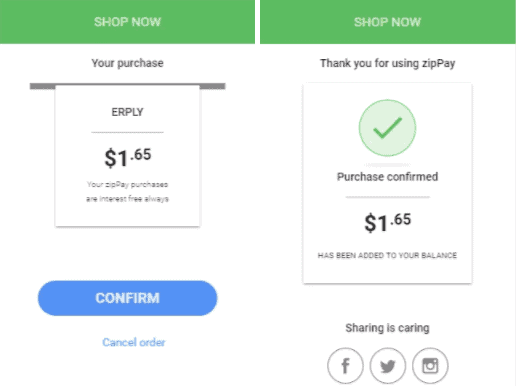 Erply POS can integrate with your preferred payment processor. The system also allows associates to accept more than one card payment method within transactions. Payment processing functions handle all payment methods including cash, credit/debit cards, checks, or gift cards.
All of this functionality is also available on the go on mobile devices at remote locations. Erply POS is also compatible with Apple Pay and other NFC contactless payment readers.
Business Types
Erply POS has a solution for every industry and every size organization. The team at Erply can help your business identify the right level of service and features to meet the current and future needs of your operation.
Enterprise Retail
Retail Franchise
Retail
Apparel
Coffee Shop
Beauty/Health
Food & Grocery
Garden Center
Toy Store
Vape Store
Wholesale
Hardware
Erply POS is hardware agnostic so you are free to utilize the devices you prefer. Their support team is available to assist in getting hardware or credit card processing equipment setup.
Hardware Devices
Payment Devices
Printers
Customer Displays
Preferred Hardware Manufacturers
IBM
Toshiba
Star
Epson
Verifone
MagTek
Ingencio
Paypal
APG
Mettler Toledo
Avery
Honeywell
Motorola
Erply POS Pricing
The company offers a range of pricing tiers allowing operators to choose the plan most appropriate for their needs. Erply POS also offers a 20% discount when you sign up for annual billing.
POS without Inventory Features:  $49/mo or $39/mo billed annually.
Ideal for small shops that do not carry inventory.
Includes 2 User Accounts
1 Point of Sale License
Basic x-/z-reports to run your shop
Basic CRM
POS Mobile App
Cayan Integrated Payments
mPOS
Email Receipts
Flexible Hardware Support
Bluetooh Peripheral Support
Pop-up Shop Support
Limited e-mail support only
No Warehouse Management
POS with Online and Offline Inventory:   $89/mo or $69/mo billed
A solution geared for web shops and warehouses.
Includes 2 User Accounts
1 Warehouse License
Real-time Inventory Backend System
Product Management/Inventory Database
Reporting
Supplier Management
Purchase and Receiving
Packing Lists/Barcode Labels
Cycle Counts
Multiple Product Types
Kitting
E-mail Purchase Orders
Mobile Inventory
Customizable Document Designer
Shopify Integration/E-commerce API
Import/Export Tools
Inventory + POS: $119/mo or $99/mo
Perfect for high volume single or multi-store retailers.
Includes 2 User Accounts
1 POS with Inventory License
mPOS
Inventory Database
Advanced Reporting
Advanced Customer Database + API – 1M customers
Purchase and Receiving
Supplier Relationship Management
Gift Cards, Store Credit System
Promotions/Coupons and Marketing Intelligence
Quotes/Sales Orders/Invoices
Sales Commission Calculations
Customizable Document Designer
Wholesale/House Accounts
Customer Facing Display
API Access
WMS – Warehouse Management System Capability
Enterprise:  Call for consultations and custom quote
A solution for larger multi-store franchises or enterprises.
Franchise and Chain HQ Module
Multi-store Point of Sale
Inventory Management
Customer Facing Display with Ad Module
Advanced Customer Database + API – 10M customers
900+ POS Registers Supported
Gift Cards, Store Credit System
Promotions/Coupons and Marketing Intelligence
Invoicing/Quoting
ERP Integration/API Access
House Accounts
Wholesale, EDI Integration Option
WMS – Warehouse Management System
mPOS
Dedicated Customer Management Cloud
High Scalability (800+ locations)
Centralized Reporting & Purchasing
Commission Management
Development & Professional Services
Dedicated SLA, Transition Services, and Account Team
World-class Security & Hosting
Over 200 Custom Add-On Modules
Erply POS Benefits
Comprehensive POS features
World-class API
Highly secure servers
Personable customer support
Mobile applications
Erply POS Drawbacks
Basic plan does not include inventory features
Tiers can get expensive for advanced features
Our Final Verdict
Erply POS offers a modern cloud-based solution that can be configured to meet the needs of businesses of any size. Secure and leveraging the latest technology, users will find that Erply POS is a complete solution that is scalable for all your future plans for growth and expansion.
With offices around the globe and world class customer support, the experts at Erply can help you configure the optimal POS solutions empower your employees, amaze your customers, and increase the value of your brand.
The following two tabs change content below.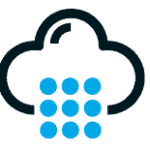 POS Quote Team
The staff at POSQuote.com is composed of industry professionals, experts, and current business owners. Through extensive research, we compile buyer's guides and review the best POS systems in the industry.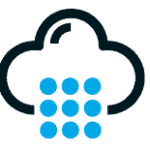 Latest posts by POS Quote Team (see all)
Reader Interactions