(Last Updated On: October 1, 2022)


Aldelo for Restaurants (AFR) is a tried and true Point of Sale (POS) and restaurant management system produced by Aldelo, L.P., and tailored especially for the needs of restaurants of several types.
If you are looking for a system of this type, AFR definitely deserves consideration. This Windows-based system has been deployed in tens of thousands of restaurants and bars for 20 years.

Aldelo POS Review: A Little Bit About The Company
Aldelo, L.P., designs and develops point of sale and payment processing software. Aldelo also offers AldeloPay, a payment processing service. The company is located in Pleasanton, CA.
Product Overview
AFR consists of a server computer that maintains the Aldelo database, and one or more client computers that are used as point of sale terminals. If there is only one client, the client and server can be combined.
The system is designed to meet the needs of a broad variety of restaurant types ranging from fine dining to fast food. Special features are oriented to bars and pizza restaurants.
When it comes to managing delivery services, the Aldelo For Restaurants software is a valuable tool for restaurant owners. It features comprehensive customer address and order history tracking, as well as driver departure and arrival tracking. It also features hostess features like money-drop capabilities, a visual map integration with MS Streets & Trips 2001, and route status reports. This software makes it easy to track deliveries and improve customer service.
The software's user-friendly interface makes it easy for even the most inexperienced restaurant owner to operate. Moreover, it requires no prior computer knowledge and does not require product codes, which makes it highly efficient. Aldelo is an excellent point-of-sale (POS) and store management solution for all types of restaurants. The following benefits of Aldelo For Restaurants are:
- Features: Designed for restaurants, Aldelo For Restaurants Pro Edition is easy to learn and affordable. Its extensive reports provide detailed information about your business. It is highly recommended for restaurants with hundreds of locations and multiple point-of-sale terminals. It also includes features that will help restaurateurs manage inventory, labor, and scheduling. As a result, Aldelo For Restaurants software can help restaurant owners increase their productivity, reduce loss, and improve customer service.
Features and capabilities: Although Aldelo has a good range of capabilities and features, some customers have complained of frequent system malfunctions. In addition to frequent system problems, Aldelo customer support has received poor reviews and offers limited help. It is not recommended for restaurants, but it is certainly a valuable tool for restaurant owners. Its pricing is affordable, too. The software will help restaurant owners manage their business operations with a minimum of hassle.
The proprietary Aldelo database maintains comprehensive records representing employees, customers, table configurations, sales records, and everything else necessary to manage most types of restaurants.
Client computers act as point of sale terminals and may include touch screens, cash drawers, and a variety of specialized hardware.
Hardware and Software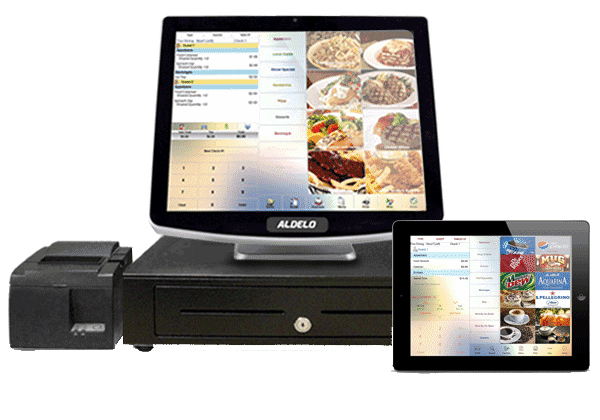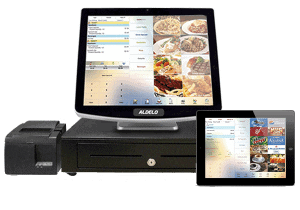 All AFR computers run the Windows operating system. Most recent versions of Windows may be used. Windows server systems are not required.
Hardware may range from conventional processors with separate displays and keyboards, to integrated laptops with touchscreens. The exact hardware and software requirements for a specific version of AFR can be obtained from Aldelo.
The server and clients are connected by a local network. Internet connectivity is required only for initial setup and for troubleshooting.
One or more printers are also required in any AFR system. Specialized printers may be needed for particular functions like receipt printing or for challenging environments like the kitchen. These printers can serve various roles:
Receipt printing. a simple specialized printer may be used to print customer receipts
Kitchen and bar ticket generation. a separate printer in the kitchen or at the bar can generate tickets whenever orders are placed
Label printing. When takeout or delivery are common, or when items are sold by weight, specialized labels can be printed including barcodes.
Report generation. Over 80 different report types are defined. A few examples include:

Sales by Menu Item report
Weekly Sales Analysis report
Labor vs Sales by Breakfast, Lunch and Dinner report
Order Payments report
Customer Credit List report
Frequent Diner Sales Summary per Account report
Employee Schedules report
Specific Server Sales by Category report
Detailed Inventory Depletion Summary report
Physical Inventory Count report
Menu Item Tracking by Printer Locations report
Drive Thru Timing report
Many other specialized devices from third parties can be interfaced depending on the needs of a specific installation. Examples include:
Cash drawers that can be opened at appropriate times under computer control
Card and check readers for efficient processing of checks and credit cards
Scales for weighing and pricing items that are sold by weight
Coin changers for automatically generating the correct change for cash payments
Features and Capabilities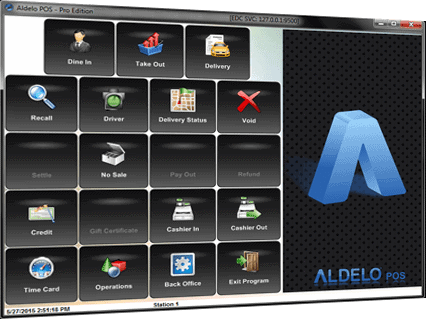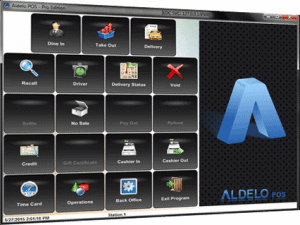 The major capabilities provided by AFR for POS and restaurant management include:
Customer Management, including:

Keeping track of customer names and contact information
Developing rewards and recommendations for frequent diners
Support for in-house charge accounts

Employee Management, including:

Maintaining employee contact and profile information
Processing payrolls
Distribution of tips
Managing timeclocks
Setting work schedules.

Reservation and Seating Management, which includes:

Creating and modifying reservations
Managing a waiting list
Assigning tables, with visual table management
Guest count tracking

Menu Management, which includes:

Definition of menu groups and items
Managing times when a menu group is available
Special menu management features for pizza restaurants

Order Entry and Processing, including:

Creating orders for dine-in, take out, drive through, or delivery
Assigning pagers
Order editing and recall

Payment Processing, including:

Splitting payments
Order settlement
Full cashier support, including shift end reports
Bad check management

Delivery Management, including:

Label generation
Defining delivery areas and related charges
Route management
Driver tracking
In addition to the POS capabilities outlined above, a number of additional features are included in the Pro version software at no additional cost. The most comprehensive of these is full inventory management. This includes the following functionality:
Inventory item management, allowing records for each inventory item to be created, edited, and deleted
Physical inventory support, maintaining a database of inventory items in which physical counts can be recorded and reviewed
Inventory forecasting, providing instructions to the kitchen for advance preparation based on the history of usage of each item
Menu recipe definition, identifying the inventory items and quantities used for each menu item
Countdown of the quantity remaining for each item
Auto depletion by sales capability, to generate shopping lists based on the items whose inventory falls below a set level
Generation of purchase orders as required for items to be purchased
Additional features provided at no additional cost are:
Gift Certificate Management including sales, tracking, and redemption
Customer Credit Voucher tracking and redemption
In House Charge Account Management, including billing statement creation
Multilingual Support allowing dual languages to be used on menus and reports. Employees may also interact with the system in their chosen language. English, Spanish and Chinese are fully supported.
Quick Service Screen for Fast Food Operations
Remote Support Capability, allowing Aldelo representatives to access your system remotely for quick problem resolution
Security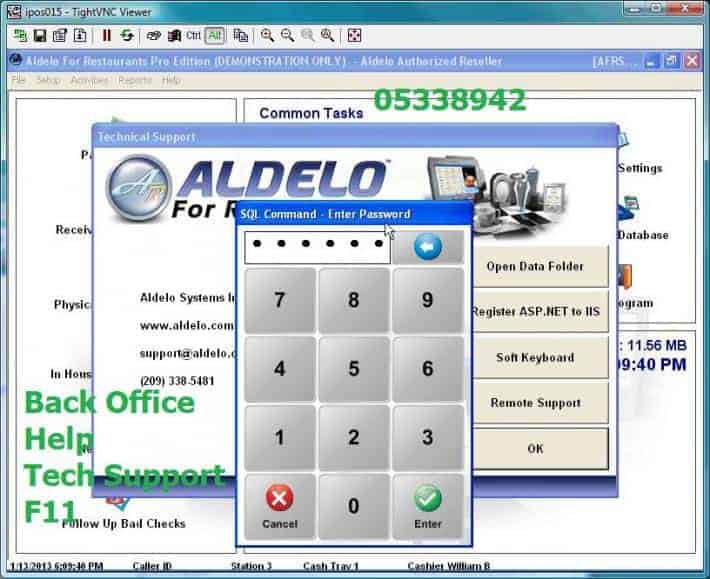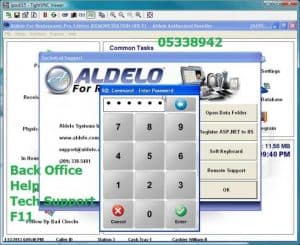 AFR provides security features to limit access to information and critical operations. Each employee is assigned a security level (1-5), and various operations may be assigned a minimum security level required to perform them. Some examples of operations that may be protected are:
Access delivery status (typically available at all levels)
Apply discounts (medium level)
Perform administrative functions (high level)
A typical assignment of security levels might be:
Level 1            Maintenance staff (seldom access the system)
Level 2            Hosts and hostesses (use the system but do not handle money)
Level 3            Servers (take orders and exchange money)
Level 4            Managers and cashiers
Level 5            General Managers and Owners
In addition, sensitive information such as employee salaries and distribution of tips may be hidden from unauthorized viewers.
AFR also includes features for management of video surveillance. Authorized users can setup, enable and disable cameras, take snapshots, and review security images.
Aldelo POS Pricing
Aldelo for Restaurants is sold to businesses through third party resellers, who bundle the software with various hardware configurations and may provide installation and ongoing maintenance services. A minimum configuration may be purchased for under $2000 or leased for about $66 per month. The software alone may be purchased for under $1000 (for one client) or leased for $99 per month including 24/7 support.
A new pricing model is available for Aldelo Express, in which the software and a minimal hardware configuration are provided free for subscribers to Aldelo payment processing. This model is not available for AFR.
User Reviews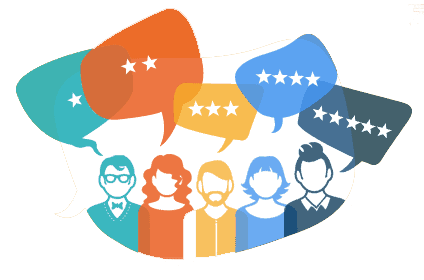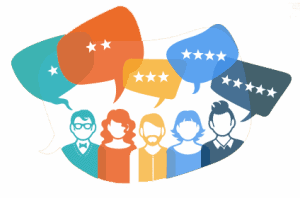 A number of third party and customer reviews for AFR are available online. These create a mixed picture of the system, as most reviewers seem to either greatly like or greatly dislike its capabilities.
Some negative comments point to system crashes and perceptions of a poor user interface. Different users, of course, have very different preferences for their user interfaces, and some find the AFR interface to be well designed and easy to use.
The chief complaint, however, by those who give the system a low rating is customer service. These users find the customer service unresponsive and unhelpful, especially when their initial year of service is completed.
Benefits
Some of the principal benefits of AFR, compared to other POS systems, are:
A tried and true system, designed with feedback from thousands of users
A broad range of features for full management of various restaurant types
Compatible with widely used computing systems and POS industry peripherals
Drawbacks
The major drawbacks for the system include the following:
Based on old technology and user interfaces
Requires an in-house Windows-based server
Customer service is reported as poor in some cases
Other Aldelo Products
The full version of Aldelo for Restaurants is also known as Aldelo for Restaurants Pro. A "Lite" version is also available, which omits some features such as inventory management. Recently Aldelo for Restaurants has been renamed Aldelo POS.
Aldelo For Restaurants is best suited to small and medium food service establishments. In 2011 Aldelo introduced Xera, a more robust version designed for larger establishments, using an enterprise-level SQL database.
In 2017 Aldelo introduced Aldelo Express, a completely new system using Apple iPads as mobile POS terminals, with database storage in the cloud using Amazon Web Systems. This is now the product that is being most heavily promoted.

Possible Alternatives
Not sure if Aldelo for Restaurants is the best choice for you? Here are a few other POS systems that may be worth looking at:
Aldelo Express, as mentioned above, is a completely new Aldelo product drawing on the experience of 20 years with Aldelo for Restaurants. It is based on the use of mobile client devices (currently Apple iPads) with database storage in the cloud.
TouchBistro is an iPad based POS featuring tableside ordering, floor plan and table management, menu management, staff management and scheduling, customer relationship management, inventory management, reporting and analytics, and more. Software prices range from $69 per month for a single client to $399 for unlimited clients. Basic hardware can be leased for about $200 more.
UpServe is a restaurant management and POS system based on mobile clients which may be either Android or iOS devices. Features include a menu builder, POS calculator, sales reports, split checks, inventory management, online ordering, multilocation analytics, and others. A basic configuration with four clients and full (pro) software costs $100 per month.
Upserve offers a number of useful features for small businesses. The company's POS system includes back-office features that can be accessed through any mobile device. Users can access detailed sales analytics, employee management, labor reporting, and marketing campaigns. Whether you run a café, pub, or a small restaurant, Upserve offers comprehensive reporting that can help you manage your staff and business.
Upserve's mobile app can also serve as a mobile POS for off-site events. However, this feature has limited functionality while offline. If your establishment's WiFi network is down, you won't be able to sync payments with the Upserve POS, Tableside devices, or Online Orders.
Hundreds of restaurants use Upserve's restaurant POS system. It has intuitive layouts and colorful screens. The company also offers a training mode that helps staff become comfortable with using the system. It also provides support 24 hours a day, seven days a week, so users can get any questions answered.
The Upserve mobile app is available on both Apple's App Store and Google Play. It isn't compatible with older versions of iOS or Android, but requires Android 7.0 or higher to function properly.
Lightspeed Restaurant is an iPad based POS featuring tableside ordering, inventory management, accounting, multistore functionality, customer loyalty management, employee management, sales reporting, and more. Prices start at $69 per month for one register and one location.
Final Verdict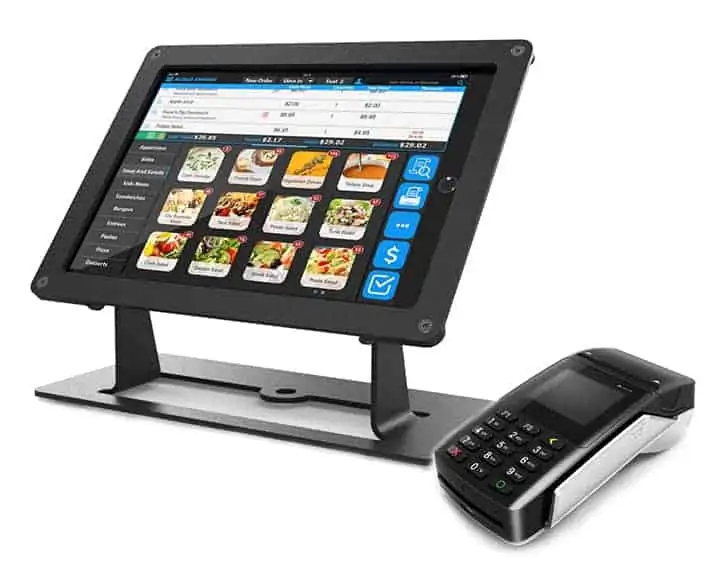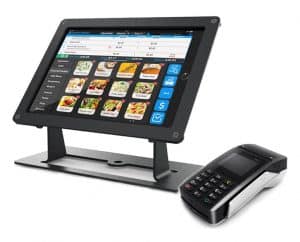 Aldelo for Restaurants is a firmly established product which has served well for thousands of users. It has a large feature set designed to serve the needs of most types of restaurants and bars.
However, it is now old technology, based on hardware configurations and a user interface which are increasingly seen as out of date.
Aldelo has now moved on with their Express product based on cloud storage, mobile device clients, and a pricing model that may be attractive to a wide class of users. If you wish to go or stay with an Aldelo product, Aldelo Express seems to be the system of choice.