(Last Updated On: March 28, 2023)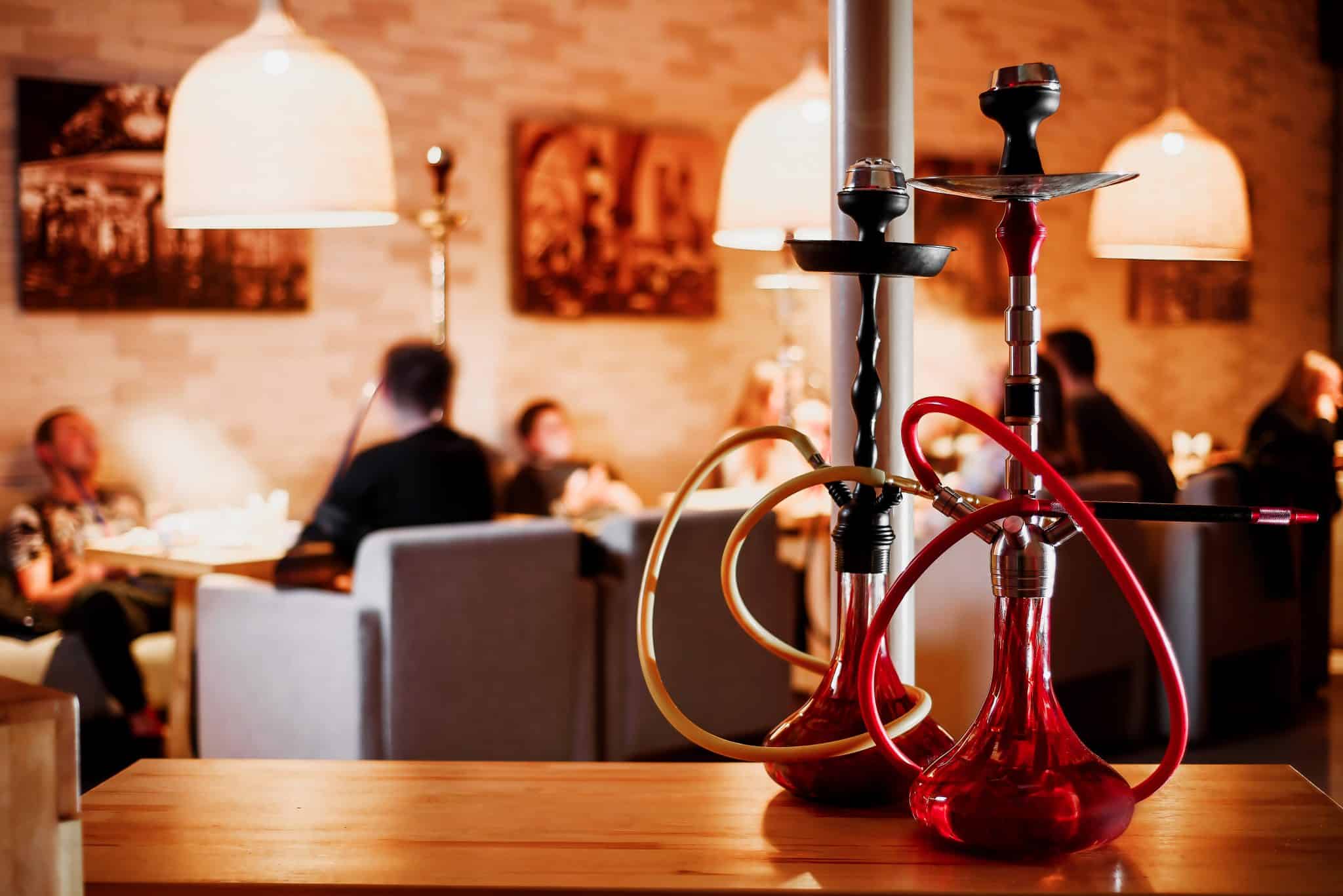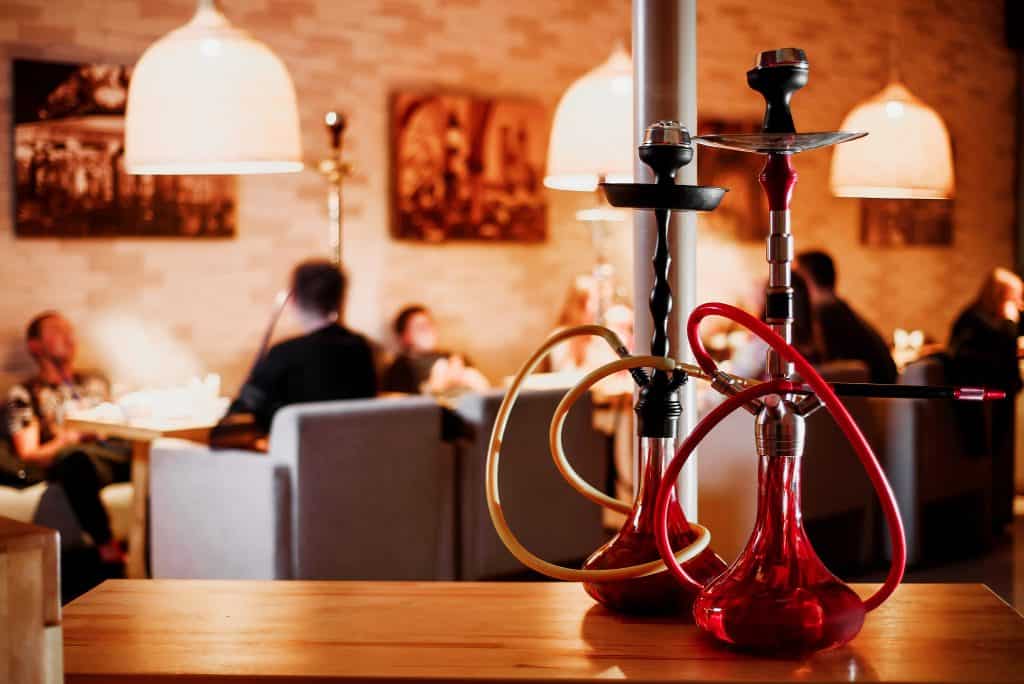 Hookah lounges are starting to pop up in almost every town. They're trendy, they offer a way for people to cut loose without the use of alcohol, and they also offer a place for people to kick back and relax. Statistics revealed that hookah lounges are one of the most profitable nightlife ventures in the United States.
To start a hookah lounge, you'll have to first put together a business plan and secure financing. Consider all costs like rent, supplies, taxes, licensing, permits, and legal expenses. Finally, you should budget properly for renovations, hiring employees, and other startup costs.
If you're considering starting a hookah lounge, you have many important decisions to make. You'll need to secure a good level of financing, document your business, know your cost and sort out with staff emplyment.
Finances - The first step is to secure a loan or other financing from a bank, investor or other lender. This can be a difficult process, so it's a good idea to start early by putting together a solid business plan that details your plans for the first year of operation.
Documentation - Ensure you have all the required legal paperwork and certificates for your business before opening to avoid any problems in the future. These may include permits from a local government authority, such as a fire safety certificate.
Insurance - Your new business needs commercial insurance to protect your assets and employees from potential losses. Contact a specialist business insurance broker to discuss the best options for your needs.
LLC - A limited liability company is a common structure for businesses, including a hookah lounge. It offers limited liability for its owners, and allows them to pass business income through their personal tax returns, avoiding double taxation.
Partnership - A partnership is a common legal structure for small business, and it's simple to form. It's also popular because it allows owners to share in profits and losses, but it can be difficult to resolve disputes between partners.
Legal Issues - Check with your state and local governments to determine the legal requirements for opening a hookah lounge, including licensing and permitting. These can vary widely, so it's a good idea for you to speak with an attorney to understand the laws in your area and find the best solution for your business.
As people start to gain more awareness about shisha and its flavorful fun, hookah lounges continue to become increasingly popular. The question many would-be business owners have is, how one can start a hookah lounge of their own. This guide will give you an idea of all the steps that need to be taken. 
1. Put Together A Business Plan
Before you start to ask venues to host a hookah lounge, it's best to take a look at the nuts and bolts of running a hookah lounge. Hookah lounges will have a wide variety of costs associated with them.
A good business plan will include:
Information on your target market

Initial startup costs (rent, hookahs, furniture, food, marketing, and software like POS systems)

A monthly operation cost estimate featuring everything from rent to utilities, to salaries, to supplies

Your marketing and business acquisition plans

Any legal issues you may need to face regarding tobacco licensure

How you will afford the startup and maintenance costs
If you take a look at everything together, you'll get a good idea of what it'll take to get the hookah lounge started. Should you still find this to be a doable project, then you should start obtaining your funding.
How much money do you need to start a hookah lounge?
In order to get a hookah lounge started, most people will need between $40,000 to $60,000. This will be enough for a year-long lease, licensure, insurance, as well as the supplies that you'll need to start. If you live in a city like New York or Los Angeles, it may take well over $100,000.
If you want to serve alcohol, you may need additional money just to get a liquor license. These can easily run tens of thousands of dollars, especially in states where there are limited licenses available. 
How much money does it cost to run a hookah lounge?
This all depends on the location you choose, as well as the services that you want to provide. Most parts of the country will need a minimum of $2,000 to $4,000 per month to run a hookah bar without having serious financial issues. 
How much do hookah supplies cost?
Hookah supplies are going to be a major cost to anticipate. Most lounge-ready hookahs will cost between $100 to $150 or more apiece. Along with that, disposable hoses will run about $1 to $3 per piece. 
Hookah heads can be made from raw fruit (such as pineapple or grapefruit), or through standard ceramic heads. If you want to get ceramic heads, they are $5 to $10 apiece. You will usually run through at least $40 of coal a day if you have a busy hookah lounge. 
One thing you might want to consider is getting a small grill where you can head coals, plus a coa carrier. These can cost between $20 to $50, depending on the item. 
How much do bar supplies cost?
Not all hookah lounges have bar supplies, so if you want to go alcohol-free or BYOB, you can. If you want to have a full bar, it can cost around $25,000 to get it going—not including hookah supplies. As a result, many hookah bars will have a small selection of wines and beers they offer up. 
2. Consider Legal Responsibilities
There are a lot of things you will need to put together before you get a hookah lounge together. 
To obtain most types of funding, you will need to get a business entity registered with the IRS. You also will need to get any form of tobacco licensure that your state may require, as well as business insurance. 
Along with the business entity, you will need to get an LLC registered to your name and obtain a business insurance policy. This is a must if you want to legally hire people at a venue.
What should you name your business?
It can't be something that's already taken. When you're registering your business name, remember to keep an eye on what's already available in your state. If you want to get the most out of your name, you should make sure that you can secure your name on all of these platforms:
If you're starting a business, choosing a business name is one of the most important decisions you'll make. It's an essential part of your brand, and should reflect your desired image and long-term goals.
Research
A great business name will be memorable, on-brand and legal. It will also help you build a strong brand identity that people can identify with.
Avoid a name that is too narrow or too literal, such as "iPhone Accessories." This would make it difficult to expand your business into other products or services.
Be creative with spelling and meaning to appeal to your target audience. This is especially true for names that describe the services you provide.
Using acronyms or a series of initials can also be helpful when naming a business. A popular example is UPS (United Parcel Service) and BBC (British Broadcasting Corporation).
Synonyms can also be useful when searching for a unique business name. For instance, a make-up artist might think of words that have beauty in them; these could include pretty, stunning or lovely.
Finding a business name that's available
Having a great idea for a business name can be fun and exciting, but you must remember to check that the name is available in your state before you make any commitments. If you don't do this, you could face difficulties forming your company or potentially violate someone else's trademark rights.
Checking if the name is available
A search for an unregistered business name is a free and easy process that can be completed in less than an hour. You can use social media and other online resources to search for a name that is available for your business.
The official state business registration

The IRS business registration

Social media handles (Twitter, Instagram, and Facebook)

An email address
3. Get Business Insurance
What happens if one of your workers falls down and injures himself? Or worse, what happens if your client tumbles down the stairs and hurts themselves? Business insurance is what you will need, and it's a cornerstone of opening up any business. 
This is the insurance you will get to protect yourself from lawsuits and also cover any injuries that happen on the job. Most of the time, it will cost between $5,000 to $6,000 per year. When you apply for insurance, you should consider getting extra for property damage or other similar issues. After all, accidents can happen anywhere. 
4. Apply for Licenses & Permits
You will need to get a lot of licenses for your lounge, but what licenses will you need? Along with the regular business license that you get from the IRS, there may be several others that you need. More specifically, people tend to need a liquor license and an entertainment license. 
How do you get a liquor license?
The process for getting a liquor license varies from state to state. If you want to get a liquor license, you will need to look up. Most places require you to purchase it or to rent a property that has already been cleared for liquor distribution. However, some may also require an inspection or additional service. 
Most beer and wine licenses will cost several thousand dollars per year to maintain. In California, it can be as little as $3,000. In New York City, it can be over $4,000. You also need to be free of a criminal record to get a liquor license in most states.
Do you need an entertainment license?
If you want to have live music, your state may require you to get an entertainment license or cabaret license. This is something you may need to look up, if you want to pursue the "lounge" part of the hookah lounge. 
What other licenses and permits will you need? 
This varies from place to place, as well as what upgrades you want to add. However, there are some that you need to be aware of…
The Certificate of Occupancy:

The CO, as it's commonly known, is a certificate that shows that your building passed all the codes and it's safe to enter. 

Construction Permits:

If you want to renovate, these are a must.

Bartending Licenses:

People who want to bartend their own hookah might want to look into it.

SafeSERV:

This is a certification that shows that your kitchen is up to state standards. In other words, it's a way to show that your food will not be prepared by people who don't know how to keep food safe.
5. Open A Business Bank Account
Before you can start renting out a venue for your hookah lounge, you will need to prove that you have a bank account. This is where you will need to store and route all your transactions for your business. 
When you establish a business account, you will also have to show that you have an EIN/TIN that is for business purposes only. If you want to get funding, then you will need to show your business plan or apply for a business line of credit at this point, too. 
Why do you need a business line of credit?
On a technicality, you don't. However, having one is a good move because it helps you separate business and personal expenses. This also can help act as your operating reserve.
6. Find a Venue for Your Hookah Lounge
Finding a venue for a hookah lounge is not going to be easy, especially since most types of smoking are banned indoors. Depending on the state you reside in, this can actually be the hardest part of opening up a hookah lounge. There are several reasons why this is the case:
It can be hard to find somewhere that you can legally set up your lounge.

Many cities ban the use of any tobacco—shisha included—indoors. So, finding a city that will allow for it can be rough. 
There's also a fire hazard that makes many landlords leery of hookah venues.

To be fair, there is a lot of fire going on in these places. You may be able to sway some landlords by buying extra insurance. 
There are many areas where hookah businesses have a bad track record, which makes both landlords and sellers nervous.

While hookah lounges can be remarkably profitable, there is a trend of people who make low-budget, badly-planned lounges that close within a year of opening up. You have to prove to landlords that you're not that type of business. 
Now that tobacco use has a stigma in mainstream society, many landlords are skittish about renting to hookah lounges.

Shisha, while not traditional tobacco, is still tobacco. This makes many landlords nervous since it's an illicit, cancer-causing material.

Some landlords also worry about stains from tobacco smoke indoors.

This can be fixed by placing all the hookahs outside or getting lots of air purifiers. Contrary to popular belief, hookah smoke does stain walls over time. 
What should you look for in a venue for a hookah lounge?
 Along with the issue of finding willing sellers and areas where you can legally start a hookah lounge, it's important to remember that you will usually require more than just a place.
Here's what to look for:
You want a well-built, well-maintained building.

No one wants to go to a shabby building. 
If you want to serve food and drinks, you should look for a larger venue with a bar area and kitchen.

The kitchen is mandatory, while the bar might be able to be moved behind the scenes in some situations. 
Ideally, you will choose an area with good ventilation.

Smoky lounges are not attractive, even if they're filled with smokers. 
Remember that foot traffic and visibility matter.

It's all about location, especially since people don't tend to actively seek out hookah lounges.
What renovations should you consider getting?
If you bought your building, then you have a lot of renovation upgrades and options that you should consider getting. The most popular include…
If you have a liquor license, get a fancy bar.

We suggest having a standard bar, along with some beer taps. To make your bar look better, get luxury backlit shelving for your bottles behind the bar.

Getting upscale furniture, a TV, and decorations is a must.

This actually should be part of your budget for startup costs. You can't have a decent lounge without nice surroundings.

Consider getting mood lighting or LED strips for your lounge.

Most hookah lounges act like nightclubs, at least when it comes to ambiance. This means that you will need to play up the mood. 
7. Focus on Marketing & Business Software
No business is complete without the tech aspect of marketing and accounting. Along with making a website to represent your business and getting the Google Places of your venue, you will need to invest in marketing and business software. 
Most hookah lounges will need to have a system for instant accounting, a way to manage your tables, as well as an order-taking system. Believe it or not, getting the right point-of-sale system can take care of this pretty easily. 

This is because many POS terminals now have full-scale computers as part of them. Since many people use them as an integral part of their biz, engineers found a way to make sure that they have the software business owners rely on. 
8. Hire Employees & Staff
When you're hiring people for a hookah lounge, you need to be aware of what kind of people you need to hire. Ideally, you'll have people who know how to create a good smoke, clean out hookahs, and also make great food. 
When hiring people for a hookah lounge, it's best to stick to people over the age of 18. This is because most state laws will not allow you to hire someone who will handle sharp knives or hot coals under that age. It's a liability issue.
9. Accounting & Transaction Tracking
We've already mentioned that you will need accounting software and tracking software on your POS. This is actually the only part of the system that you will need. In most cases, you will also need a service to help you track your employee's wages and print paychecks for them. 
Hiring an accountant and getting employer services can help you navigate through all the taxes that you need to pay. It's a good thing since taxes can get pretty nasty. If you want to avoid the accountant portion of your biz, you should consider taking a course in accounting. 
Many businesses choose to have a POS terminal that tracks all the orders that happen. They can even track orders you get online, as well as orders that were paid for in cash. Needless to say, they're a cornerstone of most restaurant-like businesses. That includes places like hookah lounges.
How much do you need for your operating reserve?
An operating reserve is a savings account that is there specifically to help the business cover unforeseen issues. This usually means things like repairs or a slow season—both of which are fairly common, even if you have a surefire plan. 
If you want to stay on the safe side, then you should try to have at least $100,000 in the bank as an operating reserve.  
What else do you need to run a hookah lounge?
If you want to run a hookah lounge efficiently and maximize your profits, you will need to be able to process credit cards and also help you run orders. A quality point of sale system will also make accounting easier, and help you accept online orders in a pinch.
Related Questions
How many hookah flavors should you start with?
This is a toughie, but the truth is that you shouldn't make the mistake of trying to have 20 to 30 flavors. When you're first starting out, you want to have a core group of flavors that you can rely on. Six or seven will suffice. From there, you can test out new ones to find top sellers. 
What kind of food goes well with hookah?
Traditionally, Mediterranean food and Middle Eastern food is the norm. They're safe choices for people who want to keep it old school. However, you can also do American fare, fusion, and sushi. Most people just want to have trendy, light, and shareable food with their smoke. 
Ready to Open a Hookah Lounge?
There are several major expenses that you will need to take into account when starting a hookah lounge. These include legal fees, taxes, employee taxes, as well as sales taxes applied to drink and food. 
Remember that getting approval and the right space can be an uphill battle, especially in certain areas. You'll have to prove to the town and its residents that your business won't be harmful to the area and will be a safe environment for its patrons.
To be successful, be ready to step it up and offer what the competition doesn't. Don't think about it as just a hookah place, but a lounge for the greatest experience a customer can have. This includes installing the latest TVs and offering food, snacks, teas, or other games and perks. 
Remember that the longer people stay at your lounge, the more you'll earn per customer. Aim to leave a lasting memory that keeps customers coming back!