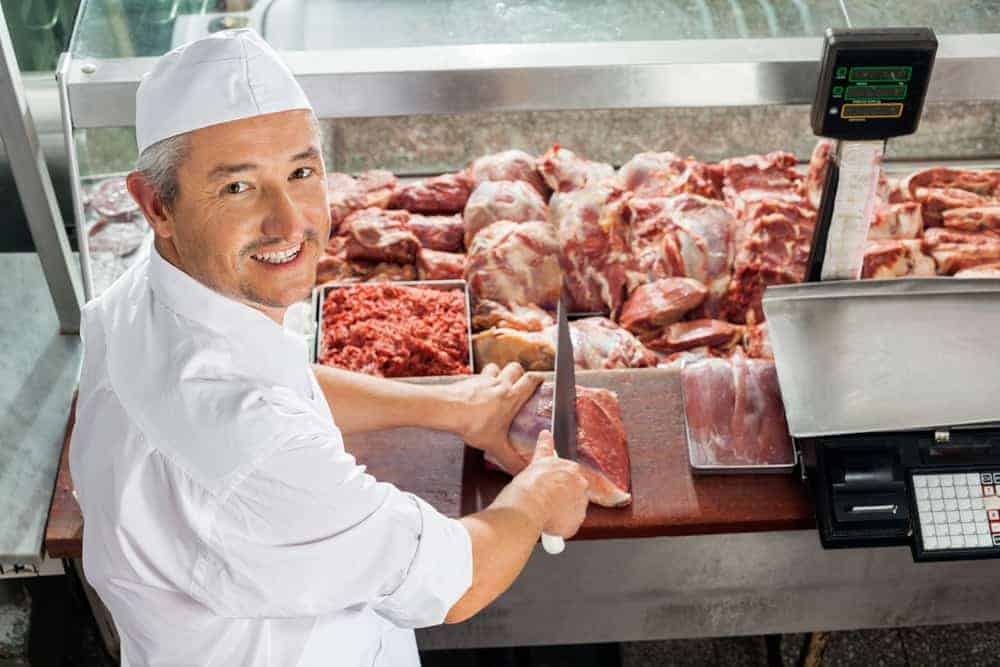 The market value of meat is expected to rise to over 1.5 trillion dollars by the year 2022. That means, if you run a meat market and butcher shop, you need the proper tools in place to meet the growing demand. As point of sale technology continues to evolve, specific systems have been developed to cater directly to the butcher shop and meat market niche.
A meat market and butcher shop point of sale system is used to calculate the amount owed by the customer at the point they want to buy their meat. That's why these programs generally contain a means of weighing the product. It's one of the most critical components of a meat market POS.
A point of sale system for a butcher shop also boasts other features, like extensive inventory control, customer loyalty programs, and employee management. Meat markets have been around a long time, but they can no longer function with just a cash register.
How Much Does a Butcher Shop POS Cost?
The price of a meat market and butcher shop POS varies because some systems require you purchase the hardware along with the software. Unlike POS programs for other industries, the meat industry has certain hardware requirements that are unique, like scales.
Subscription prices are generally based on how many terminals you need or the type of hardware bundle you choose. It ranges from free up to a few hundred dollars a month. Some companies also give you the option to purchase the software outright (for approximately $600). The cost of hardware varies by need as well. Most shops already have a scale in place.
The Benefits of a Meat Market and Butcher Shop POS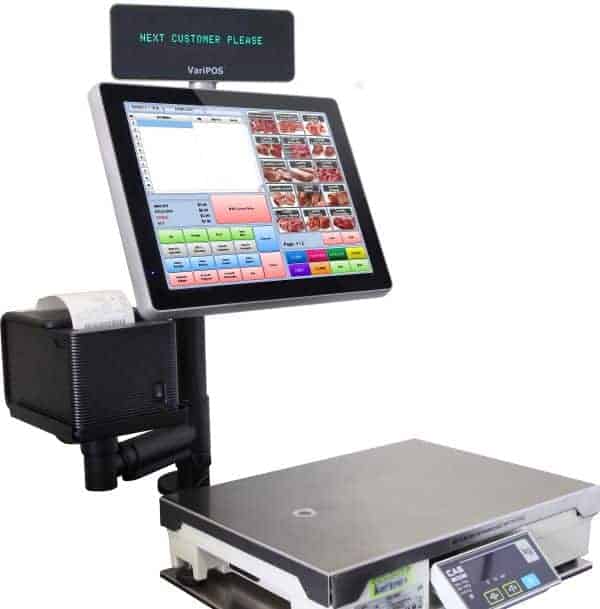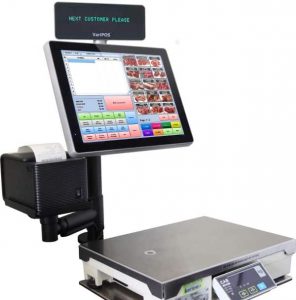 A meat market point of sale system brings a ton of advantages to even the smallest of shops. Benefits of this system include:
Extensive vendor relationship management with data-based decision making.
Software and hardware dedicated to calculating measurements of weight for various items.
Loyalty programs to boost consumer engagement and thank repeat customers.
Flexible pricing programs that work with your individual software and hardware needs.
Ability to accept all forms of payment from customers, including contactless.
Comparing the Best Butcher Shop POS Systems
System
Starting Software Costs
Hardware Costs
Key Features

Free, approx. $10, $30,
and $40 per month or
$600 (one-time fee)
Quote based
Track inventory in real-time
based on weight

Cost for the POS
bundle is $1,299.00 with $19.95/month
for service and support
Cost for the POS
bundle is $1,299.00 with $19.95/month
for service and support
BR Club Loyalty Program comes
free with every POS system

$50/month or $695 (one-time fee)
$50/month or $695 (one-time fee)
Customer house accounts
can be opened and tracked
1. Brilliant POS – The Point of Sale System for Smart Scales


Brilliant runs a POS system for a variety of industries including meat markets and butcher shops. The platform has a powerful engine with an easy-to-use interface. A busy butcher shop needs a fast and reliable POS system that is robust and can withstand high-pressure environments.
If you're looking for a job at a company that's leading the point of sale industry, consider joining Brilliant POS. The Charlotte, NC-based company has 1 open position in Mosier, OR, according to Indeed.com users and past job advertisements. See below for more details. The salary listed is based on 20 employees' salaries and the average number of hours worked per day. In addition, you'll also be able to see how other Brilliant POS employees rate their job satisfaction.
The program runs on both the cloud and a local database. When the internet goes down, you can still access your data and reporting. Brilliant integrates with leading business apps in marketing, accounting, staff management, e-commerce, and more.
Features
Brilliant POS has features designed to accommodate the butcher shop environment. These include:
Smart Scales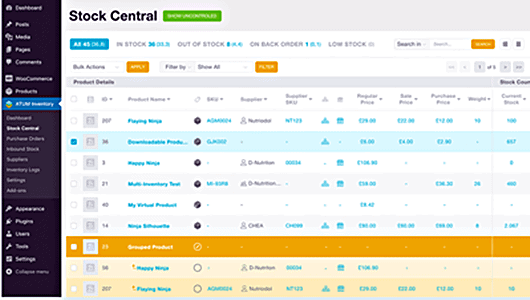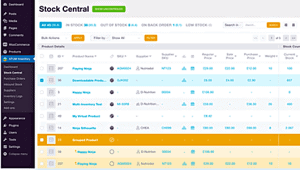 Every product moved is most likely measured in weight and not a fixed price. Brilliant's Meat Market POS solution has integrated a variety of scales to manage product.
This includes standalone scales, scanner-scales, and deli scales. They have something to meet the specific needs of every type of shop.
Inventory Control
When your staff is cutting away a quarter pound at a time, keeping track of exact inventory can be challenging. Keep your meat market organized by tracking inventory count based on weight in real-time.
This ensures every business stays stocked up, 100% of the time. You can set low stock alerts, automate reordering, and manage vendor relationships all within a unified dashboard.
Simplified Payment Processing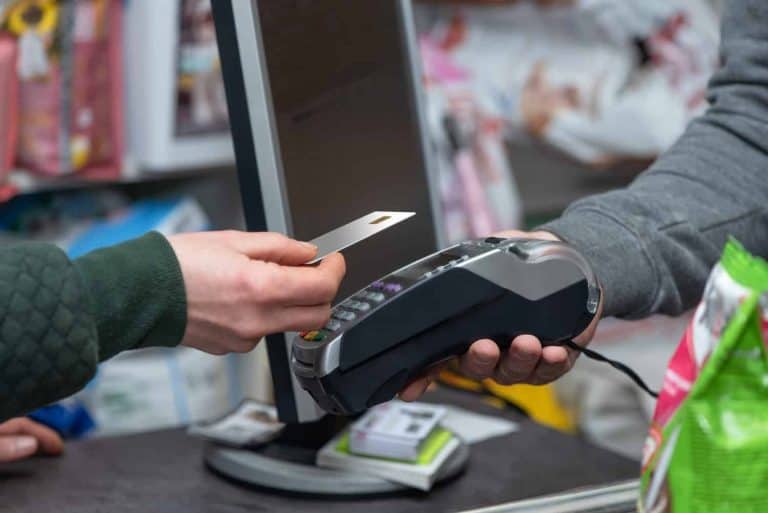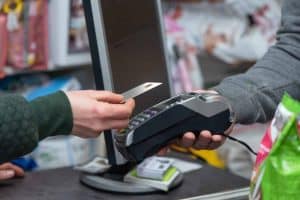 Account set up is always free. There is no application fee or cost to begin.
The Brilliant system can process:
Cash
Credit/Debit
EMV chip
Contactless payments
Money comes quickly. Funds are available the next day for uber-fast deposits. A dedicated account manager will be there to help you set up and maintain your account. Free support is there 24/7/365 to answer any processing questions that arise.
Customer Engagement
The meat market business thrives on return customers. People really get to know their local butcher. A business can offer a points-based program with discounts and free items. This includes custom branded gift cards.
Boost your email campaign list by sending receipts via email rather than printing them. Your logo can be uploaded and added to receipts as well. The system even allows a butcher shop to create discount flyers that can be emailed out.
Price
Brilliant POS comes with flexible pricing packages depending on the equipment you purchase.
Clover Mini, Clover Flex, and Clover Mobile
Payments Plus – Free

Customer engagement marketing
Employee permissions and shifts
Electronic signatures and tips on-screen
Send and store digital receipts
Accept all forms of payment

Register Lite – $9.95

Everything the Payment Plus offers
Basic inventory management
Basic order management
Personalized setup and training

Register – $29.50

Everything the Register Lite offers
Advanced item management
Advanced order management
Connect to weight scale, kitchen printer, menu, and table management
Clover Station
Register – $39/month

Employee permissions
Advanced item and order management
Monitor sales in real-time
Capture electronic signatures
Supports 11.6" touchscreen
Cash Register Express
CRE or RPE – $599 (one-time)

Integrated signature capture EMV pin pad
Advanced item and order management
Access cloud reporting from anywhere
Personalized setup and training
Supports 21.5" touchscreen
2. National Retail Solutions (NRS) – The Point of Sale Platform for Customer Loyalty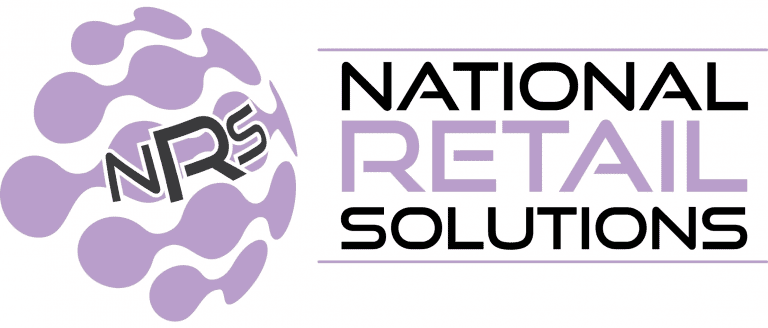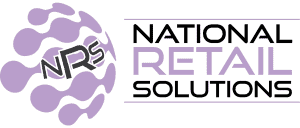 A meat market isn't necessarily a grocery store, so the technology can be somewhat scaled-down. That being said, you need a point of sale solution that has an all-in-one cash register and integrated store management tools. This will allow you to keep your store authentic, while offering a modern shopping experience.
National Retail Solutions is a point-of-sale company that offers touch-screen point-of-sale systems and payment processing services. The company is a division of IDT Corporation with headquarters in Newark, New Jersey. If you're wondering how the company's services can help your business, read on to learn more. Founded in 1986, the company has grown to include a number of other services, including mobile point-of-sale systems.
National Retail Solutions' point-of-sale (POS) system is specifically designed for grocery, convenience, liquor, and tobacco stores. It offers powerful software tools to process transactions, control inventory, and optimize costs. It also has a customer loyalty program and seamless integration with NRS PAY and virtually all credit card processors. And because it's cloud-based, National Retail Solutions can be used wherever you need to run your business.
My NRS Store is a mobile app that lets you access the main features of the National Retail Solutions POS system. It can be used with an internet connection, and has popular features like inventory and sales statistics. It also allows you to scan items and add them to your price book. You can also change the vendors or users who sell your products and manage your inventory with ease. And if you'd like to expand your reach, you can always do it from the comfort of your home.
NRS is an excellent point-of-sale platform for independent retailers. Its platform offers tools to compete with large, corporate chains and other retailers. It also offers consumer coupons, wholesaler discounts, and integration with Boss Revolution voice and payment services. Consumer packaged goods suppliers can also take advantage of NRS merchants' point-of-sale terminals to run promotions. The company is a subsidiary of IDT Corporation.
NRS has independent retailers across the country and continues to expand with 10,000+ POS systems installed in the last few years.
Features
National Retail Solutions offers a lot of benefits for a business owner to run a meat market and/or butcher shop. Here are just a few:
Vendor Management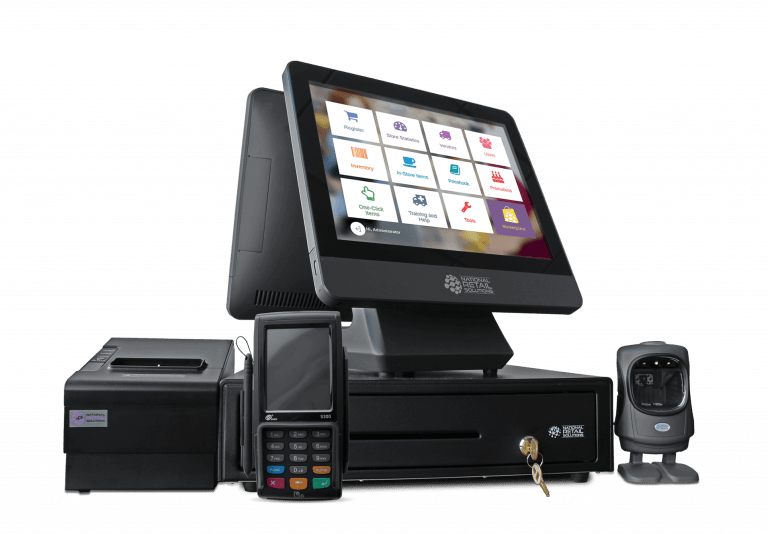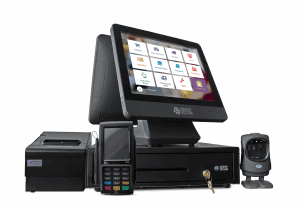 Meat and supplies can come from many sources. A single farm doesn't produce everything.
Buying from so many vendors can prove difficult to track. Especially when it comes to where your money is going.
The NRS POS lets you record each item bought by vendor so you can accurately report later on. This helps to identify trends, like which vendors work with you the most.
A business can then prioritize relationships based on the data. It can also show when the time might be to renegotiate contracts. It effectively drives data-based decision making.
Weigh Meat and Other Products
To count meat prices, you have to know the weight. If you sell meat by weight, a scale is particularly essential. A scale or belt scanner/scale combo can be added to any NRS equipment bundle so items can be weighed during checkout.
Once a price per pound is set, the scale does all the calculations. The software can also read labels on a scale you already own.
Sell Meat When It's Fresh
In a butcher shop, it is critical to sell items as fresh as possible. The NRS POS software helps to understand consumer preferences to ensure you are stocked up on the products that leave shelves the most.
This means your items are always fresh. You are not overordering or guessing on inventory. It's smart stock management.
Offer a Loyalty Program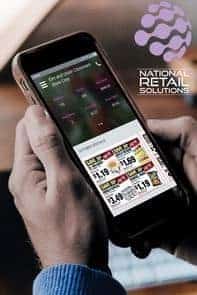 One of the most important aspects of a meat market is the loyal customer base. Once you get to know what each person wants, they keep coming back for the convenience.
Especially when you are ordering things special. The NRS platform allows a business to create in-store promotions and add automatic discounts at the time of checkout.
BR Club Loyalty Program comes free with every POS system. When the customer saves money, it gets paid back to your business from NRS. Today, there are over 3 million existing customers for the program that has generated more than $10 million in sales.
Price
National Retail Solutions offers the point of sale system in a bundle. It has a:
Dual-screen POS terminal
Barcode scanner
Receipt printer
Cash drawer
Installation and training are also included. The cost for the bundle is $1,299.00 with $19.95/month for service and support.
3. Cafe Cartel – The Point of Sale System for Tracking and Analytics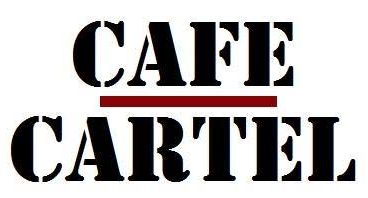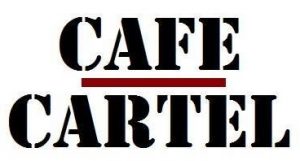 Café Cartel understands its people, from custom meat packaging facilities to hunters and farm-to-table solutions. They are involved in every part of meat commerce.
They are dedicated to providing a fast and reliable solution for meat markets and butcher shops with competitive pricing.
Features
The Café Cartel boasts a variety of features for a butcher shop that includes:
Smart Inventory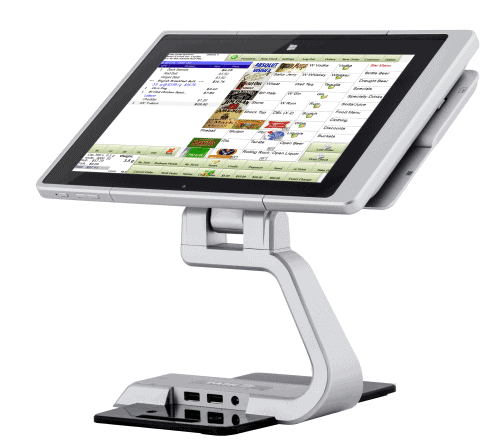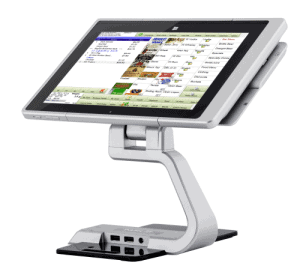 Smart inventory means the ability to label, batch, and categorize your meats. The system allows a business to manage item transfers from the butcher shop to the cashier in real-time.
Any inventory that leaves the deli can be easily reconciled. All in-house inventory can be tracked with portion control and reported on.
Employee Management
The larger the shop, the harder it is to keep track of everyone. The Café Cartel system enables easier employee management through staffing, scheduling, and payroll features. Employees can clock in and out straight through the system and maintain their weekly schedules.
Customer Retention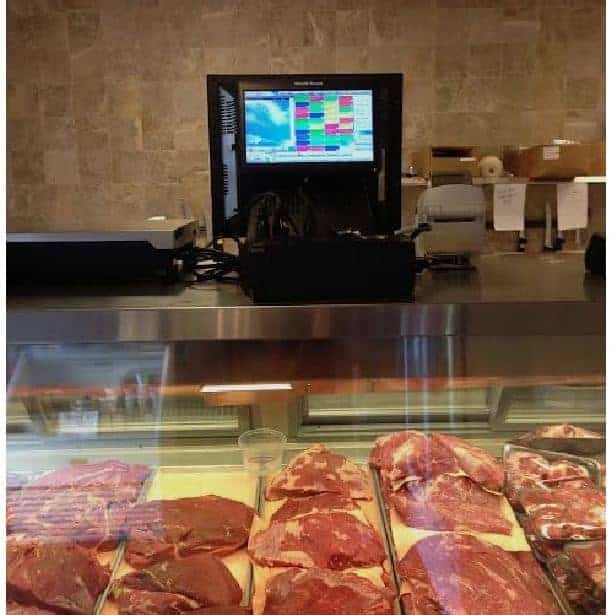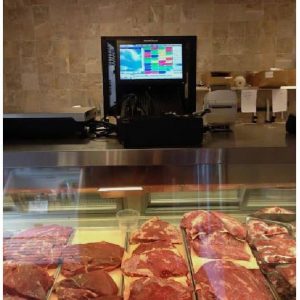 The butcher shop is one of the most engaging places for consumers. The butcher is a friend and knows what you want when you walk in.
Get A Free Quote
Café Cartel POS offers a rewards and loyalty program to boost customer retention. House accounts can also be opened to track and strengthen consumer relationships.
Additional Features:
Catering
Business analytics
Output to QuickBooks for accounting
Price
Much like other meat market POS systems, the pricing for Café Cartel is very flexible.
Multiple Terminals
Free

Must have qualified processor agreement.
No long-term contracts.
Subscription First Terminal
$50/month

No set-up fee or contract.
No charge for training.
They will install the system.
Get up and running fast.
Additional Terminals
$35/month

Apply for the discount after more than three terminals.
Terminal Software
$695 (one-time fee)

No subscription costs.
Required for use outside US and Canada.
Additional Terminals
$495 (one-time fee)

Goes with software package.
Required for use outside US and Canada.
Entire POS Systems
Final Thoughts
There is a history in the meat market and butcher shop industry. It's one of the oldest forms of commerce in North America. Unlike other companies, a scale is necessary for a POS system to be effective in this environment. Luckily, brands dedicated to this niche realize that and offer affordable solutions.
These are just three POS systems to start. There are all types of hardware and software combinations to meet the particular needs of a business. You just have to be smart about it. Know what you want first, and then do good research.