(Last Updated On: May 18, 2022)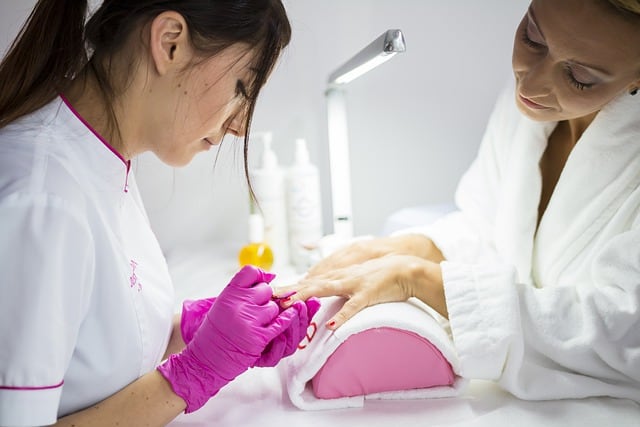 It's no secret that nail salons are becoming one of the most popular places for women to unwind. Getting your nails done is a great way to give yourself care. Unfortunately, both social distancing and the cost of getting nails done has led many women to get press-ons instead. If you want to cash in on this trend, you can…through a press-on nail business.
In order to start a press-on nail business, you will need to get a business license, put together a website, get a business bank account, create press-on nails for sale, put together an accounting and transaction method, and advertise your nails online. 
You can make a lot of money painting some press-ons, but you're going to need to make sure you do it the right way. Thankfully, this is a relatively business to start.
1.Get A Business License
The first thing you are going to need to do is get a business license. This is done by registering your business entity with the IRS and choosing a name for your business. In most states, you will also have to pay a fee between $35 to $150. LLC is usually the best business format for this kind of company. 
What should you be aware of when registering a business license?
When you're registering a business license, you're also registering a business name. This means that you have to make sure that the name you want to use is available…and there are a LOT of businesses out there. 
To ensure that you have an easy time with your biz, you should make sure the name is available on the following platforms:
The IRS Registry.

This is a must, simply because it is such a hard thing to overcome if you use another business name.

Domain Names.

Most press-on nail businesses are strictly online, so you need to have a snappy domain name to work with. 
Social Media Tags.

Since most businesses like this get clients from Instagram, this is a must. 
Do you need a sales tax license?
If you want to charge sales tax, then you might need one. Most states now require you to have a permit if you want to charge a sales tax in your state. If you aren't sure whether your state requires it, it may be time to get a license or search it up.
2.Write A Business Plan
They often say, "If you fail to plan, you're planning to fail." Even if a press-on nail business is a fairly casual type of business, you need to come up with a plan. Here's what you need to put into your plan:
Startup Costs.

A press-on nail business can be started up with as little as $500. You will need to get nails, boxes, as well as some paints. If you want to get funky, you can also grab glitter and gems. You also will need to keep an eye on legal, marketing and tech requirements.
Marketing Methods.

This should be a basic idea of how you want to launch your business. Will Instagram ads be your favorite marketing method? Are you going to bring nails to trade shows? These things matter.
Your Target Audience.

Everyone knows that nails tend to be a reflection of peoples' stye. Trying to cater to upscale real estate agents is going to be very different from catering to Instagram models. Having a good idea of your audience's likes and dislikes will help you make the most of your stock.



3.Build A Website
Before anything else, you should buy your domain name and set it up with a storefront platform. Shopify is popular, but there are others you can consider. When putting together a site, make sure that it has the following qualities:
Information About You.

You want your clients to know what's going to be sold here.

SSL Security.

This comes with most Shopify-like platforms.
A Storefront.

This needs to be functional. If you want, you can test it to find out if it's working properly. 
An Email.

Should people try to reach you, you need to be able to have a good method to use.
4.Get A Business Bank Account

While this is still a "casual business" in many ways, you still need to make an effort to get a business bank account. This will help keep your incomes separate, and will give you a place fr your order money to go. It's also the most important part of laying out a good accounting foundation.
Virtually every kind of system that you could use will need to have a bank account. As far as banks go, most major banks have business banking available through them. 
Should you get a business line of credit?
A business line of credit is a great way to keep your finances separate and get a solid rolling line of your expenses. It also can help you afford the startup costs of a press-on nail business. However, you shouldn't do it just to do it. It's good to have a plan with this.
Do you need business insurance?
In most cases, press-on nail businesses do not need insurance. This is because you're going to be doing this as a solo career from home. Most of the time, you won't have to deal with clumsy contractors or anything like that. 
With that said, if you want to get business insurance, it won't hurt. No one can fault you for wanting to be super-cautious.
5.Putting Together An Accounting/Transaction System
This is often the hardest part of putting together a nail business, whether it's press-on or otherwise. You will need to find a way to put together an accounting and transaction system that works with your business style—an online style.
Believe it or not, there is an easy way to make sure that everything runs smoothly: getting a quality point-of-sale terminal. Modern POS terminals now offer systems that allow you to manage your online store, receive orders, improve your cash flow, and also track all the transactions you have. 
Do you need a POS?
While you technically don't need one, the truth is that it's the fastest and easiest way to make sure that you make the most of your time. A good POS will help you streamline everything, and hopefully help you cut down on focusing on your business.
Think about it. Point of sales can calculate sales tax, track your inventory, and even figure out which items are the most popular. That alone makes it a good investment for any e-business owner. 
6.Getting Your Nail Stock Together
Well, technically, there are two ways to do this. You can either buy the supplies you need and make them yourself, or you can choose to get pre-painted nails via a dropship company. Some people choose to do both since it can be easier to accommodate all those clients on their own.
What do you need to know about making the nails yourself?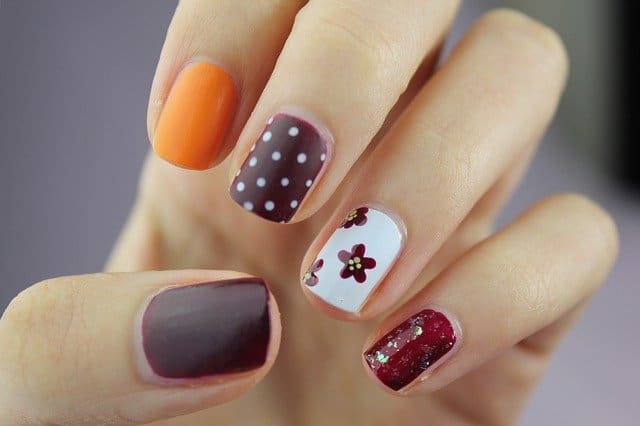 You get to choose the patterns and styles you make if it's all DIY, but that's not all you need to be aware of. If you want to make them yourself, you will also need to buy boxes to place them in. Most businesses use sticky tack or glue strips to keep the nails in place, but you can come up with your own system. 
Once you have the nails made, place them in a box, secure them, and then keep them in piles in your home. This will be your nail stock. You will need to update your quantities in your books. 
What do you need to know about dropshipping nails?
If you don't want to make nails yourself, you will have to order them from a company that will. You have two ways to do this. You can set up your site so that you get the products shipped directly from the factory to buyers, or you can buy nails in bulk and ship them as orders come.
This has three major drawbacks. First, others will have the exact same nails you do. This can increase competition. Second,  you won't have as much control over your stock. Third, dropshipping and pre-ordering nails can cause losses to your company.
How many nails should you stock up?
Believe it or not, most press-on nail businesses start fairly small. You probably won't need to stock up on more than three boxes, of five styles each. Of course, if you are making your own, it's just good to have the supplies you want on standby.
7.Advertise Your Brand Online
This is going to be the number one way that your press-on nail business gets customers. This will require you to take photos with your phone, and have photos with your nails posted online. There are several things you will need to do:
Keep your Instagram and Facebook lively.

These two platforms will make the bulk of your online marketing campaign. Make sure to include the link to your store and engage your followers!

Watch out for online scammers.

Exceptionally large orders of nails should be scrutinized, as should people who seem to be fake asking you to ship them abroad. If your credit card processor or shopping notes a strange blip on the radar, heed their warnings.
Always use photos that make your nails look good.

Ideally, you will use photos of influencers wearing your nails. The first impression people get from you will be of the photos that people wear, so make sure they're good!
Avoid using unprofessional language or flipping out online.

Many would-be business owners have torpedoed their chances of having a serious following by using unprofessional language. Unless you want to wreck your rep, you'll stay upbeat and professional while you're online. 
Don't pay to advertise your nails until you have at least 100 followers.

It may seem silly, but a lot of people won't buy from your business if you're brand new. It takes a while for people to see you as a legitimate business. 
Conclusion
Are you ready to see people wearing the nail styles you make? If you're an avid nail artist, it's time to turn that hobby into a major source of income. While things will have a slow start at first, you will be able to turn a profit sooner than you think. Aesthetic companies always have to build a reputation before they get truly profitable.
The first thing you need to remember about any business is that slow and steady wins the race. It may take a month or two to put this business together, but it still will work well if you give it the time that it needs to grow. So, what are you waiting for? The sooner you put things together, the sooner you can help people glam up!