(Last Updated On: January 13, 2023)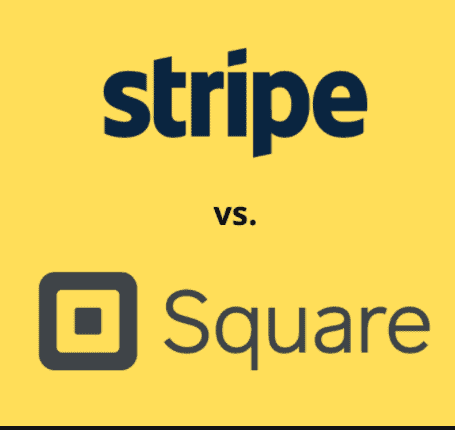 If you own a small store or an online business, you need a reliable online payment processing provider. Two of the most popular choices, Stripe and Square provide a fast, secure, and painless way to accept such payments.
Stripe has helped millions of companies use their API to accept payments online and take control of their business management. More than accepting simple payments, Stripe allows you to send invoices, issue virtual or physical cards, manage your transactions, and more.
Square is a complete point of sale solution for retail businesses and restaurants. By using Square, you can sell your products online or in-store. Square provides its own hardware components. The software is easy to use and the setup time is exceptionally fast when compared to Stripe's hardware.
In our research for Square vs. Stripe, we found Square to be the better overall option. While Stripe is a reliable solution when it comes to online payments, it is not a true point of sale software solution like Square. Additionally, Stripe charges 2.9% + 30¢ while Square charges just 2.6% + 10¢ for online payments. Being a true POS solution and the lower processing costs make Square a better solution.
Simply put, Stripe has only recently integrated in-person payments as a solution. However, if you're planning to run an e-Commerce store exclusively, Stripe might be easier and faster to integrate with your website. It was built specifically for online payments, and so the infrastructure is able to support these sales.
Both providers integrate with CMS platforms like Magento, WordPress, and others. If you need to set up recurring payments, Stripe is the better option. As far as reporting goes, both systems have in-depth, custom reports you can generate on the fly. This includes viewing total sales, disputes, returns, your account balance, and more.
When it comes to support, we found Stripe's staff to be more accessible and the hold times were much shorter. However, both providers offer solid support around the clock.
Let's dig deeper into our review of both online payment providers and see which one fits your business' needs.

Stripe vs. Square: Quick Provider Overview
Stripe and Square have a lot in common. They are both developer-friendly platforms that come with a lot of flexibility. The innovative city of San Francisco is home to both brands.
Stripe
Stripe is a financial services and SaaS company that primarily offers payment processing software and application programming interfaces (APIs) for e-commerce and mobile apps. The brand offers card readers to work with the software in both a physical and mobile fashion.
Stripe is a payment processing company that offers a variety of online financial services for businesses. It also helps companies beat fraud. In addition, it integrates with most major websites.
For larger corporations, Stripe provides a customized package. The company has clients such as Slack and Pinterest. Currently, it has offices in Ireland and the United States.
With Stripe, merchants can easily create customized payment forms. It can be used for both e-commerce and in-person sales. And its open APIs allow it to be easily integrated with third party platforms.
For online stores, Stripe's features include an all-in-one dashboard, prebuilt payment forms, and fast payments. Plus, it offers customizable payment security tools. Moreover, it supports dozens of different currencies and payment methods.
When it comes to mobile payments, Stripe is perfect. It can be integrated with a phone or tablet credit card reader. Some of the best readers accept contactless cards and chip cards.
Stripe also offers a free corporate Visa card. This card has no annual fees, no foreign transaction fees, and no chargeback penalties. It's a great option for small businesses that need credit for their operations.
Stripe's services are flexible, which means they can be adjusted as your online platform grows. You can choose to pay on a regular basis, or run a recurring payment. Moreover, you can choose from six international payment methods.
Aside from being a payment processor, Stripe is a software-as-a-service (SaaS) company. Its headquarters are in Dublin, Ireland, and South San Francisco, California.
Square

Square was created in 2009 to fill the niche of small business mPOS needs. The idea was created when the owner could not pay a friend online with their credit card.
The name "Square" comes from the free, square-shaped reader that is what led to the brand's initial popularity.
Stripe vs. Square: Side-by-Side Comparison
POS Software

$0

$0 per month for standard
but options available for a fee.

Payment Processing

2.7% + 10 cents

2.6% + 10 cents
(3.5% + 15 cents for manual entry).

Online Payments

2.9% + 30 cents

2.9% + 30 cents

Hardware

$39

Magstripe reader is free
(additional hardware starts at $49).

Operating System

iOS or Android

iOS or Android

Analytics and Reporting

Yes

Yes

Employee Management

Accounts, time tracking, payroll, exports, and more.


Accounts, time tracking, payroll, exports, and more.


Customer Service

Phone, chat, email, resource center.

Phone, email, and live support (chat), resource center.

Integrations

Yes

Yes

Security

PCI Data Security Standard (PCI-DSS).

PCI Data Security Standard (PCI-DSS).
Payment Processing
The main reason for using either platform is for payment processing.
Square focuses on letting merchants accept card payments where you can add support for online and mobile wallets. However, the software is lacking ACH support.
Stripe allows merchants to accept a host of localized payments favored in different parts of the world. Additionally, for online payments you can add Apple Pay on the web or other mobile wallets.
Developer Tools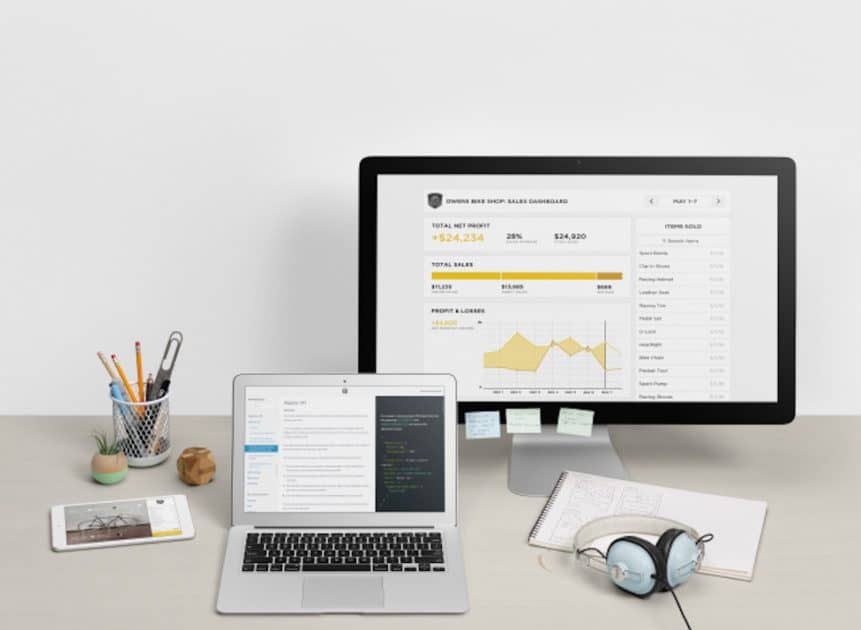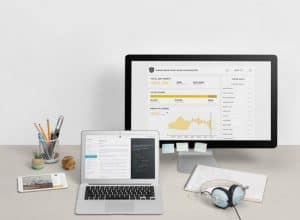 Square and Stripe are "full-stack" payment services which means they both offer robust APIs for your staff to use. Square's developer tools enable a business to create almost any custom integration you need.
Square has two e-commerce APIs: Transactions and Checkout. Square Checkout consists of a pre-made form that can be pasted into a site with minimal effort. This means merchants are eligible for some perks like chargeback protection and next-day deposits.
The Transaction API is more customizable. Additionally, Square supports:
iOS
Android
Flutter SDKs
App-based payments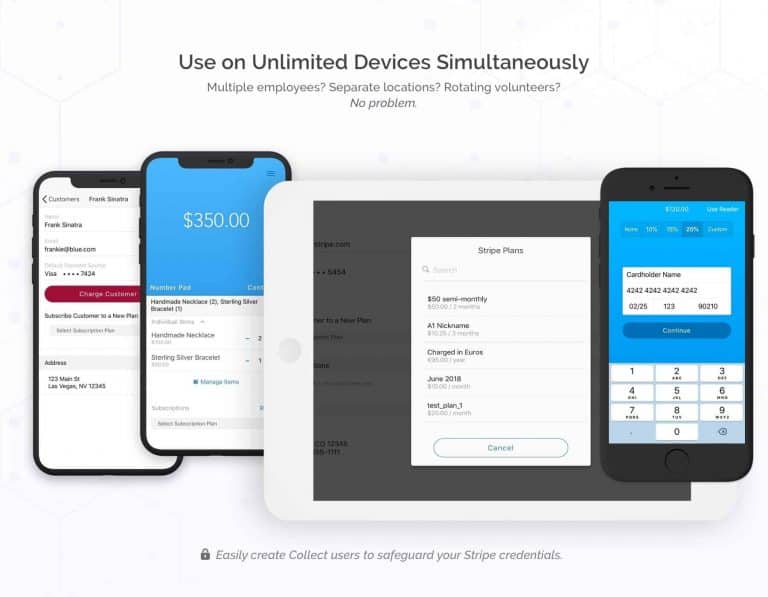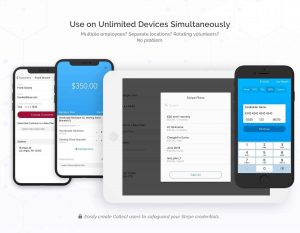 Stripe is a more flexible platform for an open API. There is extensive documentation for multiple programming languages, both on the web and in mobile apps. The Stripe Elements program lets you create a custom form with pre-built components. This makes it easy for customers to transact and builds on business relationships.
Stripe Checkout generates a pre-built form you can drop into a site with a few lines of JavaScript. In addition to web and in-app payments, Stripe has a host of APIs for other functions. So if you have a motivated developer, this platform might work best.
Integrations
Square makes it easy for a business to engage in e-commerce (even without using the API). Weebly is what they offer for a simple, affordable site-building option.
The list of integrations also includes some of the best shopping cart apps on the market. It's an omnichannel solution for vendors that wish to sell anywhere without the need for complex integrations or coding work. The advantage here is that you can get set up quickly and selling instantly. After you import products and adjust the settings, everything is ready to go.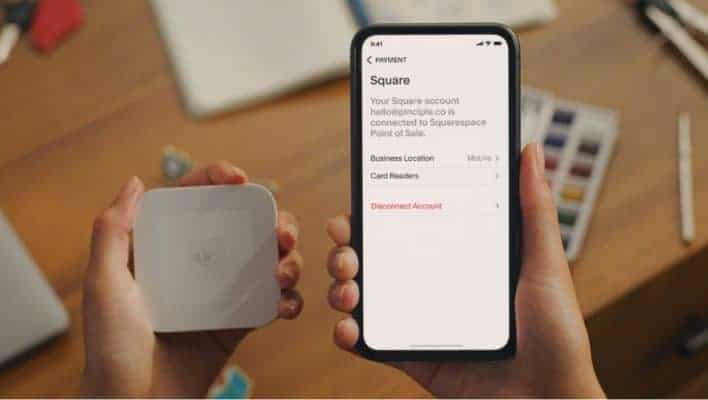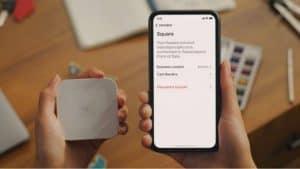 The newest feature for Square integrations is called Square Online Checkout which is designed to mirror PayPal's e-commerce flexibility. This key feature enables a business to embed a custom website with the following:
Texts
Emails
Social media posts
The button allows the buyer to purchase your product, donate, or transfer money straight to your business. It is currently only available in the United States.
While Square makes it simple, Stripe dominates with the vast amount of integration offered. In addition to major e-commerce software partners, the Stripe developers have created an assortment of plug-ins for organizations running on sites like Magento, WordPress, and more.
Stripe also offers robust integrations to take recurring payments—particularly ACH payments. Although Square has advanced reporting, it pales in comparison to the power of Stripe Sigma, an SQL-based reporting tool. If you run a company heavily incumbent upon metrics, this might be a suitable platform.

Merchant Financing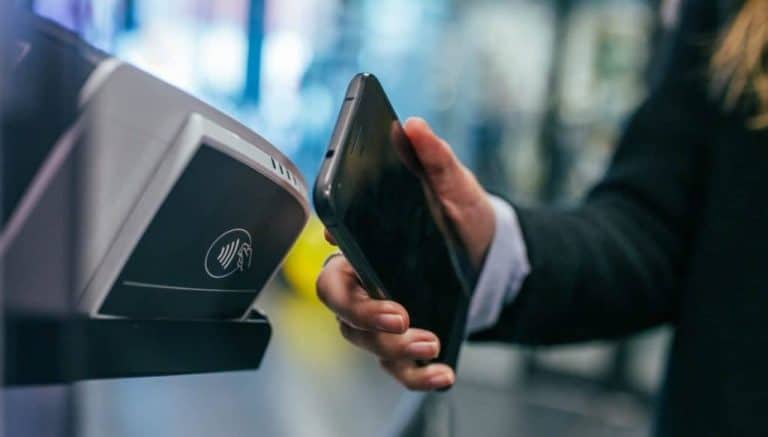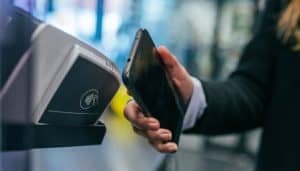 Payment processing services have begun offering their customers financing in the form of loans. After all, they have a clear view of what the business looks like. They also have knowledge of the infrastructure used to collect payment on any debt issue.
Stripe Capital and Square Capital are remarkably similar. Rather than applying for a loan, both platforms will automatically extend an offer to any qualifying customer through the dashboard.
While the two brands call the product a loan, it functions more along the lines of a merchant cash advance. That means you repay the loan through the payment processor itself. A small percentage is taken from your credit card sales until you've made good on the amount, plus a flat fee.
A few differences include:
Stripe Capital is faster with next day delivery of funds.
Square Capital provides more upfront details about the service.
Additional Services
Both payment processors offer other popular features like:
Square
Square Appointments
Multilocation Management
Advanced Reporting
Team Management
Loyalty Program
Stripe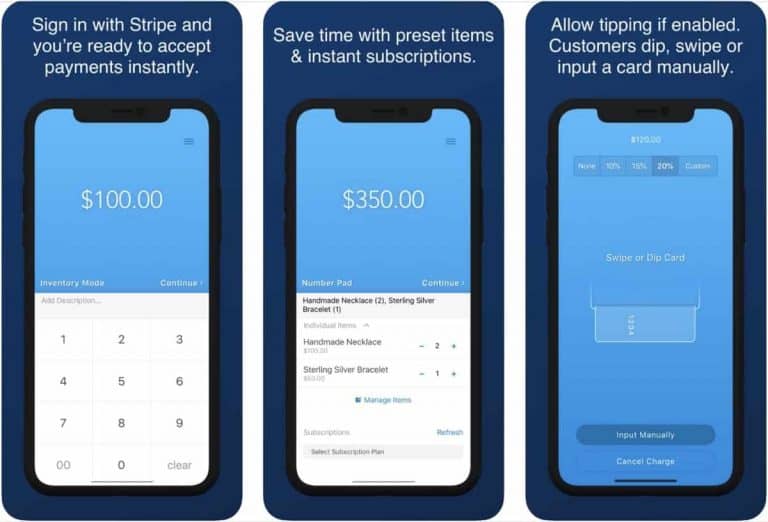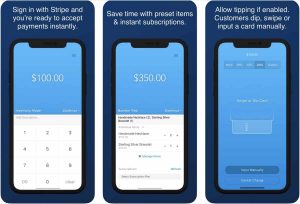 Radar fraud detection
Virtual cards for mobile wallets
Automation toolset for payouts
Stripe Billing
Atlas for international business
Hardware
Square and Stripe have similar terminals, but Stripe tends to be more complicated. Here is a brief comparison of the main hardware they offer:
Fixed Terminals
| | Stripe – Verifone V400 | Square Terminal |
| --- | --- | --- |
| Internet Connection | Wi-Fi, Bluetooth (LAN), 4G | Wi-Fi, Ethernet (with an extra hub) |
| Card Technology | Magstripe, EMV, NFC | Magstripe, EMV, NFC |
| Online/Offline | Yes | Yes |
| Push-button Keypad | Yes | No |
| Touchscreen | Yes | Yes |
| Terminal Checkout | Must be programmed | POS features built-in |
| Works with POS? | Must be programmed | Designed to be used on its own. |
Square hardware is built to be used out-of-the-box for card payments and comes fully integrated. Stripe gives you a choice of two card terminals, a stationary Verifone, and a mobile BBPOS card reader.
Only the mobile reader can be set up without code (using a third-party app). The Verifone terminal needs to be manually programmed with a POS software plug-in (a set of APIs and SDK).
Another main difference is that the Verifone model works with 4G, so a company is never limited to a local wi-fi network. This means Stripe can literally be used anywhere. Although Square boasts the same connectivity, you need to be hooked up to a local wi-fi network to employ the platform.
Mobile Terminals
When comparing the mobile hardware of both brands, there are also key differences:

Stripe BBPOS Chipper 2X BT

Square Reader
(swipe and chip/contactless)

Internet Connection

Bluetooth to mobile with cell connection.

Bluetooth to mobile with cell connection.

Card Technology

Magstripe, EMV, NFC

Magstripe, EMV, NFC

Online/Offline

Yes

Yes

Keypad

No. Keypad in app

No. Keypad in app

Display

No

No

iOS/Android App

Can be programmed and
connect with third-party apps.

Works out-of-box with Square POS.
Can also use third-party apps.
When it comes to mobility, Square boasts two separate card readers: Square Reader for magstripe and Square Reader for EMV chip and contactless payment. Both function with the free Square POS app on an iPhone, iPad, or Android device.
The main thing to remember about the two platforms is that Square hardware is simple and comes optimized while Stripe equipment is something that needs programming.
Software
Stripe's Software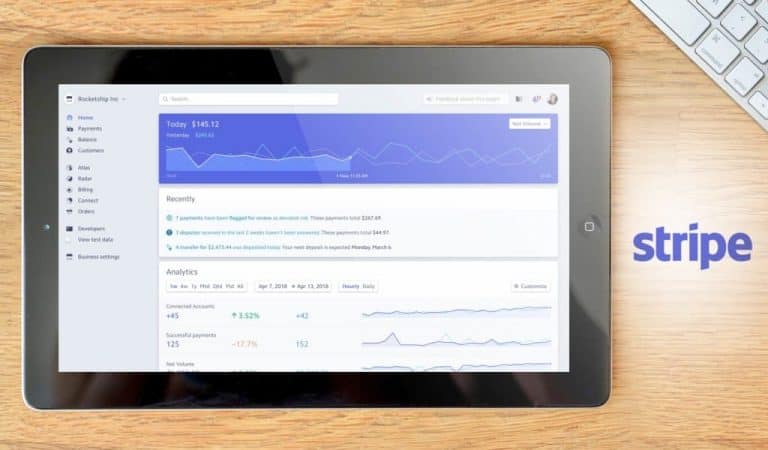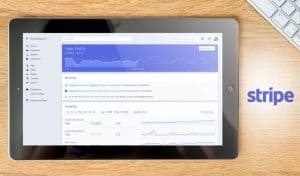 Stripe hardware can be connected to one of two free apps: "Payment" or "Collect" for Stripe. These programs are clearly designed with Stripe in mind. Subscriptions are managed straight through the platforms. Other key benefits to the software include:
Product library
Send e-receipts
Save details in a customer database
Process refunds
Tipping
Although several features are like Square, Stripe's offering is more simplistic. However, detailed functions like product management are better organized.
Square's Software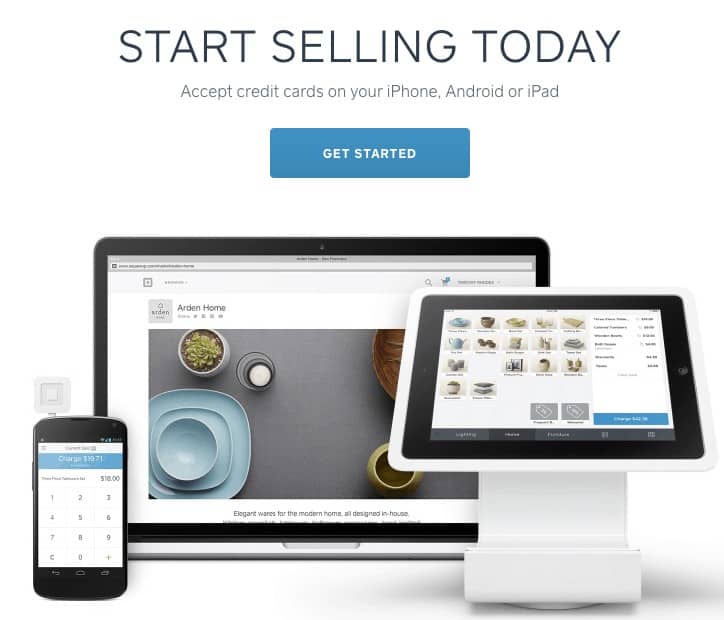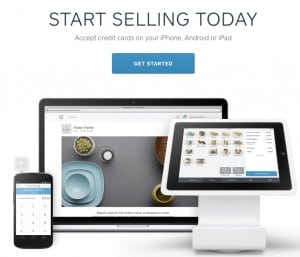 Square Point of Sale is the application that is built into the Square Reader. It functions as a complete POS system with the ability to integrate other forms of equipment like a receipt printer and cash drawer. It has a well-rounded breadth of features that include (but are not limited to):
Inventory management
Staff controls
Payment processing
Marketing
Reporting and analytics
The software platform can be downloaded on both iOS and Android devices.
In comparison, the Stripe app provides the basics needed to accept orders and process payments. The Square platform offers extensive features that a smaller business may not need.
Costs
Here is a breakdown of Stripe vs. Square costs:
| Platform | | |
| --- | --- | --- |
| Card Reader | $49 | $39 |
| Countertop Terminal | $299 | $239 |
| Monthly Fee / Setup Fee | $0 | $0 |
| Online Payment | 2.9% + 30 cents | 2.9% + 30 cents |
| Card Terminal | 2.7% + 5 cents | 2.7% + 10 cents |
| Additional App Fess | 1% – 3% per transaction | Free |
| International Card Fee | 1% | None |
| Currency Conversion Fee | 1% | None |
| Instant Payouts | 1% | 1% |
Stripe and Square fees are similar except for when it comes to in-person payments. In this case, Stripe has more costs involved. However, online payments typically charge the same.
There are no additional Square fees for currency conversion, premium cards, or international transactions. It should also be noted that if you choose Stripe's mobile card reader with a ready-made payments app, there can be an extra transaction fee with that third-party. Therefore, transparency is lacking.
Integrating a Stripe reader with a uniquely designed app should not incur app-based transaction fees, but there could be additional costs that are unexpected. Square, on the other hand, has no such app fees. It is completely free to use the point of sale system with the Square Reader. The same goes for the Square Terminal software.
Payouts
Both Square and Stripe offer automatic payouts to your bank account, yet Stripe's processing time is less predictable. While Square advertises "next-business-day" transfers, deposits can take up to two days to clear. If you activate the "Instant Transfers" features, money will be received within a few hours.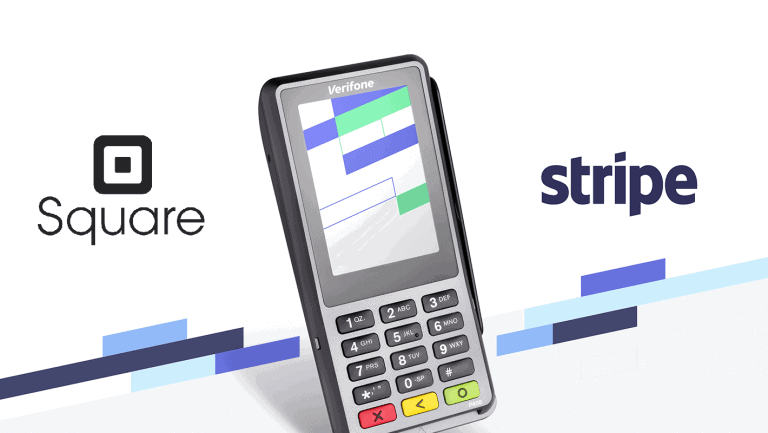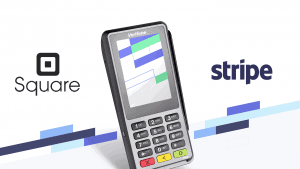 The Stripe payout schedule, however, relies on several factors. The brand takes into consideration things like:
Industry
Country
Risk involved
The first payout will take 7-10 business days, but subsequent transfers will be faster. It should also be noted, if Stripe considers your business "high-risk" payments may also take a much longer time.
Online Payments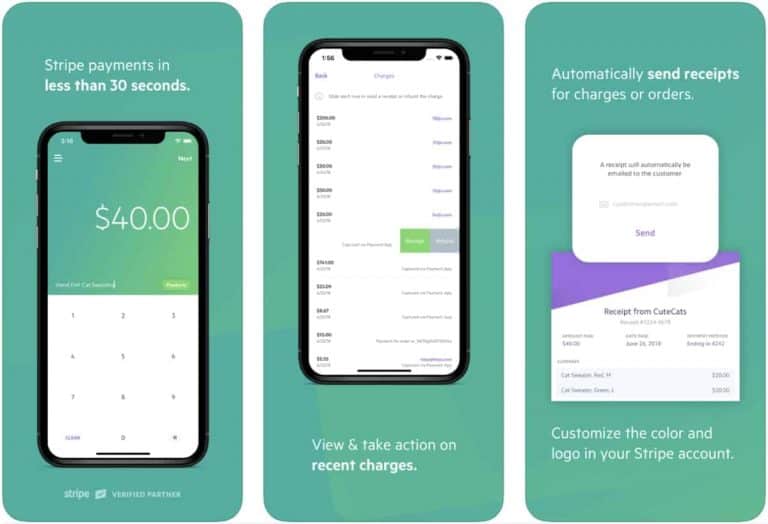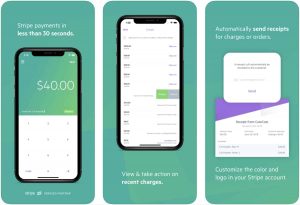 Stripe provides the foundation for a business to build any type of online payment system they so desire. However, that requires a source for development. In other words, this is not the right platform if your business needs a program that will hit the ground running. The platform has some of the best API documentation out there, which enables companies to custom-code solutions like:
One-off invoices
Marketplace solutions
Subscription/billing based on usage, location, type, and other factors
Trial preceding a subscription
None of these features are ready. It requires a professional developer and/or robust integration tools. However, if you're using it for an online store, it can connect straight to an ecommerce platform (without the need for a developer).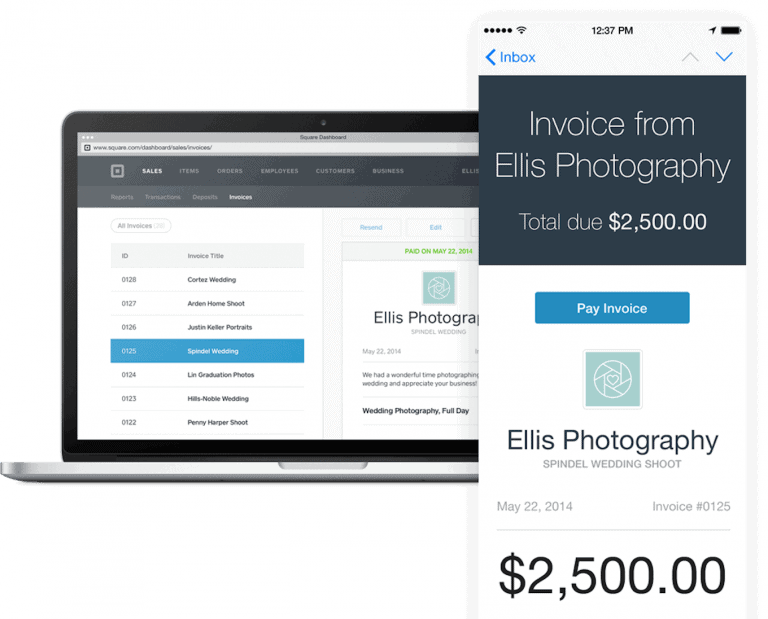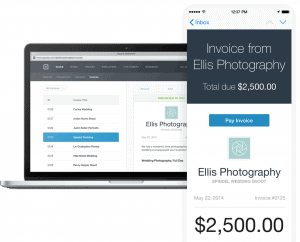 In contrast, Square offers several out-of-the-box options for a vendor to accept remote payments. This includes factors like:
Integrated online store
Email invoices
Keyed-in payments (in POS app)
Virtual terminal (phone and mail order payments)
There is no coding required for any Square online payment. All are, by default, free through paid e-commerce plans.
Customer Service and Support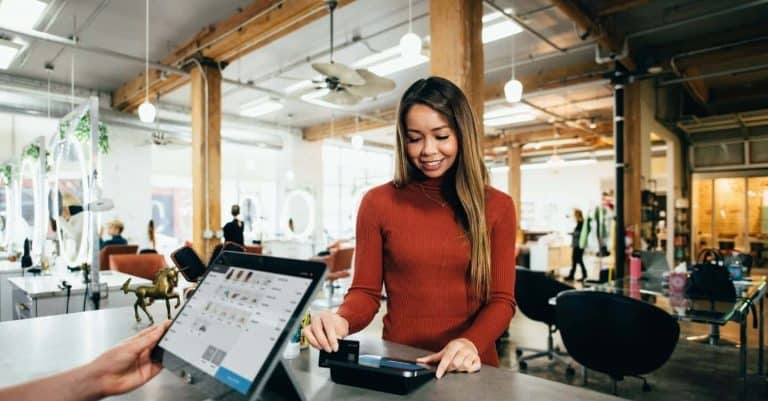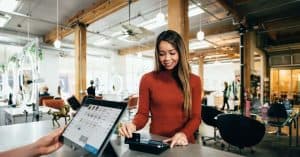 The longer a brand does business online, the more reviews (both good and bad) they will collect. Stripe and Square have their share of stellar commentary along with negative feedback.
Since both platforms are aggregators, customers can be subject to random and/or frequent account holds. This means you don't get a unique merchant account (like the ones provided by acquiring banks). Instead, payments are received through a pooled account. So, although it is fast to open an account, it is also riskier.
While Stripe has 24/7 customer support, Square is committed to office hours via phone and email. Additionally, both platforms boast an extensive knowledgebase for self-empowerment.
Square's Customer Support
Square operates a robust Seller Community for online interaction with your peers. Discuss everything there is to know about the platform with people in the same boat as you. Gather answers from other merchants, as well as Square support reps who monitor the page.
Square is a great option for businesses looking for a simple and affordable solution to taking payments. It offers a point of sale app and a virtual terminal, and it's compatible with Android Pay, ApplePay, and eWallets.
The Square customer support team is friendly and knowledgeable. They offer multiple channels of communication including email, live chat, and social media.
Unlike Stripe, Square does not offer free phone support. However, they do have a comprehensive knowledge base, and they also offer a community forum for sellers. This allows customers to ask questions and receive detailed information.
Square offers electronic invoicing. The product is also PCI-compliant, which means that customers can rest assured that they are avoiding fraudulent activity.
While the Square product is a decent option, customers have had issues with their customer service. Square has had trouble securing accounts, and there have been complaints about frozen or inactive accounts.
Stripe has a strong representative, and the company has made a commitment to fixing their customer service problems. Customers can also opt for premium support, starting at $1,800 a month.
Stripe's checkout process isn't as impressive as Square's, though. Those who have used both products say that the checkout process offered by Square is a bit more intuitive. In addition to its minimalist approach, Square offers a variety of integrations that can help businesses scale up.
The Square Dashboard is a central hub for business operations. It offers a wealth of integrations, which users can easily drag to the main page. Similarly, the Square community forum is an excellent resource. Users can participate in discussion forums, seller groups, and business resources.
Additionally, the Square team watches "Stack Overflow" for questions related to products and services. However, there are customer complaints about the quality of support. The bigger the business, the harder it is to reach people.
Overall, the largest complaint comes from merchants whose accounts were terminated. Not only do you simply receive an email, but the company cuts off access to phone support. So, if there is a mistake, your business could suffer.
For a while, Stripe lagged in customer service and support. However, these days, the platform is viewed as a competitive solution in this space. They did a lot of work to improve and it shows. They also maintain a self-service knowledgebase much like Square's (although not as extensive or detailed).
Stripe also employs a freenode IRC channel (#Stripe) and after years of comments about interpersonal merchant relationships, they now offer 24/7 customer support for all. Although it has not eliminated everything, it improves the customer service experience overall. If you have a larger business, Stripe also offers premium support packages.

Our Final Verdict
In summary, both platforms will suit a business well. Square is built more for a company that is just starting out. Stripe is geared towards enterprise ventures and online pursuits. Each platform offers similar solutions so it may boil down to how your developers deem the open API workable.
These software programs are pliable. Do what you want with them but first, know what you are doing. A little research goes a long way before making big decisions. Once you have chosen a solution, check into the proper integrations to make it a well-oiled machine.