Silverware is essentially a robust and intuitive point of sale (POS) system that is best suited for businesses in the hospitality industry.
The end-to-end software solution supports kitchen display system (KDS) as well as hotel PMS system integrations. The provider is also known to offer a reliable encryption solution for reduced PCI footprint.
In addition to these, this hospitality POS software is packed with an assortment of industry-specific capabilities. For instance, it offers customer management (CRM), reporting and analytics, as well as labor and inventory management tools.
Over the years, this solution has been helping bar and restaurant owners boost communications, customer service and efficiency in their businesses. Discussed below are other aspects that make the Silverware one of the best restaurant POS systems.
Silverware POS Review – Company Overview
SilverWare is one of the best providers of end-to-end software solutions in the hospitality industry. Ove the decades, this company has built a name for itself through its innovative, customer-focused solutions. Some of the leading products by this provider include enhanced PMS integrations, innovative ordering tools, and POS software.
Silverware offers POS software options that are specifically designed for different hospitality businesses. For instance, it offers POS solutions for such businesses like bars and restaurants, quick-service restaurants, resorts, hotels, and lounge venues as well as a member and institutional facilities.
Innovative Industry-Specific Feature Suite
The provider prides itself on offering an all-in-one suite of hospitality-specific features and capabilities. For example, the POS solution by Silverware offers unique graphical seat selection, schedule, floorplan, and menu customization tools.
Solutions by SilverWare are essentially meant to offer you enhanced customization and in-depth reporting for enhanced guest experience and profitability. This is precisely why this POS solution is currently installed in thousands of hospitality establishments.
In addition to boosting efficiency in your business, the software will help your employees turn tables faster. Throughout this review, you will learn why Silverware has been a success story since 1992.
Silverware POS Benefits
User-friendly interface
Highly customizable POS options
Innovative and industry-specific capabilities
Inventory forecasting functionality
Scalable and suited for different business sizes
Can run on both Android and iOS devices
Possible Downsides
As compared to some of the leading solutions in the hospitality industry, you may find the Silverware POS system relatively expensive. This is particularly because its pricing includes hosting costs. You may also find the customer support at Silverware unreliable from time to time.
Silverware POS Pricing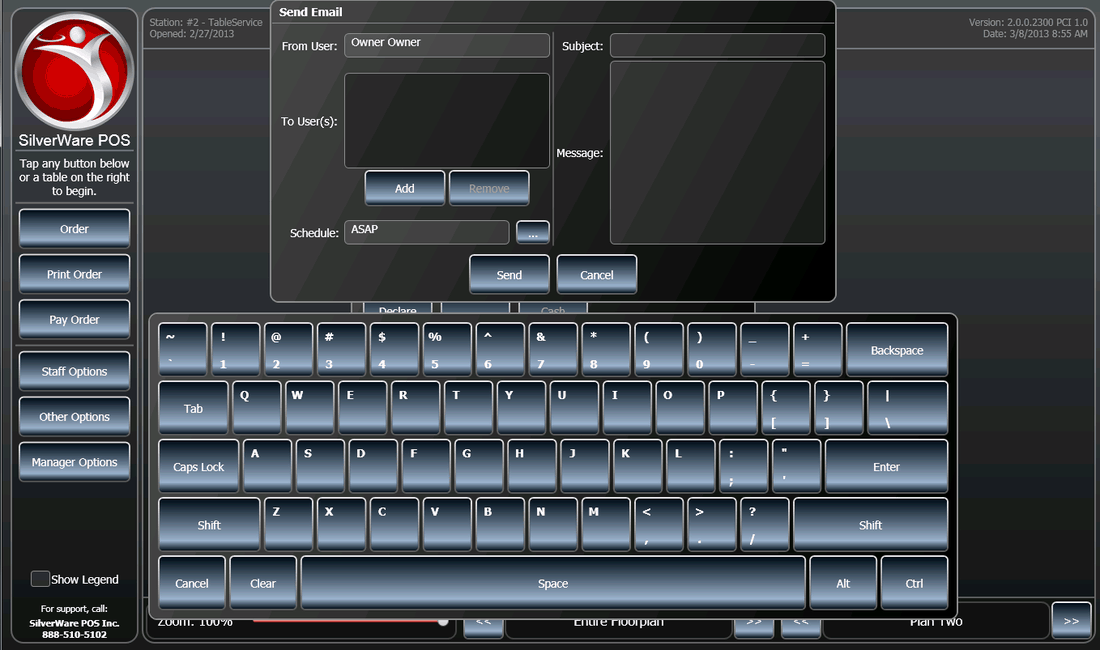 Over the decades Silverware Inc. has been in business, it has acquired a wealth of experience in empowering different types of businesses. Although the solution is suited for all players in hospitality, different businesses have varying requirements.
In order to offer a solution that will suit different business requirements and budgets, the provider several price plans for you to choose from. It priced similarily to systems like Linga POS and Floreant, but offers more functionality.
If this is your preferred POS provider, here are some of the main Silverware price plans you should consider:
Standard Subscription Plan ($49/month)
This is the basic POS subscription plan offered by Silverware POS for restaurants. To get this plan, you will be required to pay $49/month for each license. Being the most affordable price plan by Silverware, it only offers basic PIS functionality.
As such, the plan is suited for small venues that only have basic operations. Some of the features and capabilities offered by this plan include free software updates, 24/7 customer support, real-time alerts, analytics, and cloud dashboards.
Again, this option will offer you support for unlimited users and menu items.
If you would like to get advanced functionality with your silverware restaurant POS system, you should consider upgrading to the premium plan. For this one, you will be required to pay $69/month per license.
This plan will offer you all the capabilities offered by the Standard plan described above. Additionally, you will also get more advanced functionality like real-time cloud backup and reporting. This plan will also offer you cloud enterprise management capabilities.
Enterprise Subscription Plan ($89/month)
This is the most expensive subscription plans by this provider. Costing $89/month per license, it will present you with all the innovative features the provider has to offer for hospitality businesses. In addition to the capabilities of the Premium plan, this plan will offer you real-time system failover.
Again, it features cloud CRM, including gift card and loyalty programs. This being the case, the Silverware Enterprise plan is suited for large multi-store franchises, retailers, venues and hotels.
Silverware POS System Features and Capabilities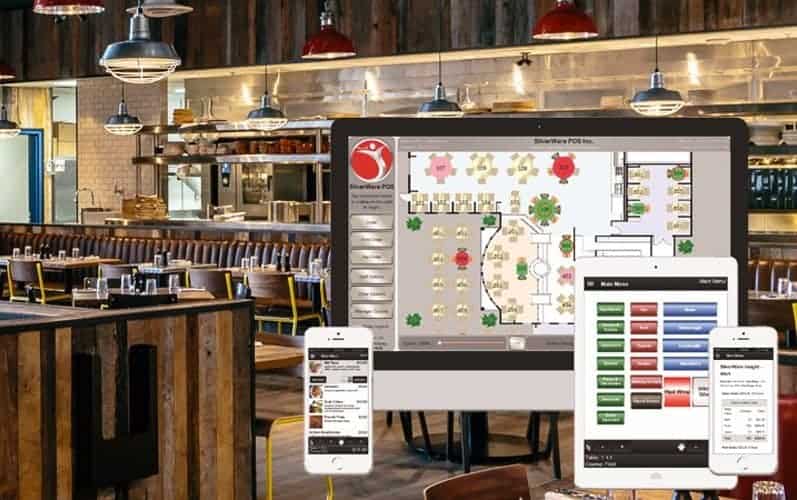 According to the thousands of business owners already using the system, Silverware is an intuitive, flexible and strong POS system. As you will come to learn, the restaurant-specific solution is loaded with a horde of unique capabilities to drive your business to the next level.
Ranging from CRM and real-time reports to Couple it Up and unlimited meal plans per resident, this software has it all. Here are several other capabilities that make Silverware POS so popular among hotel and restaurant owners:
Web-Based Reservations
This is one of the innovative customer-focus capabilities by this provider that is meant to allow for easier planning. To begin with, this feature allows your guests to create profiles, choose a room within your venue or book a table right from your business website.
The system will also offer similar capabilities through the intuitive Smartphone App by Silverware. The solution will also allow you to share guests' profiles with your staff. This will equip them with the information they need to offer personalized services to each guest.
Features Unique to Silverware
This feature allows for seamless integration to hostess station within the store level as well. It also allows you to view reservations and browse through times and dates in real-time. For enhanced ease of use, it lets you drag and drop while seating guests in your establishment.
Products and Ordering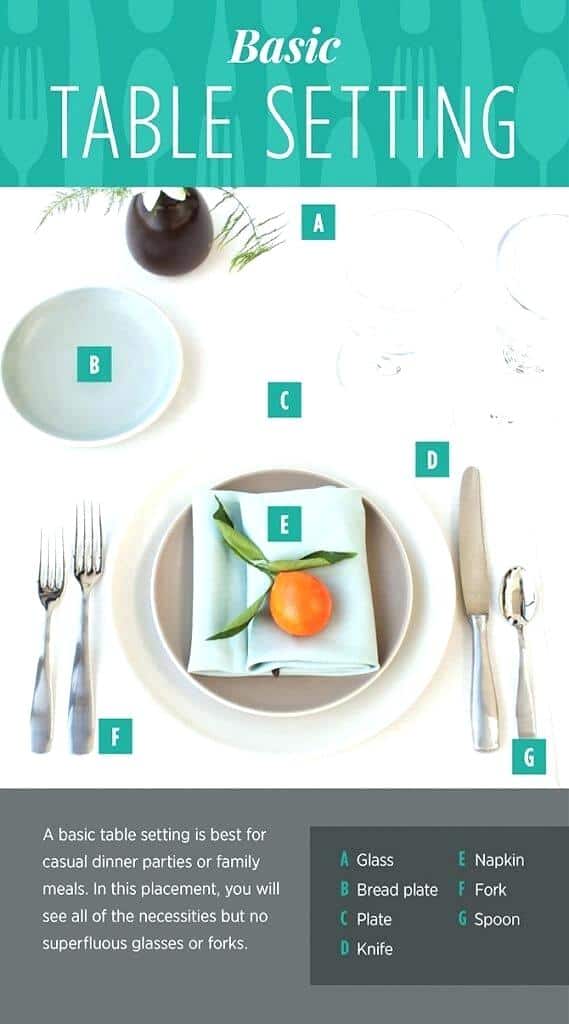 This feature essentially displays your entire floorplan on the POS main screen. As such, you do not need to engage with the system for you to provide details around the establishment and service the customers. In this regard, the system makes it easy for you to see which tables are occupied, paid, printed and whether a base is required at a glance.
To ensure that you are offering optimal guest experience in your business, the solution features table status indicators. The system will also display the number of guests per table as well as the course they are on.
Some of the aspects that make this feature unique and highly beneficial include:
The ability to toggle between table maps and preconfigure which tables may be accessed from each device.
Features a unique graphical-style seat selection that makes it easy for the staff to point out which seats are occupied. It also features a gender-seat selection functionality with the ability to join tables or add seats.
Floorplans on this system are fully customizable, allowing you to alter the colors and themes on a schedule. You may as well use the preconfigure Night or Day modes for this purpose.
Menu Schedules and Price Levels
Silverware offers you the ability to program and manage unlimited menu items and programs from any of the POS terminals within the business. You will find the menu management functionality rather flexible. In this regard, the software allows for multiple price schedules for various revenue centers within the same venue.
With such a capability, you will be able to modify daily, weekly and even monthly schedules on the fly as well as add special occasion Menus and schedules beforehand. With this solution, you will be able to program menu access restrictions for different menu items, groups, classes and price levels.
Employee Security Levels and Roles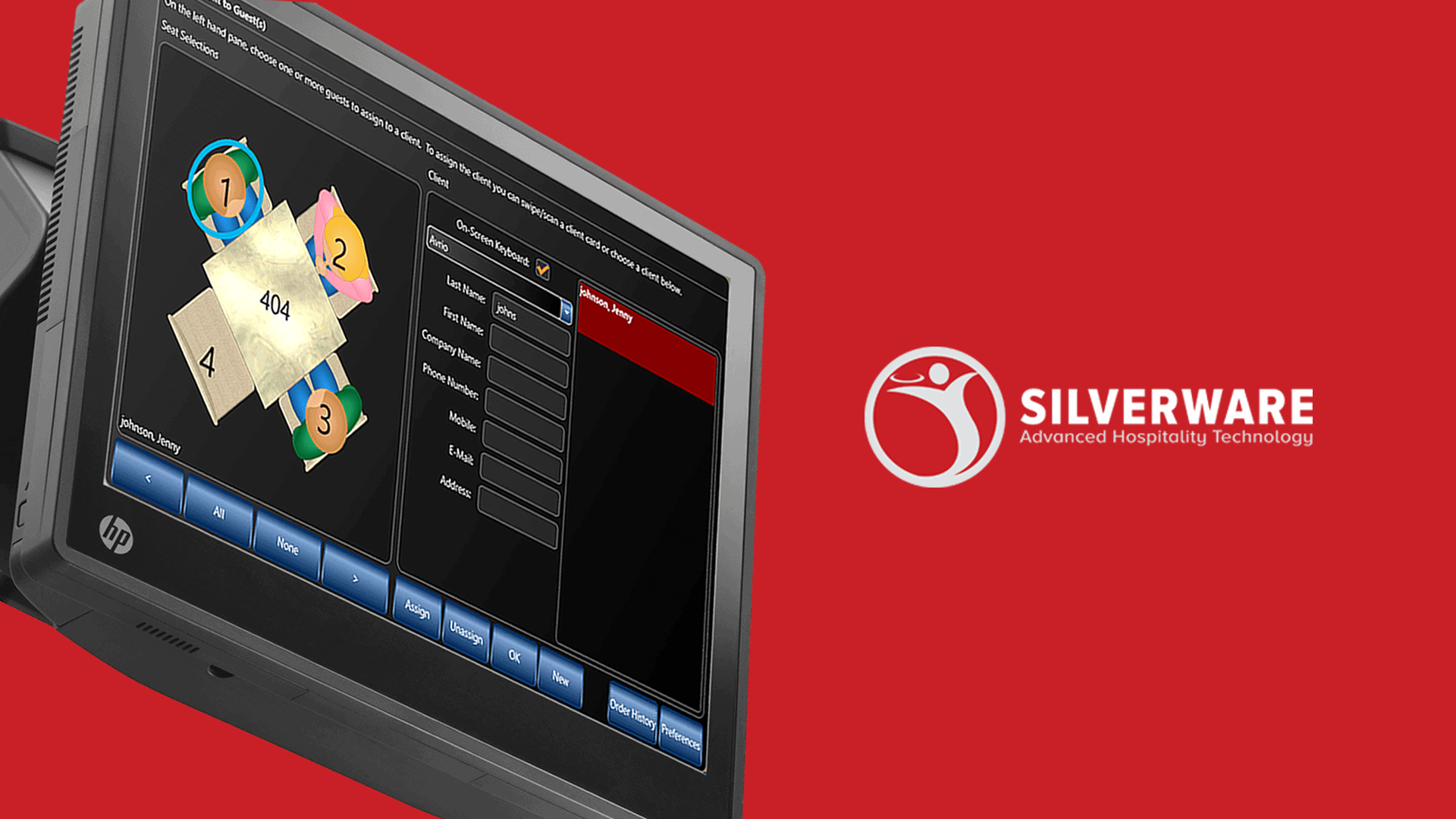 The various tools within this functionality are specifically designed to improve security and boost accountability in hospitality businesses. To begin with, the software presents you with an intuitive and flexing way of configuring and creating security access roles.
Some of the default security levels and roles you will find on this system include Manager, kitchen, Night Manager, Server, Supervisor, and Owner. The system will also let you create new roles and security levels or just modify the existing ones as well.
This being the case, you can conveniently adjust this software to your preferred comfort and set different languages by the employee. It is also compatible with user cards, individual passwords, and biometrics for enhanced security.
Inventory Control
Not only does this system allow you to manage stock levels precisely, but is also fitted with an assortment of restaurant-specific capabilities. As such, it has been proven to control costs and boost the bottom line in such businesses. As you will come to learn, the system is capable of costing food items up to the recipe level.
Again, the inventory manager integrates seamlessly with Silverware POS system. This, in turn, makes it possible for you to calculate the best selling price for various menu items as well as profits. This is done using the target cost percentage capability of the software.
Over the years, such tools have been helping players in the hospitality industry optimize their revenue generation and project it prices more accurately. The Silverware inventory manager allows you to take inventory counts by full case, recipe units or split case.  It will also let you set par levels for the various SKUs in your business.
Bar Service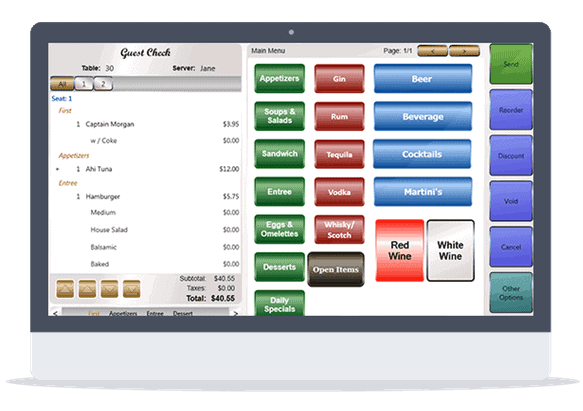 The Silverware POS system for bars and restaurants features an itemized bar tab display configuration. This is meant to offer bar owners enhanced speed and control over their businesses. This configuration features a 'Reorder' button that may be used to repeat the last round instantly.
The Tab-to-Tab and Tab-to-Table capabilities of the software will come in handy during your high-volume periods. This feature, when coupled to the Silverware CRM, allows bartenders to create customer tabs conveniently with a swipe of the customer's credit card.
Other capabilities you will come to like about the Silverware Bar Service feature include:
Intuitive and speedy interface to save on server time, featuring a reorder button for optimal productivity.
Ability to move a carry or cash order to a tab, transfer tabs to a table or even merge separate tabs.
Features an Itemized Bar Tab Screen, making it easier for your staff to manage customer tabs.
Customer Support
Just as is the case with some of the leading restaurant POS systems, Silverware offers customer support through several channels. To begin with, the provider supports phone support services during the stipulated hours. Again, the phone number you use to get phone support with this provider will depend on the region you are in.
For instance, to get in touch with the Chicago office, you should dial 1 888-510-5102. If you would like to contact customer support in the silverware European Office, you should dial +33 1 70 91 55 18. Alternatively, you can also contact customer support at Silverware through email.
In this regard, you should send your question or concern to info@silverwarepos.com. You may also get in touch with their customer support by filling the form provided by this provider on its official website.
Revenue and Cost Centers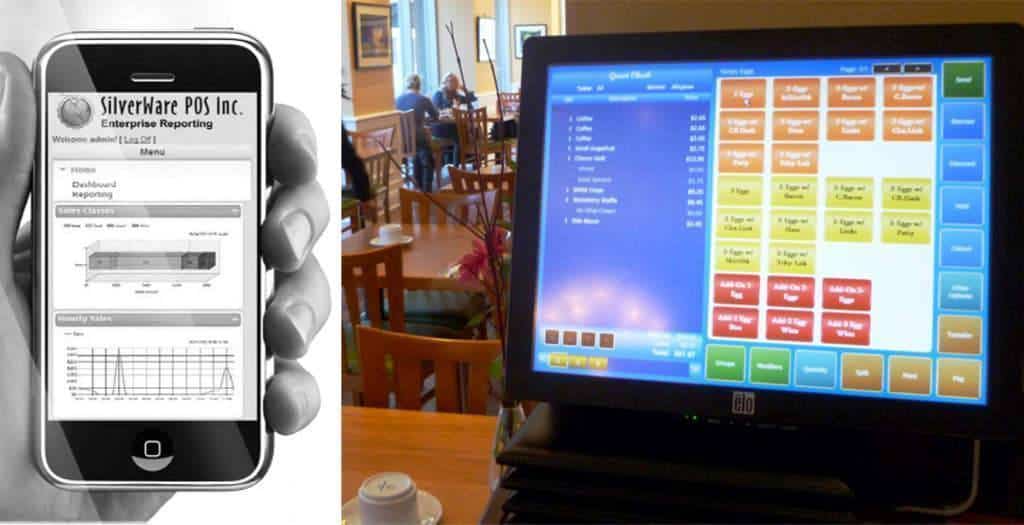 With the Silverware POS system for hospitality businesses, you will have the flexibility you need to define cost and revenue centers. In this case, the system is capable of defining revenue centers by station, service, table range or even by employee.
It will also let you set a priority hierarchy for the same based on your preferences. The software is also capable of scheduling your revenue centers by date and time
Silverware POS Integrations
In addition to offering a feature-rich management platform for service-based industries, Silverware also supports integrations with some of the leading third-party services in the industry. In this regard, the software will let you integrate with such third-party services as I, HubWorks, Ameego, and Shify4.
Our Final Verdict
Since its establishment, Silverware Inc. has been striving to improve its customer's profitability.  In order to achieve this, the provider has been relentless in delivering innovative and highly beneficial software solutions for businesses in the hospitality industry.
In addition to its flexible cloud-based solutions, this provider offers a reliable SQL-server that guarantees a robust and secure database for your business. Silverware develops some of the leading software solutions that are specifically meant for food-service businesses.
This being the case, it offers a range of industry-specific features, including online and mobile tables use ordering, web reservations, customer management, and ingredient-level inventory management.
These, in addition to several other capabilities that are unique to the provider, make Silverware one of the best bar and restaurant POS systems.
The following two tabs change content below.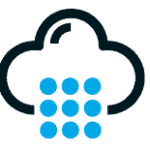 POS Quote Team
The staff at POSQuote.com is composed of industry professionals, experts, and current business owners. Through extensive research, we compile buyer's guides and review the best POS systems in the industry.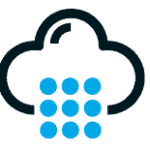 Latest posts by POS Quote Team (see all)
Reader Interactions