(Last Updated On: October 4, 2022)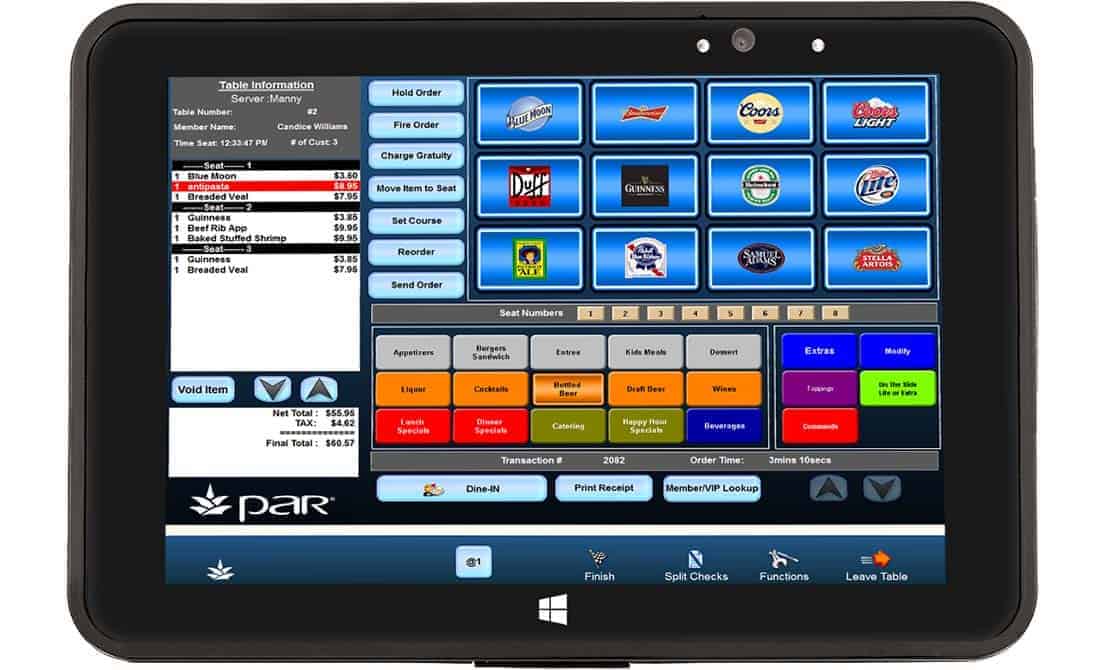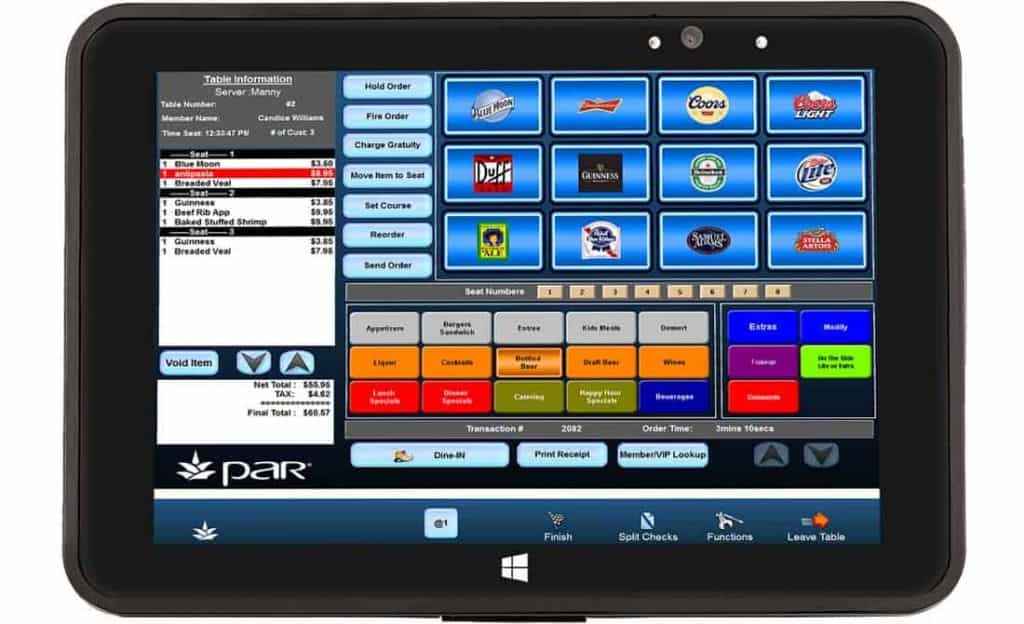 If you're looking for a complete software solution for your business, consider PixelPoint POS. This point of sale system was designed to serve the needs of restaurants and hospitality businesses as a whole.
Whether you're running a small restaurant or looking to operate a large-scale chain, PixelPoint is easy to implement and doesn't require much training. For table or quick-service businesses, many operations like inventory management and nearly automated.
PixelPoint POS is a restaurant management system that offers a full range of features to manage cash and manage customer information. Its features include perpetual inventory management, customizable menu screens, and comprehensive reporting. It also helps track cash by shift, user, and tip declaration. It can be used for single locations or for fast-growing chains.
PixelPoint POS can also handle contactless payments and generate hundreds of detailed reports. It can help you cut labour costs by allowing you to integrate time and attendance data. In addition, it supports unlimited shifts and job positions, and allows you to tie security features to the jobs. It also provides access to employee schedules, and can even generate reports on customer behavior.
PixelPoint POS is a revolutionary restaurant management solution that is both easy to use and highly reliable. Its intuitive screen layouts help your staff enter orders efficiently and focus on guest experiences. Its powerful features also make it easy to manage schedules and control inventory costs. If you're looking for a restaurant management solution, check out PAR's PixelPoint POS software today.
PAR's PixelPoint POS system is priced at $2,000 to $3,000 and comes with a 15-inch touchscreen with an integrated swipe card reader. It also includes Microsoft Windows POS software, 4 magnetic card readers, and 4 LCD color monitors. The system also includes a 90-day warranty.
For restaurant managers, there's the ability to reduce paperwork and use back-office functions that save you time and let you focus on actually managing the team. And, the easy order entry feature reduces training time.
After an extensive PixelPoint POS review, we found that the best features are the new ordering options, including wireless and online integrations, which help simplify operations and increase revenue. Also, being powered by PAR's latest technology, the commercial-grade architecture is highly flexible and scalable for growing operations (especially useful for multi-location businesses).
Need to save time to process an order? Not a problem. With PixelPoint, you can set quick keys for a faster and improved checkout process. What's more, the software offers neat features like suggestive selling, substitutions, refunds, selling gift cards, and much more.
Protect your daily profit by tracking your cash by shift or user. The system can track if you're over or short on funds, count cash tip declarations, and tally up each terminal. And, let's not forget the table service features like reservations, waitlist, and customer paging systems to let patrons know when their table is ready.
With more features than we can possibly list here, let's examine why PixelPoint is worthy of your time and investment.

PixelPoint POS System Review – Company Overview
PixelPoint POS is owned by PAR, the only stand-alone restaurant POS brand in 1978.
Since then, they've become a global provider of restaurant solutions to some of the world's largest venues. Their success is due to decades of experience.
Today, PAR and PixelPoint have installed 100,000+ systems in 110 different countries. The SureCheck app performs 1,000,000 Temperature Checks per day and has deployed over 500,000 terminals globally.
The brand focuses on several tenets that breed success for a business of any size, including:
Authenticity
Awareness
Dreaming
People
Perseverance
From single locations to fast-growing chains, PixelPoint has features to benefit a business in every avenue.
Key Features
Open-source technology with hundreds of integration partners.
Advanced Cloud-based functionality with multiple hardware options.
Training, onboarding, and implementation process with 24/7/365 customer service.
Native gift card and loyalty program with paperless receipts.
Extensive loss prevention with role-based security and global compliance.
Possible Drawbacks
PAR is not transparent about their pricing. Additionally, the system is built to function on their hardware. That means estimating a cost can be difficult and you will have to invest some time to get an idea.
PixelPoint POS Pricing
PAR does not publish the pricing for PixelPoint. Similar systems online can cost anywhere from $30-$300/month for the software and approximately $1,000 for the hardware.
PixelPoint demos are free. Pricing is always custom, and quote-based. Fortunately, they have a stellar reputation for customer service and engagement.
PixelPoint POS System Requirements and Capabilities
The PAR PixelPoint POS system is designed for use in all international restaurants, entertainment, and hospitality concepts. Different global markets have varying needs, as well as business size.
The software is built to meet your specific environment requirements, rather than forcing you to change your current setup.
Software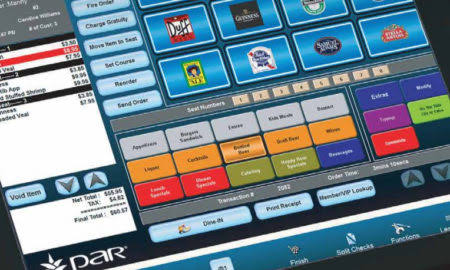 The PixelPoint ecosystem is open source with a rapidly expanding list of interfaces and integrations. A company can build its own extensions with PixelPoint POS at the core.
The platform is highly adaptable and flexible for any style of business.
Whether you are looking for enhanced payment capabilities, mobile ordering, or a kitchen video system, PAR can provide it all.
They team up with over 200 integration partners worldwide for the versatility needed to stay competitive.
Although each solution is custom, features for the PixelPoint POS system include:
Front of House
PixelPoint enables a venue to handle every FOH task in restaurant operations, like:
Employee management and scheduling
House accounts
Configurable receipts (can text or email)
Native gift card and loyalty program
Device status alerts
The flexible Order Page interface allows every business to create a dashboard that works best for their staff.
Back of House
From the kitchen to the office, a restaurant can't function without an organized back of house.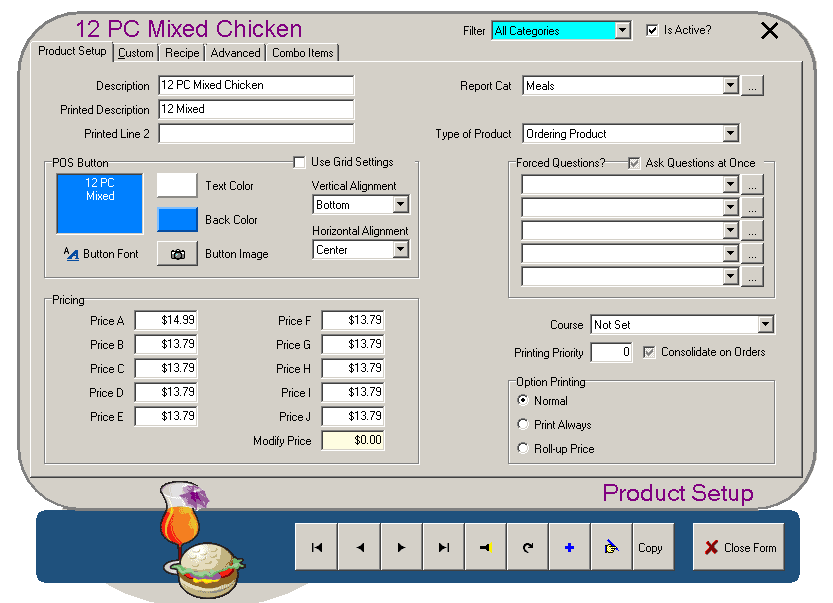 Some key BOH features offered by PixelPoint POS include:
Inventory management
Custom kitchen routing
Tax inclusion VAT, GST, HST, and junk food
Void reasons
Scheduled email reporting
The PixelPoint software is available as a perpetual license or subscription.

Security
PAR services global clients so their security measures are on point. Here are some of the protection you can expect with the PixelPoint POS system below.
Fiscal regional compliance
PCI & PA-DSS compliant
Extensive loss prevention
Role-based security
Advanced global compliance
Hardware
PAR offers a reliable extension of your PixelPoint POS with durable, flexible, and customizable hardware for every style of restaurant.
EverServ 8000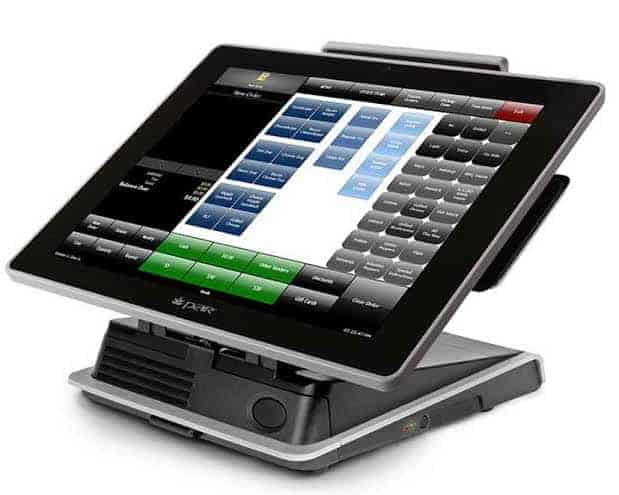 PAR's flagship POS Terminal, the EverServ 8000 is customizable and built to last. The modular platforms allow countless configurations to maximize your total cost of ownership.
A venue can select additional features, accessories, or peripherals as your business scales.
Features include:
Multiple screen options: 15", 15.6", 5-wire resistive
7" Customer-facing display or 2×20 – multiple mounting options
Pedestal pods
Easy access to ports and other serviceable parts
Dimensions: 13.8 x 15.2 x 11.5
EverServ 600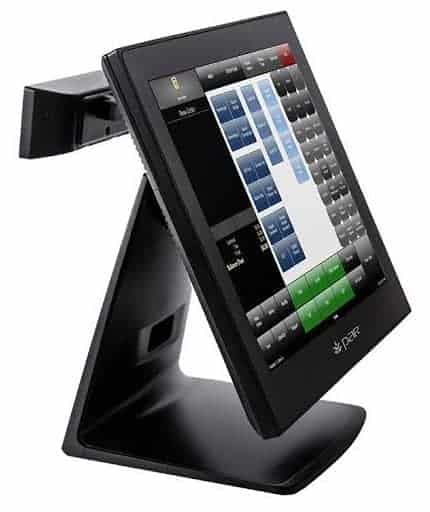 The newest PAR edition, the EverServ 600 comes equipped with 32 GB of memory and a 15" capacitive touchscreen display.
This model is the most versatile for multi-chain concepts with terminals built to withstand harsh environments.
Some key features to this hardware include:
15″ (Standard Screen) or 15.6″ (Widescreen) Projective Capacitive (PCAP) Touchscreen
Windows 10 OS
Countertop or Wall-Mounted
Multi-touch Support
64GB or 128GB SSD Hard Drive Available
PAR Kitchen Display System
This solid equipment is built to improve speed and efficiency in the kitchen. The KDS system reduces the risk of order-entry errors and lost tickets.
The hardware runs on Windows 10 and comes with three pieces, a monitor, a controller, and a bump bar. Key features include:
5″ TFT LCD Backlight Monitor with Optional Touchscreen Available
USB Controller Interface
All-in-one Mounting Feature
Capacitive Touch Bump Bar
Built-in Speakers with Sound Options
The KDS runs on Intel Apollo Lake Controller CPU and comes with a capacitive Touch Bump Bar with watertight design.
The Customer Journey
The PixelPoint POS system is unique in the sense that PAR has a detailed customer journey mapped out to ensure customer success. It starts with discovery and moves to building and implementing the system.
Some key steps include:
Scope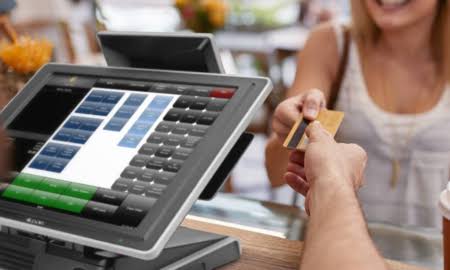 This looks at individual customer needs to confirm the necessary features and configurations. This stage involves the demo, tech evaluation, and solution proposal.
Assess
A specific onboarding package is developed with menu creation, training requirements, and resources for success.
Solution
Once the PAR professionals understand your needs, they develop a solution that best fits your venue.
Next comes scheduling, onboarding, and the kickoff. After that has happened, the rest of the process includes:
Design
Menu Review
Lab Review
Pilot
PixelPoint POS Customer Service & Support
PAR has world-class customer service that guides a business on their journey every step of the way.
Their suite of customer support services include:
Onboarding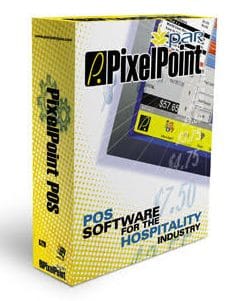 PixelPoint has a thoughtful onboarding method that provides value for every customer.
This includes:
Project Management
Professional Services
Deployment
The dedicated team will guide you through discovery and serve as the communication link for all parties.
Technical Support
The PAR Help Desk is available 24/7/365 with a highly skilled team of trained professionals. They will help a business troubleshoot system issues to resolution, including remote diagnostic capabilities.
The Managed Services division offers continued support throughout the roll-out phase. They provide hands-on training and consultation every step of the way.
Customer Success
From onboarding to project completion, the customer success team works with all departments from sales to marketing and project management. Their committed team focuses on measuring progress and gathering consistent data on customer health.
A customer success team plays an important role in a company's success. It helps companies retain customers and attract new ones. According to a report by Zendesk, companies that focus on meeting customer needs have higher sales and increased retention rates. Here's how to set up a customer success team: First, hire the right people. Your team should have an experienced leader and be comprised of people who are needed by customers.
Your customer success team shouldn't handle all customer support issues. While support agents should handle basic questions like how to use your software or adding users, customer success managers should handle customer complaints. Also, make sure that your team's responsibilities are defined and based on revenue targets. In addition, customer success managers should ensure that the team's work is focused on solving customer problems and improving customer satisfaction.
Customer success managers need to be passionate about their customers to be effective. Their goal is to represent the customer's voice in the company, and they must drive changes in accordance with customer wants. The team should be able to communicate effectively with new customers, who may not be familiar with the product's features. As a result, it is important to develop a clear onboarding process for new customers.
Customer success teams can help startups overcome retention and customer churn. They can help build long-term relationships with customers and anticipate their needs. They can help customers get the most out of their products by providing valuable resources and reliable support. If customers are satisfied with their purchase, they'll be more likely to return to your business in the future.
POS Service Repair
The Service Repair Department is comprised of the direct Field Services team, the Advanced Exchange, and Depot Repair. Offices are strategically placed throughout the country with highly knowledgeable and devoted support for solving any issues on the rise.
The Final Say
PAR and their PixelPoint POS solution are one of the most focused brands for the onboarding and training process.
This may be because the system is open source and not as user-friendly as others on the market.
However, their extensive implementation process ensures every business is functioning to full capacity.
From FOH and BOH to deep analytics and versatile hardware, the PixelPoint POS platform is built to scale your business and drive revenue.