(Last Updated On: September 27, 2021)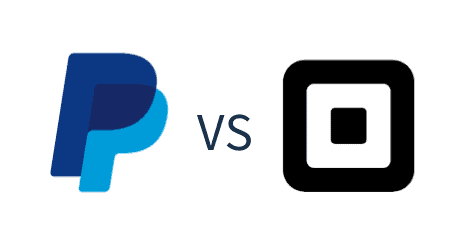 If you're looking for a POS system that'll help grow your business, look no further than two POS giants, PayPal and Square. Both POS systems can help you quickly and easily process payments, manage accounting, invoice customers, and increase overall profitability.
PayPal is a well-established POS system that serves nearly every vertical by helping them accept and make payments. Top-of-the-line security features like fraud and seller protection help you manage your risk. The platform allows for both in-person and online payments, build loyalty programs, create and analyze reports, and more.
Square is one of the most popular POS systems on the market, due to its fast setup and ease of use. The free POS version contains the basic features your business needs, including accepting payments, tracking purchases, managing inventory and more. There are also add-ons for an additional fee, including transactional emails, shipping labels, and more.
In our research for this PayPal vs. Square comparison, we found that PayPal offers a more versatile POS system that works for online and service-based businesses. Square, on the other hand, is better suited for managing physical inventory and in-person transactions. 
Both platforms, at their most basic models, do not require a subscription fee. However, they do charge for each transaction, and they both charge the same amount: 2.9% + $0.30 on each transaction.
No matter which of these you choose, PayPal and Square are both solid choices for payment processing, customer engagement, and revenue management. Let's dive into each provider's features, pricing, and support.

Overview of the Two Processors
PayPal and Square have a lot in common. They are both developer-friendly platforms that come with a lot of flexibility.
PayPal


PayPal is an American company that operates a worldwide online payments system and is ranked 204th on the Fortune 500 list. The company serves as an alternative to traditional paper payments and operates as a payment processor for online vendors. Established in 1998, the company is owned by eBay and valued at over 1.5 billion dollars.
Square


Square was created in 2009 to fill the niche of small business mPOS needs. The idea was developed when the owner could not pay a friend online with their credit card. The name "Square" comes from the free, square-shaped reader that led to the brand's initial popularity.
Key Features
| | | |
| --- | --- | --- |
| POS Software | PayPal Here is free | $0 per month for standard but options available for a fee |
| Payment Processing | 2.7% (3.1% + 30 cents for manual entry) | 2.6% + 10 cents (3.5% + 15 cents for manual entry) |
| Online Payments | 2.9% + 30 cents | 2.9% + 30 cents |
| Hardware | Chip and Tap PayPal Credit Card Reader - $24.99 | Magstripe reader is free (additional hardware starts at $49) |
| Operating System | iOS or Android | iOS or Android |
| Analytics and Reporting | Yes. Tracks sales, product, time, and employee | Extensive reporting integrations |
| Employee Management | Employee roles and permissions | Accounts, time tracking, payroll, exports, and more |
| Customer Service | Phone, email, and live support (chat), resource center | Phone, email, and live support (chat), resource center |
| Integrations | Yes | Yes |
| Security | PCI Data Security Standard (PCI-DSS) | PCI Data Security Standard (PCI-DSS) |
Additional Services
Both payment processors offer other popular features you might not find anywhere else. A few of these include:
Square
Square Appointments
Multilocation Management
Advanced Reporting
Team Management
Loyalty Program
PayPal
Product Catalog
Automatic Invoicing
Optimized Checkout
Inventory Management
PayPal Mastercard
Hardware
Square and PayPal have similar terminals, but PayPal tends to be more complicated. The main difference between the two is that the Square Reader will only accept contactless and chip payments. The PayPal card reader accepts contactless, chip, and magnetic stripe cards. Both systems will take:
Visa, Mastercard, Amex, Discover
Debit card
Cash
Check
Mobile wallets (Apple, Samsung, and Google)
Square Hardware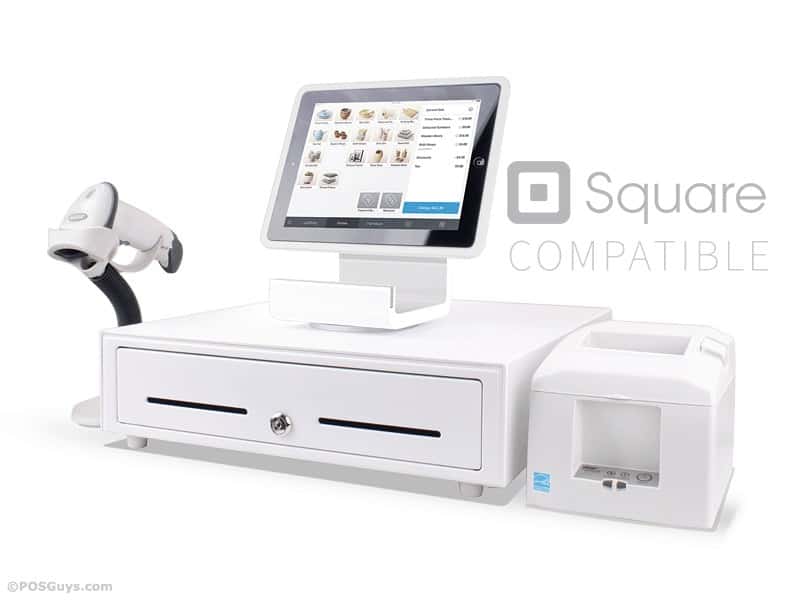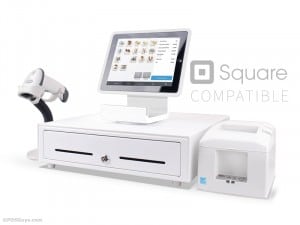 Square provides equipment in many shapes, sizes, and prices depending on the needs of your business. Currently, there are five Square options to choose from. They are as follows:
Square Reader for Magstripe – Free with account and $10 for each additional reader.
Square Reader for Chip and Magstripe – $35 per module.
Square Reader for Chip and Contactless Payment – $49 per module.
Square Stand – $169 (not including the iPad).
Square Register – $799 for a fully equipped system.
Square has thought of it all. The first three options are mobile and reliant on a smart device. The last two are countertop POS systems. The Register comes completely equipped with software and is ready to use at any time.
Square also gives a business the ability to mix and match hardware to build the perfect system. All card readers function with the free, Square POS app on an iPhone, iPad, or Android device.
PayPal Hardware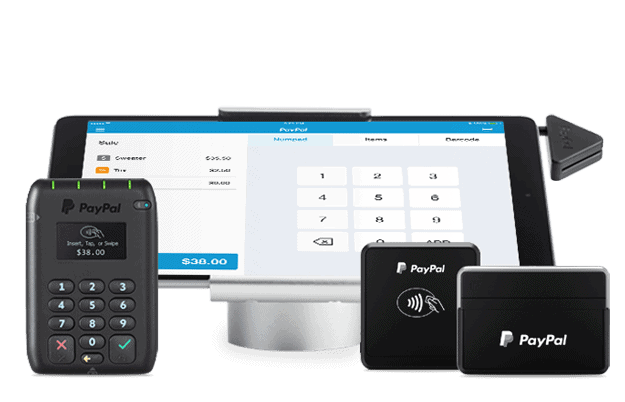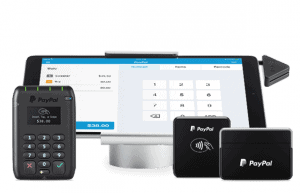 PayPal software has a wide range of app-based card readers to accommodate a business of any size. The four readers rely on a smart device to function and include:
Chip and Swipe PayPal Credit Card Reader – $14.99 (headphone jack, magstripe)
Chip and Tap PayPal Credit Card Reader – $24.99 (Bluetooth enabled chip and magstripe)
Chip PayPal Credit Card Reader – $99.99 (comes with a keypad)
Mobile PayPal Credit Card Reader – $14.99 (headphone jack, magstripe)
The most popular model is the PayPal Chip and Swipe Reader. An all-inclusive option is the Chip Credit Card Reader. It accepts swipe, chip, and NFC transactions and comes with a complete keyboard for easy pin entry.
These readers comprise the whole of PayPal Here hardware options. All are mobile, non-countertop POS systems that rely on a smart device to make things happen.
PayPal vs. Square Hardware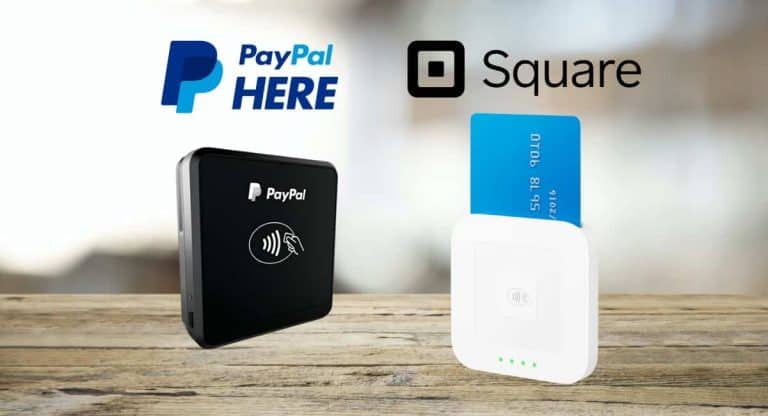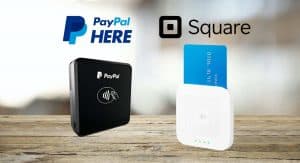 In comparison, the two products that most align are the mid-range models: Square Reader for Contactless Chip and the PayPal Chip and Tap Reader. Keep in mind, neither of these options has a built-in receipt printer or cash drawer. Those must be purchased separately.
When it comes to hardware, the main difference between the two brands is that the PayPal Readers accept chip, contactless, and magnetic stripe while Square equipment only accepts chip and contactless payment.
The main thing to remember between the two systems is that Square typically comes optimized and ready to go while PayPal takes some setting up and installation. If you're looking for a countertop device or a full-service system, Square might work best for your business.
When comparing the main hardware of both brands, there are some key differences:
| | PayPal Chip and Tap Reader | Square Reader for Contactless Chip |
| --- | --- | --- |
| Internet Connection | Bluetooth to mobile with cell connection | Bluetooth to mobile with cell connection |
| Card Technology | Magstripe, EMV, NFC | Magstripe, EMV, NFC |
| Online/Offline | Yes | Yes |
| Keypad | Yes, but you pay more | No. Keypad in app |
| Display | No | No |
| iOS/Android App | Must be programmed | Works out-of-box with Square software |
Software
If you need a POS system for your brick and mortar store, both Square POS and PayPal Here are the perfect solution. If it's online payments you seek (like ecommerce) you should look into Square Payments and PayPal web payments.
PayPal Software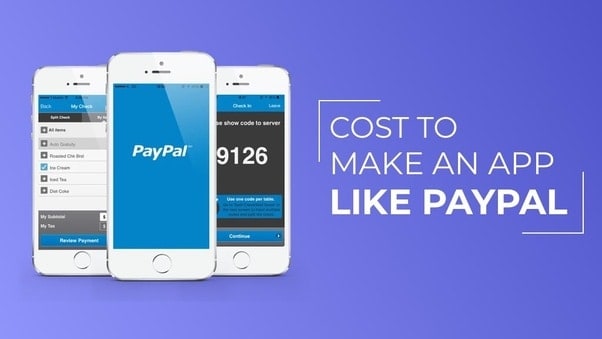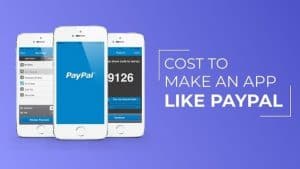 All PayPal equipment runs off the free, mobile POS app called PayPal Here. When paired with a card reader, vendors can process in-person payments through a smart device. You can customize business profiles and receipts, record cash, and calculate sales tax. Additional features include:
Send invoices
Record cash and check transactions
Create a product list with pictures
Employee roles and permissions
In-depth reporting and analytics
PayPal Checkout
This feature enables a business to add a PayPal payment module directly to a business website or ecommerce store. It gives customers the option to pay with:
PayPal
Venmo
Credit cards
Debit cards
Users can complete a purchase without ever leaving your site. One thing to note is that a developer is required to add PayPal Checkout to a unique site. However, if a business is equipped with ecommerce software, you may have the feature already integrated. All you need to do is add it.
Like Square Payments, there is no monthly fee to use PayPal Checkout.
PayPal Payments Standard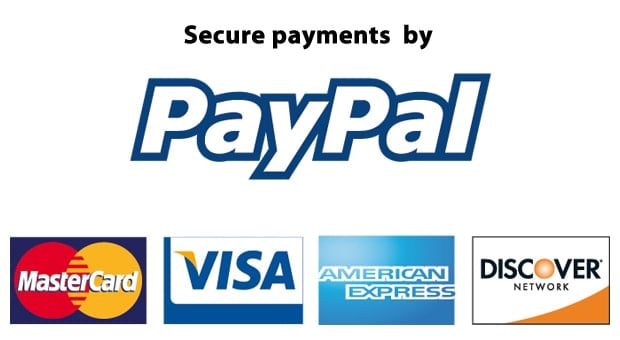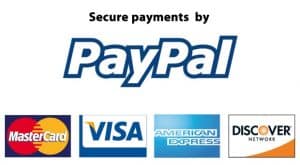 This feature has everything a business needs to process online payments including an optimized checkout experience across both desktop and mobile. The feature allows a business to add a secure payment button to a website, as well as accept credit and debit cards across multiple countries and currencies.
Unlike the PayPal Checkout feature, customers do not stay on your site for the entire payment process. However, PayPal Payments Standard can be integrated with all major ecommerce and shopping cart platforms. There is no monthly fee for this feature. You simply pay the same fees for every transaction.
Payment Methods
PayPal offers more ways to pay than Square, namely PayPal Check-In payments through the Here platform. Customers with an account can find your business through their personal PayPal app and "check in" under the listing. You can then charge the payer's PayPal account through your app. This costs the same rate as domestic cards run through the reader.
Please note, PayPal accepts PayPal transactions, but Square does not. This is only relevant for online payments, as this is what is popular among PayPal's customers.
Square Software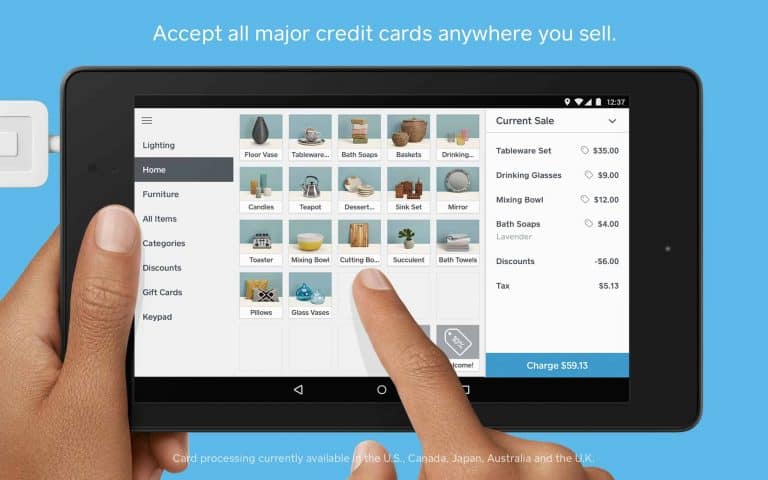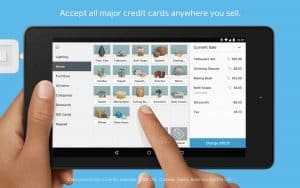 Square Point of Sale is the brand's main product and is built into the Square Reader. It's a complete POS system that will integrate with a cash drawer and receipt printer. The software platform can be downloaded on both iOS and Android devices and comes with key features like:
Employee management and time tracking
Invoicing and billing
Real-time analytics
Customer directory
Tab and tip reconciliation
Deposits from Square POS hit your bank account in one to two business days. Square POS always gives you the option to integrate with third-party apps and accepts payments both online and offline.
Square for Retail
Square has designed a POS system specifically for retail businesses. There is a tiered payment system with free, $60, and $299 per month packages. The product has retail-related features like:
Extensive inventory management and tracking
Elevated customer relationship capabilities (CRM)
In-app purchase orders
Keyword and barcode scanning
Exchange and return processing
The product also has unlimited staff permissions and vendor management.
Square for Restaurant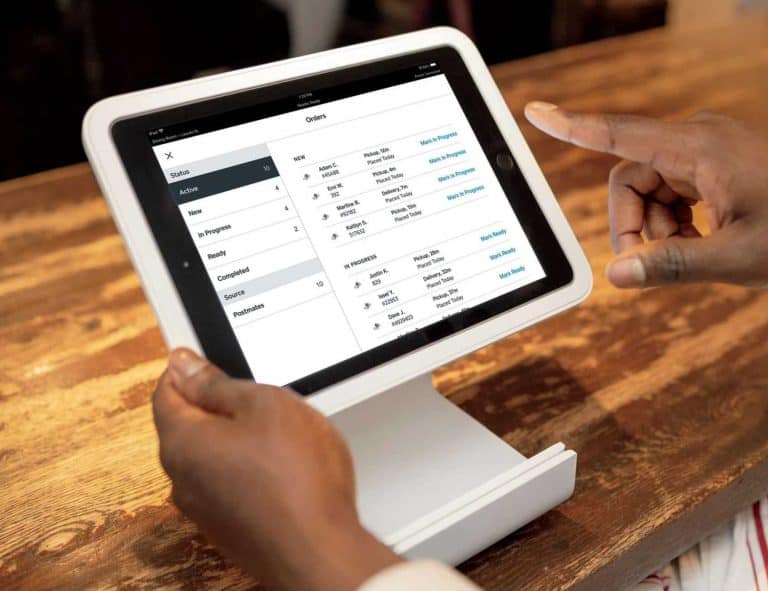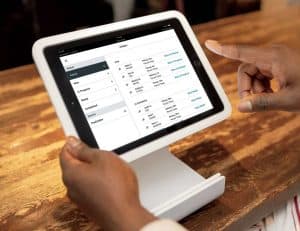 Just like Square for Retail, this is a specifically designed POS system for the foodservice industry. It has the same pricing tier as the Retail version (free, $60, or $299) that depends on your size and needs. It includes all the functionality of the Square POS system, plus additional features like:
Table maps and seat tracking
Quick check splits and repeat orders
Coursing and BOH communication
Conversational order modifiers
Automatic gratuity
The system will also give a business dining options like "for here," pickup, or delivery.
All Square software enables a business to turn the system into a virtual terminal and manually enter payment information.
In comparison, the PayPal app provides the basics needed to accept orders and process payments. The Square platform offers extensive features that a smaller business may not need.
Cost
Here is a breakdown of PayPal vs. Square costs:
| | | |
| --- | --- | --- |
| Setup Fee | $0 | $0 |
| Card Reader | $49 | $24.99 |
| Countertop Terminal | $299 | Does not exist |
| Monthly Fee / Setup Fee | $0 | $0 |
| Online Payment | 2.9% + 30 cents | 2.9% + 30 cents |
| Swipe/Dip/Tap | 2.6% + 10 cents | 2.7% |
| Virtual Terminal/Manual | 3.5% + 15 cents | 3.1% + 30 cents |
| Chargeback Fee | $0 | $20 |
| Recurring Payment | 2.9% + 30 cents | 3.5% + 15 cents |
| Additional App Fees | 1% - 3% per transaction | |
| International Card Fee | None | 1.5% |
| Currency Conversion Fee | 1% | 2.5% added to exchange rate |
| Refunds | No refund fee | Costs the original transaction fee |
| Instant Transfer | 1% | 1% |
International Payments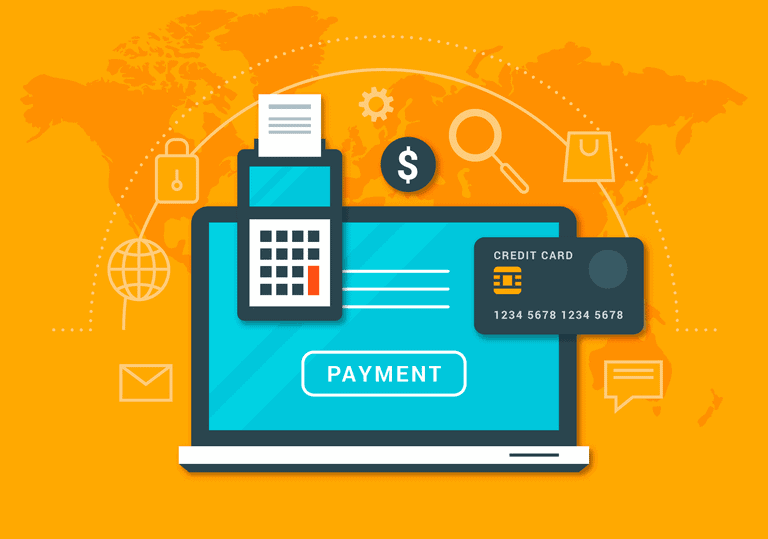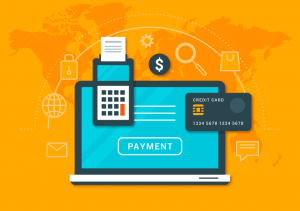 Square and PayPal both have a fixed rate for swipe, EMV, and contactless payments. So, who is cheaper? That all depends on a company's financial behavior. The price of the platform can change depending on whether you accept foreign-issue cards, process refunds regularly, or have more chargebacks than the average vendor. In this case, PayPal can get costly.
Square fees are simpler than PayPal because they don't differentiate between countries. The fee always stays the same. PayPal can pile on the charges if the transaction doesn't involve a Visa, Mastercard, Amex, or Discover.
For a foreign-issue card, you pay the 2.7% base rate plus 1.5% for the fact it is foreign. Then, they tack on a 2.5% currency conversion rate. This can add up to a rate of 6.7% whereas Square doesn't apply any currency conversion fee at all.
It should be noted, as a registered user in the United States, a merchant can only accept transactions in U.S. dollar amounts.

Manual Payments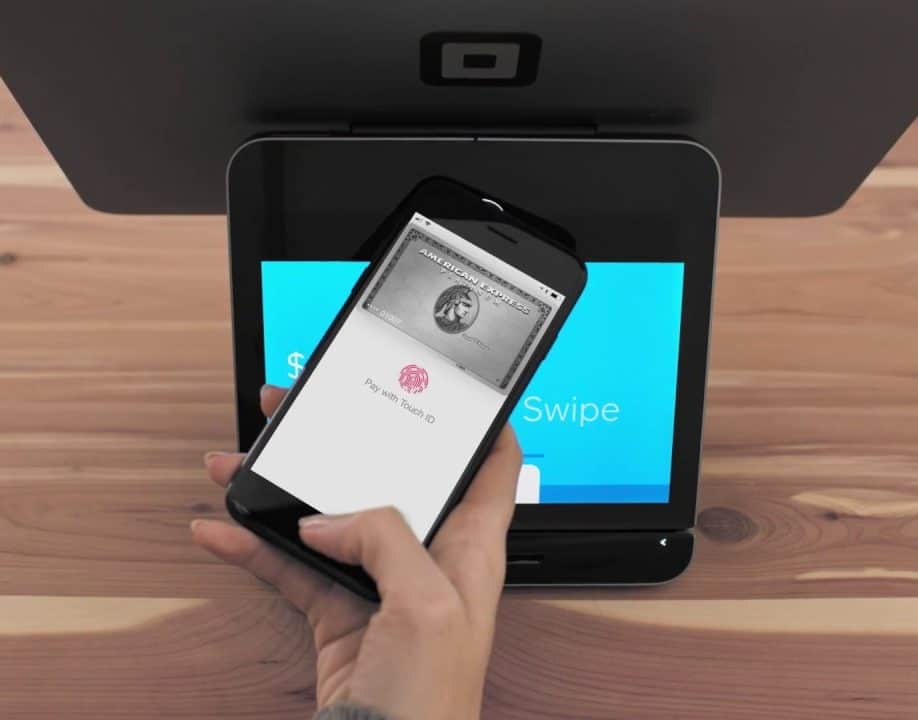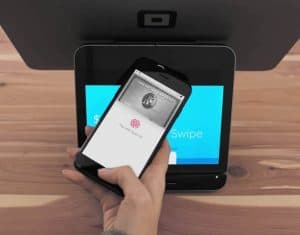 When a payment is keyed-in, both companies charge the same rate, which is 3.5% + 15 cents. However, PayPal will add the foreign-card fee and conversion rate when applicable. That adds up to 5% + 15 cents or 7.5% + 15 cents, depending on whether currency conversion is needed.
Refunds
Square does not charge a fee to process refunds. The receiver gets the full amount including the transaction fee Square kept with the original payment. PayPal, however, charges the original transaction fee (including currency conversion and cross-border) for any refunded payments.
Chargebacks
Chargebacks do not incur a fee with Square, but the payment amount will be held until the dispute is resolved. PayPal also holds the amount until the case is resolved. Still, it should be noted that PayPal charges $20 per chargeback.
Transfers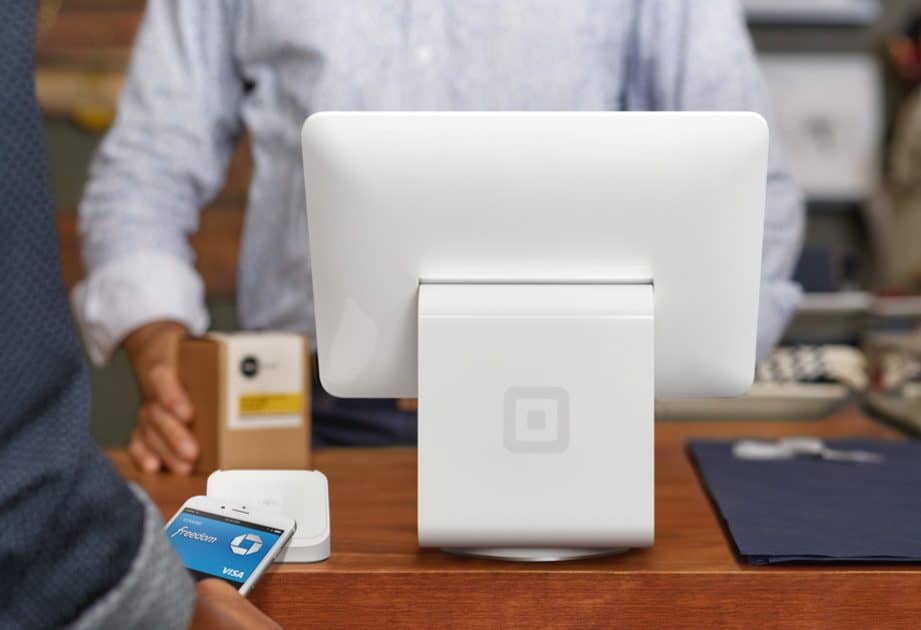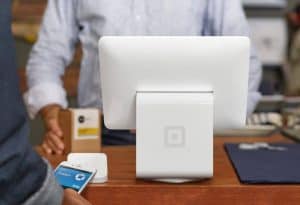 Square is more convenient when it comes to transfers. PayPal deposits transactions (minus the card fees) directly into your PayPal Business Account. This is based online, so you must manually "withdraw" the money to a connected bank account. A standard withdrawal from PayPal typically takes one business day to reach your bank account.
Those who want to spend the PayPal balance immediately can apply for the PayPal Business Debit Mastercard. This can be used in ATMs for cash withdrawals and anywhere Mastercard is accepted.
Square transfers directly to your bank account. They do not hold funds in an online account. Transactions tend to clear within 1-2 business days. For an extra 1% fee, you can receive money within 20 minutes. This is called an instant transfer.
PayPal Here sends deposits to your bank account within minutes. This will cost 1% on top of the card fees but you still have to manually withdraw funds from the account.
PayPal and Square fees are similar except for when it comes to in-person payments. In this instance, PayPal has more costs involved. Online payments typically cost the same for both platforms.
Customer Service and Support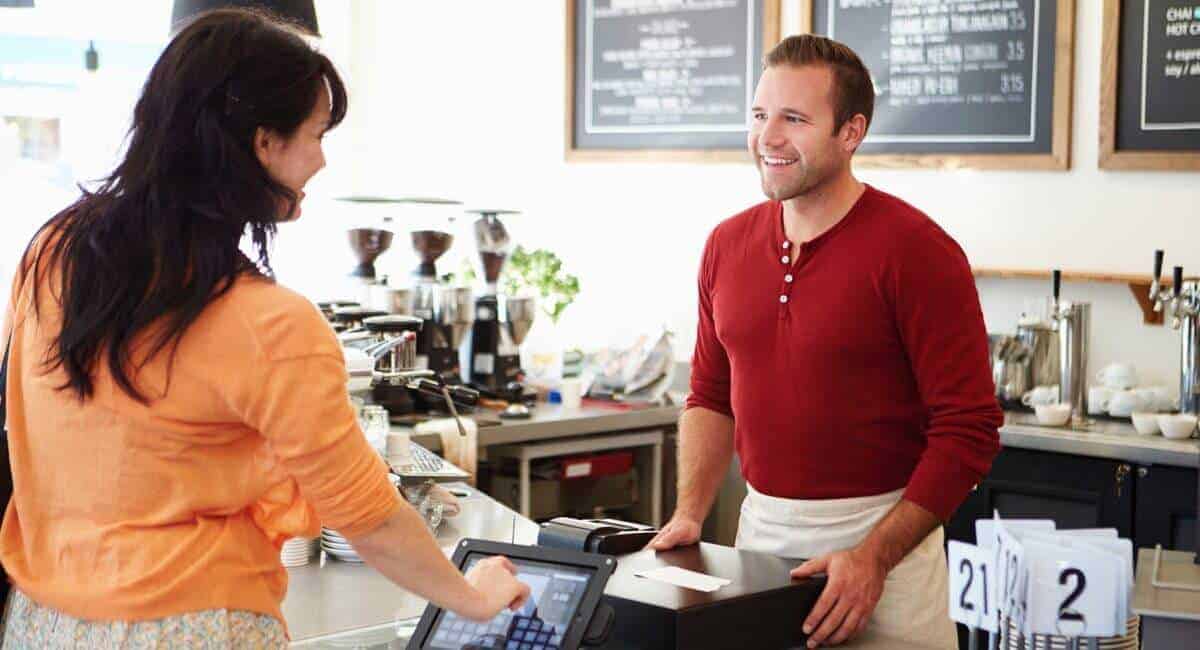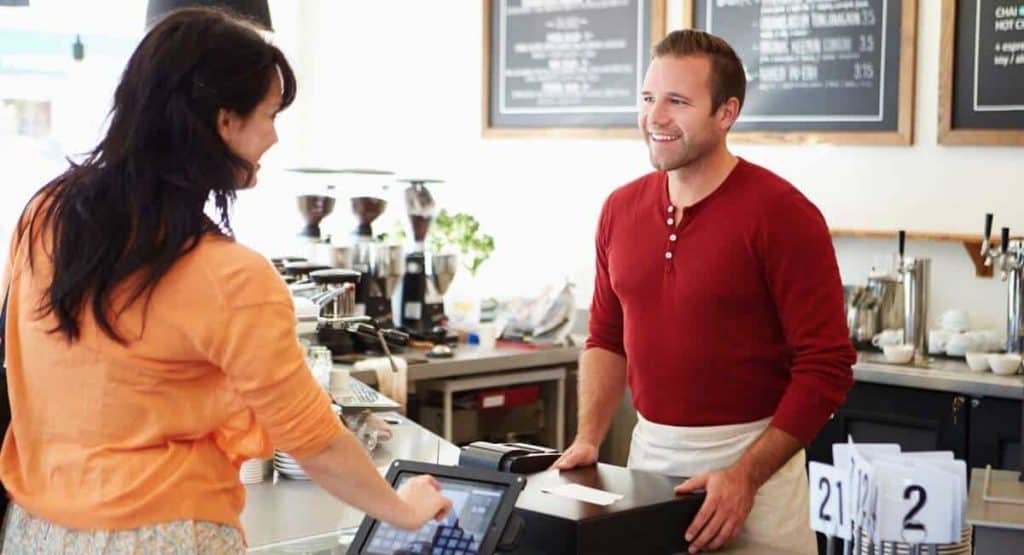 As one might expect, the larger the brand, the harder it is to have 100% positive reviews. The one aspect where both platforms are slightly weak involves customer service and support.
Square Support
Phone and Email – You can only reach Square's support team through a code. Users with terminated accounts report having a hard time getting anyone on the phone.
Social Media – Square's Twitter feed is live and active. Their YouTube channel is also full of instructional and helpful videos.
Help Center – Square has an online knowledgebase that covers every detail of the platform.
Seller Forum – A community of peers you can search for advice. It is also run by Square staff who are quite active.
PayPal Support
PayPal Hub – The help center is organized by topic so you can easily search FAQs.
Social Media – PayPal is on both Facebook and Twitter to answer questions in real-time.
Phone and Email – Phone support can be inconsistent, so the help center is a good place to start. You can also email the help desk.
PayPal Seller Forum – A community of peers that give advice and answer questions.
The Verdict
It can be easier to choose Square because of the advanced features they offer and niche solutions (like retail and restaurant). PayPal can integrate with other checkout systems but it's not as user-friendly as Square. However, merchants who prefer the best face-to-face sales opportunities may prioritize PayPal here.
When Square Wins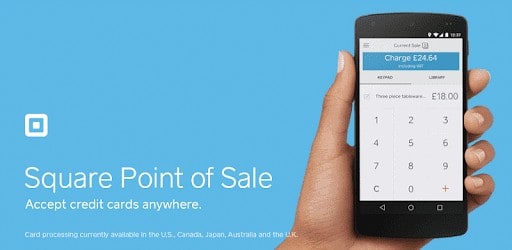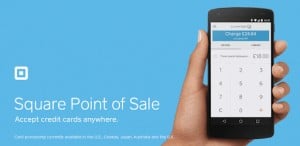 Square is considered an expert in what small (face-to-face) businesses want in a card reader service. The platform has transparent fees and direct transfers to your bank account. If you're looking for a full-service and robust system that's ready out-of-the-box, then Square might be your best bet.
When compared to PayPal Here, Square offers three different types of POS systems. They all come with more features than PayPal which includes customer insights and employee management tools.
When looking at online credit card processing, system comparison becomes more difficult. Although PayPal is considered an expert in the space, there's no reason to write off Square Payments.
The processing rates for both platforms are virtually the same, but if you are looking to accept payments in-person, Square is the better choice. The program enables a brand to keep all payment processing, business operations, and tools in a single spot. Any company can benefit from this type of cohesive resource.
When PayPal Wins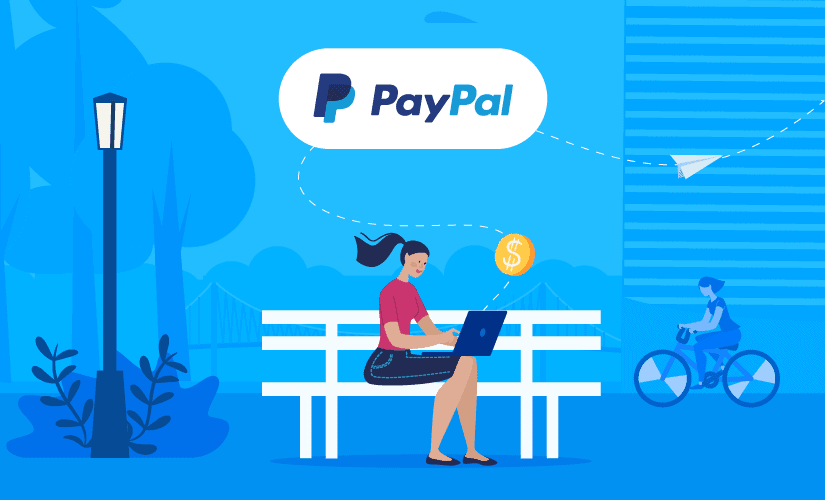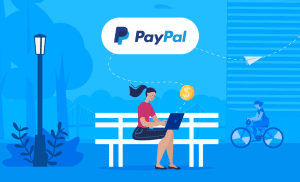 Even though Square is quickly coming up, PayPal still takes the cake when it comes to online processing. It has been around much longer.
Unlike Square, PayPal has the benefit of allowing you to offer customers the platform as a form of payment. It's also the payment integration you will see most frequently on ecommerce websites. This makes it a much easier and effective way to connect with buyers.
Additionally, if you're already using PayPal's online payment processing it might be easier to use PayPal Here. Where Square is an "all-in-one" solution, the PayPal Here app works more as a supplement to a PayPal business account. It's ideal for processing a one-off, in-person payment.
It should be noted, although the processing fees for both platforms are similar, PayPal is more affordable for a business making smaller transactions. However, the hardware and software PayPal provide is not always enough to serve as a full-fledged point of sale system for a high-volume business.

Who to Choose?
In the long run, it's hard to go wrong with either system. They are both reliable payment service providers with top-notch options for a small business. Both offer online and mobile-based technology that makes payment processing easier than ever!
The choice you make will ultimately boil down to direct business needs. If your store relies on in-person transactions that require a robust point of sale system, you might choose Square for the multiple software and hardware options.
If you already process payments through PayPal and only need in-person transactions on occasion, PayPal Here will easily give you this functionality.
There's no doubt that both systems will suit a business quite well. After research, if you are still unsure, talk to Square and PayPal directly or run a test on each one. Neither product requires a long-term commitment, set up, or cancellation fee so feel free to explore as much as possible prior to making a decision.