(Last Updated On: October 3, 2022)
A restaurant cannot run in top shape unless you open and close properly. When steps are skipped, everyone feels the effects. Servers are more frazzled, customers are less satisfied, and the kitchen staff is uninspired.
That's why staying organized and motivated is critical to your restaurant's success. If you're wondering how to streamline operations, creating a standard checklist to follow is a great start.
In a restaurant opening and closing checklist, there are many different tasks that need to be done. Some tasks are obvious, like replacing condiments or cleaning tabletop surfaces, while others may not be so obvious. Check the checklist and cross off items as they are completed. It's also important to discuss the entire process with your staff so they can work together to make it as successful as possible.
When creating your list, remember to prioritize what must be done before opening. For example, if you have to prep a lot of food, it's better to start the process the night before by preparing the marinade and pre-heating the oven. Before opening, you should also ask your managers and chefs what they think is important to do.
In addition to opening and closing, a restaurant also needs to prepare for emergencies. A pre-opening checklist can help you secure contact information, clean the restaurant, and ensure it meets customer expectations. A detailed checklist can also help you make marketing and advertising decisions. These are important for the success of a restaurant.
A restaurant opening and closing checklist can help restaurant owners avoid the stress of trying to manage staff and get things done on their own. It will help keep employees accountable and prevent mistakes and confusion. A checklist should be organized in a way that allows staff to multitask and get things done quickly.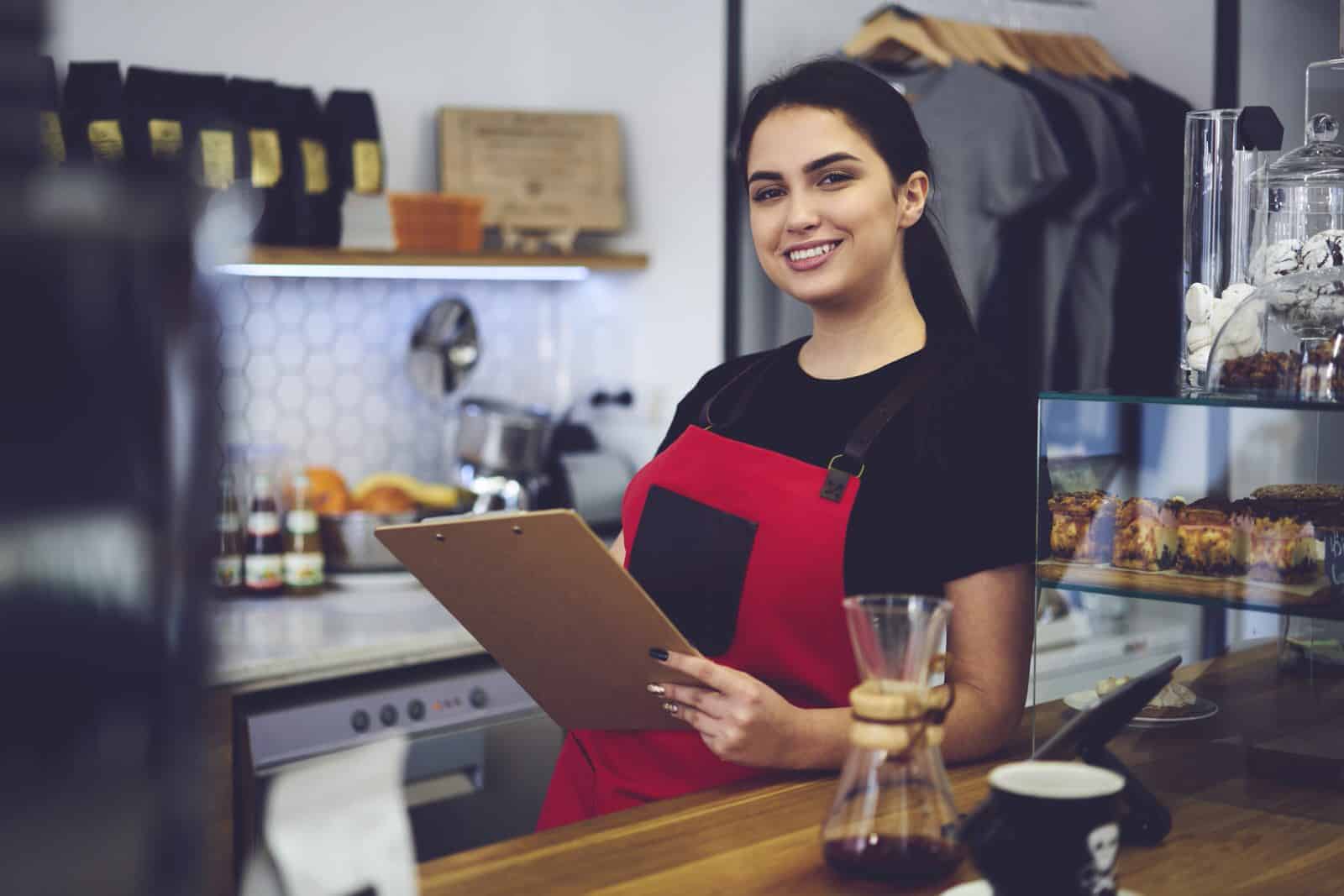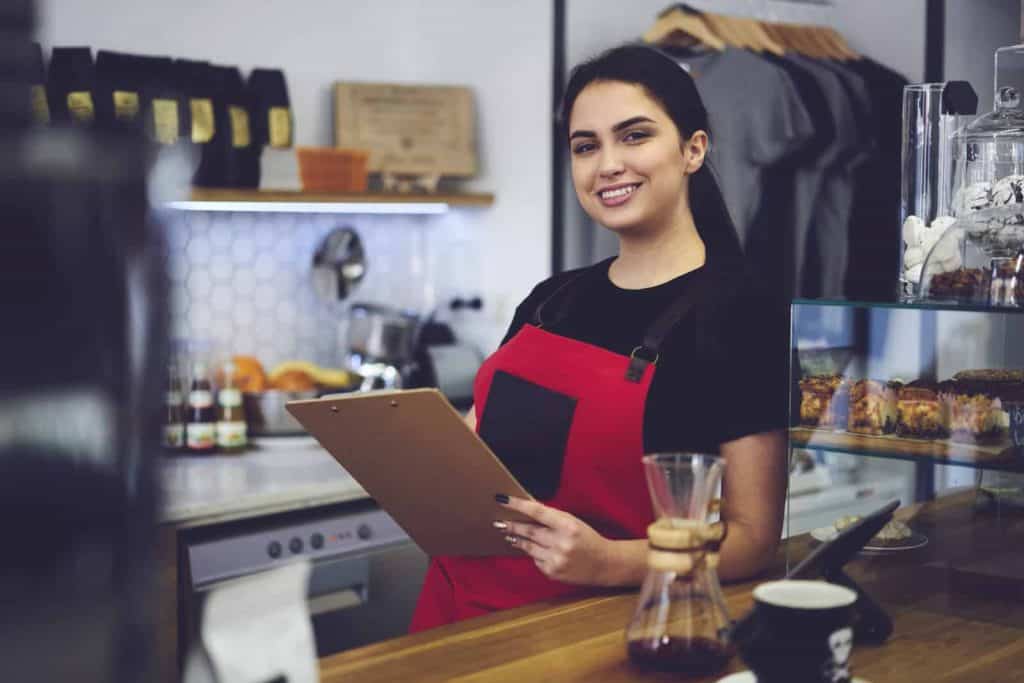 Making a Checklist
Most restaurants divide staff into three separate business units:
Front of House (FOH)
Back of House (BOH)
Management
When managing a checklist, typically a senior server will maintain the FOH, a general manager will oversee the management checklist, and a kitchen manager or sous chef will handle the BOH check off. While these staff members are not responsible for every task, it is their job to make sure it gets done by everyone. Thus, checklists are typically divided by business units and type of task.
Managing a checklist can be challenging. You will likely find that a few things in the list are more important than others. Here are some tips for managing a checklist. Use the app to create your list! The app can help you create a list of tasks and assign them to the right person. You can also add pictures and sketch items to them. The app will also help you assign each observation to a specific contact. When you're finished with the project, click the "Delete" icon to remove it from the list.
In the list, you can see how many tasks have been assigned to different users. You can also see the statistics on how many have been completed. Make sure to set up a separate email address for each task. This way, you'll be able to differentiate between tasks that are in parallel checklist instances. You can also hire someone else to handle these checklist instances for you if need be. The gap between two instances of a checklist will help you identify which one belongs to which person.
In addition to setting up your project checklist, you should also make sure that all team members are doing the tasks assigned to them. For example, if you're a project manager, you should be sure that each member of your team is performing their tasks according to their role. Keeping everyone on the same page will also help you meet client expectations. If you want to create a high-quality product, you should have a project management checklist to make sure you're meeting those expectations.
These tasks fall within duties that include:
Cleaning
Food prep
Stocking and inventory
Organization and administration
Finance
Once created, these lists should be printed out, laminated, and posted in clear view of all staff members in that space.
Our Restaurant Checklist for Opening & Closing
Every restaurant and foodservice establishment will have a slightly different checklist for open and close. However, some responsibilities remain a standard. Here is a list to give you a good start.
Opening
The opening checklist sets a standard for the day and ensures all staff is prepared for the rush. There is nothing worse than being in the weeds because you missed steps while opening. Here are the tasks to keep you on track:
Front of House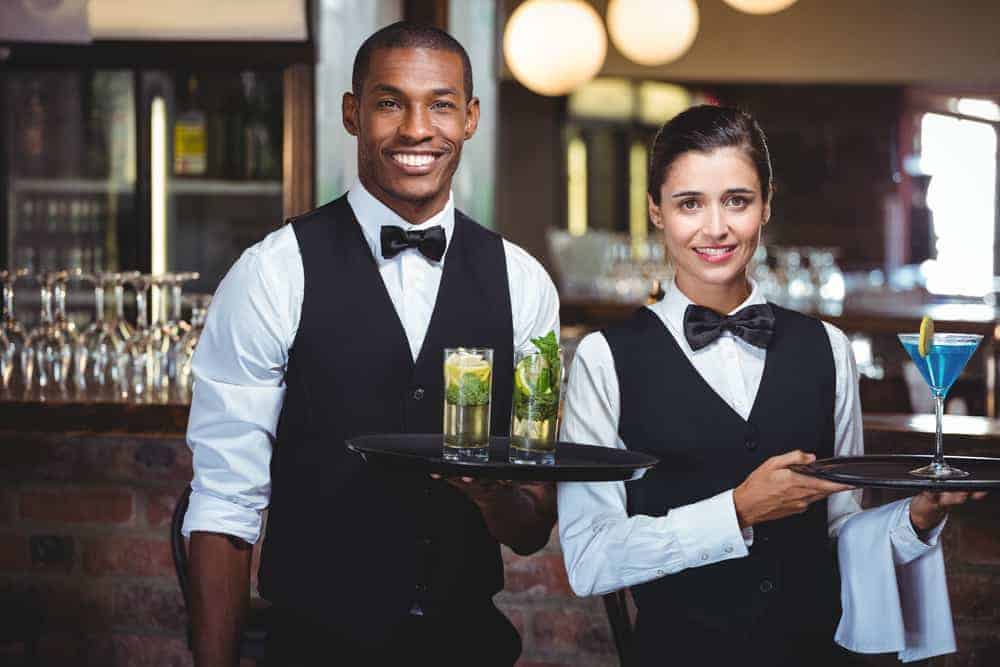 Prep Work and Cleaning
Turn on the dining room and bar lights.
Remove chairs and position them around the tables.
Set up the dining room according to the floor plan.
Polish glasses and silverware.
Put out place settings.
Assemble the soda machine and beer taps.
Make a pot of coffee and brew a batch of iced tea.
Cut fruit for drinks and bar garnishes.
Cut up and set out all food for plate garnishes.
Set out any sauces needed.
Make side salads and turn on soups.
Fill water pitchers.
Wipe down all menus.
Stocking
Refill receipt paper.
Make sure all bathrooms are stocked and clean.
Roll silverware for shift.
Administration
Sign in.
Reference reservation list for notes and special requests.
Check with kitchen about daily specials or menu changes.
Flip the "Open" sign or turn the light on.
Safety
Ensure all tables and chairs are sturdy.
Check all tray tables and stands are usable.
Finance
Count money in the register if necessary.
Make sure you have a "bank" on hand.
Back of House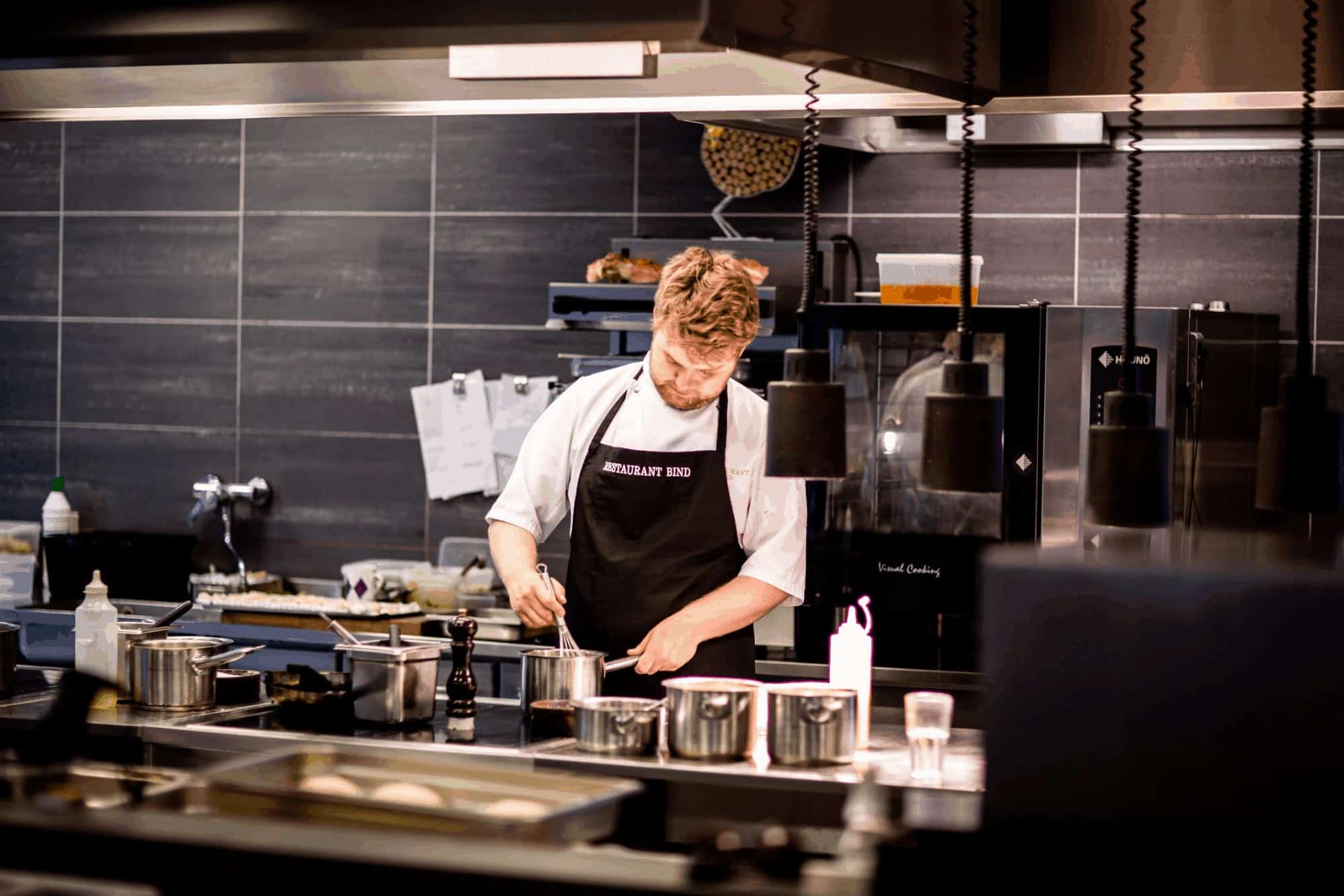 Prep and Cleaning
Turn on lights, then hoods, then gas, then grills.
Turn on the fryers.
Check and log temps of fridge and freezer units.
Pull all frozen food needed for prep.
Fill all ice bins.
Sanitize and sharpen kitchen tools.
Wipe all food prep surfaces.
Stocking
Stock line stations.
Refill all sauces, dressings, and condiments.
Chop ingredients for kitchen stations.
Administration
Manage pre-opening deliveries.
Report on any short or missing inventory that needs to be 86'd for the day.
Safety
Check all safety stations and equipment to ensure everything functions properly.
Management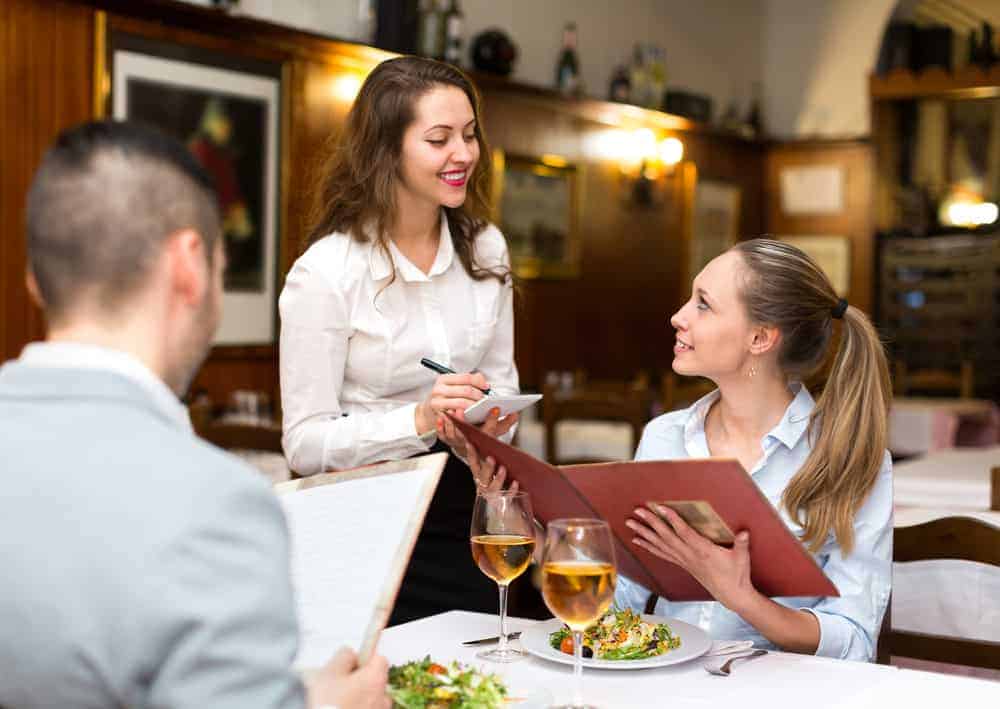 Cleaning
Check the restaurant floor and BOH to ensure it is service-ready.
Inspect all equipment is working properly.
Check the guest bathroom for cleanliness.
Ensure all menus are wiped down and have the correct information.
Staff Management
Inspect all employee uniforms and make sure everyone is clocked in.
Hold a quick staff meeting to go over shift responsibilities.
Review menu items and specials.
Staff tasting of new items.
Review and initial any food prep lists when completed.
Administration
Evaluate any reports from the night before and set goals.
Review and plan schedule. Update if needed.
Approve any shift changes.
Organization
Answer emails, social media posts, and online reviews.
Organize incoming deliveries.
Set up equipment maintenance and repair.
Finance
Pay bills.
Answer payroll questions.
Get any daily deposits ready.
Establish daily sales goals and quotas.
Safety
Turn off the alarm, unlock the door, and do a quick sweep of the entire store.
Closing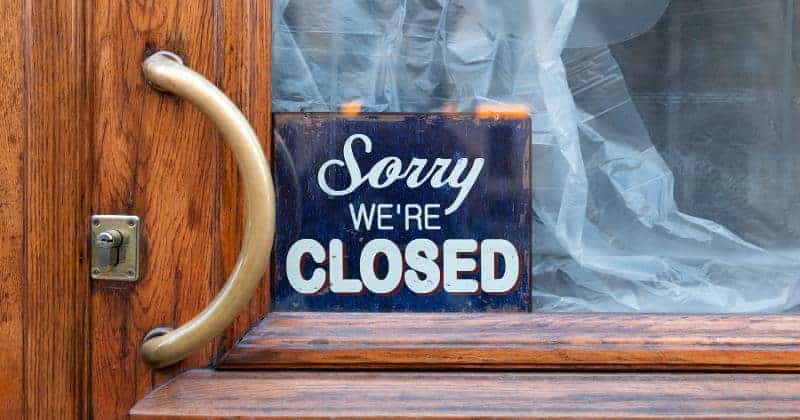 Closing a restaurant is more challenging because you never know what's going to happen throughout the day. Therefore, a closing checklist should be thorough and prepare the next shift for success. Here are a few general tasks to add to your own:
Front of House
Cleaning
Burn all ice and drain out the bins.
Wipe down all serving trays.
Clean all tables and chairs. Flip chairs on top of the table.
Wipe down the bar, including stools.
Remove all non-stick mats on the floor and put them up.
Pull up any grating and clean spills underneath.
Sweep and mop the floor.
Empty water pitchers.
Reposition all tables and chairs according to the floor plan.
Wipe down checkbooks, menus, and POS server stations.
Empty and clean the coffee and iced tea makers.
Clean the soda station and beer taps. Soak the spouts and plug the taps.
Seal open wine bottles.
Pull spouts from liquor bottles and wipe them down.
Make sure the guest bathroom is clean.
Empty all rag buckets and put them up.
Empty all trash bins and take the trash to the dumpster.
Shine any glass surfaces and windows.
Turn off the dining room and bar lights.
Stocking
Roll silverware.
Restock the server station and paper goods.
Replenish all items in the guest bathroom.
Restock coffee and tea, including filters.
Refill salt and pepper shakers. Marry condiments.
Restock and run bar inventory on liquor bottles and mixers.
Refill all bar garnishes.
Restock all beer kegs and take inventory.
Stock all fridges with canned drinks, creamer, etc.
Safety
Lock all alcohol cabinets.
Secure all doors and windows.
Check the walk-in freezer and lock it behind you.
Finance
Run all end of shift reports.
Count cash, credit card receipts, coupons, etc.
Tip out the necessary parties.
Cash out with management.
Back of House
Cleaning
Burn all ice and drain out the bins.
Clean all prep areas and line stations.
Scrub the flat top.
Change the fryer oil.
Wash and sanitize all cooking utensils.
Load the dishwasher.
Remove all non-stick mats on the floor and hose them down.
Pull up any grating and clean spills underneath.
Sweep and mop the kitchen floor.
Empty all kitchen trash bins and take out the trash.
Clean and restock the employee bathroom.
Makes sure the break room is clean and tidy.
Empty all rag buckets and put them up.
Stocking
Consolidate all food containers
Check inventory and adjust any orders that need it.
Date and label all food before putting away.
Restock all line stations.
Store all perishable foods in the walk-in or freezer.
Organization
Write out a prep list for tomorrow's prep cook based on remaining inventory.
Make sure the walk-in is organized according to food safety standards. Rotate stock if needed. All raw food should be on the bottom.
Rotate fridge inventory. First in, first out (FIFO).
Unload dishwasher and put everything away.
Safety
Verify temperature of fridge and freezers.
Make sure all freezers and walk-ins are shut tight.
Turn all equipment off and store as needed.
Safely store any sharp kitchen tools.
Ensure all employee lockers and breakroom are locked.
Finance
Reorder any inventory needed within the kitchen budget.
Management
Cleaning
Walk through the entire store and make sure everything is clean.
Send all linens to the wash.
Clean and organize back office
Staff Management
Check out all employees and make sure everyone is clocked out.
Fill out the manager logbook with any notable events.
Create and post the staff schedule (online, breakroom, etc.)
Post any open job positions and collect applications.
Administration
Run all end-of-shift reports including server, bar, sales, and inventory.
Make sure all tips are distributed accordingly.
Close out the floor register, bar register, and store in the back office.
Cash out all servers and bartenders. Ensure all numbers match on the report.
Review and plan schedule. Update if needed. Approve any shift changes.
Organization
Answer emails, social media posts, and Yelp reviews.
Organize incoming deliveries.
Set up equipment maintenance and repair.
Take care of outstanding paperwork.
Finance
Compare the end-of-day sales report from the POS with the money in-house and credit card receipts.
Check all sales data and run a sales report.
Address any outstanding orders or checks.
Make deposits and pay any bills due.
Doublecheck any comps or voids.
Safety
Lock the door to any restricted areas.
Make sure all funds are secure in the safe.
Walk any servers/bartenders out to the car if needed.
Make sure the computer is off and the office is locked.
Lock the front door and set the alarm.
Mastering the Checklist
You should already have a few of these, other tasks may sound new, and some don't apply. Cherry-pick what works and build it out from there. When it comes to running a restaurant, there are a lot of moving parts.
Staying as organized as possible today, could lead to more revenue tomorrow. Since the industry feeds on stressful situations, having a checklist in hand is a surefire way to stay focused and keep all parts of the equation happy.