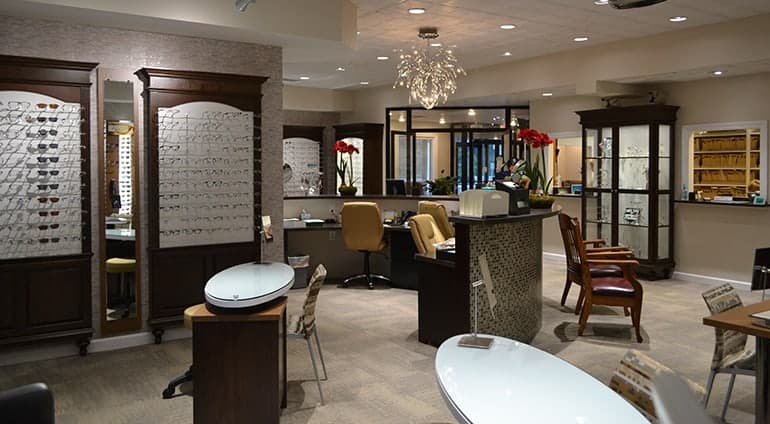 Optical shops must harvest a large amount of patient data. Every patient has a very specific RX with different insurance and different insurance codes. Some customers return frequently, while others are more infrequent.
Managing all of that data requires a powerful point of sale system, that is tailored specifically for optical stores. Such a system provides inventory management, a large RX database, and direct posting to suppliers and vendors.
Based on our research, the best optical pos system is Vision Pro. It provides demographic-based patient management, a complex appointment management system, and Kiosk integration. 
If you are ready to take your optical store to the next level, let's check out the top optical POS software.
The Best Optical Store POS Systems
POS SYSTEM

HARDWARE COST

SOFTWARE COST

PROCESSING FEES

Depends on the hardware components you need

$160/month

Contact the provider for a rate

$2,500 one-time license
cost

$450 annually for support

2.9% + $0.30 per
transaction

Depends on the hardware components you need

Quote-based

Quote-based
1. The Best Optical Shop POS System Overall: iVend

The optical shop POS system by iVend is arguably one of the best platform agnostic POS solutions in the industry. This being the case, you can run the software from almost any windows, Android or iOS device. Other than that, you will find the system to be relatively intuitive and packed with industry-specific features.
iVend Retail is a comprehensive software solution for single-store retail chains. The comprehensive solution provides unified access to all aspects of a retail business, including in-store operations, back-office functions, and virtual studios. The system is flexible, configurable, and easy to implement. The system is suitable for both manufacturers and distributors. Here are some of the benefits of iVend Retail. Let's look at each.
iVend Passes allows retailers to deploy digital passes for customers, freeing them from technical challenges and enabling them to focus on their core business of customer engagement. iVend Retail has an unplugged version, which allows retailers to run their operations independently without any central management. The platform supports both online and offline merchants, which can scale according to their requirements. This makes iVend Passes especially suitable for new entrants.
Most of its current users particularly love the impressive multi-location and multi-user capabilities. Although the provider requires a relatively high upfront payment, the feature-rich software offers great value for money.
Some of the optical shop features and capabilities you will like about this system include:
Lens-Treatment Mapping Matrix
The system allows you to list the various treatments that may be administered on lenses based on their material, color and type. From the Master Data view, the system allows you to swipe across the screen to display different lens combinations for any particular treatment.
Tray Fulfillment and Management
The iVend optical shop POS system manages the various orders placed in your shop as a set of 'trays'. In this regard, the software treats contact lenses and prescription glasses as individual trays, even when they are parts of the same order.
However, a single prescription glasses tray will include such items as the frame, clips, list of lens treatment options and qualified lenses for left and right eye. Once the order is ready, the system allows you to change its status to ready for fulfillment.
Seamless Patient Communication
As part of customer management, the iVend POS system makes it relatively easy for you to communicate with your patients. The software to manage appointments, engage your patients and optimize marketing efforts. All these are aimed at enhancing customer experience and simplify your workflow management.
The software offers multimodal, dynamic and intuitive tools, in this regard.  With iVend, you can get in touch with your patients using two-way messaging, voice or email channels.
iVend POS System Downsides
The software is also known to be 'buggy' sometimes, especially after updates.
Get A Free Quote
2. The Best Optometry Practice Management POS System: VisionPro POS

In addition to simplified POS capabilities, VisionPro POS system offers optometry-specific management features. The solution is essentially packed with powerful and highly-effective tools to streamline operations and boost revenue.
The system will also give you enhanced control over the entire business, with Rich patient data to influence decision making. Some of the features that make VisionPro one of the best optometry POS systems include:
Patient Management
To begin with, the software features an intuitive patient chart. From this chart, you can view such information as the patient's allergies, demographic data, and balance information. Such information is displayed on the information bar at the top. The patient's chart serves as the repository for all the patient's information.
This feature is essentially designed to give you all patient data at a glance, including invoices, Rx, family and recalls, files and attachments as well as lab orders. The solution also features patient search capabilities, making it easy for you to retrieve patient data. In this regard, you my lookup for patients in the POS by address, name ID or phone number.
Appointment Scheduling
The software makes it relatively easy and convenient for you to book patient appointments. Similarly, the solution will allow you to incorporate non-patient appointments as well as walk-in patients into your schedule more effectively. You may as well print out your appointments for a certain optician or physician.
With this system, you will be able to filter your appointments by optician, physician, week, month or even date. This software will also make it convenient for you to reschedule or transfer appointments.
Rx Management
The RX tab on the VisionPro optical shop POS system contains information on patient prescriptions. From this tab, you will also be able to edit and print order prescriptions. The system displays the expired RX in a different color for easier identification.
The software allows you to create invoices from Rx prescriptions, as well as track lens information, physician, Rx date and expiry. Again, this feature offers unlimited prescription options for each one of your patients. Large optical shops integrate Kiosk POS as well.
Get A Free Quote
3. The Best Optometry-Specific POS System: FlexOptical
Get your optical shop a retail POS system that will shorten turn around and see patients out the door faster and satisfied. In addition to this, the FlexOptical POS system has the industry-specific capabilities you will ever need in your shop. For instance, the solution features Direct-to-Lab order processing.
The solution is also known to offer extensive inventory management as well as cloud/web hosting capabilities.  Other capabilities optometrists have come to like about this POS system include:
Insurance Tools
The software is designed to collect and store relevant patient information on previous and current insurance coverage.  Additionally, the software will also help you collect other important details like ID and group numbers. Such details will give you the basics you need to apply fees throughout the patient's ordering process.
Dispensing Status
According to its current users, the FlexOptical optical shop POS system offers you a convenient way to manage the status of each and every order. In this case, the software lets you monitor the progress on each pending order from a single screen. For enhanced visibility, the system summarizes and color-codes the contact lens and spectacle orders in your shop.
Color-coding by this solution is based on the status of each order. This gives you a complete overview of the ordering process and makes order management relatively easier.
Vision Web Integration
Integrating an ecommerce platform into your POS system will create an additional revenue stream for the business. To make this possible in your optical shop, FlexOptical offers you the innovative Vision Web Integration capability.
Though simple to use, this platform features a rather powerful interface. The platform is essentially designed to serve as the online storefront in your shop. As such, your patients will have an easy time placing contact lens or spectacle orders online.
Get A Free Quote
Things You Need to Know Before Choosing an Optical Shop POS System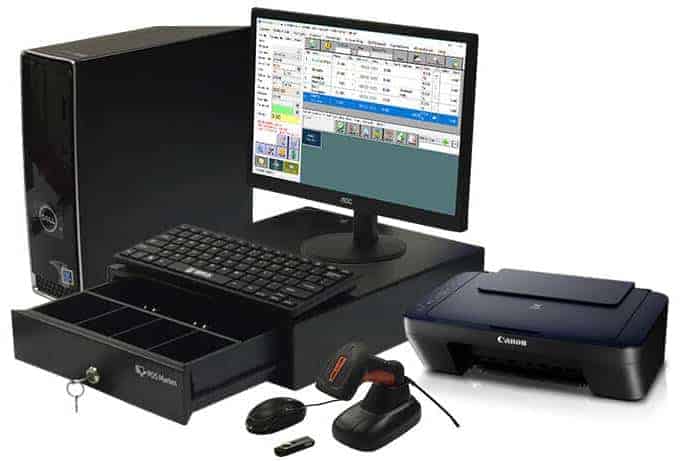 The EMR solution you get should give you a complete overview of your patients' health histories. Additionally, the system should have the right set of tools for enhanced patient care. You will also need a solution that makes it relatively easy for you to manage and follow up with the patients.
This being the case, it is advisable to settle for a POS solution that is specifically designed for a retail optical shop or Optometry Practices. In addition to the technical functionality, the system should give you visibility into store performance, as well as schedule and manage appointments.
Discussed below are other aspects you should consider while shopping for the best optometry POS system:
Patient Information Management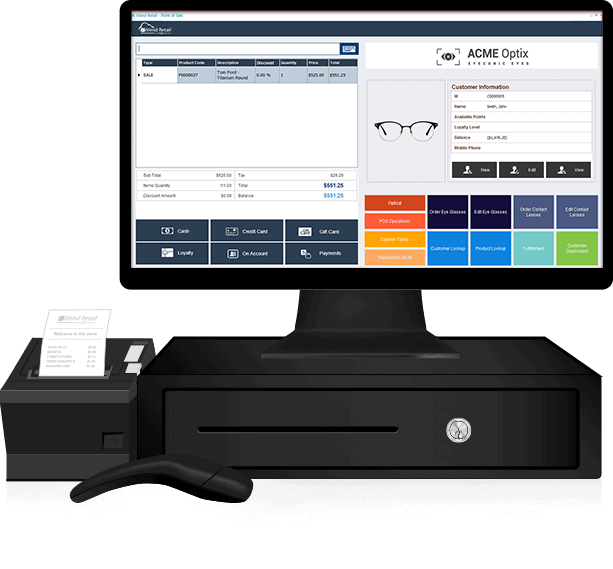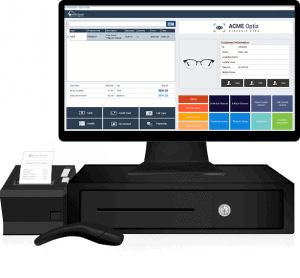 The system you get should be capable of collecting important patient details, such as family linkage, demography, insurance, payment preferences, profession, and discount category. Again, the system should keep track of the customers' histories, including eye exams and previous purchases.
The system should also be capable of tracking patients' Intraocular Pressure (IOP). Monitoring the IOP levels will help you ascertain their likely hood of contracting such conditions as glaucoma.
The ability to store patient information in a database has many benefits. Not only are they safer than paper records, but they also allow healthcare workers to access the data online. Not only does this increase quality of patient care, it also reduces liabilities due to outdated or lost records. To learn more about the benefits of electronic health records, read on! Here are some of them. Here is a brief overview. Read on to discover how they can help your business.
One great benefit of using a lab management system is its ability to store patient information. For example, you can easily manage your medications with the aid of the medication management feature. The software allows you to create and store lists of your frequently used medications. This way, you can quickly access them. Other useful tabs include pregnancy, inhaler color, and emergency contraception. You can also use the system to store other types of patient information such as allergies and lifestyle.
Another great benefit of mobile apps is that patients can access a variety of services at their fingertips. In addition to storing their medical history, they can access their medical records and maintain an ongoing relationship with their doctor. By combining these features, you can offer your patients more convenience and access to your practice. When paired with an easy-to-use mobile app, the benefits of using this technology in a medical practice are endless.
Workflow Management
The right optometry POS system should also feature important workflow management capabilities. Managing appointments, eye exams and visual field exams for the various patients using a pen and paper can be daunting. In addition to automating such tasks, the right solution should manage diagnosis and treatment recommendation data for your patients.
Again, you will need software that makes it easy and convenient for you to schedule follow-up visits. A system that is capable of sending out appointment reminders automatically will also come in handy.
Inventory Management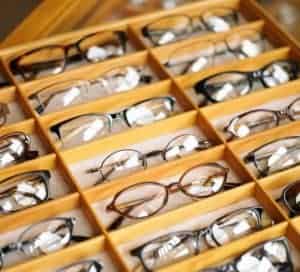 For optical shop retailers, you will need a system that has industry-specific inventory management tools. For instance, it should be capable of managing the various inventory items you offer, including eye-frames, sunglasses, contact lenses and accessories.
Additionally, the system should have multi-dimensional capabilities to monitor the various items attributes, such as gender, color, shape, lens material, and power. The system should also automate stock management to reduce redundancy and ensure uniformity.
Integrations Support
Most of the leading optical shop POS systems support integrations with the best third-party optometry services. For instance, you should consider getting a solution that can integrate with eye/vision exam devices.
With such an integration, you can easily populate your workflow templates with your keratometer and autorefractor data. Such data will come in handy whenever you need to offer your patients additional support diagnosis.
Customer Relationship Management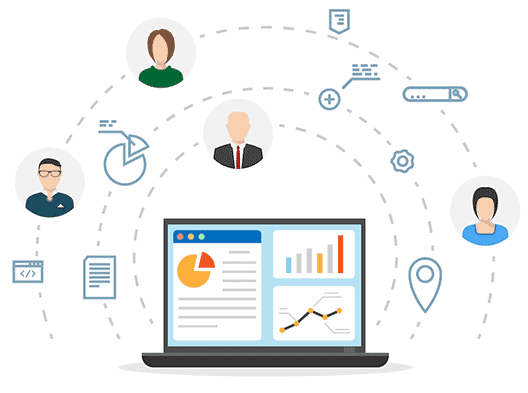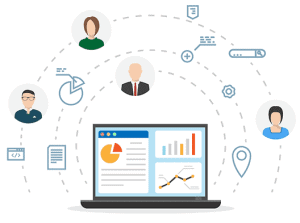 Just as is the case with other businesses, your optical shop relies on increased sales and enhanced loyalty for optimal profitability. As such, you need a POS system that can monitor your customers, making it easier for you to meet their needs.
For the best results, your preferred optical shop POS solution should be capable of greeting, engaging, informing and rewarding your customers. The system should also make it easy for you to follow up with your patients, preferably through email and SMS.
Such a capability will keep the patients updated on new stock arrivals, order ready intimation, replenishment date reminders for contact lenses, and appointment reminders. The solution should also allow you to personalize greetings as well as seasonal and festive marketing campaigns.
Optometry Templates
Some of the best optometry-specific POS systems feature note templates that are specifically meant for this practice. In this regard, you should look for such templates as lost/blurred vision, eye exam, glaucoma, conjunctivitis, diabetic retinopathy, and macular degeneration.
Invoicing, Dispensing, and Insurance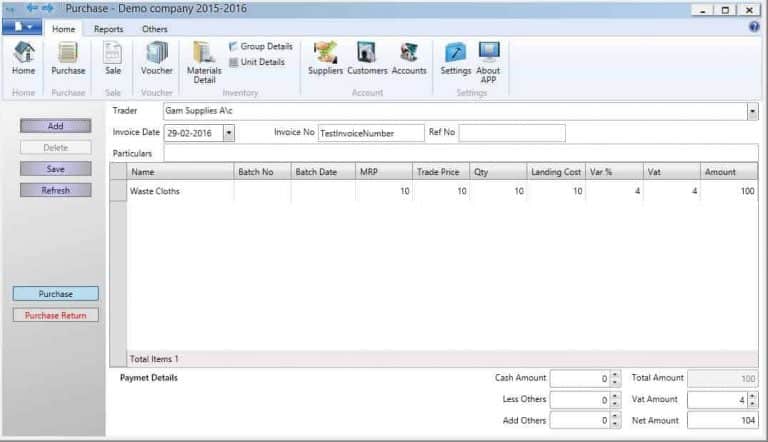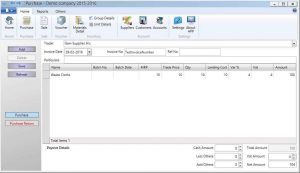 If your preferred solution does not have inbuilt capabilities, it should support integration with the right dispensing, invoicing and insurance Management services. These tools have been proven to speed up associated processes and reduce waiting times for patients.
With regards to dispensing, your preferred system should have auto-fill functionality. Additionally, the system needs to automate such processes as accounts, debit and reward points management. It is also advisable to go for a system that supports invoicing in multiple currencies.
The best POS system for optical shops should have insurance management capabilities as well. Such tools, in addition to invoicing, will make it easy for you to fill and keep track of claims. Additionally, the system should automate the generation of relevant claim-related reports and forms.
Our Final Verdict
The best POS solution for an optical shop should be capable of collecting and managing important data and health history. Again, the system should feature industry-specific point-of-sale capabilities for fast, accurate, and profitable transactions.
Like the three systems reviewed in this guide, your preferred solution should have essential tools for patients scheduling, order processing, sales management, and reporting. Additionally, you will need a system that is relatively easy to learn and use.
Whether you need optical retail software or an optometry practice solution, this guide will help you choose the best optical shop POS system.