(Last Updated On: September 28, 2021)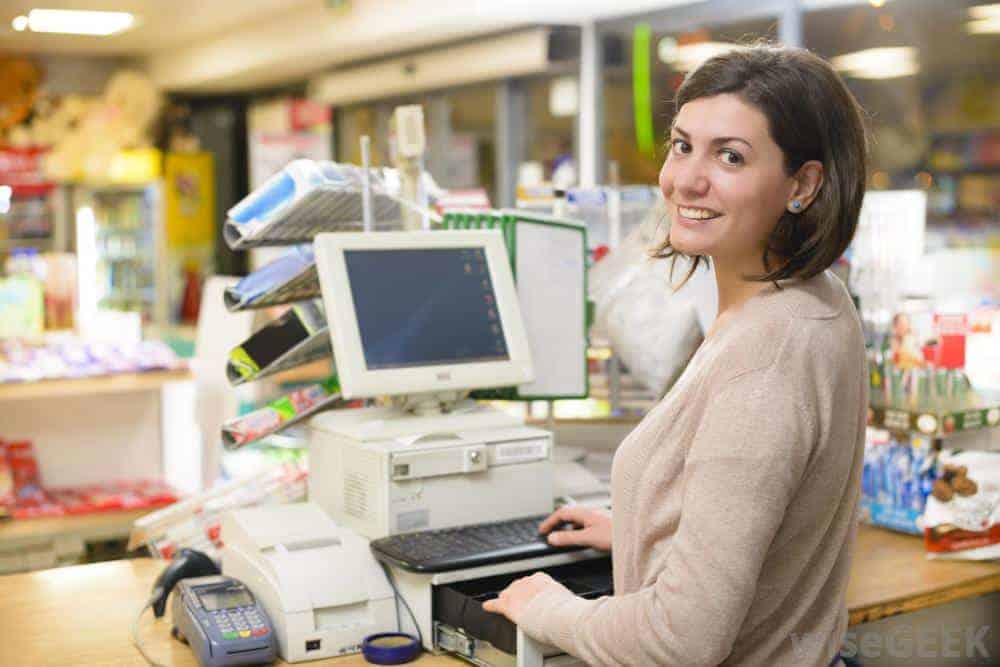 The most important piece of equipment in a gas station is the cash register. 20 years ago, the design was quite simple.
A bulky item layered in buttons with a screen for the cashier, one for the customer, and a clunky drawer that pops out for change.
Modern cash registers are comprised of two parts, the hardware and the software. The programs run with today's cash registers are called point of sale (POS) systems and are designed to function in a variety of business aspects.
What is a POS Cash Register?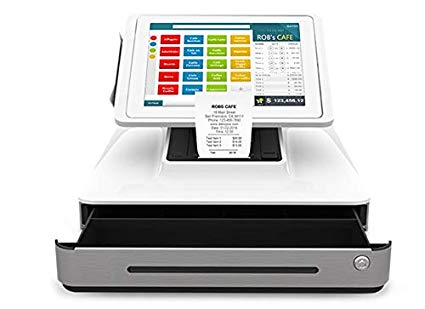 A point of sale (POS) system can also be considered an electronic cash register. Gas stations prefer this method to operate more efficiently and streamline workflow.
Modern systems contain features like:
Inventory management
Customer relationship management (CRM)
Employee supervision
Automated marketing
Loyalty programs
The list goes on. These POS cash registers are available at varying levels of complexity to suit the needs of every gas station. The hardware you choose is important. Here are the top cash registers you can purchase today to use in a gas station.
SmartSwipe mPOP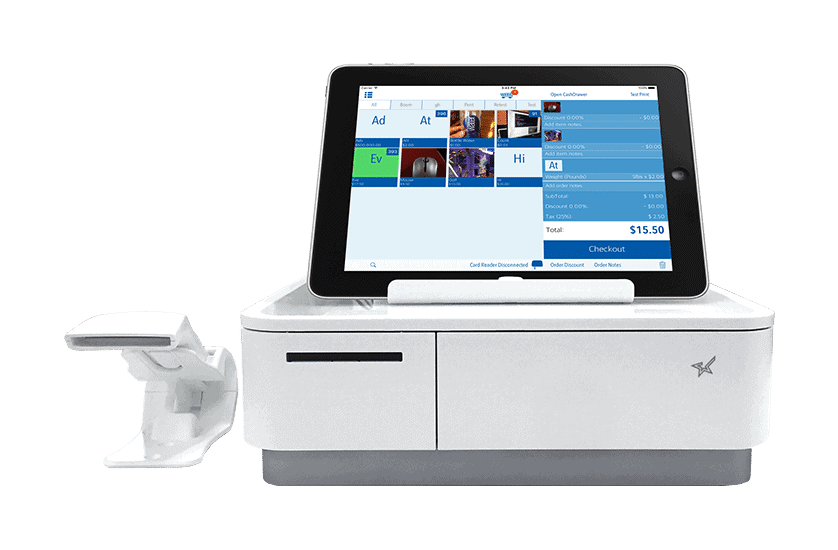 A quick and easy integrated cash drawer, it supports a cloud-based POS system designed with a multitude of features. If you are concerned about security, accountability, and tracking transactions, this hardware is a good fit.
In a gas station, your cash drawer needs to be secure yet accessible. Transactions need to be made quickly and continuously. mPop easily integrates your cash drawer with transaction processing.
Customers can checkout via mobile device and receipts can be sent through text or email. It accepts all forms of major credit cards including a new card-scanning technology with the latest encryption practices.
Price: starts at $499 for hardware package
Cash Register Express – Fuel Edition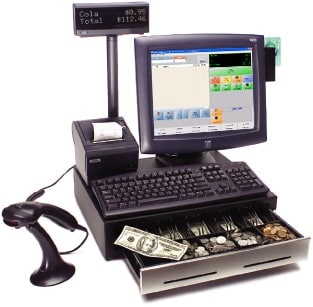 Built specifically for gas stations, the Cash Register Express Fuel Edition is a point of sale package that integrates fuel-related activity with in-store purchases.
Any pre-pay sales (or those made at the pump) are fully combined with purchases made in the store.
Cashiers can process both fuel and non-related fuel items together in one transaction. Additional system features include:
Automated stock replenishment
Purchase orders
Minimum/maximum levels
Loyalty and fleet cards
Car wash sales
Cash Register Express also processes discounts and coupons. It's fully equipped with an integrated digital interface. This enables retailers to display branded ads and make announcements to customers waiting in line.
Price: starts at $599 for system
Fuel for Clover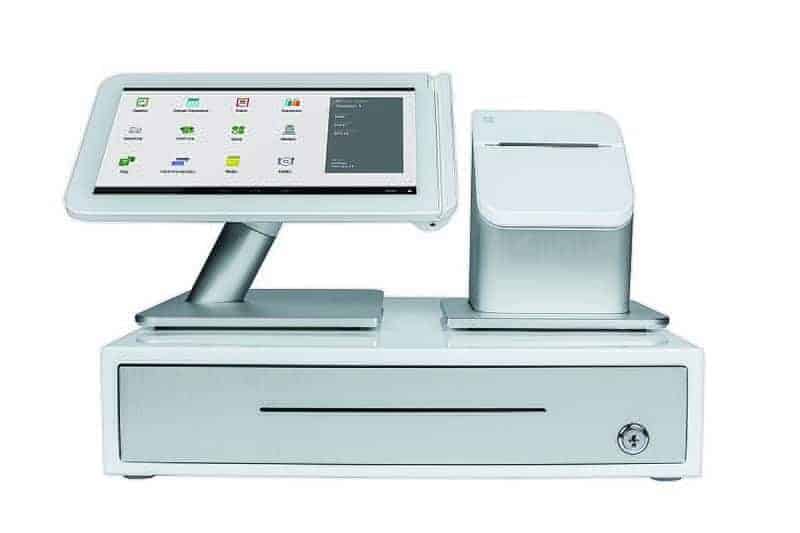 The Clover Station is a popular cash register that can be adapted to suit the needs of any busy in any industry.
It has been called the first ever "smart" POS for good reason. The sleek and aesthetic hardware make this a good in-store option.
The Clover Station is an all-in-one solution that eliminates the need for a payment terminal, cash register, barcode scanner, and receipt printer.
It's a fully integrated suite of products that allows merchants to accept many forms of payment. This includes all credit and debit cards, EMV chip cards, and Apple Pay.
The Fuel for Clover app makes paying at the pump simple by integrating in-store transactions. It also includes features like:
Tank monitoring systems
Electronic price sign controls
Unattended fueling
Loyalty programs
Back office management
Unlike many other popular gas station cash registers, Fuel for Clover is cloud-based. This makes for greater security over the competition's server-based solutions. The system comes at a single flat rate with free updates for life. Pump conversions with Clover are about half of what the competition requires.
Price: starts at $279 for hardware, membership starts at $49/mo
Ruby SuperSystem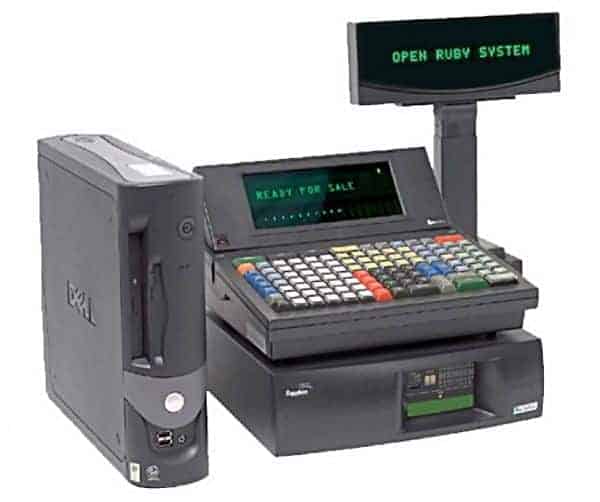 The Ruby POS is a petroleum point of sale system with integration for pay-at-the-pump capability. It's a safe, convenient, and versatile merchant system that makes selling fuel fast and secure.
Trusted by over 100,000 brands, there is no setup fee and payments can even be processed through a smartphone. Some of the key features are:
Interface with card readers for all major pump dispensers
Uses fuel icons for fast visual and audible verification at pump
Prompts cashier for ID check on tobacco and alcohol
Stacks fuel sales to free a pump for immediate use
Connects to all major oil networks
The platform is perfectly aligned with the infrastructure of running a gas station. It also includes tank monitoring systems, scanners, and coin dispensers. Ruby interfaces with all back-office administration for better operations control.
Price: $1,499 for the entire bundle (free shipping and training)  
CStore Pro
One of the only POS systems to offer an extensive fuel management program, CStore Pro was designed for gas stations. It tracks fuel deliveries, reconciles tank reports, and allows a merchant to instantly change fuel prices at the pumps. The features include:
Support for ownership or consignment gas
Monitor tank inventory in real-time
Support up to 10 tanks
Loyalty card and fuel rewards
Manage lottery and other services
Employees can also clock in and out through the system which integrates with payroll management.
Unlike others on this list, the CStore Pro solution does not include an actual cash register. This can be purchased separately. Electronic models to consider are:
Star Micronics 37965550 – $105
MS Cash Drawer Echo CC-410-B2 Series – $98
Bematech (Logic Controls) CR3000 POS Cash Drawer – $121
Whether you have commission-based gas or full ownership of the store, CStore Pro allows a brand to customize their setup. This makes it simple to manage transactions, staff, and environmental tank reports.
Price: $39/mo 1 user account, $50/mo/store for multiple
Ready to Buy a Cash Register for Your Gas Station?
Choosing equipment for your store is a big decision. It's the tool your staff will utilize daily to accomplish the job. Research is the first step. Understanding the needs of your business and how that translates to equipment is necessary. It saves time, money, and is risk aversive.
There are many options online for gas station cash registers. Consider the size of your store, amount of locations, and what you need to manage before buying anything. When a gas station has the proper register in place, gas management and in-store activity become intermeshed. The right equipment streamlines operations, replenishes stock, and ensures customers are always satisfied.