Farmers Markets are bigger than ever. In fact, since USDA's Agricultural Marketing Service began tracking them in 1994, the number in the United States has grown to 8,720. This represents an increase of about 7.07% from 2013. Today, the total annual sales at U.S. farmers markets are estimated at $1 billion.
Technology is transforming farms in every aspect. From the field to the back office and on the road. Agritourism has become a lucrative aspect of farming. Farmers markets are a highly seasonal business that attracts loads of tourism. Lately, sellers have been switching from old fashioned cash registers to state-of-the-art mobile POS systems.
Why Get a POS System for Your Farmer's Market?
The United States Department of Agriculture Food and Nutrition Service (FNS) states that a farmers market is "two or more farmer-producers that sell their own agricultural products directly to the general public at a fixed location."
Therefore, any program these farmers use to make a sale outside of cash and a register, are generally point of sale systems.
How Much Does a Farmers Market POS Cost?
Ultimately, fees for a farmers market POS system can vary greatly. For running transactions, it can depend on your service provider. This third-party processor can charge whatever they want to process EBT, debit, and credit cards.
In terms of the POS software and hardware, unfortunately, many brands are not transparent with pricing for a farmers market. Many brands prefer to quote on an individual basis after initial discovery.
When pricing is given, monthly subscriptions usually start at $100 for one terminal/hardware package. Additional terminals are more per month. Some brands offer free equipment and only charge on processing fees. Do the research until you find the pricing that works.
The Benefits of a Farmers Market POS
There are hundreds of advantages to a POS system tailored for a farmers market that include: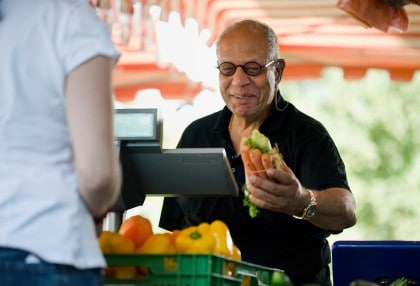 Integrated scale options that translate a price, from the weight, during the sale.
Employee management features like scheduling, clocking in, and labor tracking are essential.
Detailed reporting that gives insight into the top-performing employees, best times of day to sell, and other data that helps in decision making.
Mobile capabilities are required. The POS must be able to work with the cloud and function offline.
Flexible pricing packages and hardware that easily integrates with other systems.
Comparing the Best Farmers Market POS Systems
| System | Starting Software Costs | Hardware Costs | Key Features |
| --- | --- | --- | --- |
| | Starts at $49/month | Quote based | iPad-based POS speeds up task time and efficiency |
| | Two plans available: $149/month or $179/month | Hardware is bundled into plan costs. Additional stations start at $64/month | Customer loyalty perks and strategies are built into the system |
| | Free for basic software | Starts at $50 for readers | Highly intuitive, easy-to-use interface |
1. Shopkeep – The Point of Sale Program for Smart Staff Management


There's a reason why Shopkeep is the number one rated iPad POS system. Created by merchants, for merchants, the software helps vendors in a farmers market prepare for the rush, transact with various payment types, and keep track of inventory—to name a few things.
One of the main features that Setpoint offers is unlimited support via live chat and email. This feature is available to all ShopKeep users, regardless of plan type, for the monthly fee. Setpoint is a more advanced alternative to ShopKeep because of its unlimited features, including advanced inventory management. Additional benefits of Setpoint include its integration with ShopKeep by Lightspeed's Pocket App, which allows users to track sales and product information on the go. Unlike Square, Setpoint's Pocket App also features separate dashboards for analytics and marketing.
The interface is simple and easy to use, and features hardware integration. This iPad point-of-sale software is great for a variety of small to medium businesses, including retail stores and food services. It includes a powerful toolbox of features and helps small businesses manage all of their tasks with ease. The price of Setpoint is reasonable, too. With ShopKeep, small businesses can save as much as 70% on monthly fees. In addition, the software is secure and offers a low-cost integrated payment processing solution.
Another feature that Setpoint offers is extensive reporting. You can view sales data in real time and get statistics and insights into your business performance. With ShopKeep, you can track your employees' work hours, and calculate payroll, bonuses, and more. The software also allows you to manage gift cards and processes promo codes. It integrates with various marketing solutions, so you can monitor your sales and make improvements without additional expense. However, Setpoint and ShopKeep's Back Office are both easy to use and offer extensive analytics.
Features
Shopkeep point of sale software is ideal for any vendor at a farmers market because of features like:
Detailed Reporting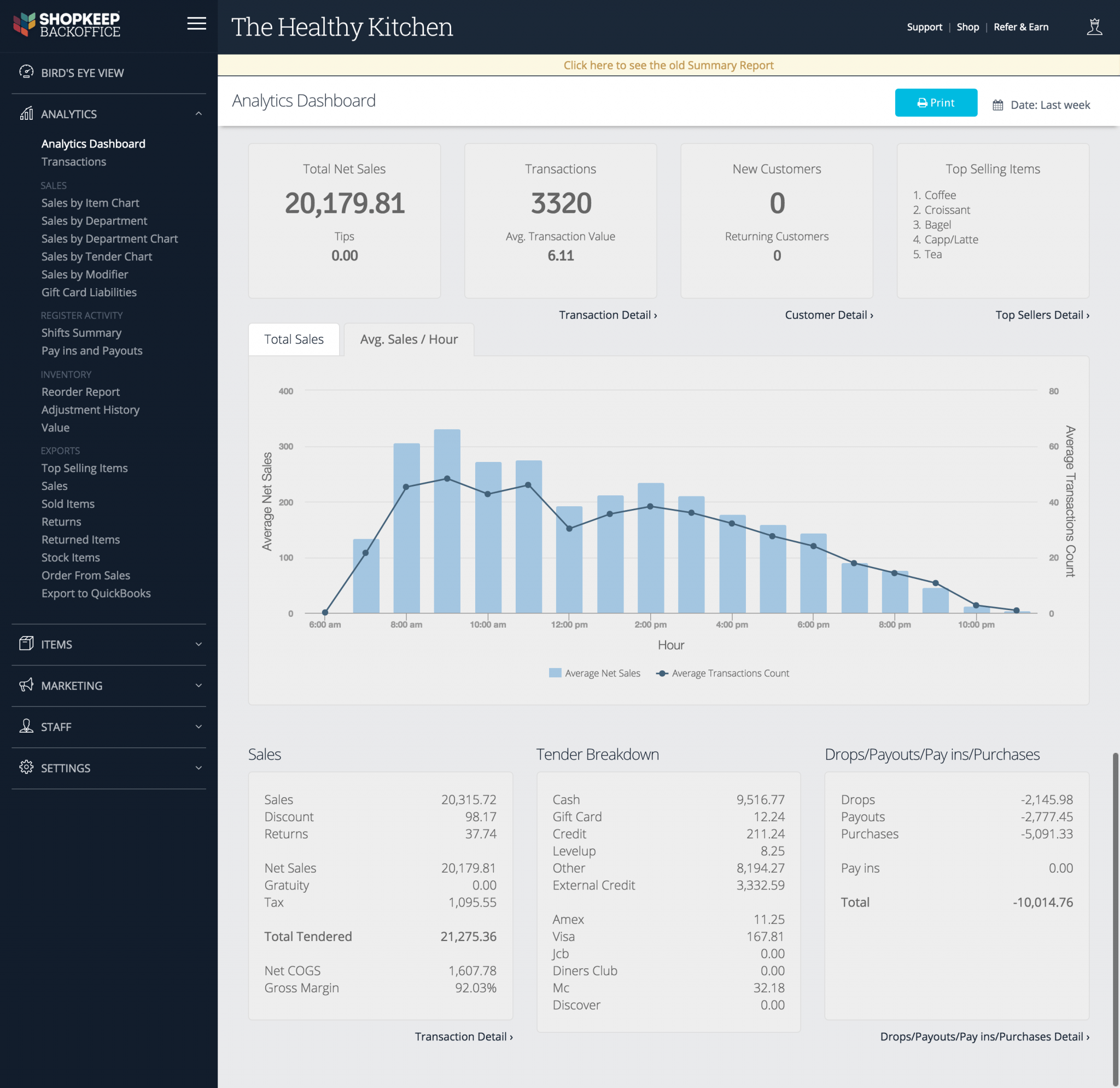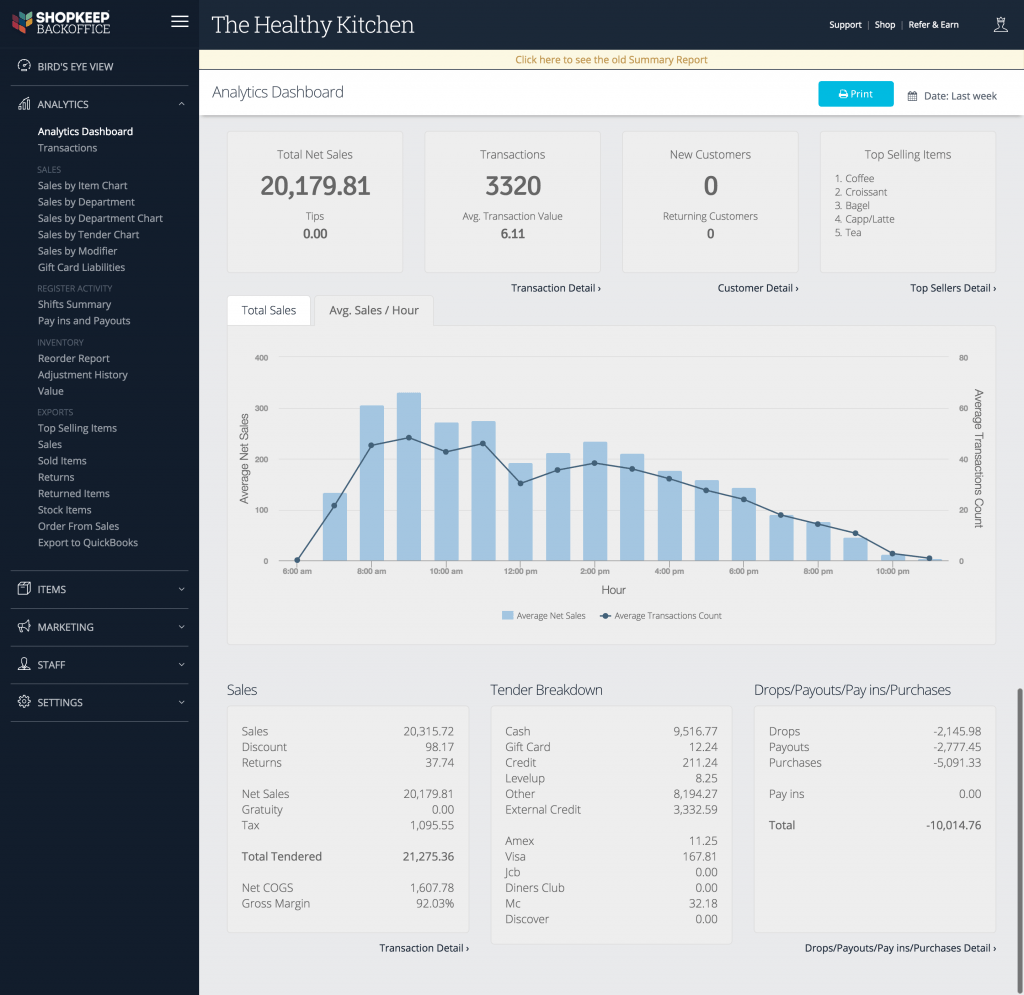 Shopkeep's brilliant analytics enable a vendor to gain insight into their short season quickly. Measure things like top sales days, customer preferences, and popular items. This can help you plan for future events.
Because this form of commerce is so seasonal, the ability to spot trends is critical for next year's planning. It can also help determine when it's time to update your prices or swap out your produce.
Customization
When people are excited about customization, it generally pertains to the POS dashboard. For a busy farmers market, however, the operations is what needs tailoring. Shopkeep allows a vendor to preprogram weights and barcodes into the system depending on the item for sale. This keeps clerks from having to remember prices or PLUs on specific products.
Most prepackaged items sold have a barcode, while produce is measured by weight. A POS designed for the farmers market environment will allow a vendor to process transactions both ways. Preprogrammed buttons save time on both transactions and employee training.
Staff Management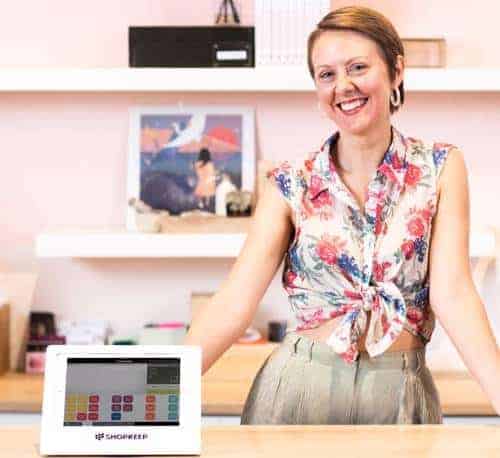 A farmers market is a busy place and staff can be difficult to manage if they are running around. The Shopkeep POS easily tracks labor by hours for each employee.
This is right after they clock-in through the system. It produces detailed reporting that's a great way to measure performance later on.
A vendor will also know when to schedule employees based on peak times and slow times. The system may just show you that while Saturday mornings are booming, Sunday evenings are dead. Then you can make better decisions based on data.
Price
Shopkeep pricing is not transparent. This has both advantages and disadvantages. It means it's tougher to compare this system to others when shopping around. However, it also means you get more focused attention on a custom solution. What Shopkeep does tell you, is what comes with every pricing plan, which includes:
Real-time reporting and analytics
Unlimited users with an intuitive register
Smart staff management tools
Infinite inventory items
Free Shopkeep 24/7/365 support
To start the quote process, simply fill out the form online about your type of business and how many registers you need.
Get A Free Quote
2. Counterpoint POS – The Point of Sale System for Extra Customer Care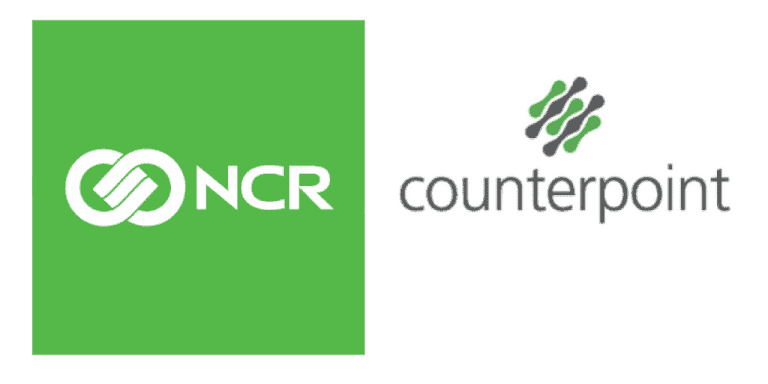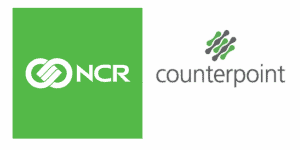 Counterpoint POS helps to solve the common pain points of a farmers market vendor. The system offers the flexibility a business needs to sell from anywhere, with tools designed to improve sales.
Customers have a variety of payment options through Counterpoint, that includes:
Cash/check
Credit cards
EBT SNAP processing
Customizable features allow a business to tailor the system to its needs like sales prices, promotions, and dashboard controls.
Features
Counterpoint POS systems were built for fast-paced and food-oriented environments. Key features include:
Mobile Inventory Management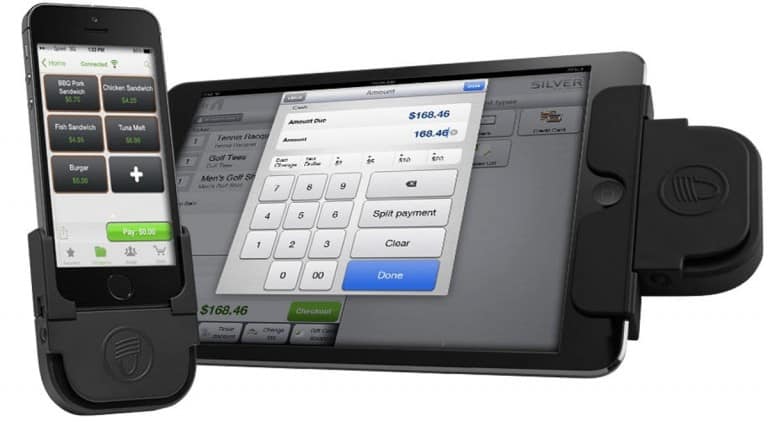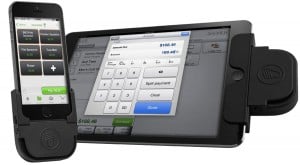 When you're running a farmers market stall, you need to be able to account for inventory and stock while on the go. It's a mobile business and thus, requires a moving solution.
The system offers labeling and tagging with room for random weight barcodes. It can also support multiple farmers market locations with stocking options.
Point of Sale
The hardware is built tough to withstand a high-pressure environment. Farmers markets are typically outdoors, so the temperature can be a factor in the equipment you choose.
The rugged hardware has an easy-to-use touchscreen with a customizable dashboard. Items can be sold based on weight using integrated or standalone POS scales. Product can also be sold in different units of measure or fractional quantities.
Back Office Integration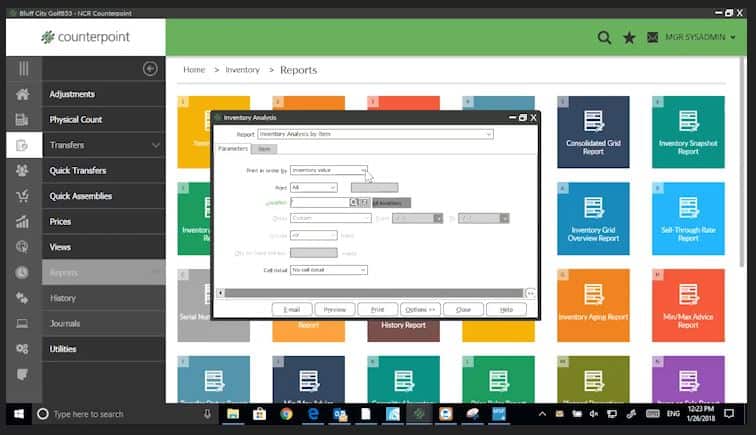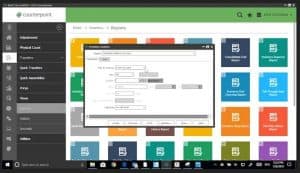 A farmers market is not just about what goes on at the stand. There is also a lot of back office work to be done.
If you are running a booth at the same location every weekend (or specific time) then Counterpoint offers a customer loyalty program built into the system. A vendor can send targeted emails based on what people have purchased and reward repeat customers.
Price
Counterpoint has a pricing package designed for famers market vendors. It's called NCR Silver. It comes in two separate packages:
NCR Silver Essentials
Starts at $149/month

24-month contract
Includes hardware bundle with associated warranties
NCR Silver Concierge service
Scheduled upgrades
Additional stations $89/month and up
NCR Silver Pro Restaurant
Starts at $178/month

24-month contract
NCR Silver Concierge service
Scheduled upgrades
24/7/365 live customer care
Additional stations $64/month and up
Although you may not need the bigger package, it's worth taking a look at if you ever plan to grow or expand the business.
Get A Free Quote
3. Square – The Point of Sales Platform for Uber Convenience


Square was one of the original point of sale systems to pioneer the mobile commerce space. They are also one of the first brands to offer POS hardware (not software) for free with their integrated card reader. It plugs into almost any mobile device and works in conjunction with the software.
Founded in 2009, Square was designed to provide a full-featured POS system for small and medium-sized businesses. The Square Reader converts your smartphone into a POS system through an audio jack. It offers delivery and pickup services, as well as payment processing, robust reporting tools, and auto-billing. However, its popularity has waned compared to its competitors. Nonetheless, Square has attracted some of the world's most innovative businesses and has become the number one POS solution for SMEs.
Features
Square is popular for a reason. A few of the features from an extensive list include:
Flexibility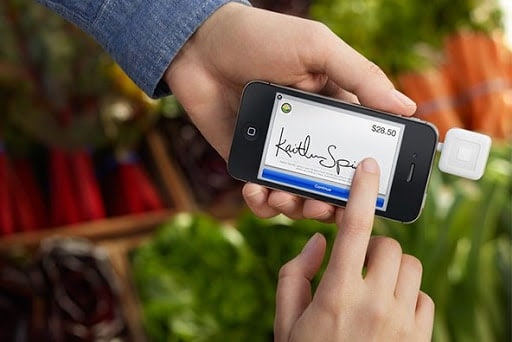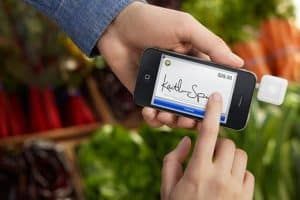 As soon as you download the app and sign up, Square sends you a free chip reader for your mobile device. It's easy to add new locations, team members, and devices to the platform at any time.
If you have new staff over the weekend for the farm stand, no problem. Square can get people up to speed in minutes.
It can also easily sync with apps that businesses utilize often, like QuickBooks for accounting.
Payment Acceptance
It used to be that if you were visiting a farmers market, you needed to carry cash. Gone are those days of inconvenience for shoppers. Square allows a business to accept a variety of payment types that include:
Credit cards (Visa, Mastercard, Discover, American Express, and rewards cards)
Integrated gift cards
Apple Pay and Google Pay
You can even store a customer's payment details on file. Then when they return to your booth, you simply press a button to save time at checkout.
Team Management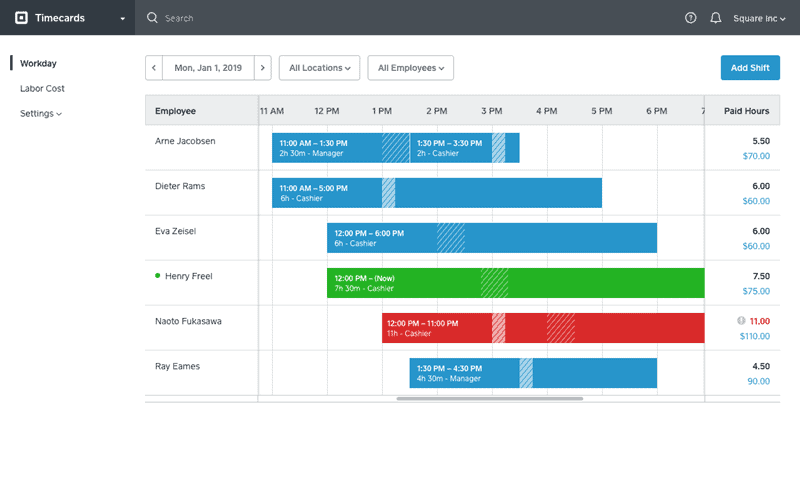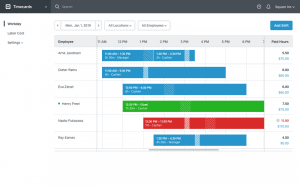 A farmers market vendor can track staff hours, control the level of permissions, and protect sensitive data on the Square platform. The software helps to identify top performers and optimize labor costs.
Payroll is also a useful feature in the Square POS program. Payroll is synced directly into the system to easily payout employees and contractors. Timecards and tips can be imported, and staff can be paid hourly or by salary. There is a small additional charge of $24/month for this feature but if you manage a lot of people, it could be totally worth it.
Get A Free Quote
Final Thoughts
In some cases, POS equipment can be free depending on the state you are in. Free SNAP EBT POS hardware may be available if you check with the Farmers Market Coalition (FMC) and/or your regional association.
When it comes to choosing a POS system for your stand at the farmers market, less is probably more. There is limited space, so you want to start by looking at mobile solutions over stationary terminals. The easier it is to transact with people as they move around the market, the more sales you are likely to make.
Ultimately, it's about providing modern convenience for consumers. Even at a farmers market, they've come to expect it. It's also about streamlining your business and creating a system with minimal waste that drives growth.
Get A Free Quote